Travelling in Hijab. We're surely lucky to be living in an age where hijabis get more empowered with every passing day. Up until a few decades back, travelling solo would have been an unimaginable thing for many Muslim women, but today's hijabis are confident enough to fulfil all their dreams, including travelling the world.
However, it is also true that travelling can be more difficult for hijabis as compared to non-hijabis. This difficulty starts from the moment you plan your trip and think of what to pack.
How to Travel in Hijab
So here are 20 simple tips that we hope will make your trips much easier and more fun.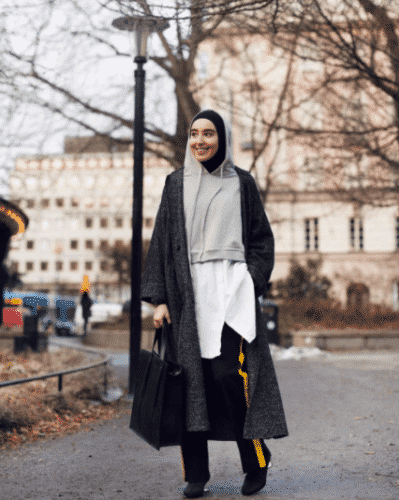 ↓ 20 – Magic of a Plain Outfit
Minimalist fashion can be your perfect travel gear. They're easy to mix and match or even to be worn as a simple style statement. Being a hijabi, you can match them up with almost any type of hijab. So your packing list must have at least one solid coloured outfit as well as hijab. Jumpsuits can be a good option here as they are modest and comfortable and won't take up much space in your bags. If you can't find a jumpsuit with full sleeves or a suitable neckline, you can always layer under or over them and still rock the outfit. Here are 16 Ways to Wear Jumpsuit with Hijab.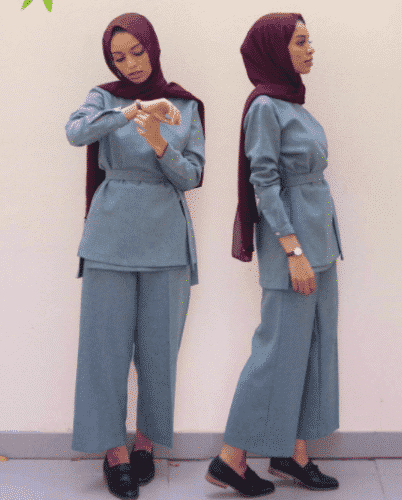 ↓ 19 – One Hijab, Many Outfits
Here's how solid coloured or neutral hijabs can be used, you can wear them with any of your outfits without any worry. See how all these different looks have been created using the same hijab.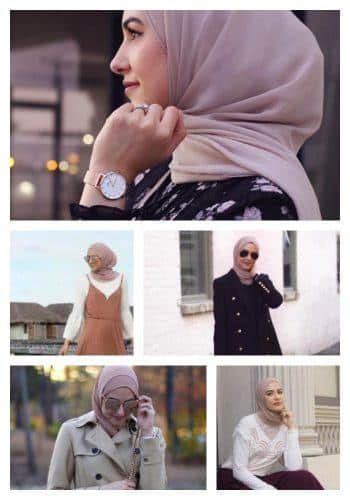 ↓ 18 – Neutral Accessories
When packing for a trip, you can obviously not carry all your makeup and accessories so when it comes to things like shoes or bags, just carry 2 to 3 neutral ones that will go well with most your outfits. However, it is important that before you decide the accessories, you must finalise all your outfits first. Have a look at Top 20 Hijab Style Trends for Muslim Women These Days.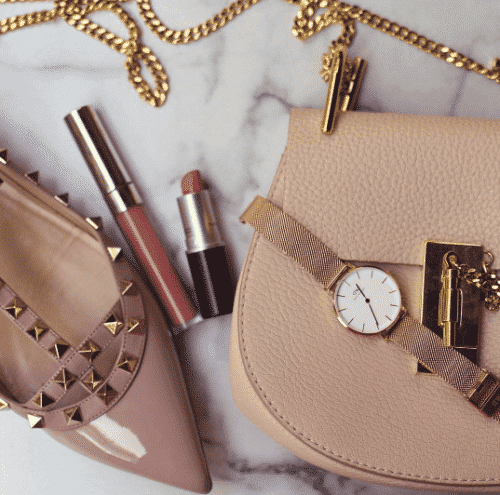 ↓ 17 – Do Pack Your Athletic Wear
If you're a girl who's into outdoor activities then you know that you need some athletic wear outfits as other hijabs and outfits would be extremely difficult to handle for activities like skydiving. Even if you are not into such hobbies, you should still keep them in case you want to go for a run or cycling, or simply want a comfortable and sweat-free outfit for the day. Here are the Best Nike's Athletic Hijab Designs 2017.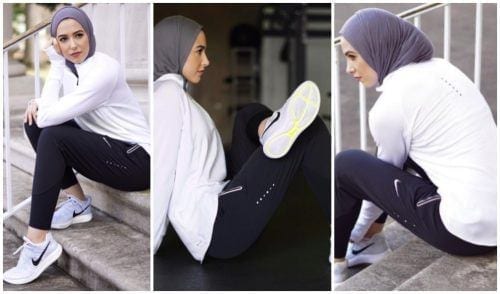 ↓ 16 – Keep a Hat
If you're travelling to a non-Muslim country and you're not too sure about the way the people might react to your hijab then it's always a good idea to cover it with your hat.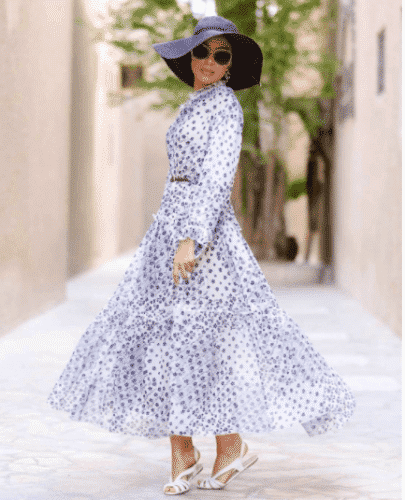 ↓ 15 – Choose a Good Handcarry
A good hand-carry can make all the difference to your trip. You need something stylish and yet big enough to carry all your essentials including a spare hijab, your makeup and a prayer mat.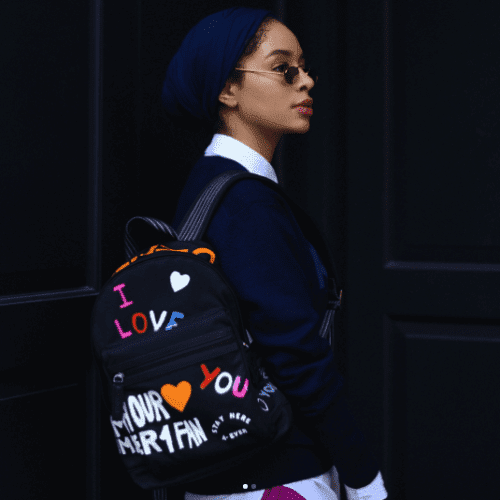 Via
↓ 14 – Get a Hoodie
For those who like to relax on their flights, wearing a hoodie is always the best idea. Check out these 14 Modest Hijab Sports Outfits Combinations.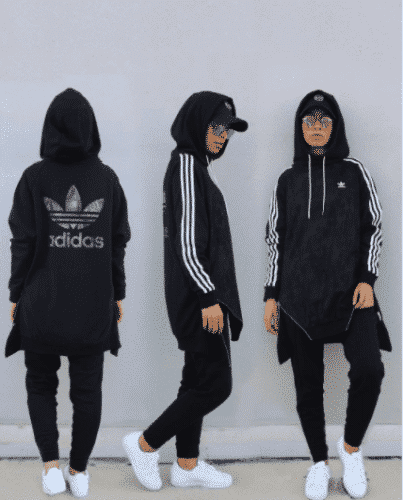 ↓ 13 – Makeup Tips for Travelling Hijabis
Just like accessories, you can also not carry all your makeup with you. When travelling, your makeup needs to be light and natural so you don't have to keep fixing it all day long. I suggest that you keep one nude and one bright coloured lipstick like red or pink. The nude lipstick can be worn in the day while the bright one is for night time because even if you don't wear much makeup, the right lip color can instantly make you look fresh. You don't need to keep loads of eyeshadows or blushers. Just stick with the basics including a mascara, an eye pencil, a sunscreen and a BB cream.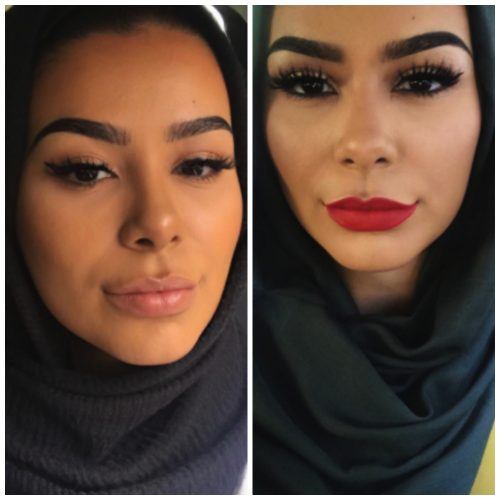 ↓ 12 – Choose Comfortable Shoes
Shoes are one of the most important parts of your trip because the wrong shoes can ruin a perfectly good trip. Sneakers and booties are a must have if you're planning on walking a lot. But don't be afraid of height and keep at least one formal shoes with a nice heel. This could be a platform heel, lace up shoes, wedges or any other shoes you like. It's better to choose one of your favourite ones instead of risking buying new shoes for the trip. Check out these 11 ways to Wear Sneakers with Hijab Outfit.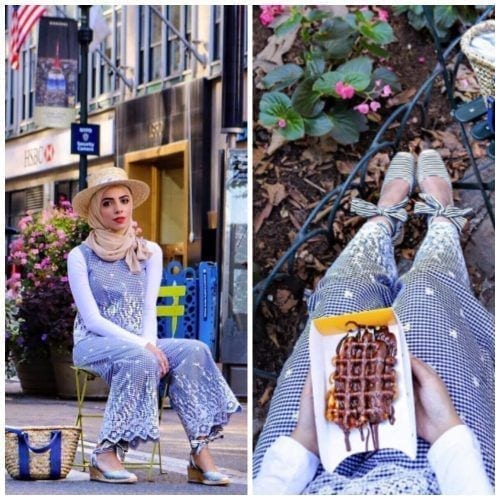 ↓ 11 – Plan All Your Outfits Before You Leave
Before you leave, you must have decided what you'll be wearing on every single day of your trip as this way you won't increase your baggage unnecessarily.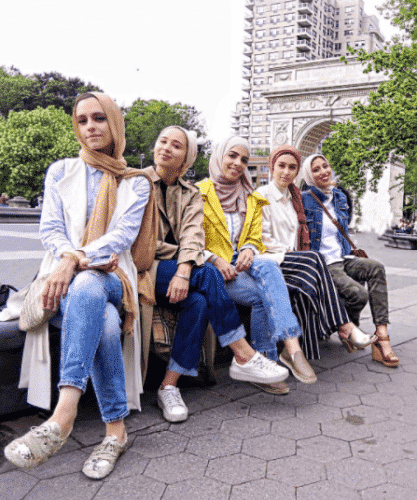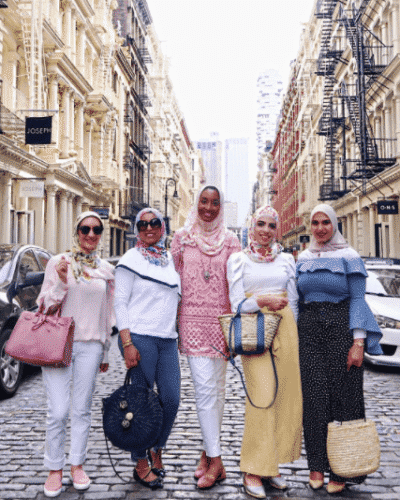 ↓ 10 – Keep the Layering Essentials
If you're going to some place cold for about two weeks then do keep at least one coat, one jacket and one scarf. And even if you're not going to a cold place, you should have the necessary layering items like shawls. These can be used to create different outfit combinations or simply as a cover up for example at the beach. Have a look at these Tutorials on How to Wear Hijab Without Undercap.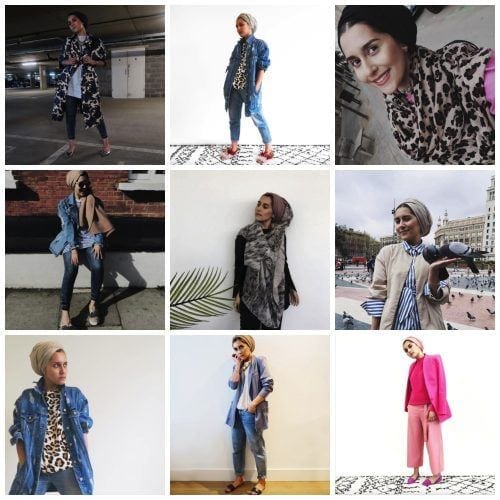 ↓ 9 – Be Nice and Accepting
It's important that you let people around you know what a great person you are as people usually attatch unjust stereotypes with hijabis. So go ahead and don't be shy and talk to anyone who seems curious about hijab, help others in whatever way you can (this can be something as simple as offering to take a picture of someone) and just have a good time by making new friends.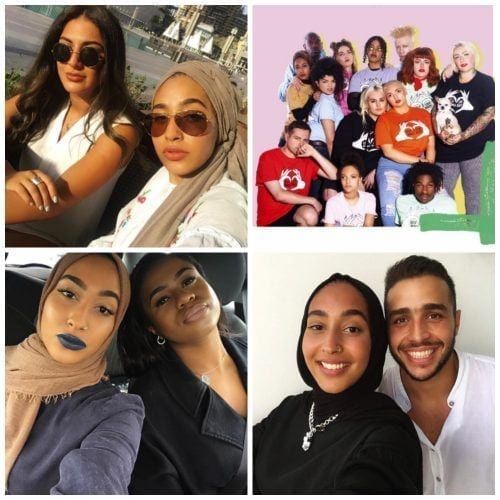 ↓ 8 – Connect with Other Travelling Hijabis
As a hijabi, you instantly tend to click with other hijabis and this is especially true for travelling hijabis. So use this Islamic sisterhood and connect with other hijabis when you're on the go. You have no idea how beneficial it is to have a hijabi sister with you when on the go. Here are 20 Best Ways to Wear Egyptian Style Hijab.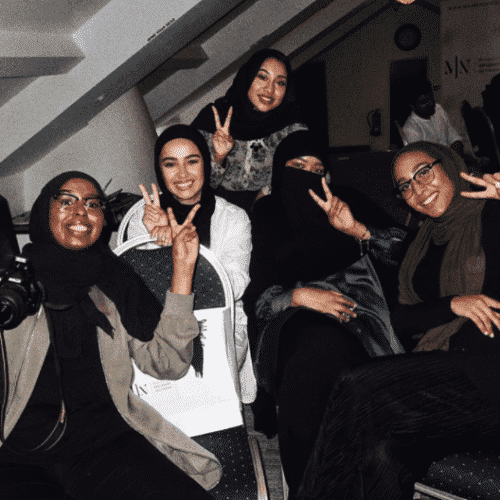 ↓ 7 – Choose a Reputable Hotel
Before you leave, you must do all your research about the places you'll be going to. These days it's pretty easy to collect the necessary information through tourist sites and forums like tripadvisor. For hijabis travelling solo, it is extremely important that they choose a reputable hotel in a safe locality.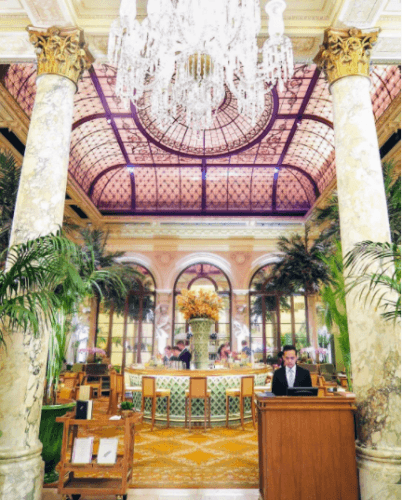 ↓ 6 – Stay in Touch
Once again, for hijabis who're travelling alone, it's important to let your friends or family know about your everyday locations. This can be easily done by keeping them updated with your plan for the day, sending pictures or simply checking in on Facebook so your loved ones know where you are and don't get worried for your safety. Remember that safety always comes first. And for your shopping spree, check out these Best Brands for Hijabis to Try this Year.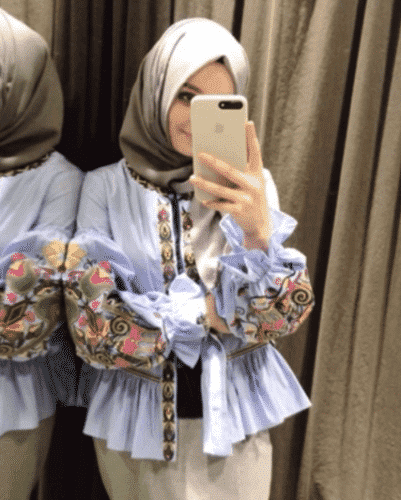 ↓ 5 – Visit the Local Mosques
The local mosques in every country are not just beautiful to visit but they are also a good place to meet other local and travelling Muslim sisters. You can not just feel peaceful after praying there but also get lots of useful information from the locals you meet at these mosques.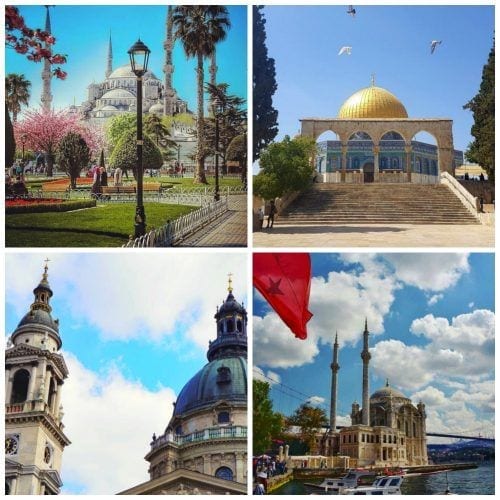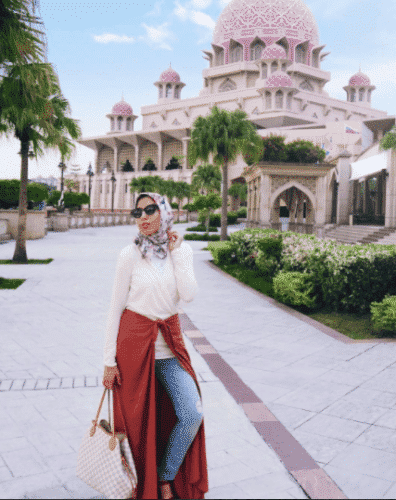 ↓ 4 – Choose Outfits and Hijabs that Don't Need Ironing
Not all of us have the time to iron and wash on our trips and neither do we have the budget to afford expensive laundry services. So pack the outfits and hijabs that don't get messy too easily and don't need ironing. Pashmina is one such fabric so here are 18 Ways to Wear Hijab With Pashmina.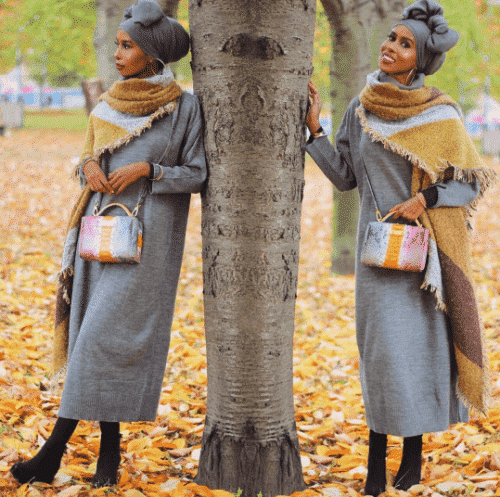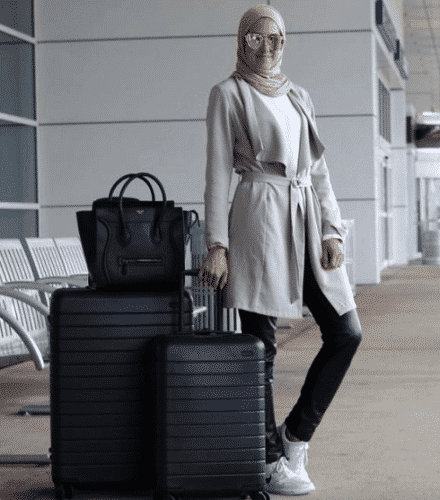 ↓ 3 – Keep a Cover-Up
Cover ups are a must have for hijabis as they can turn any outfit into a modest one.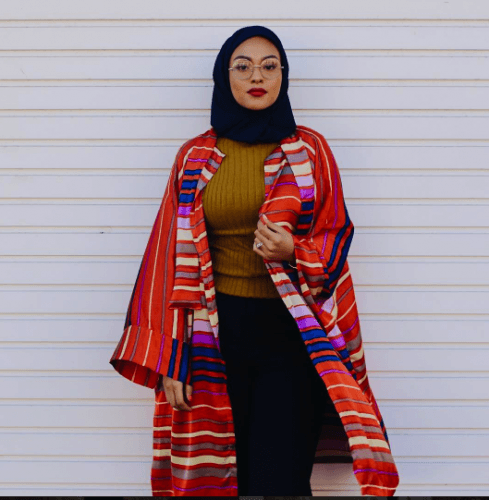 ↓ 2 – Pack a Praying Outfit
Obviously not all your travel outfits are suitable for praying so keep at least one that can be used for this purpose. This could be an outfit or even an abaya that you can keep in your bag and then wear over your outfits when you have to pray.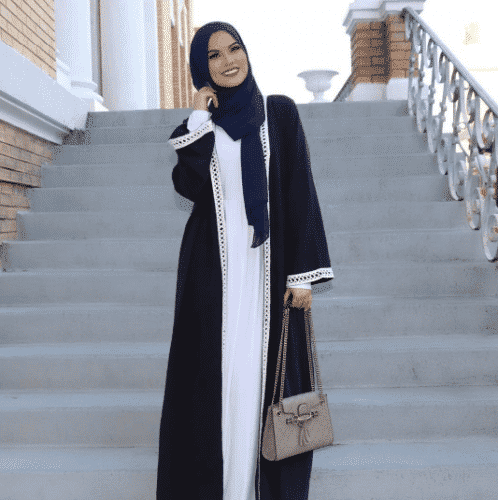 ↓ 1 – Share Your Stories
Your hijabi sisters around the world would love hearing your travel stories and tips so don't be afraid and share them with as many people as possible.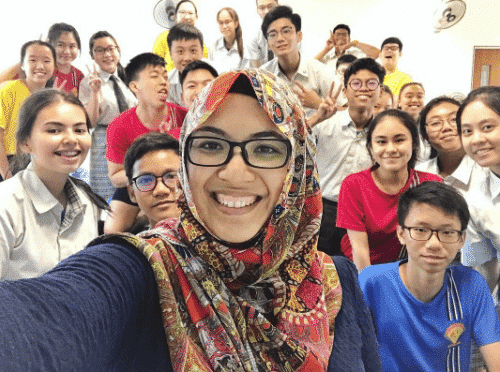 Via