Modern African Dresses- African fashion got massive hype after the Africa Fashion Week London 2016. All the African inspired designers presented their collections from all over the world. From common man to celebs, everyone is stunned by the beauty of African culture.
This is because African fashion is an amalgam of western style, Asian prints, and vibrant colors. Spring will be here in a few months and African prints are the most attractive choice for the season. Do not forget to freshen up your wardrobe with a few African pieces this spring because African fashion is taking over the world by leaps and bounds.
What are the Latest African Fashion Trends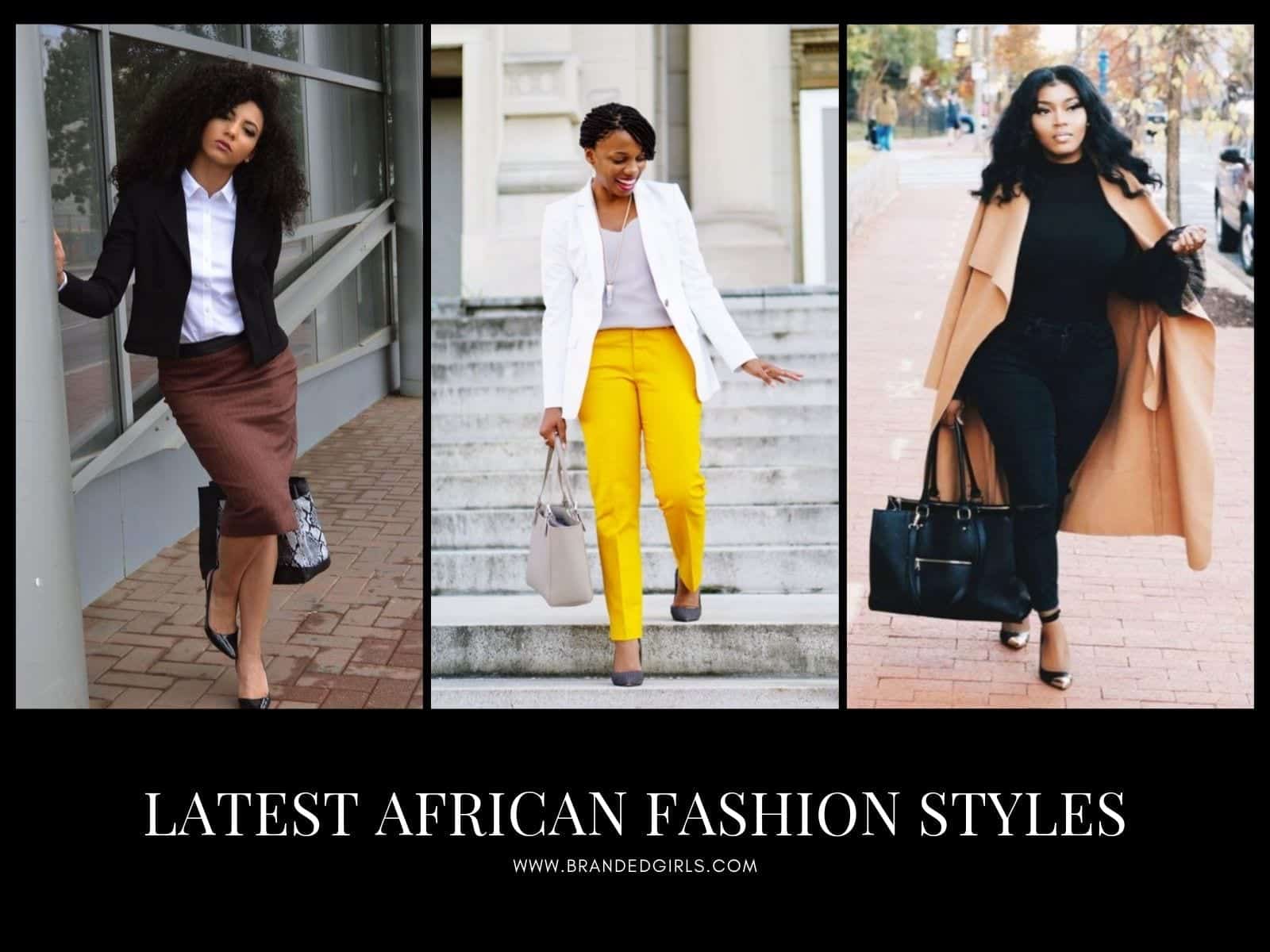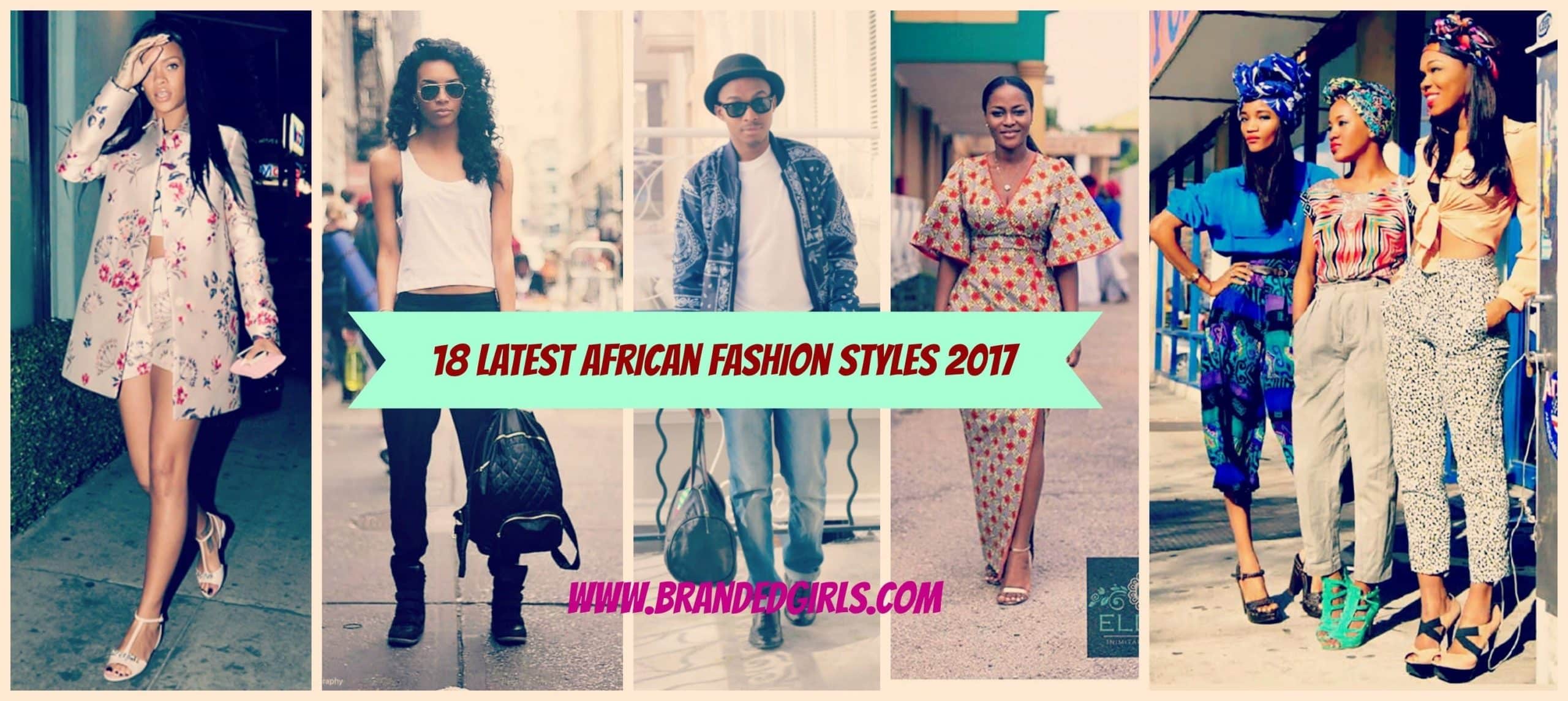 #18 Modern Aso Ebi Style
The traditional Aso Ebi style comes from the Nigerian Yoruba culture. Designers have revolutionized this style into long modern maxis and gowns which are a perfect option for the African ladies. These formal gowns look exactly amazing on wedding occasions due to their traditional look. The bright colored Aso Ebi dresses can be turned into nude and monotone shades for those who don't like very bright colors. These can be worn with a modern gele (African head covers). A plain gele just looks amazing on formal parties and weddings. In 2019, you should go for silk and net patterns and create ravishing Aso Ebi designs. Here are 2019 Aso-Ebi styles – 18 Latest Lace and Aso Ebi Designs These Days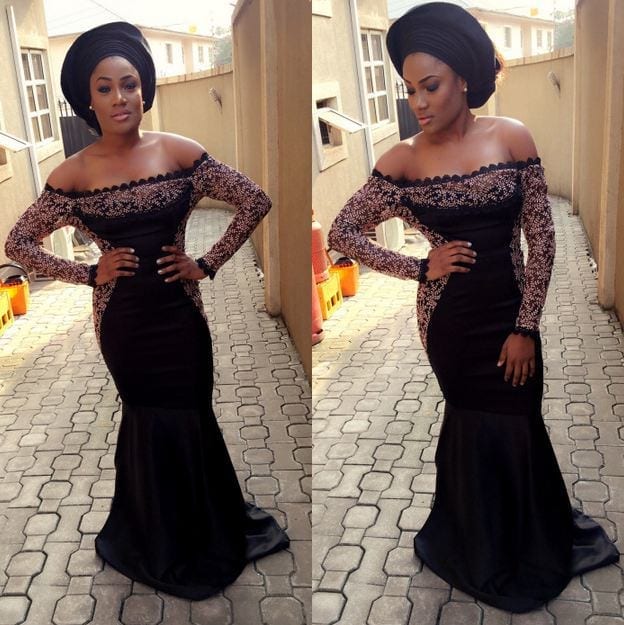 Via
#17 Ankara Style
Ankara dresses are loved by everyone from kids to grown-ups due to their attractive patterns. Short Ankara dresses and Ankara skirts and trousers fused with modern style give an enchanting attire. These can be worn casually or formally, whatever way you like it. Models and celebrities have been seen wearing Ankaras on award ceremonies, on streets, and on music events. It is not just owned by African women but the western women are also amazed by the beauty of Ankara. This spring you should go for vibrant Ankara short dresses with nude high heels and bright lipsticks. Do check out Top 20 Ankara Styles outfits for Ladies to Follow in 2019.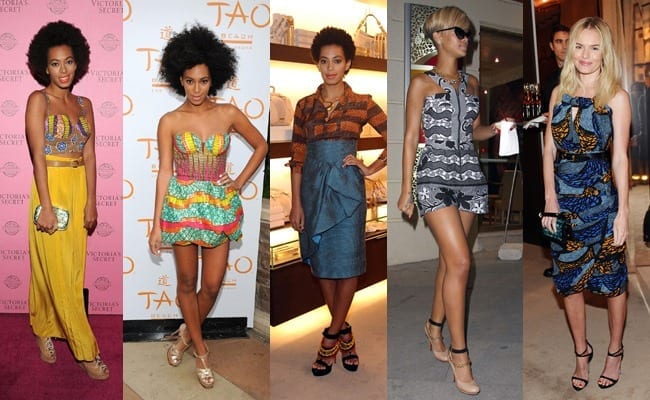 #16 Jewel by Lisa
You would love to hear that Jewel by Lisa won the coveted AFI Designer of the Year Award and let me tell you that you literally don't want to miss on these beautifully handcrafted and unique outfits. Add a few short dresses by Jewel by Lisa to your wardrobe. You can wear them to office or friend's gatherings. You can play with bright colored and glittery eye shadows with these flattering pieces. Don't forget to pick purple and yellow outfits.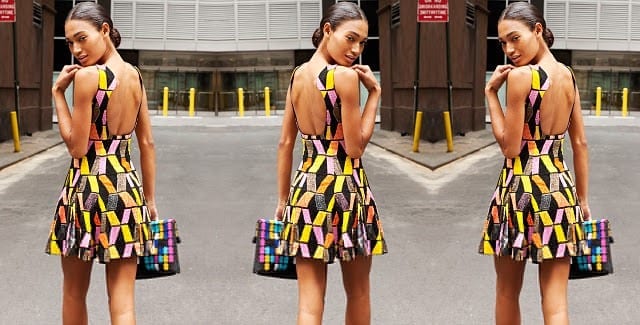 Via
#15 Latest Nigerian Prints
Latest Nigerian prints are an amalgam of Ankara fabric and western floral patterns. Nigerian printed shorts and skirts are loved by teenagers and young African office going women. Thin belts and long heels always spice up the patterns. You just need to put on a little mascara and lipstick with these elegant prints.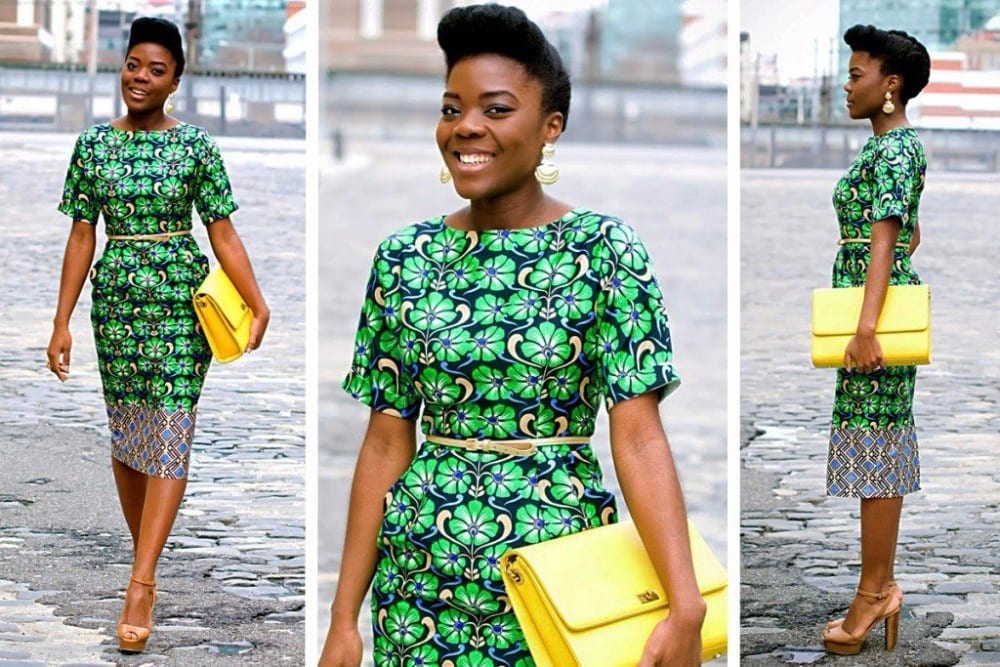 #14 Latest Gele Styles
Gele is usually considered very old-fashioned by young African ladies. But designers have transformed it into stylish Asian turban style which can be owned by anyone. These modern gele styles in bright floral patterns can be made of silk and chiffon scarfs to give a more luxuriant look. You can also wear them with western dresses to have a more fashionable attire.

#13 Dashiki Style Tops and Jackets
Dashiki styles are timeless and evergreen. Dashiki top and jackets can be worn either by men or women, regardless of their gender. Dashiki prints can be worn with leggings and boots in winters and men can wear them with denim jeans and slipper shoes. These are irreplaceable and comfy at the same time.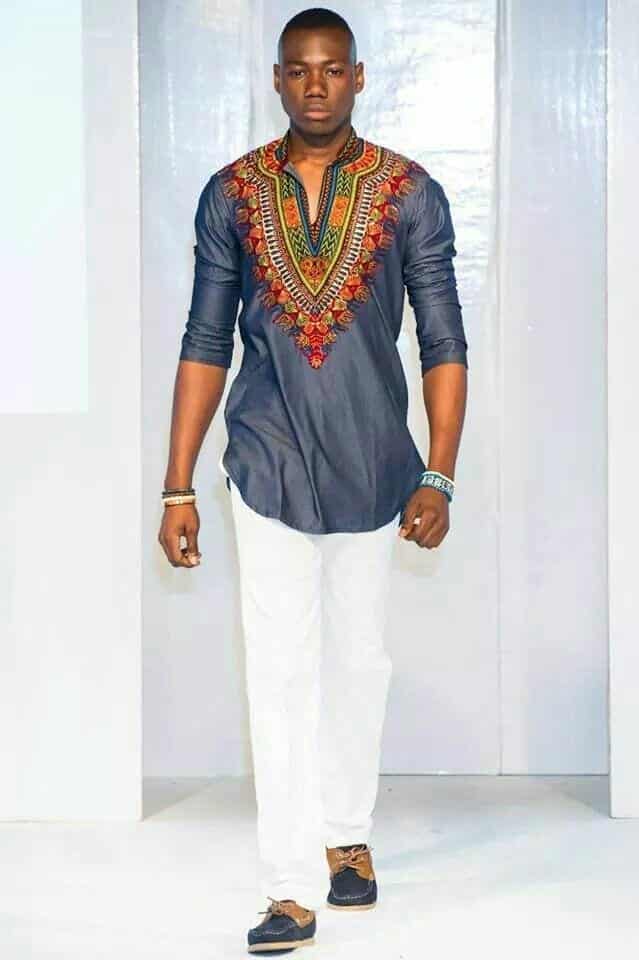 #12 African Style Wedding Outfits
You can also go for African themed wedding this year. Rich African culture dresses in luxuriant fabric like silks and velvet can be used to make wedding gowns. You can also add some Ankara touch to lace up your outfit. Smokey eye makeup with glittery eyelids will give a perfect look. Do check out Ankara Styles for Wedding-17 Cool Ankara Dresses for Wedding 2019.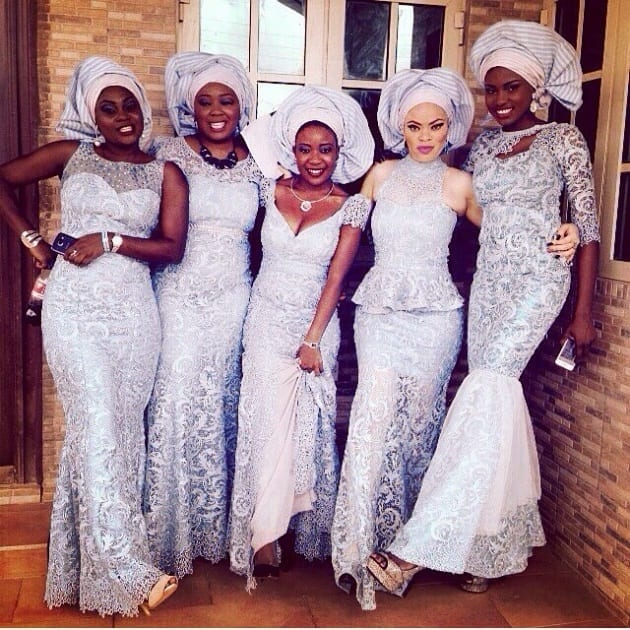 #11 African Fashion for Working Women
Latest fashion styles for working women include Ankara skirts and shorts with plain nude and white button down shirts. These African patterns look trendy and unique and can be adopted by all African ladies regardless of their size. Working ladies can flaunt their beautiful curled hair with simple hinged hoop earrings.

#10 African Fashion for Working Men
Working African men should go for formal slacks and suits in dark colors. They can also add Ankara patterned neck ties or Ankara print shoes which will beautify the simplicity even more.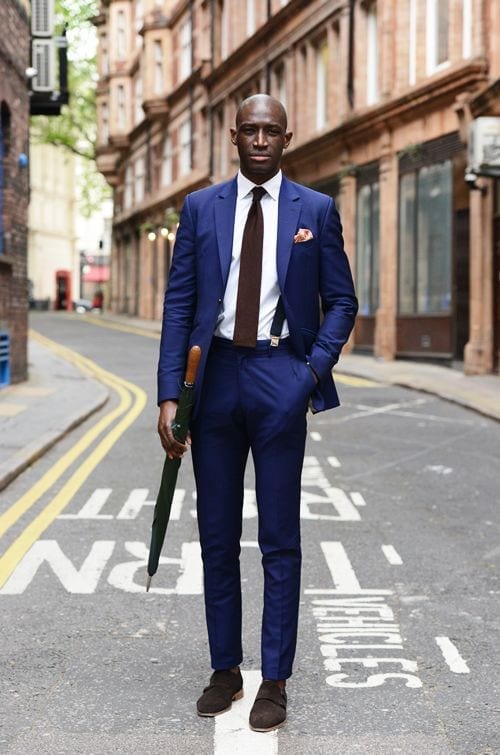 #9 African Fashion for Kids
African kids look so dope in western clothing and printed clothes. You can style up your dolls in printed pants and skirts. Ankara prints are also ideal for kids. Ankara frocks with leggings look amazing on formal events as well as on casual days. Pigtails and high ponytails are very much in fashion for adults as well as for kids. Little boys can go for printed jackets with boots which are best for school goings especially. Here are Ankara Styles for Babies-19 Adorable Ankara Dresses For Kids 2019.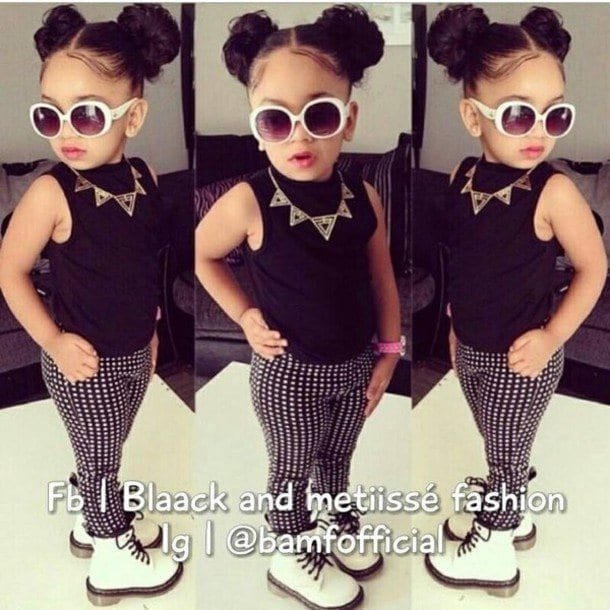 #8 African Street Style for Men
African street style is an amalgam of baseball hats and boaters in partial African prints. African tops with denim jeans are very appealing for all the male fashionistas.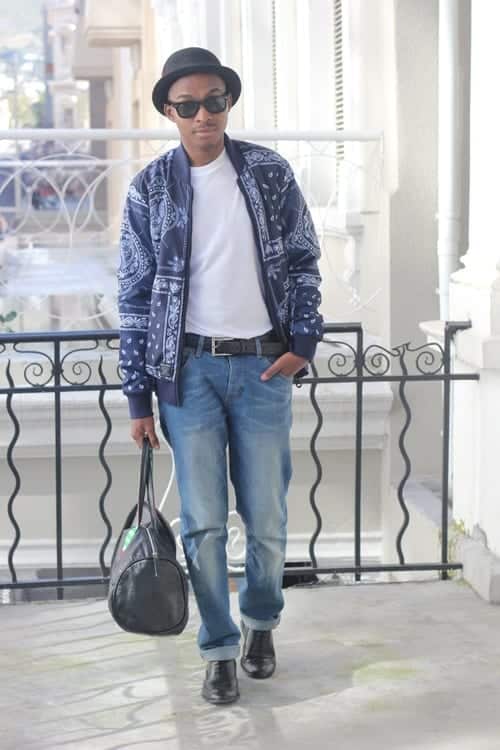 Via
#7 African Street Style for Women
African women can totally slay boots and snickers with printed sweat pants or ripped jeans and white or gray tees. This style is both casual and comfy. White jogger pants or white crop tops are admired by everyone in the fashion world due to their classy look. So a white crop top with printed sweats are ideal for this season. RECOMMENDED: African Fashion Bloggers-Top 15 African Fashion Blogs to Follow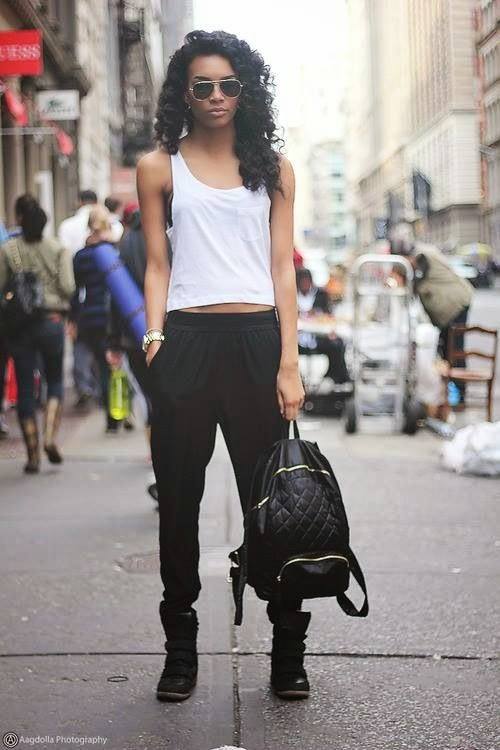 #6 Formal African Outfits
Embroidered net fabric is the heart favorite of all the designers nowadays specifically for formal outfits. You can go for some formal and luxuriant belts with long or short gowns and spice up your attire by adding a watch, some elegant ear studs or a bracelet that compliments your dress well. Off-shoulder and shoulderless outfits are also overwhelming the trends nowadays.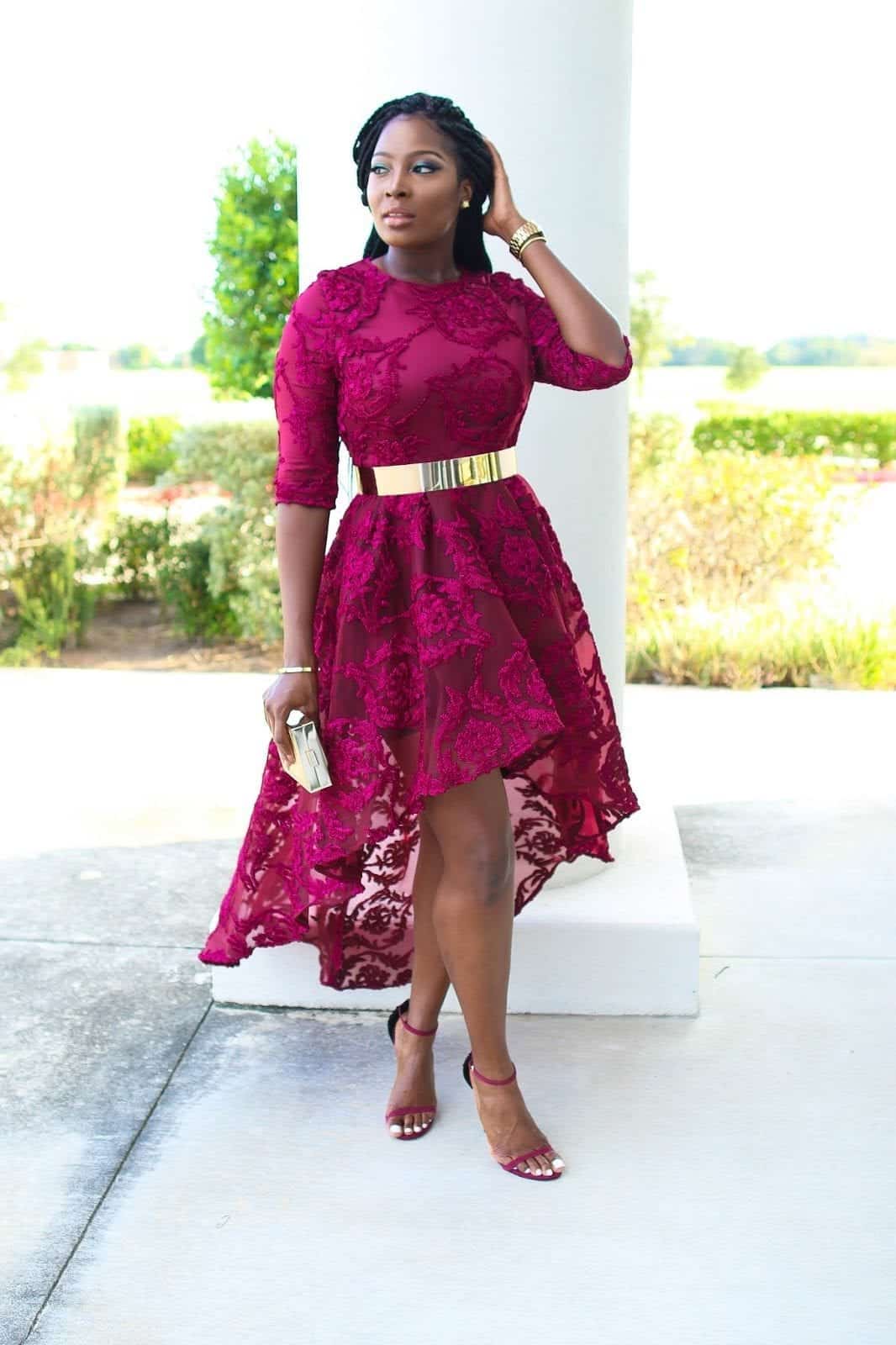 Via
#5 Celebrity Style African Fashion
If you want to go for a celebrity style outfit, then formal onesies and shorts style is the answer for you. Add a few designer pieces as in designer tops and cover-ups and match them with some elegant cigarette pants or shorts. Plus do not forget to carry them with confidence as it will enhance your appearance further. Don't miss out these amazing African American Clothing Brands-Top 15 Black Clothing Designers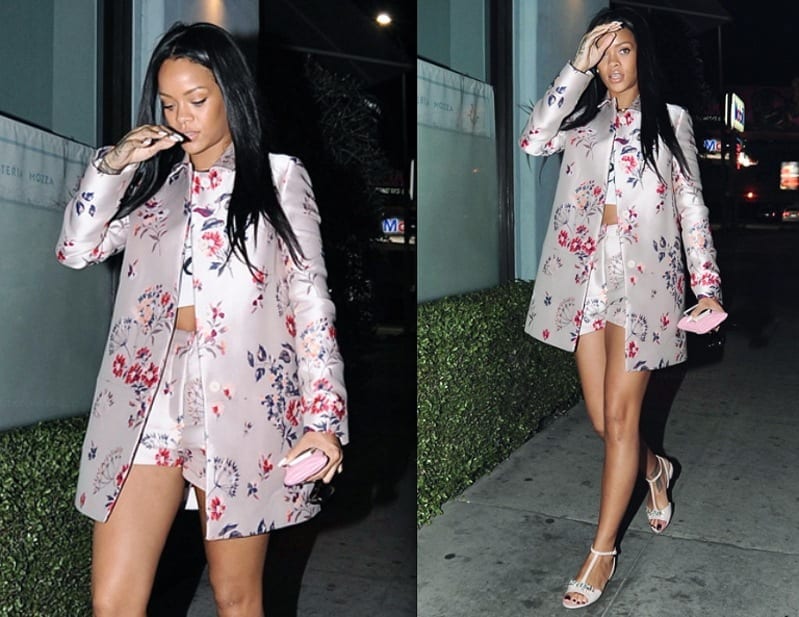 Via
#4 Trendy Outfits for Skinny African Ladies
Ripped skinny jeans and leggings with crop tops or baggy shirts in floral prints can make skinny girls look both fresh and classy. Short frocks with formal heels and clutches look very trendy and fashionable as well. Do not forget to enhance your bones with highlights this season.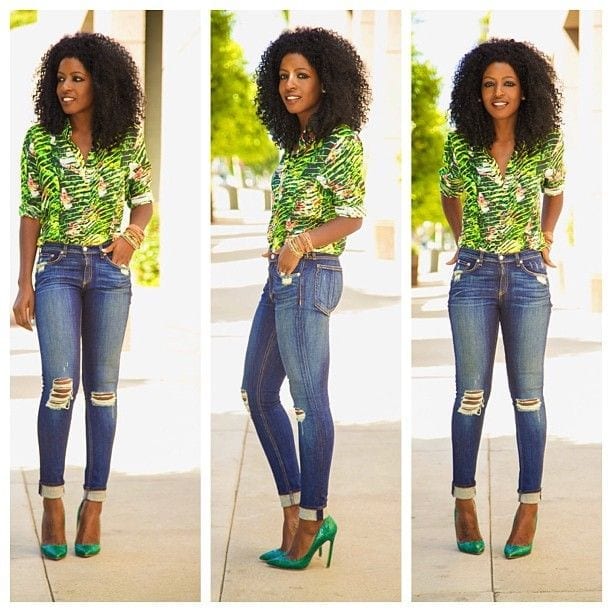 Via
#3 Trendy Outfits for Curvy African Ladies
Curvy women always find it difficult to pick an appropriate outfit for them but they can totally go for African printed tops and skirts which will tone down the chubbiness. They should always choose best-suited innerwear for them that will make their outfit look more classy and always add bottom cuts to long dresses. BodyCon dresses with little print will kiss your curves very well. RECOMMENDED: Work Outfits for African Women-25 Professional Attires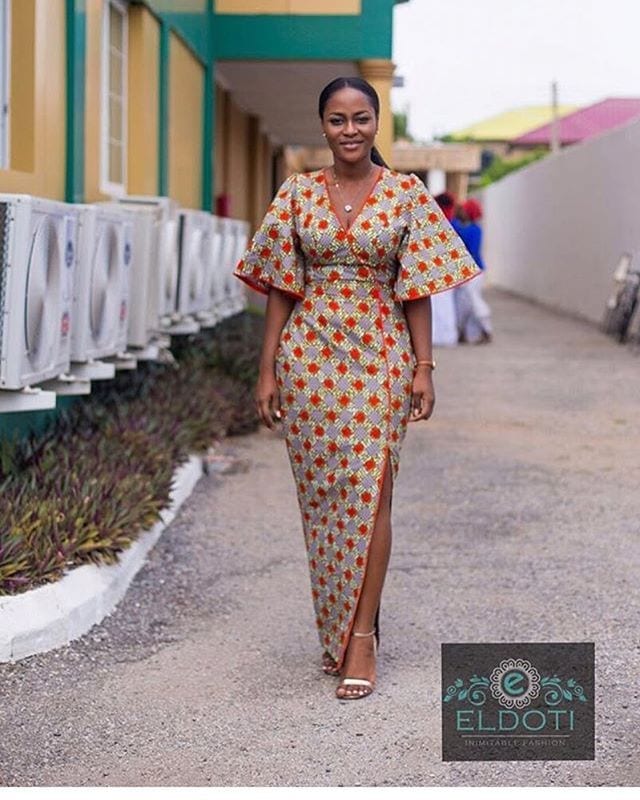 #2 African Fashion for Teenagers
Apron and slip dresses in Ankara print look fabulous on teenagers. They look even younger and fresh in all the bright shades. Bronze and sea-green dresses are the hype of 2019 fashion.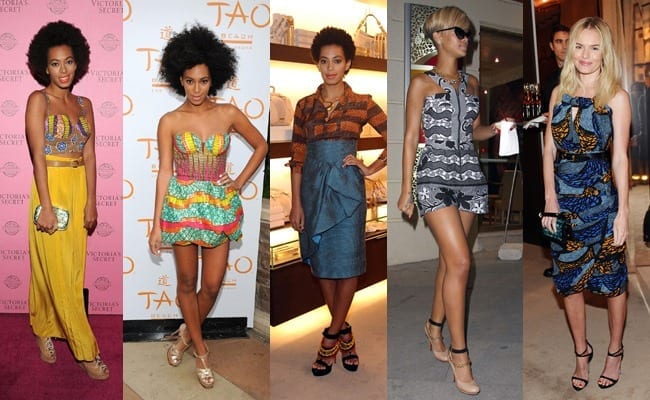 #1 African Style Footwear and Accessories
Bianca heels in African prints look amazing with western outfits. Similarly, Ankara clutches and earrings look very different and stylish when worn with simple dresses.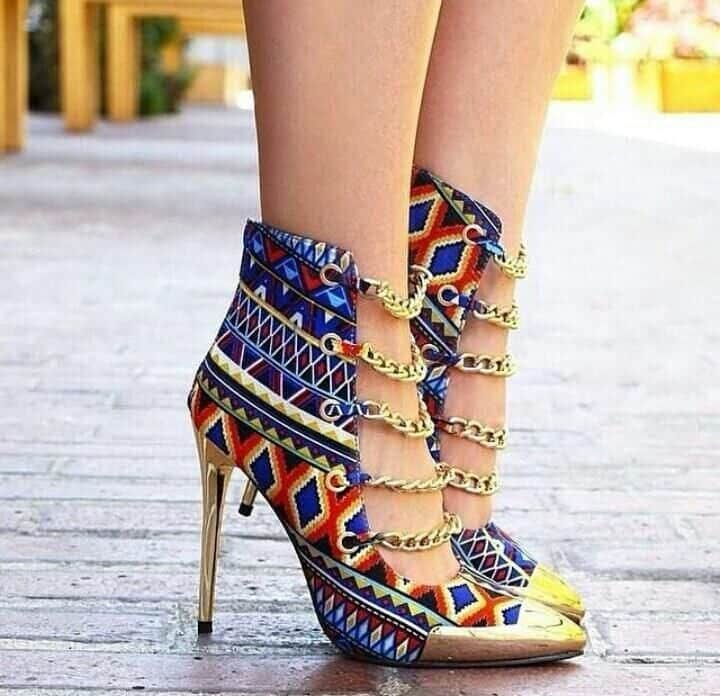 Always use your aesthetic sense to design outfits that are unique and classy. Do not forget to give your feedback and you can also give your own ideas in the comments section.