Best Black Girls Prom Outfits- Prom dresses have a vast range available nowadays. Make this night more glamorous by choosing a right outfit. Because this magical night is full of many thrilling moments with fun and galas. Black girls have attractive features to impress enough. So, get yourself noticed in gleaming lights of the dance floor. Strapless, backless, high-lows and many more smashing ideas to select a memorable prom dress are here. You can select an awesome dress and just imagine yourself on the dance floor with that astonishing look.
And don't forget to check out our amazing collection of [highlight]Simple party makeup tips for black women to look gorgeous[/highlight].
20 Dazzling Prom Dresses for Black Girls
#20- White Beaded See Through Prom Dress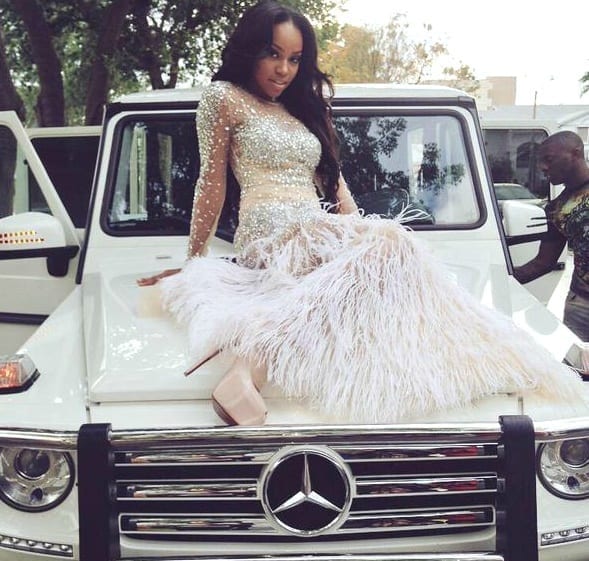 #19- Strapless Floral Exclusive Outfit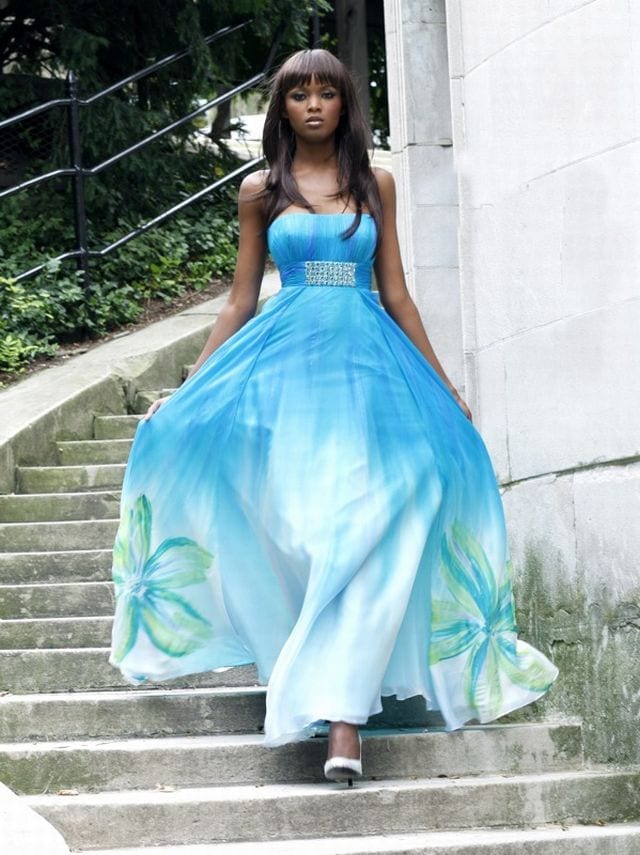 #18- Pink Floor Length Gown with Slit
Pleated bodice with one-sided beautiful embroidery making this gown very modish and stylish. The slit is really complementing this dress. To complete the look wear simple and nice jewelry. Thigh high slits can make any outfit look really hot. To make the slit work for you there are certain tips to follow. First of all, make sure you choose light and flowy fabric. Secondly, choose really nice shoes since all eyes are going to be on your legs. And lastly, avoid overeating on the day you wear the outfit as the gown will make your waist line really prominent.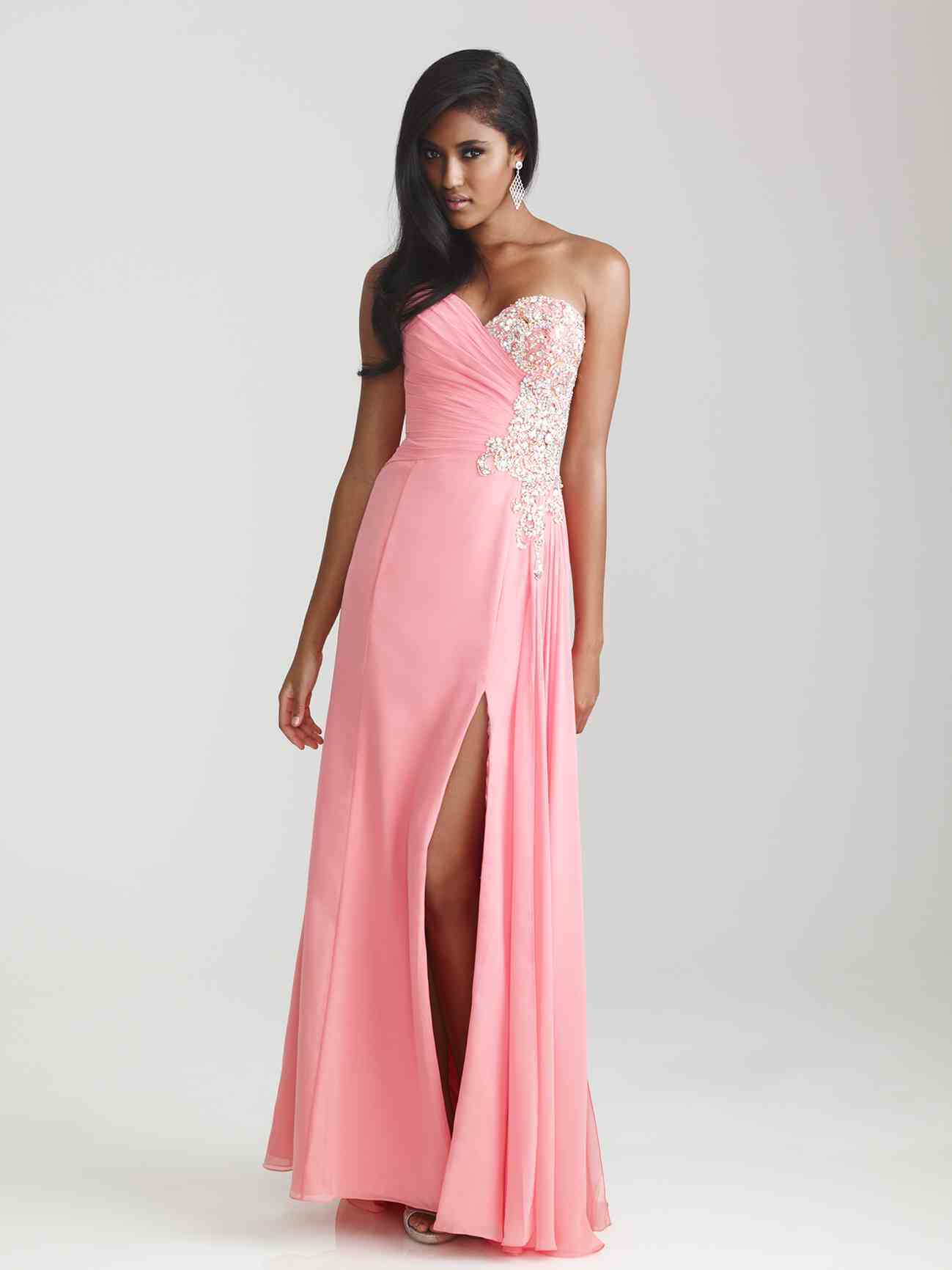 source
#17- Pink Embroidery on Nude Tulle Dress
This prom dress is no doubt an elegant and trendy outfit to attain attention in the party. Dress is made up of fine tulle and pink embroidery on this nude base is making an eye-catching combination to wear.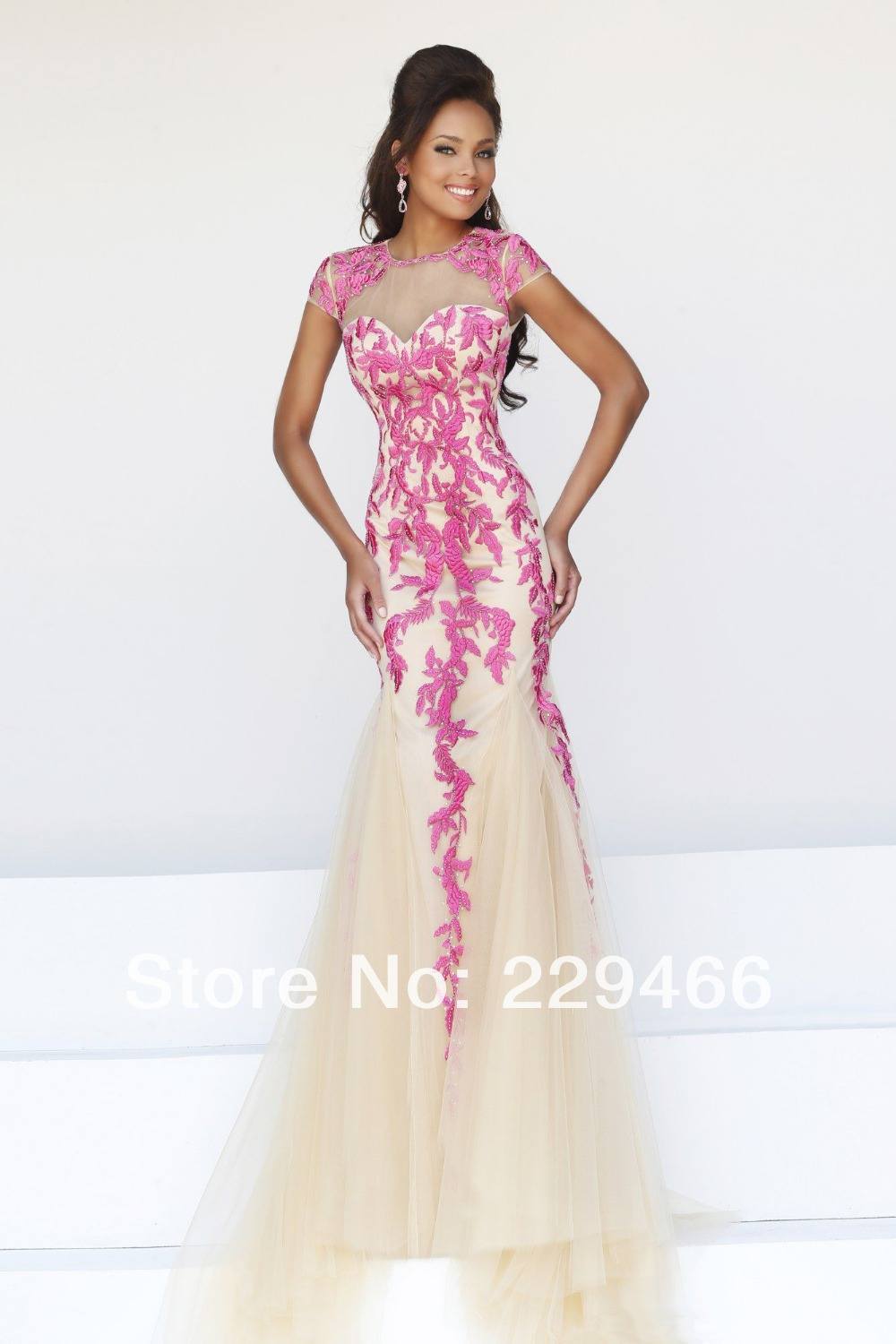 source
#16- Chic Black and White A-Line Mermaid Dress
Printed black and white mermaid dress having tulle black skirt are giving a gorgeous look. The Adorable floral belt is adding grace to the dress and Opera gloves are making this outfit utter as well as formal.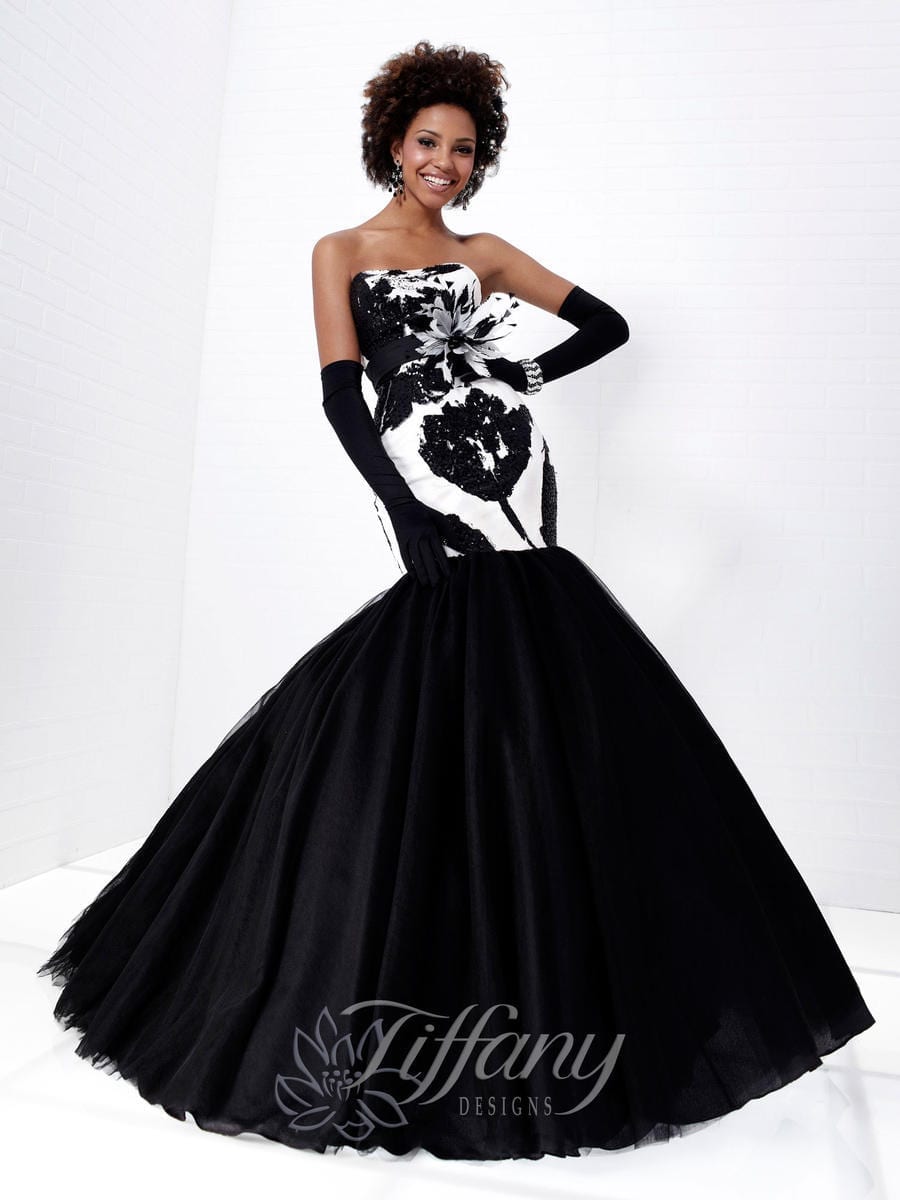 #15- Red Prom couples Outfit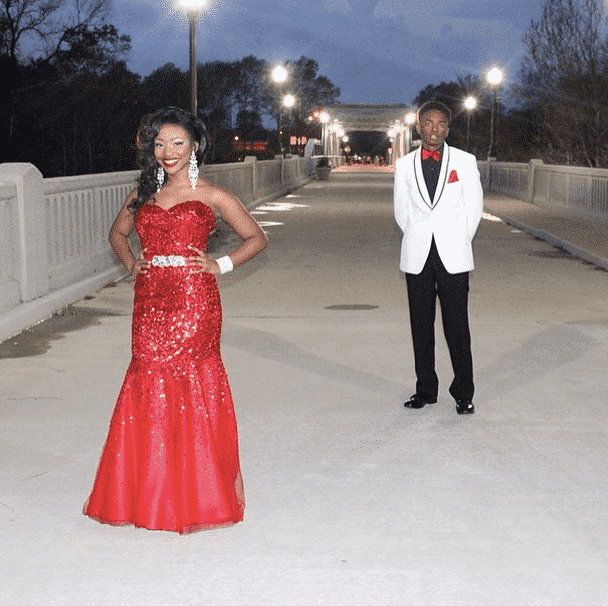 source
#14- Outclass Black and Silver Ombre Sequin Dress
This hot sizzling black and silver shiny dress will make you the star of the dance floor. You don't need to wear any heavy jewelry with this super stylish gown just wear some nice and light accessories.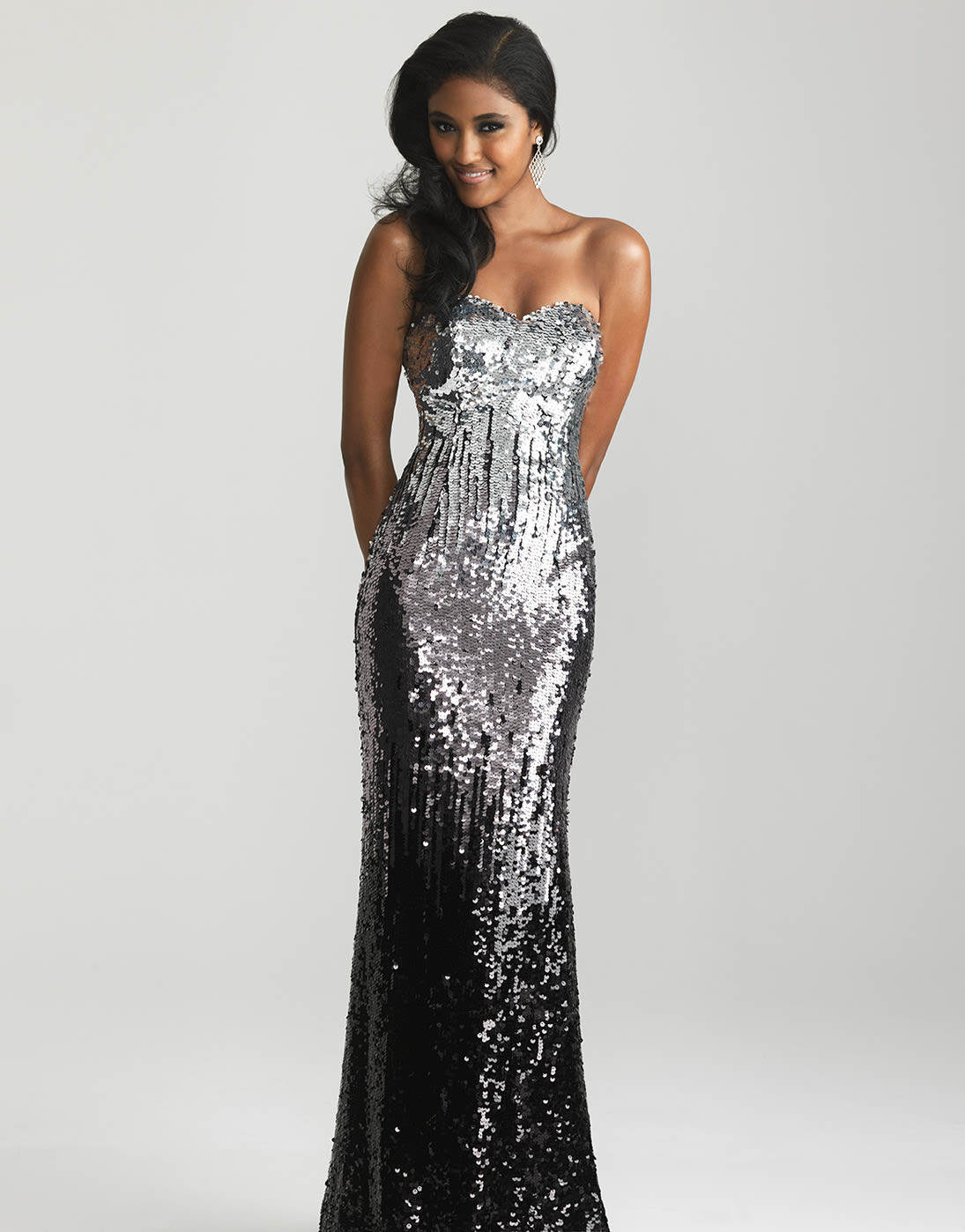 source
#13- Hot Favorite Rihanna in Red Hot Dress
Fashion icon Rihanna has selected this glorious red outfit to wear in Grammy's red carpet. She is looking superb as usual. If you are into shaved hairstyles then you'll surely love to try on prom one of this [ highlight]30 best braids with shaved hairstyles for women to copy now[/highlight].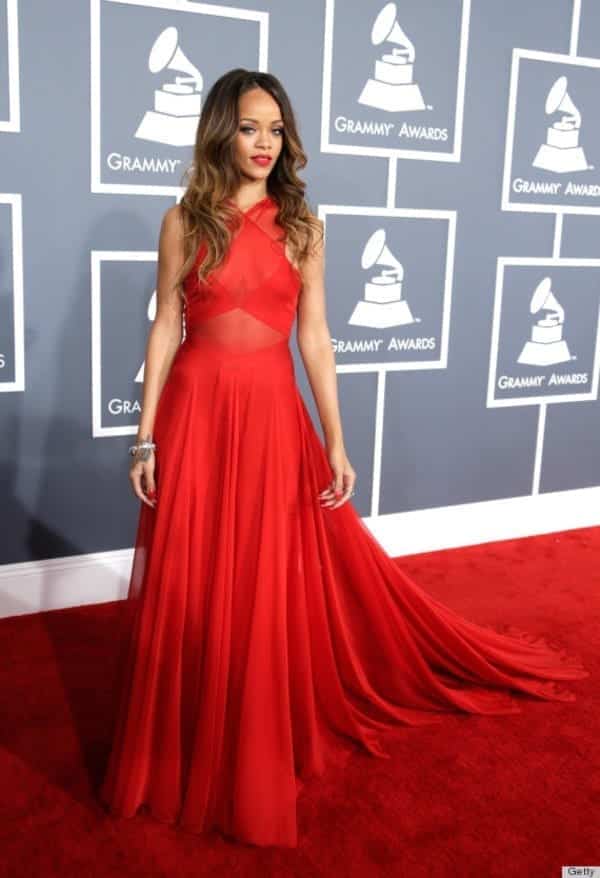 #12- Black Shimmering Short Dress
Prominent white beading on sleeves and neckline is really a beautiful idea to enhance the look of this cute dress. Simple round earrings and smokey makeup are giving a sheer look. This outfit is perfect for prom because it not only make you look flawless but this dress will also put you in the spotlight because of its elegance and sparklinessss.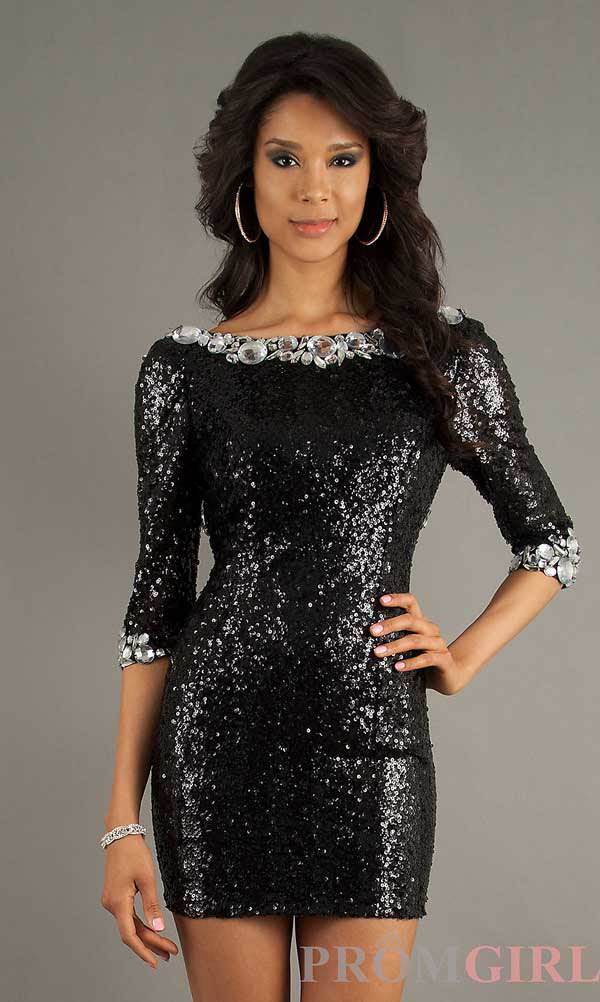 source
#11- Beading Blouse with Long Mermaid Style Skirt
If you are looking for hairstyles to match your outfits then take a look at his article.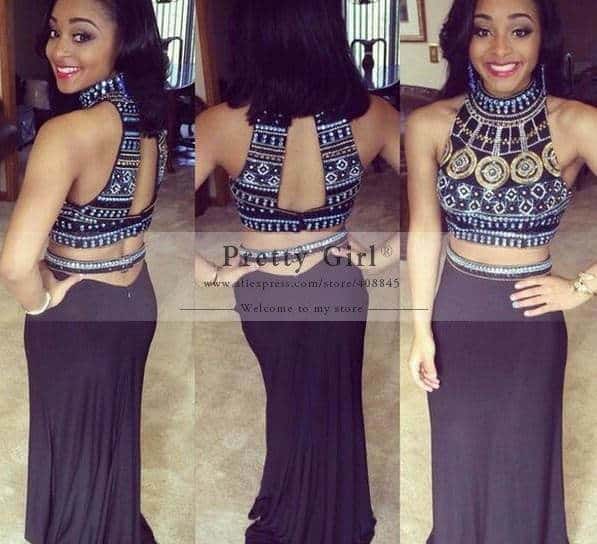 #10- Plus Size Woman in Golden Long Frock
Golden sequin bodice with pleated silky flare skirt is a marvelous dress to wear on your big night. Plus size women can also go with this outfit. The side bun also makes for a lovely prom hairstyle. check out more hairstyle ideas here: 2019 Celebrities Hairstyles-24 Most Trending Hairstyles This year
source
#9- One Shouldered Tie and Dye Floor Length Dress
Shades of sky blue blended with white color to make a light mood dress. Pleated bodice and the fancy belt are adding the modish look to this dress.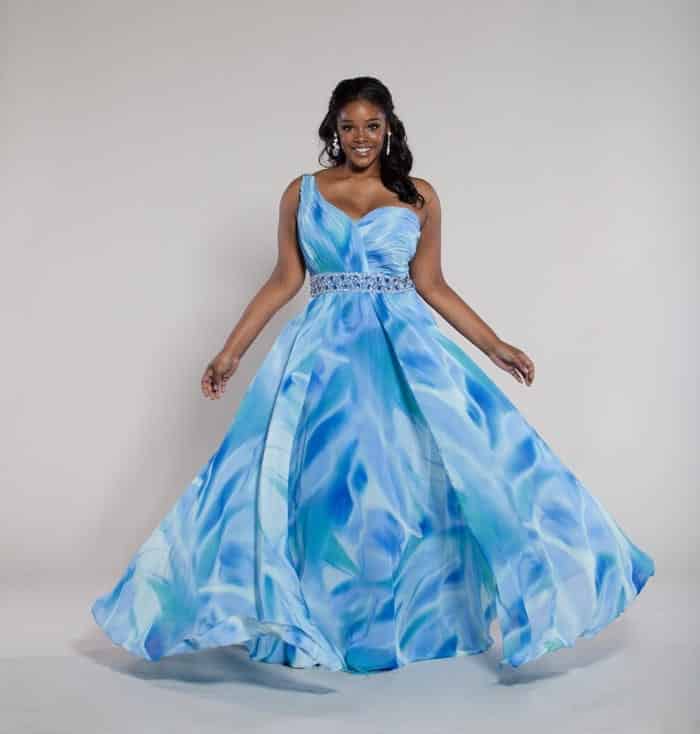 source
#8- Vibrant Blue Strapless Mermaid Prom Outfit
This A-line glittering dress is truly a stunning choice to rock the party floor.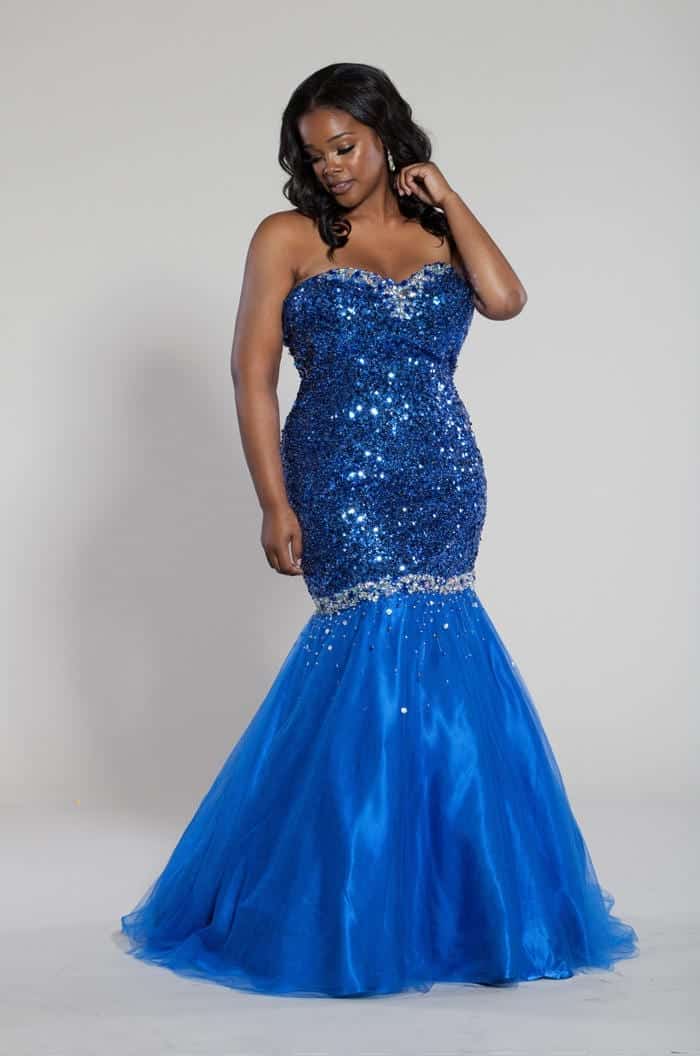 source
#7- Superb High-Low White and Golden Diva
This outfit is designed by famous Sherri Hill. Just wear it and conquer the prom night.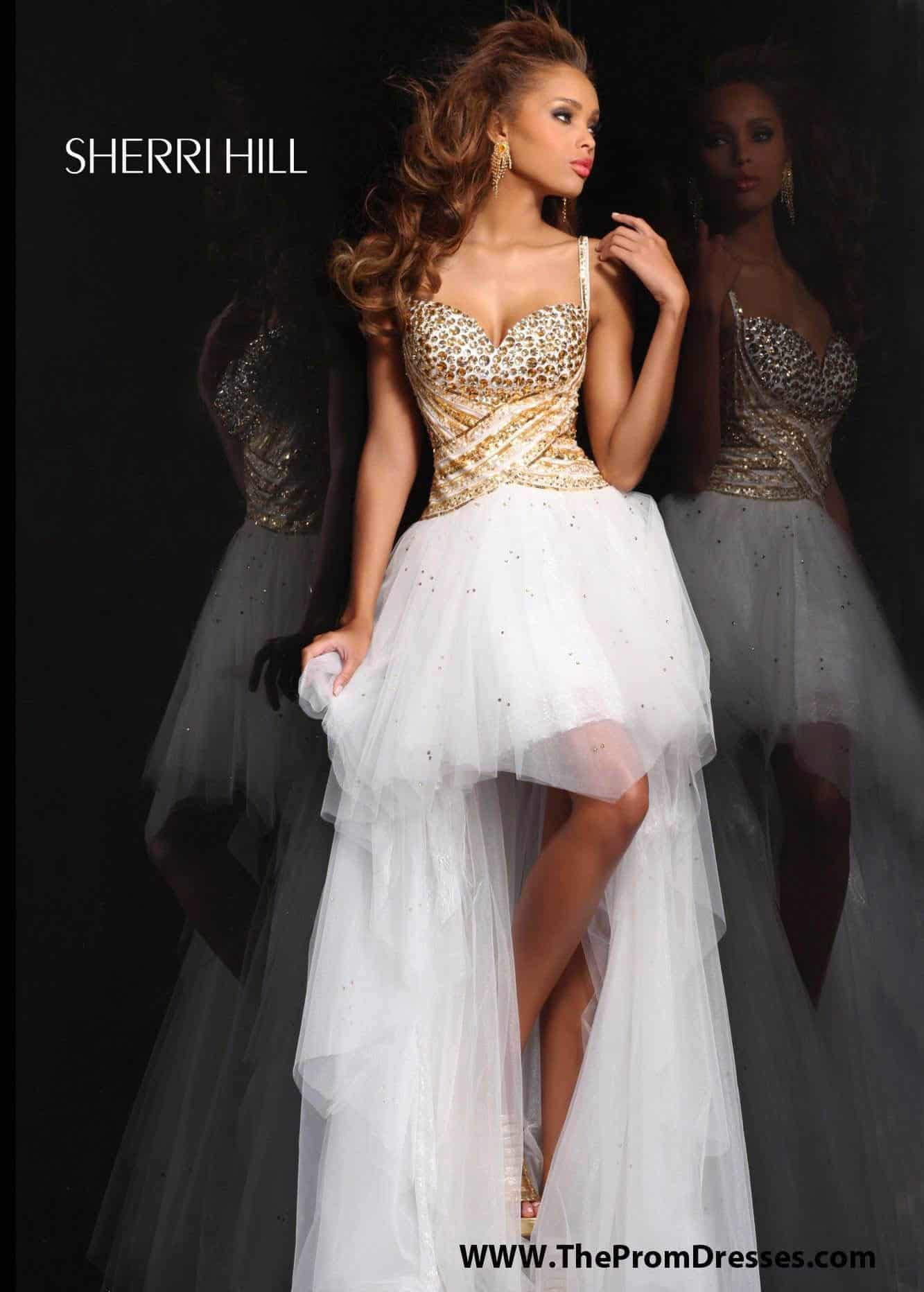 source
#6- Darling Look in White Ball Gown with Black Sash
This outfit will look perfect with anklets. For more info on anklets read this article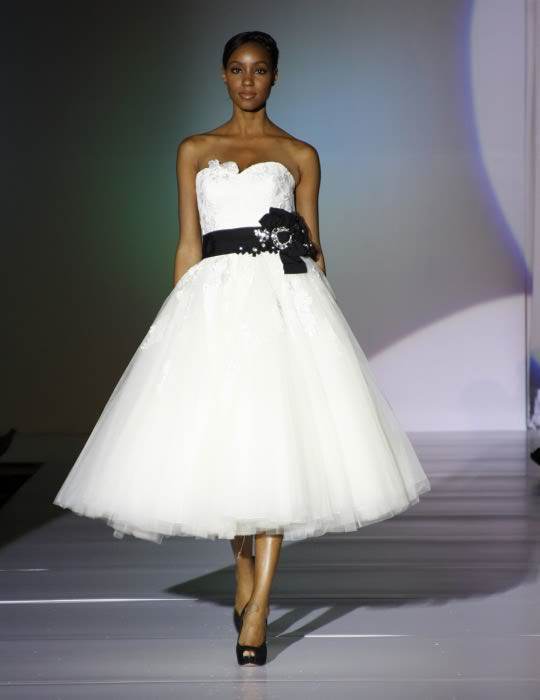 source
#5- Incredible Red Organza Gown in Crushed Style
Red, the colour of love and romance is a great choice for prom.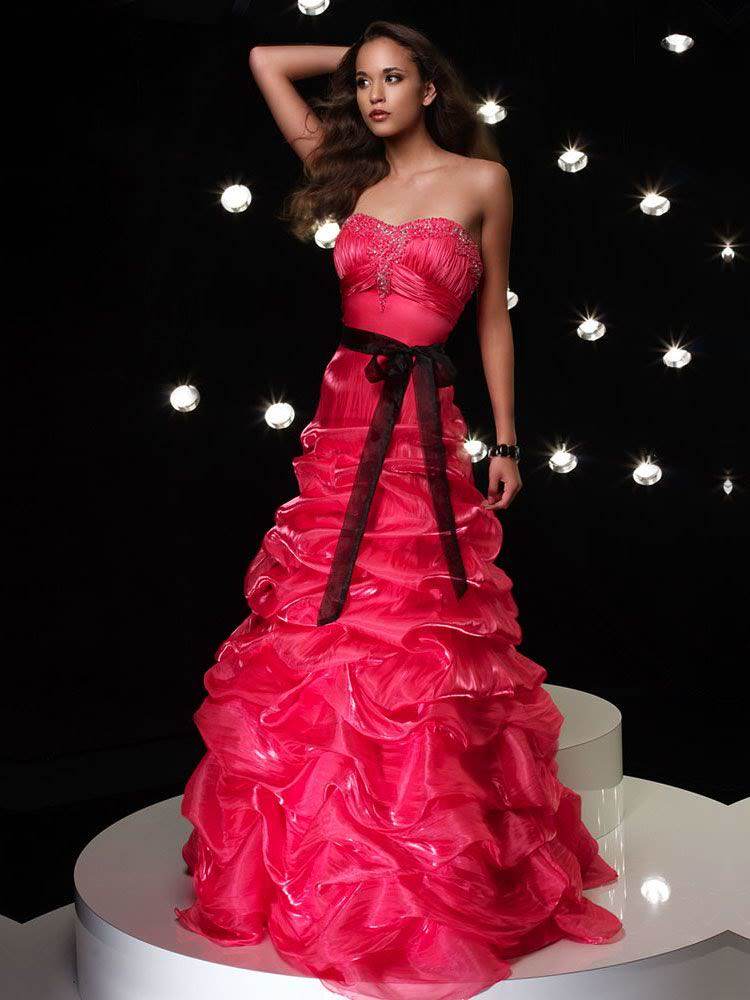 #4- Floral Lavender Beauty in High-low Dress
The lavender color one of the most trending colors of the year. As much as the smell of lavender is amazing its color is so much better than that. This kind of dress can be up to your knees or your heels according to your personal preference. This dress is not only perfect for prom but this dress will never let you down when going to your friend's bridal shower or your friend's wedding ceremony.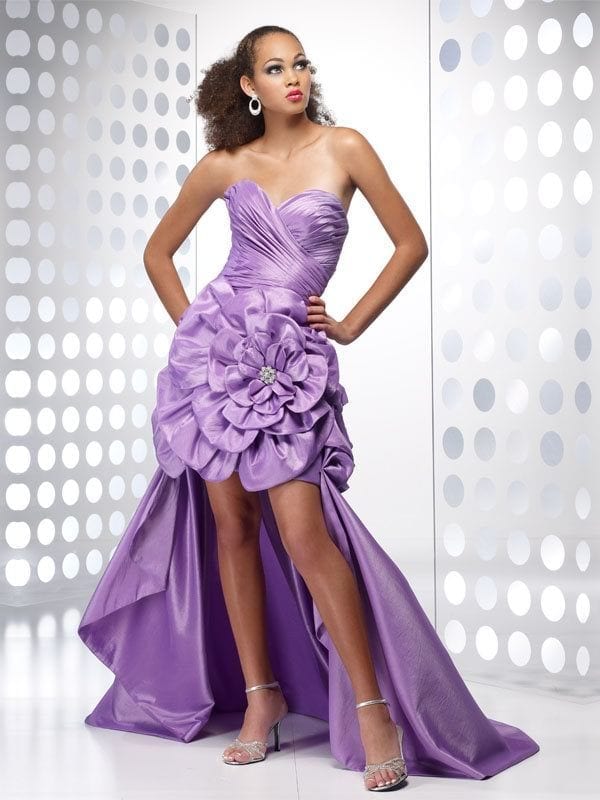 source
#3- Extravagant Green and Black Sequin Dress
This sequence dress is the next thing that you should buy if you want to look unique and flawless at your upcoming prom, and you will definitely become the prom queen with this dress. This kind of dress looks best in every color, from purple to green to black, no matter what your taste is, you will never want to take it off ever again. This dress usually comes in a verity of different colors and looks great when two or more different colors are blended together. Like in this dress we see a merger of light green, dark green and black. The black earrings chosen for this look were also a great choice.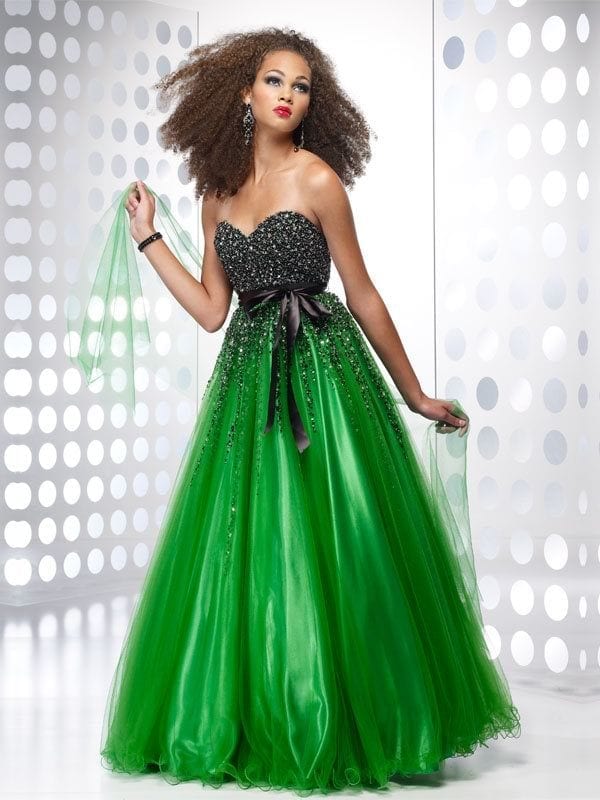 source
#2- Charming Ruffled Yellow Ball Gown
Do you want to look all princessy this prom ? If yes then this outfit is the one for you. All you have to do it to go for a yellow flowy dress, preferably the one that is made out of organza material. The best thing about this material is that it is extremely puffy and that is what makes it beautiful and all princessy. For the best color combo you can go for a yellow colored gown or any other gown that is in the light shade because light shades are the best when it comes to prom.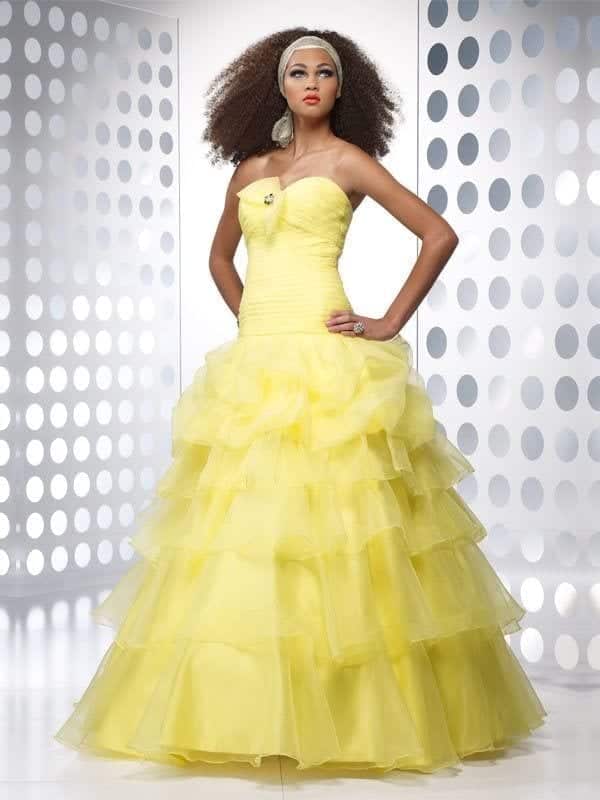 source
#1- Gown for Short Height Girls
A mermaid gown that is ruffled at the bottom can create an illusion of longer legs. So if you have short height then this is the design that you should choose for prom. Apart from being advantageous for your height, it is also a really unique design that will help you stand out at the prom.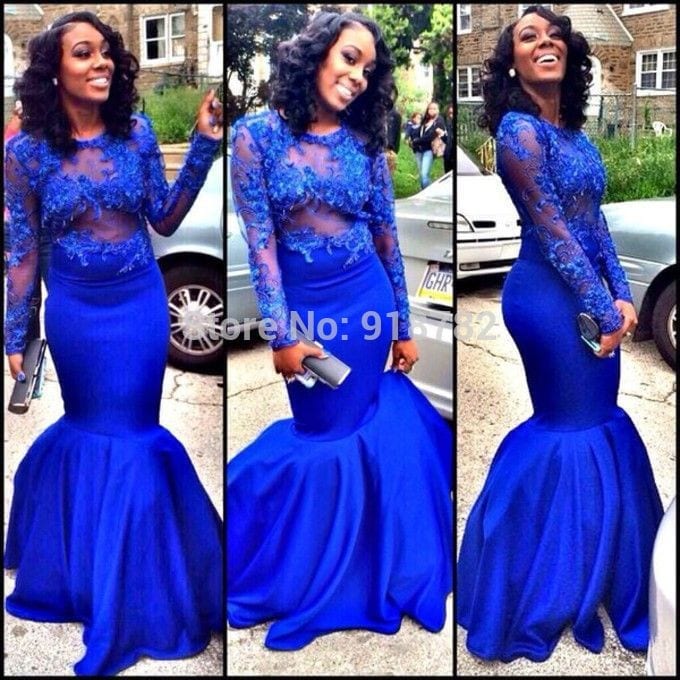 source