Social media has taken the world by storm. It has made in-roads into our boardroom and even our bedroom. We cannot even imagine spending a day without sharing, liking, connecting or even poking our friends virtually at least! Having a profile on Orkut and Facebook is passe; Twitter is also a done thing, now Snapchat is the latest sensation that is driving social media buffs crazy. It has even rocked the lives of our favorite celebs. And it is not just us the commoners doing dubsmashes on Snapchat, but there are celebs too doing the same. Don't you wish you could connect with those celebs on Snapchat right? Well, that is a possibility now because we are going to show you a couple of celebrity snapchats handles that give you access to all the wild things they do and funny sides they show us. Here, take a look, have fun!
Indian Celebrity Snapchats. If you want to add more fun-filled stories to your Snapchat feed, then these cool Indian celebrities will make it possible for you. These are the top 25 Indian celebs that you must follow on Snapchat or you will be missing out on your daily dose of glamor and show biz.
Have a slight look into the lives of these Snapchat fellas who are absolutely addicted to it and make sure to capture their daily life stories with it. Plus, it's a great medium for their extended fan following and for you as you can know what your dream celebrity is always up to.
Top Bollywood Celebrity Snapchat Account to Follow
You can easily find these celebrities on Snapchat by the usernames given under their names! Some of them also include unsung celebrity personas who were not rather a part of film industry yet still made their names prominent all over India!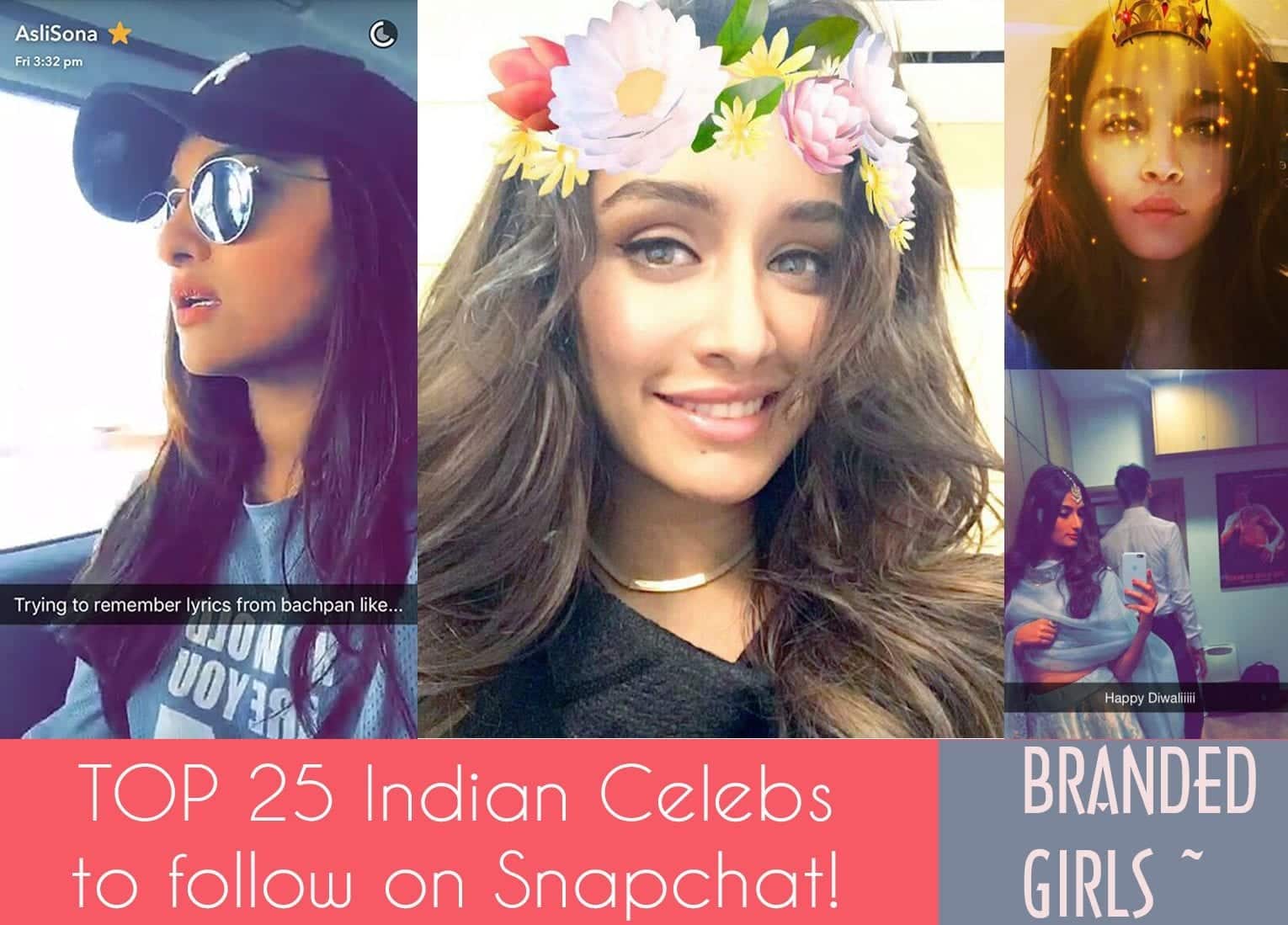 Varun Dhawan
The fun-loving actor loves to play with snapchat filters in whacky ways. His snapchat stories are sure to get you rolling on the floor. You can definitely learn some fun tricks from this young star!
Vj Jose
Lauren Gottlieb:
As she move her dance steps, people just forget blinking their eyes. Yes we are talking about Lauren Gottlieb! She has the username Snapchat of gott2blauren.
a dancer and actress born in America, made her bollywood debut in Prabhudeva's 3D dance flick Any Body Can Dance (ABCD), followed by movies like ABCD2, Welcome 2 Karachi and Ambarsariya. She has been a contestant of two dance reality shows: So You Think You Can Dance 3 and Jhalak Dikhla Jaa 6. Lauren has made guest appearances in various Indian television shows like Big Boss 7, Comedy Nights with Kapil, Jhalak Dikhla Jaa 7, Comedy Classes and Comedy Nights Live. She has also been a judge of Jhalak Dikhla Jaa Reloaded. Lauren Gottlieb's Snapchat Id is gott2blauren
Armaan Malik:
Armaan Malik has surely grab the attention of so many of the female fan following. You can follow him on Snapchat with the username of armaanlive.
Diljit Dosanjh made his bollywood debut in the movie Udta Punjab for which he won the Filmfare and IIFA Award for Best Male Debut. He is an actor, tv presenter and one of the recognized top singers in the music industry of Punjab. Some of his popular bollywood songs are Tung Tung Baje, Ikk Kuddi and Move Your Lakk, while some of his hit singles are Do You Know, Laembadgini & Patiala Peg. Diljit has been a brand ambassador of Coca-Cola for the region of Punjab and for the Star Sports Pro Kabaddi League. Diljit Dosanjh's Snapchat Id is thisisdosanjh.
Guru Randhawa, a popular Punjabi singer made his bollywood singing debut with the song "Suit-Suit" in the movie Hindi Medium. The song "Suit-Suit" was a popular Punjabi song previously and was later adapted in the movie Hindi Medium. Guru Randhawa's music videos like High Rated Gabru (250M+ Views), Lahore (111M+ Views), Suit (150M+ Views), Patola (77M+ Views), etc. are viral online as well as offline. He is a singer and song writer by profession. Guru Randhawa's Snapchat Id is guruofficial
Sonal Chauhan came to the limelight after making her bollywood debut in the movie Jannat, starring opposite Emraan Hashmi. She is a model, actress and singer by profession. She became the first Indian to be crowned the Miss World Tourism in the year 2005. She was also part of 3 not-so-popular hindi movies like Buddah Hoga Ter Baap, Pehla Sitara and 3G. Sonal has previously worked in the past with Himmesh Reshammiya for the album Aap Kaa Surroor. Sonal Chauhan's Snapchat Id is sonalchauhan5
Pooja Hedge has acted in various Telegu movies, but she won many fans after making her Bollywood debut starring opposite Hrithik Roshan in the movie Mohenjo Daro. She won Miss India Talented in the year 2009 and was the second runner up in the Miss Universe India competition in the year 2009. Pooja has been roped in for Race 3 to act opposite Salman Khan, Jacqueline Fernandez and Bobby Deol. Pooja Hegde's Snapchat Id is poojahegde
Urvashi Rautela is a model and an actress who made her bollywood debut in the movie Singh Saab The Great. She has made special appearances in popular bollywood songs like Daddy Mummy, Haseeno Ka Deewana, Love Dose, etc. Urvashi has won awards like Beauty of the year (2016), Most Viral Celeb of the Year (2016) and Youth Icon of The Year (2017). Urvashi Rautela's Snapchat Id is urvashirautela 
Sania Mirza- sania1586
Campion tennis player, Sania's snaps are mostly of family and friends. She recently shared snaps wearing traditional wear from her sister's wedding. Very pretty.
Anushka Sharma is a model, actress and film producer. She is now married to Virat Kohli, current captain of the Indian cricket team. Her recent wedding photographs and videos were viral on social media and were trending for weeks. Anushka Sharma began her bollywood career in the movie Rab Ne Bana Di Jodi. She received commercial success in movies like Rab Ne Bana Di Jodi, Jab Tak Hai Jaan, PK and Sultan. Anushka has won Filmfare award for Best Supporting Actress for the movie Jab Tak Hai Jaan. Anushka Sharma's Snapchat Id is anushkaofficial.
#25 – Nargis Fakhri
Nargis Fakhri, who probably uses Snapchat better than anyone we can think of and manages to nail every filter that comes up each day! Don't miss as she flaunts her stunning looks and makes the funniest snaps to follow.
Username: @nargilove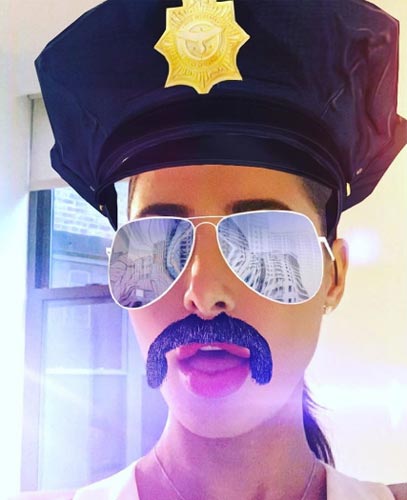 #24 – Parineeti Chopra
The gorgeous Parineeti Chopra surrounds her Snapchat with fun and casual moments of her life! From her shoots, from when she gets bored, and a cool series of makeup snaps! Don't miss out and follow her right away. RECOMMENDED: Bollywood Actresses Swag-15 Best Swag Looks of Bollywood Actresses
Username: @chopraparineeti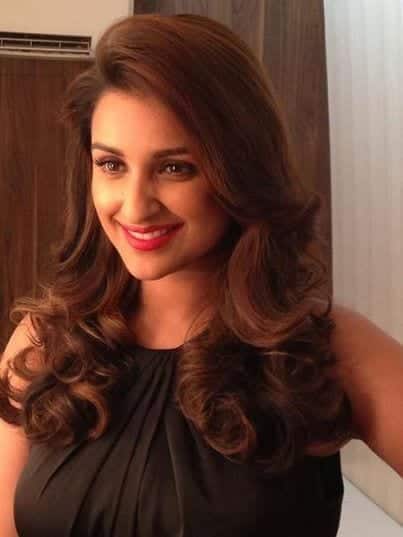 #23 – Sonakshi Sinha
You don't know Snapchat unless you have been following the ever glamorous and groundbreaking Sonakshi Sinha! She ensures that her snap stories are unique and always has her game strong. From killer makeup snap stories to her gal pals, her shoots, and giving her fans some serious life goals to chase, Sinha beats all in the fame game of celebrity following. RECOMMENDED: The Best and Cutest Bollywood Real Life Couples who Married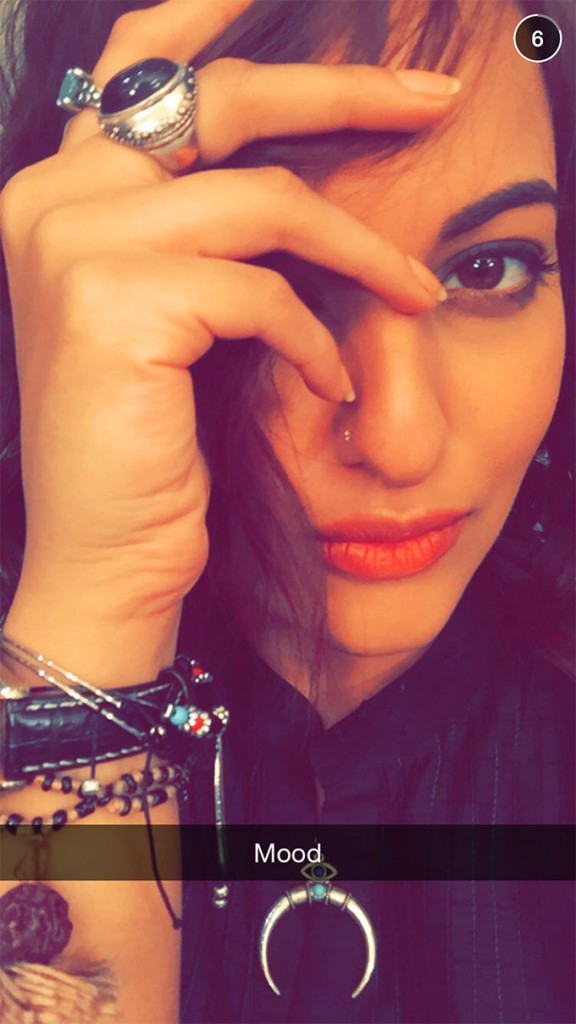 #22 – Sonam Kapoor
Sonam Kapoor does not back down when it comes to flaunting as a celebrity, in short, she's all for glamor and looks and makes sure that her fans know it too. Her snaps will be full fledged with her dolling up her face, hair or just a mundane life as a typical celebrity! Do check out these cutest Kriti Sanon Pics; 30 Cutest Looks of Kriti Sanon this Year
username: @Sonamakapoor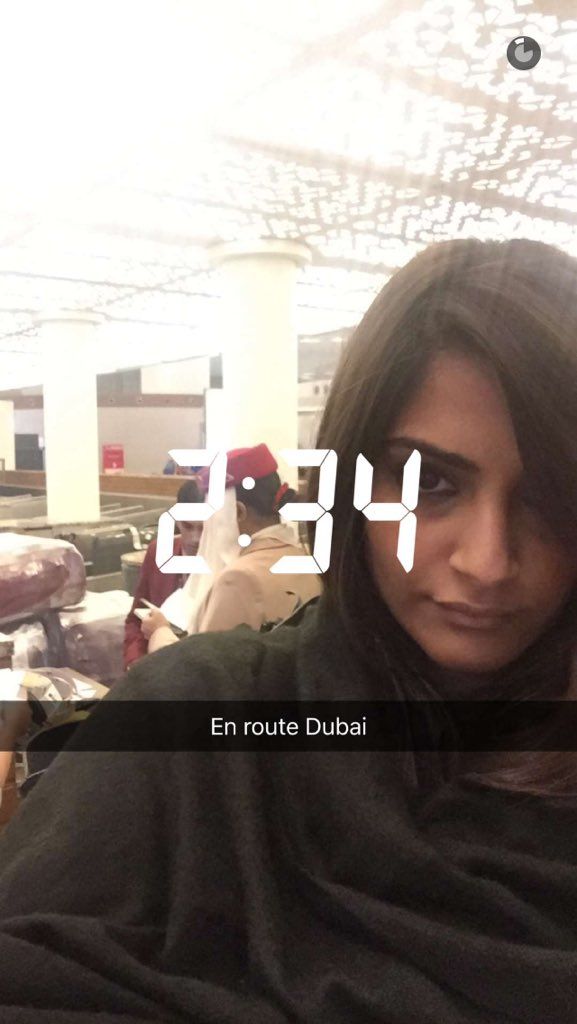 #21 – Jacqueline Fernandez
If you don't enough of the class of Fernandez on the screens, then Snapchat is a good place for a better look into her life and style. Most of her snaps revolve around playing around with filters and same as makeup snap stories like every other Bollywood celeb. Also, you will get some fabulous tips for hairdos like never before. Here are the best Jacqueline Fernandez Outfits-Top 20 Dressing Styles of Jacqueline This Year
This is where you will find her on Snapchat: username: @Jacqueen143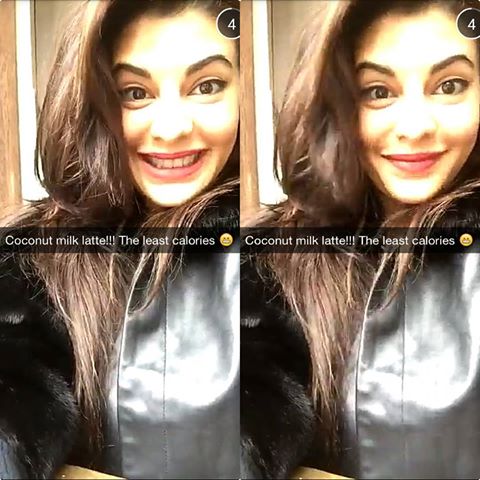 #20 – Aditi Rao Hydari
username: @aditiraohydari 
#19 – Ranbir Kapoor
Ranbir Kapoor is surely one heck of an actor and his snaps are filled with his joyous and interesting shoots, some snaps with his best mates, and his traveling stories. You will find them captivating if you're a fan! RECOMMENDED: Best and Cutest Bollywood Couples On-screen-31 Favourite Couples
username: @RANBIRKA6000R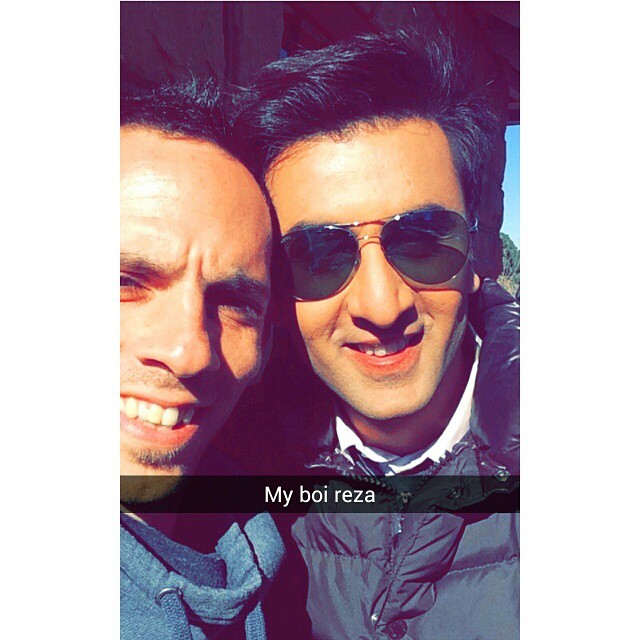 #18 – Gauahar Khan
The bold and beautiful, the funny and witty, and as popular as ever — Gauahar Khan, the winner of the Big Boss 7, rules Snap chat with her charming tactics and stories that attract her fans to bits. Her stories mostly include her raw and pretty moments, her friend circle and much more.
Username: @gauaharkhan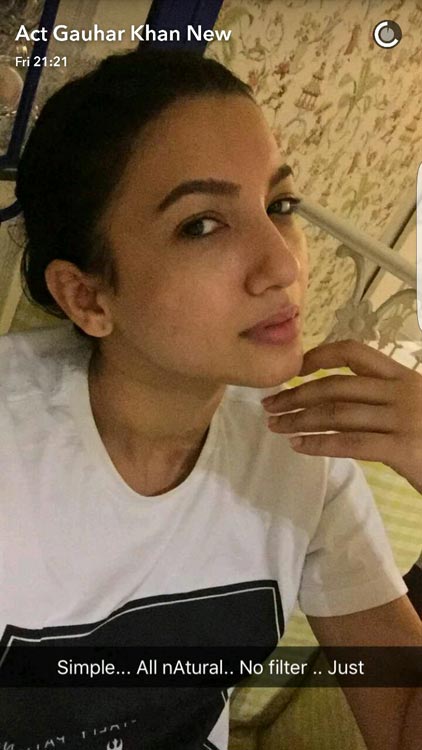 #17 – Mandana Karimi
Mandana Karimi has also been a star of the beloved Big Boss, if you missed out on that, catch up on the season 9 on the show. She is an Indian model and actress and flaunts her snap stories with her near angelic looks and cute daily moments! Find out more about the Big boss star at:
username: @mandanakarimi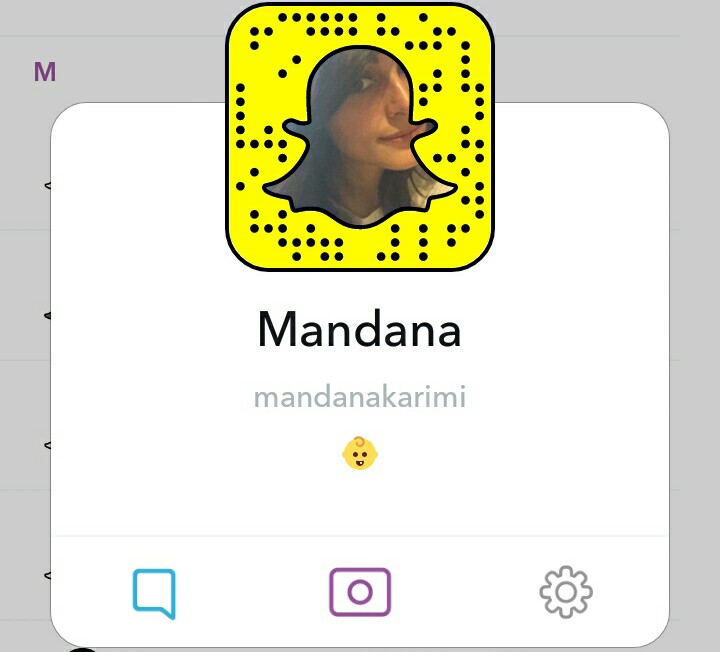 #16 – Mouni Roy
You probably must remember this Tv star who appeared in a lot of successful Indian dramas and made her debut in that. Well, Ms. Roy has been ruling the Snapchat goals too lately and have got her fans to have a good look at her profile. Her snaps usually revolve around cool and classy hairdos, makeup and her photo shoots which are the best. You can find her at:
username: @mouniroy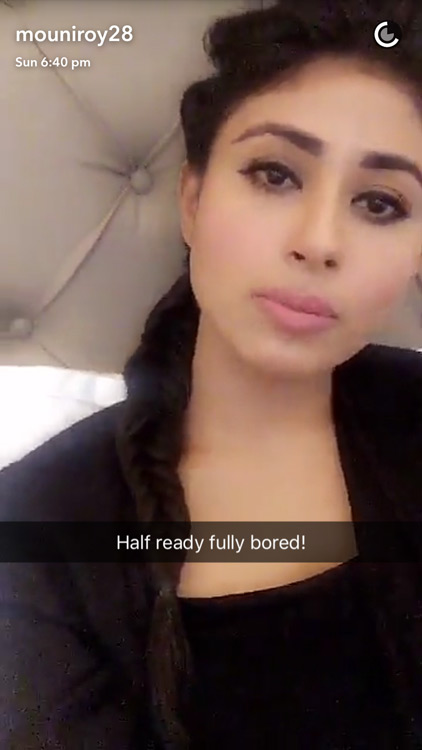 #15 – Evelyn Sharma
@evelyn_sharma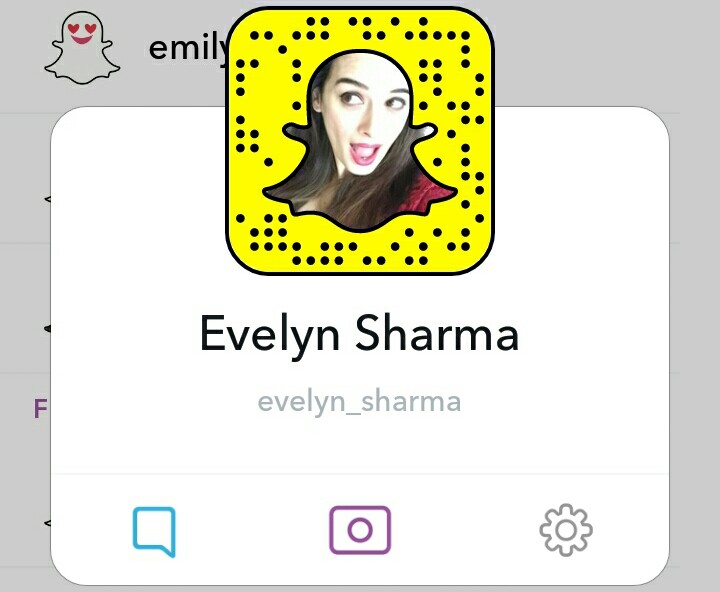 #14 – Athiya Shetty
The equally pretty and talented young Athiya Shetty, who recently made her debut in the groundbreaking Hero, also rule her moves on the Snapchat. The young actress, and daughter of Sunil Shetty who won our hearts with her strong role and character, also give her fans goosebumps and they can't help but follow her daily life stories.
Do check out Bollywood Celebrity Kids-15 Most Stylish Kids in India 2017
If you want to as well, this is where to find her:
username: @theathiyashetty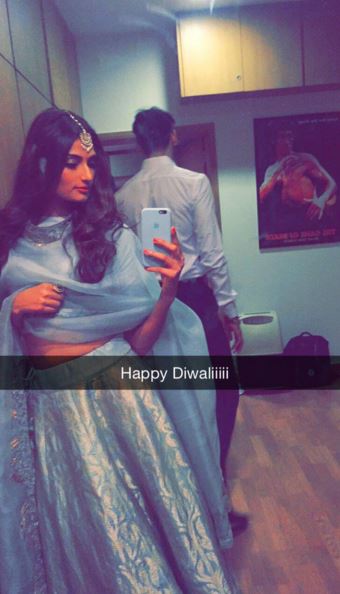 #13 – Alia Bhatt
Our ever favorite Bollywood girl and probably the best actress to date in the history of Bollywood has also got a knack for Snapchat filters and manages to bring out her cuteness there as well. If you find Alia Bhatt invincibly cute too, then this is where you will find her: Follow her now and keep up with her enthusiastic and adventurous life! Check out Alia Bhatt Hairstyles-12 Latest Alia Bhatt Hairstyling this Year
username: aliaa.bhatt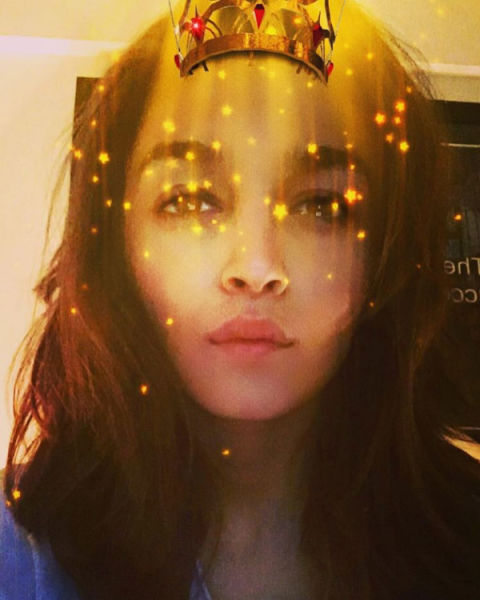 #12 – Rahul Khanna
@MrKhannaSnaps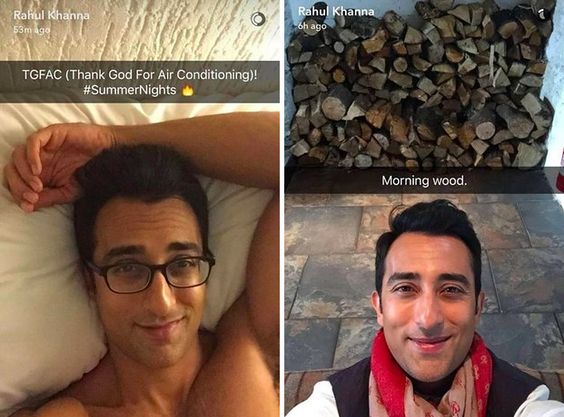 #11 – Vj Bani
username: @Ladyrocknrolla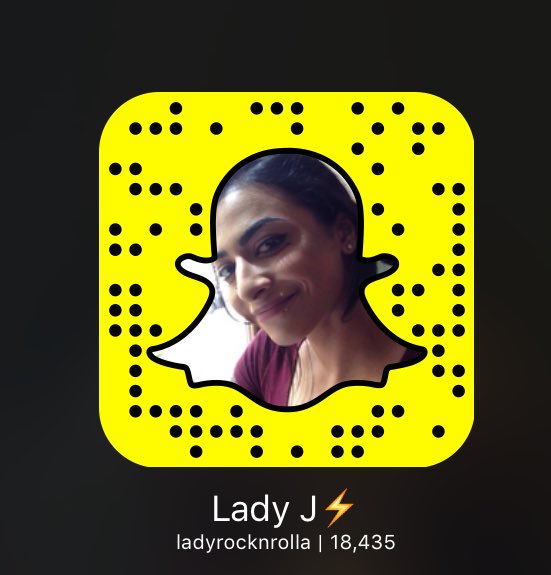 #10 – Sunny Leone
username: @imsunnyleone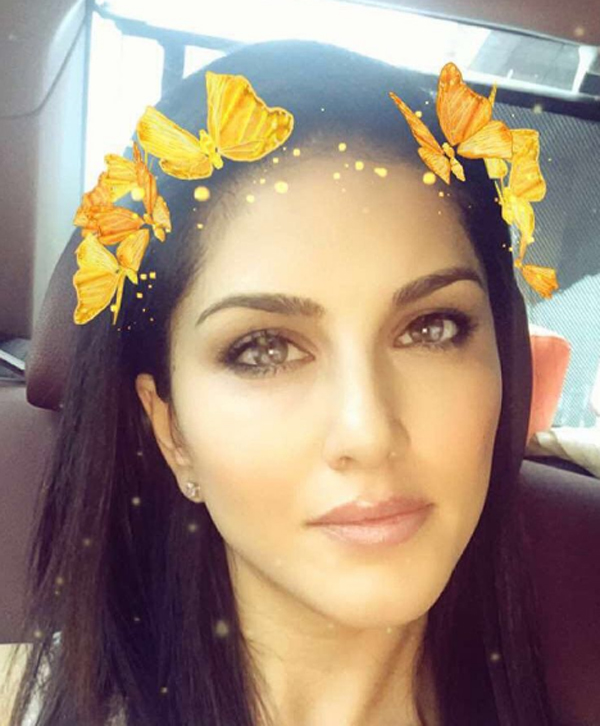 #9 – Varun Dhawan
The one who is much loved by his fans as any celebrity could be. Varun takes filters to next level and his snaps are usually about what most guys snap about; their squads, gatherings, food and of course the overrated dog filter that dominates all other filters and there is not a possibility that a Snapchat user never tried it! Here's to the fun-filled snaps of Varun and never missing out:
username: @vartron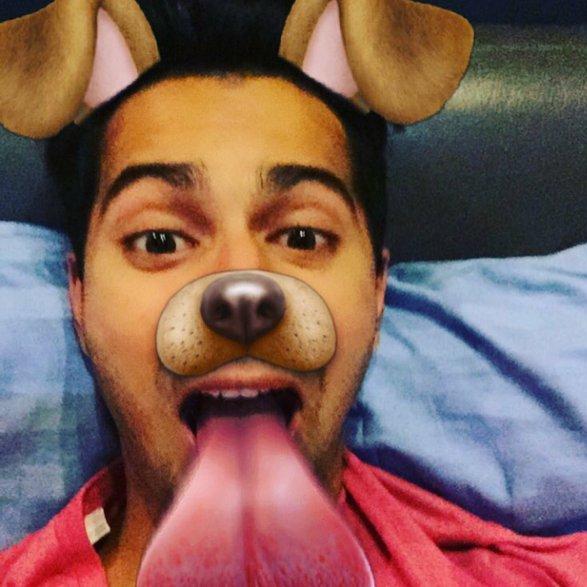 #8 – Shraddha Kapoor
username: @wanderlustmagic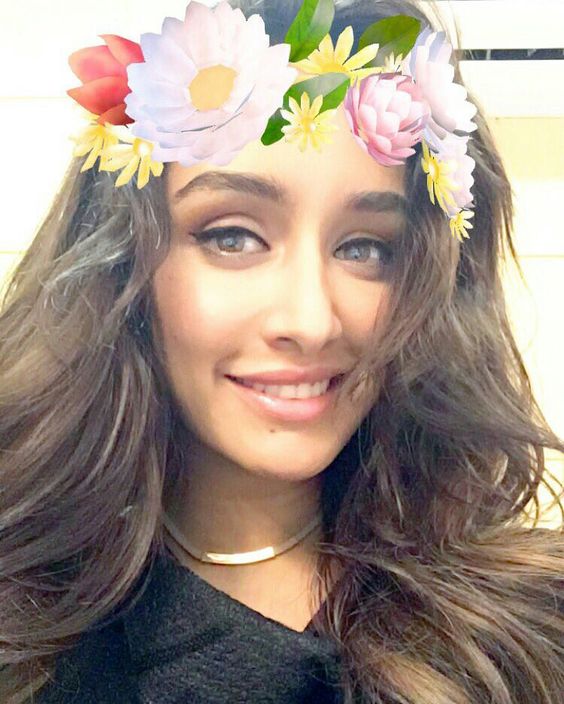 #7 – Neha Kakkar
username: @nehakakkarsnap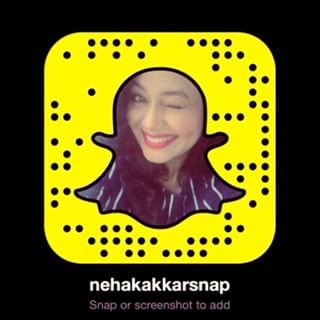 #6 – Ayesha Takia
Username: @ayeshatakiaazmi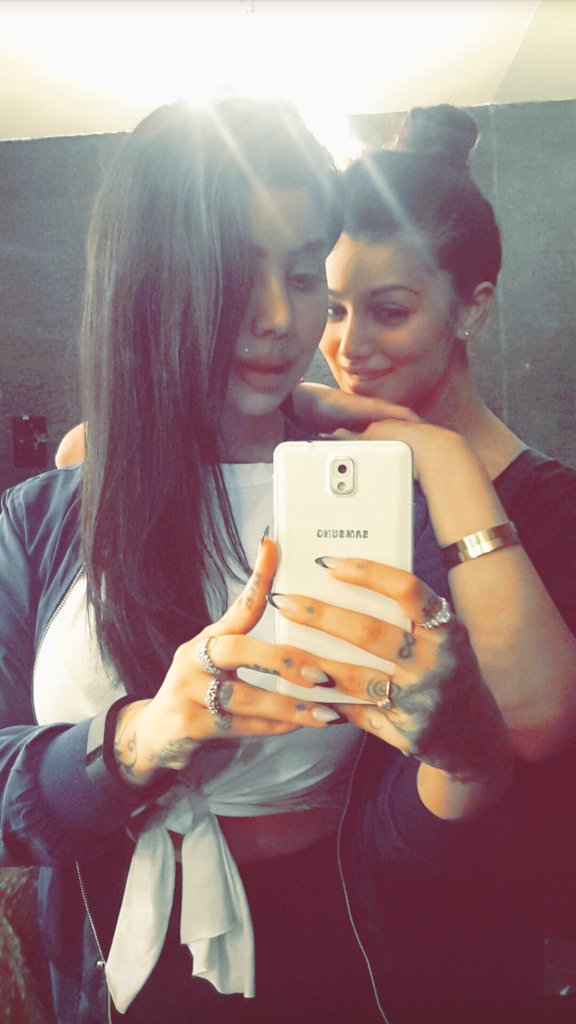 #5 – Ranvijay Singh
username: @rannvijaysingha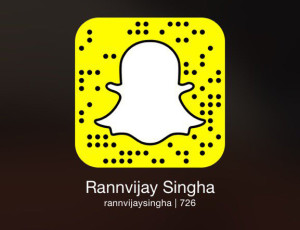 #4 – Raghu Ram
You have got to remember these two who appeared in your favorite teen reality show: Roadies and you just could not help but admire their class, sternness and equally friendly approach to the contestants. Follow them on the given username and get your old spirits all nostalgic.
username: @ramraghu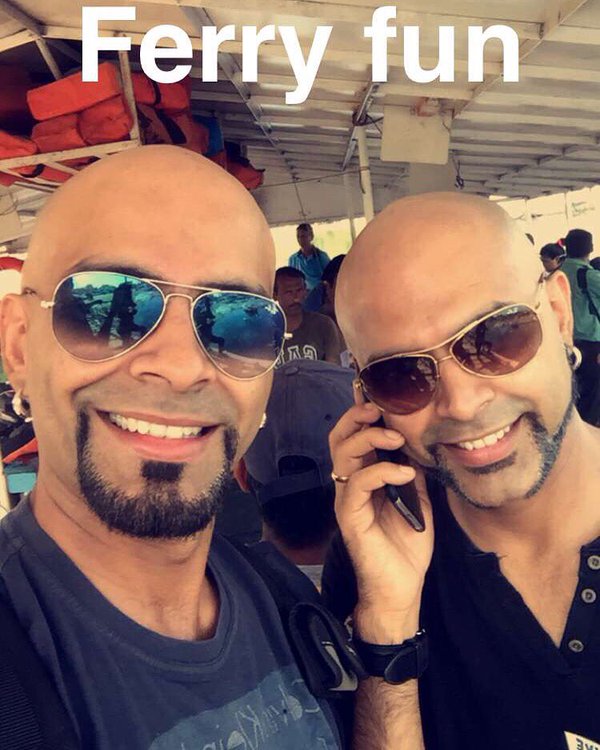 #3 – Amy Jackson
username: @iamamyjackson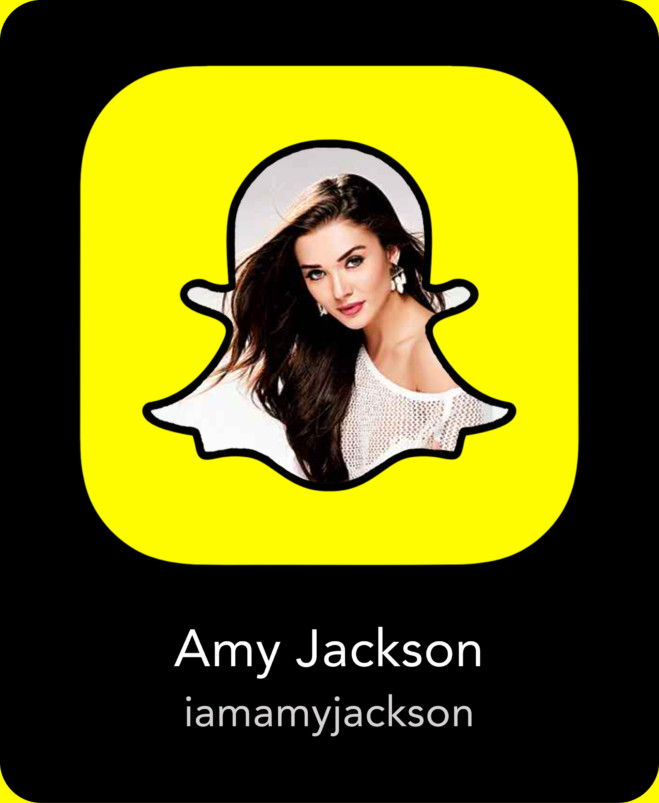 #2 – Neha Dhupia
username: @nehadhupia
#1 – Gautam Gulati
Follow the self-obsessed (for a good reason) Big Boss winner Gautam Gulati and keep us with his swaggy as ever daily life tactics.
username: @gautam_gg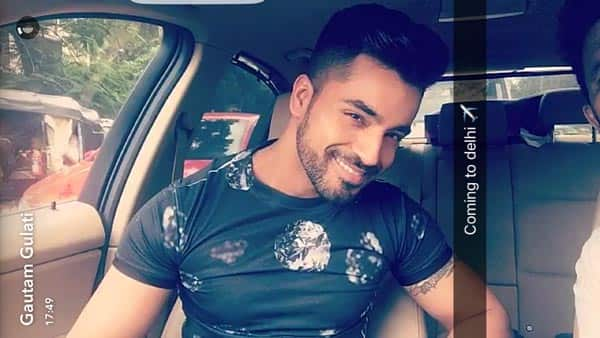 People , lately have been asking us a lot about what is the snap chat id of katrnia kaif ? well she has not made her snap chat profile yet but in an interview she has promised to come soon for her snap chat followers.