Most Popular Arabian Models. Among the numerous series of western models that we see across the gigantic banners, and on the screens, we can also see these potential Arabian models who are keeping up with the pace and are not behind. With their level of impressive modeling capability, they, too, have begun to gain momentum when it comes to making a name for themselves and getting more people to know them.
If you have not had the chance to get to know some of the extremely classy and sexy Arabic models across the world, then this list is here to change that. Classy and sensual stars from Lebanon, Syria, Kuwait, and many other countries, are some of the prettiest Arabian models in the world that viewers cannot get enough of. Get to know more about them below and how much they have done in the industry.
Who Are The Top Arab Models?
It is a known fact that models all over the world are some of the most beautiful women and good looking men of that region. They are strong and hardworking women who show the world how to be independent and confident. The models of the Arab world are no different in this regard. Have a look at the 15 best and sexiest Arabian female models who were unable to escape the notice of the media and made striking recognition with just a single glance.
How did we decide:
We ranked them according to their Instagram followers count.
12 – Dana Halabi
11 – Nora Attal
10 -Imaan Hammam
9 – Dominique Hourani
8 – Shanina Shaik
7 – Annabella Hilal
6 – Amina Kaddur
5 – Rola Saad
4 – Yamila Diaz
3 – Hind Al-Sahli
2 – Mona Abou Hamze
1 – Karima Adebibe
↓ 12 – Dana Halabi
Her Biography: At quite an early age, she moved to Tripoli, Lebanon, where she began to work on her modeling instincts and later pursued a career in that.
Her Achievements: The famous Dana Halabi is a 30-year old Arabian model from Lebanon. She is a classic singer and model born in Kuwait. She is one of the rare persons in media who walked alongside by the side with modeling and singing and kept quite a grip in both the areas. She is also best known for her work in Yanoosak (2010).
Instagram: danahalabiworld
You won't regret having a good look at Most Handsome Arab Men in the World
↓ 11 – Nora Attal
Her Biography: Nora Maria Attal is a Moroccan-British fashion model as she is of Moroccan descent but was born and raised in England. Photographer Jamie Hawkesworth discovered Attal at her school, who was casting for a JW Anderson ad.
Her Achievements: She has been on the cover of the September issue of British Vogue, Vogue Arabia, and Vogue. She has modeled for major brands like Prada and Dior etc. Attal has starred in a fashion film for JW Anderson. In addition to being one of the most sought after models season after season, the Moroccan-British beauty is one of the first Arab models to land covers and campaigns with prestigious labels and publications such as Chanel and British Vogue. She recently made headlines when she stood up against misidentification that many people of color face in the fashion industry.
Instagram: noraattal
↓ 10 – Imaan Hammam

Her Biography: Imaan Hammam was born in Amsterdam, The Netherlands to an Egyptian father and a Moroccan mother. Her nationality is Dutch. Her ethnicity is of Moroccan and Egyptian descent. She has a sister, Aicha Hammam. She is a Muslim. In addition to her ethnicity, she also considers herself "Afro-Arabic" or both African, and Middle Eastern
Her Achievements: As of 2020, she has appeared on the cover of the American edition of Vogue four times. Hammam was first discovered in Amsterdam's Central Station by an agent from CODE Management in 2010. In 2013, her agency sent her to Paris with VIVA Model Management, and she was given the special honor to open the Givenchy show as an exclusive. Shortly after, she appeared in consecutive issues of American, Italian, and French Vogue. Anna Wintour is a supporter of Hammam and mentioned the model in her editor's letter the first time she appeared in the magazine.
Instagram: imaanhammam
↓ 9 – Dominique Hourani

Her Biography: In 2007, Hourani married her second husband, an Iranian-Dutch businessman named Alireza Almass Nokiani. Together they have a daughter, Delara Sue Almassi (born in 2009). The couple has been officially separated since 2012. She currently lives in the UAE.
Her Achievements: Dominique Hourani is one major figure from Lebanon, who has got her grip on so many profound areas, such as recording artist, a stunner of a model, and a no ordinary actress. She has released some recognized and classic albums of her time that remained at the top of sales during their release. In about 2010, she made her first film debut in a romantic-comedy movie that further enhanced her popularity and made her known all across Egypt as well as the overall Arab world.
Instagram: dominiquehourani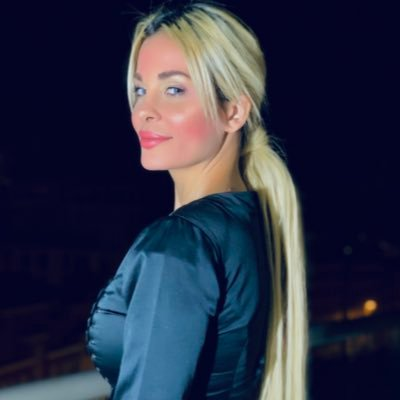 ↓ 8 – Shanina Shaik
Her Biography: Shanina Shaik is an Australian model of Pakistani and Lithuanian ancestry. She was born on 11 February 1991.  She started modeling when she was eight years old for Myer and appearing in a TV commercial for Hyundai. Still, She stopped when she started high school and got accepted into an accelerated program, graduating a year before her classmates.
Her Achievements:  At the age of fifteen, encouraged by others, she entered the Girlfriend Model Competition. While agents were interested in her, she was too young to move to Sydney, so she went on to participate in the Australian reality show Make Me A Supermodel, finishing as the runner-up. In her debut season during the Autumn/Winter 2009 season, Shaik walked over eight shows in New York City. She opened Yeohlee and walked for other designers such as Shipley & Halmos, Abaete, Mara Hoffman, Lorick, Project Runway, Trovata, and Richie Rich.
Instagram: shaninamshaik
↓ 7 – Annabella Hilal
About Her: One of the most attractive Arab models who have made it to the list, and we cannot sum up all of her great tactics up in just one post. Hilal has been both of a model and a TV presenter. Despite being a model and a TV reporter, Hilal seemed to have her first endeavors toward law studies and pursuing a career in that. But the passage of time and further experience took her to be where she is today. She happens to be fluent in both English and French. She is of Lebanese descent.
Her Achievements: The world of television offered to her several opportunities where she worked as an anchor and TV presenter at LBC in two significant programs, "Mission Fashion" and "Helwe w Murra." Annabella believes in the quote that says: "After each storm, the sun will smile," therefore she considers that her ultimate success in the world of TV and media was after being selected to join MBC team and to present the leading live music talents show "Arab Idol" Arab Idol, alongside Ahmed Fahmi.
Instagram: annabellahilal
↓ 6 – Amina Kaddur
Her Biography: The phenomenal Amina Kaddur is a well-known figure from Algeria, who was born in 1988 and made her place as one of the best professional models to date in the Arab fashion industry. She started her modeling career when she was only 16.
Her Achievements: Amina has been on magazine covers all over the world like Vogue in Europe, So En in Japan, and many others. Kadour appeared on the cover of Vogue magazine in 2008. She was on the list of the sexiest Arab women for 2010.
Instagram: gracemodelsmoscow
↓ 5 – Rola Saad
About Her: Ms. Rola Saad came into the picture in about mid-2000s is mostly known because of her commitment and collaboration to the known Lebanese singer Sabah. She began modeling at a young age, by appearing in small advertisements and later appeared in a music video, which increased her followers.
Her Achievements: She is also the owner of a fashion brand R with Love that she initiated with her sister. Rola Saad was born in Beirut, Lebanon, to a Christian Maronite family and became an orphan as a child. She entered show business first as a model, appearing in fashion ads, most notably for "Habibi" and "Dallou'a" perfumes, as well as landing roles in 2 music videos by Saber Rebaï.
Instagram: rolasaadsinger
↓ 4 – Yamila Diaz
Her Biography: Yamila Díaz-Rahi, also Yamila Diaz, is an Argentine model.  Currently, 44 years of age, Yamila Diaz-Rahi is still stunning beyond belief and a model that can take the world by a storm. A combination of Lebanese and Spanish descent, she was discovered in 1996 in Uruguay while taking a holiday and has since worked around the world.
Her Achievements: She has appeared in the Sports Illustrated Swimsuit Issue a total of 11 times, and made the cover of the magazine first in 2002 and again in 2006. She also featured in the 50th anniversary SI edition in 2014 titled "The Legends". She has studied  Economics in Buenos Aires. Diaz-Rahi has also appeared on the cover of numerous magazines such as GQ, Glamour, Elle, Marie Claire, Harper's Bazaar. She has appeared in Victoria's Secret catalog, and in advertisements for Bebe, etc.
Instagram: yamiladrahi
↓ 3 – Hind Al-Sahli
Her Biography: During an interview, she recalled how her family was supportive of her career, as well as never being subjected to any discrimination for being a Muslim. But when people asked her what she wanted to be when she grew up, she never flickered from one extreme to another, as is true for most children who want to be a doctor one day and an astronaut the next. She said in an interview that she always wanted to be a model.
Her Achievements: Al-Sahli's modeling dream came true when she was picked up by an agency in Morocco in 2008, then moved to New York after signing a contract with DNA agency. Even though Morocco fundamentally lacks a modeling industry, Hind didn't find it hard to fit into a mold that wasn't built for her. At 15, she started watching Fashion TV and developed a portfolio of portraits taken by her friends around Casablanca.
Instagram: hindsahli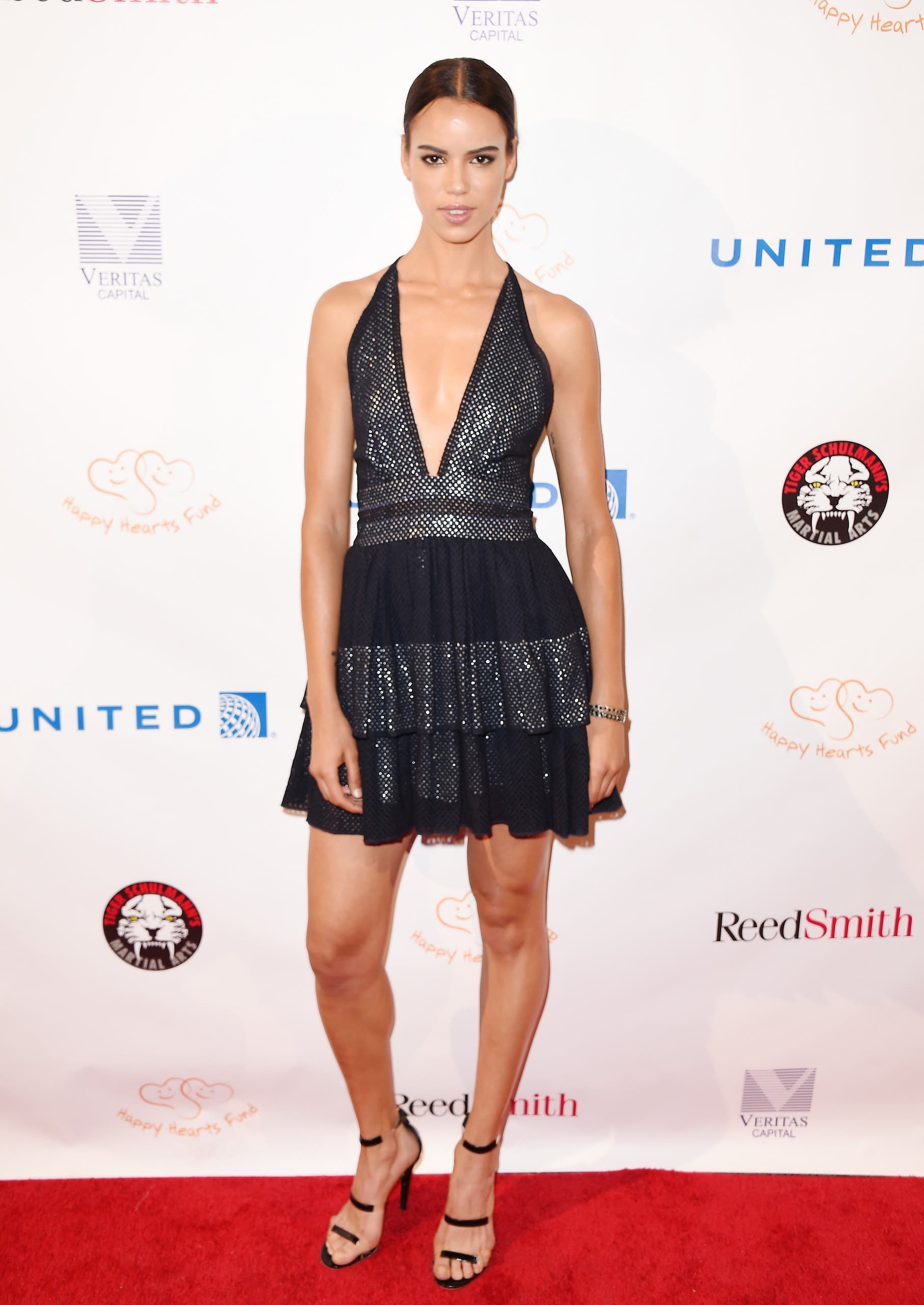 ↓ 2 – Mona Abou Hamze
Her Biography: Mona Abou Hamze is a Lebanese TV personality and presenter, born in Barouk into a Lebanese Druze family. Abou Hamze obtained a degree in Political Sciences from the American University of Beirut. he is married to Bahij Abou Hamze, with whom she has two sons and one daughter.
Her Achievements: She is best known for her role in hosting the Lebanese show Talk of the Town on MTV, a position she has held since April 2009. On Talk of the Town, Abou Hamze frequently hosts well-known figures, with over 2000 guests to date, from different backgrounds and cultures. Hamze's other engagements include being the brand ambassador of Persil, a Henkel product, since 2010. She was the recipient of the Murex d'Or award in 2009 for her show Talk of the Town.
Instagram: monaabouhamzeofficial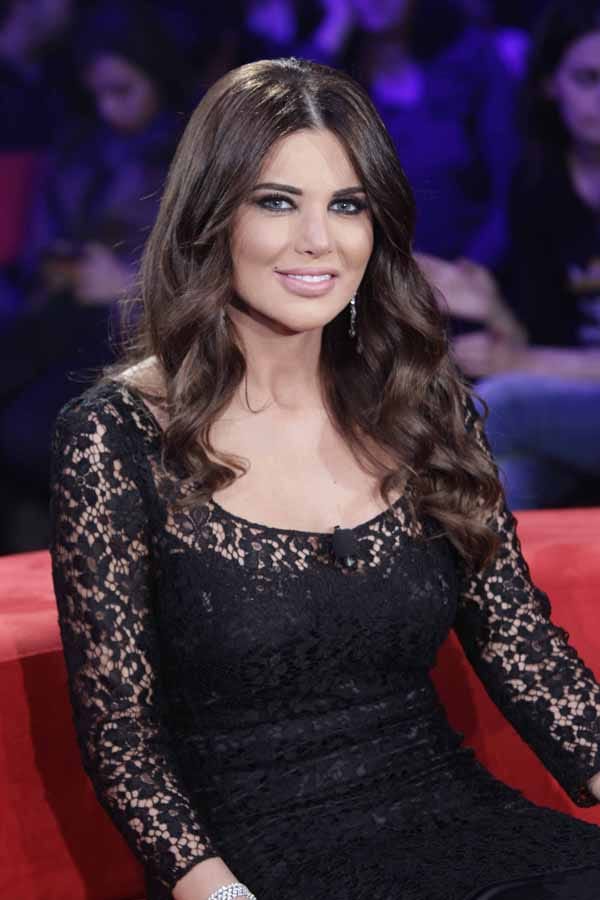 ↓ 1 – Karima Adebibe
Her Biography: Born to a Moroccan father and an Irish mother, the 31-year-old grown and nurtured in Tangier, Morocco, before her family moved to settle in London. She began her modeling career for top cosmetic brands.
Her Achievements: Formerly a secretary, she was selected on 14 February 2006 (both her birthday and that of Lara Croft) to be the seventh model for Lara Croft in the popular video game series Tomb Raider. The role involved promoting the game series "in-character" on television and radio, so Adebibe underwent training in Lara Croft's trademark skills, from martial arts to elocution. She retired from the role of Lara Croft in 2008. She had previously had a small role as a sacrificial maiden in the 2004 film Alien vs. Predator. She appeared in the film Frontier Blues in 2009.
Instagram: karimamcadams