Top Arabian Models. Among the numerous series of western models, we see across the gigantic banners and on the screens, these potential Arabian models are also keeping up with the pace and are not behind either.
With their level of impressive modelling capability, they too have begun to gain momentum when it comes to making a recognition and getting more people to know them. You should also have a look at these Top 10 Arab Countries with Most Beautiful Women.
If you have not had the chance to get to know some of the extremely classy and sexy Arabian models across the world, then this list is here to change that. Classy and sensual stars from Lebanon, Syria, Kuwait and many other countries, are some of the prettiest Arabian models in the world that viewers cannot get enough of. Get to know more about them below and how much have they done in the industry.
Beautiful Models of the Arab World
Have a look at 15 best and sexiest Arabian female models who were unable to escape the notice of the media and made striking recognition with just a single glance, and same goes for you. Check out below.
#15 – Dana Halabi
The famous Dana Halabi is a 30-year old Arabian model from Lebanon. She is a classic singer and model born in Kuwait. At quite an early age, she moved to Tripoli, Lebanon, where she began to work on her modeling instincts and later pursued a career in that. She is one of the rare persons in media who walked along side by side with modelling and singing and kept quite a grip in both the areas. She is also best known for her work in Yanoosak (2010). RECOMMENDED: 10 Most Handsome Arab Men in the World; Hottest Arab Guys
#14 – Nicole Saba
The gorgeously tanned model figure and owner of the Lebanese pop group "4 Cats" – Nicole Saba is a classy actress and model from Lebanon who has been working in the industry since 1998. She had much more recognized and attractive roles in many Egyptian-made films. She initially began with solo-singing and then continued to work on her acting endeavors which turned out well, although, she had been an award winner for the best singer by an Arabic magazine Sayidaty.
#13 – Imane Al Bani
The sassy and sensual Imane Al Bani is a classic Morrocan actress and model, who has been talented enough to have won Miss Morocco in late 2006. Along with the catchy charm that she carries with herself on the ramp, she has managed to get good business down with her popularity, with her dynamic Instagram account that is loaded with her best and most gorgeous moments! To follow her, here's her Instagram account
#12 – Myriam Benzerga
Myriam Benzerga is a beautiful, artistic and talented model from Algeria who has been at the top of her league when it came to modeling and getting yourself recognized in the showbiz. In the popular culture of the Arab Top Model where numerous models step in to make their names and get into the business, Benzerga happened to be the first runner-up and she was only about 20-years of age. With her caliber and charm, she received about 40% of votes but was still motivated by doing more.
To know more about her, follow her on instagram here.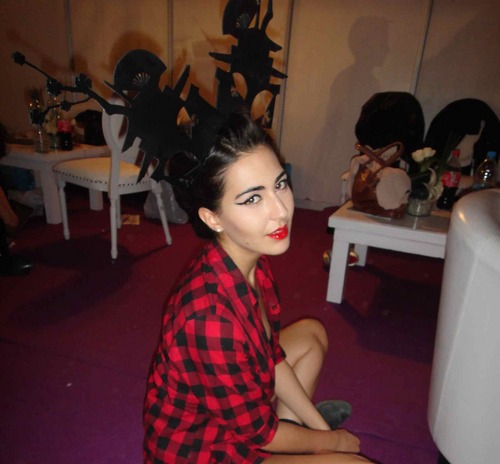 #11 – Haifa Wehbe

If you don't know Haifa Wehbe, there is a chance you know very less of the Arab music industry and culture, and Wehbe is one of the most notable names when we talk about Arab music and the singers which make it for what it is today. She has released about 5 studio albums up till now, which clearly tells us about just how far she can go with that stigma. But this isn't all, she has also acquired her position in the 50 most beautiful people list published in the People's magazine.
#10 – Dominique Hourani

Dominique Hourani is one epic figure from Lebanon, who has got her grip on so many profound areas, such as recording artist, a stunner of a model and a no ordinary actress. She has released some recognized and classic albums of her time that which remained at the top of sales during their release. In about 2010, she made her first film debut in a romantic-comedy movie that further enhanced her popularity and made her known all across Egypt as well as the overall Arab world. Check out these Top 10 Most Expensive Arab Weddings of All The Time
#9 – Rania Sabeh
#8 – Afef Jnifen
As charming and as bold as her smile is, her personality is, even more, to look up to. She is a classy fashion model, a TV presenter, and reporter, and also a charming actress. She is of the Italian ethnicity, being born in Tunisia and all the good looks and temperament of Italians can be found in her as well. Her entering the modelling and show industry was a matter of chance as she was only spotted by a photographer while walking on the beach and that changed it all.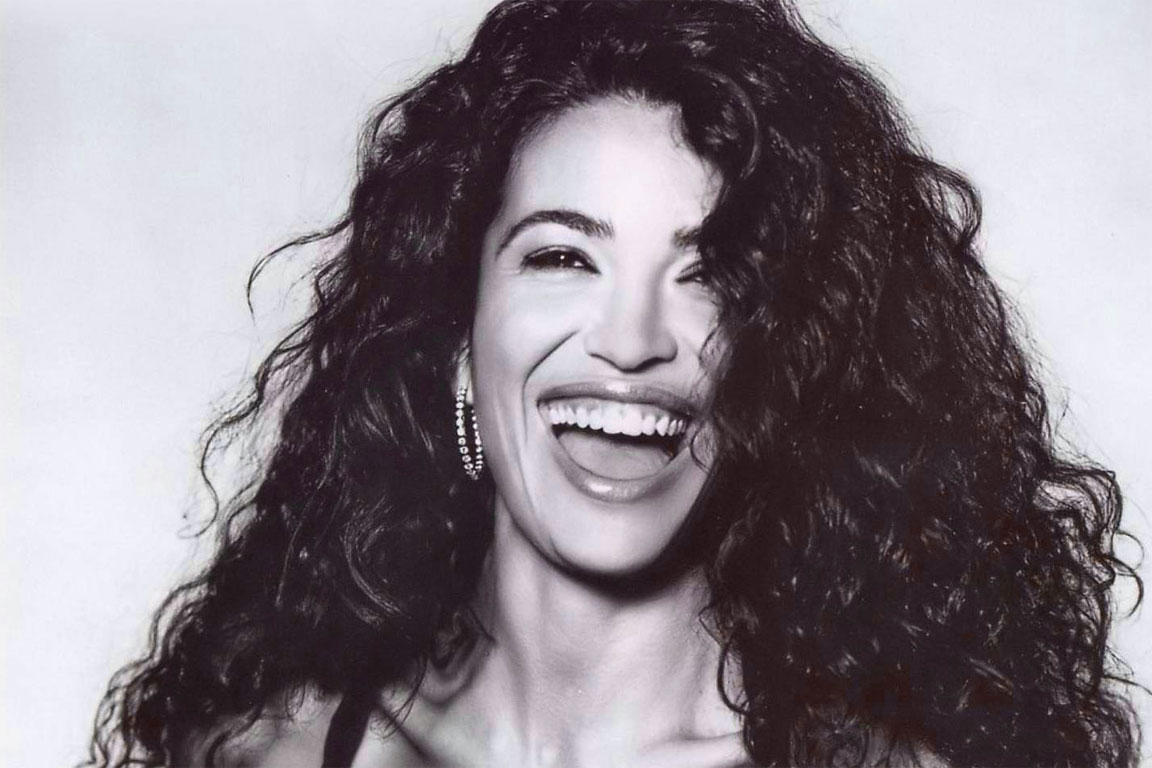 #7 – Anabella Hilal
One of the most attractive Arab models who have made it to the list and we cannot sum up all of her great tactics up in just one post. Hilal has been both of a model and a TV presenter. Despite being a model and a TV reporter, Hilal seemed to have her initial endeavors toward law studies and pursuing a career in that. But the passage of time and further experience took her to being where she is today. She happens to be fluent in both English and French. RECOMMENDED: Most Pretty Women in World-20 Most Beautiful Women 2019
#6 – Amina Kaddur
The phenomenal Amina Kaddur is a classic figure from Algeria who was born in 1988 and made her place as one of the best professional models to date in the Arab fashion industry.
#5 – Rola Saad
Ms. Sadd came into the picture in about mid-2000s is mostly known because of her commitment and collaboration to the known Lebanese singer Sabah. She began modeling at a young age, by appearing in small advertisements and later appeared in a music video, which increased her followers. She is also the owner of a fashion brand R with Love that she initiated with her sister.
#4 – Yamila Diaz
#3 – Sandy
#2 – Mona Abou Hamze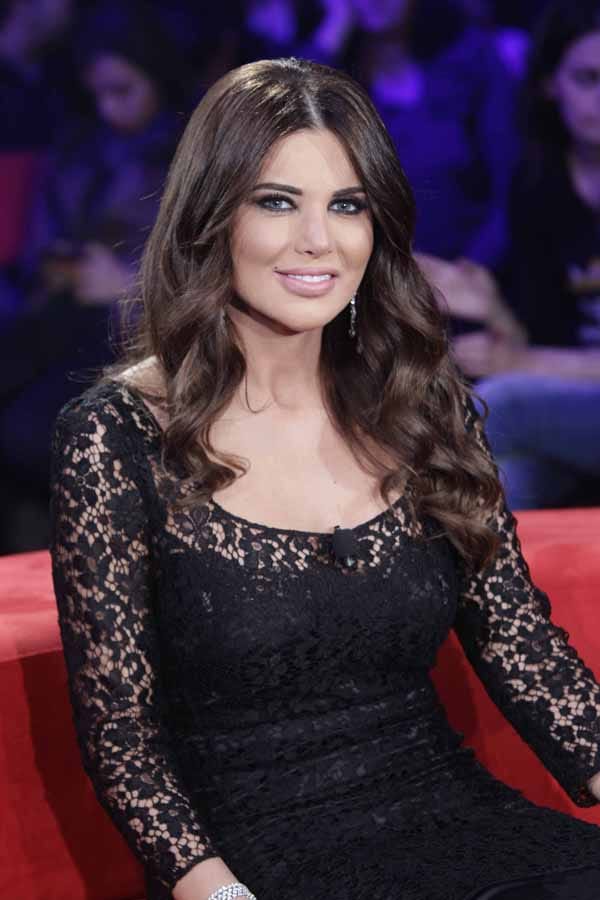 #1 – Nadine Aghnatios