Modern ways of styling hijab with palazzo pants. Palazzo pants are the most stylish fashion wear for girls. Not just that they are fashionable but they are comfortable too. These kind of pants were wore in the 70's but now it has got again popular amongst the girls. Palazzo pants can be found in various prints, designs and colours. You can see such pants combined with loose shirts and fancy tops. These pants are basically the wide pants.
How to Wear Hijab with Palazzo pants
Recently girls with hijab have been spotted wearing palazzo pants. The palazzo fashion with hijab has been trending now a days. There are many ways how palazzo pants can be styled modestly. Below are 20 ways to wear palazzo pants modestly with hijab. Have a look at the images to get ideas.
1- Polka Dots and White Palazzo Pants
Palazzo pants can be styled with tops such as the one below. Polka dots is the most trending fashion. The printed hijab on the top makes it look more modest.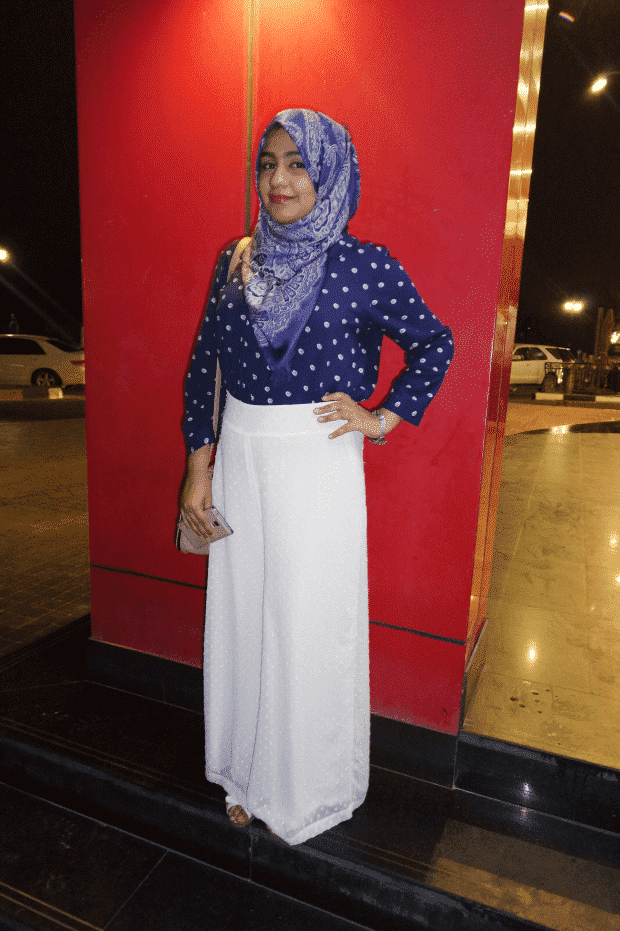 via
2- White Formal Shirt with Maroon Pants
To make a statement, you can style a white shirt with bold colour pants. Maroon scarf and matching pants can enhance the look.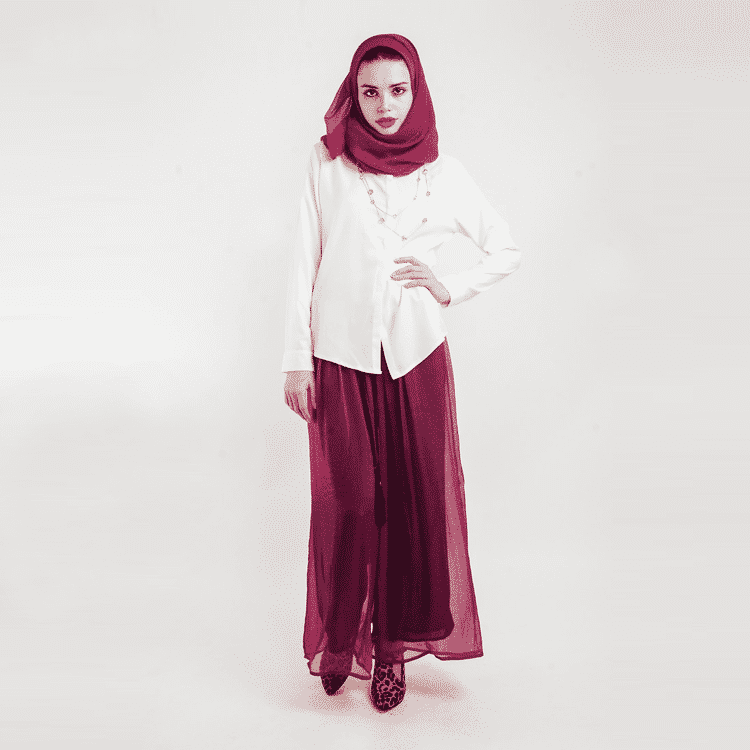 via
3- Printed Hijab, Loose Shirt with Matching Palazzo Pants
If your outfit is simple then keep your scarf very stylish. This will balance the look as shown in the picture. Do have a look at these [highlight]modest hijab with jeans outfits for this season[/highlight].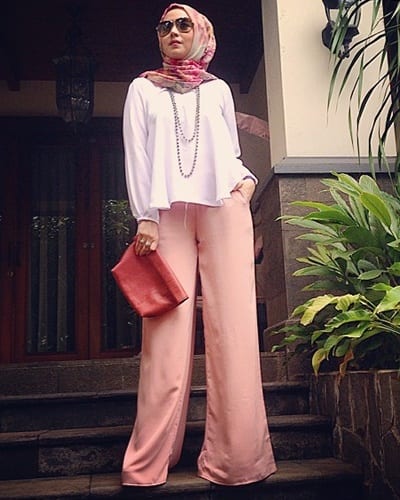 via
4- Floral Long Shirt with Simple Palazzo Pants
Floral prints are the top favourite this season. It can be worn with simple pants. This outfit is best to wear at daytime.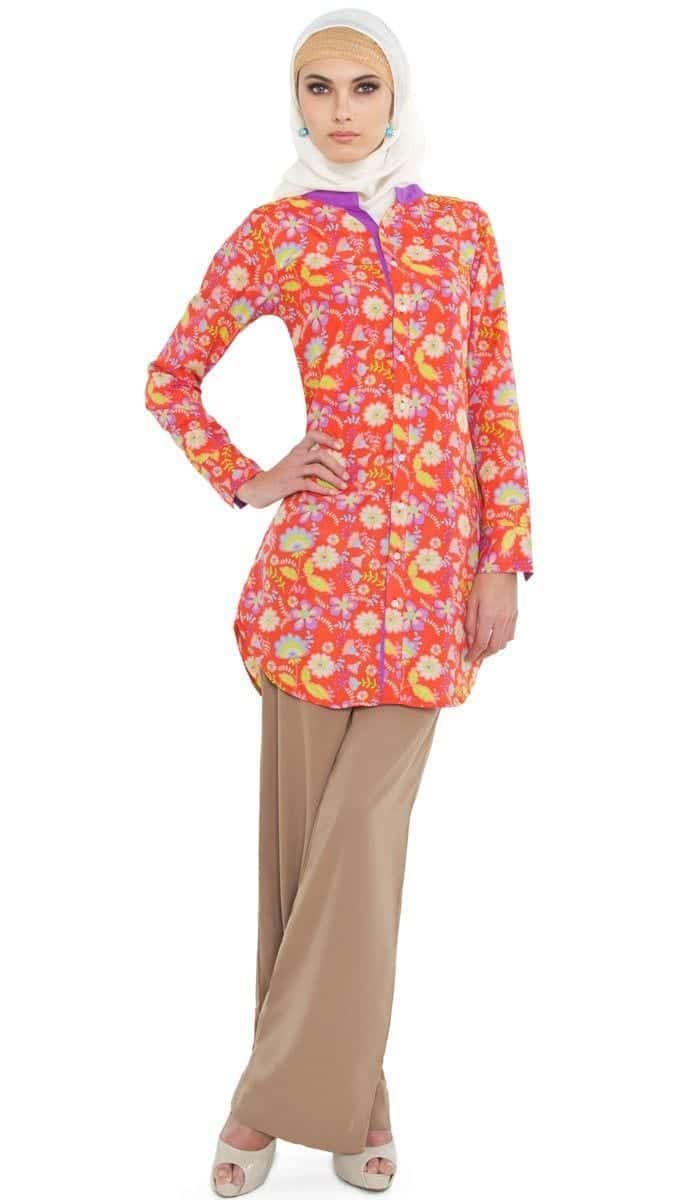 via
5- Modest Hijab Fashion with Printed Palazzo Pants
A very modest outfit for an evening hangout.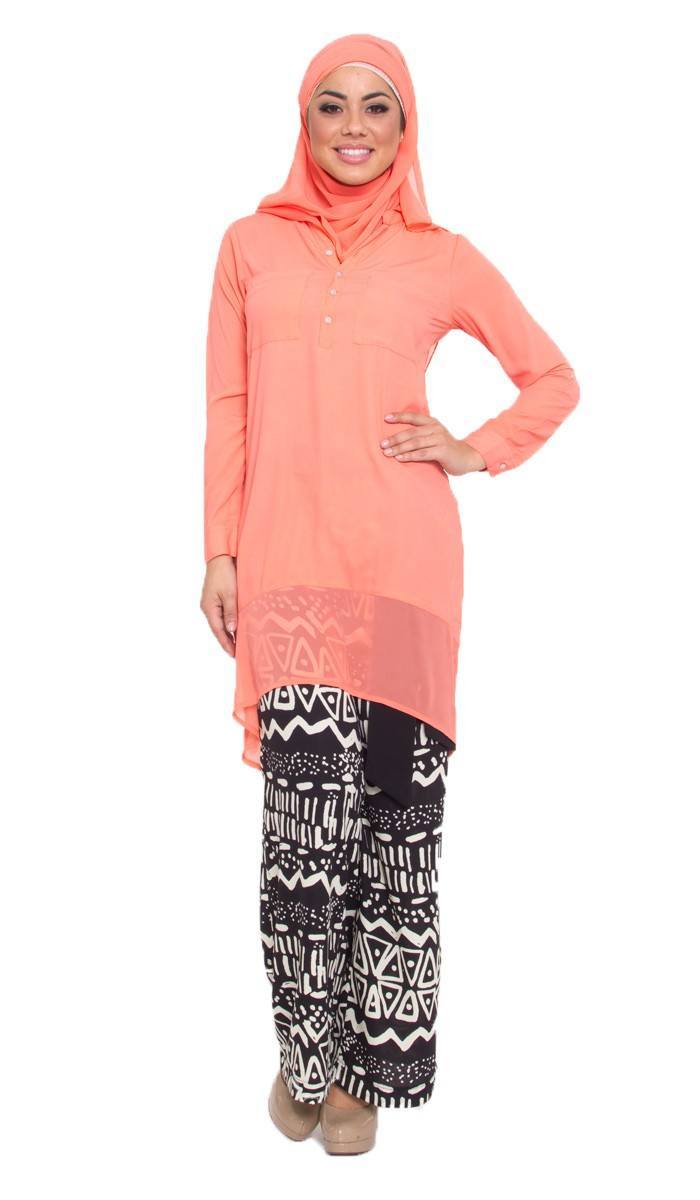 via