African Dress Styles for Kids. What you did not know, also made it to the top fashion trends of the year; and that includes these unique and fantastic African dress styles, particularly for kids.
As frocks and dresses are such a valuable asset to the African fashion and culture, you have to know some of the top dress styles for kids in African and what makes them admire their fashion trends so much. One of the most trending outfit styles this year is going to be the ankara so do check out Ankara Styles for Babies-19 Adorable Ankara Dresses For Kids 2019
So, here go top 19 African dress styles for kids and infants that look absolutely ravishing on them and we could not help but appreciate them and introduce these styles and their ideas to all. So, have a good look and happy dressing!
Best Clothing Ideas for African Children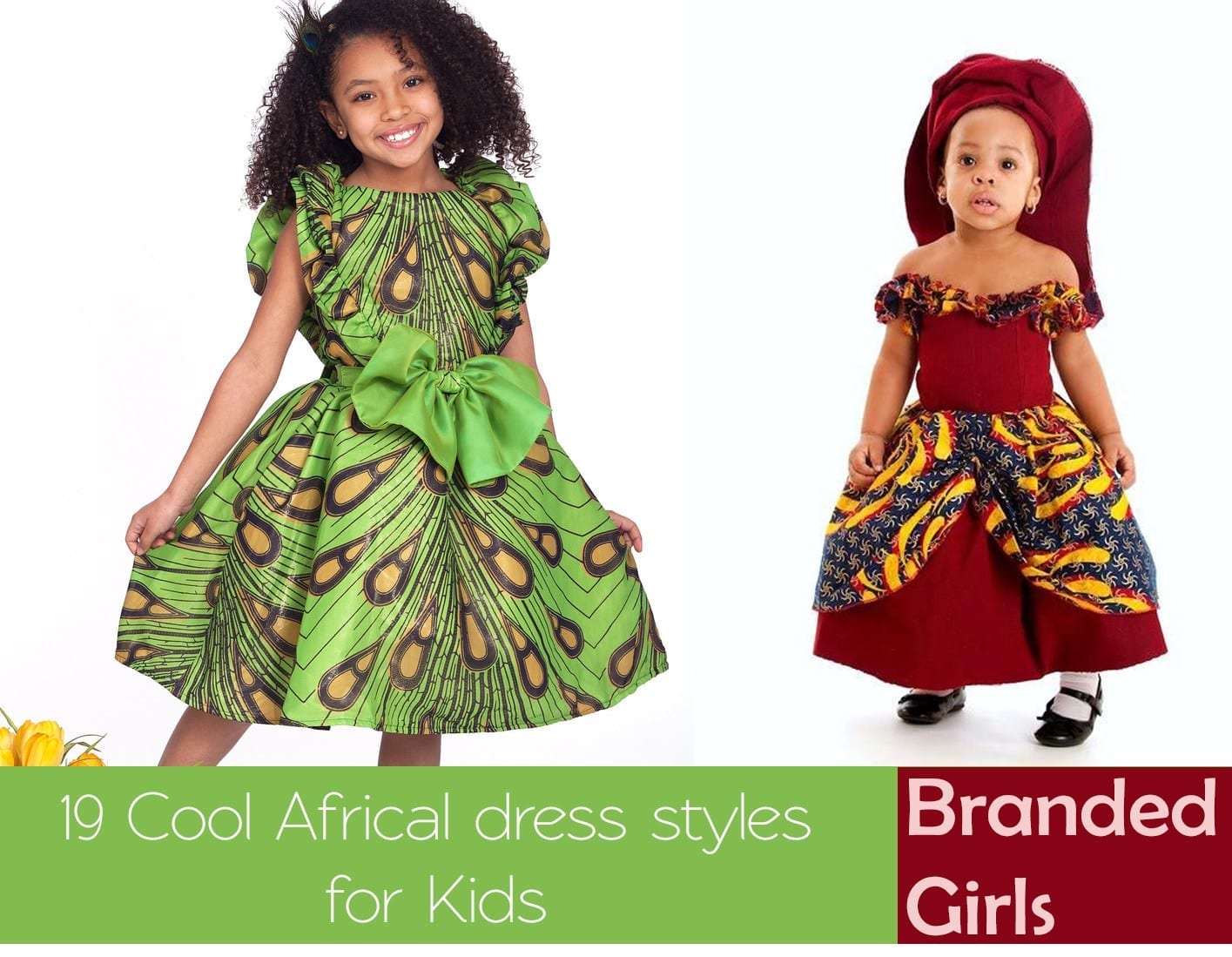 #19 – African Street Style for Kids
What might have skipped your notice is this classic design of street style very popular among the African kids and they sure knew how to nail it, by wearing them with radical, lace boots and leggings and carrying it with swag.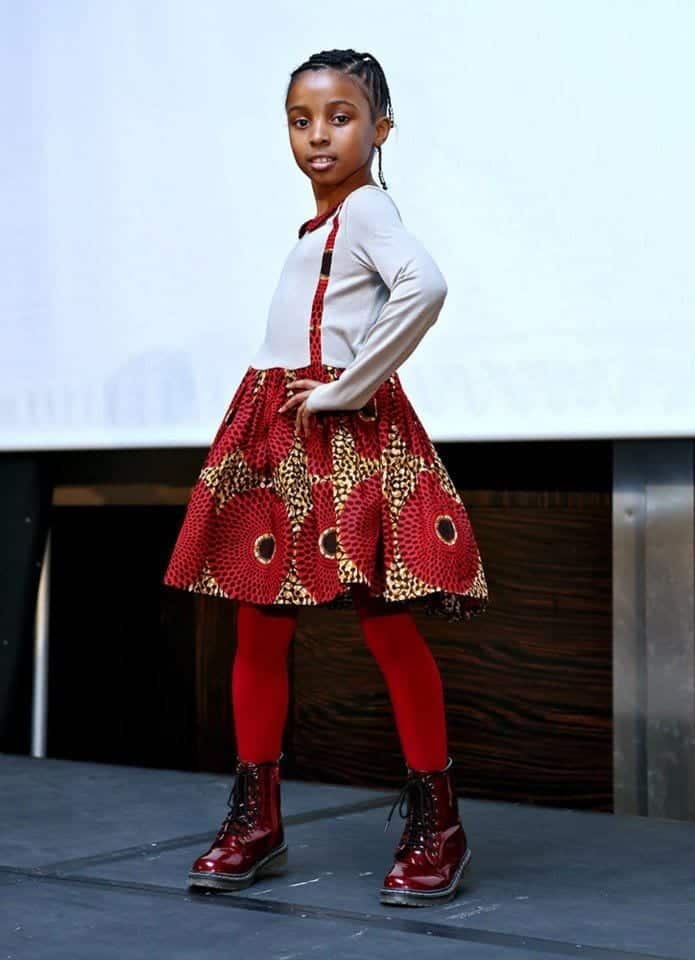 #18 – A Summer Ankara Dress
A sunny summer Ankara dress for a very young girl in a matching combo with her mom's dress. Don't forget to make your kid wear that dainty hair bow band as well for the cutest and complete look. To take it the better level, make your gorgeous kid wear that cutest pair of yellow shoes! RECOMMENDED: 14 Cute Matching Outfits For Siblings That The Family Will Love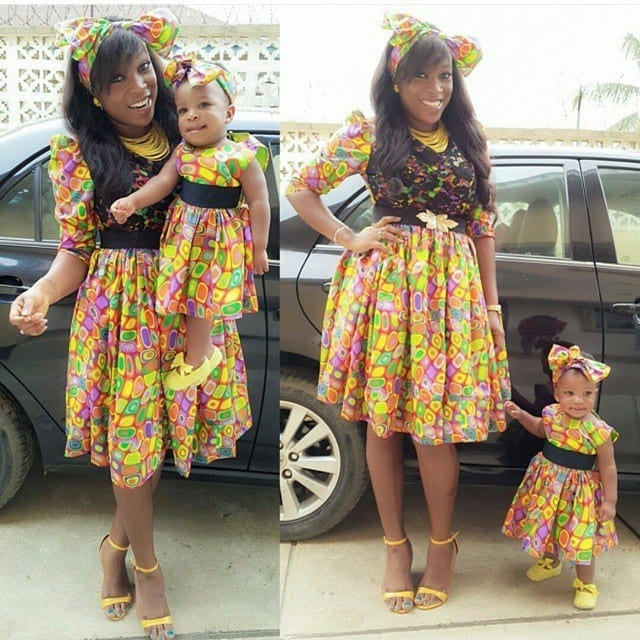 #17 – Frock Designs from Ghana
These are some cool frocks styles from Ghana for young girls or infants. One of these cutest and catchy frocks include a bloomer style outfit for your girl, an African-inspired dress which is very artistic and a cool Batik dress that looks like a creative work of paint.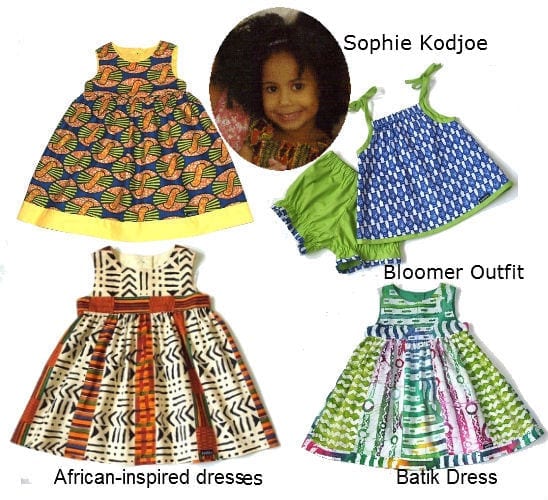 #16 – African Dress with Belt
This is mainly for infants or toddlers; a catchy green printed dress with a huge belt style. You can make your kid wear this with a nice bright colored hat to match the dress and a cute pair of sandals or shoes.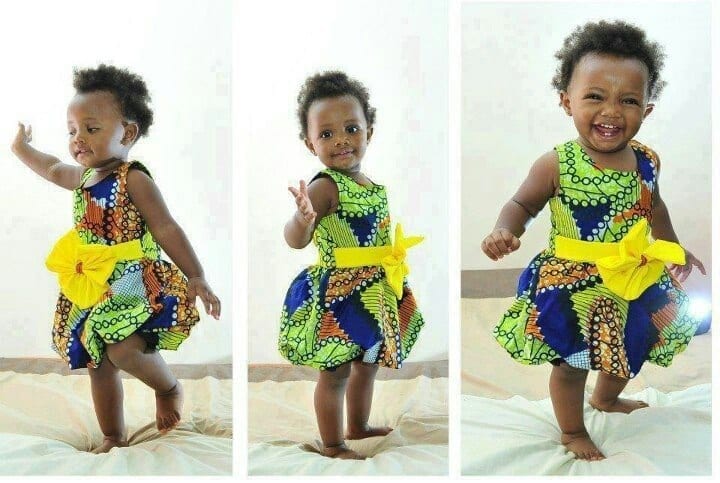 #15 – Sandals with a Casual Frock
What is cooler than the dress are the bright sandals with such a huge pattern and design to match with the dark colors of the frock. This is a very regular cotton indoor wear frock for your kid which will be a perfect style in summers.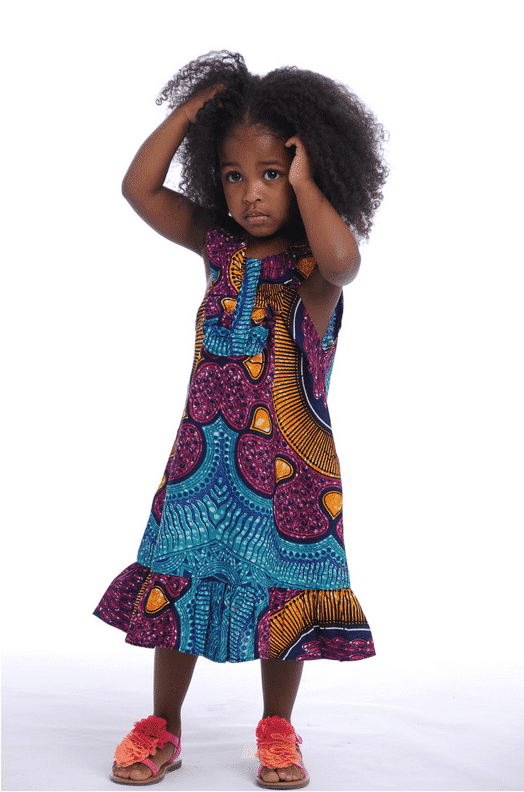 #14 – A Printed Frill Dress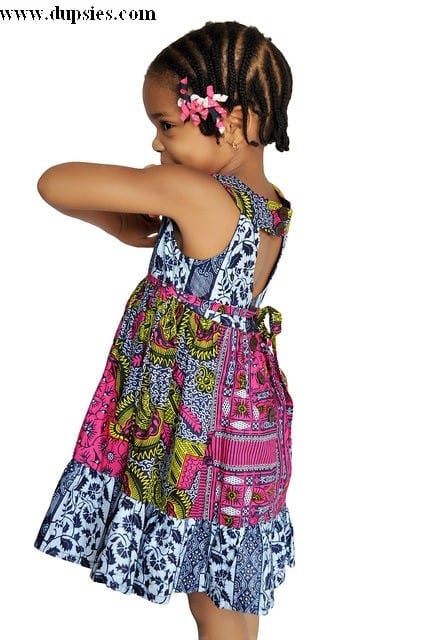 #13 – Dashiki Romper for Kids
Not only dresses dominate African fashion but jumpers have also made the list and we could not help but admire the swag carried by kids when they put on a catch African romper, a head cover, and the coolest glasses. Don't overlook the simple yet appealing flip flops to with this adorable jumper for kids. Do have a look at 50 Cutest Pictures of African Girls of All Ages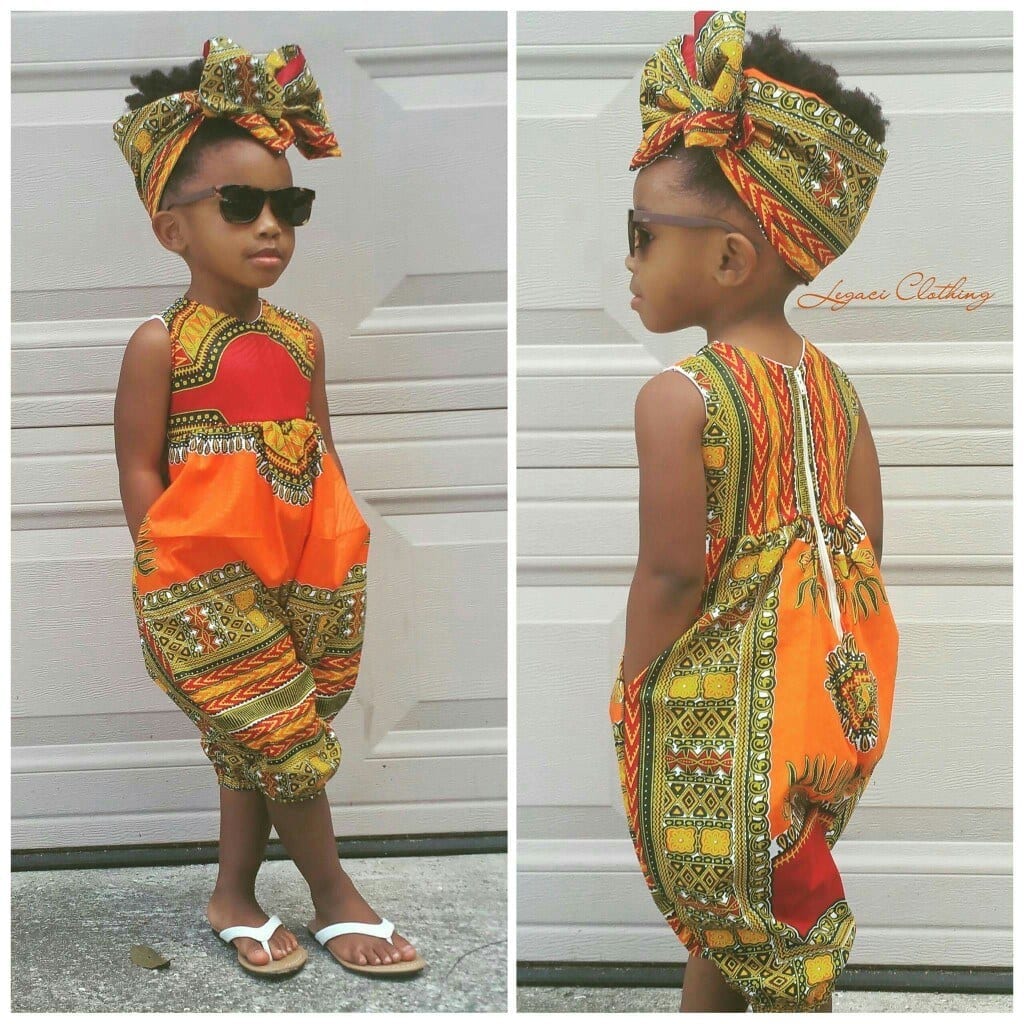 #12 – Ankara Chiffon Party Dress
A classy Ankara chiffon frock with unique patterns and a gigantic bow to add feminity to the dress. You can make your kid wear this with any bright colored shoes or probably a bright yellow one so it comes into contrast with the mild colors of the frock. Leave those tangled curls of your kid open to give her a pretty look that this dress needs.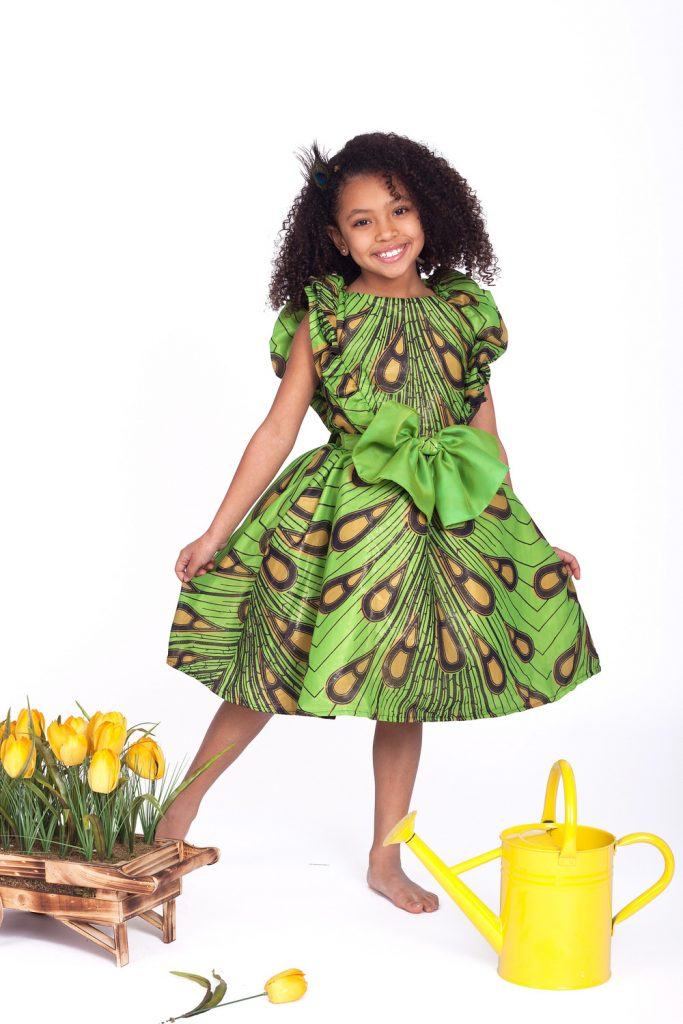 #11 – Ankara Silk and Tulle Dress
Two immensely gorgeous girls wearing Ankara-inspired silk and tulle dress and we see a good option for your kid to wear at fancy gatherings and occasions. You can style your kid's hair to different hairdos rather than just making plates. RECOMMENDED: 2019 Aso-Ebi styles – 18 Latest Lace and Aso Ebi Designs These Days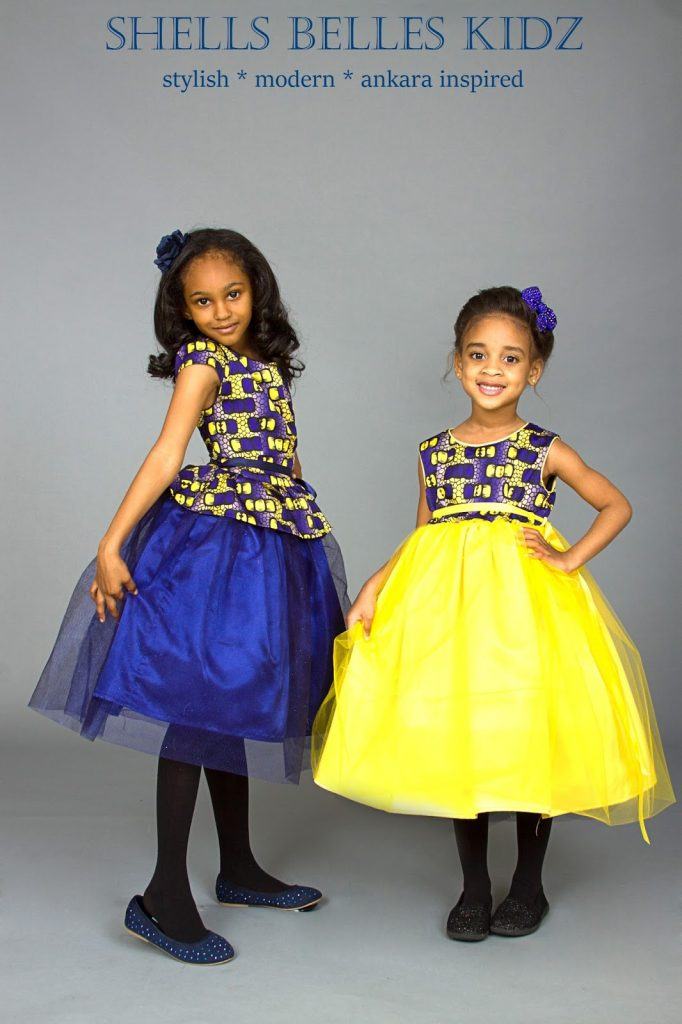 via
#10 – Birthday Girl's Ankara Silk Frock
A pretty and peacefully magenta frock for the loveliest African girls. We can assure you that your girl will look absolutely ravishing in this if you tie up her hair in a catchy high updo like the girl in the image and put on some minimal makeup like a transparent lip color and you will good to go.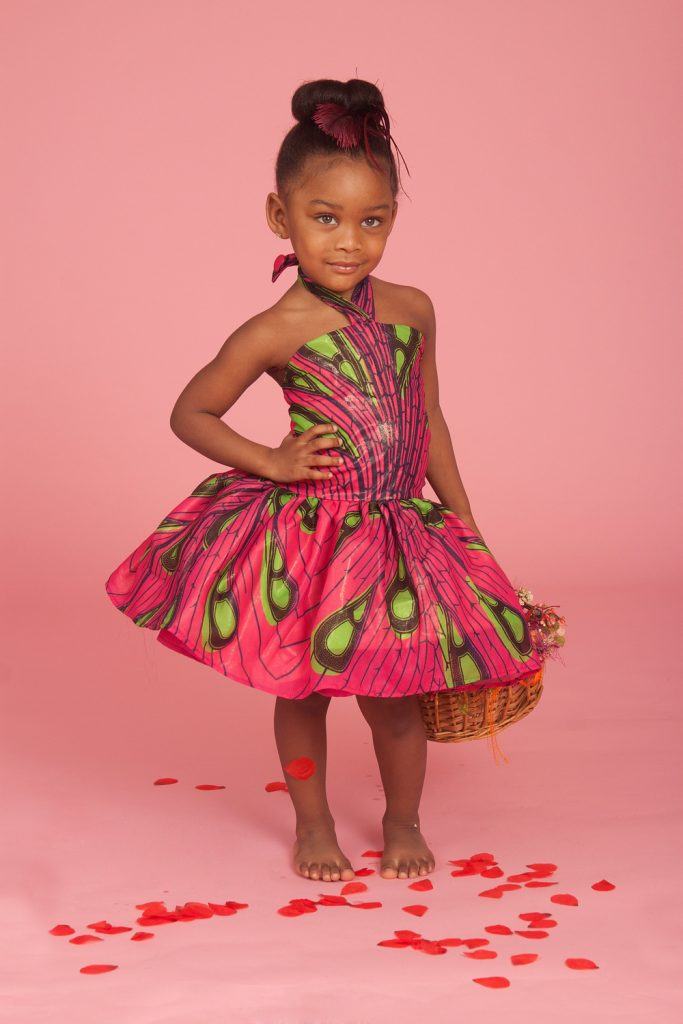 #9 – Western Frock Style
This one is not as African as you would have expected but is rather Western in its style and design, but this cool African girl has pulled it off quite well and so can your baby. Turn this unique printed western dress style into an African one and your kid will nail it, with a nice pair of sandals, some tight braids in the hair and minimal jewelry. The amazing hairstyle you see here is of course the cornrow hairstyle and if you want to master it, do check out Cornrow Hair Styles for Girls-20 Best Ways to Style Cornrows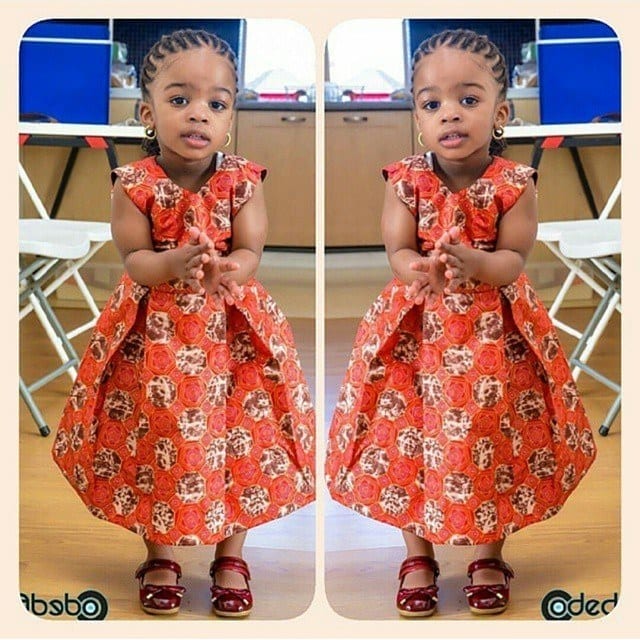 #8 – Cultural Dashiki Shorts Set for Girls
Not a dress, but still so overrated for a good reason in the African community, a catchy cultural shirt shorts suit for girls to make them come out of the mundane and typical dresses and assure them that they can nail any outfit they want to. Plus, the combination of a cultural African suit with sportive shoes is something unique you have got to try.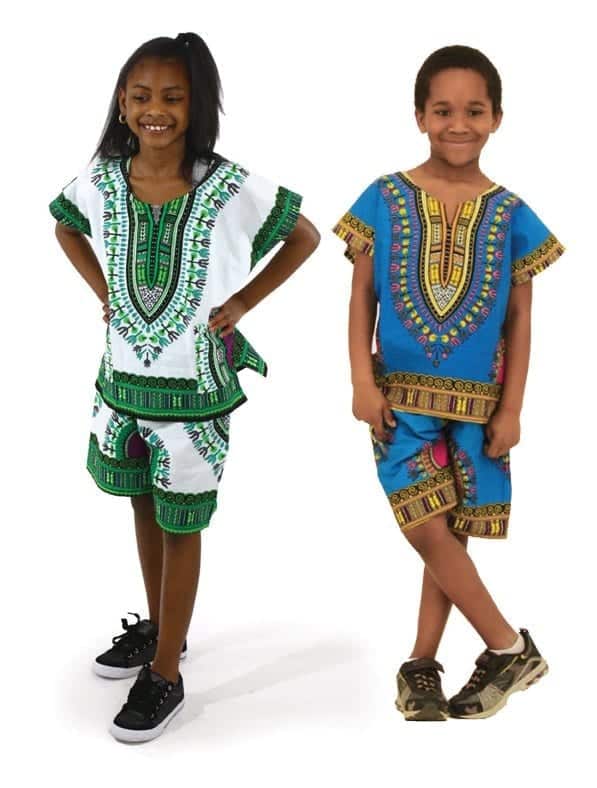 #7 – Suit Style for African Girls
Another addition to the wardrobe of your little and better half is this new style of this year – a stunning checker patterned suit style with trousers or pants and a short shirt that your kid will look groundbreaking in. You can make her wear with some nice wedge sandals and a bit of jewelry to give her the required look of prettiness. Here are the 10 Most Fashionable Kids on Instagram You Should Follow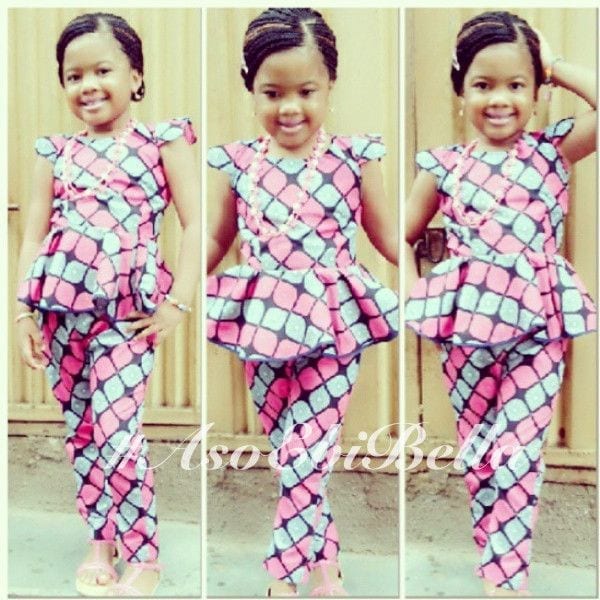 via
#6 – Ankara Suit for Kids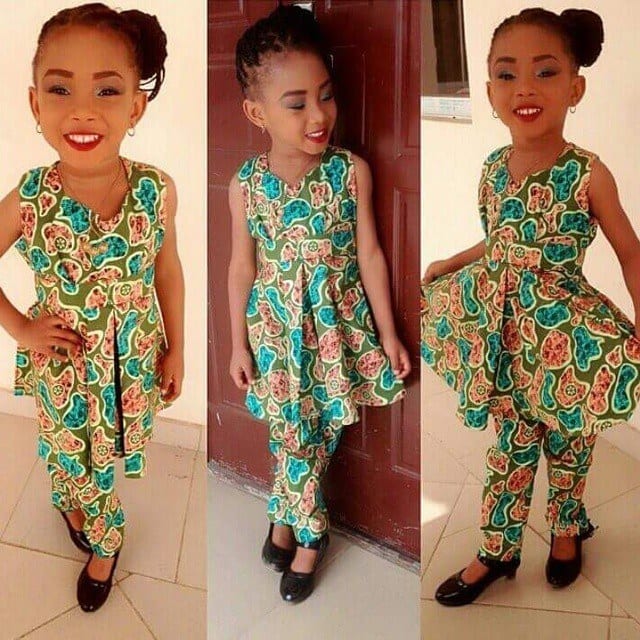 #5 – Kente Printed Dress
A new and unique style of the Kente printed dresses in Africa also impresses all the women and made it a good option for young girls as well. Kente style of dresses is different in a way that it appears in a skirt form from the bottom while the upper style is just like a plain crop top. It will go well with a nice pair of pumps.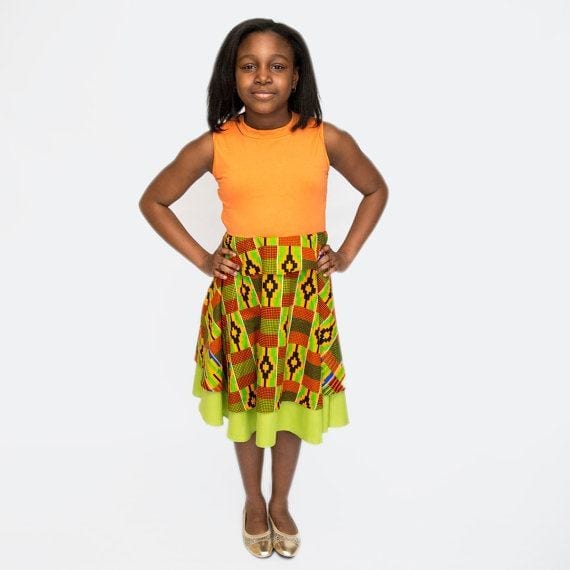 #4 – Matching Dress for Mom/Kid
A matching African dress style for the mom and kid. The mom wore it with heels while the kid wore it with leggings and flat pumps.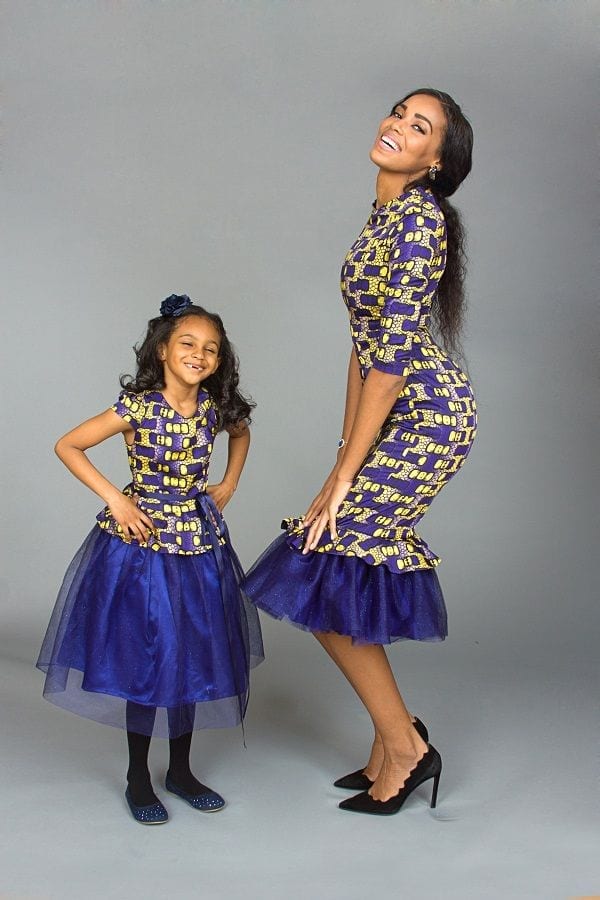 #3 – Ghanaian Mini Empire Line Dress
A cultural and also a bit traditional Mini empire line dress from Ghana has also gained popularity in the Africa and more women are becoming attracted to it because of its fiercely vintage look which other styles do not have.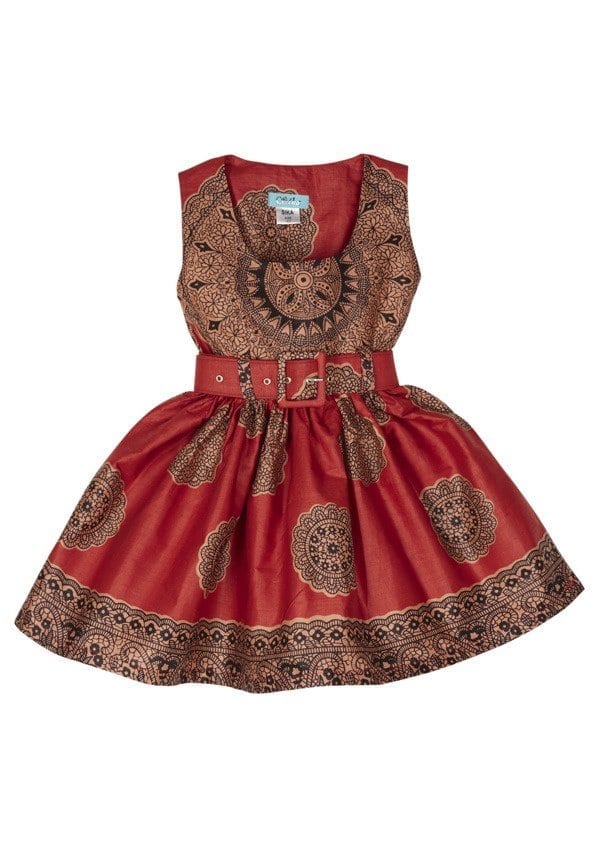 #2 – Nigerian Traditional Style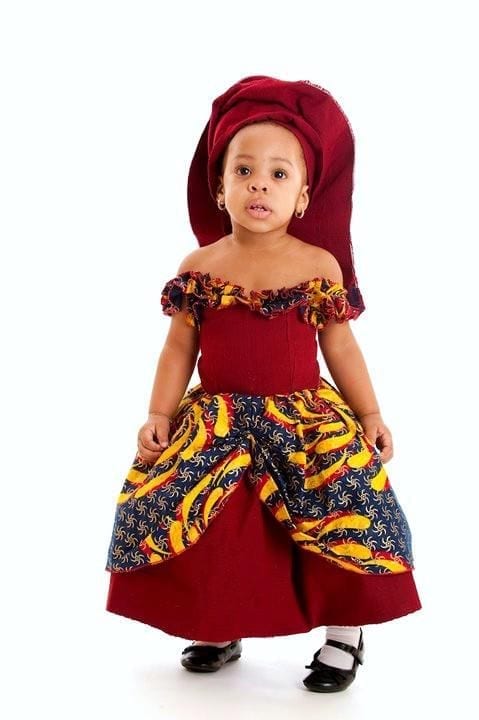 #1 – Vintage African Dress with Head Cover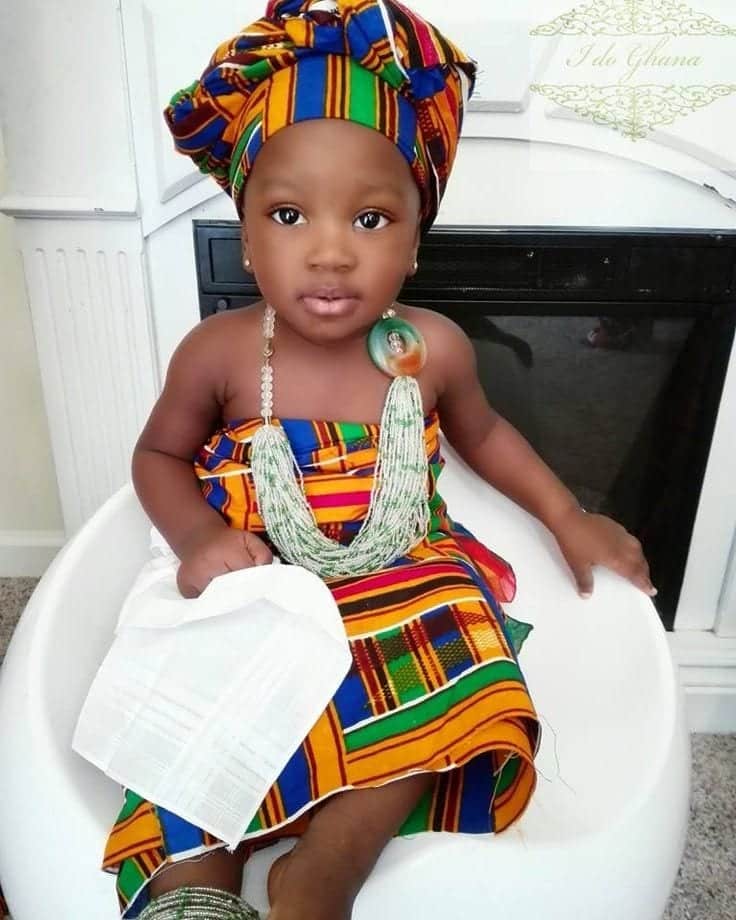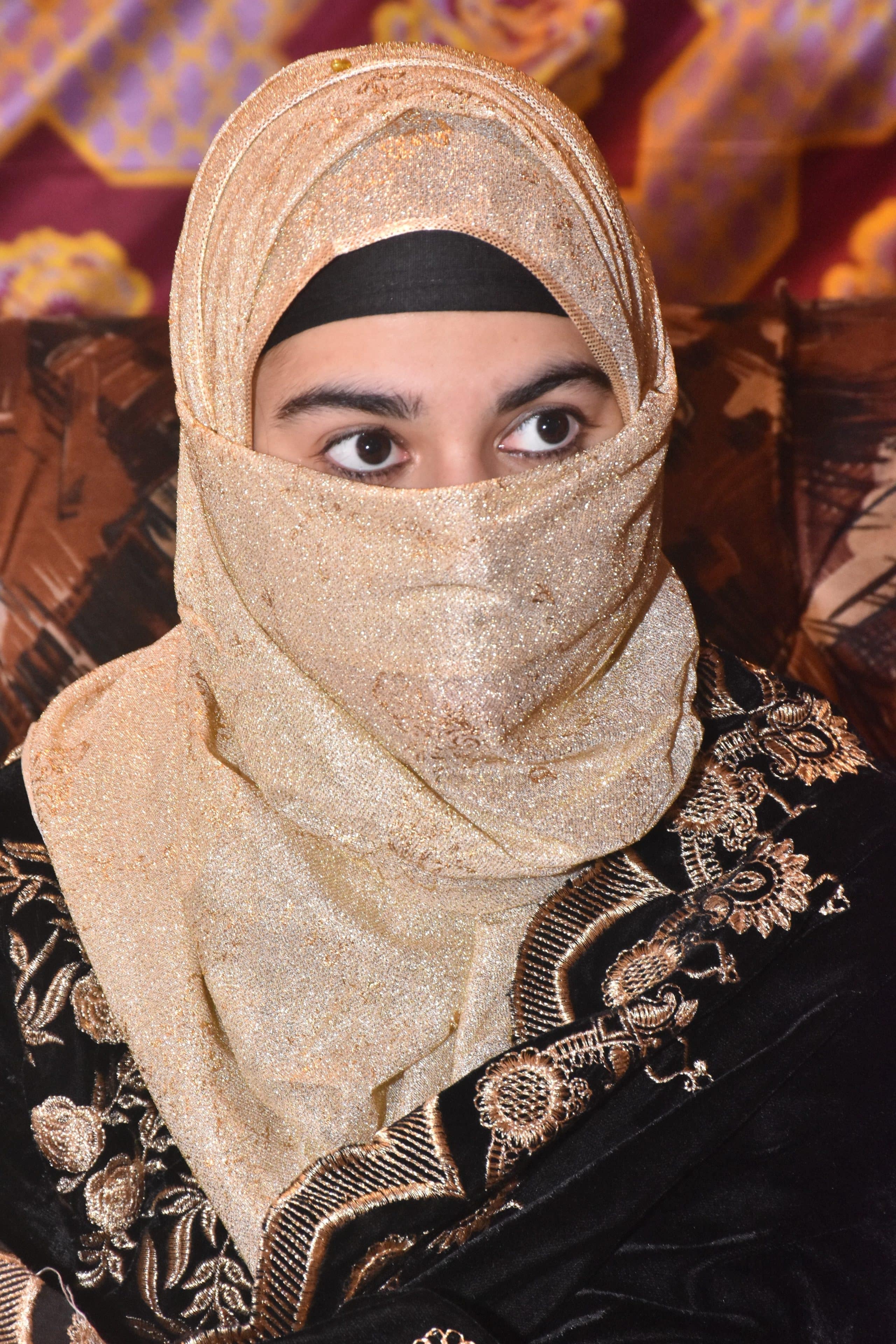 I'm a 24-year-old (on the outside but a 10-year-old from the inside) woman from Lahore, Pakistan. I am enthusiastic about books, sewing, and art in general. I have a Bachelor's degree in computer sciences. On an average day, I can be seen running from my responsibilities. I consider myself to be a fast learner unless the one teaching me is my mother. I hate feeling useless and have therefore found a variety of hobbies to keep me occupied. I also love money, which is why some of them pay.
I blog unprofessionally from time to time. Take half-way decent photos of books and post them on Instagram and also run a small handicraft business.