Cute Matching Outfits For Siblings. Personally I have always thought that dressing twins in the exact same outfits was a bit odd as each sibling has their own personality however there are occassions where matching outfits looks great. This post covers some great matching outfits for siblings which are appealling to both family and total strangers and which outfits are suitable for certain events i.e. weddings, parties or even the red carpet.
It does not matter what age siblings are, or even how many there are, finding perfect matching outfits which will flatter figures, look amazing and turn heads has become even easier than ever. You don't even have to spend a fortune. Simple dresses or tops and shorts make for cute and stylish outfits especially for siblings.
 How to Coordinate Matching Outfits for Siblings
You can get some great ideas from looking at celebrity siblings such as the Kardashians, Hiltons and even Marion and Vivian Brown.
#14- Kylie and Kendall Jenner – Celebrity Style Matching Outfits
 Two of the biggest names in the celebrity world and both look amazing in their cute matching outfits.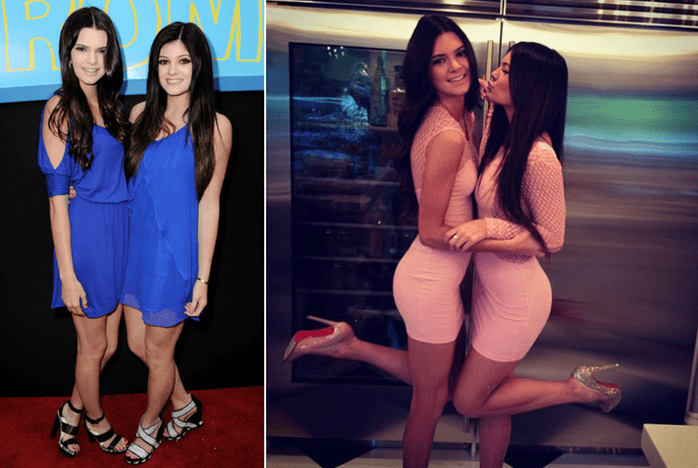 via
Like dressing up like celebrities? Then you will surely love these[highlight] Taylor Swift Fashion-25 cutest Taylor Swift outfits to copy this year[/highlight]
#13- Family Portrait Matching Outfits.
Not just the siblings but the whole family can look amazing in matching oufits. These blue hooded jackets with white stars look beautiful.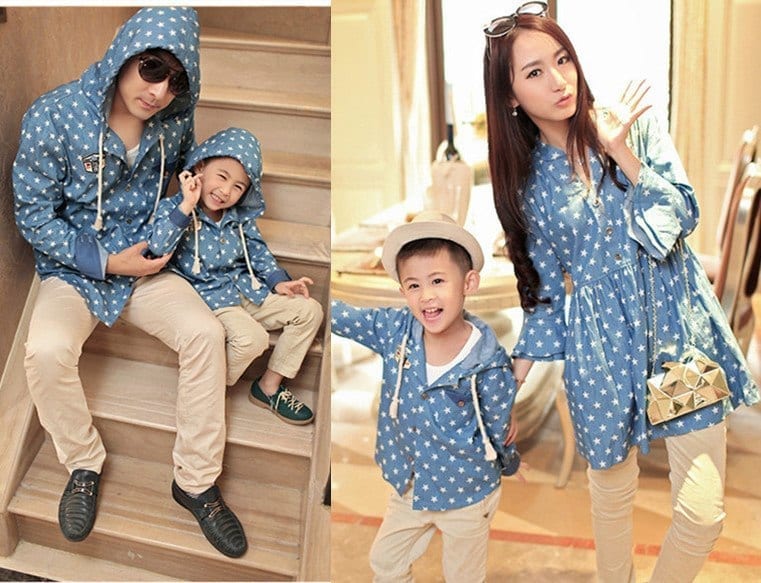 via
#12- Big Sister and Little Sister
This is actually mother and daughter however the matching pink and white dresses are gorgeous and would look just as amazing on siblings.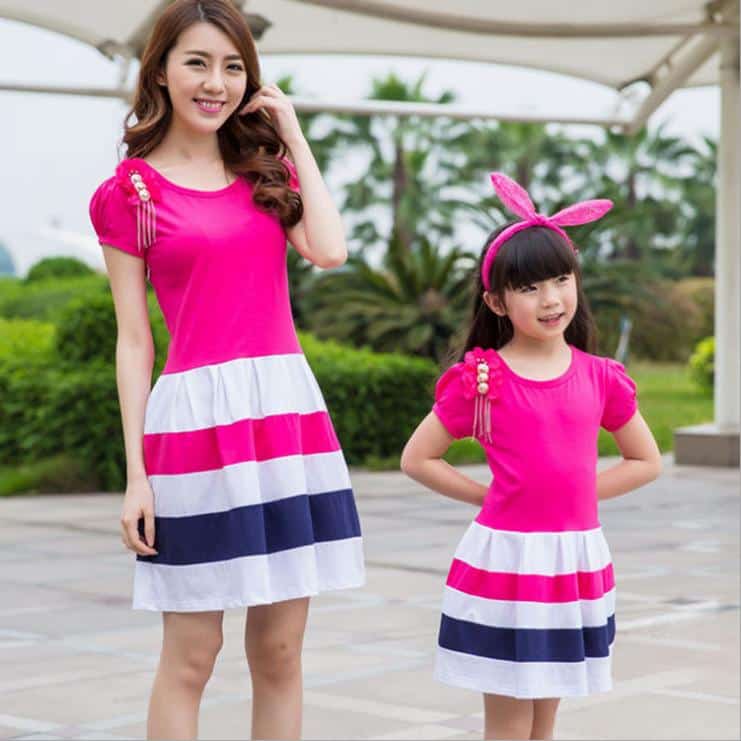 via
#11- Kathy and Rosey
For 14 years these twins have worn identical outfits every day. They both look amazing in these summer lemon yellow dresses.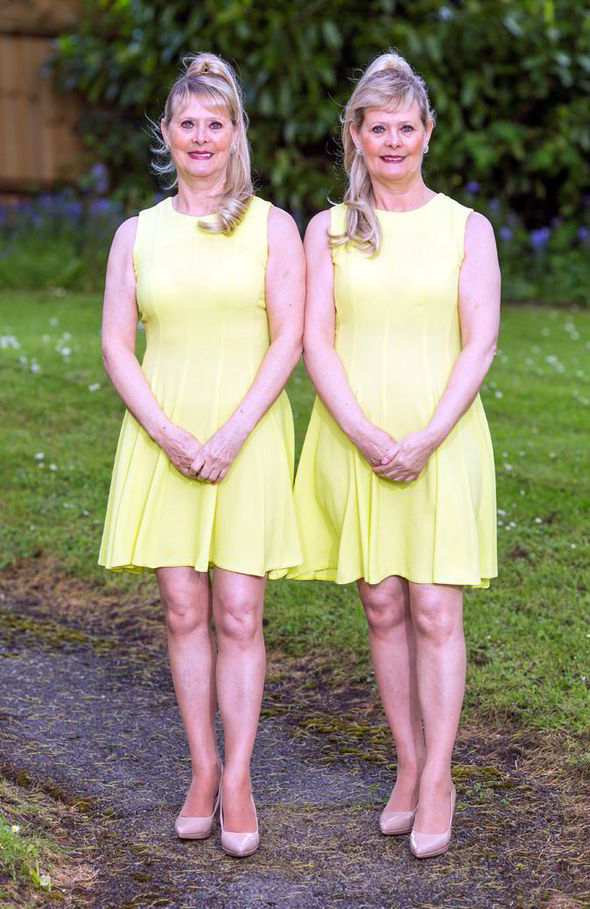 via
#10 – Jessica Wright and Younger Sister
Introducing her younger sister to the party. Matching blue jeans, white sleeveless tops with chunky silver necklaces. Simple and classy.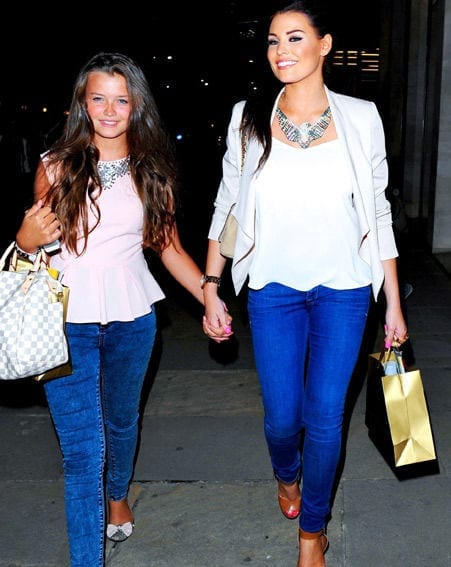 via