Most Handsome Arab Men in the World: Arab men are unanimously considered famous for their beauty in the world. There are many Arab male celebrities who got fame and appreciation in Hollywood as well because of their looks and excellent acting skills.
10 Handsome and Most Good Looking Arab Men
Also see : Top 10 Countries with Most Beautiful Women Soldiers in World
Here are some most attractive, handsome Arab celebrities who gained fame because of their talent and beauty. They are not only professionally good but ridiculously handsome as well. The list includes celebrities, as well as random ordinary people who are known for their irresistible looks.
For more interesting articles like this, do check out Top 10 Arab Countries with most beautiful women-Arab beauty
#10-  Omar Borkan al Gala – Deported for being too Handsome
Omar is a poet, actor and a photographer. He was deported from Saudi Arab for being irresistible to women and being too good looking. Omar belongs to Dubai and is highly popular in all over the world, especially after he got deported from Saudi Arabia. See his 50 most Hottest Looks.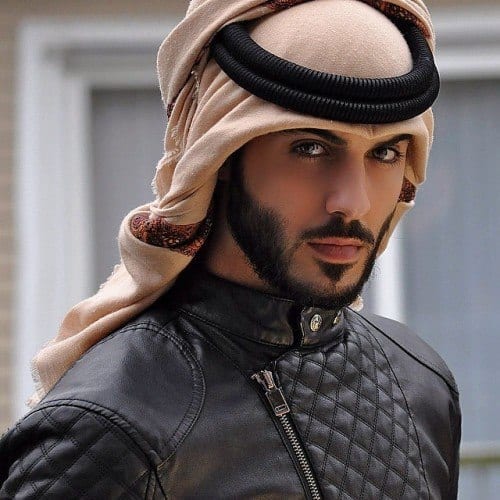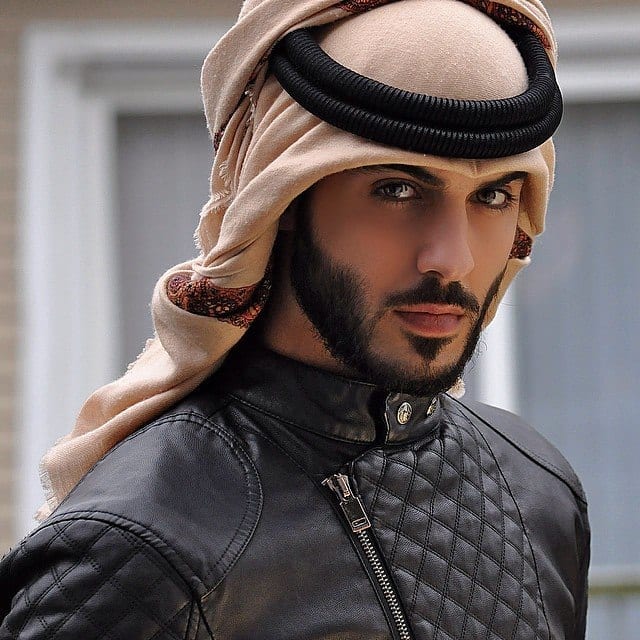 #9- Kıvanç Tatlıtuğ
Nobody can resist the beauty of this man. He is one the most famous Turkish actors who got fame in no time. Kıvanç Tatlıtuğ is not only famous in Turkish drama industry but his popularity has gone on the international level. Widely know as Behlul from drama serial Ishq e Mano, he is every woman's favorite. Kıvanç is a new sensation in the entertainment industry and is a model as well. 32 years Kıvanç won many beauty pageants. Some also call him Turkish Brad Pitt because of his hazel eyes, blonde hair, and features. Since we are talking of Turkey, do have a look at this amazing collection of 25 photos of Turkish Street Style Fashion – Outfit Ideas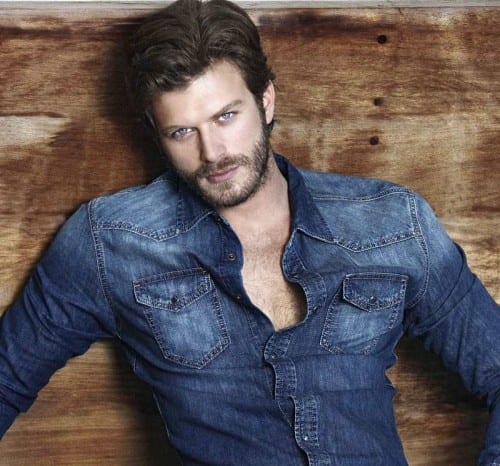 #8- Udi Karni
This Arab hunk does not only have a good personality but also has a good physique as well. Udi has a flawless body and it is reported that he is very generous as well and works for peace projects. Udi had been modeling for many high brands e.g Emporio Armani. He is an athlete too.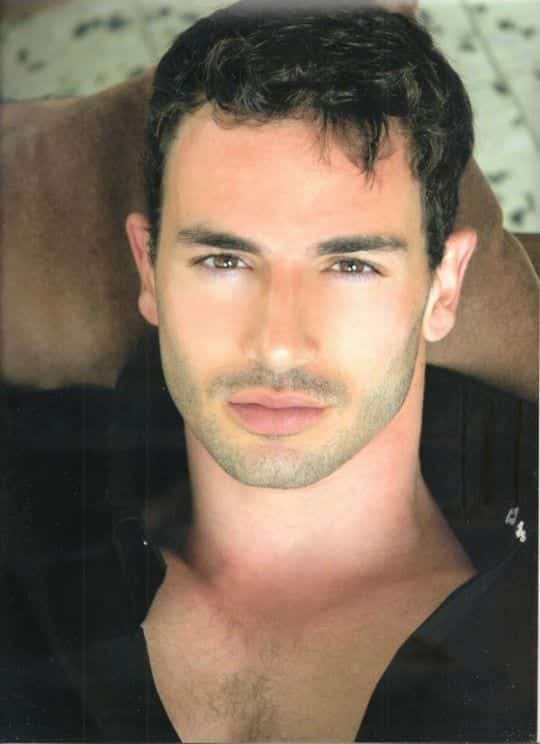 #7- Bachar Houli
Bachar is an Australian footballer born to Lebanese parents. He was listed among most handsome and sexy sportsman in the Arab world. Bachar plays for Richmond in the Australian Football League as a midfielder, and he's the second devout Muslim to play in the AFL. He used to be clean shaved but from some time he is seen having a beard, which does not lessen the charm from his personality at all.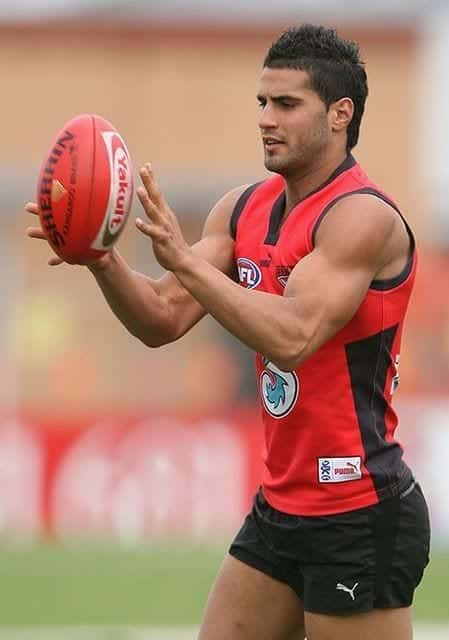 #6- Abdel Abdelkader
Abdel started modeling in Spain when he got a place in the Men's Health cover competition. Out of 300 contestants, he ended up as one of the five finalists. He then tried his luck in China, where he stayed for three years. This handsome Arab hunk has killer abs and gained space in many international magazine covers. He is the man with killer 8 pack abs and is also the face of Hang Ten , SM casuals, Memo blazer, and slacks. He was born in morocco, Spain and is the most famous and the most idealized male model internationally. People also call him 'abs for his 8 pack killer abs and 32-inch waist line. Along with all these model capabilities, he can speak English, Spanish, Catalan, Portuguese, Berber and mandarin fluently. He has done a lot of runways for different high-end brands as well as lower end brands too. For example, he has been a part of bench body, memo, SM and now he has started to host a new campaign philippine tattler's Nigel barker exhibition and him yap. He says that he is he is the tallest of all from his family. When he was asked about his workout routine he said that just does cardio and stretching in the morning when he wakes up and then around 6 pm he does full workout including boxing, weights, and abs.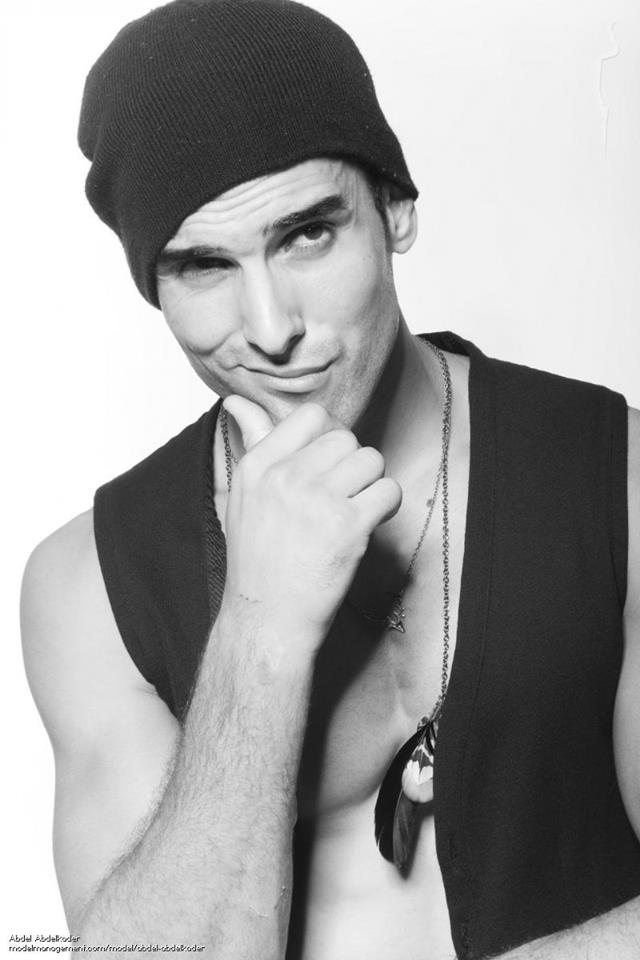 #5- Aram Gevorgyan
Aram has captivating stunning looks. He is an actor and model, popular for his innocent yet sexy looks. He participated in many beauty pageants. Though his journey has been started but Aram has potential. His blue-green eyes add more charm in his personality. He is a Russian model with a lot of potentials and working capabilities. He has appeared on the front page of various magazines covers like vogue, dazed and confused. He has also been a part of different ad campaigns of different brands like Tommy Hilfiger, Etro, and DNKY. He was also booked for Parada in the year 2010.
RECOMMENDED: 10 Most Richest Muslim Women in the World 2015 Year List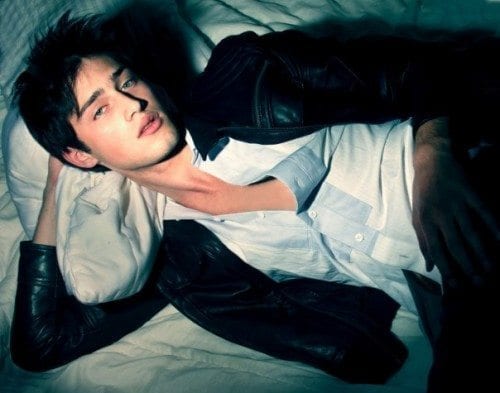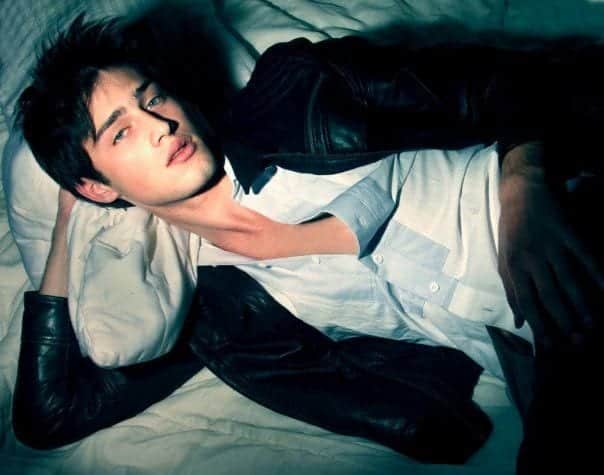 #4- Eugen Bauder
Born in a small village of Kazakhstan, Eugene has exceptional fate and got his dream come true by entering into the world of fashion and modeling. Eugene says it is a wonderful experience to be photographed and seeing his photos printed on glossy covers of the magazine. He moved back to Germany when he was only 5 years old with his mother. He has attended technical school in Baden. He has worked with different major fashion brands like Calvin Klein, Armani, Hugo Boss etc. He is the brand ambassador of Cacharel's fragrance. A few days back people started to think that maybe he stopped worked in the fashion industry but in reality, he is working with German agency to give a headstart to his fashion career.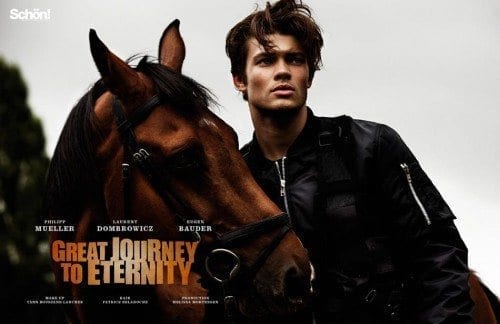 #3- Brahim Zaibat
What is the real reason for Brahim Zaibat's popularity, apart from his hot personality is that he was a singer and also Madonna's boyfriend. Brahim belongs to Algeria and he's a choreographer by profession. He was seen on fashion magazine's covers as well. Brahim Zaibat is also a break dancer and choreographer. He is half Algerian and half french. He discovered his hidden talent when he was only 10 years old and he started to break dance after watching  some of his friends, but soon he left them all behind. He also participated in dancing with the stars and has ranked 2nd position along with his partner. He was in a strong emotional relationship with Madonna but the couple broke up after three years of relationship.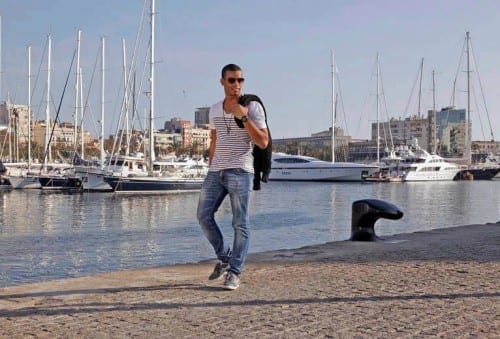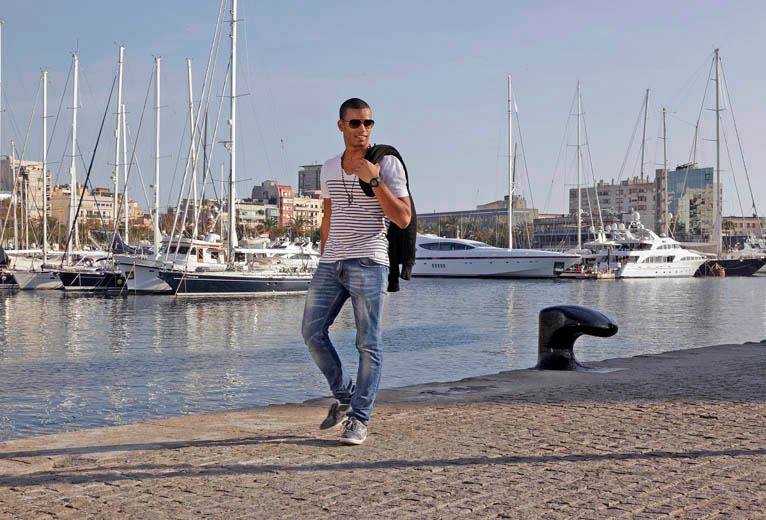 #2- Wissam Hanna
Wissam Hanna is a handsome Lebanese Model. He was male pageant winner, crowned as Mister International 2006 in Singapore. Wissam made history by becoming the first Lebanese to get the 1st Mister International title. He is also seen in many campaigns of different brands like Armani, D&G, Calvin Klein and much more. He is the most famous model from Lebanon and is currently working to become a permanent judge. Along with his hotness, he is also a Philanthropist and has been a part of many charity events within his own country. Rumors have it that Wissam Hanna is day but he claimed this rumor to be fake during his interview and admitted that he has a girlfriend. His ambition is to become a lawyer. You can see how sexy beard looks on these men and how focused they are on their hairstyles, for some more inspiration do have a look at Latest men hairstyles – 150 most trending hairstyles for men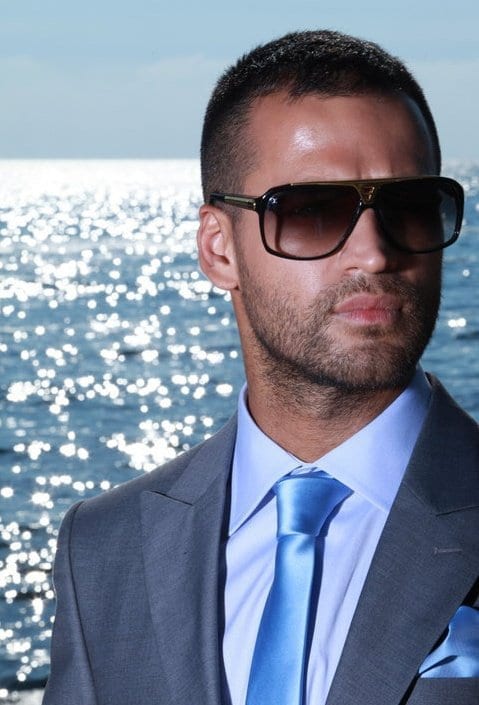 #1- Ahmed Al Zabedy
He is the most handsome model so far due to his Arab skin tone and fine features. Ahmed belongs to Kuwait and has a dominating and charming personality. Dark hair with intoxicating eyes adds more glam to this man's beauty.