Top Middle Eastern Male Models. When we come to thinking about models and the profession of modeling itself, we usually imagine the exquisiteness of Hollywood standard. But that does not rule out the luxuriant blokes from the Middle East that too can turntables if they want to, with only just their looks. 
So here, we will be highlighting some of the mesmerizing male models from the Middle East that don't get the same fan following but surely are worth a glance! Some have a strong and awestruck social media presence where their fans cannot get enough of them. 
So check out these classy guys and let us know who your favorite is in the comments.
Most Good-Looking Middle Eastern Male Models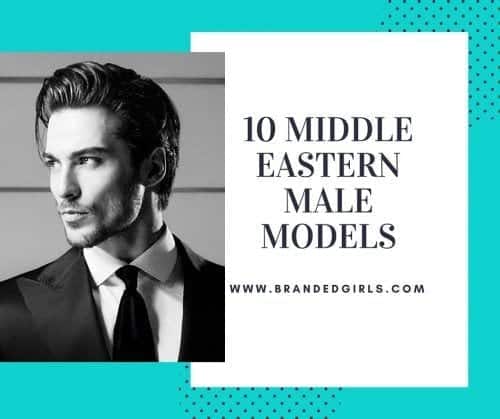 ↓10 – Hamid Fadaei – Iran
Hamid Fadaei from Iran is undeniably one of the most breathtaking models from the Middle East. The attention-seeking jawline to the stunning slid back hair – Hamid has got to be on the list of best Middle Eastern models. His Instagram profile here shows the luxuriousness within the humble-looking bloke. You can follow him and add to the list of his best followers. Here are Top 10 Most Attractive Women Police Forces in World.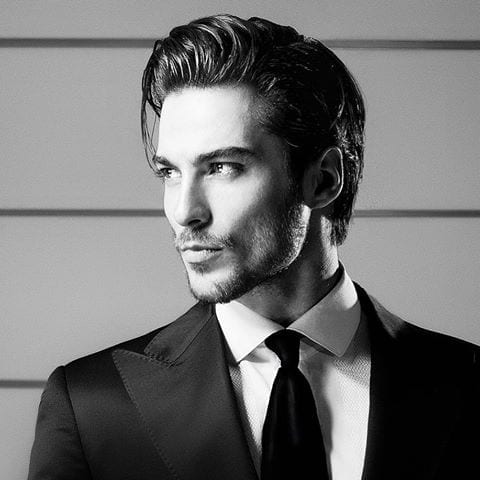 ↓9 – Udi Karni
The classy and apparently flawless Udi Karni from the Middle East has also got out hearts stopped with his jaw-dropping good looks. He is a flawless Palestinian model and athlete and along with having an athletic and dreamy body, he has also been working with brands swarming with hot models such as – Emporio Armani! The Armani brand has always been stunning us with its classic list of fascinating models and Udi Karni surely is at the top!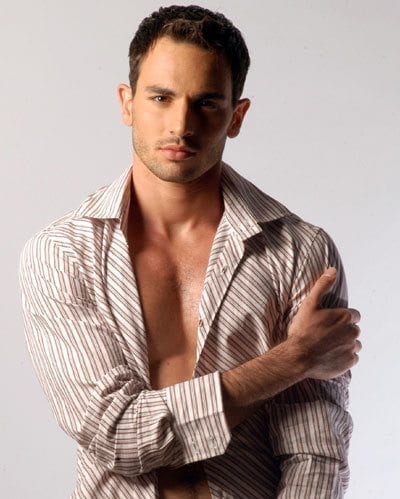 ↓8 – Omar Borkan Al Gala – from UAE
This one has got a bit too much attention on the social media for his incredibly handsome looks and there is simply no denying that. When things did not work out so well for him in Saudia Arabia, he took that as an encouragement and set off on his own path.
Now, he's a model and entrepreneur and has 972k followers on Instagram – nearly a million, where he shares his amazing adventures and work with his beloved fans. His looks don't seem to be going anywhere anytime soon. Do check out these 15 Prettiest Muslim Female Models in World.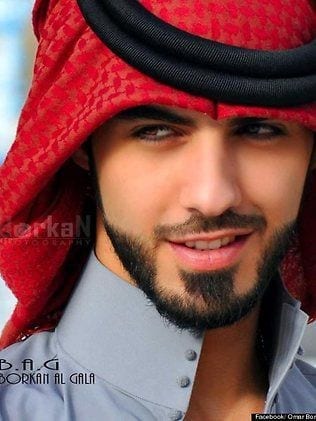 ↓7 – Abdel Abdelkader
Abdel Abdelkader is probably one of the most hardworking models in the world who owes his success and popularity to his continuous efforts in bodybuilding tactics! That includes his morning rituals of rigorous exercise, weights, pushups and that eventually led to his grateful abs that are a pure blessing for all his fans. Unfortunately, Abdel does have any social media presence, but if he did, his fans would be drooling all over it.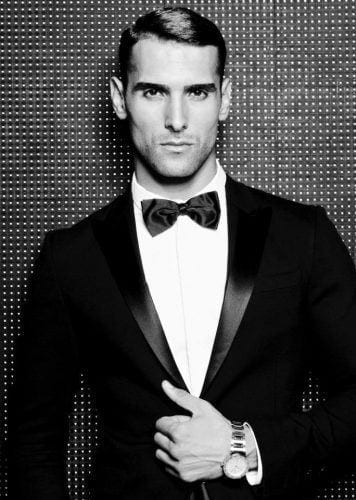 ↓6 – Aram Gevorgyan – From Armenia
Aram is from Armenia and surely one of the cutest on the list. His only existence of social media is on Instagram where he has gifted us with the most sensual and attractive snaps along with his few good adventures. He posts a lot in grayscale and that's probably due to his unique personality. He obviously comes off a bit different from his counterparts, due to his dreamily artistic yet handsome features. And that's all we want.
If you wish to follow him on Instagram, here you go: Aram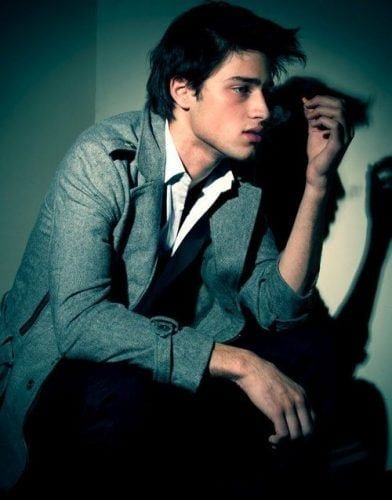 ↓5 – Brahim Zaibat
Apart from being a model, he is also a singer and choreographer. He has also appeared on a lot of magazine covers and dancing is one of his core talents! As for his good looks, they are not going anywhere either. And what makes him even more appealing is that he happens to be an ex-partner of none other than the goddess Madonna.
His Instagram account is filled with his quirky lifestyle moments! So here you go – Brahim Zaibat.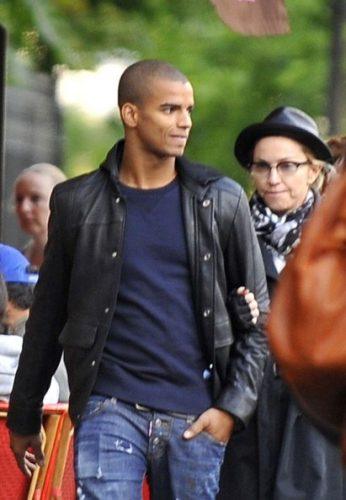 ↓4 – Ahmed Al Zabedy
Ahmed Ali Zabedy has clearly gained a lot of fan following due to his astonishingly good Arab looks, although he can easily pass off as being from Hollywood. He's from Kuwait and has win hearts nearly everywhere with his dark hair and mesmerizing facial expressions. And don't even get us started on the piercing look of his eyes that could surely go right through anyone!
Here are 30 Most Influential Muslims in History.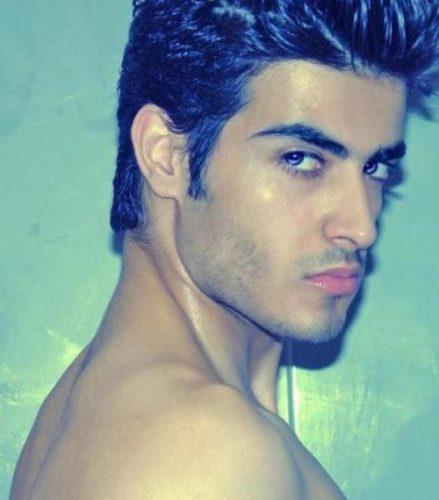 via
↓3 – Eugen Bauder – Kazakhstan
Another hot star from Kazakhstan that we have to add to our list of models. Eugen is instantly admirable because of his ecstatic looks and one great of a body! He happens to be a German model and an actor that has gained a lot of popularity and love from his fans in a very short period of time.
That messy brown hair, cool colored eyes, and the hard jawline could surely make anyone fall for his looks. His dressing style adds perfection to his physique and then he is utterly impeccable. Have a look at these 10 Most Handsome Arab Men in the World.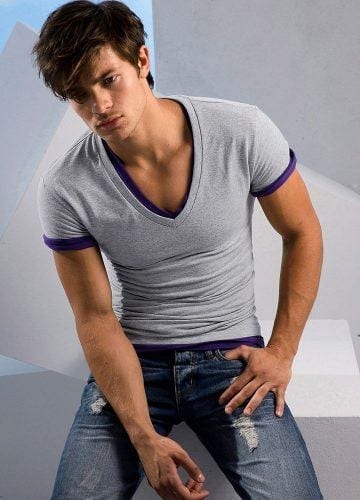 ↓2 – Kivanc Tatlitug – Turkey
This another blow to our minds is a gem from Turkey! His eye-catching good looks, muscles, and tattoos have won him millions of followers all over the world. He instantly comes off as a phenomenal Hollywood actor in appearance with the classy demeanor he has set for himself. The slid back silky hair, deep eyes, and flawless features have won our hearts. He's one of Turkey's highest paid actors right now. If you wish to follow him on Instagram, here you go.
And get ready to be mesmerized by the looks of an actor who is about to be cast in a luxurious world-class Hollywood movie. Also have a look at these 19 Best Outfits Worn by Zayn Malik.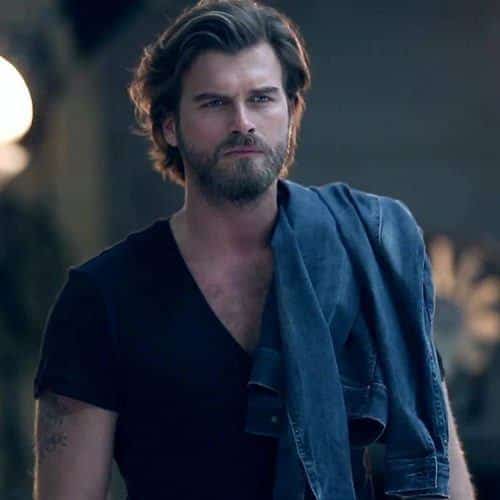 ↓1 – Wissam Hanna – Lebanon
Wissam Hanna is a cool model from Lebanon who was crowned Mister International of Singapore in 2006 and we can see why. He was the first ever Lebanese to win the award. He has a strong following on Instagram of almost half a million followers. On Instagram, he shares his fun and sassy snaps, with a bit of culture, fashion, his love life, adventures and some good bit of handsome selfies, something which his fans are always looking up to.