Ranveer Singh Dressing Style. Ranveer Singh born in 1985, is a 31-year old Indian actor who stars in Indian films and has gained quite a reputation because of his dressing and outfits which don't seem to blend in with the ordinary.
His acting too cannot escape being impressed by the most, and that happened when he gave the nailing performance in his first debut of Band Baaja Baarat and gained everlasting fans. His first debut did not go unnoticed and he received an award for the Best Male Debut.
He is also the one-time winner of the award for Best actor for his unforgettable performance in Bajirao Mastani. To remind you of other reasons of why you absolutely fancy Ranveer Singh, we suggest you take a look at the top best dressing styles of Ranveer Singh that are eccentric but nonetheless catchy and it's fantastic how he owns up to his dressing and fashion looks without any slightest hint of being judged.
Here are some interesting facts that you should know about him:
Date of Birth: 6th July 1985
Zodiac sign: Cancer
Height: 5 feet 10 inches
Latest Designer Outfits of Ranveer Singh
So take a look at these top 24 best looks of Ranveer Singh and enjoy his swaggy and unusual outfit styles.
#24 – The Printed Tracksuit
A classic printed tracksuit is something that does not seem eccentric at all when Ranveer puts it on. For someone who wears them at confidently as he does, including the dramatic frames, the shiny sneakers, and the gold chain, there is a less chance of it looking anything other than awesome. HIGHLY RECOMMENDED: Fawad Khan Dressing Styles-27 Best Outfits of Fawad Khan to Copy
#23 – Ranveer in A Brocaded Sherwani
He sure has got an edge over the rest when it comes to bringing out swag in a cultural outfit. And we cannot agree to this more because of the handsome brocaded and fabulously green colored sherwani has been worn by Ranveer with more swag than one could comprehend in one look.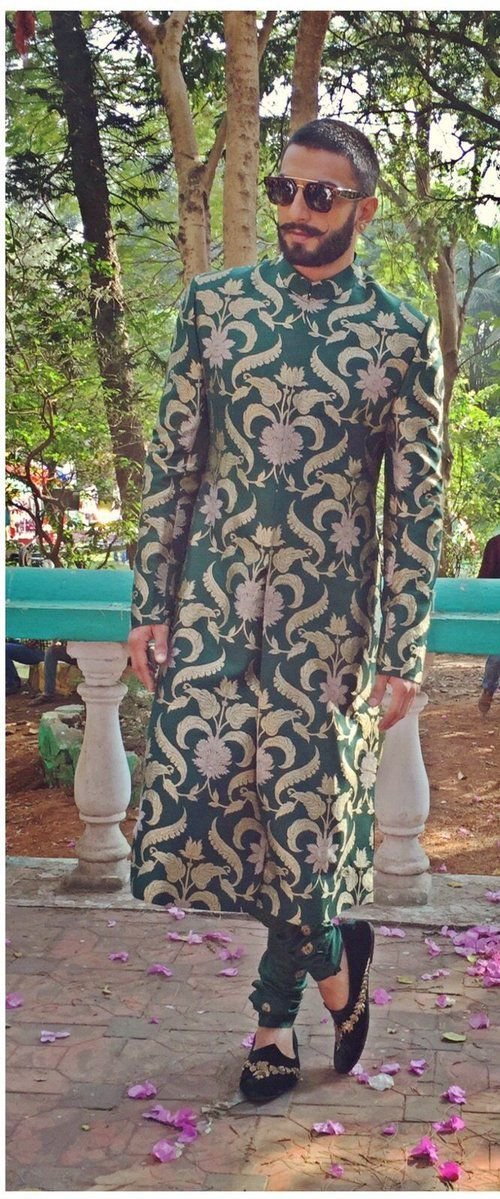 #22 – A Floral Printed Bandhgala Suit
Only he can pull off a floral printed outfit and make it excellently go with his masculine posture. We still have not settled on how he manages to nail the outfits that very few people can. With a flower printed coat and pants, those catchy spectacles, the magician hat and those once again floral shoes have got so many of his fans to reconsider their fashion choices.
#21 – A Printed Shirt with Plazo Pants
A printed shirt with something as unusual as you can expect; plazo pants, and Ranveer Singh the fashion enthusiast cannot be more comfortable and proud of wearing it. The swaggy mustache also gets the job done of the right look with his outfits.
#20 – Outfit with Gladiator Sandals
As eccentric and as unusual as we think it may be, there is absolutely no outfit that will not be nailed by Ranveer, especially when he puts it on with the sassiest pair of shades and those absolutely gobsmacking gladiator sandals that do not easily escape one's notice. And let's not ignore the surprisingly catchy mustache which is not something you see every day or happen to see on every other guy.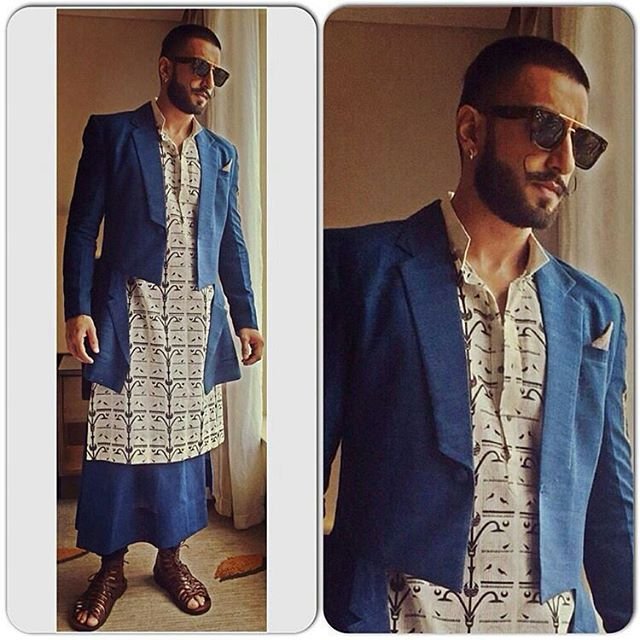 #19 – Jeans Outfit with Floral Coat
Another out of the blue outfit by Ranveer Singh where he manages to bring out his youthful look that rarely ever comes up. With a floral printed catchy coat and the monotonous pantsuit has brought out a look about that we don't often see on the screens while he's playing tough roles. So the blue peaceful pantsuit with a coat, the gray masculine cap, and the shades are one of his best inventions.
#18 – Ranveer's Swag Style
via
#17 – Outfit with Adidas Superstar Shoes
The jacket which can instantly bring up your spirits before you even wear it is what Ranveer has got his hands on. And not just that, but he suited his outfit with the best sportive gift we can imagine of this age, and that could be none other than the flawless Adidas superstar shoes that make all fall for it in the first glance. Do have a look at Shahrukh Khan Pictures–30 Most Stylish Pictures Of Shahrukh Khan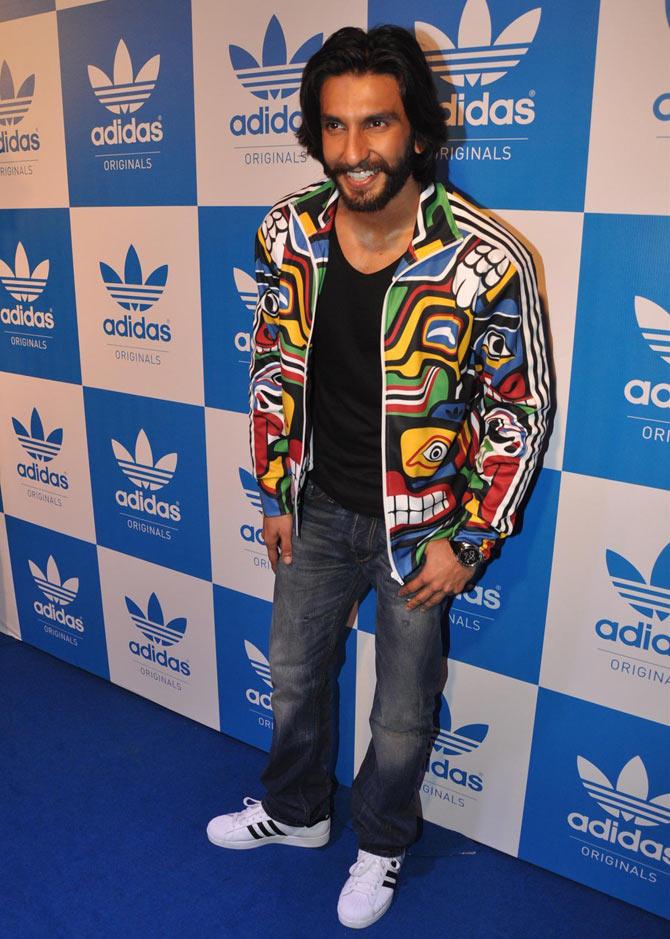 #16 – Kurta with Skirt Style
One of the fashion's rarest creations; the Kurta outfit with skirt style and Ranveer nailed it with absolutely no chance of being able to do so with an outfit that may not impress most of us. Furthermore, he wore it with his matchless gladiator sandals that took the swag of his Kurta in a skirt style to better heights. He also always manages to retain his film characters in real life too.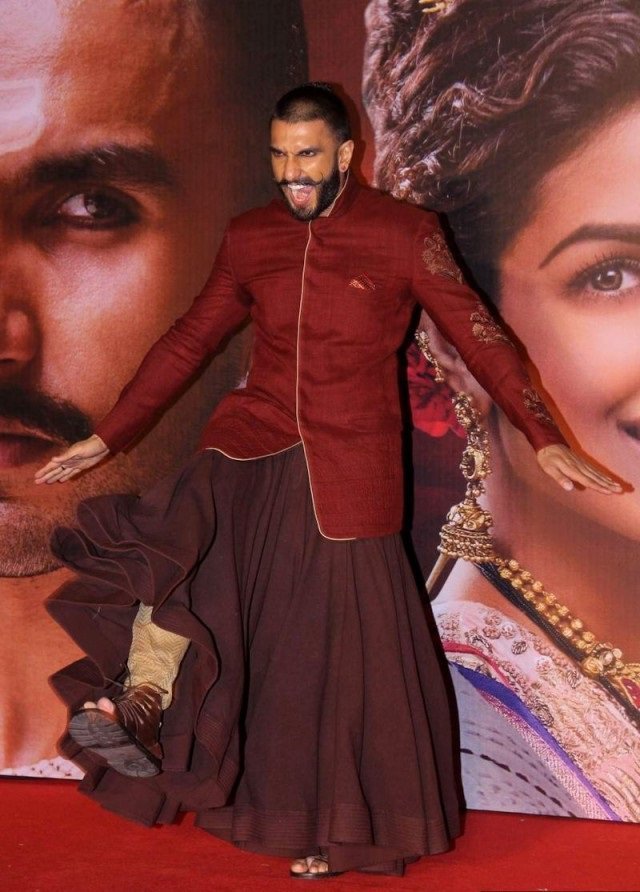 #15 – His Unique Mario Outfit
When he is out of options and no eccentric outfit grabs his attention, then it is always a great idea to dress as your favorite fictional character even if you do not get to meet it in reality. Also, it's always a great idea to feel like a kid and free of worries by dressing coolly as your favorite super character that always inspired in childhood. So Ranveer puts on a cute and cheery Mario outfit, an outfit inspired by Mario in a super popular video game series and we are now envious. Don't miss out Best and Cutest Bollywood Couples On-screen-31 Favourite Couples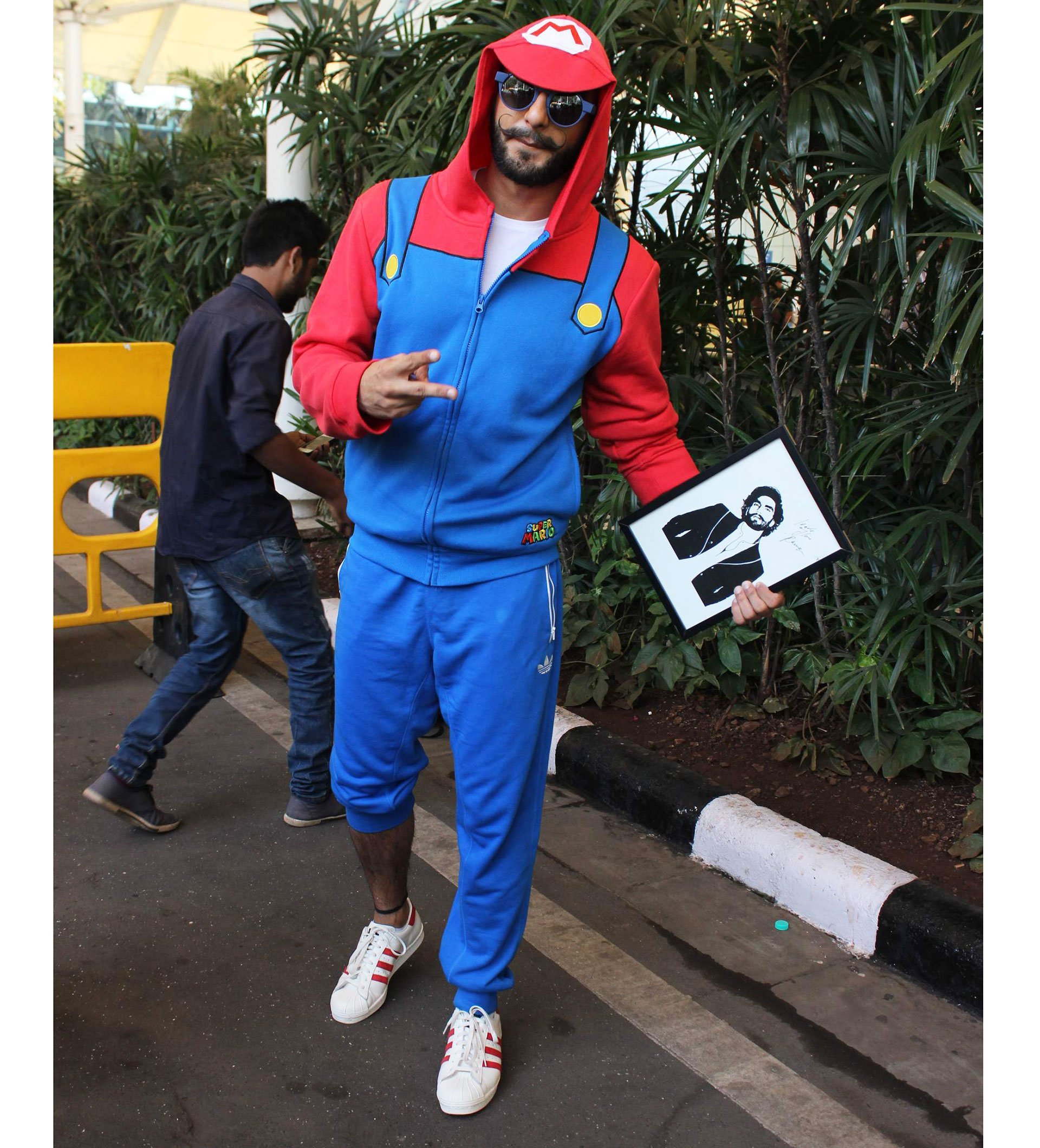 #14 – Silk Night Gown with Muppet Pyjamas
Probably the most comfortable outfit that one can wear while going out, especially when you are an actor on promotions where hundreds of cameras are already on you and your outfit. So the big Bollywood star went to the GQ best-dressed men with the comfiest outfit one can wear on media coverage, and that includes a classy silk nightgown, a careless T-shirt, a crazily printed PJ's and the incomparable Sylvester slippers which probably fulfills the fantasy of every kid.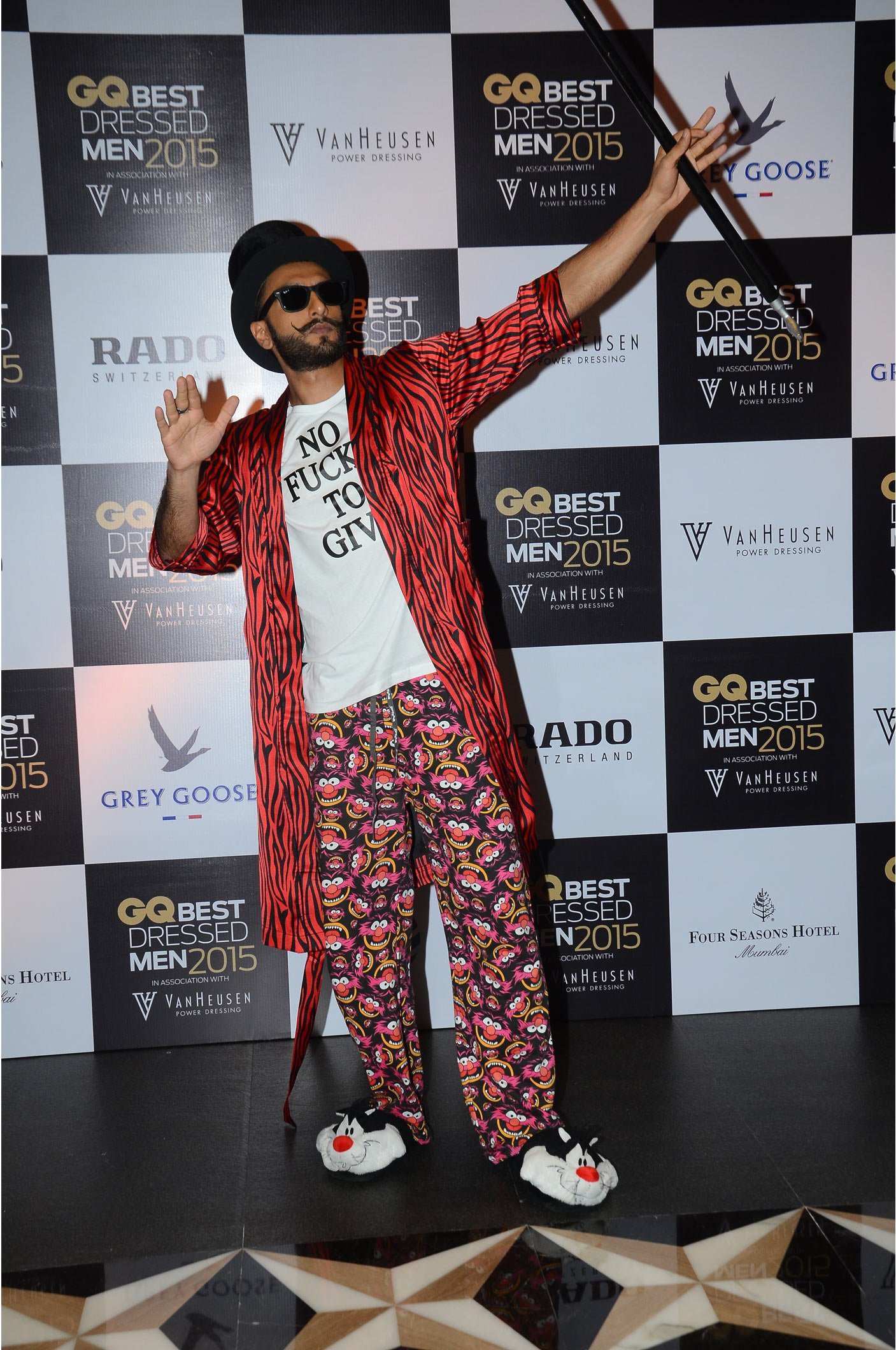 #13 – Cowboy Outfit Style
When you are never too old to not try on the cow boy outfit at least once in your life. RECOMMENDED: Sidharth Malhotra Outfits-30 Best Dressing styles of Sidharth Malhotra to Copy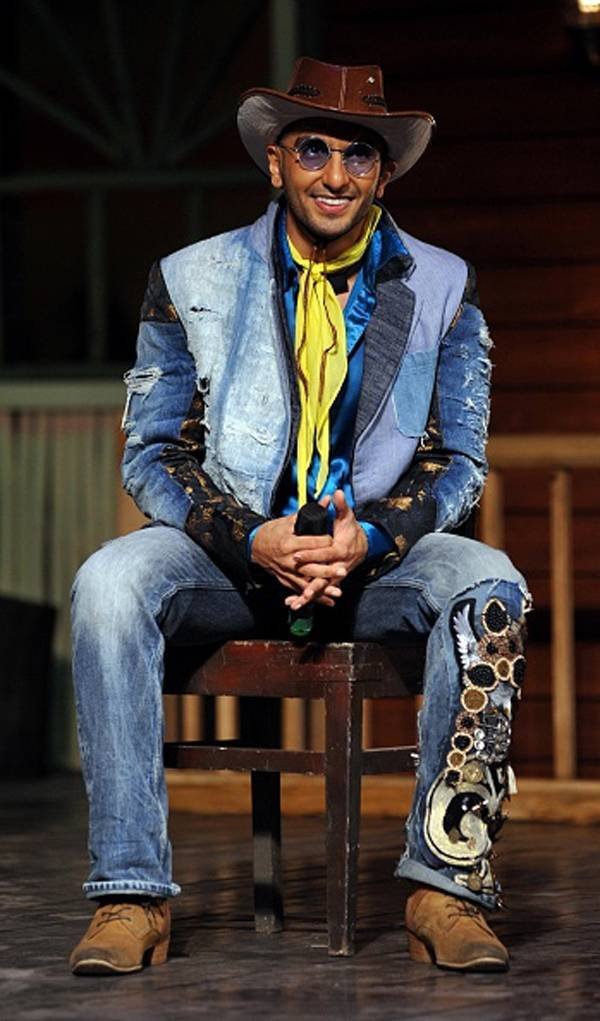 #12 – Outfit with Mickey Mouse Shirt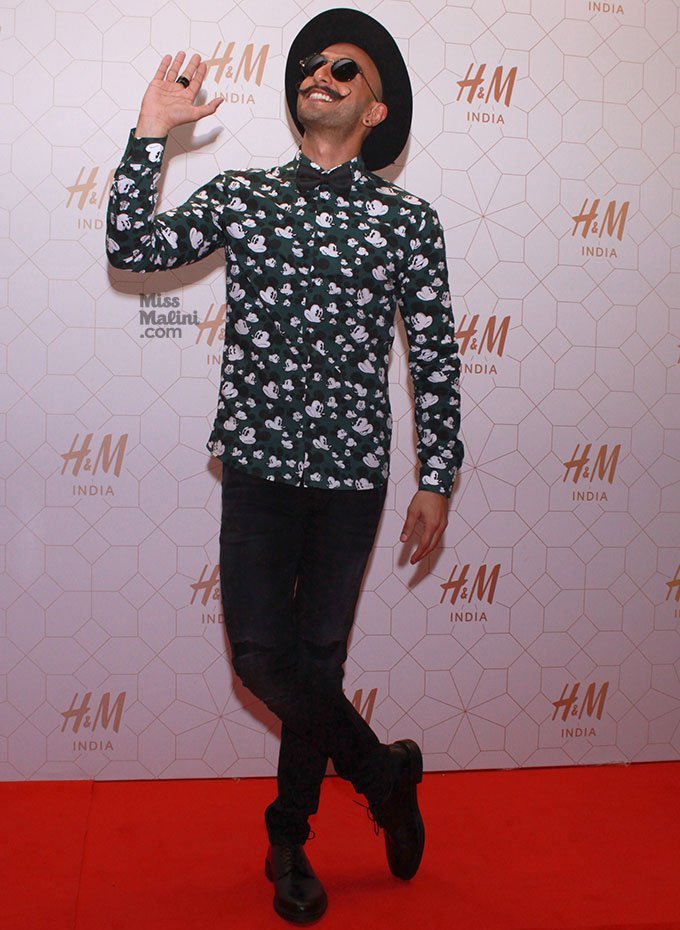 #11 – Classy Coat with Shalwar Look
#10 – Modern Mad Hatter Outfit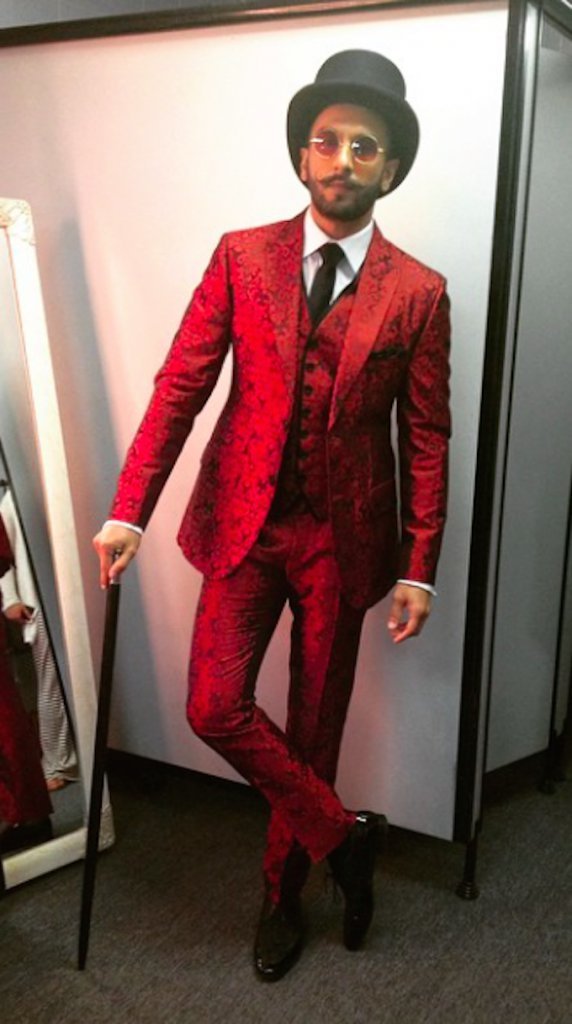 #9 – Full Printed Pant Suit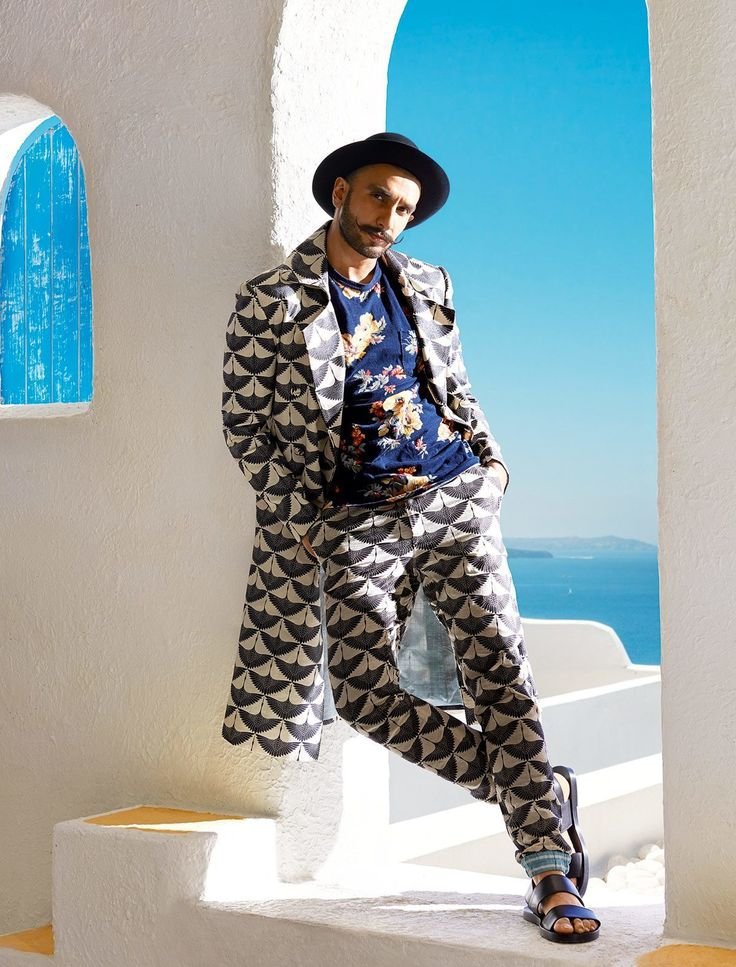 #8 – Vintage Suit with Goggles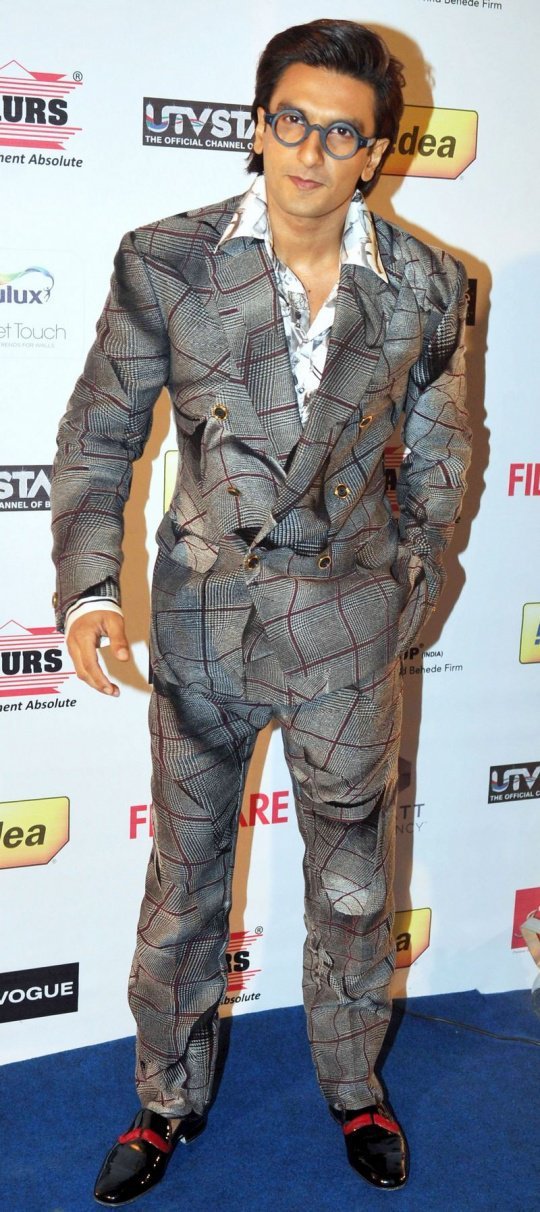 #7 – Ranveer Singh Traveling Style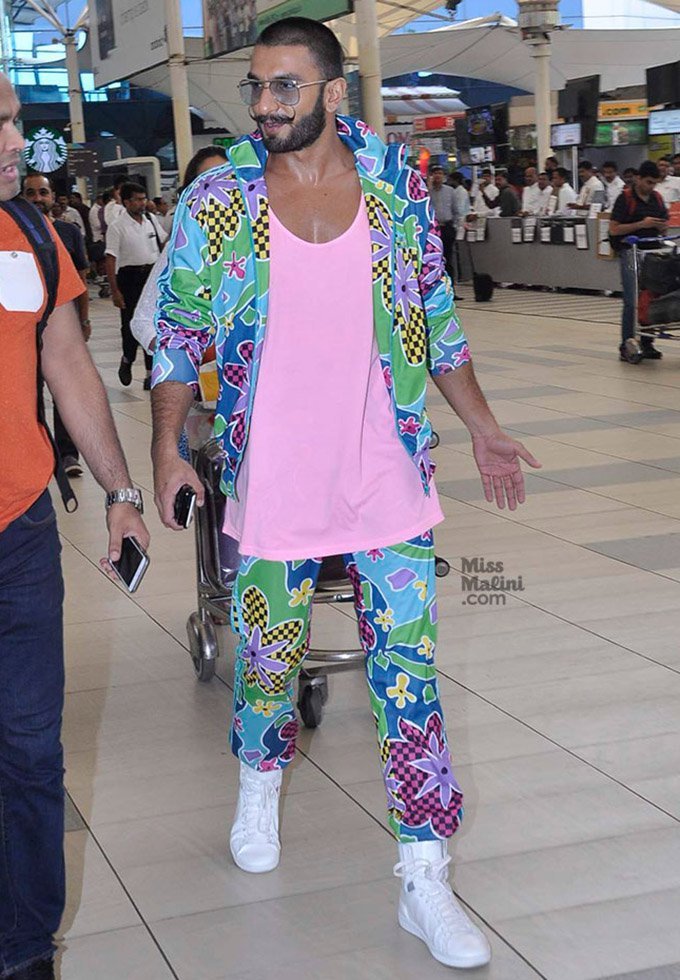 #6 – Ranveer Singh Rajasthani Outfit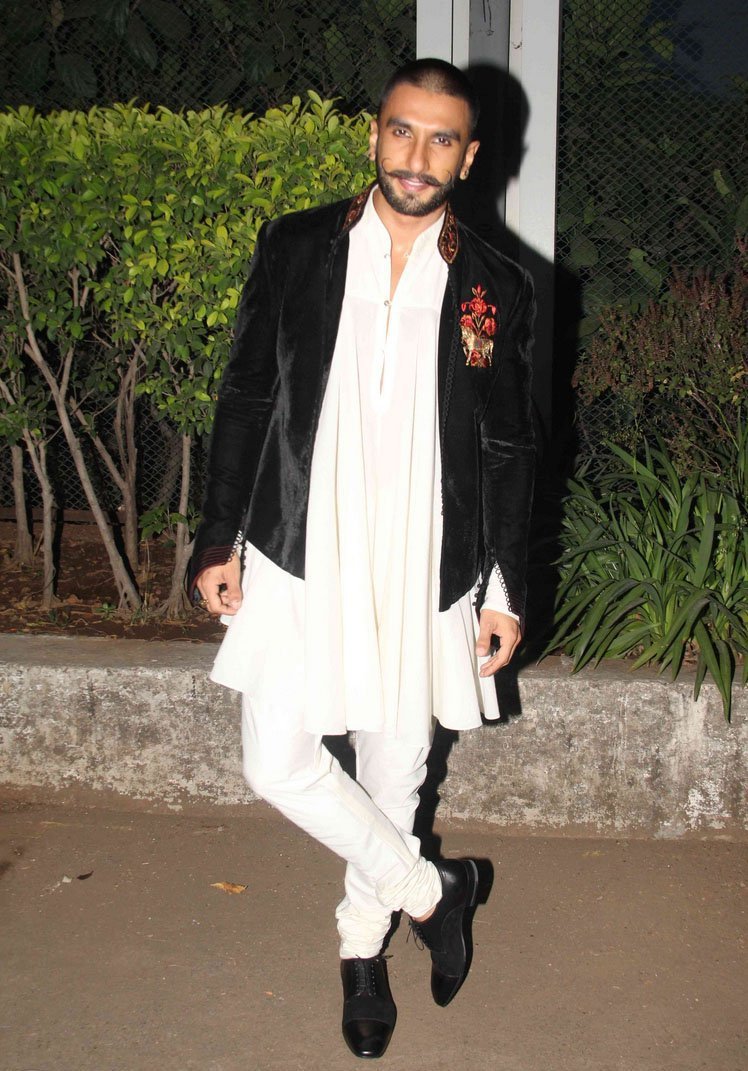 #5 – A Monochrome Suit Style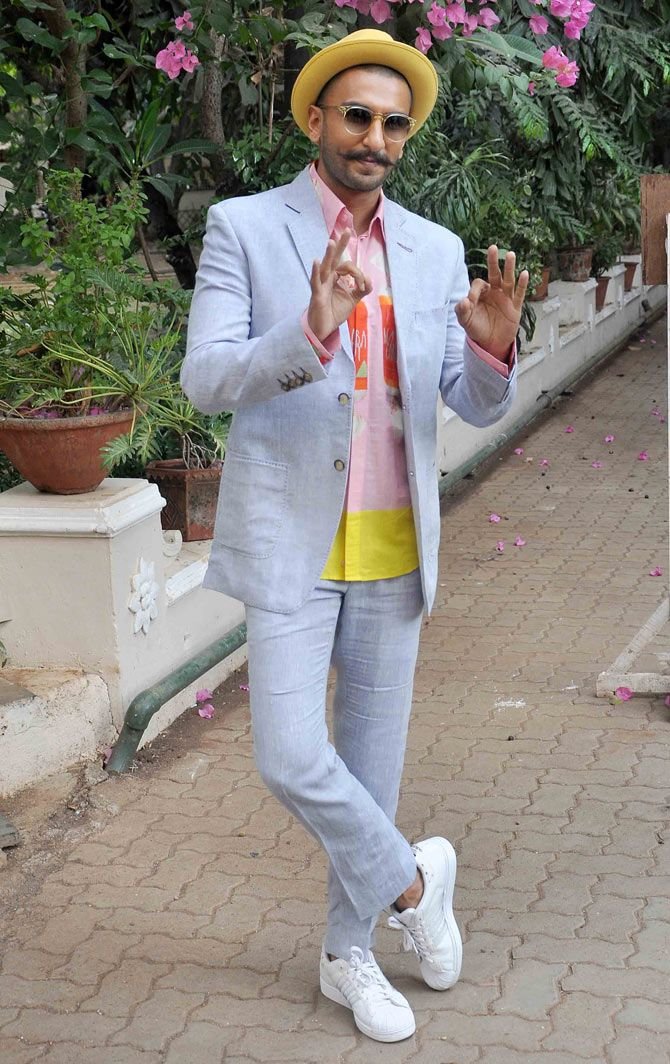 #4 – Suit with Fashion Print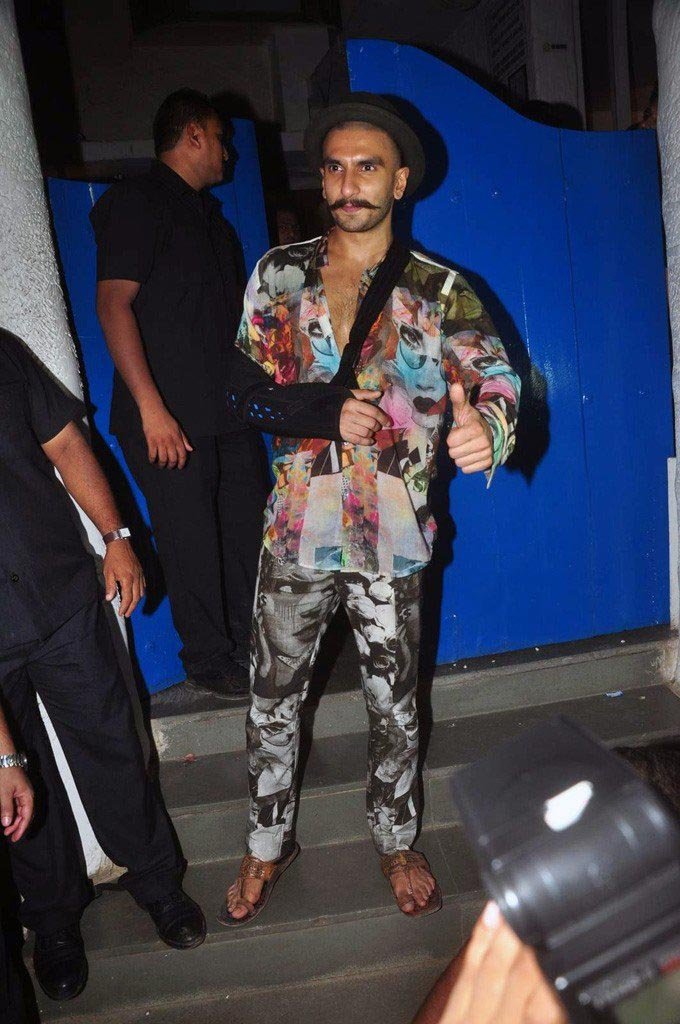 #3 – The Cultural Swag Outfit
#2 – Floral Suit with Bow Tie
#1 – Embroidered Coat with Gladiator Sandals