Kurti Neck Designs. The design of a neckline matters just as much as the Kurti itself. It brings about the overall outlook of a Kurti and is probably the first thing that a viewer notices on your outfit; the neckline. And an unsuitable or non-matching neckline gets in the way of the class of your outfit or the impact you want to make.
But, we are here to prevent anything that gets in the way of your outfit's class. With these pretty and most popular necklines, you are sure to nail any Kurti you put on. Once you know which neckline goes best with which Kurti style, you are sure to get ahead with the best Kurti styles for the new year.
Best and Latest Kurti Neckline Ideas
Check out these 23 newest styles in the Kurti necklines that you cannot afford to miss. We will guide you all about which neckline will go best with which Kurti style so gear up, and don't miss out.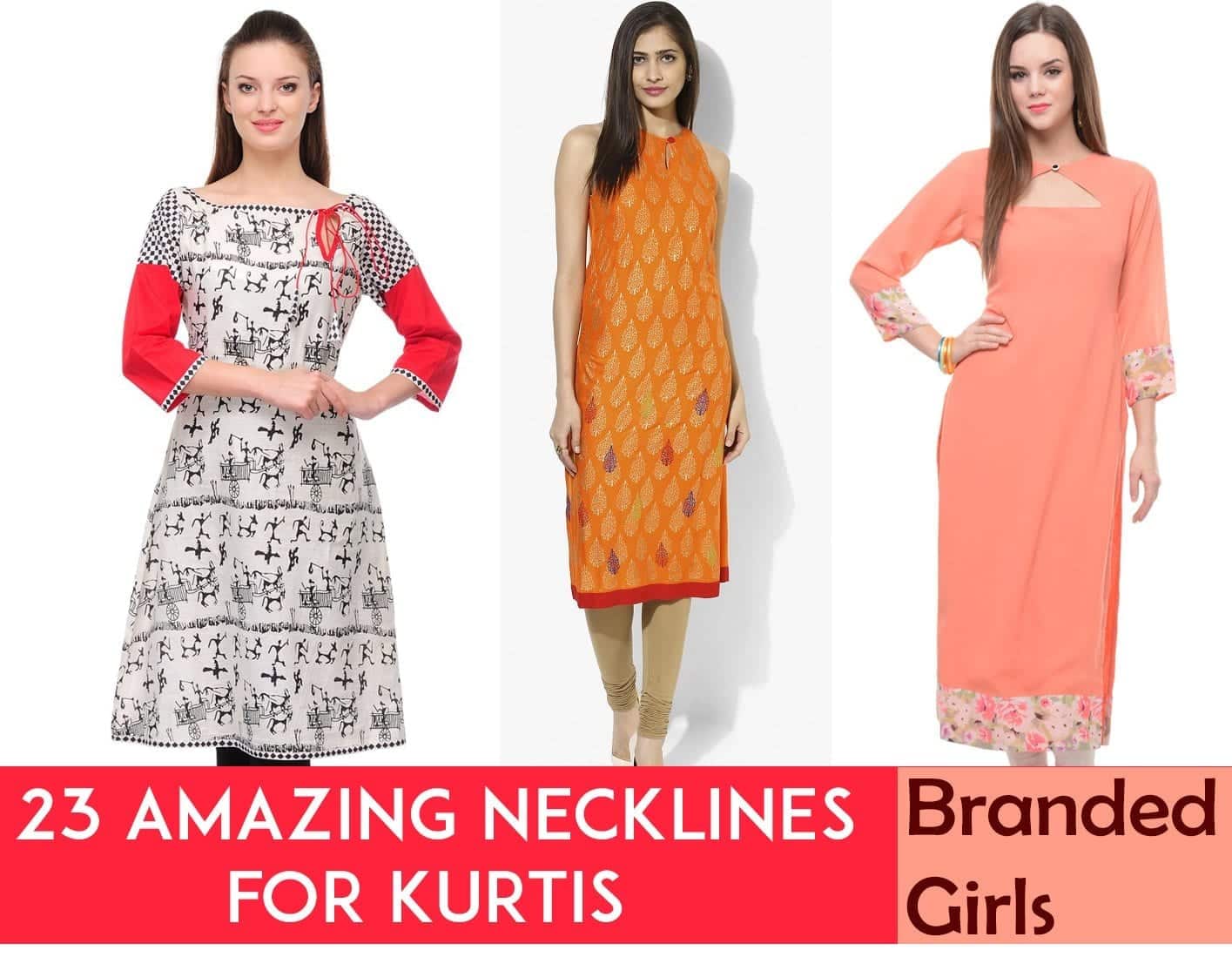 #23 – The Boat Neckline
The cool and composing boat neckline will go best with a Kurti with long sleeves. It is not recommended for broad shouldered women, but rather more suitable for women with narrower shoulders. Because the broad shape of the boat here gives a virtual but broader look to a person. It is best suited for all medium length Kurtis.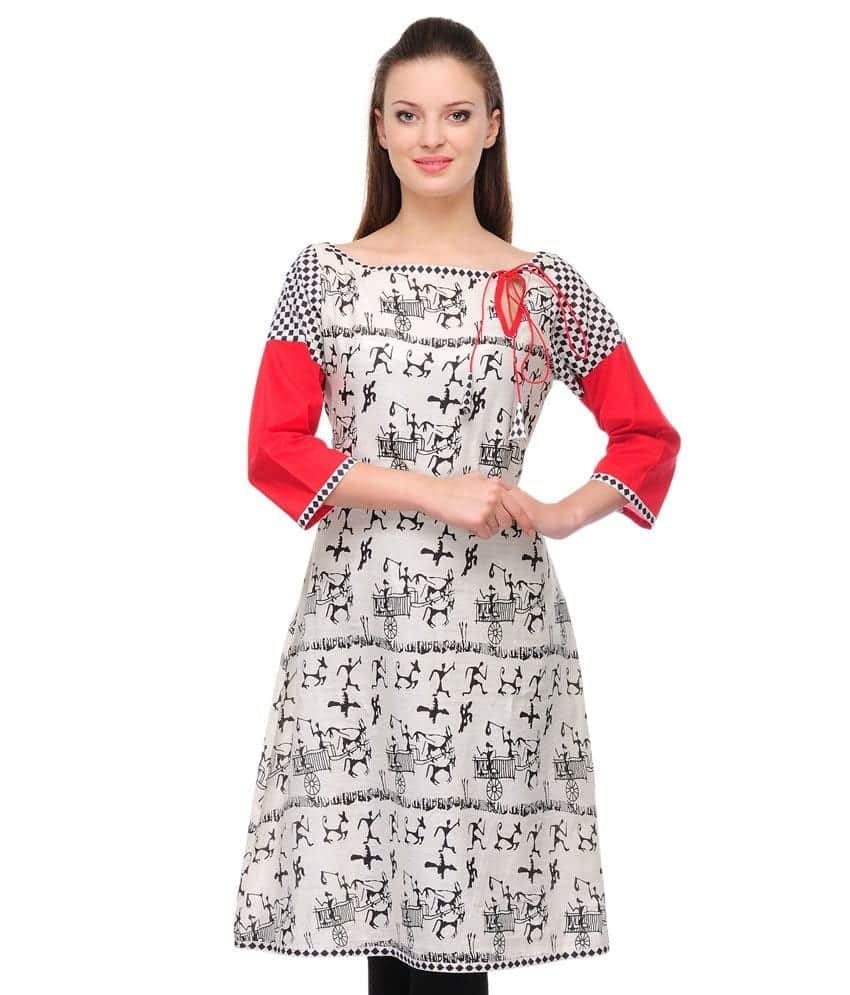 #22 – The Peter Pan Collar
Since it's more of a Western style of neckline, you have to wear it in a more Western way and avoid your own cultural Asian way. The style is inspired by the retro culture and became popular in Asia in the recent years. Wear it with tights or cigarette pants and not with shalwar and dupattas. To keep the charm of your neckline, avoid any pearls or pendants. RECOMMENDED: Winter Kurtis Designs – 18 Latest Kurti Styles for Women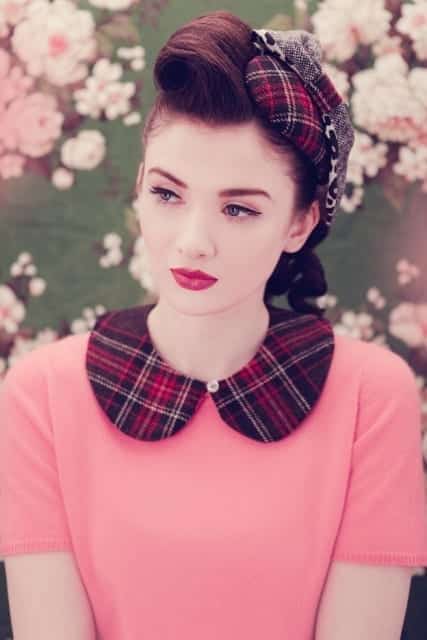 #21 – The Asymmetric Style
The asymmetrical neckline look is basically a variation of different styles of neckline composed into a single one. It can be found or created in many styles. You should choose the style according to your posture and what goes best with it. Make it more stylish rather than cultural or vintage.
#20 – The Closed Neckline
Known as closed neckline because it covers up to the bottom of one's neck. It goes best and most stylishly with short Kurtis and jeans, but medium length Kurtis is not a bad option at all. We suggest you wear them more boldly without a dupatta or a scarf because it will diminish the outlook of a closed neckline, and you don't want that.
#19 – The Illusion Look
The illusion neckline is different in a way that it has a net or lace segment attached to the bodice of a Kurti. It looks like a neckline because it covers up the shoulders in that way. Women mostly go for it because it gives a sexier look than any other style.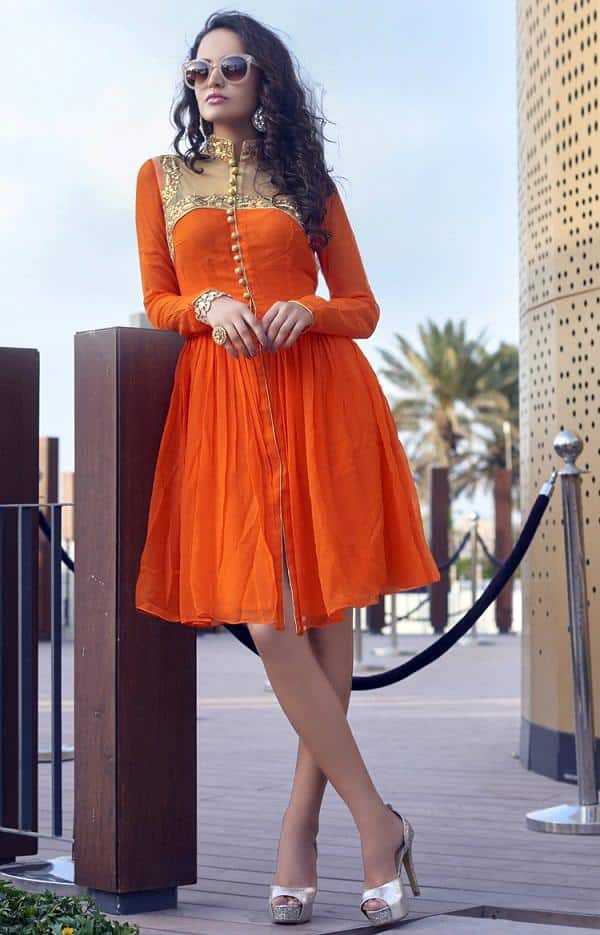 #18 – Keyhole Look
Although this style initiated way long ago in the 90's, it still counts as one of the timeless necklines women still prefer for their clothing. It will be a good option for women with more prominent beauty bones. If you find it too simplistic, you are free to pitch in ideas for adding sequins or button to its border.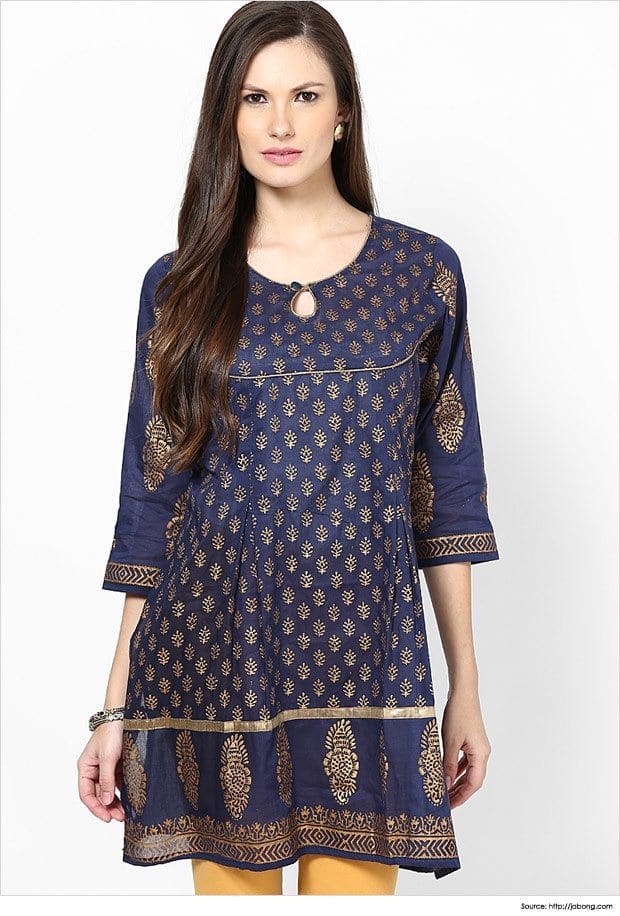 #17 – The Pentagon Style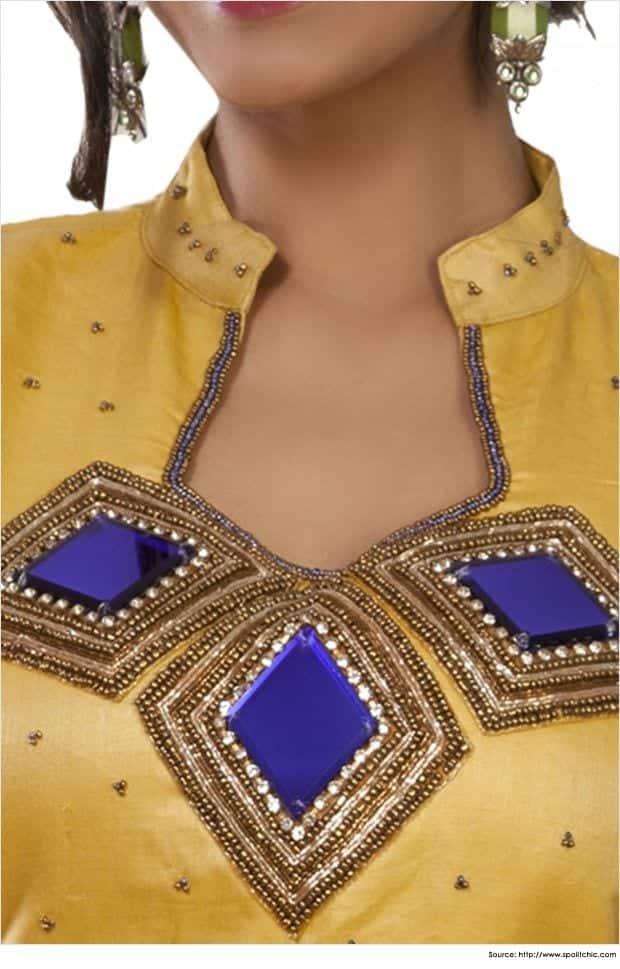 #16 – One Shoulder Style
This one is just meant for women who would love to show off their beauty bones and the sleek structure of their shoulders. It is not suitable for women with broad shoulders as it will only over broaden your posterior. Accessories are a good option with a one shoulder style and pretty neck jewelry and pieces will be looking dainty with this. Do have a look at Top 10 Pakistani Clothing Brands for Women 2019.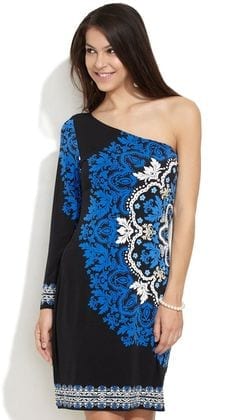 source
#15 – Off Shoulder Look
The off shoulder look completely falls off your shoulder and you should only for it if you find it comfortable. It is also known as the carmen neckline. And again, it goes well for women with skinnier looking shoulders and collarbones. So try it at your own arrangements.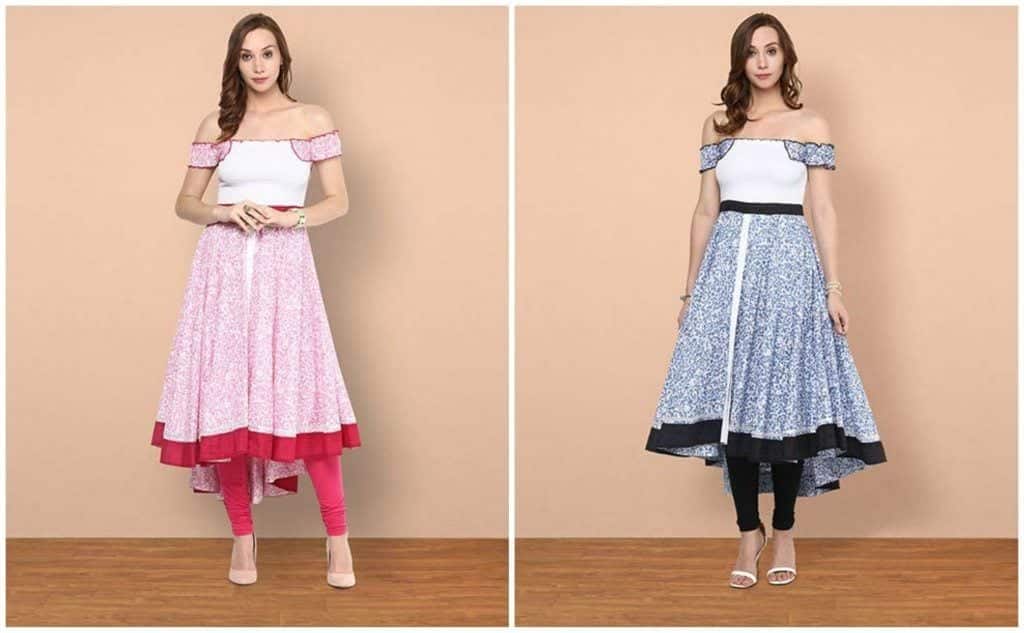 #14 – The Mandarin Look
For all the choosy ladies who rarely hold on to a particular style and keeps on updating. If you like collar necklines then you will like a mandarin look too. This style is mostly recommended for ladies with a slightly higher neck. This style is recommended for your most casual outfits, like with jeans or sneakers. Because you don't have to be formal with it.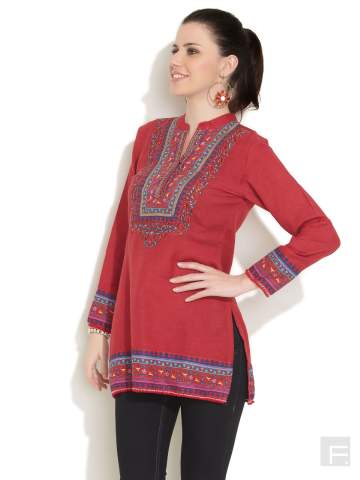 #13 – The Scoop Look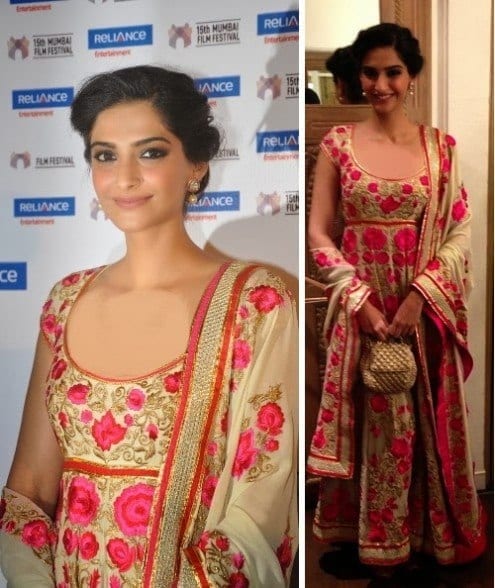 #12 – Indo-western Crew Style
This neckline is rightfully meant for outfits which Indo-western in style. It is suitable mostly for women with more slender and taller necks because it gives a rather prominent look to them. For women, who don't much fancy the idea of deep necklines, this will be a gift to them. If you prefer a dupatta with it, we suggest you keep drape it on a single side so the design will be visible. Don't miss out 20 Most Affordable Fashion Brands Every Girl Must Know
source
#11 – The Sweetheart Neckline Style
Wondering why it's called by the name of 'sweetheart'? Well, it's because the designers had the concept of an inverted heart when they introduced this neckline. What's great about this style is that it suits women of all body sized and does not restrict anywhere. If you wish to expose your neck jewelry a bit more, than this style will come in handy.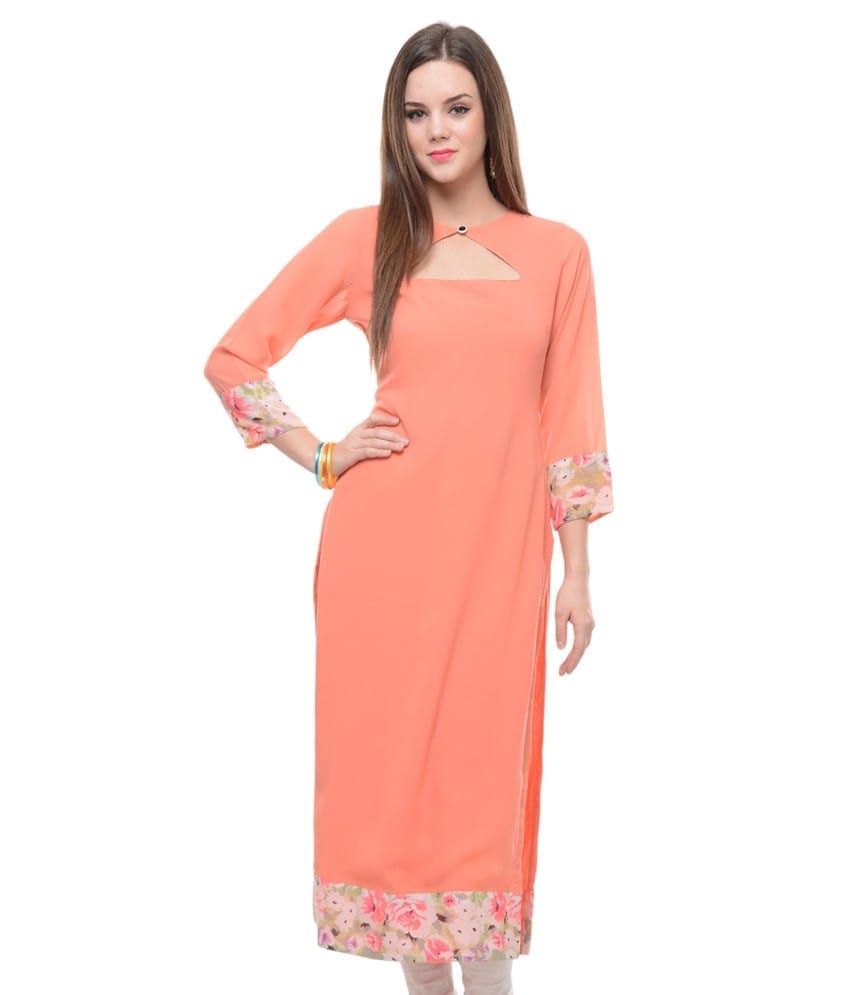 #10 – The V-Neckline Look
It's a catchy neckline style and is suitable for women of all body sizes. Although, women with slender or thinner necks should not prefer it because the V structure makes their necks appear a bit longer than usual. We suggest you match this style with a long Kurti and wear dupatta if you think it goes well.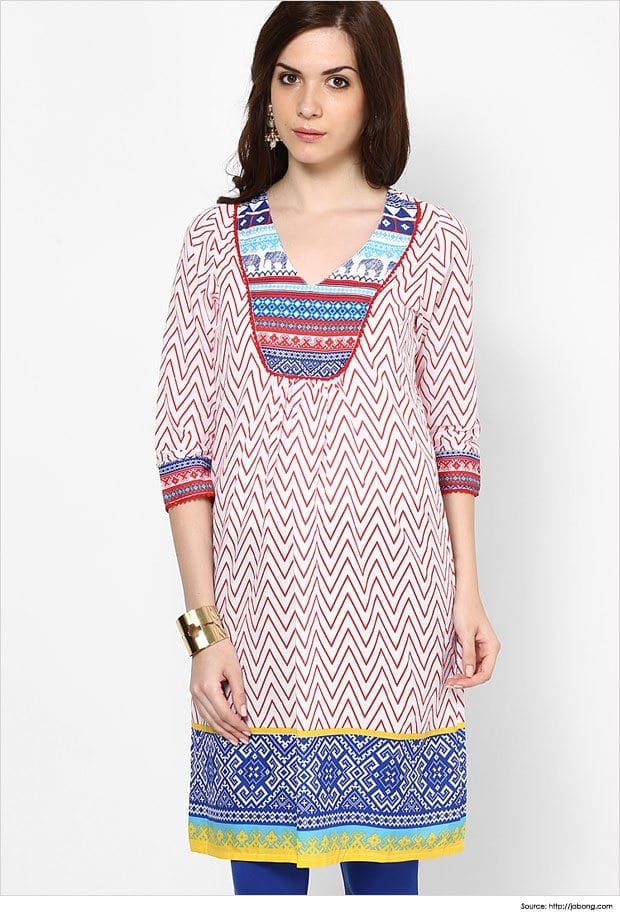 #9 – The Raglan Style
The gorgeous raglan style goes well with churidar and longer shirts. This neckline demands a sleeveless look of your shirt so you should go for that.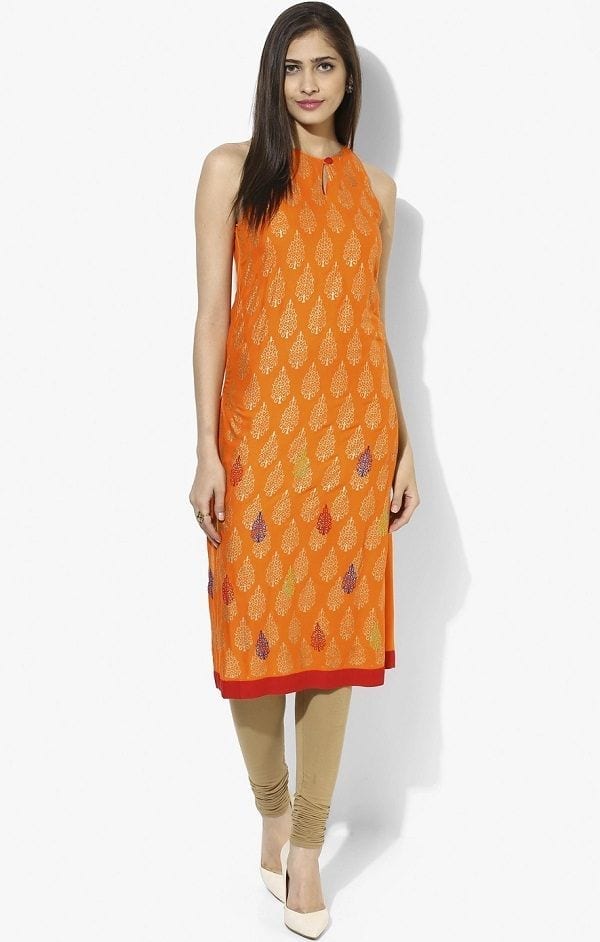 #8 – The Sheer Elegance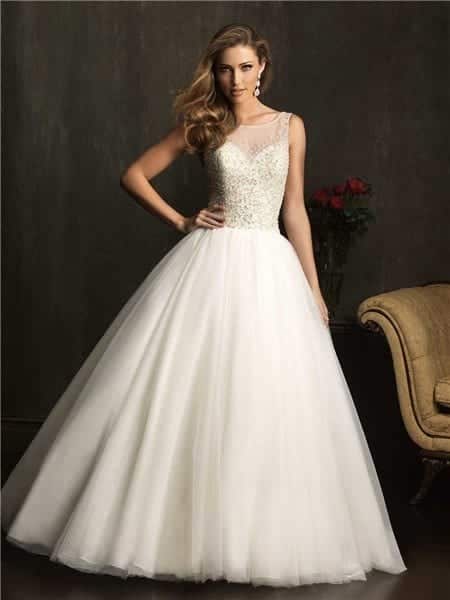 #7 – The Cowl Looks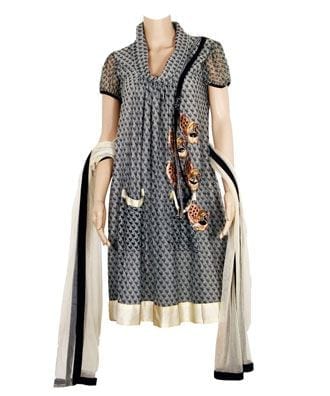 #6 – The High Neck Look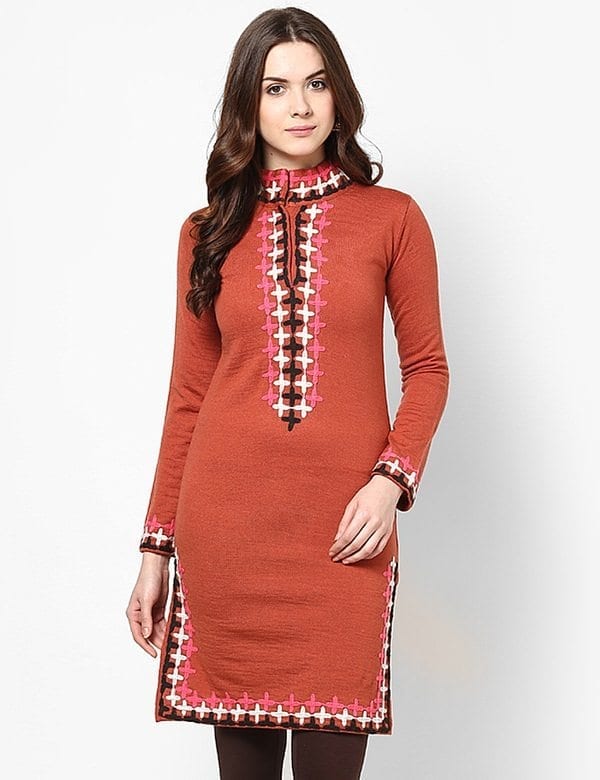 #5 – Jewels on the Neckline Style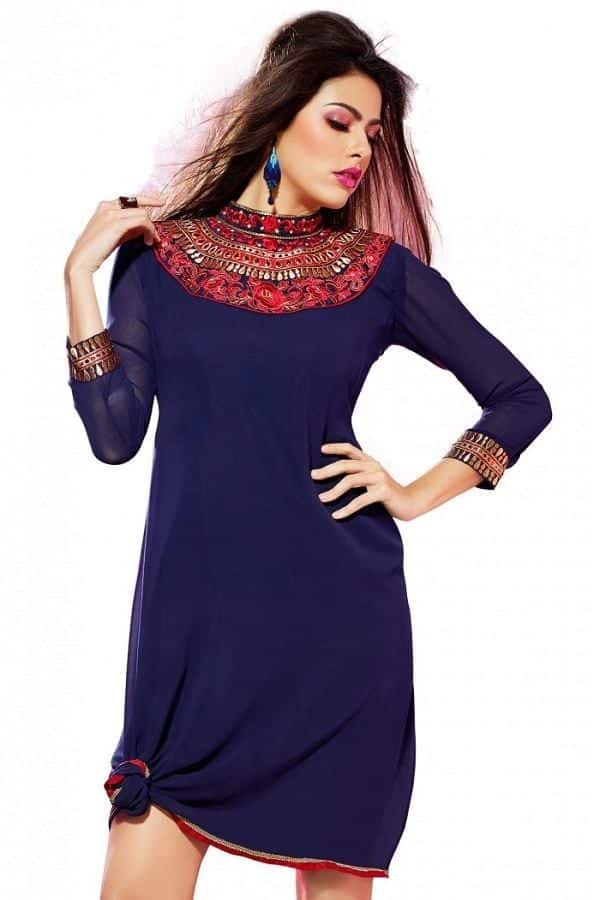 #4 – Timeless Round Look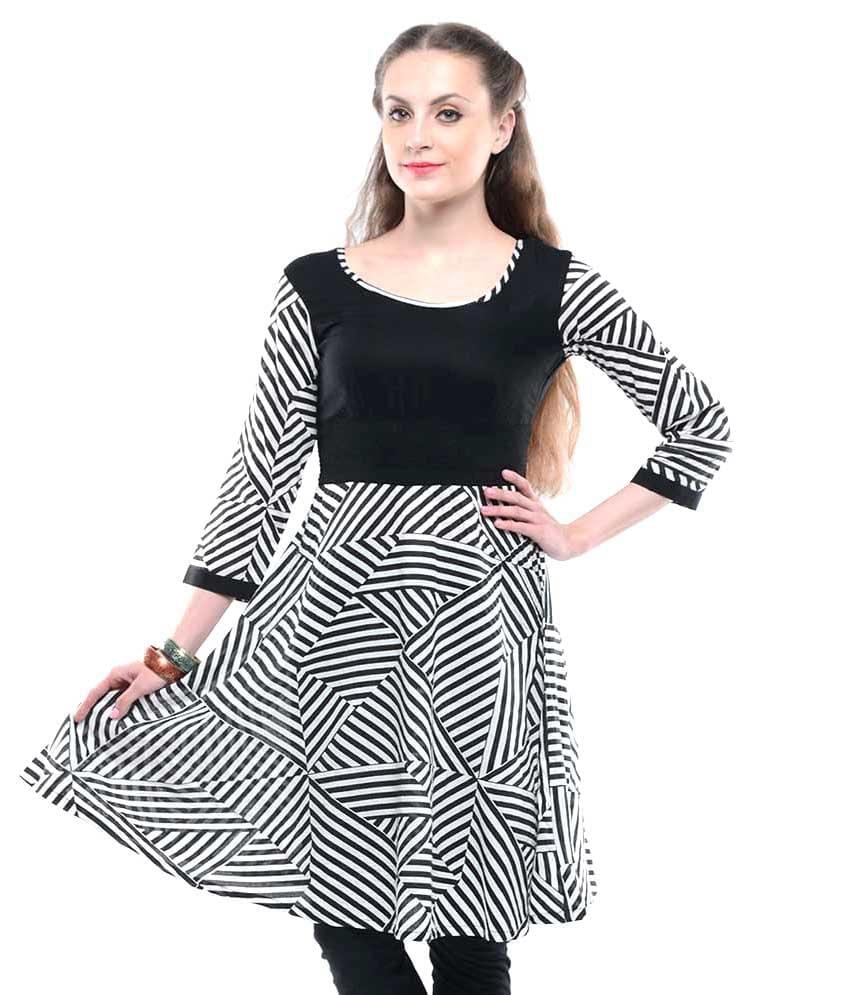 #3 – The Square Look to your Neckline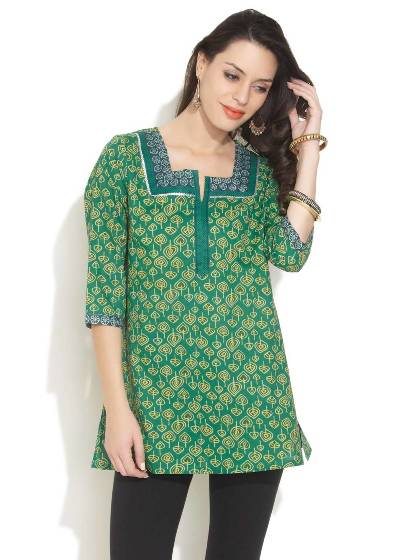 #2 – The Spaghetti Look
#1 – The Strapless/No Neckline Style