Ways To Wear Shalwar Kameez Modestly. Shalwar Kameez is the kind of outfit that does not seem to be going out of style anytime soon. When it ruled the era of 80's and 90's and ruled the wardrobe of Pakistani actresses, it was surely the age of Shalwar Kameez. Where all women loved it all the time.
Then when the western trends started to dominate our culture, shalwar kameez slowly drifted to the back of the line. Until in 2017, it once again dominated the Pakistani culture and came back with a high tide. Women once again were seen awed by the beauty of this cultural asset and Pakistan's all-time national outfit. So, here we will be taking you through the list of ways that will help you best match your hijab with a gorgeous shalwar kameez look!
 Best Ways To Style Shalwar Kameez For a Modest Look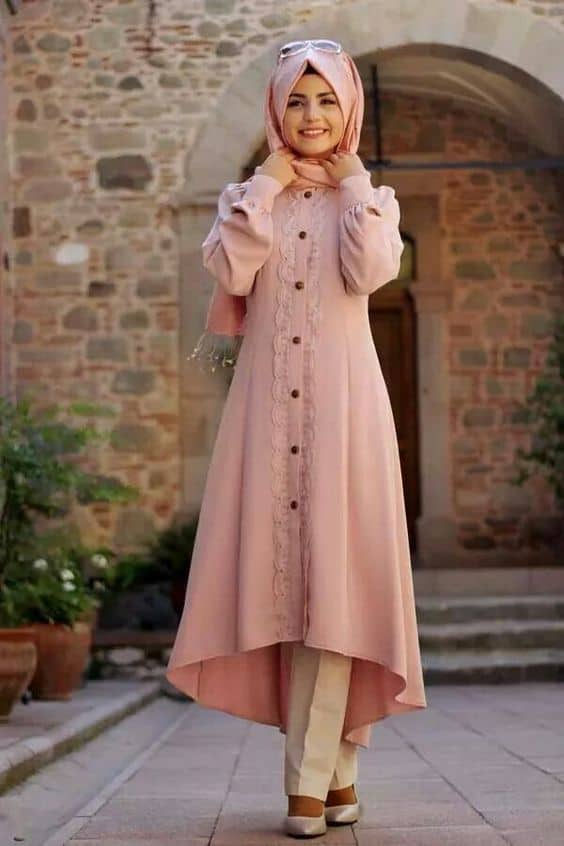 ↓15 – Full Black Look
What can make a hijab style with shalwar kameez even classier than usual? A full black style, because we all know that black's the most sophisticated color and look hottest on women. So, if black is your color too then don't forget to try this one out, as it might be your best hijab style for 2018. Here are Top 10 Brands to Buy Eco-Hijabs.
↓14 – Nude Hijab With Shalwar Kameez
Who could have guessed that the color that will shine out the best, will be the color of our very own skin! Yes, nude color rules the world of fashion. Even more so, a nude hijab with a shalwar kameez look, that will make you stand out no matter what. So try out nude hijab with a nude shalwar kameez, or a nude hijab with a bit more contrasting color like red or blue and rock your style once more.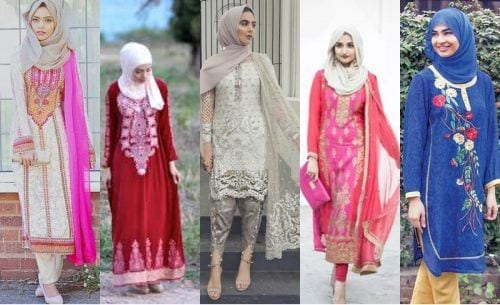 ↓13 – Wedding Style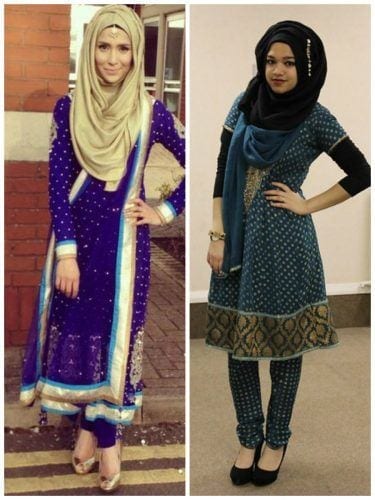 ↓12 – Shalwar Kameez With Turban-Hijab
For ladies, who do not entirely appreciate feminity – here's a backup plan. A classy and robust turban hijab for women who still wish to cover their heads, yet they don't entirely appreciate the feminine touch of hijab. So here's one for you that you can easily pull off with a casual shalwar kameez look or even a formal one when you are off to work. So choose your style and never miss out.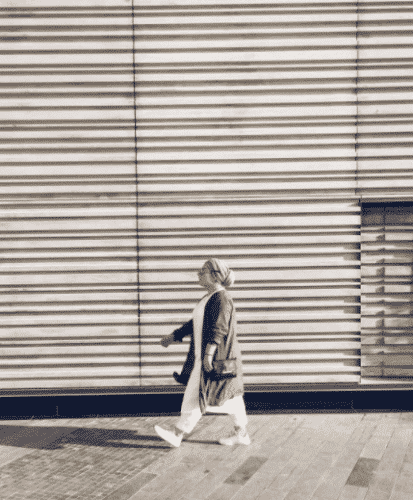 ↓11 – Professional Style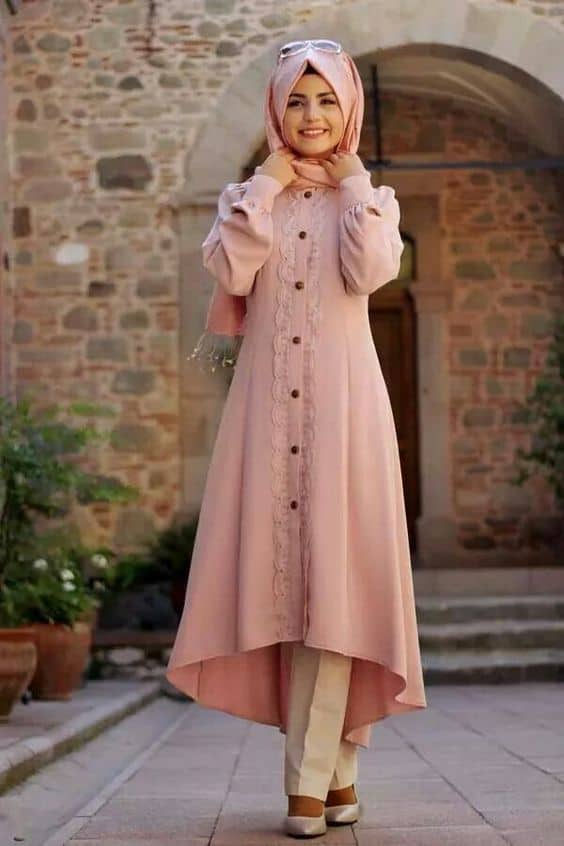 via
↓10 – Ethnic Indo-Pakistan Style
You cannot miss out the typical Pakistani style – with this ecstatic hijab with shalwar kameez look in your own Pakistani style. The long frocks style, the lengthy dupattas, and the well-mannered hijab – all in place to rock a Pakistani look. So set this as your ideal 2018 Pakistani look with hijab and shalwar kameez. Do have a look at these 30 Amazing Ways to Wear Patiala Salwar.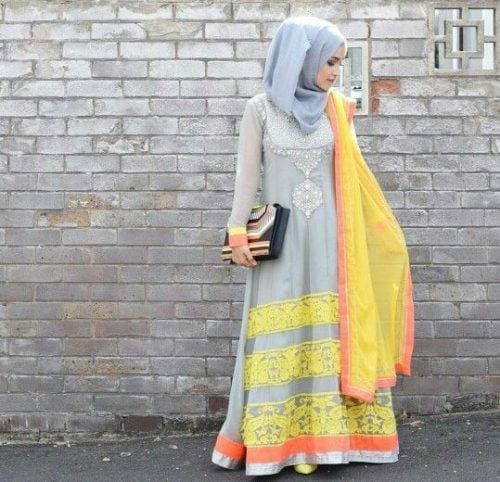 ↓9 – Summer Style
We all wish we could rock our summer look as much as our winter's. But you need not worry, as you can always spice up your summer style with this simplistic yet bold look with hijab and shalwar kameez. Make sure to wear bright and bold colors to come off confident and stylish as always.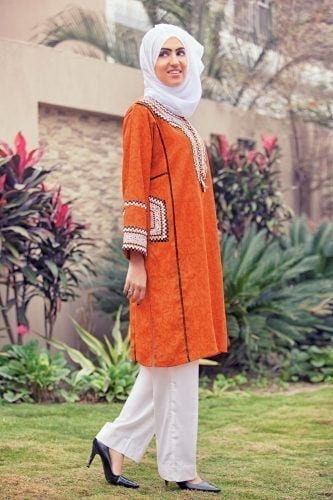 ↓8 – Patiala Shalwar Kameez With Hijab
And Patiala shalwar looks never go out of style. So try out this one Patiala look with a cool short shirt and a sassy hijab to pair with. Make sure to match with heels so your Patiala look can be highlighted! If you to look as fabulous as the model in the picture then wear two nearly similar colored shirt and shalwar and a lighter colored hijab to match it with.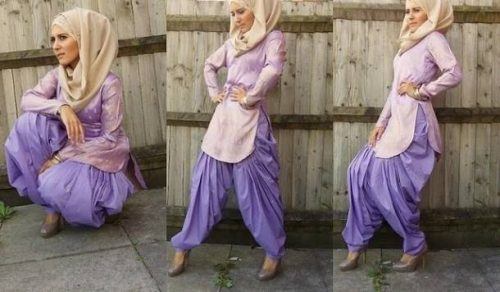 ↓7 – Shalwar Kameez And Hijab With Abaya
Shalwar kameez and hijab paired up with abaya is a dream for all the ladies who wear abaya with nearly every outfit. So now it's your turn to nail an abaya look with a stylish shalwar kameez and a glossy hijab. So don't miss out and try your most cultural look!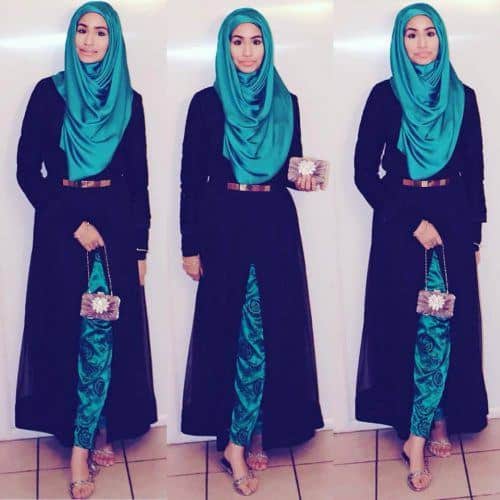 ↓6 – For A Fancy Look
We all have to be fancy once in a while. So here's a tip for the ladies who love going out and bound to wear fancy dresses. So now you can match a sophisticated hijab with a fancy shimmering shalwar kameez look so you can take modesty with you wherever you go. Take some inspiration from below!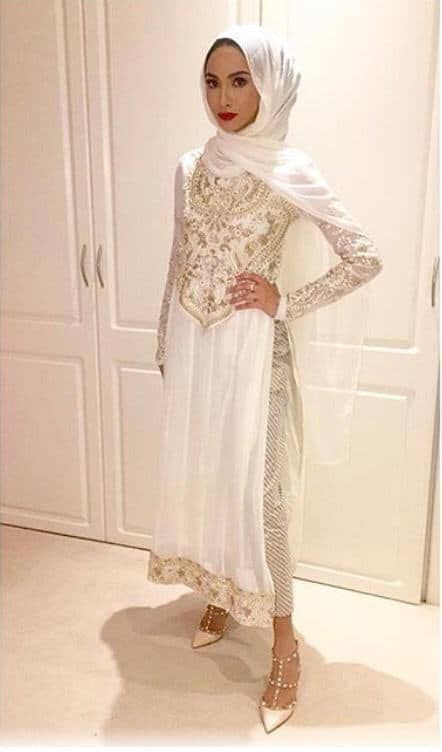 ↓5 – Wear Hijab With White Shalwar Kameez
Now match a contrasting hijab with a white shalwar kameez look and nail your style! Like this sensual lady in the picture below – match a dark-colored hijab with a white shalwar kameez and impress all those around you.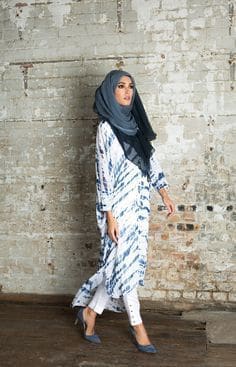 ↓4 – Printed Hijab With Printed Shalwar Kameez
Printed hijab is always on the trend. In 2018, printed hijabs have taken a huge leap and all women are after them now. So you pair up a printed hijab with a printed shalwar kameez to look your best. Gone are the days of simplistic clothes, it's the era of maximalism and printed hijabs are winning! Don't miss out these Latest kurti designs 2018 from top 15 kurti designers these days.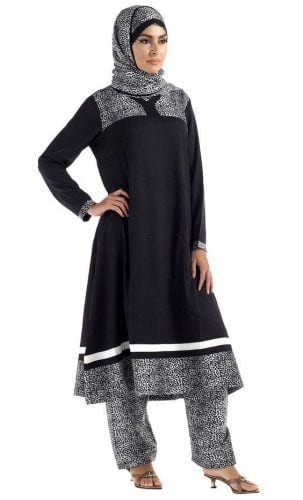 ↓3 – With Tulip Cut Shalwar Kameez
Tulip cut shalwar kameez is ruling today's fashion and you can see why! Tulip cut style looks casual, sophisticated and appealing which means it can go with any look. And wearing it with hijab is even better because you are even more class.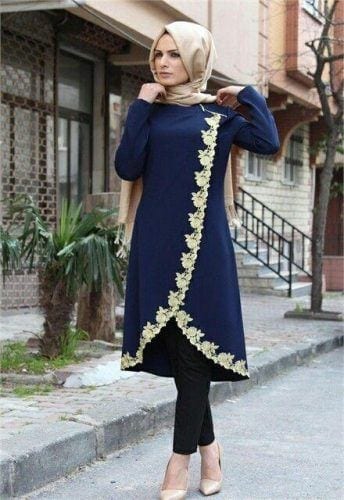 ↓2 – With High-Long Kameez
High-long kameez is for all the modern chicks who want to be always up to the trend. So here you go, try a high long shirt with a classy and modern-looking hijab. You can match your outfit with heels so you can look even more sophisticated and updated in fashion!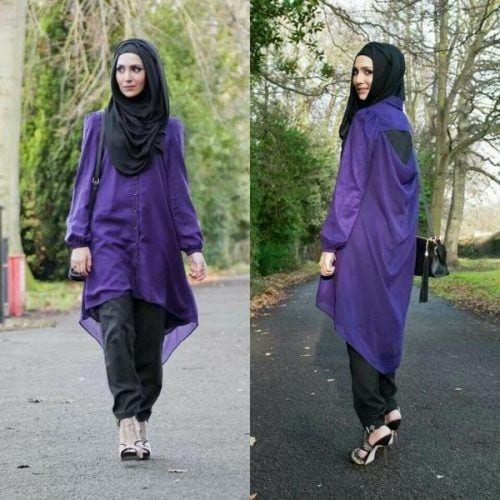 ↓1 – How To Wear Hijab With Single-Split Kameez Shalwar
Single split kameez and shalwar are also taking everyone's attention because they look utterly classic and fabulous on all women. Try out this single split kameez and shalwar with a cool hijab look and impress all your peers. Match this look with a nice of heels because single split shirts are usually long and that would be some match with your high heels.