Cute Spring School Outfits For Girls. Going to school in spring, you might be worried about what to wear or how to dress up. It is the wish of every young girl like you to look attractive, active, pretty when attending school. Need some help in choosing the right back to school outfit?
This blog post will help you know about different ideas; following these, you will go to school looking stunning. Spring season is usually one of the most underrated times of the year because many people can't be patient enough for the summer season. And then there are those memes that state that summer is the most enjoyable time because it is a vacation time to hit the sunny beaches. But we feel that Spring is the best time of the year to get all dressed up as you have a beautiful color palette of nature to boost up your spirits.
What To Wear To School In Spring?
Spring is the best time of the year to dress up fashionably. It's neither too cold nor too hot, so you are free to wear your favorite outfits in style. It is not truly about school itself, teens and young kid girls need to know that school is not a place that's all about assignments, projects, homework, dull subjects, or even strict teachers; it is the period when you make the best memories that you will enjoy for the rest of your lifetime and tell the tales of them to your children. For contributing astounding moments at such a place, you unquestionably need to feel positive and happy in your skin, and one of the ways that you can use to expand your self-esteem is to groom nicely during your school days.

A flawless and comfortable outfit to a school can be a great self-confidence booster. You want to carry something that's relaxed but still exhibits your style. Here are some suggestions for school girls to wear on campus, if you have trouble finding an outfit for yourself.
Chic Top: A brilliant striped t-shirt can jazz up your outfit without looking amateurish. If you're going for something more conventional, try a classy button-up blouse in a freer fit so that you don't want to feel constrained.
Denim? Any day! Denim Jeans are informal but also convenient to dress up. Again, go for a more flexible combination that will keep you relaxed strolling through the halls all day, and if you are opting for smart skinny jeans, make certain they're not too skin-tight, or you will be uncomfortable during classes.
Avoid Short Length Dresses: The ultimate thing you want is to get in the struggle for breaking the dress code, so avoid the small mini-skirts. Try wearing a pleated or pencil skirt, or a classy dress with a delightful print.
Footwear for School: Flats are going to be a lot more convenient than wobbling around in heels all day. Slip-on a pair of ballet flats, lace-up oxfords, loafers or sneakers, or whatever you find comfortable and that fuse with your outfit.
Accessories for a School Girl: Try to avoid wearing any accessories while going to school. Only on special events, you can try a stack of multicolored bangles or a couple of layers of chains. Jewelry is an exceptional way to personalize your outfit, but please don't overdo it.
Bags to Carry for School: Instead of carrying big size purse, try carrying a backpack which has numerous zips and portions of different size to accommodate each and everything you want to bring to school.
A Shopping list for Back to School Items
Other than notebooks, pencils, pens, and backpacks, let us remind you of the few important things that you will need when going back to school.
For any time of the year, three to five pairs of jeans
Four to five short-sleeved tops for sunny days
Two to four long-sleeved tops for relatively cold days
Three to five hoodies for winter
Two to four sweaters for cold days
Two to four pairs of light fabric pants or skirts for any time of the season
For the upcoming winter season, five to seven pairs of socks and leggings/tights
↓ 18 – Chambray Shirts for Casual Look
Chambray is a modest weave fabric, woven with a shaded yarn in the ties and a white yarn in the weft. Like chambray, denim is made with a shaded yarn. This denim is usually very dense, and in most cases, would not make for a much comfortable shirt as compared to a cotton shirt. A nice buttoned chambray shirt can be tucked in cute pink pants or jeans and you can add a belt for some more style. Beige or golden shaded accessories would look nice with the outfit in the shape of sandals, bags, and jewelry.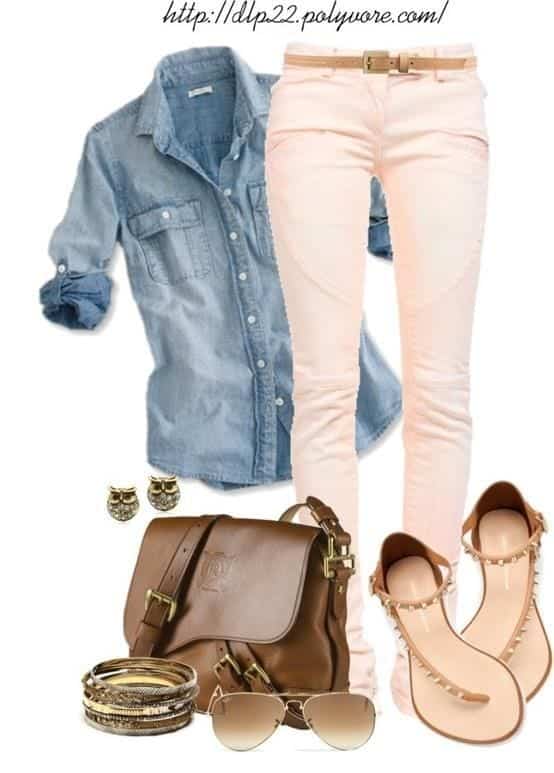 ↓ 17 – Colorful Patterns
Since spring is all about colors, nothing looks better than a colorful skirt that you can wear to school with a plain white blouse. Or do the opposite with a white skirt as white helps make the colors shine in contrast. I love the heels she has matched with this outfit. Also, have a look at these recommended shoes to wear with skirts of different types.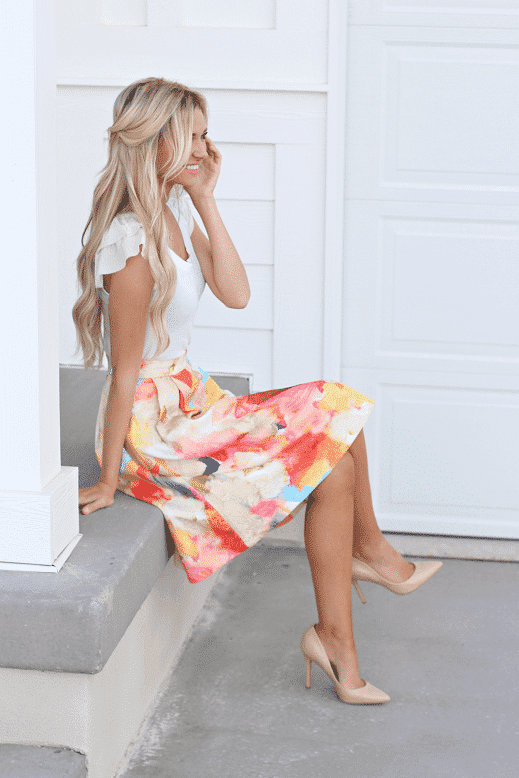 ↓ 16 – Spring School Day Time Prom Dress
Have an upcoming spring prom or dance? Dressing up for a daytime function is much different than nighttime ones. In the day, you don't want to go for glittery stuff, whether it's in the dress or make-up. Keep everything matte and simple. So how about a nice lace dress, and considering its spring, use a nice floral color like pink, blue, or yellow.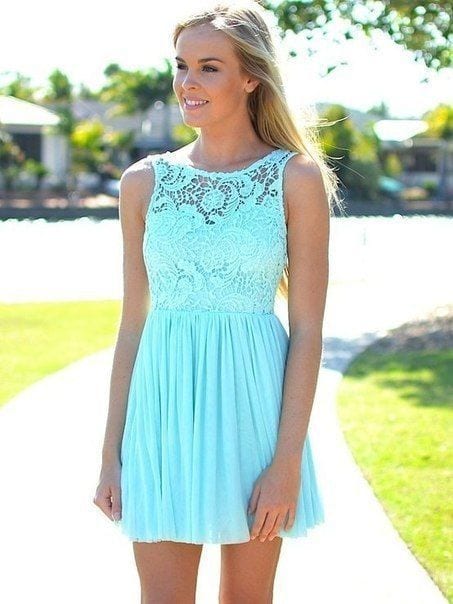 Or you could choose a tye-and-dye, double-shaded dress like this with some beadwork.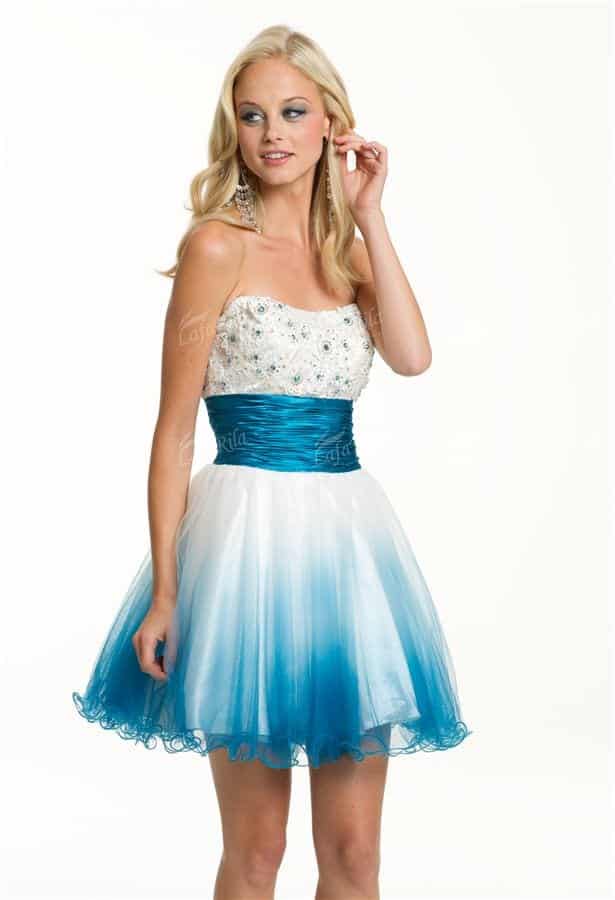 ↓ 15 – What To Wear To Spring Dance In School?
Night Time functions are where you can bring in all the glitz and glamor. Check out this dress, which is all about spring vibes. Floral and green colors mixed with a glittery belt, an item of clothing like this, will make you the star of the night. Let us not overlook the truth that spring delivers us a lot of pleasant breaks, dances, proms, and party events. There is much of a strong probability that you will be going to attend an after-school party so are you heading to a gathering after school? Here is what you require to wear if it is taking place in the day; wear a cute multicolored dress because spring is all about richness and bright colors, but if the party is taking place at nighttime then this is really a different story; you can still wear bright outfits, and you can also wear some glittery attires that will grasp the consideration of everyone around you, putting you in the spotlight of the campus.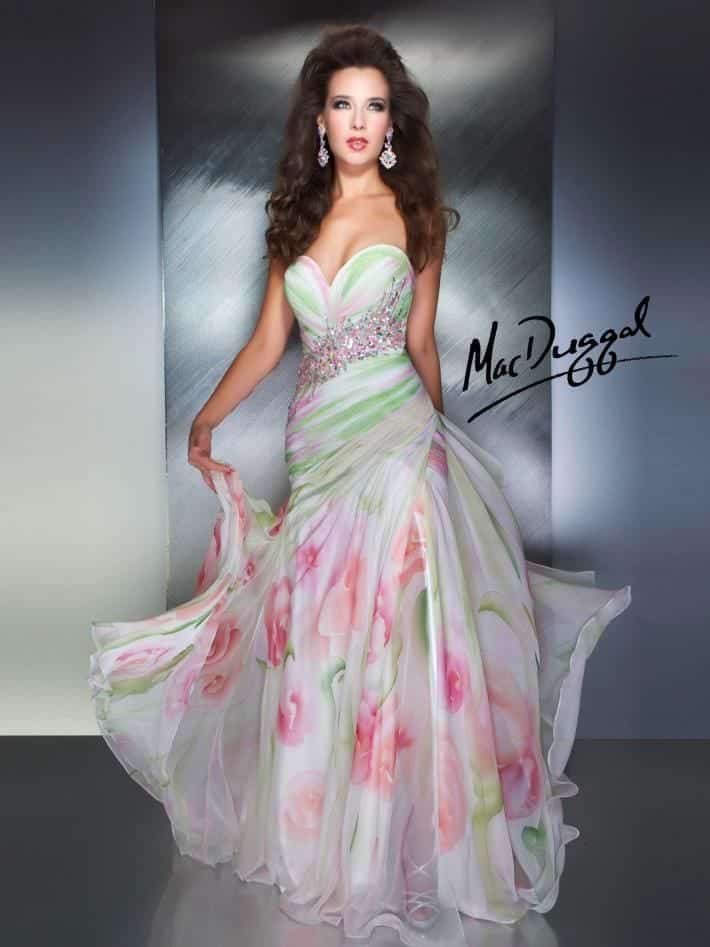 If you like small dresses instead of long gowns, then this one would be perfect for any spring prom, formal dance or even homecoming. The waves make the perfect hairstyle, and the jewelry and nail art all just complete the look. For some easy but blingy nail art ideas to go with your formal dresses, have a look at these Bling Nail Designs.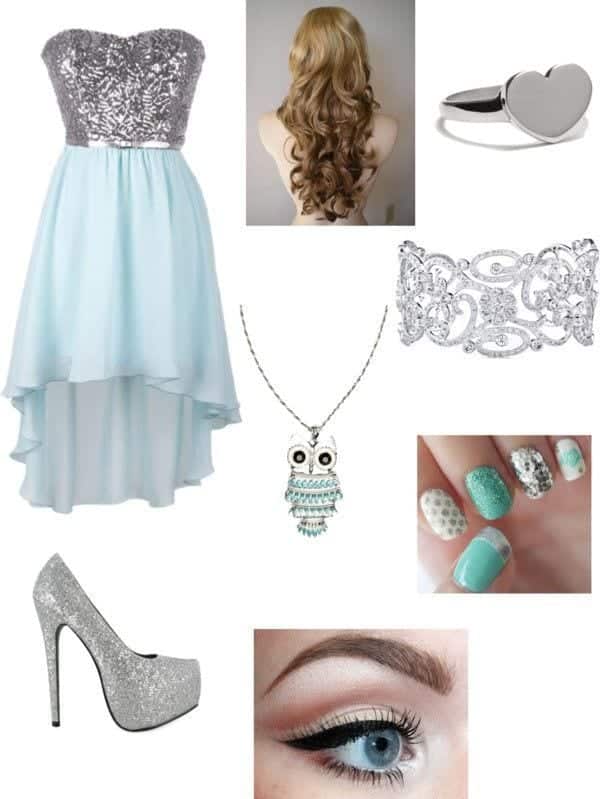 ↓ 14 – Girls Back to School Outfit
Black tights with a white blouse look great as a spring school outfit. Ankle Boots or white sneakers are perfect for this outfit.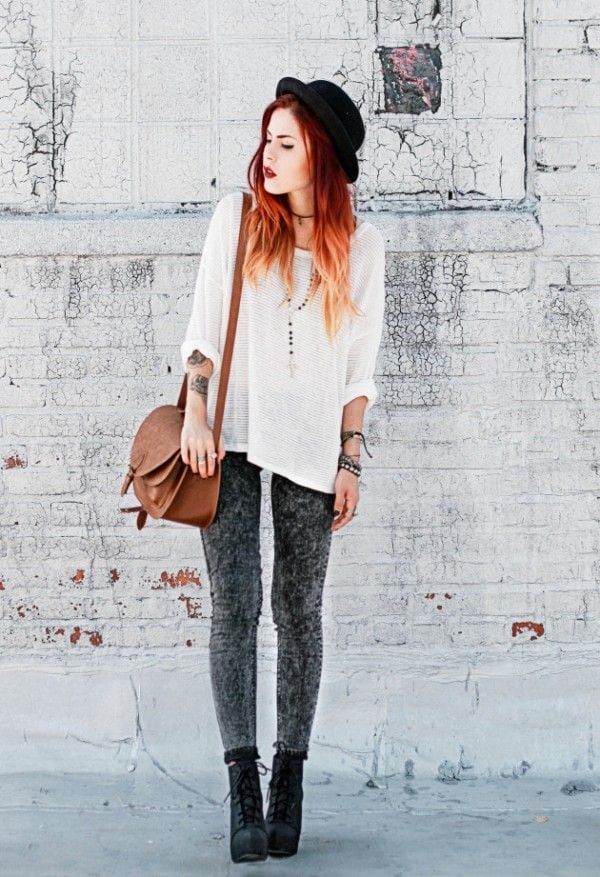 ↓ 13 – Punk Look
For a punk school outfit, go for one that complements your hair color. Note how the black front open check shirt and beanie hat make her red hair even more significant. You can wear it with tights, a leather skirt, both of them or simply ripped jeans. Punk is also considered cool ever since it was famous, thanks to Pink, the rock star. For obtaining this look, you need to pick up amazing clothes that will go flawlessly with your hair color, principally if you have a freakish and bold one. You will require a check shirt along with a leather skirt as well as a set of tights. To further complement your look, try combining a beanie hat that will make your hair shade even shinier or bolder along with a delicate choker around your neck. With such an outfit, you have the option to either carry a pair of comfy sneakers or some nice ankle boots; both will look classic. You can check out these New Hair Color Trends for Teen Girls to Try in 2019 for more ideas on this.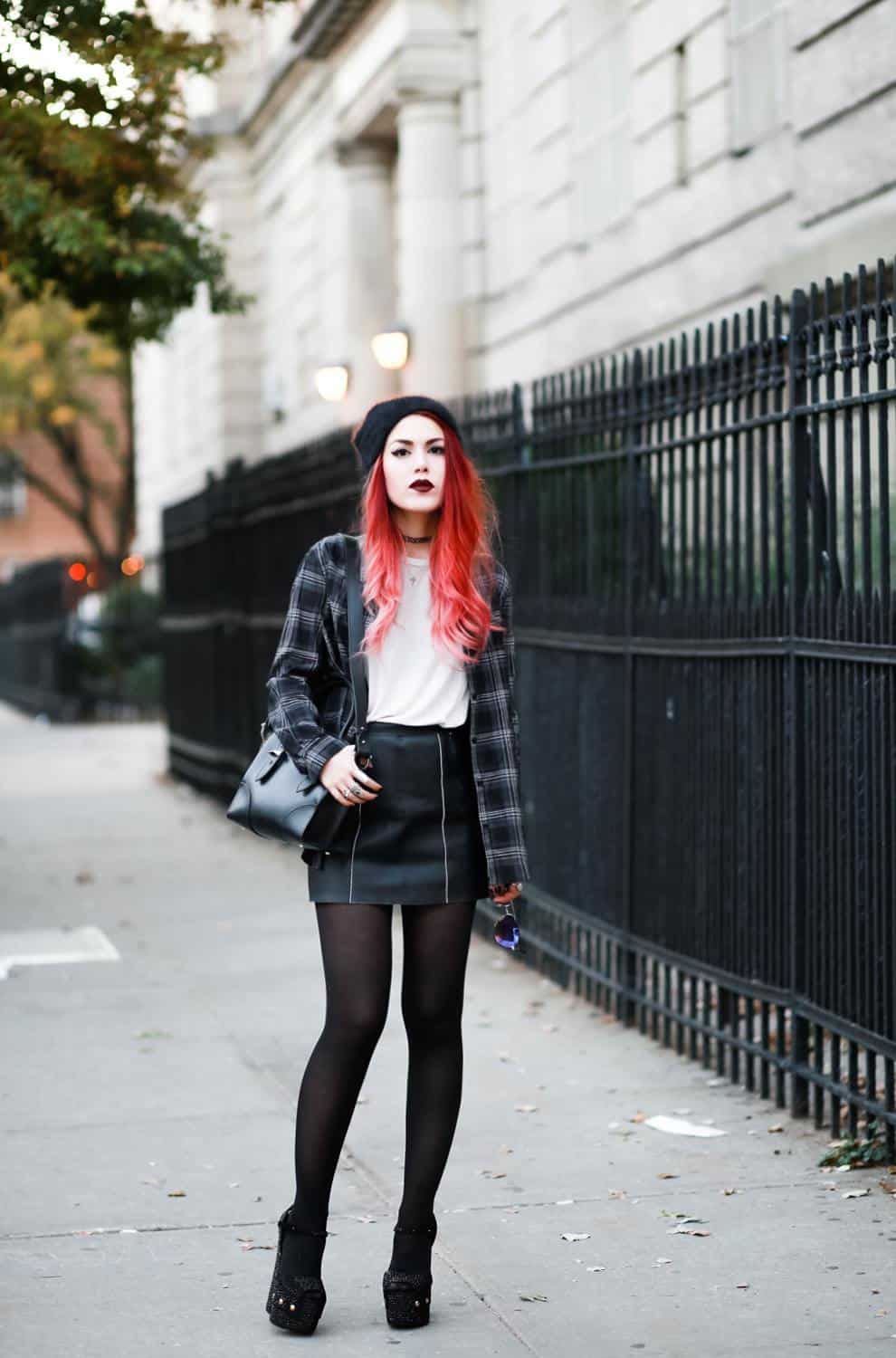 ↓ 12 – Leather Pants
This outfit idea is perfect when going out with friends or on a date night. As much as this outfit is comfy, it is incredibly fashionable, as well. You can wear this outfit with all the clothes that you already own. For this outfit idea, you can go for leather pants and for the shirt to wear a white tank top with a cute print on it. For the outer shirt, you can wear a maroon-colored plaid shirt, and you can keep the front buttons open to match with the whole outfit. For shoes, you can wear black colored high heels with golden jewelry and jet black bag.
↓ 11 – Back to School Outfit
You can wear blue-colored skin-tight jeans, and then you can wear a white colored t-shirt on top. Instead of going for a plaid pattern shirt as an outer shirt, you can go for a bright colored infinity scarf around your neck. This outfit is perfect for summers.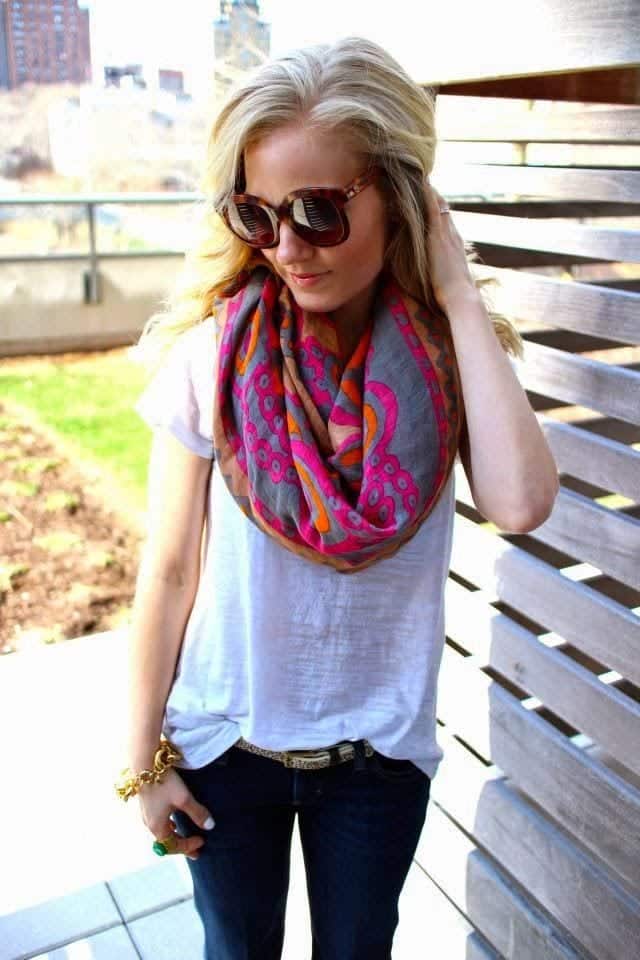 ↓ 10 – Black Outfits for Spring
You can wear knee-length floral pattern skirts and the near jet black colored tight tank top over the skirt. If it is a little cold outside, you can wear a cute upper on top of your tank tip for more coziness. With this kind of outfit, you can wear black colored high heels, and for the lipstick, you can wear a dark-colored lip color to match your outfit. For the bag, you should go for a crossbody bag in cream color. Don't forget to add loose curls to your hairstyle.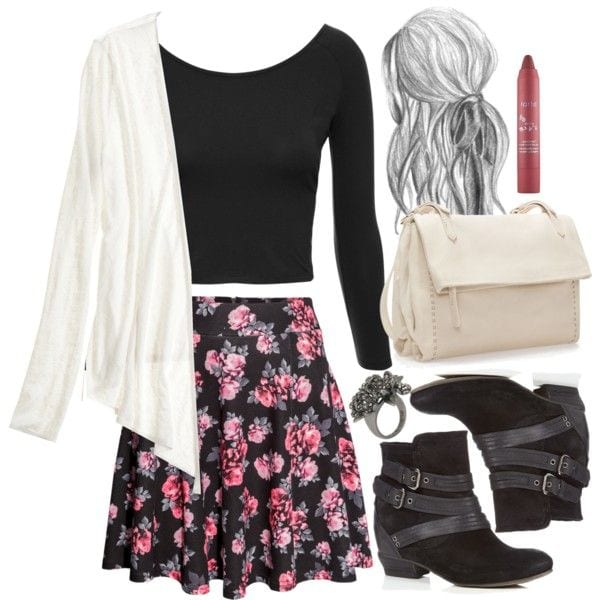 ↓ 9 – Pink and Blue
For this outfit idea, you can wear blue-colored skin-tight jeans, and for the shirt, you can wear pink colored sleeveless tee on top, or you can also switch the colors of the tee and jeans. You can also wear a scarf around your neck to keep the look funky and cool.

↓ 8 – Polka Dots
Here we see black skin-tight jeans with a white formal shirt with black polka dots. For the sweater, you can wear a yellow-colored sweater on top for a little pop of color and to give yourself a bright-colored dressing that stands out.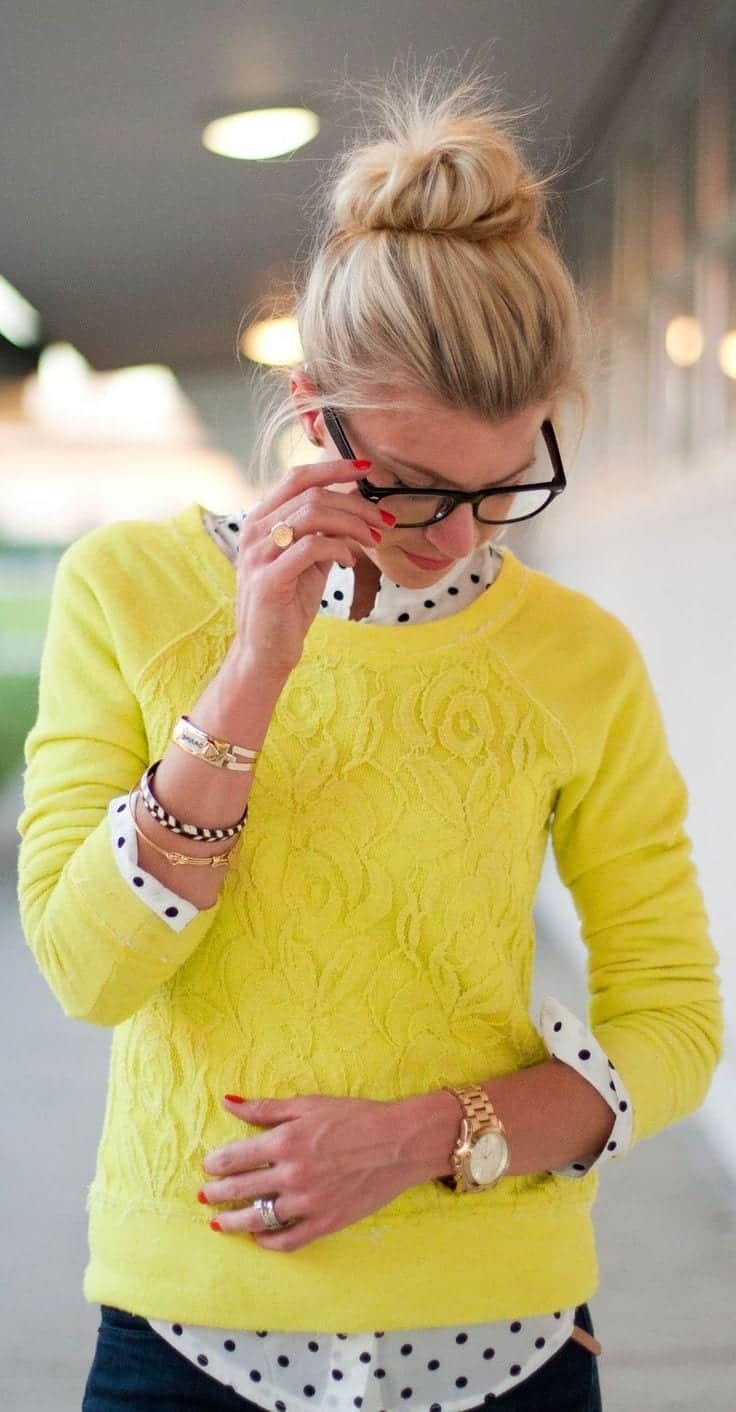 via
↓ 7 – Tunics for Plus Size Girls
A wonderful combination of white with yellow. Isn't it?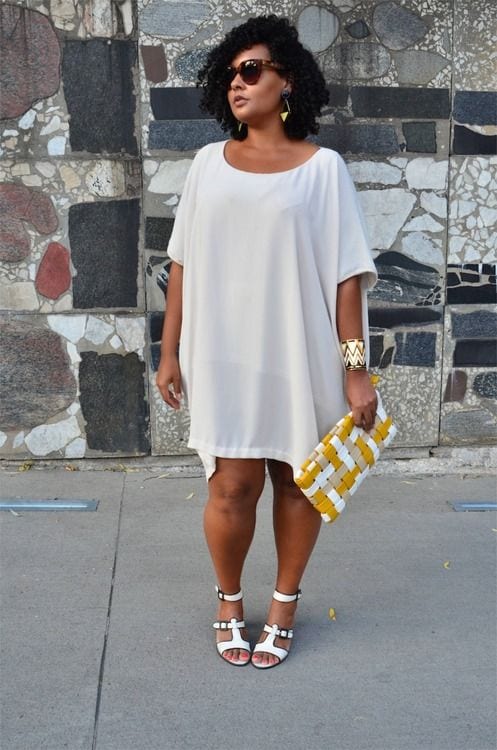 ↓ 6 – Celebrity Inspired outfits
Wonderful spring-themed shirt by Selena Gomez! You can wear gray colored skin tight jeans and then wear a knee-length sweater for this look. For the shoes, you can wear black colored high heels. This outfit is perfect for winters when it is really cold outside, and you can also wear a black colored bag to match the whole outfit look.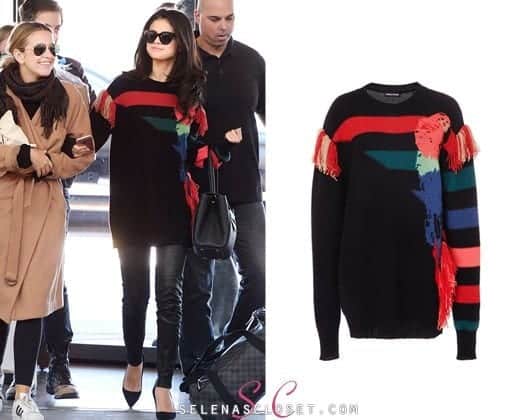 ↓ 5 – Colorful Sweater Dress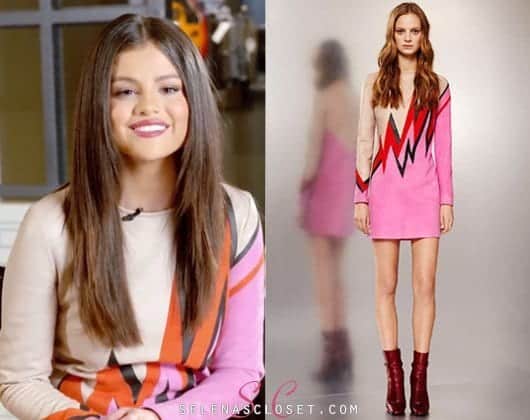 ↓ 4 – Floral Blazers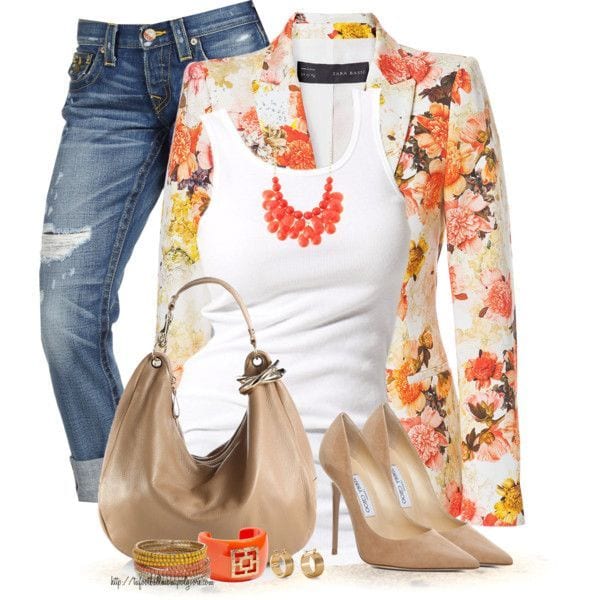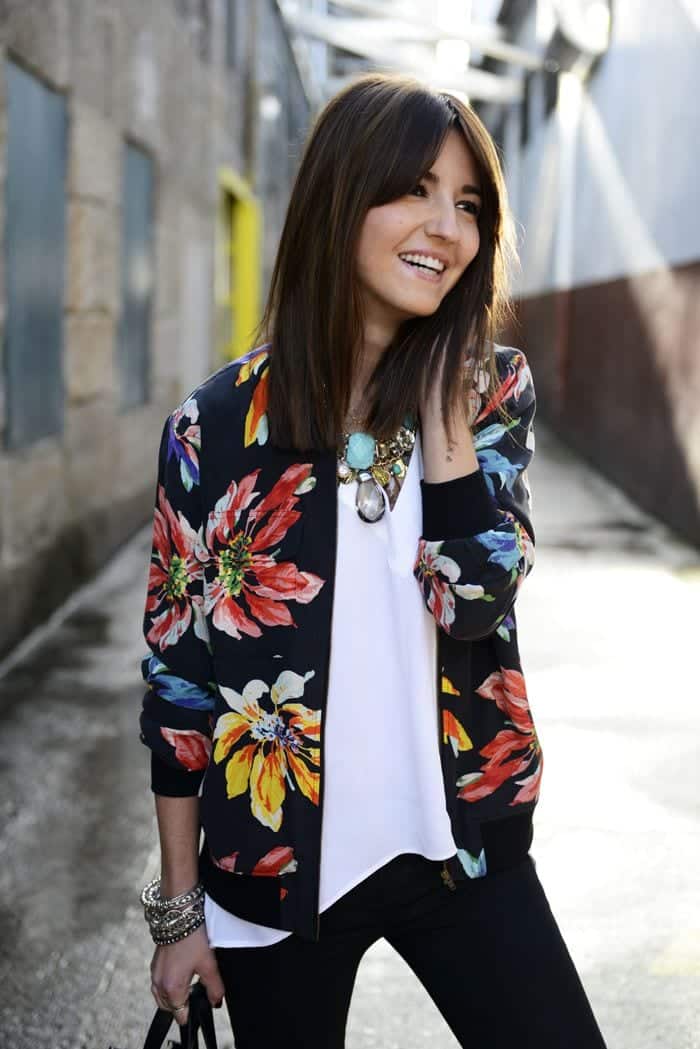 ↓ 3 – Boyfriend Jeans
Back to school outfits can be a lot of vogues, but the most legendary style that will make you look like a modernized high school student is a combination of black leggings along with a chiffon long blouse. You will seem fashionable and cool all at once, and that is really what you need, especially at that time that we are living, you need to look your best for almost all the time for all those prepared selfies and snaps that you would not want to look terrible in.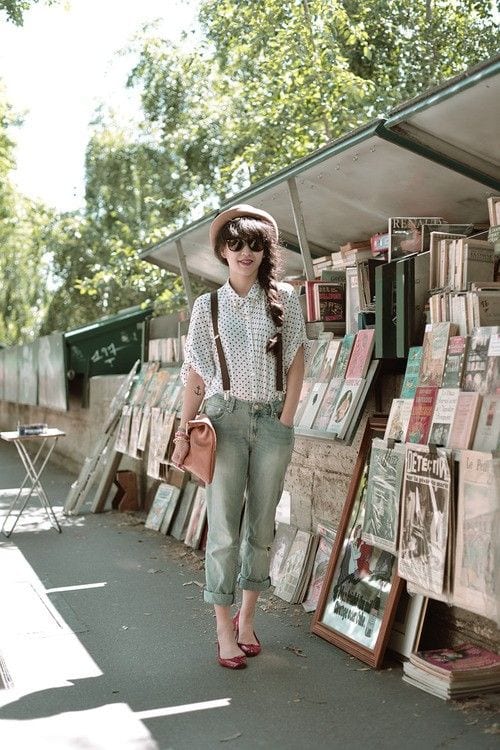 via
↓ 2 – Spring Jewellery and Accessories for School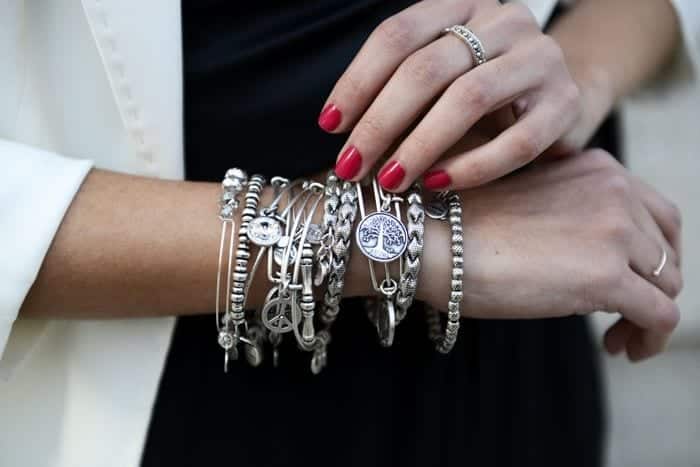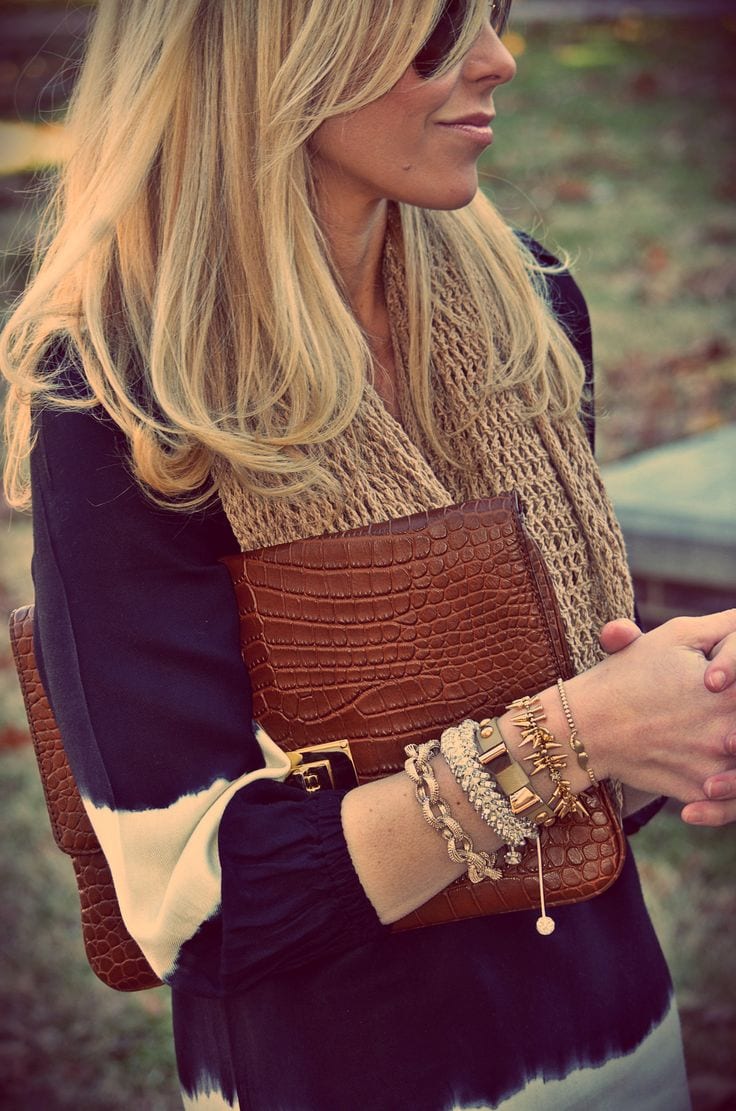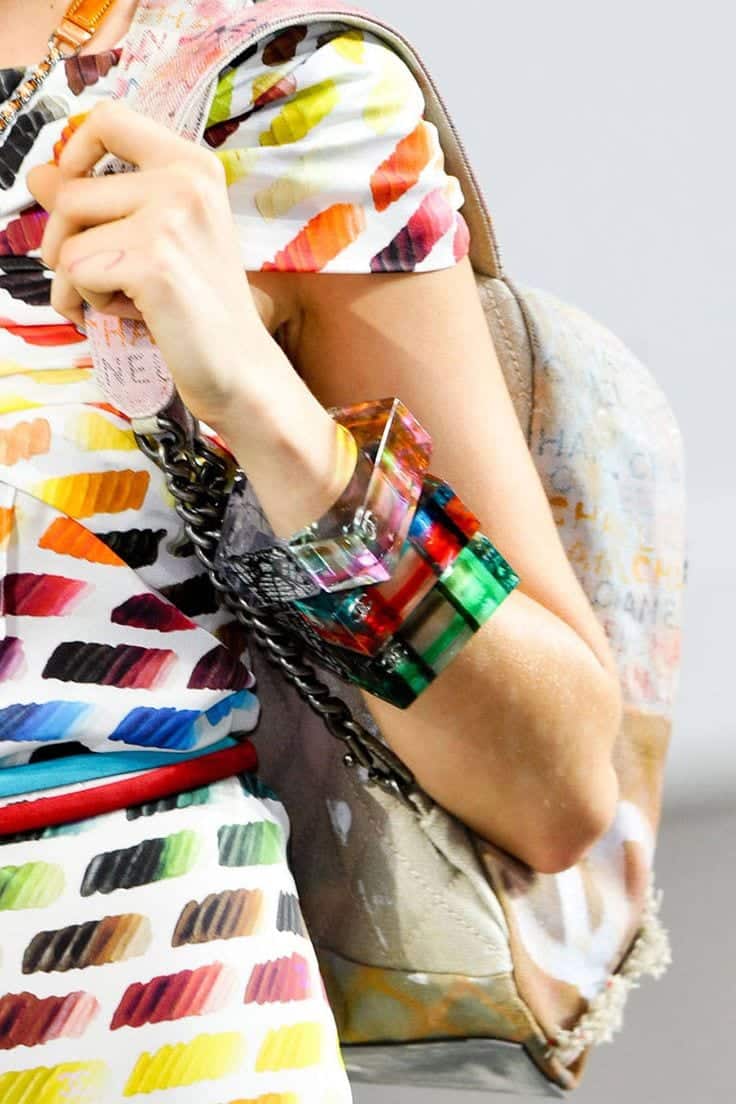 ↓ 1 – Spring School Make-up
For this makeup, the idea starts by priming your face and then wear a long-wear liquid foundation on top. Then set your foundation with a loose powder of the same color. For the blush, you can wear Rimmel blush on in liquid formula. Since it is summers and the sun will be at its peak, don't miss this opportunity and wear highlighter on your cheekbones.
White Eyeliner Hack: If you really need your eye shadow tone to pop, use this trick. Apply white eyeliner on your eyelid. Then use your chosen shadow. The white will help to strengthen the color hue.
Creating Easy Winged Effect: To make that winged effect that everyone cherishes so much, you only require one regular household item: a spoon. Begin your eyeliner as you do for a cat-eye look, hold the rounded bottom of the spoon against your eyelid, and run the spoon outwards to form the winged effect.
Smooky Makeup Hack Just Got Revealed! With your eyeliner, form a slanted hashtag at the outside corner of each eye. Mix it in with the remaining shades of your eye makeup. You make that smoky look without a lot of work.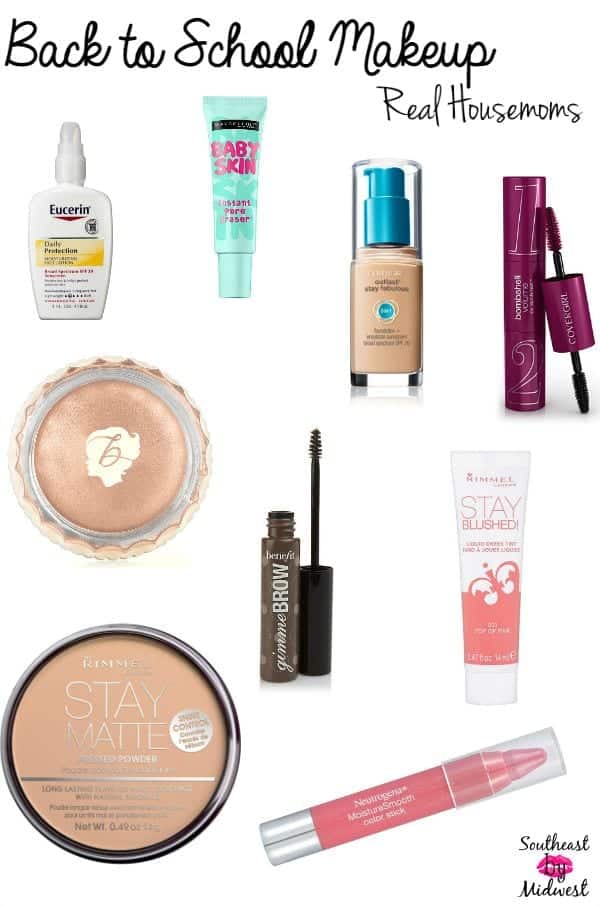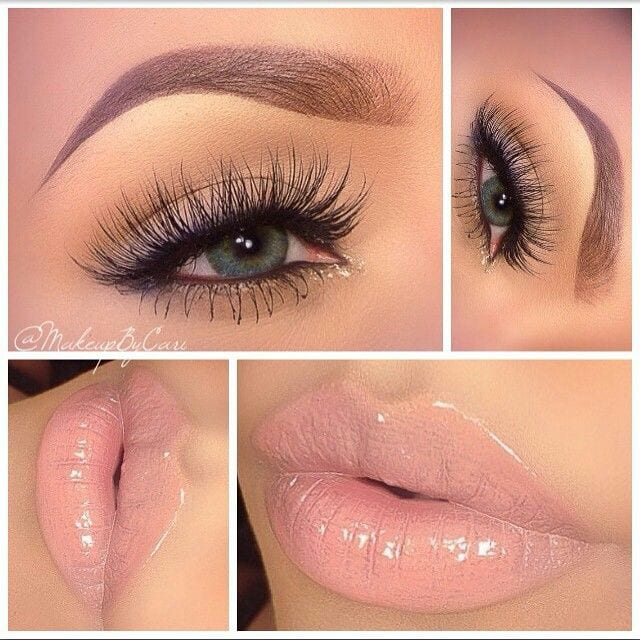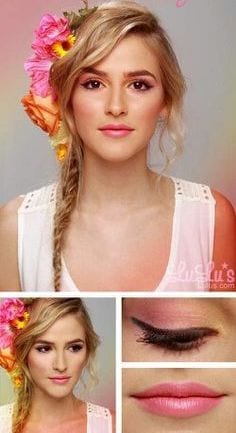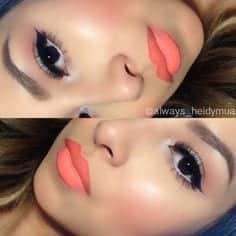 And finally, check out this super cute back to school makeup routine: