Cute Spring School Outfits For Girls. Going to school in spring, you might be worried about what to wear? It is the wish of every young girl like you to look attractive, active, pretty when going to school. Need help? This article will help you know about different ideas, following these you will go looking stunning around the school.
The Best and Latest Spring Outfit Ideas for School
Spring is the best time of the year to dress up fashionably. It's neither too cold nor too hot so you are free to wear your favorite outfits in style.
RECOMMENDED: 18 Cute Hairstyles for School Girls; New Styles And Tips
#18- Chambray Shirts for Casual Look
A nice buttoned chambray shirt can be tucked in nice pink pants or jeans and add a belt for some more style. Beige or golden shaded accessories would look nice with the outfit in shape of sandals, bags, and jewelry.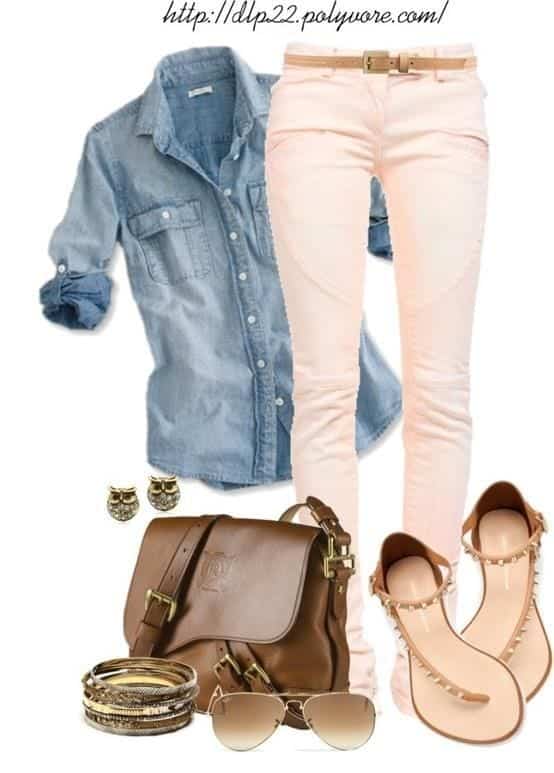 #17. Colourful Patterns
Since spring is all about colors, nothing looks better than a colorful skirt that you can wear to school with a plain white blouse. Or just do the opposite with a white skirt as white helps make the colors shine in contrast. I love the heels she has matched with this outfit. Also, have a look at [highlight]20 recommended shoes to wear with skirts of different types.[/highlight]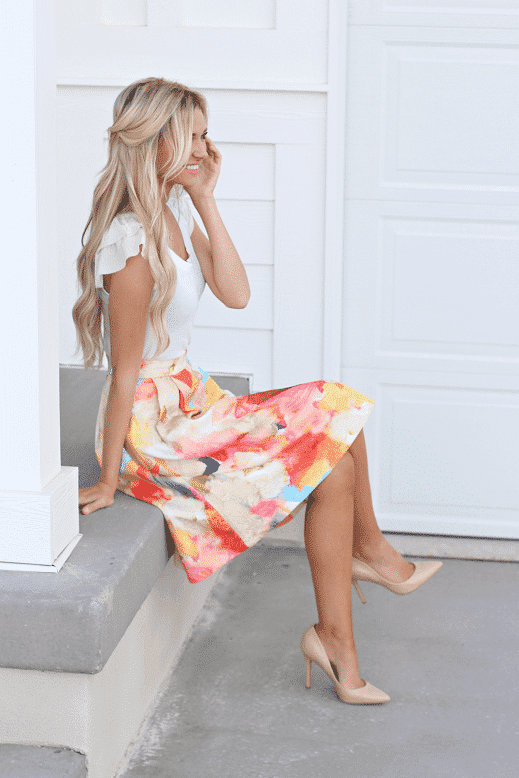 #16. Spring School Day Time Prom Dress
Have an upcoming spring prom or dance? Dressing up for a daytime function is much different than night time ones. In the day, you don't want to go for glittery stuff whether it's in the dress or make-up. Keep everything matte and simple. So how about a nice lace dress, and considering it's spring, use a nice floral color like pink, blue or yellow. You can also find prom outfit inspiration from these Kylie Jenner Outfits-10 Best Dressing Styles of Kylie Jenner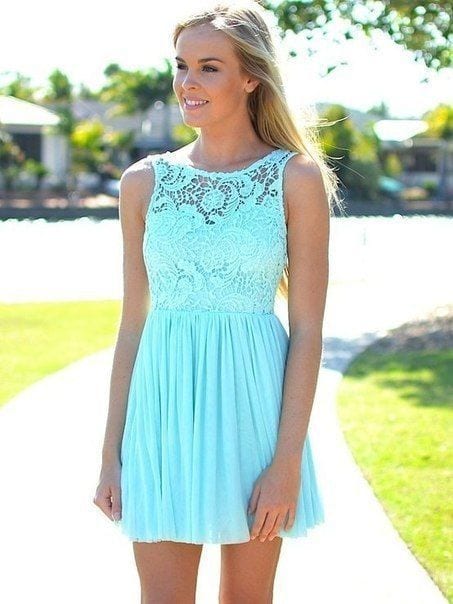 Or you could choose a tye-and-dye, double-shaded dress like this with some bead work.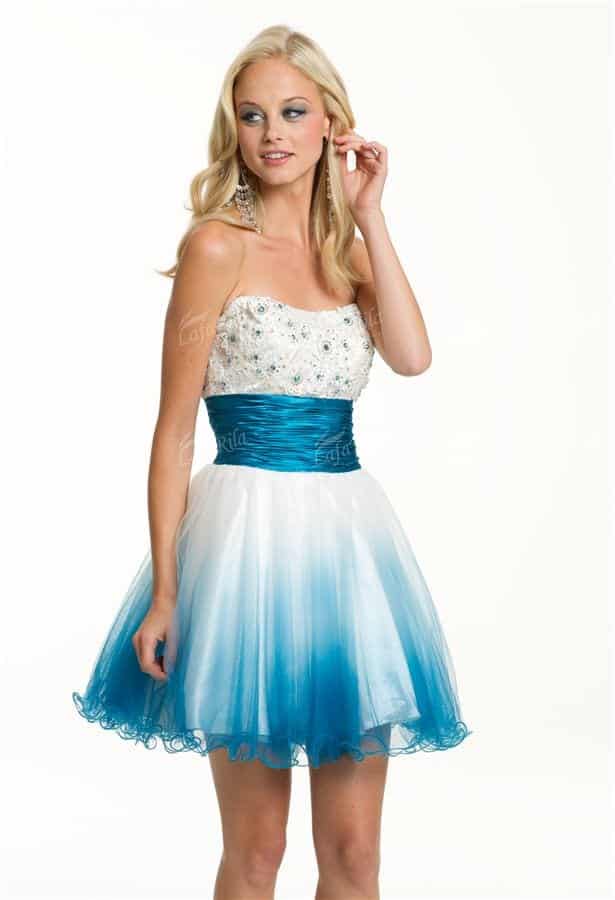 via
#15. Night Time School Prom Dress
Night Time functions are where you can bring in all the glitz and glamor. Check out this dress which is all about spring. Floral and green colors mixed with a glittery belt, a dress like this will make you the star of the night.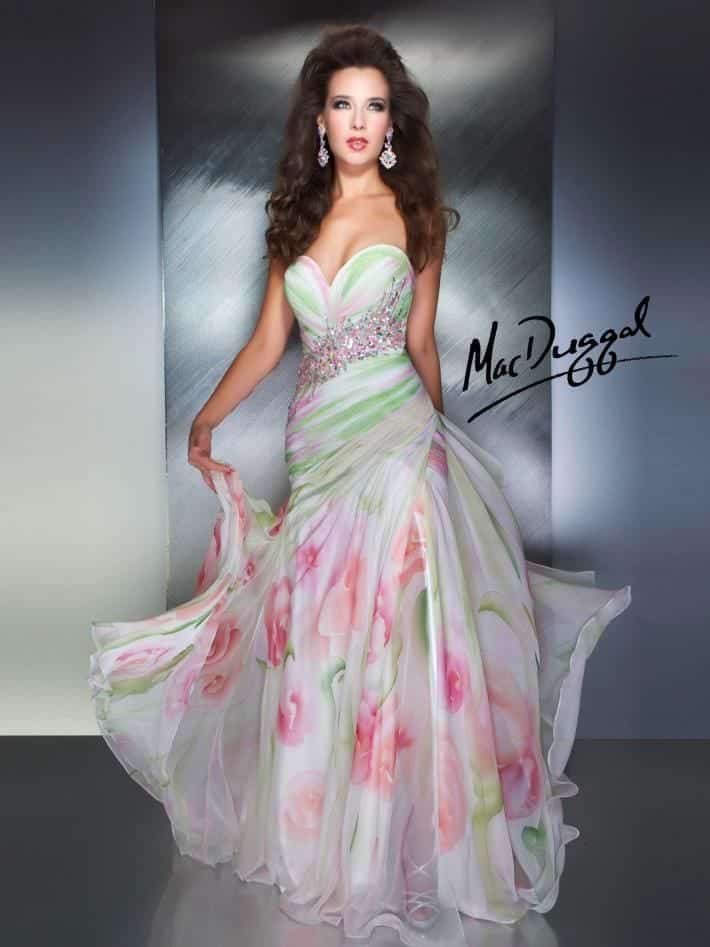 via
If you like small dresses instead of long gowns, then this one would be perfect for any spring prom, formal dance or even homecoming. The waves make the perfect hairstyle and the jewelry and nail art all just complete the look. For some easy but blingy nail art ideas that you can try for school, have a look at [highlight]Bling Nail Designs-How to add a gold bling to your nail art[/highlight].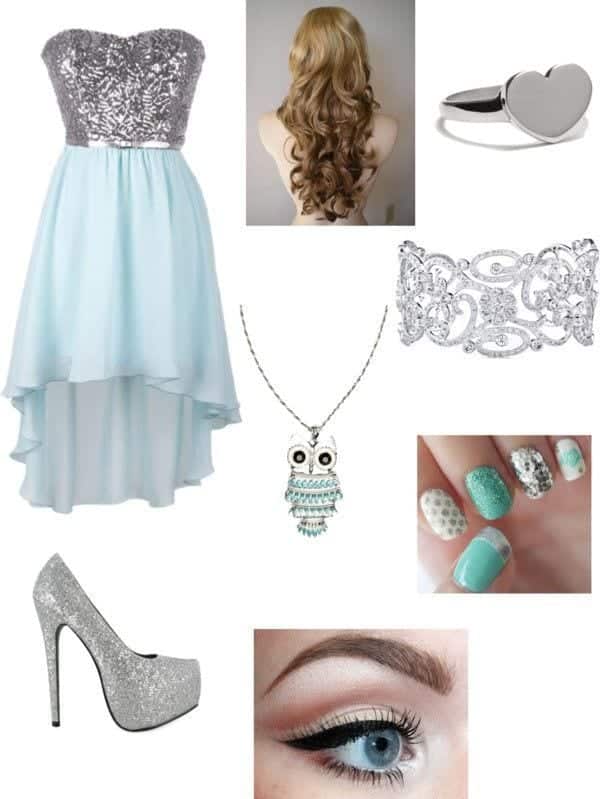 via
#14. Girls Back to School Outfit
Black tights with a white blouse look great as a spring school outfit. Ankle Boots or white sneakers are perfect for this outfit.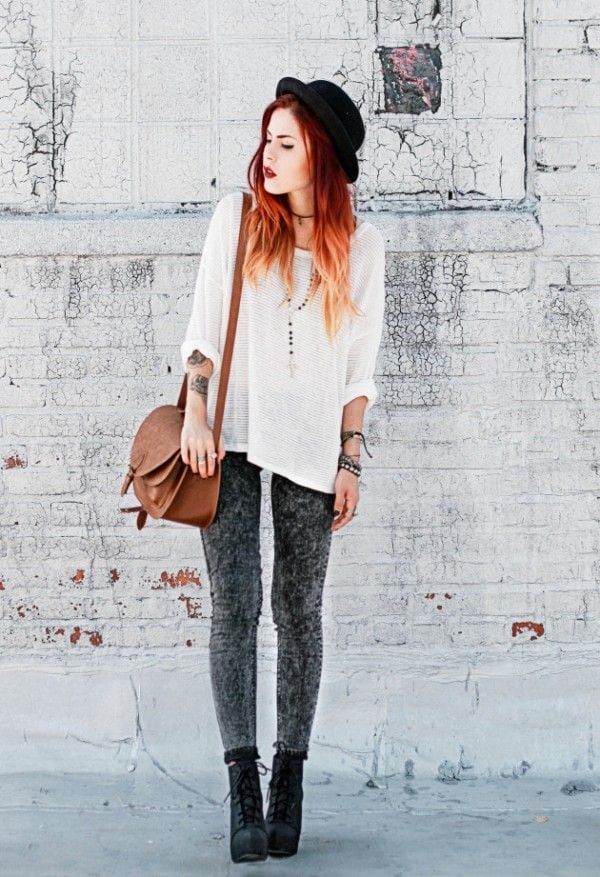 #13. Punk Look
For a punk school outfit, go for one that complements your hair color. Note how the black front open check shirt and beanie hat make her hair shine. You can wear it with tights, leather skirt, both of them or simply ripped jeans.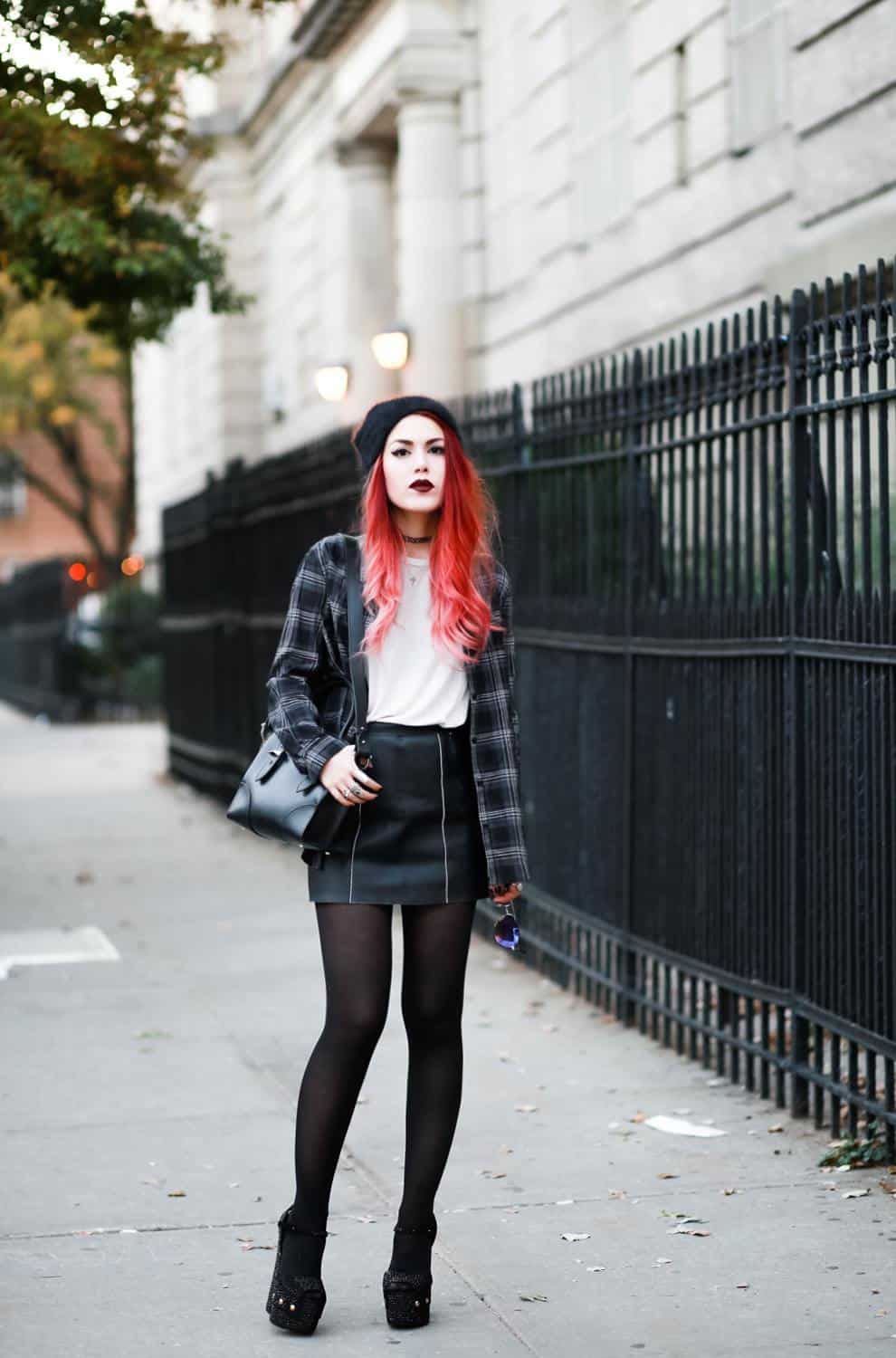 #12. Leather Pants
This outfit idea is perfect when going out with friends or on a date night. As much as this outfit is comfy it is extremely fashionable as well. You can wear this outfit with all the clothes that you already own. For this outfit idea, you can go for leather pants and for the shirt wear a white tank top with a cute print on it. For the outer shirt you can wear a maroon colored plaid shirt and you can keep the front buttons open to match with the whole outfit. For shoes, you can wear black colored high heels with golden jewelry and jet black bag.
via
#11. Back to School Outfit
Instead of going for leather tights you can wear blue colored skin tight jeans and then you can wear a white colored t-shirt on top. Instead of going for plaid pattern shirt as an outer shirt you can go for a bright colored infinity scarf around your neck. This outfit is perfect for summers.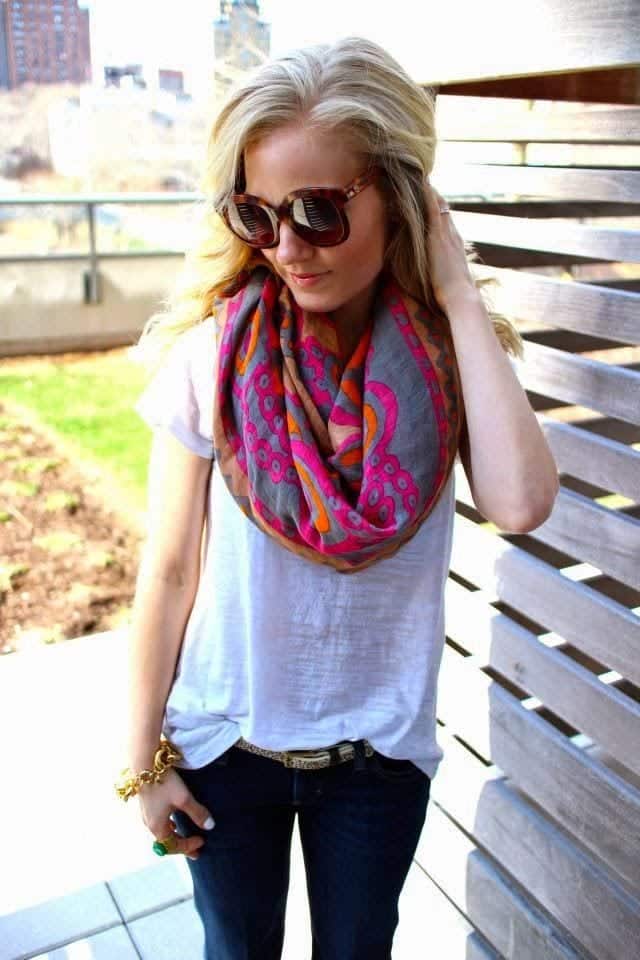 #10. Black Outfits for Spring
You can totally wear knee length floral pattern skirts and the near jet black colored tight tank top over the skirt. If it is a little cold outside you can wear a cute upper on top of your tank tip for more coziness. With this kind of outfit you can wear black colored high heels and for the lipstick, you can wear a dark colored lip color to match your outfit. For the bag, you should go for a crossbody bag in cream color. Don't forget to add loose curls to your hairstyle.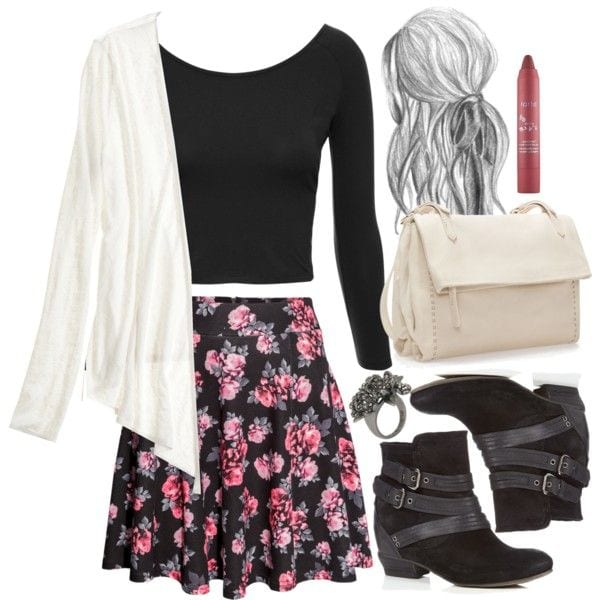 via
#9. Pink and Blue
For this outfit idea you can wear blue colored skin tight jeans and for the shirt, you can wear pink colored sleeveless tee on top or you can also switch the colors of the tee and jeans. You can also wear a scarf around your neck to keep the look funky and cool.

#8. Polka Dots
Here we see black skin tight jeans with a white formal shirt with black polka dots. For the sweater, you can wear a yellow colored sweater on top for a little pop of color and to give yourself a bright colored dressing that stands out.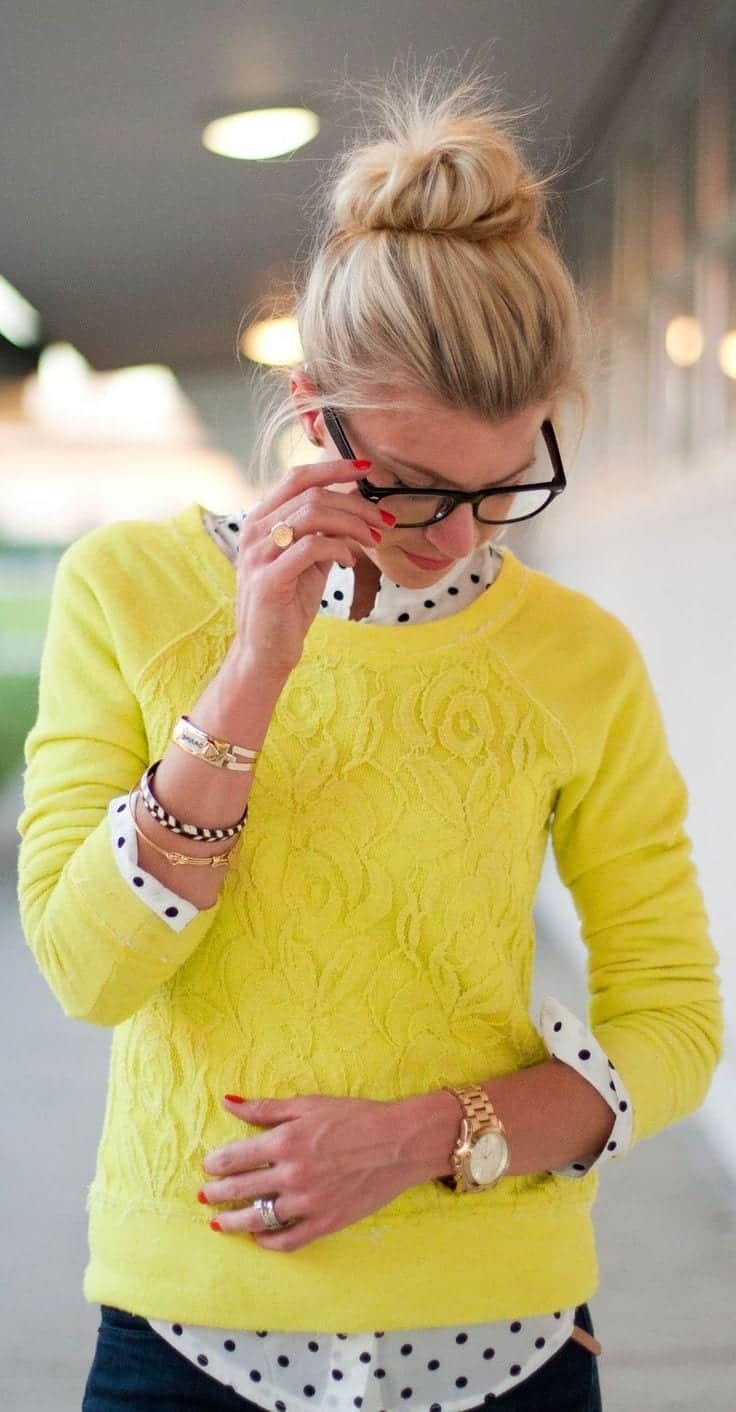 #7. Tunics for Plus Size Girls
Wonderful combination of white with yellow.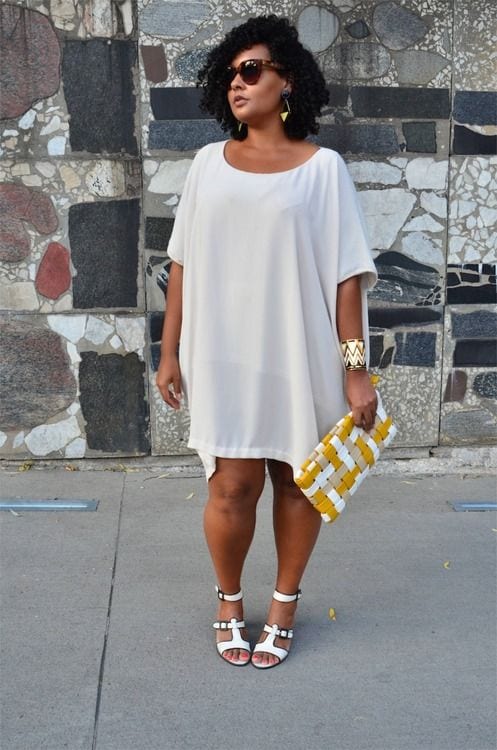 #6. Celebrity Inspired outfits
Wonderful spring themed shirt by Selena Gomez. You can wear gray colored skin tight jeans and then wear knee length sweater for this look. For the shoes, you can wear black colored high heels. This outfit is perfect for winters when it is really cold outside and you can also wear a black colored bag to match the whole outfit look.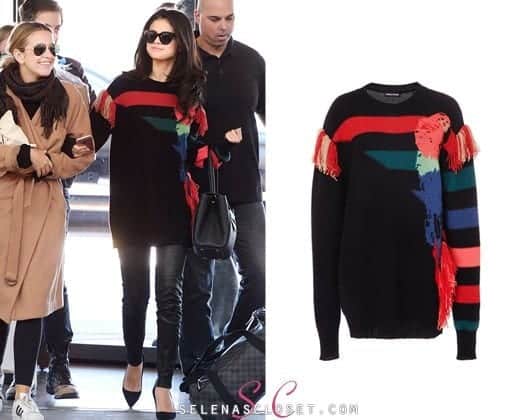 #5. Colorful Sweater Dress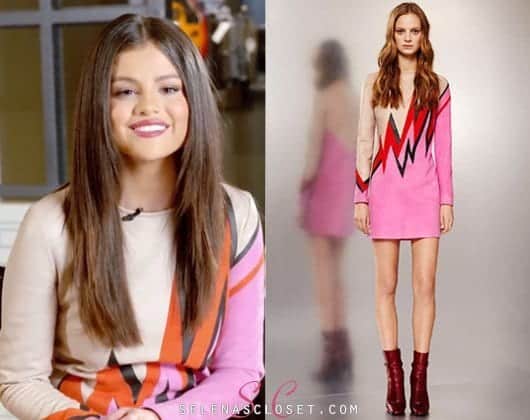 #4. Floral Blazers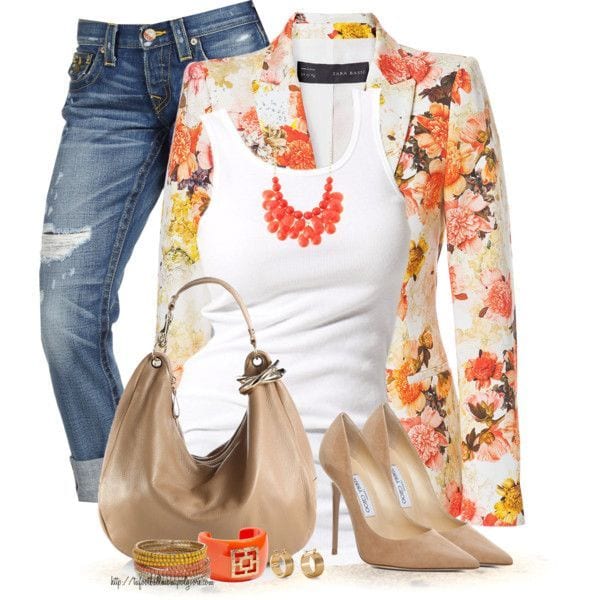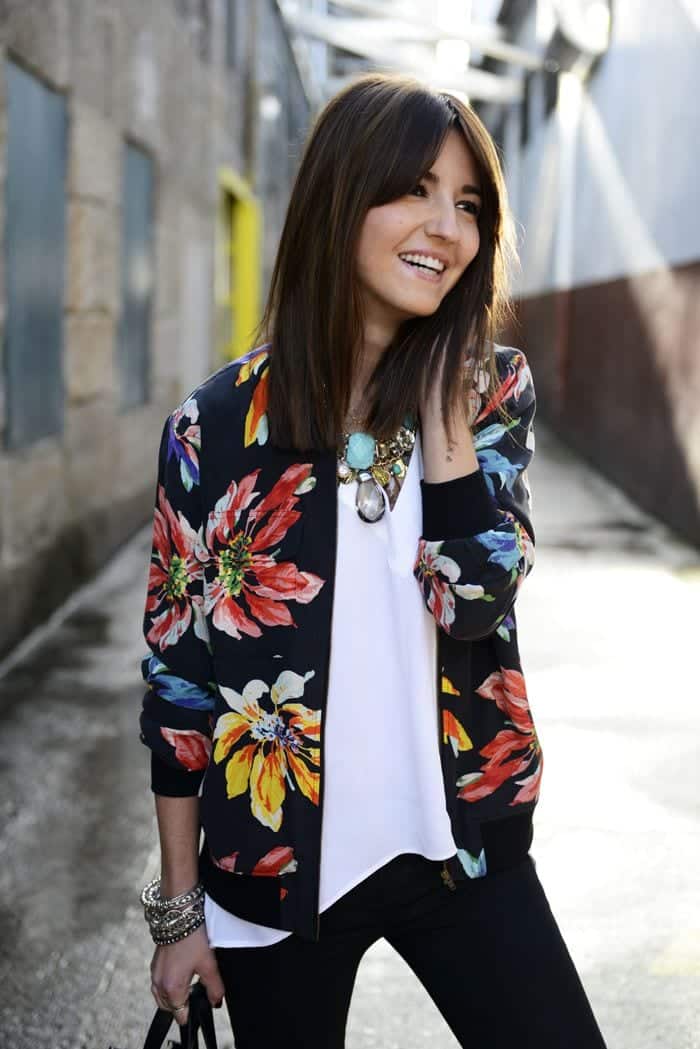 #3. Boyfriend Jeans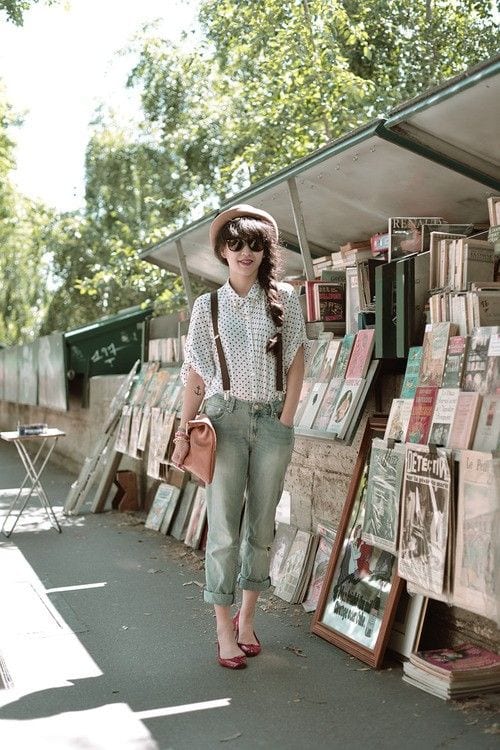 #2. Spring Jewellery and Accessories for School
 via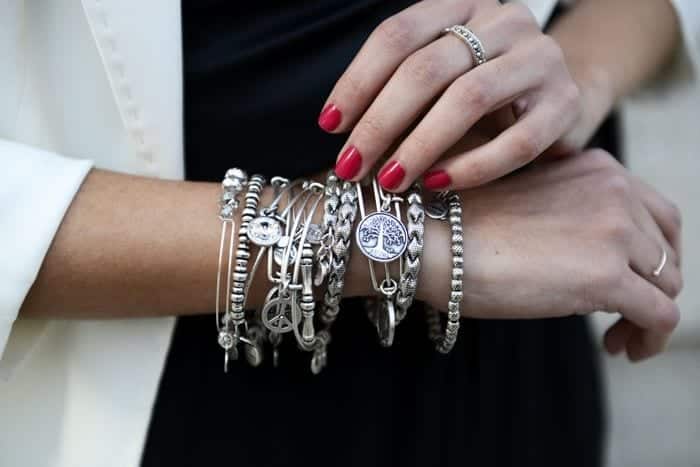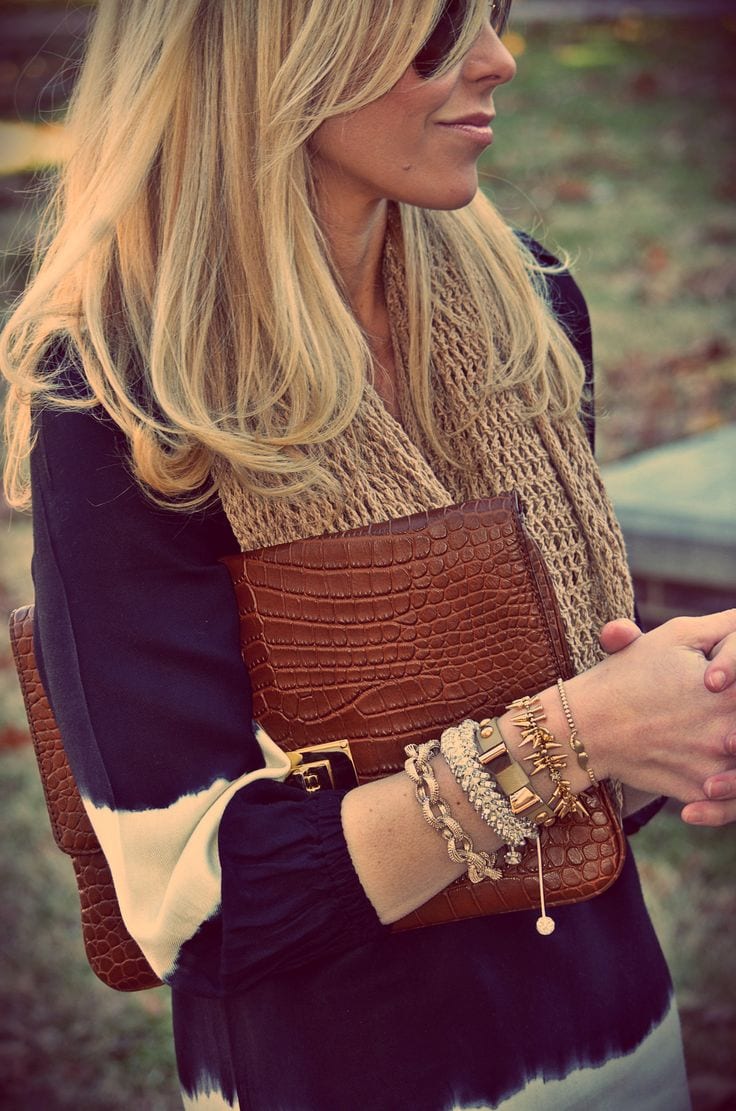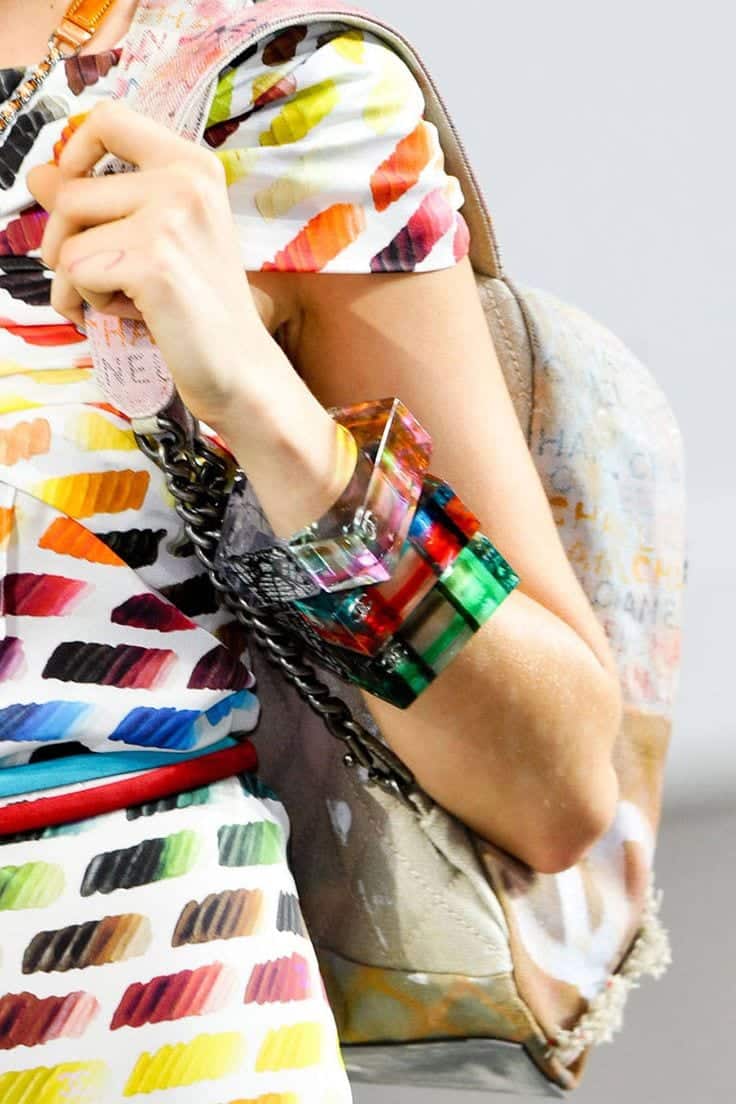 #1. Spring School Make-up
For this makeup, idea starts by priming your face and then wear a long wear liquid foundation on top. Then set your foundation with a loose powder of the same color . For the blush, you can wear Rimmel blush on in liquid formula . Since it is summers and the sun will be at its peak, don't miss this opportunity and wear highlighter on your cheek bones.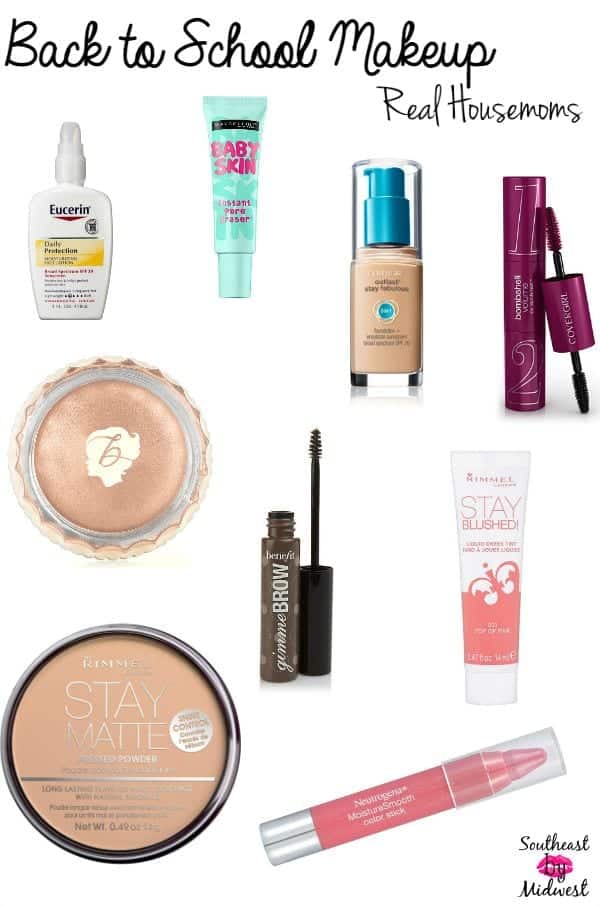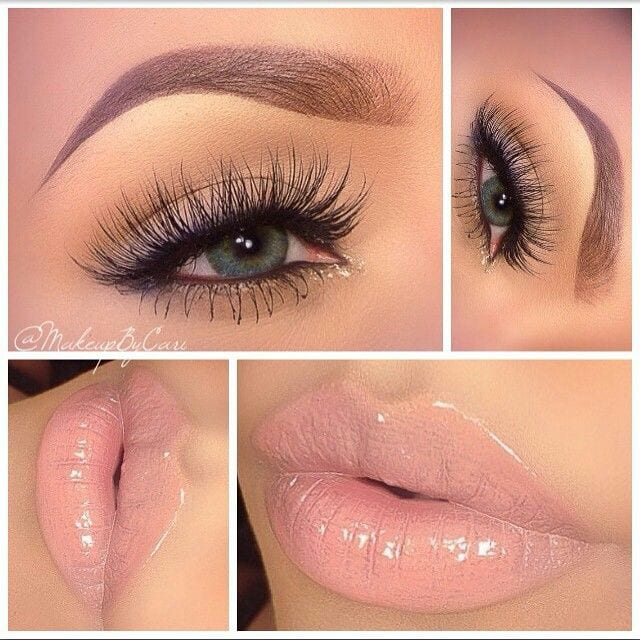 via