Casual Hijab Outfits: Muslim women prefer wearing Hijab in routine. Many Arab women wear it with different styles. This is not necessary that Hijab is worn with an Abaya but it can be worn any way you like it. Either wear it with western dresses. More style you put in your dress, more elegant you may look.
Women belonging to different countries wear it with different styles, it depends on the origin and trends. Many people does not know how to pair up your head scarf with a dress. For casual trendy dressing one must know what can be worn with a scarf other than Abayas.
Casual Outfits to Wear with Hijab
Adding style in your routine and casual dressing is not much difficult. Just keep experimenting with what you like and wear. Here are some outfits which can be worn with Hijab.
#20- Stylish high waist belt outfit
This is a must try. Select a plain silk scarf with a long light and dark color maxi and add up a high wait belt with the dress.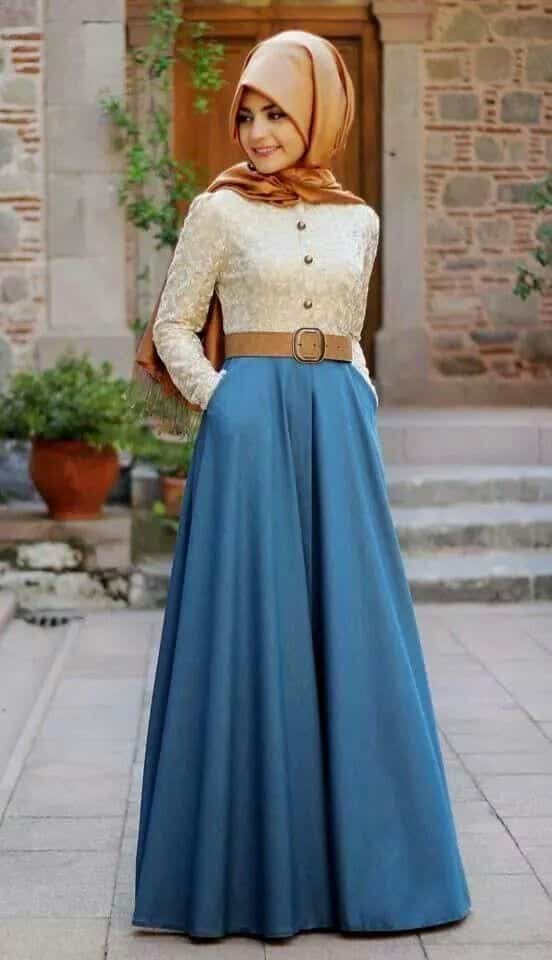 #19- Elegant Hijabi Girl
This look can be gained by having a solid color button down long shirt and a pant, wear light color printed Hijab. Look more trendy by adding heels and you are ready for your office.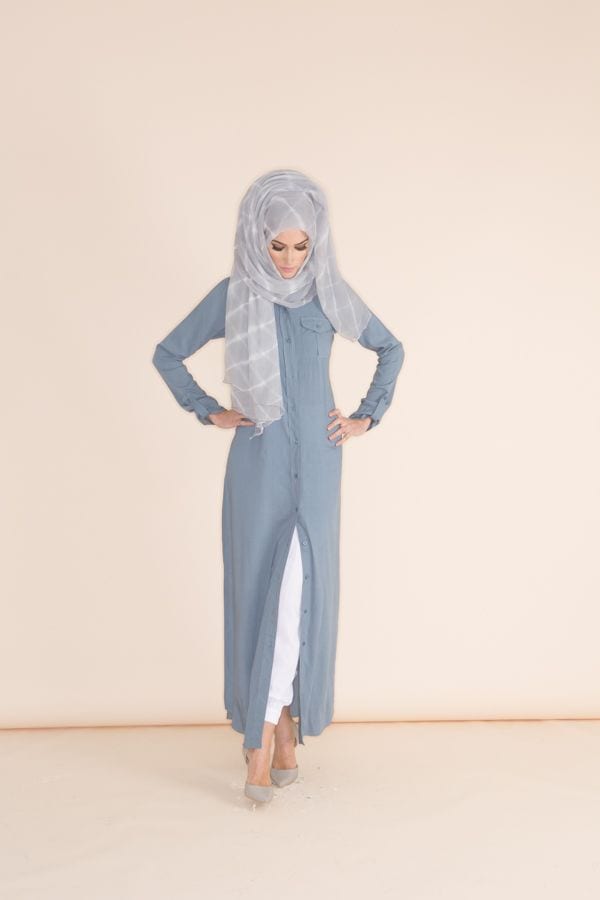 #18- Cool Pastel Color Hijab Outfit
Routine and casual dresses need not to be designed very carefully. A floral printed Hijab and little bit make up will make you look beautiful at workplace or college.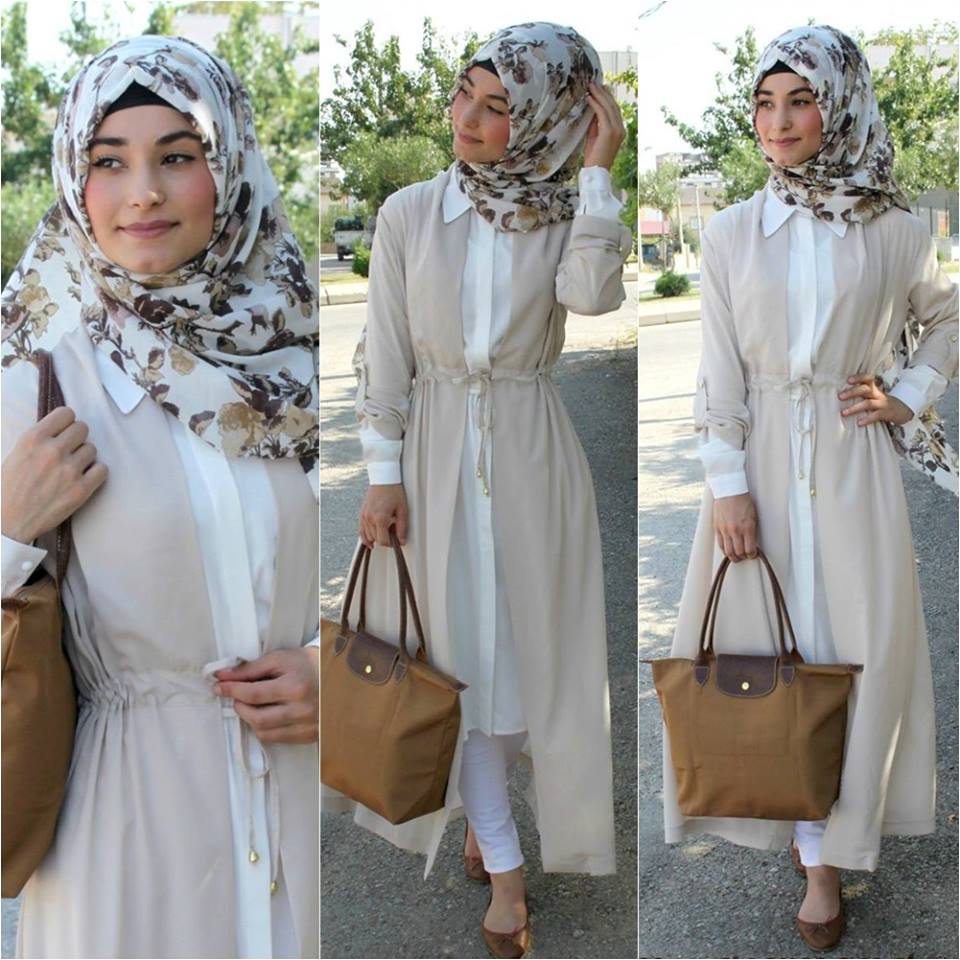 #17- Smart Winter Hijab outfit
Just wear your jeans with a long coat, get a trendy fashionable handbag along any bright or pastel color Hijab, and you are effortlessly looking smart. Don't underestimate power of accessories. Blazers wous also look great with hijab in winters so have a look at [highlight]20 ways to wear blazers in different styles[/highlight].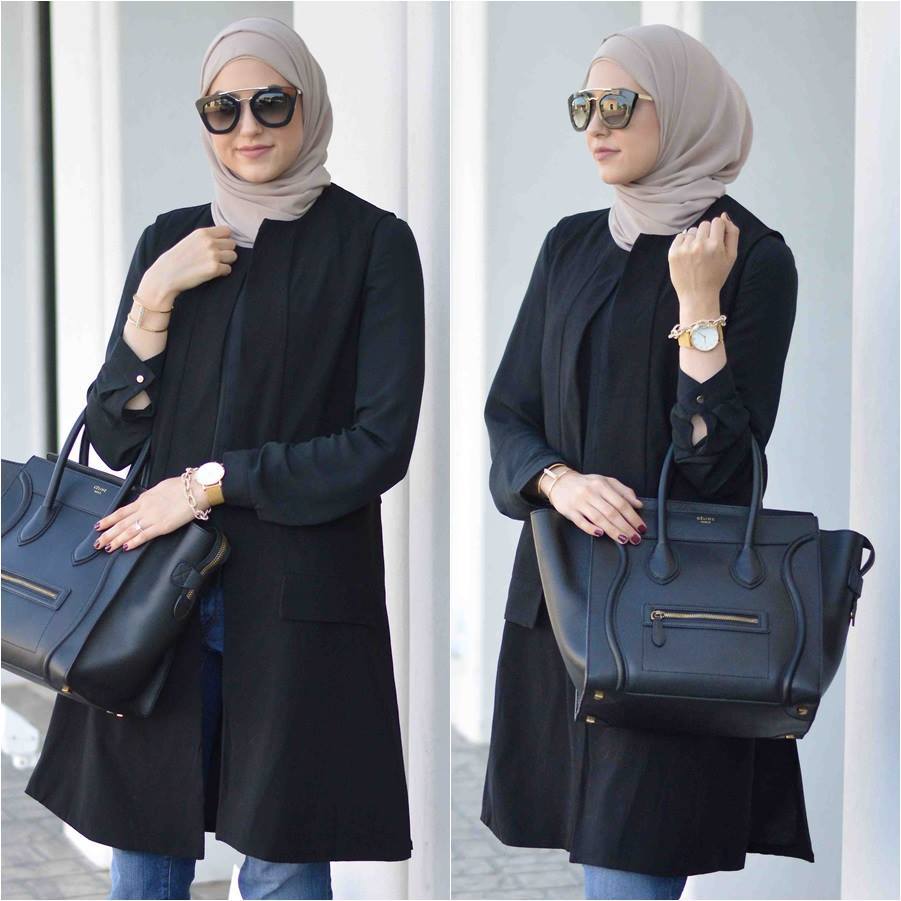 #16- Cozy Winter with Shawl On
Stay cozy with a cowboy shawl and a bright color scarf with warm clothes is in your dress list for this winter.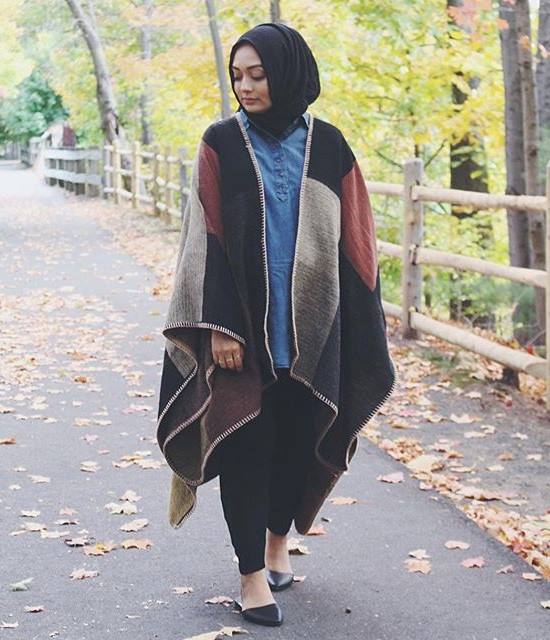 #15- Autumn Outfit Idea
Palazzo are every girls love. A polka dot shirt, with a cardigan and a statement clutch is your pick for this fall. Add black color hijab and look fabulous.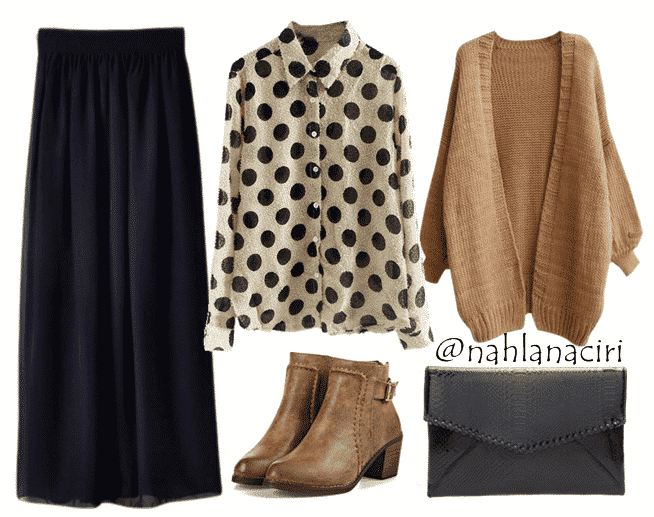 source
#14- Cool Girl Look for School
Grab your routine western dress i.e. pant a dress shirt, pair it up with mustard or yellow color cardigan or gown and add a decent head scarf. Heels would work wonders with this look. This is great for all school going girls, also have a look at [highlight]14 modest hijab sports outfits combinations[/highlight], so you can wear a cool sporty look to school.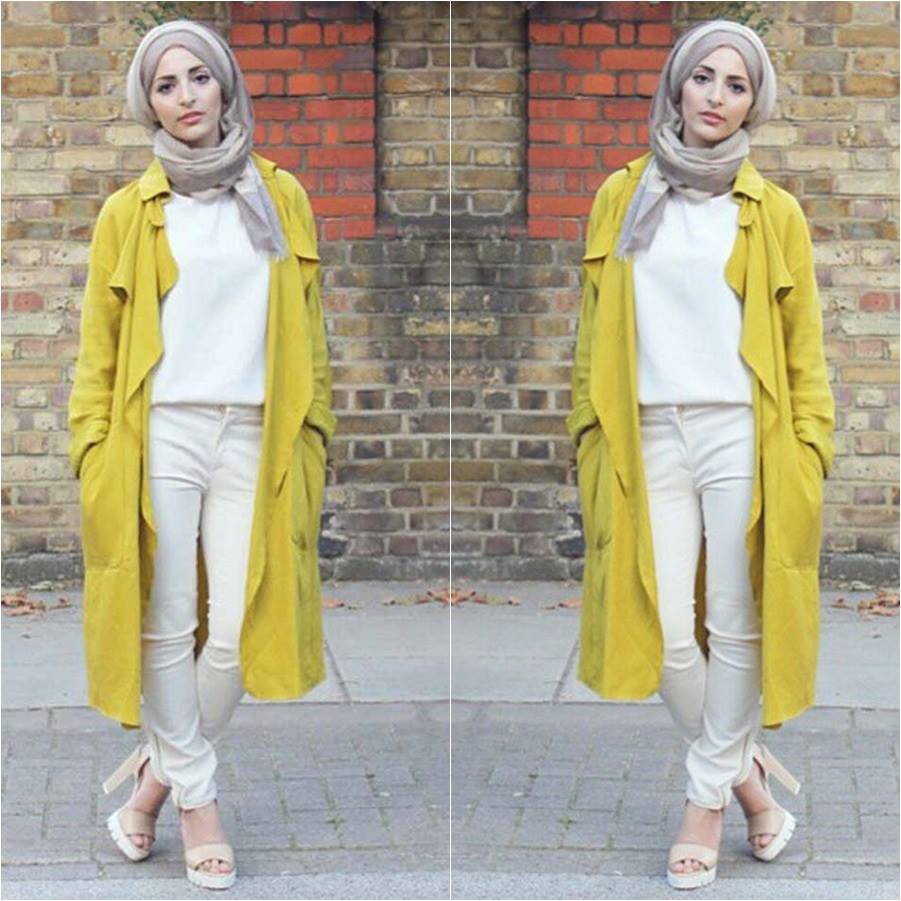 #13- Street Style
Don't go in hassle, wear a simple solid color trendy dress with Hijab and add some bold accessories.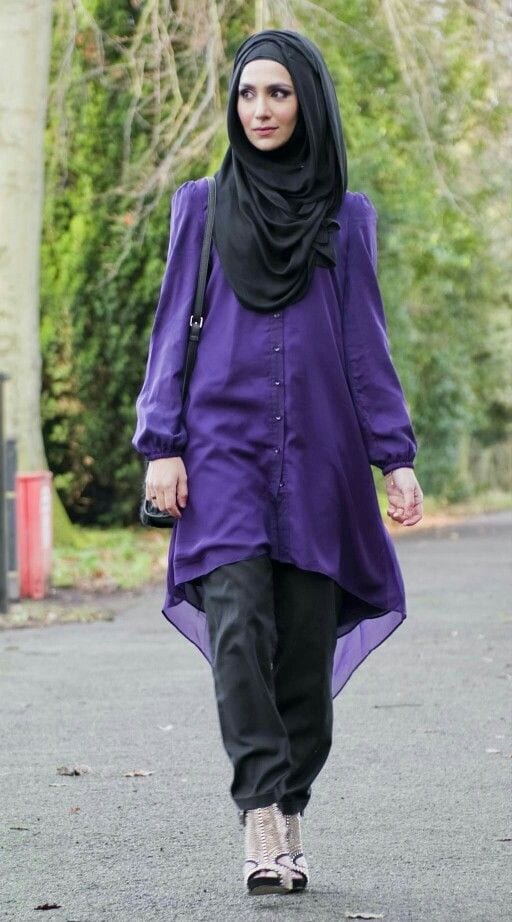 #12- Animal Print and Denim
One can wear denim along an animal print scarf and cover your head with a dark color scarf. This style is quite modest and easy to catch.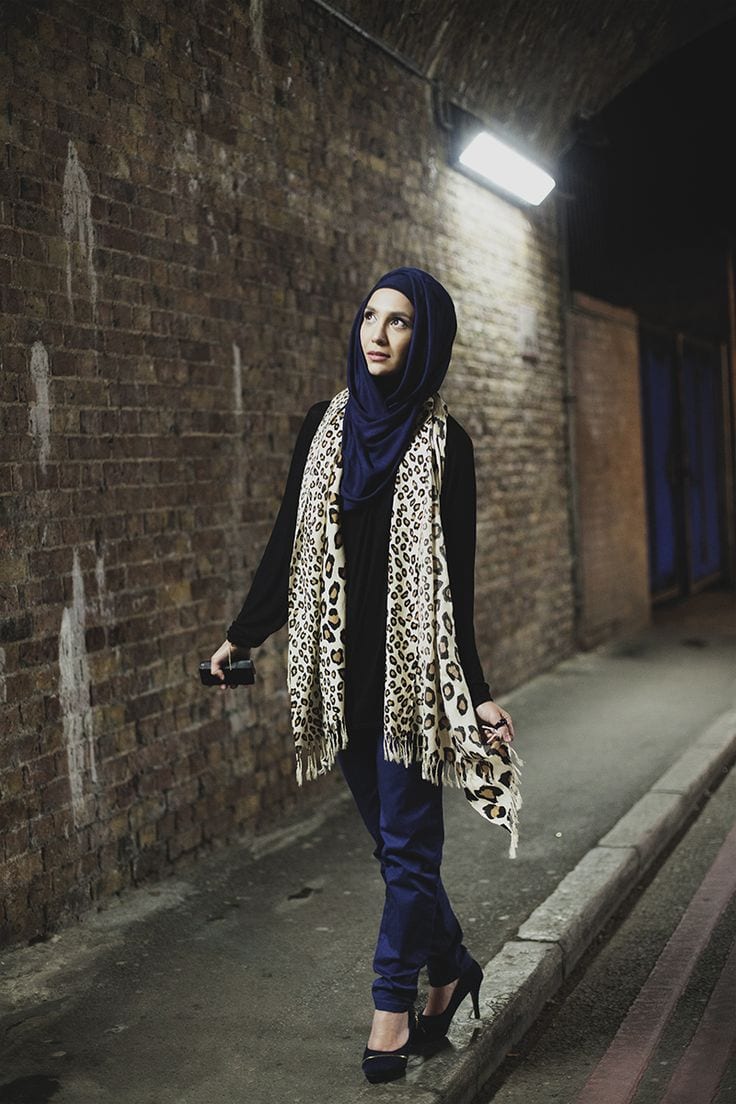 source
#11- Lace Hijab Eastern Look
Pakistani fashion is admirable everywhere. Add a studded or printed head cap with floral lace scarf with your casual outfit to look more cute.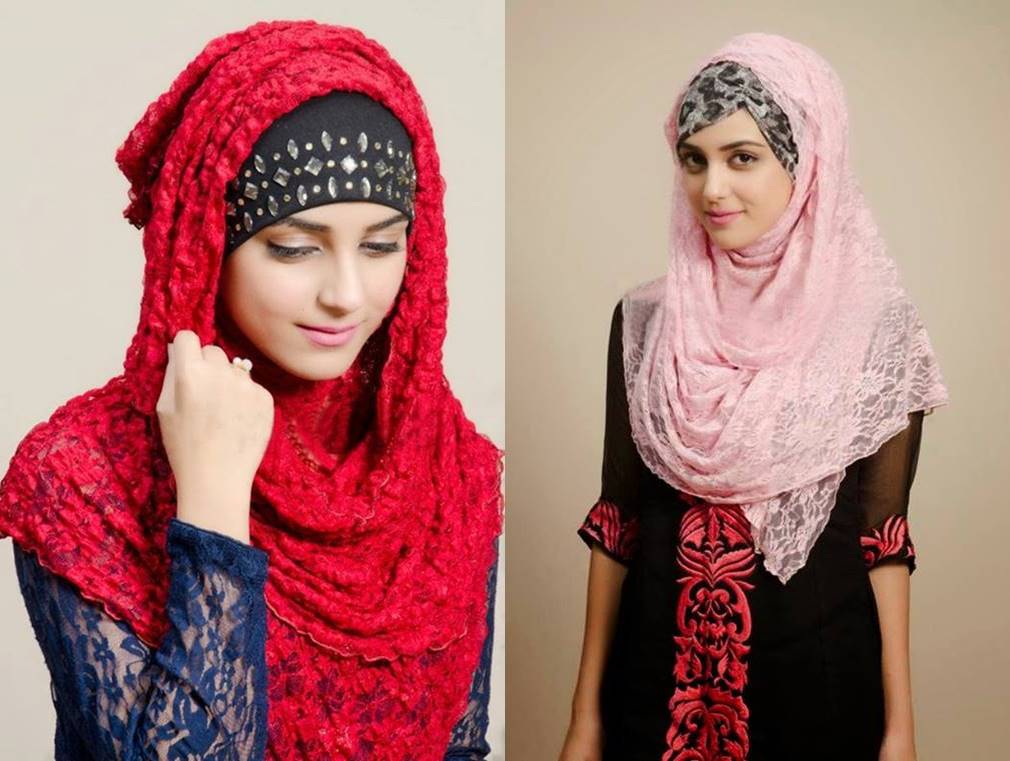 #11- Trendy Gown outfit
You need not to be conventional while wearing Hijab. A printed front open gown with black Hijab will make you look stylish and trendy.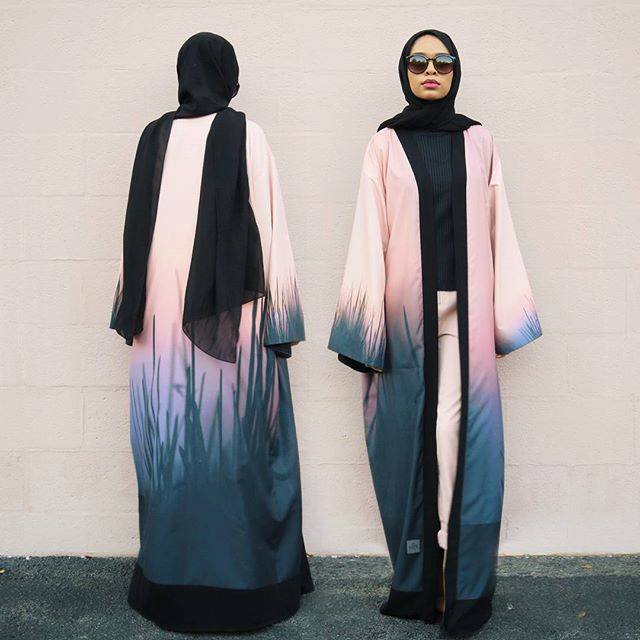 #9- College Girl Outfit
A brown color jumpsuit or dress with same color Hijab, bright color shrug and stylish shades, will make heads turn in a crowd.
#8- Cool Trendy Hijab Outfit
Go with your teenage straight pant and top along pop style tee and hijab. You will look cute for sure.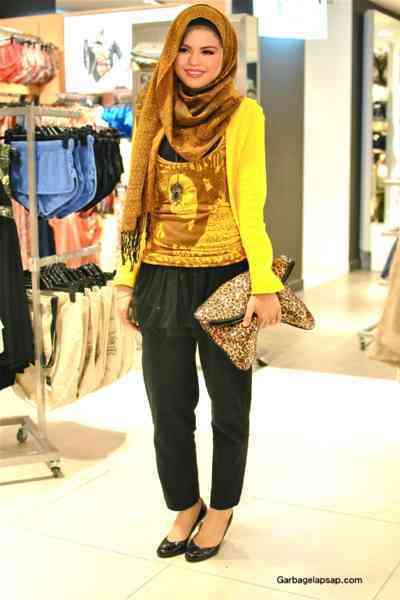 #7- Solid color dress with Statement Necklace
Choose your statement necklace with a solid color casual dress and look trendy.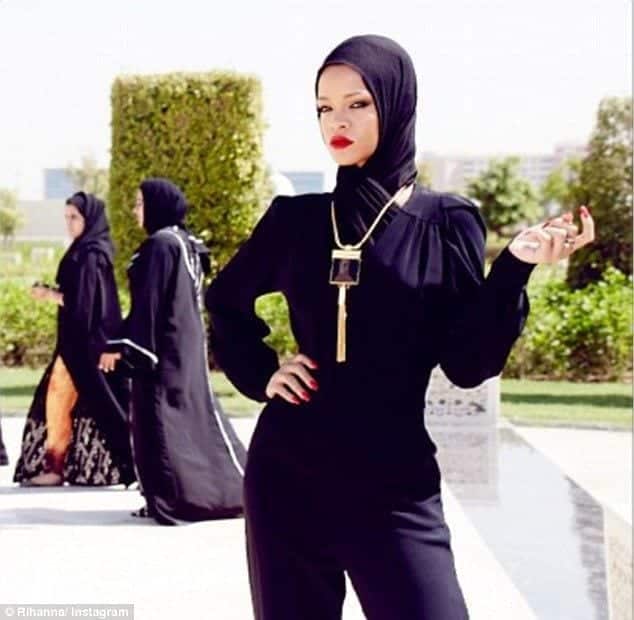 #6- 21st century Hijabi girl
Wear black white stripes top with a long solid skirt and wear Hijab with some style, here you are 21st century modern Hijabi girl.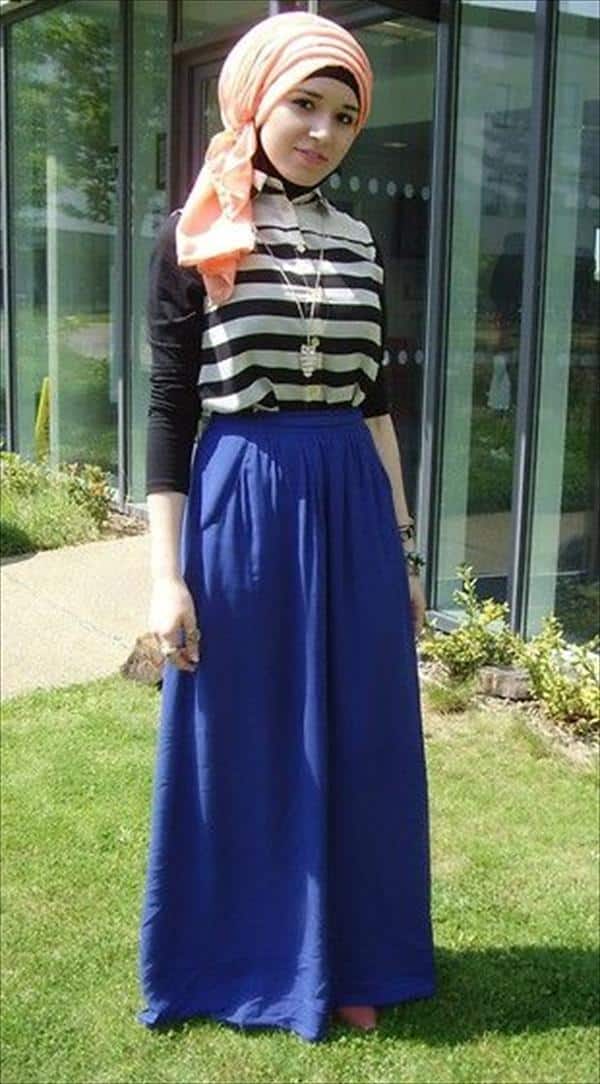 #5- Stylish Hijabi Girl look
Just wear your dress with unconventional style, e.g. coat over shoulder, add some trendy hand bag and a casually wrapped scarf will make you look very stylish.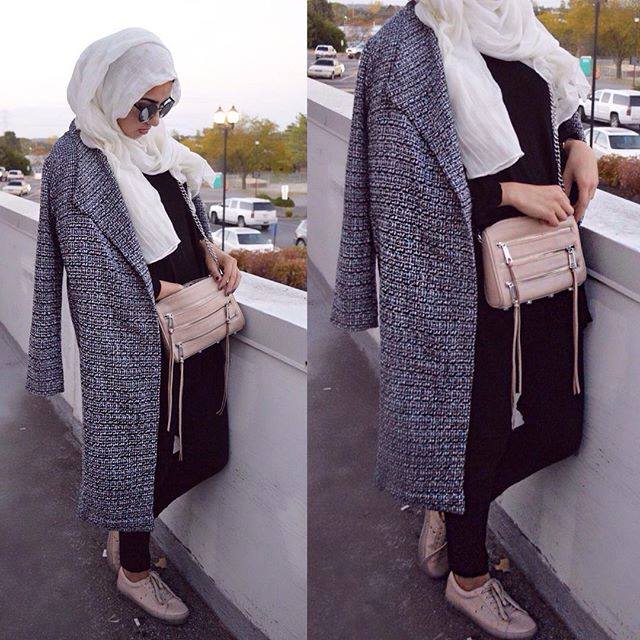 #4- Modern Hijabi girl
Who says you can't look stylish in Hijab. A casual dress with light color Hijab and a flared hat, you are ready for your day.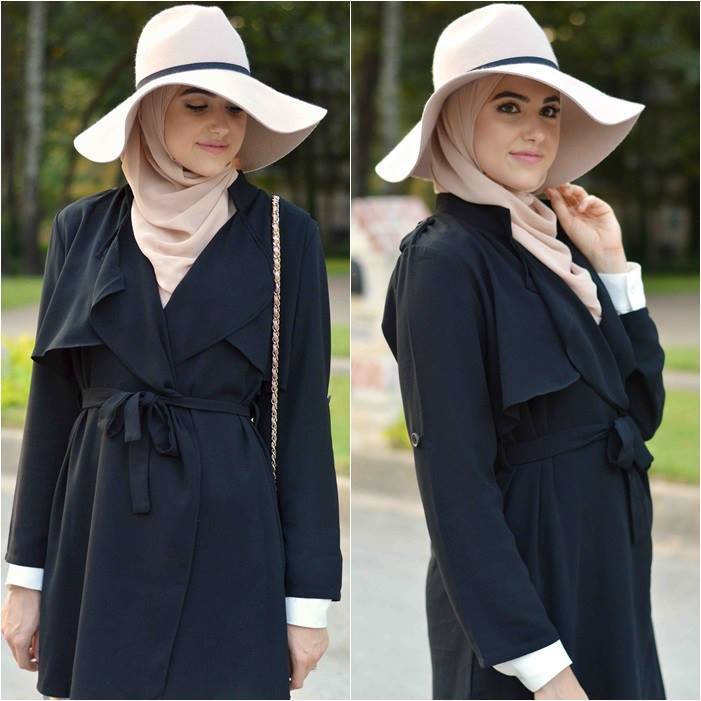 #3- Diva Style outfit
A white dress with Red scarf along red lipstick, here you get this simple and easy Diva look in Hijab. Don't forget to add heels with your dress. For more scarf ideas to wear with this look, check out [highlight]24 modest ways to wear hijab with skirts[/highlight].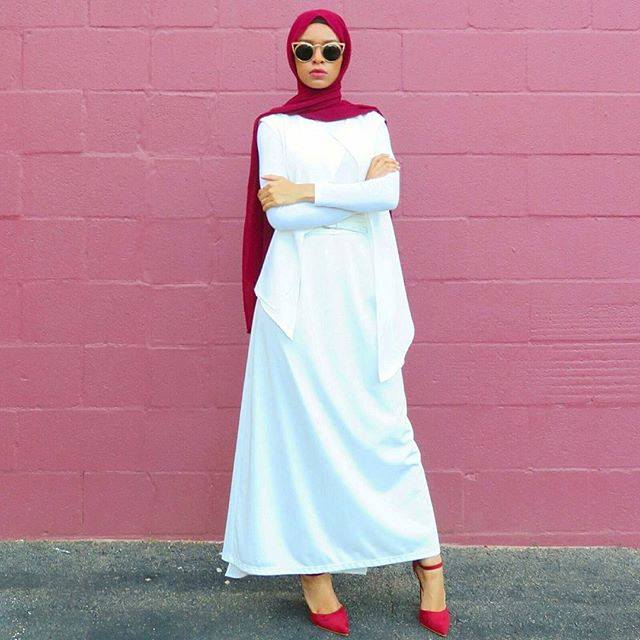 #2- Simple Abaya look
If you are an Abaya girl, just keep experimenting with your scarves, and statement jewelry can also do wonders with your simple and elegant look.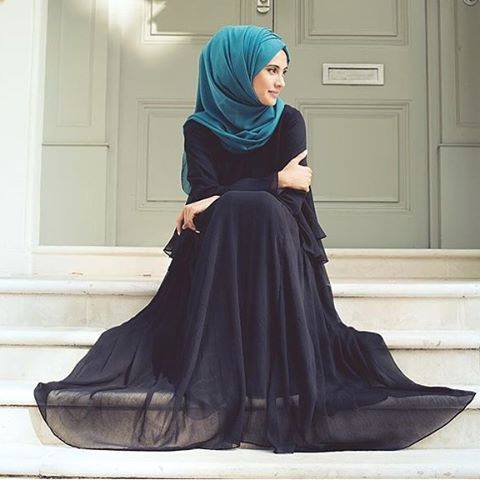 #1- Trend setter look
A flared trendy gown, with jeans and pumps along some trendy jewelry and your confidence can make you the trend setter.