Beauty Bloggers from the UK. Some powerful beauty bloggers from the UK are leading the way to change how blogging is supposed to be done. These epic names that always come up when we talk about fashion trends in the UK because they have built authentic brands around their website blogs.
And they give us serious beauty goals! We entirely blame them for our beauty addiction towards new trends and how we always end up looking ravishing. Not only are these beauty-addicted game changers of blogging are absolutely enthusiastic about styling and makeup looks but they also master the art of having expertise on every single thing as if they have read every book on styling and makeup out there.
Who are the Best Beauty Bloggers from the UK
To know them a little bit better and how they can influence your own looks for every single day and every kind of occasion, throw a look at these top best and most impactful beauty bloggers from the UK who will always manage to charm you with their impressive knowledge of styling and their love of cosmetics. RECOMMENDED: Australian Fashion Bloggers-Top 10 Best Fashion Blogs from Australia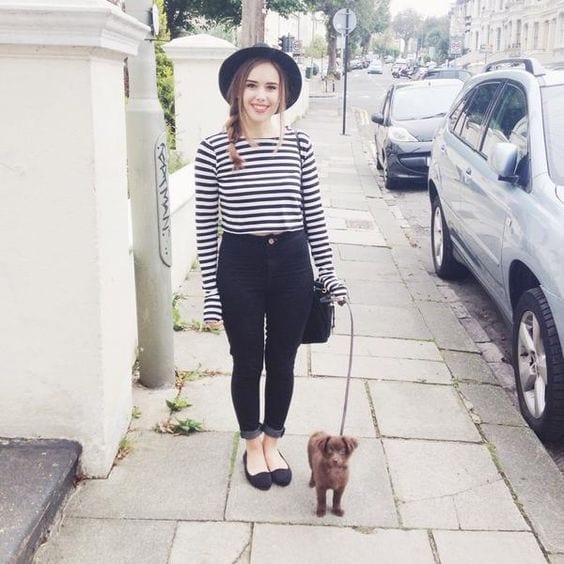 ↓15 – PixiWoo
The epically named blog is run by two epically gorgeous and talented ladies who keep charging their followers with top-notch video tutorials and how they manage to debunk all present beauty secrets. Their expertise and confidence make them trustworthy and when they say something is a handy beauty trick, you really do know it is.
↓14 – Amelia Liana
Amelia Liana who has her blog named with her very own name, as well as her YouTube channel and her Instagram. She is the most casual and fun-loving blogger you will ever lay your eyes on. With her perfect fashion and humorous moments locked in on her social media and her expertise reflected, she is one of the best. Having previously worked for cosmopolitan and suitcase, Liana knows her stuff. Also have a look at these Celebrities Makeup Brands; 15 Brands Owned by Celebrities
Check out her latest video as well!
We would love to know how she managed to get hair like that!
↓13 – Zoella
Come meet, Zoella. The cheery, cool, clever and an absolute makeup queen to be guided by in 2019. There is no one in this field who has gone this further with their work and have already made a mark. She has not just conquered the online world of blogging with her beauty but also has published her book to make a larger impact. She already she's at the top because of one heck of a following on so many social platforms.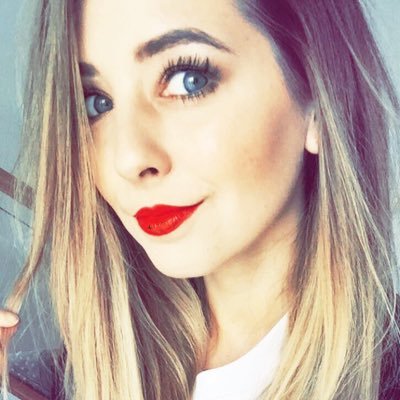 ↓12 – Onna / Onna's Little Blog
We are telling you that these bloggers from the UK are willing to come light on us. Instagram, YouTube, and her very own blog are the proof. From dainty recipes, reliable and interesting product reviews, she also targets some beneficial topics such as mental health problems and how to be mentally healthy and happy. It's a must-check-out for all women who wish to be attractive in the healthiest way possible! RECOMMENDED: Healthy Cosmetic Brands-Top 15 Healthy and Organic Makeup Brands
↓11 – Fleur De Force
Fleur De Force is the kind of blogger who leaves no beauty mystery undiscovered let it be a something as small as a nourishing moisturizer, if it's healthy and good, then it will be eventually reviewed and discovered by Force.
↓10 – Tanya Burr
The unique fashion force Tanya Burr has got it all. The fact that she is a profound and expert makeup artist is just an understatement of a common mind. The woman knows she has an impact and what she's talking about. Not only has she gained a name with her epic videos and tutorials that simply teaches the best but she also now has her very own makeup line. Not to forget the fact that she's a regular in fashion week. Don't miss out these Top Makeup Brands – List of 15 Most Popular Cosmetics Brands 2019
↓9 – Essie Button
We can tell with the assurance that the face of Essie Button is not the only reason we are so aspired by her. In case you don't know, Essie's got the face of eternal beauty charm and the essence of a reliable and authentic beauty blogger is reflected back. She is classic Vlogger as well apart from being a professional blogger. She gives some well-thought and rational product reviews we have ever come across.
↓8 – Beauty Crush
We can tell you that her presence on up to four major social platforms and that too quite accomplished, is an absolute treat for a beauty-loving soul and mind. The beauty goalie who has social media filled with capturing image-based posts which only makes us want to know more. RECOMMENDED: Top 15 Middle Eastern Fashion Bloggers to follow in 2019
↓7 – Emma / Milkteef
Milkteef is like you must have guessed is her blog name as well as Instagram, so you can easily follow her. Her beauty directory is so mind-blowing that you will love every bit of her blog and feel grateful.
She can take you backstage during the London fashion week if you would like to because she has this undying spirit of catering to every customer's needs and wished. She gives the most originally reflective reviews of products that you would feel like you just them off the label of that same product! Don't miss out on her charm and check out.
↓6 – Vivianna Does Makeup
She's classy and cool and knows a bit too much about every trend going on in the beauty scene. Her blog is fabulously organized where every single thing, from tutorials to makeup looks, to product reviews are just a click away. All you need to know before buying a product is right here on multiple social platforms such as YouTube, twitter, Instagram, etc. And here are the Top 10 MakeUp Brands Every Girl Should Own in 2019.
↓5 – Lisa Eldridge
↓4 – A Model Recommends
↓3 – Hello October
↓2 – Lily Pebbles
The sensual and amazing – Lily Pebbles, who has her Instagram and YouTube channel with the same name, also has our hearts captured with how she pulls off her lifestyle blog which eventually becomes more beauty-oriented. So its beauty, with health and style.
↓1 – Shirley's Wardrobe
If you desperately want a change in your hairdo, a new bold makeup look then this is the blog meant just for you.