Australian Fashion Bloggers. These unique and stood out Australian fashion bloggers only have one ultimatum, and that is to be as spectacularly stylish, diligent, and fashion-updated as they can be. Some great looks and maintaining themselves won't hurt while keeping themselves on this ultimatum.
Their blogs are not your mundane and typical Instagram blogs that are only glamour-dominated. What you don't know is that these blogs have crossed the days of just social media blogging and have landed on the status of organized entrepreneurial blogging and its authentic and robust marketing on social media. These blogs will prove just how much effort it takes to create content for the public interest and exactly much edge do these blogs have over every cooling trend that makes Australia dreamy and desirable.
Which Australian Fashion Bloggers to Follow
Beauty, fashion, and lifestyle bloggers are becoming a part of every day of young women's lives, and Australian fashion bloggers are a few that are recognized worldwide. Australian fashion bloggers give you the perfect fresh looks, with wavy hair and ultimate outfits to help you out in every day looks. These bloggers provide you with the complete guide and list of steps to follow to be able to view your best no matter what you're doing or where you're going. So, take a glance at these top 10 phenomenal fashion bloggers from Australia who will surely inspire you a bit more about fashion than you already are. With their exquisite fashion tastes, new updates and trends, tips to look admirable all the time and their remarkable spirit to deliver even more and only the best.
How did we decide:
We used their Instagram followers, and views on their blog posts to put together this list of the top 10 Australian beauty bloggers to follow in 2020:
 10 – Brook Testoni
 9 – Carmen Hamilton
8 – Jess Dempsey
7 – Jess Tran
6 – Sara Crampton
5 – Margaret Zhang
4 – Zanita Whittington
3 – Kaitlyn Ham
2 – Samantha
1 – Amanda Shadforth
↓ 10 – Brook Testoni
Who is she: The impressive persona behind the excellent blog Maiden Sydney is run by the super blogger celeb Brook Testoni, who has been taking the blogging world by storm ever she started in this field. The classy fashionista started with her creative approach on a blog named Maiden Sydney that turned out to be a hit, and she gained surprising a lot of followers for someone who was this new to the profession.
Why you should follow her: Now she owns a blog that is named after herself, as she owns her name and identity now. Her visual diary can be accessed here, and you can use it to take inspiration for your daily outfits and use them for fashion advice. Her visual diary will allow you to look over the best new trends and how to own them as your own. Her blog is only photograph-based, but its enough as the outfits and looks in them are impeccable.
We also recommend that you check out these Top Middle Eastern Beauty Bloggers to Follow in 2020.
↓ 9 – Carmen Hamilton
Who is she: The cool and utterly fascinating Carmen Hamilton of her even more creative blog Chronicles of Her is an absolute natural beauty who has never ceased to impress her followers with her work. Her natural beauty instincts always inspire her to simplify what she tells on her blog to her readers so they can always look up to her fashion endeavor.
Why you should follow her: She still manages to equalize and moderate her blog between men and women's fashion so all the readers can just simply feel at home. Her blogs under the category "what to shop" are the best because they allow you to look over options about different things such as sneakers e.t.c. will enable you to make the right purchases. In contrast, her blogs like "3 ways to dress up your jeans" will allow you to make use of your little articles of clothing and wear them in multiple different ways.
But that's not all because Ms. Hamilton's awesomeness goes another mile further because she created the logo of her blog with red lipstick.
↓ 8 – Jess Dempsey
Who is she: Jess used to be Celebrity Stylist and Visual Merchandiser, but she stopped doing that when she started her blog in 2010. She realized that the ideal way to continue with her love for fashion was to share it with others in the form of a blog. And hence What Would Karl Do? was born. She named her blog based on Karl Lagerfeld and the house of Chanel as she would take inspiration from him when putting together outfits in the early days of her blog.
Why you should follow her: And we can tell you that it's just as worthy as it sounds. Her blog, which is named What would Karl do, is dominated by a rather catchy and attractive 70's vibe that will surely make you want to own it once you set your eyes on it. She's also got a great structure on her blog that features many issues in fashion and a whole lot of how-tos. Plus, she also posts snaps of her immensely adorable kids, so you are not going into something entirely down-to-business. Other than fashion, she also posts about motherhood, renovations around her house to help you in interior design and recipes that are both easy to make and delicious. So her blog is a one-stop place for all the answers that you need for a great lifestyle. Don't miss out on these Healthy Cosmetic Brands that will refresh your skin.
↓ 7 – Jess Tran
Who is she: Jess Tran is another unique body in the world of fashion blogging that seems to have a rather unconventional approach to her style but in a good way, or else, styles you won't find everywhere. She is a fashion blogger and photographer and is quite famous all over the world.
Why you should follow her: Her combos of outfits are immensely innovative, and the way she manages the mixing of prints looks effortless, and that's her art. Her blog, Jess loves Fred, is loaded with catchy and interesting quips to get you through everyday style, some brilliant self-deprecating humor, and just practical fashion wisdom with truly great ideas. Her blog is a great stop for getting the ultimate fashion advice and ideas on making all your clothes work together to make the perfect outfits.
↓ 6 – Sara Crampton
Who is she: Sara Crampton started her blog in 2008 and is hence considered a pioneer in the Australian fashion blogging industry. Sara is one major blogger to follow in Australia because her blog: Harper & Harley gives a flawless definition of what minimalistic fashion should be like and that all too good. She's always up to the mark with what her blog genre is supposed to be about and makes herself a major following blogger for all those who want basic fashion tips to go mundane daily life
Why you should follow her: Her blog has multiple categories, like lifestyle, health, and fitness, inspiration, and outfit e.t.c. which makes her blog insanely versatile. Recently she has also started a new category on her blog after she became pregnant for inspiration for pregnant women for fashion and style. This is a great aspect of her blog as pregnant women often feel like they don't find enough inspiration for outfits and fashion and end up feeling self-conscious due to a lack of options for styling their maternity clothes. Her blog is hence the ultimate place for every woman out there.
Are you a makeup fanatic? Here are Top 10 Best Lipstick Brands to try this year
↓ 5 – Margaret Zhang
Who is she: Margaret Zhang is one of the most well-known photographers worldwide and fashion bloggers in Australia. Apart from the fact of how great she handles herself in front of the camera, she is also an extremely talented photographer, writer, and stylist; hence, an absolute blog artist that truly shines above all else. She is recognized as a great photographer by organizations all over the world.
Why you should follow her: Her fantastic blog breaks the rules of all that you know about fashion. She now portrays herself more as a photographer than a fashion blogger. However, she is still a great fashion blogger, and her fashion sense is just as commendable today. Her blog ranges from fashion looks, food recipes, and photographs taken by her that allow you to have a look into her work and look at the world through her eyes.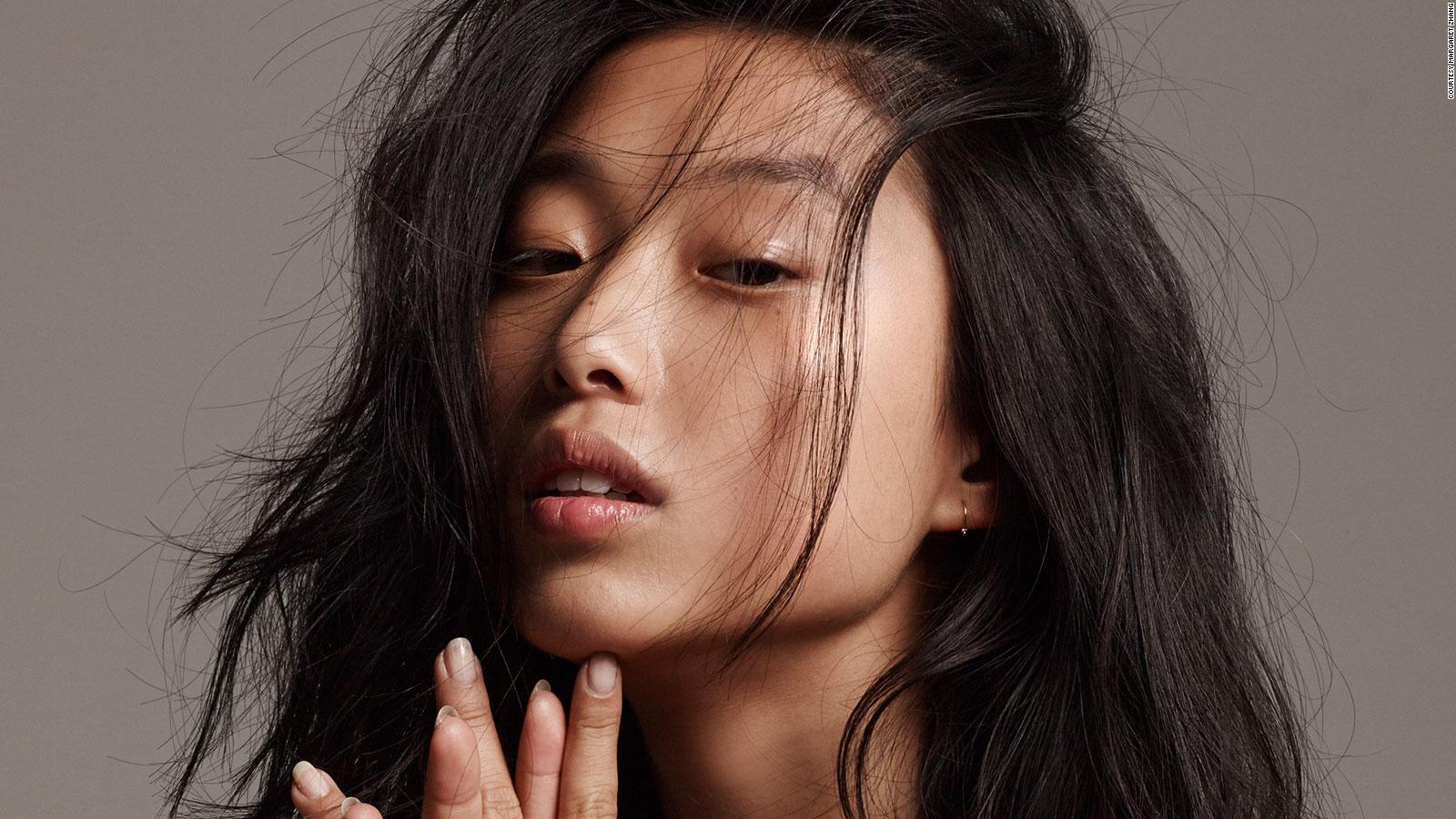 ↓ 4 – Zanita Whittington
Who is she: Apart from having a doll-like appearance and physique, there is so much more to Zanita that makes one fall in love with her personality. But that's not all as she also rocks the post of a photographer for her website. Which is quite an accomplishment, isn't it? If you happen to be following Fashion Bloggers or if you have even tried it once, then you would know that her personality is simply to die for.
Why you should follow her: Her blog has categories like fashion, beauty, and lifestyle that expose you to a wide range of ways to go about your daily life. Her top picks of products will help you pick out the best clothing articles to make your wardrobe more fashionable and stylish. These also include articles of clothing that she wears in her outfits in case you want to copy them exactly. Her travel blogs are interesting to go through as well, as they let you travel the world while sitting in your homes. Not just this, but she gives amazing and effective guidance to her those who want to be full-time bloggers, how to create an effective blog, and even offer some fun and interesting courses about getting started on blogging and turning out successful in it.
↓ 3 – Kaitlyn Ham
Who is she: She is a very well-known fashion blogger, and her poker face look in her photographs are a sensation. Her attitude is extremely commendable. Being as cool as you could have expected her to be a fashion endeavor like you have never seen before. Her luxe style is so demanding and utterly inspiring that readers find her ravishing blog Modern Legacy worthy of their time, and this fact has gained her more than 100K followers on Instagram.
Why you should follow her: The class that she puts in her fashion and her minimalistic approach to sportive fashion palettes always keeps you scrolling down her blog looking for more awesomeness, and it never seems to be enough. You want to keep going. Her style is more based on solid colors instead of prints, and her clothes are ideal for a formal situation like work more than causal every day looks. Her blog allows you to not only look at her style, with two separate categories of personal and outfits, there is also a shop option that shows you her top picks and products that she uses in her outfits. Her blog is mostly picture-based, as it does not have any writing to accompany photographs of her outfits and looks. So her blog is only good if you want to take the right outfit inspiration and not if you want general advice on how to make use of articles of clothing you already have in your closet. Her blog, in general, however, is a great place for quick and easy outfit inspiration that is bound to make you look elegant and professional!
Here are the Top UK Beauty Bloggers On Our Radar.
↓ 2 – Samantha
Who is she: Samantha is a gorgeous plus-size model who gives us serious goals about body positivity. She is also the Editor of Skorch magazine. The magazine's motto is to spread body positivity, so it fits right into Sam's motto about life. She is an ultimate diva, with a heart of gold and a lovely, cheery personality that is bound to make you adore her.
Why you should follow her: Her blog, Curvy Sam, gives you how to look and style yourself as a plus size woman. Beauty and fashion advice for plus size women barely exist in this world and when you find a blogger that is so successful and has a bunch of content dedicated to plus size women only, its the best thing that could ever happen for a plus size lady. Her blog posts spread body positivity and ideas about owning who you are and how to be healthy and fashionable while doing so. Her blog is a goldmine for good vibes and great fashion content. So go on and take a look at her blog to get inspiration about not just fashion, but also about loving yourself, no matter what size or color young are!
Here are some great African Fashion Bloggers-Top 15 African Fashion Blogs to Follow
↓ 1 – Amanda Shadforth
Who is she: Known for her impeccable style and diverse creative skillset, Amanda Shadforth is the Editor of premium fashion and style destination, Oracle Fox, in addition to the OF by Amanda Shadforth collection. Amanda Shadforth is one of the most famous and well-known fashion bloggers all around the world. She is the owner of Australia's most successful fashion websites, and that's no surprise with how wonderful she is with her content and aesthetic ideas about fashion.
Why you should follow her: Her blog is filled with runway blogs, style, and lifestyle blogs, as well as photography. You can also use the blog as a way of figuring out what to buy next by using the shopping category on her blog. Here you can find the ultimate list of the best products to spend your money on that will not only add to your closet but will also make you look like a diva. So, go on and check out her world-famous blog!