Top Bra Brands in India 2018. Breasts are an integral part of any women's beauty and to enhance that beauty bra was discovered. A comfortable, well fitted and supportive bra is very essential to keep your breasts in a perfect shape. One should know the right size of a bra to get rid of saggy and shapeless breasts. A perfectly shaped bra not only enhances your beauty but also gives you confidence and make you feel comfortable.
A wrong sized bra can alter the shape of your breast. Most of the women are unaware of the actual size that they should wear and then, end up having loose, disfigured breasts. A too large cup size can make your breasts look loose and floppy and a too tight one can make the breasts spill over the bra. So, one should consult a supervisor before buying a perfect size bra.
Your breasts may become painful if you are wearing no bra or a wrong sized bra. A number of brands have their bra collection which includes fancy, casual, attractive, appealing and sexiest bras for girls and women. Padded bras and push up bras are worn to give a firm, full and a rounded look to your breasts.
2018 Top Bra Brands In India
Women all over India are obsessed with their look whether it comes to expensive dressing, gorgeous hair styling or wearing attractive lingerie. Here is the list of top 20 bra brands of India  2018 which includes laced bra, sports bra, underwired bra, padded bra, and many more.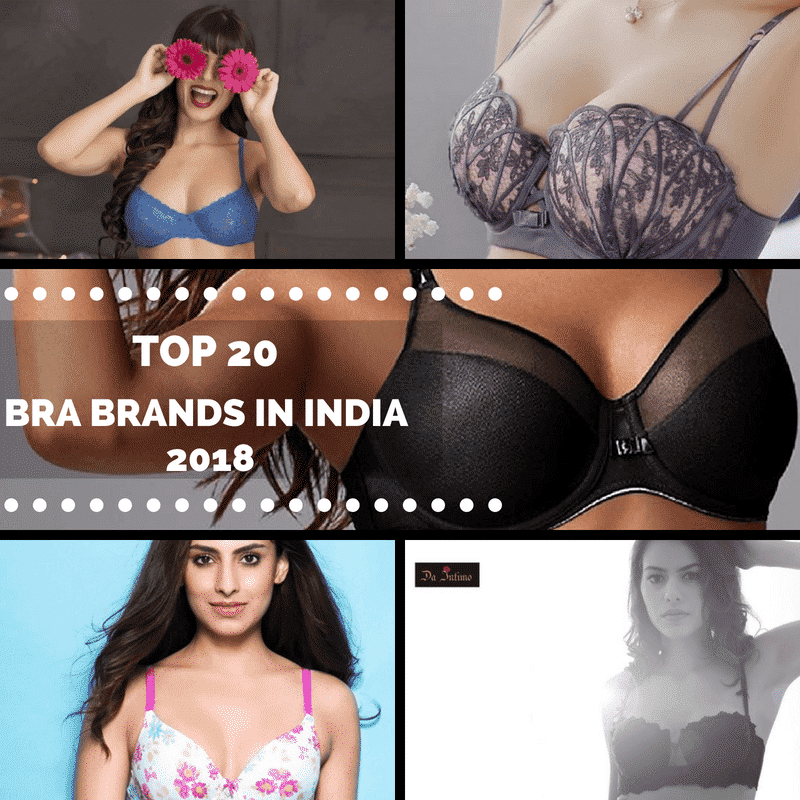 1. Zivame
Zivame is India's famous online brand for bras, which features the wide variety of bras includes camisole, plunge, push up, sports, maternity, bralette, non-padded, nursing, strapless, wired and molded bra. They are made of very fine nylon fabric. Available in many vibrant and appealing colors. They have some super comfortable padded wireless T-shirt bras for the daily wear. Also have a look at these Top 10 Indian Male Models of 2018.
Where to buy: Their clothing store in Bangalore, India or these websites: Zivame.com, Myntra.com, Jabong.com
Price range: INR.235 to INR. 3000
Types of Bras available: High impact bras, air bras, bandeau bras, bralettes, corsets, crossover bras, push up bras, coverage bras, impact bras, sports bras, nursing bras, beginners bras, post surgical bras, racer back bras, multiway bras, wired bras, nonwired bras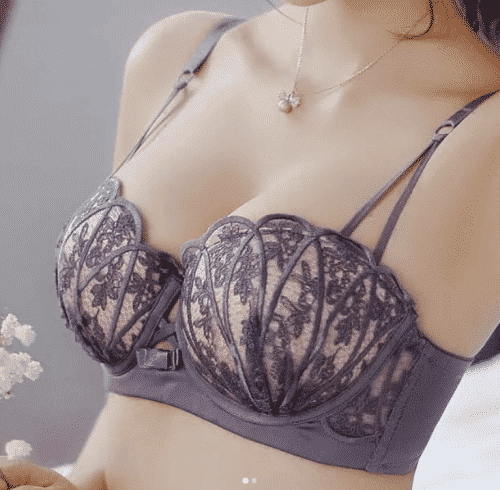 VIA
2. Jockey Bra
Looking for the best-fitted bras with the sexiest look? Then Jockey is a brand of choice. You will first try it, wear it and then will love it. Jokey has some mesmerizing collection of everyday wear Bras, adhesive bras, minimizer bras and Backless bras. The innovative sizing system will let you discover your actual size of a bra by asking only three questions and you will experience a bra that feels like its made for you.
Available at: www.jockeyindia.com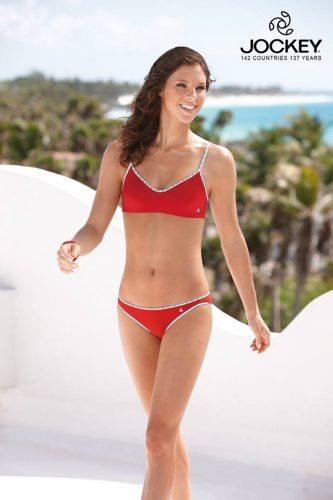 3. Amante
Amante is one of the top bra brands in India with a massive collection of women's lingerie including bras, Swimwear, sleepwear, and activewear. Amante has a complete intimate wear destination with a wide variety of amazing bras including padded, non-padded, wired, Non-wired, T-shirt bra and many more at a very reasonable price. The wired cups that work in conjunction to give your breasts a gentle and lifted look. Now, enhance your look by wearing Amante.
Available at: https://www.daraz.pk/ and https://www.amantelingerie.in/
Price range: ₹ 267 to₹ 1,895
Type of bras: Padded, wired, nonwired, demi cup, full cover, plunge, push up, strapless and multiway bras.

4. Lovable bra
Loveable is one of India's largest lingerie brand, sells the best quality fabric that is available in a wide array of styles, colors, shapes, and patterns. This brand features some sexiest bras with gorgeous crochet floral lace detailing along the neckline. The adjustable straps and removable pads provide the ideal fitting.
Price range: ₹275 to ₹995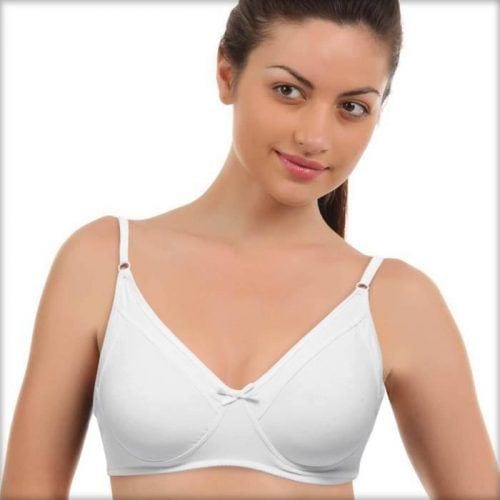 5. Triumph
Triumph is the oldest and one of the most trustworthy bra brand in India. Women all over India are allured by the dream collection of triumph. Extremely comfortable with a very fine quality material. The triumph essence collection will give you seductive look in a sensuous bra. They are available in many ravishing colors.
Price range: ₹399 to ₹2399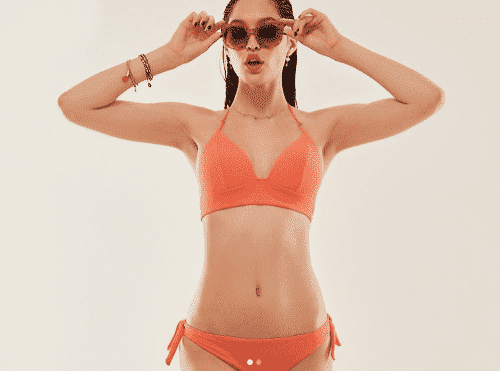 6. Enamor
Enamor features a wide variety of bright, Pretty and trendy bras. The cups are seamless, padded and wired for the perfect shape and support. The adjustable straps will make it easy to get the desired lift and smooth comfort. They have some printed bras with a sweetheart neckline and a hook and eye closure at the back to give you chic look.
Price range:₹200 – ₹1700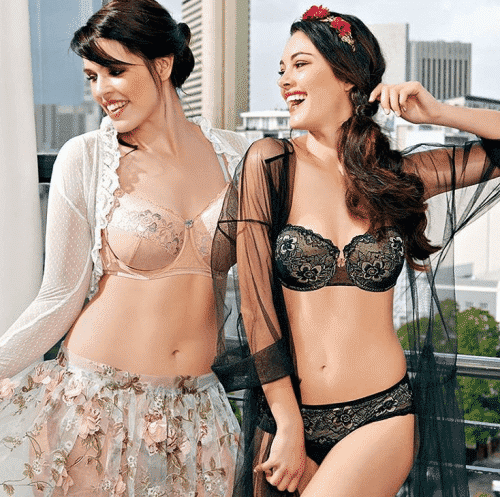 7. Pretty secrets
Want to know about the secret of a perfectly shaped breast? Oh well, the pretty secret is a brand of choice for the most affordable and comfortable bras, available in a range of pretty colors, sizes and shapes. The premium lingerie collection includes bras, panties, sleepwear, and swimwear. So, start your day with ultra smooth, ultra comfortable and seamlessly perfect lingerie.
Price range: ₹199 to ₹1600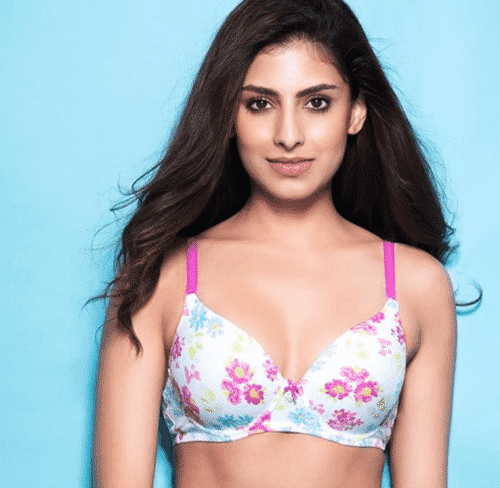 8. Bwitch
Bwitch presents India's best bra collection for summers. The lacy, sensual and exquisite bras are one of the most trending among Indian women. Get the adventurous look with their printed lingerie finished by satin edges, lace edged padded bra, jewel tone lace bra and many more.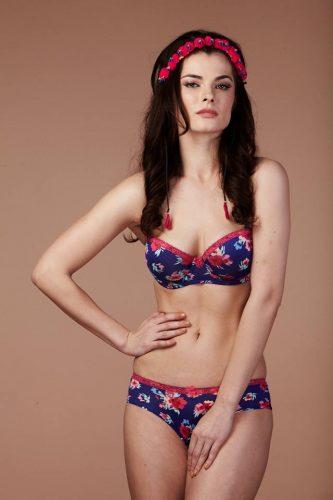 9. Clovia
Clovia is one of the most re-known lingerie brands in India with the assurance of high-quality fabric and stylish bras. This premium brand produces bras which are soft, silky and are made of 100 percent pure cotton, polyamide, powernet, and lace. A huge variety of bras from padded to non-padded, wired and non-wired bras are available here.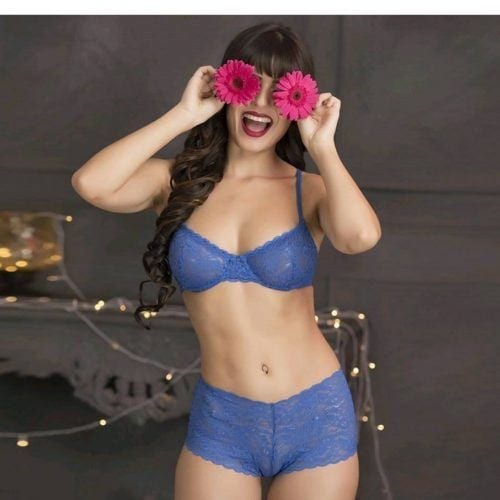 10. Daisy Dee
Daisy Dee is one of the most top bra brands in India. One of its attributes includes the immense styles of bras that are worn with shalwar kameez, the shape up bra, the college style bra, dew drop bras and bridal bras. This brand also sells bras that go invisible beneath your off shoulder dress and the bras with pre-molded cups to give you the curves at the right place. Here are 25 Indian Celebrity Snapchat Accounts to follow.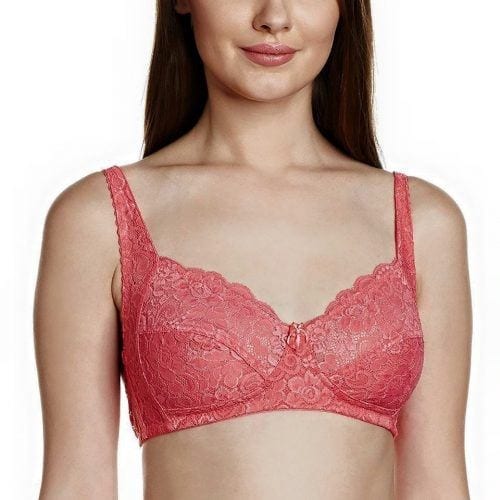 11. Floret Bra
Floret is an international leading bra brand of India which features sports bra, padded bra, T-shirt bra, feeding bra, full coverage bra, regular bra and underwired bra. Floret is your hidden love,confidence, passion and obsession. They aspire to sell seductive, comfortable, supportive and elegant bras that are available in different styles, patterns, and cuts. So, enjoy the beautiful diva or bold look by choosing floret.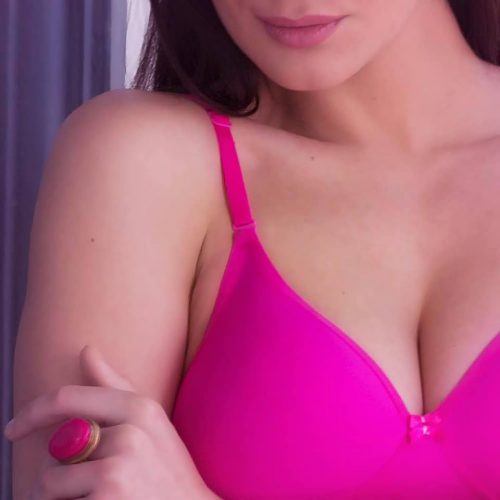 12. Hanes
If you are looking for the ultimate comfortable and cozy bras then Hanes must be your first choice in choosing a perfect bra. Hanes offers wire-free, underwire, racer back, convertible and many more bra styles now. Women all over India adore these durable and a perfect fit stylish bras by Hanes. It gives the precise shape to those who have unusual breast size. Now enjoy your stress-free day by wearing Hanes.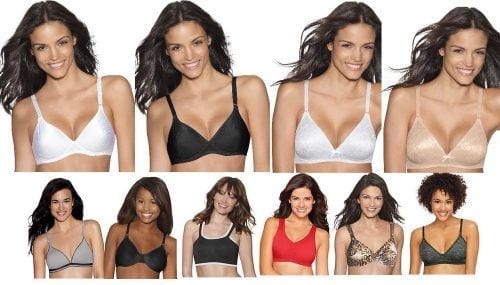 13. Tweens
Tweens bra has introduced its collection for the girls entering in their teens who are confused about selecting the right size of a bra. It offers a wide range of printed floral underwire padded t-shirt bra, tiger printed padded bra for the girls of all the ages. Tweens bra is a perfect choice for everyday wear and comfort. They have sleek and flexible elastic straps with sliders to adjust. Add glamour and style statement by wearing tweens.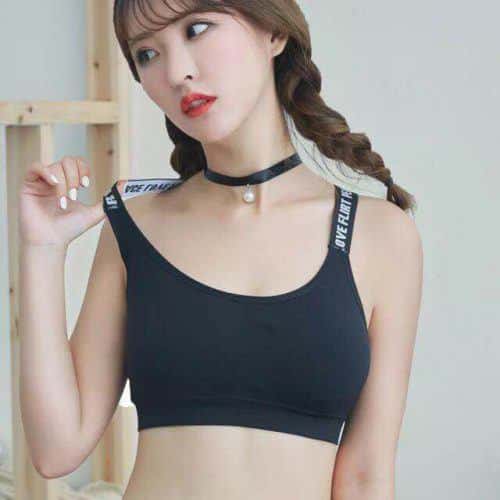 14. Inner Sense
Inner sense is one of the top selling Indian bra brands which produces lingerie that is organic, anti-odor and antimicrobial. The most unique thing about this brand is their maternity bras for the nursing moms in fresh colors, styles, and prints. The super soft bras are made of the chemical-free material for all day long and you may feel relax and comfortable wearing the Inner sense without any irritation.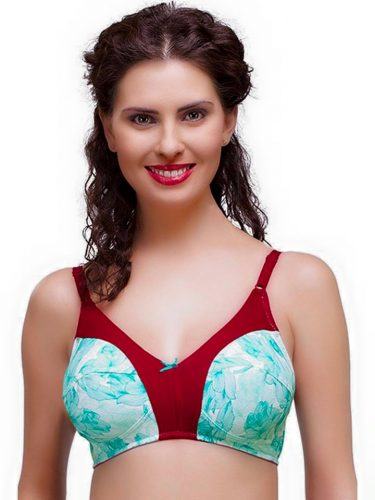 15. Da intimo
Da intimo is an online bra brand of India which features the most sexist and seductive bras with a blend of style and comfort. These trendy bras are crafted with soft fabric with the detailing of lace that gives you elegant yet chic look. The new sequined bandeau bra by Da Intimo boost your confidence and gives you ample support and comfort. Check out these 10 Most Affordable Indian Fashion Brands You Did Not Know.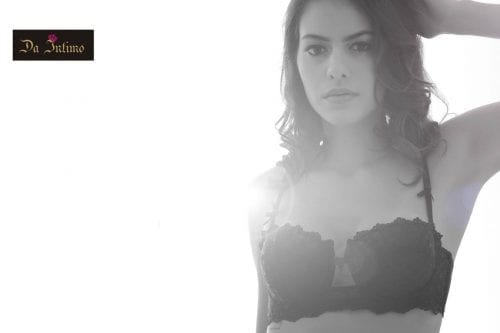 16. Nike
Does it hurt when you are in the middle of a play and your bra starts irritating you? Well, Nike presents bra for the women who want to play with full confidence and enthusiasm without any discomfort. The lightly padded sports bra by Nike is very Popular among Indian women. The bras are available in vibrant colors and let you play in full swing.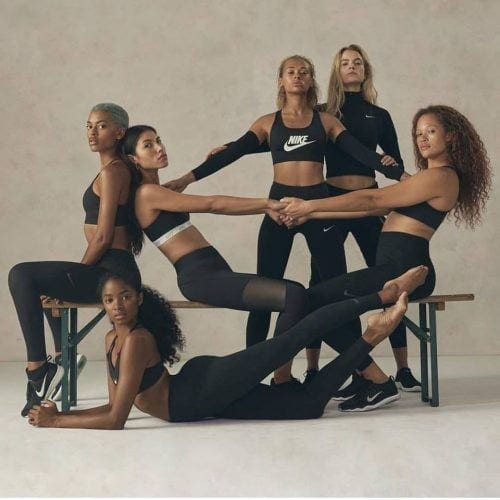 17. Wonderbra
Wonderbra is one of the most glamorous brands in India that sells push up underwired bras with pretty embroidered accents. The molded cups provide natural shape without adding extra volume. The bras are made of ultra-soft, breathable spacer fabric for opacity and total comfort. The beautifully embellished shoulder strap can be convertible in two ways so you can style it in your own way.

VIA
18. Chantelle
Chantelle's smooth and supportive bras are invisible under clothing and feel like a second skin. The bras are available in a range with of vivacious colors with a subtle sheen. If you are looking for the perfect fit bra, go to Chantelle, that offers quality like no other.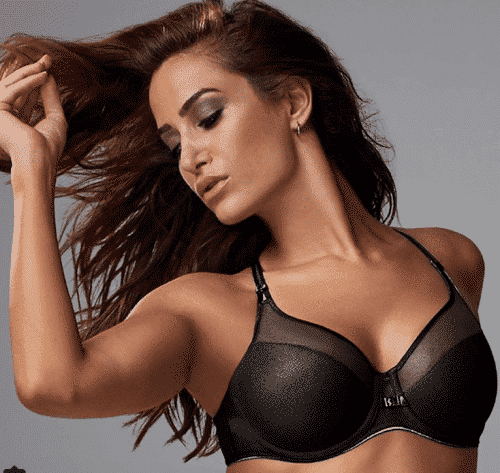 19. Fantasie
Fantasie focuses on providing smooth and cozy bras with a touch of appealing look to ensure that you work all day with ease. The spacer fabric is lightweight and breathable to give your breast perfect shape. The cup is seam free with an inner power net wing for support.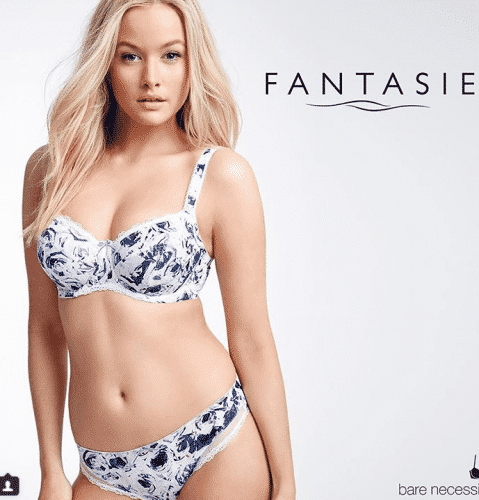 20. Beyouty Bra
Beyouty is India's leading bra brand which brings you the best quality bra for the daily wear, formal wear and casual wear. All kinds of bra from sports to T-shirt to maternity and full coverage bras are available here. The under-wired bras offer good support and lift and make you feel relax and comfortable.