Top Indian Male Models 2018. Good looks run in a family but to maintain that look, one has to work like a maniac. Models, being a public figure always have to look fresh and fit. From their eating habits to waking up early in the morning and running on a treadmill, they have to struggle hard in order to maintain themselves.
Male modeling is carving bigger and bigger spot in the modeling industry and becoming an icon in their own right. The workouts, the muscular body, the six pack abs would definitely won't be easy to make but with a dedication and passion, they become a heartthrob for many ladies.
The modeling industry is now embracing men who are not only tall, dark and handsome but also who are highly talented. There are a number of male models who have been successful in this career by the hard work and devotion. Men with their attractive physical appearance, the classical beard look, the dashing haircut and with the ever so hot dressing makes them a perfect model.
Best Male Models From India 2018
Here is the list of some Indian most handsome male models who have enhanced the value of men apparels and accessories by modeling with their decent looks and perfect body.

1 – Rohit Khandelwal
Rohit Khandelwal is one of the topmost Indian male models with 738K Instagram followers. In 2015 he won the award for Mr. India which then took him to the next level of success when he was crowned as a first Asian to achieve the award for Mr. World in 2016 contest. Rohit was honored to walk the ramp as a showstopper at LFW, which was his dream that came true. With his modeling skills, he was then offered a television show that was another step of his success. Rohit Khandelwal's suave personality, dashing looks, and raw sex appeal made him India's top model of 2018. His next agenda is to venture into films as an actor, director and then producer. Also have a look at these Engagement Outfits for Indian Men.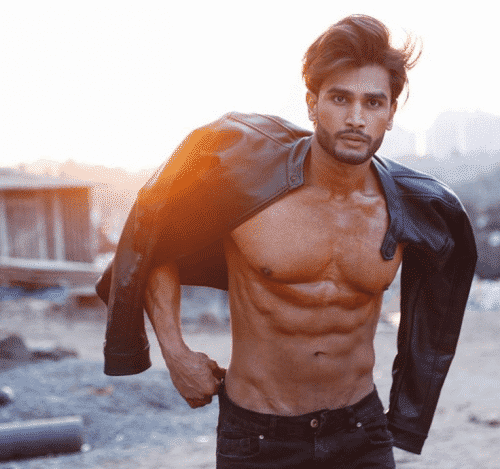 2 – Manu Bora
Intelligence and good looks come in a rear package but Manu Bora is blessed with both. He is not only an orthopedic surgeon but also a freaking hot model. In a magazine interview, he said 'Being humble and affectionate is my style but when it comes to fashion, its classic.' Manu Bora has been a part of many modeling campaigns like Lecoanet Hemant, Mr. bowerbird, Ayurveda and Sabyasachi. He got an Excellence award in fashion modeling. With his dapper looks, he is a moonlight at fashion week as a top model. The multitalented Manu Bora has reached 160k Instagram followers.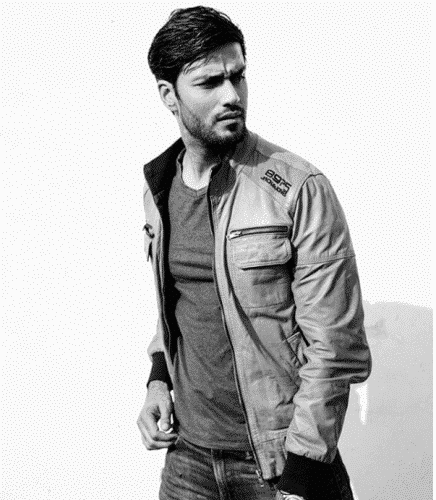 VIA
3 – Abhimanyu Chaudhary
Style doesn't need any statement and Abhimanyu doesn't need any introduction. Abhimanyu with 124k followers is one of the top Indian male models. He is a profound model and with his intense looks and perfectly shaped physique he has been drooled by many girls. This hunk is not only a model but also a very talented actor who has stolen many hearts with his ever stunning hot looks.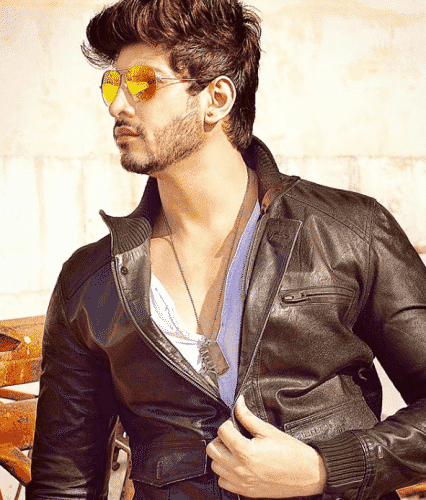 4 – Prateek Jain
Prateek Jain is a model to watch out for! Prateek has been slaying by his smoldering looks, six pack abs, and a long dashing beard. He has achieved a high level of popularity by winning Mr. World India in 2014. He was one of the best in the pageant that was held in China. He was the first Indian male who became a stardom by winning Asian supermodel title in 2015. He has been modeling with some of the well known and worthy fashion campaigns. His athletic body looks has made many girls swoon over him. He was also awarded the title of MensXP Mr. Iron man. His hot looks can surely make your hearts skip a beat. Instagram followers reached up to 40.1k. Here are 25 Indian Celebrity Snapchat Accounts to follow.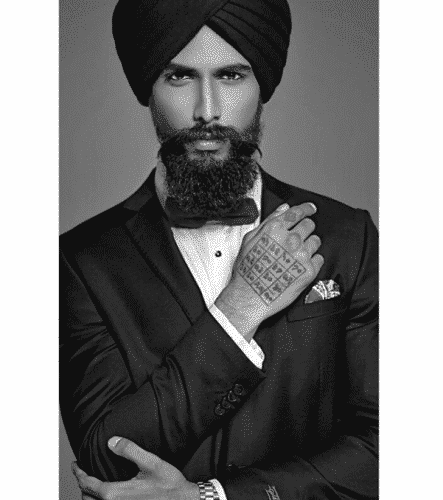 5  – Nitin chauhan
Nitin is the freelance Indian model who has stolen many hearts by his good looks. The long beard is a mark of manhood and one of the most appealing thing about Nitin is his beard. He has been modeling for the most re-known brands like Raymond, The V Renaissance and Titan. The Hair braids and hair bun gives him macho look. He has also done the modeling for the Lakme fashion week. Hence the killer looks of Nitin are the reason of his 38.9 k followers on Instagram.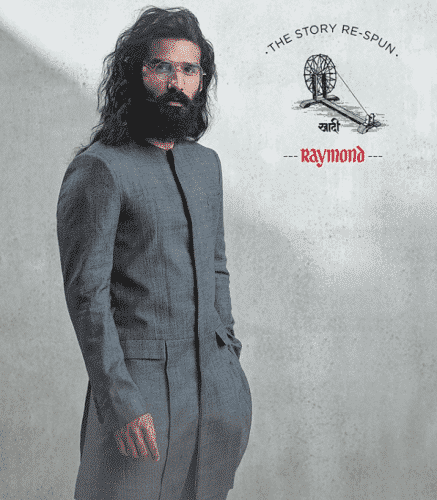 6 – Rouhallah Gazi
Gazi is a dashing Indian model from Kashmir who is the face in demand for the most luxurious Indian brands. His signature beard, lean and muscular physique always set the ramp on fire. He has been a show stopper for almost all the top fashion designers. He grabbed the popularity in a very short span and became a spotlight after Raymond advert. He is one of the hottest Indian models with 26.1k Instagram followers. Here are 20 Most Beautiful Indian Politicians of All Time.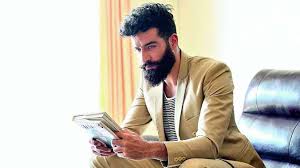 7 – Mudit Malhotra
Mudit Malhotra started his modeling career in his early college days as a hobby which then became his passion and priority. After that, he joined Rubaru which gave a new dimension to his career. He was fortunate enough to win the Rubaru Mister International India title in 2016 which was an enriching experience of his life. He is a fitness freak and maintains his body in every possible manner. For him, fitness is not just about good physique and chiseled body, its about good physical and mental well being. With the hard work, determination, and sacrifice he has been listed as one of the top Indian models who has made his country proud. Instagram followers 22.4K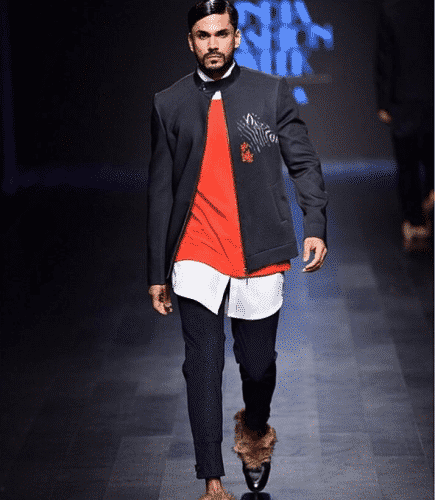 8 – Prabh Uppal
Prabh Uppal was one of the struggling Indian models who was a young, glamour struck lad from Ludhiana. First few years were quite tough for him to be known as a top Indian model but with his dapper looks, chiseled features and superb body gave him an edge over the competition and taking him all the way to fame.  Prabh Upal has done modeling for Tarun Tahiliani couture, Anita Dongre, Sabyasachi and Manyavar who are the well known Indian fashion designers. He strives to work hard with motivation, passion, and dedication. His Instagram followers reach up to 21.2K. Don't miss out these Top 20 Indian Clothing Brands 2018.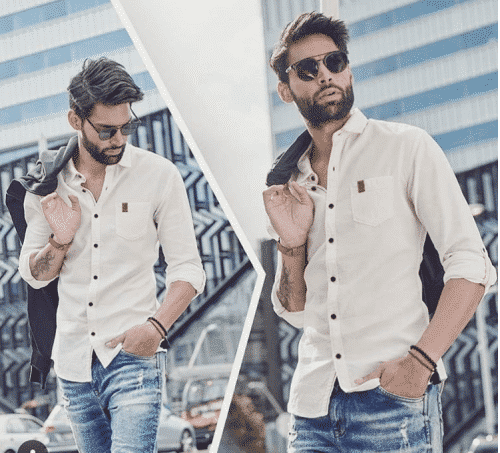 9 – Himanshu Bhatti
Himanshu Bhatti is one of the most talented and hot looking Indian models who has made his place in the modeling industry in a very short span. He has worked with a range of high-end fashion labels. The very famous Vogue magazine did a shoot for its cover with him. His Instagram followers are 1793. He is in high demand amongst young male models because of his charming personality.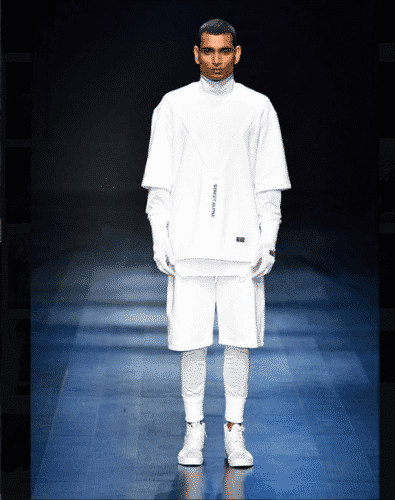 10 – Mohit Nandal
Long hair, don't care. That's the message behind today's jaw-dropping male models.  Mohit Nandal slays with his long hairs, dashing personality and dominating attitude. He has done the ramp walk for the top Indian designers and has been shooting for some magazines covers as well. He is becoming very famous because of his flawless performance and powerful looks. This hardworking hottie is certainly the one to keep an eye on. His Instagram followers hit 860.