Staying sweat free and looking great in the summer heat: Summer is just around the corner and for some of us, it's already here! Do you know how to stay cool and cute in the scorching heat?
The quest to staying stylish yet comfortable us both science and art. We have lined up a few trends that will keep you feeling cool and stylish all summer.
How to Look Fresh in Summer Heat
Here are 20 summer fashion tricks to keep you from feeling like a sweaty disaster in the summer heat.
↓20- Wear Loose Clothing
Keep your clothes loose. The less fabric you have actually touching your body, the cooler you will feel. It might seem unbelievable but a flowing and loose maxi dress will keep you cooler than a clingy tank top and a pair of shorts. The trick is to keep it loose. The looser the better! Get some celebrity style tips for Summers from these 18 Most Stylish Kylie Jenner Summer Outfits to Copy This Year.
↓19- Say No To Flimsy Fabrics
If you don't want your clothes to stick to your body, avoid flimsy fabrics. Lightweight fabrics are perfect for the scorching summer heat. However, if you don't want them to cling to your body the second you start to sweat, they need to have a little structure.
via
↓18- Open Weave Knits For Catching a Breeze
Open weave knits for laying are the perfect option to beat the heat. The open weave knits will keep you feeling the cool breeze and stylish at the same time. RECOMMENDED: 9 Simple Summer Makeup Tips For A Fresh And Natural Look.
via
↓17- Synthetic Fibers Trap Heat – Natural Fibers Breathe
Choose clothes in natural fabrics. For instance compared to polyester and rayon, cotton is more breathable. Cotton absorbs sweat better and dries faster. You won't feel as sweaty with natural fibers as long as you would with clothes that are made of synthetic fibers.
via
↓16- Hot Showers Lower Your Body Temperature
To lower your body temperature, take a nice and hot shower, wash off any dead skin cells and dirt that could be making you feel hotter. Your body reacts by raising your internal temperature, even though a cold shower might feel more satisfying at the moment a hot shower will cool you down internally. A cold shower will make you sweat even before you've left your house! Here are 15 Cute Summer Outfits for Women for Chic Look
↓15- Don't Re-wear It, Just Wash It
Make sure your clothes are as clean and fresh as you are. Re-wearing your clothes might lessen the load of your laundry but even the lighter fabrics trap skin cells, dirt and cosmetics which makes you hotter because the clothes become less breathable. Re-wearing clothes between washes might be a great way to beat the chores but definitely not the heat!
↓14- Best Make Up for Hot Humid Weather
Heat and humidity are a huge challenge when it comes to making your makeup, especially foundation to last for longer. Invest in a good quality primer and makeup setting spray to prevent your makeup from melting off of your face. Don't miss out Quick DIY Summer Nail Art Tutorial, it's a lovely confetti design that you just won't be able to resist.
↓13- Wide Brim Straw Hat and Cotton Scarf
Wherever you go, bring shade with you carrying a lightweight woven scarf in your bag or a wide brimmed hat to beat the heat. Whenever you feel like you're getting a bit too much sun, drape the scarf over your head or shoulder. It's so light in weight, it'll be hardly noticeable!
via
↓12- Lined is Hot, Unlined is Cool
Only wear unlined dresses, skirts and jackets. The extra layer is not only a lining between your skin and air but it is often synthetic which means it will make you feel like you're walking around your own personal sauna and it won't breathe well. Here are 30 Easy DIY Summer Fashion Ideas With Step by Step Tutorials.
↓11- Leave Your Backpack At Home
Leave your backpack at home in favor of a small tote or cross body. The huge backpack stuck to your back is the last thing you want on a hot day, making you sweat. Get back to the basics, take this opportunity to clean out your bag since the lesser stuff you'll carry around, the lesser you'll exert yourself which means you will be less sweaty as a result.
↓10- Wear Socks
You read that right – wear socks. The most logical way to stay cool might be sandals but open shoes mean dirty feet which equal to hot feet. Socks absorb your sweat and keep your feet feeling cooler and cleaner. Socks prevent your shoes from absorbing your foot sweat keeping your feet stay cool longer. Check out these Women Summer Street Style that you can easily copy this year.
via
↓9- Wrap a Scarf Around Your Neck
Use a scarf to keep hair off of your neck. Whether you use it to wear it around your neck with your hair down or use it to tie your hair up, a cotton scarf is great for absorbing heat. To add an extra cooling kick, spray on it some cold water before putting it on.
↓8- Protect Your Skin From the Sun
To keep cool and protect your skin from the sun, cover up! Not only does the direct sunlight damage your skin but it also raises the temperature of your body. If you want to wear all black outfits in summers, then no need to worry, here's a great collection of All Black Summer Outfits.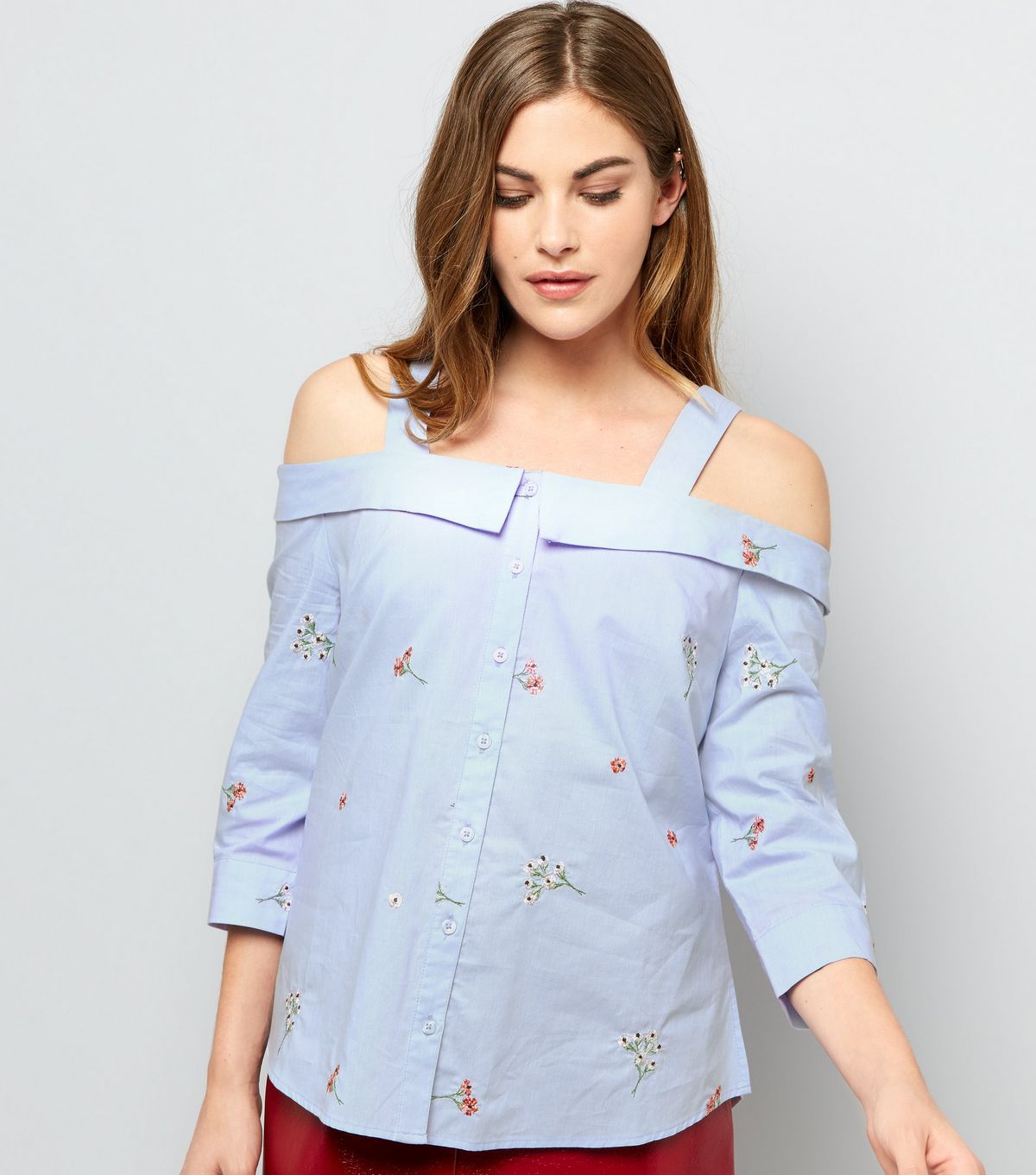 via
↓7- Wear Light Colors
Stick to wearing lighter colors because darker colors absorb light and heat, making you feel much hotter whereas light colors help you keep cool by reflecting the light.
↓6- Wear Less Jewelry
Wear as little jewelry as possible. Rings, necklaces, and bracelets are often more trouble when the temperature rises. Wear jewelry that doesn't touch much of your skin like giant breathable jewelry. Bracelets and metal chains stick to your skin and block the major cooling points on your body. RECOMMENDED: 13 Pro Secrets to Sweat-Proofing Your Summer Makeup
↓5- Handheld Fans
These fans are not just a relic of the Victorian era, they can cool you in a flash and they fit easily in your purse.
↓4- Tie Your Hair Up
The perfect summer do is a ponytail or a bun. Dress up the simple style with headbands and barrettes! Do check out the Latest Summer Fashion Trends To Follow.
↓3- Rock The Sheer
A gorgeous, sheer maxi dress will keep you cool and stylish all summer long. Look sweet with sheer!
via
↓2- Keep the Back Open
Enjoy the breeze on your bare skin while open backs are in. Dress to impress and beat the heat at the same time. You can also get hot outfit inspiration from these Paris Hilton Outfits.
↓1- Ditch the Blow Dryer
Let the hair air dry because its too hot to blow warm air over your face and neck. Channel your beach-worthy waves with a texturing product. Wet hair, don't care!