Mother of The Bride Dresses. Here are some of the prettiest, prestigious and suitable dresses and sarees for all the brides' moms out there, to ensure that they too, look the best, even more than their own daughters. Here is a classic collection with the best colors, shades, and tints that will bring out the most suitable look for you as the bride's mother.
Have a look and treat yourself with some beauty, class, and fanciness and make your children's day brighter for yourself and for everyone else as well. You can also try out these vibrant and lively pieces for a friend's wedding, a wedding reception or anywhere that you find suitable. Cheers. Happy Weddings.
Wedding Sarees Idea's for Bride's Mother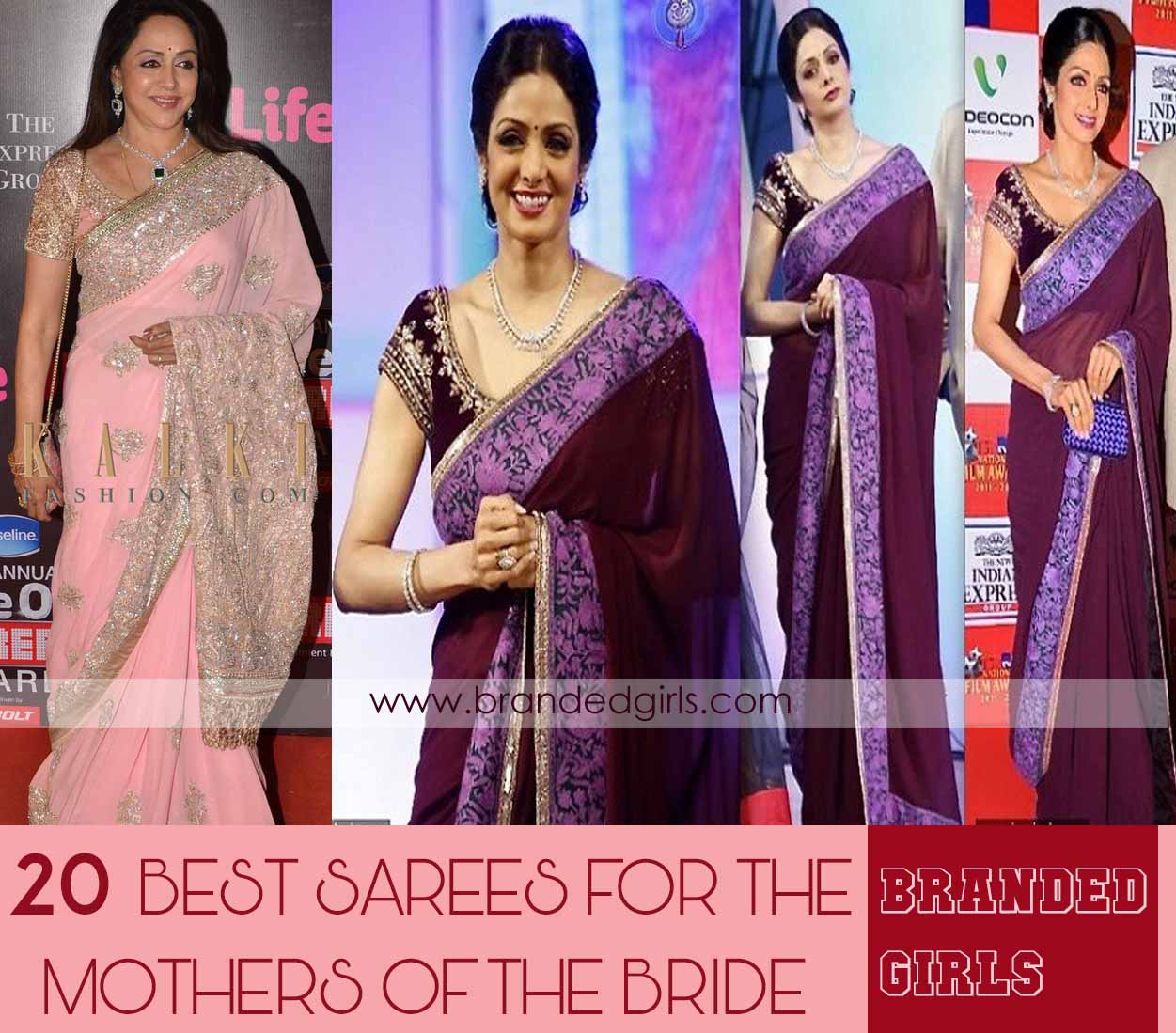 RECOMMENDED: Outfits for Brides Mothers-20 Latest Mother of the Bride Dresses
#20 – For the Traditional Indian Wedding
At times, you would want something that appears lighter so that all the attention and eyes won't be dragged all the way to you. That's when pieces like these come in handy.
Giving you the satisfaction and comfort of light colors while also looking luxurious.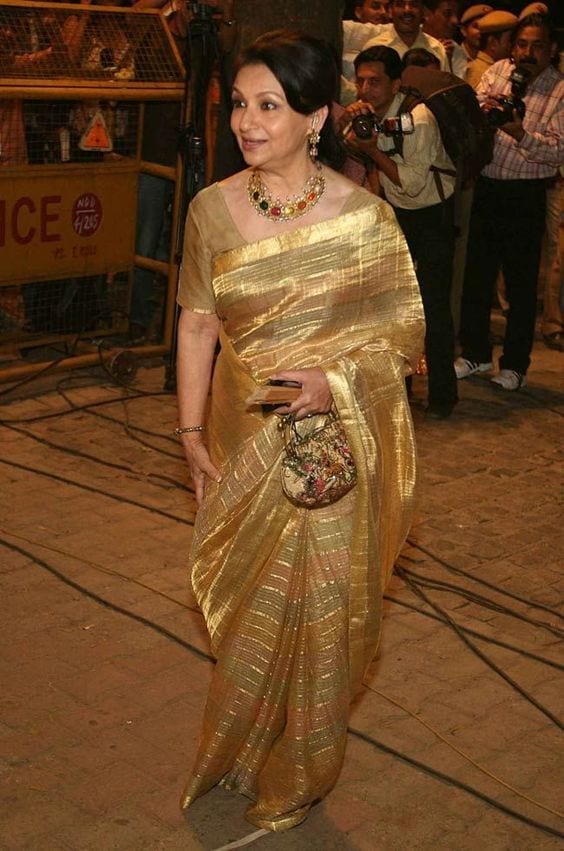 #19 – Beautiful Combination for Fair Skin Mothers
All sides to both the worlds. When you are able to get your hands on something that looks downright luxurious, fancy but shaded, with light and dim colors that will help you blend in, and not stand out too much. Way to go, fashion.
#18 – Natasha Couture Ethnic Wear Saree for Moms
#17 – Mother of The Bride Designer Dress
Could be no other than work of an amazing designer. The similar colors and the combination of the shades will work quite awesomely in giving you the effect you need. Also have a look at 23 Latest South Indian Wedding Sarees To Try This Year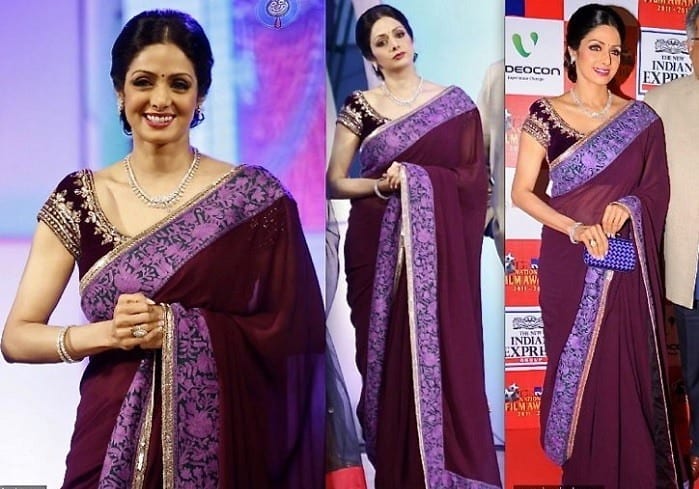 #16 – Unique Coloured Saree for Moms
A simplistic and down-to-earth piece for classic moms. In short, for those, who still want to stick to their mild choice of colors, so you very well may do, but with a lot of styles. Like this one.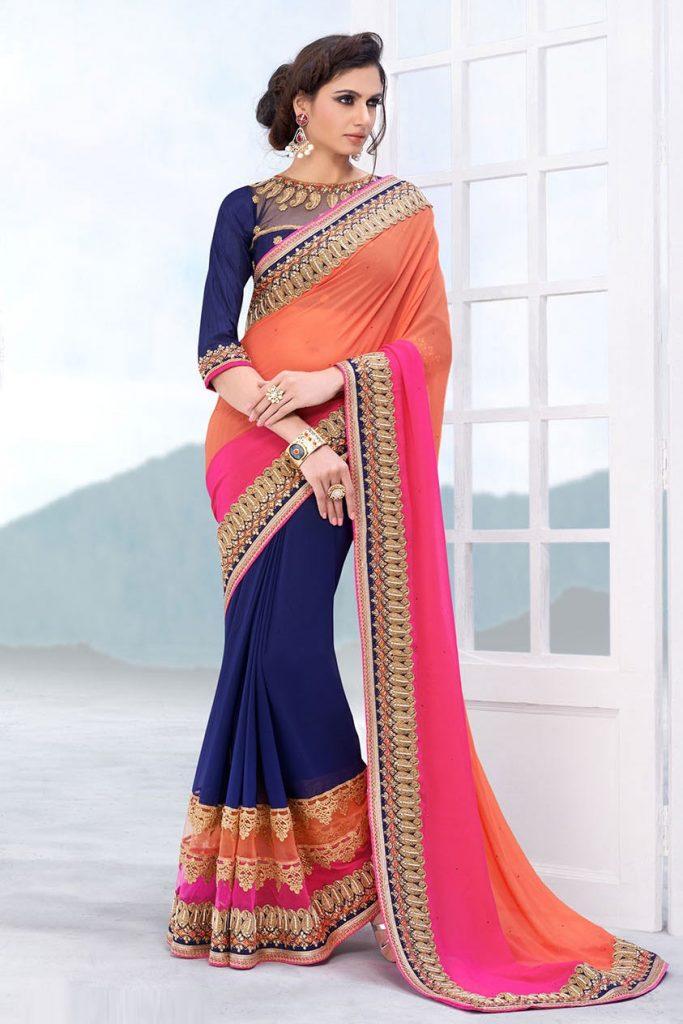 #15 – The One Step Ahead Style
When you wish to step ahead of everyone else and stand out no matter what. A gorgeously designed saree as this one will be the catchiest.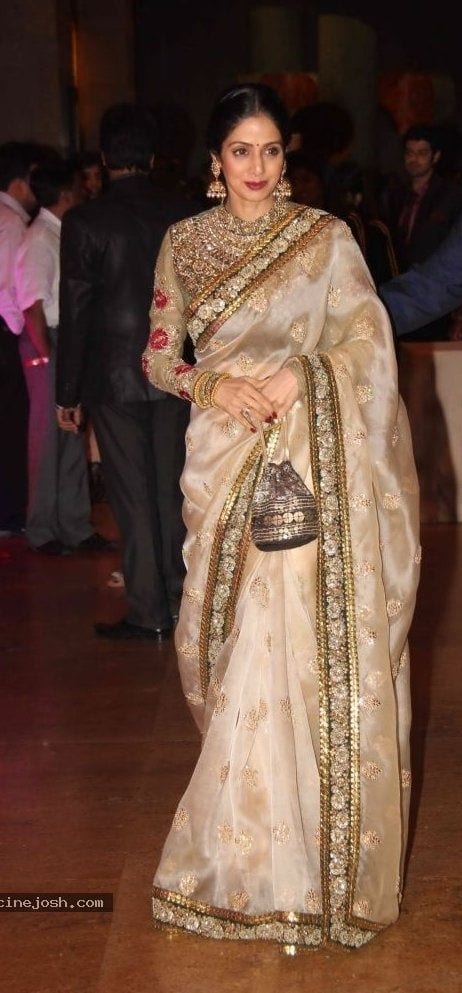 #14 – Indian Bengali Saree Style
When it comes to bridal dresses, black and other rare colors will surely be the most unique. If you happen to go very fond of whatever is rare and oddly unique, then this will be your top-notch preference.
Indian Bengali fashion has a great way ahead. One thing to remember though, don't forget to choose the right hairstyle ahead of time, here are some amazing Hairstyles for Saree -20 Cute Hairstyles to Wear with Saree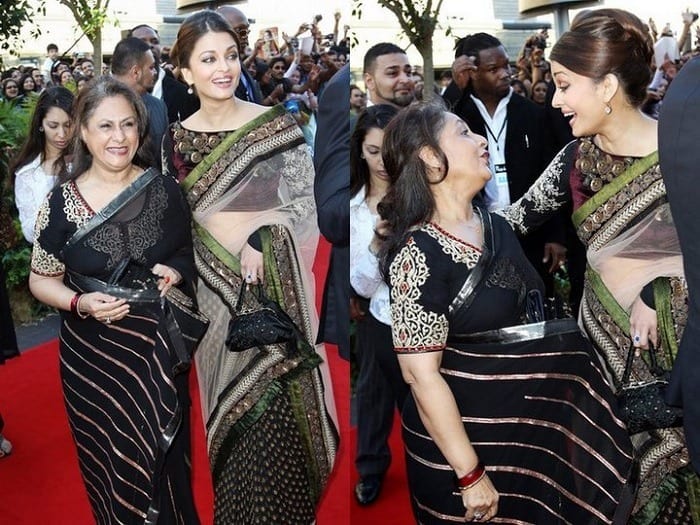 #13 – A Pink Shaded One with Gold
Pink shaded with gold is surely most prestigious looking and looks like valued work of a valued brand. So get your most prestigious look on and take the look of the classiest mom of the bride.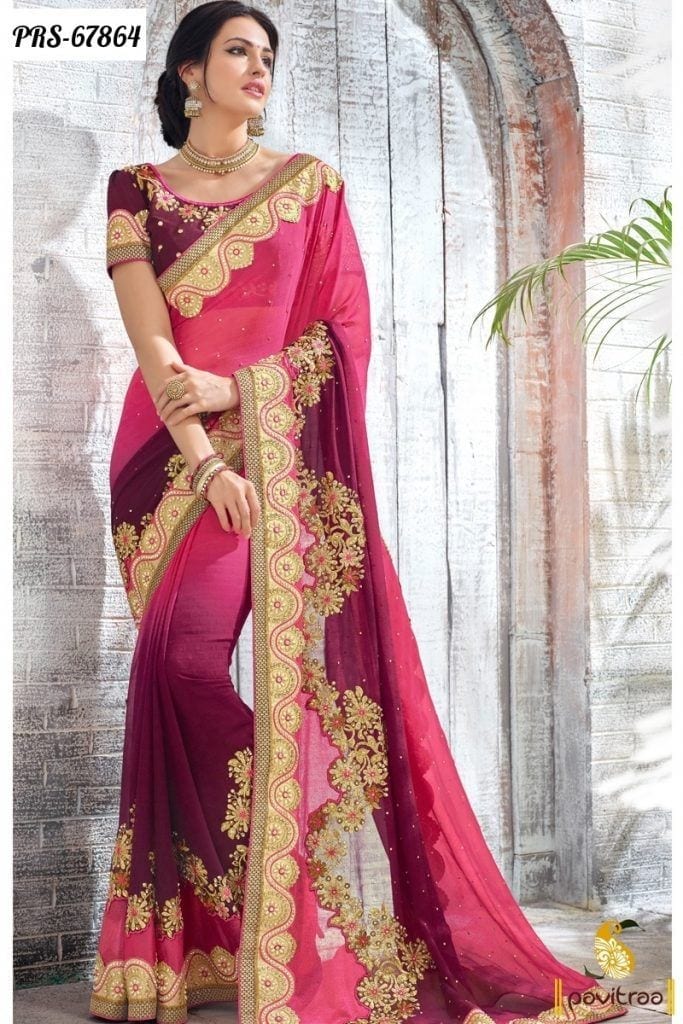 #12 – The Shady Style for Moms
For a dark and shady appearance, this one will be the accurate choice. Have a go. Some might make you feel otherwise about a shady combo of a piece, but you have to stick to your motto to look the best, and you will.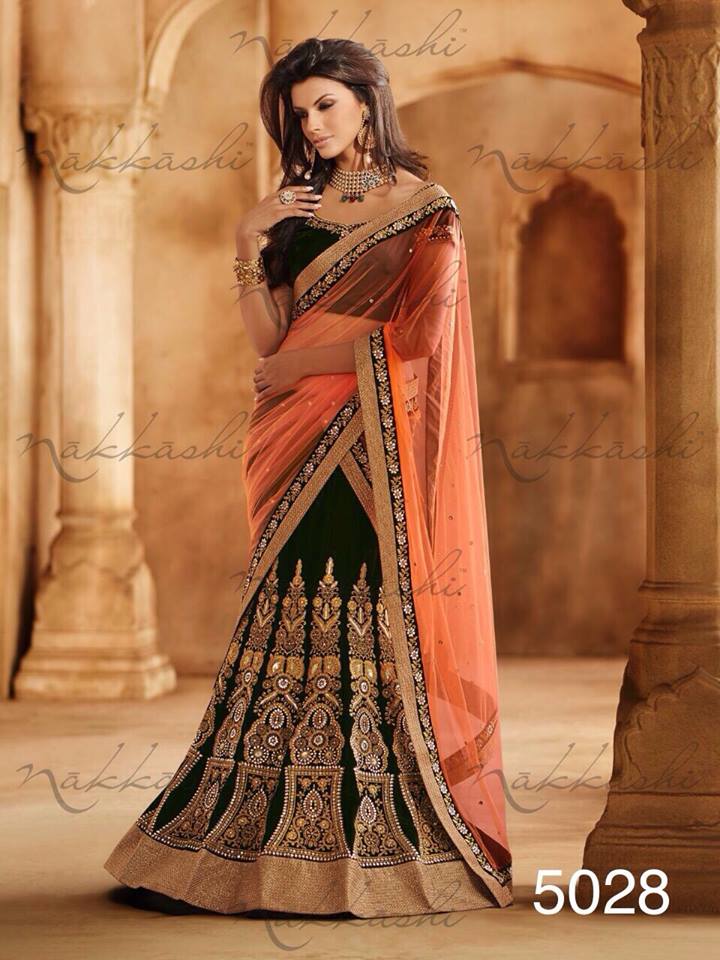 #11 – A Plus Sized Style
For the ladies who wish to buy something that happens to be above a plus size or so, then this one will be the best option. Not just this, but you can find nearly every piece here, in all kinds of sizes.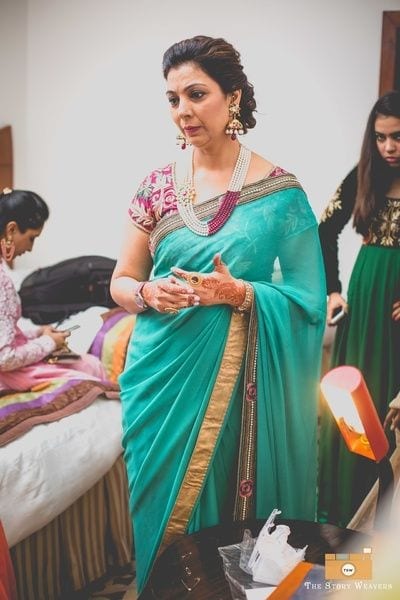 #10 – The Most Motherly Look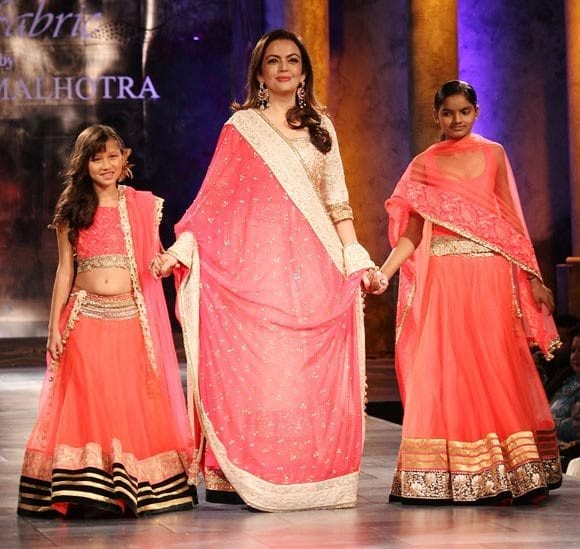 #9 – The Flawless Perfection
Surely everything goes about perfect in here. The perfect hair, jewelry, the design and style and the way this woman is carrying herself, clearly shows what her impressions are for the day.
Not so overly festive, but just the right amount of element with the very same luxury, class, and glamor.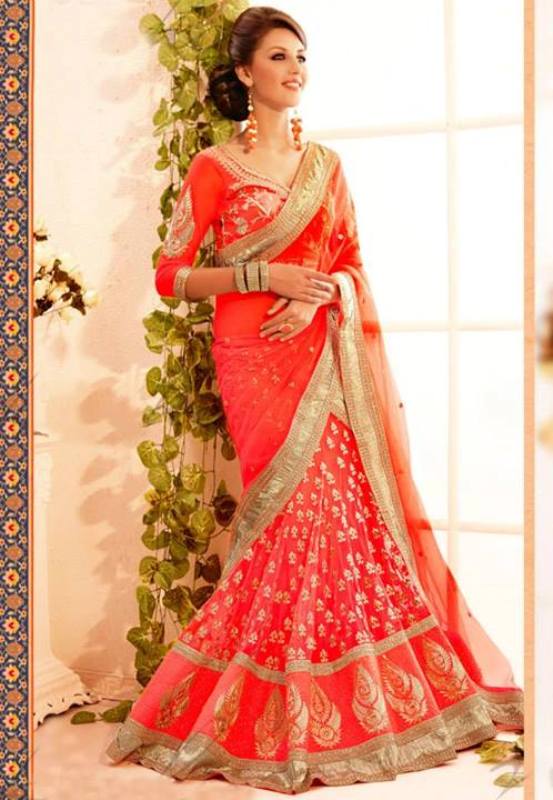 #8 – Slender and Sleek
For something slender and sleek, and downright meant for weddings, this will pitch in with a good motive of making you look the best.
For a heavily flooded dress, pick some light and nice artifacts to go about as the actress in the example. The hair too looks phenomenal for the saree theme, the jewelry and makeup. Best if you also go light and  decent on the makeup.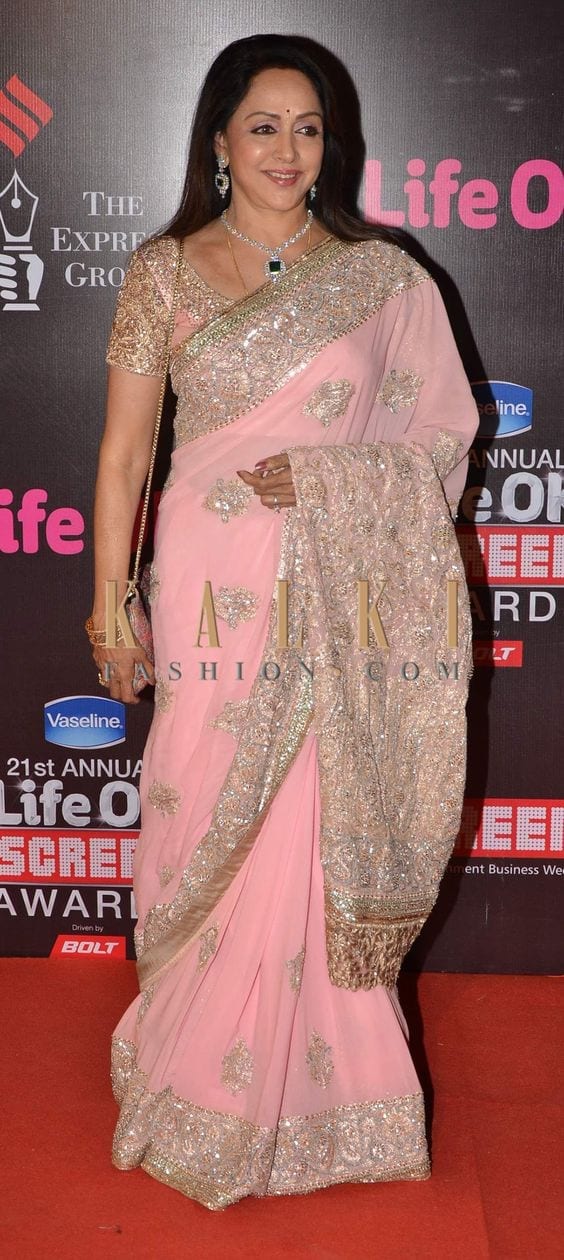 #7 – The Most Flattering Saree
A flattering saree is all you would need for your down-to-earth, yet magnificent day. This saree has all, a classic posture, a decorative embroidery, and equally catchy jewels to make sure you own the night you wear it on. Gear up your class and stuff, and have a chance to look the best once again.
#6 – Second to The Bride's Dress
The color and the power clearly says so that this dress will effortlessly come under second to the bride's dress. The gorgeous and luxury-inspired combination of red with gold will set you apart like none other than diva personality.
#5 – A Beige-colored Elegant Piece
You can't say it would be more capturing than the wedding dress, let it be its color or its silent style. The catchiest color combo of royal blue and fawn/gold makes it the most wondrous pieces of sarees in the market right now.
What you should know is that you have a wide area of choice with dresses, gowns, lehengas, sarees, and what not, to give you the look you undeniably deserve.
#4 – A Glamorous Look
A glamorous gown for all the classy aged women who don't want to dress their age, or what society expects them to.
And we encourage you to head on for this, by cladding yourself in this mesmerizing gown that will make you look brighter, more confident and rebellious, in a good way, of course.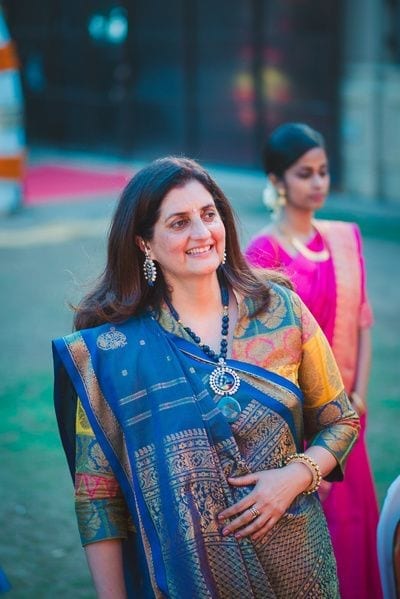 #3 – Indian and Asian Design Saree
The iconic style beats all because everyone is attracted to it.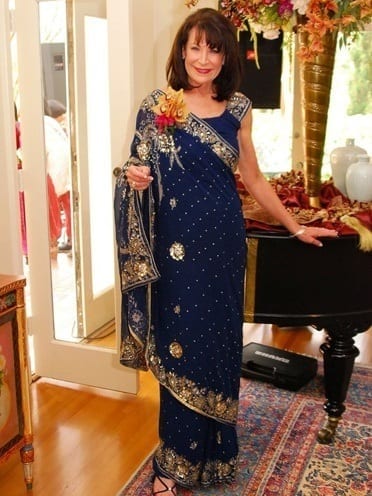 #2 – The Party-wear Style
Colors depict and shed a lot of different kinds of essences. As in this one, the warmth and cold shedding from the creative combining of orange and sea green color and we simply adore it.
#1 – The Most Stunning Style
The stunning dress/lehenga, with a piercing royalty of the blue blouse, just makes it enough to get it instantly, and the fact where you are going to wear it in simply does not matter.