Latest South Indian Wedding Sarees. No matter how much western fashion tinges becomes a part of Asian fashion, the culture and nativeness can never be really eliminated and we know that real class comes when we adopt the rawest form of our own culture, in our own country and win hearts. South Indian sarees are something of that kind, and what Indian women hold close to their hearts, even now, when we know that India was the first country to be adorned by western fashion ideas in its Television and film industry.
So, let us take you to the times when South Indian sarees will serve to be a top notch hit for your weddings and fancy parties. If you really want to make this work, here are some good options you have to try out. Come on, have a look.
Best South Indian Sarees for Wedding Season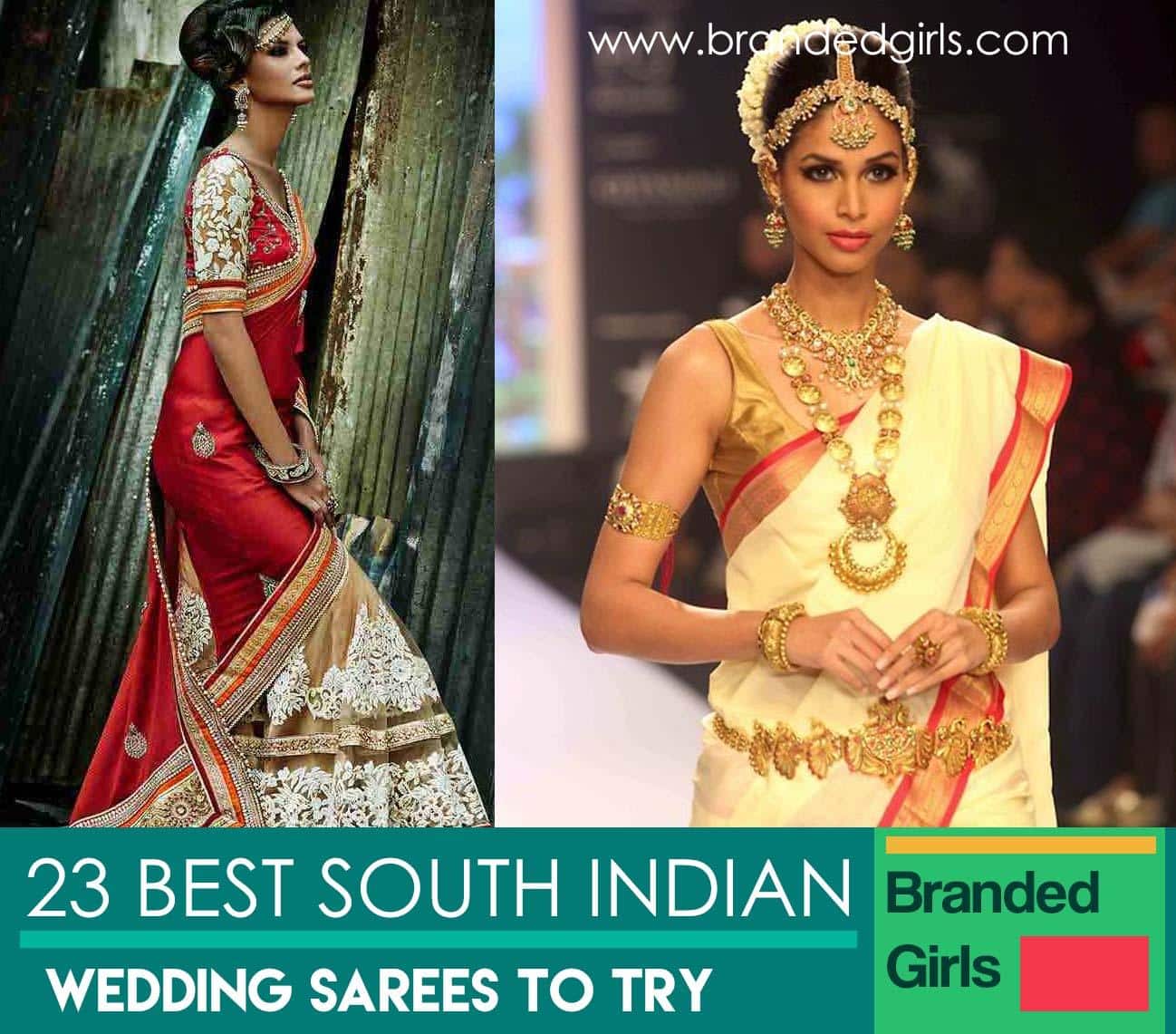 RECOMMENDED: Hairstyles for Saree -20 Cute Hairstyles to Wear with Saree
#23 – Amazing Gold Yellow Colored Saree
An amazing gold-inspired South Indian's fashion gift to all of us, for adding brightness to any occasion we wear them on. Pick some light jewelry to go with, so it balances out the excessive embroidery of the saree.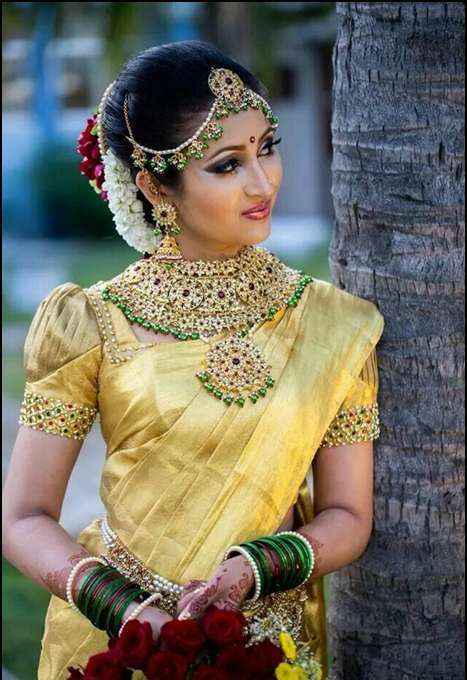 #22 – Most Classic and Newest
Have a nice look at one of the most modern types at the moment. And see how prestigiously it defines the essence of saree in every way. Way to go, Indian fashion.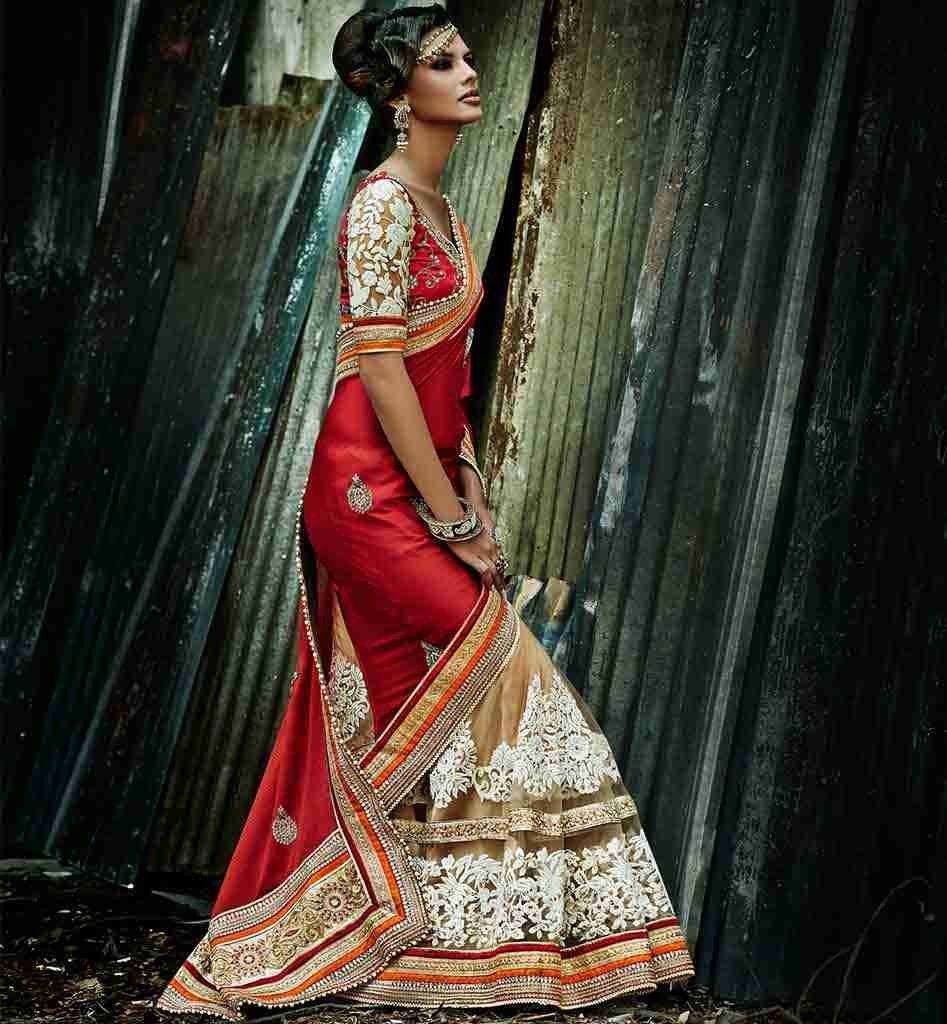 #21 – A Modern Style for Modern Brides
Want to follow a theme of modernism? Here's one for you!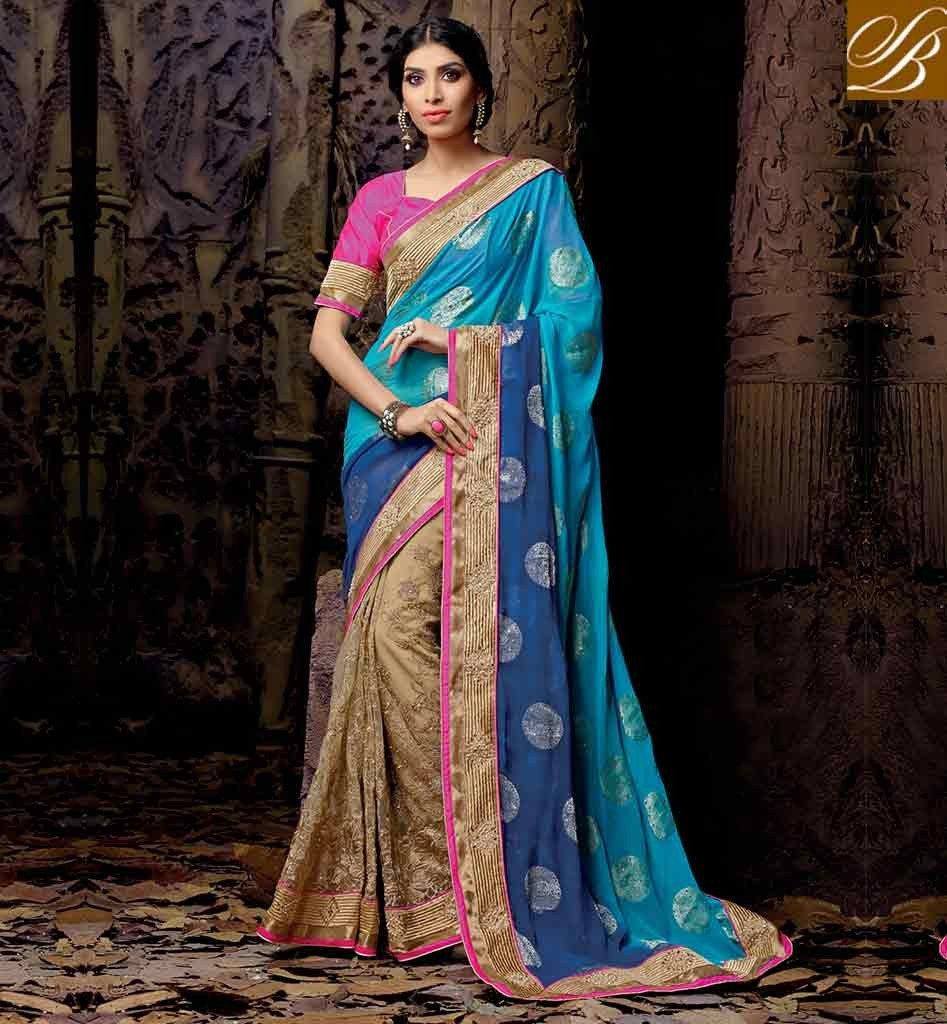 via
 #20 – A Traditionally Colorful Design
You should probably be going for something that best suits your interest. Let it be a colorfully designed one, a traditional hairdo and some appropriate jewelry to go with.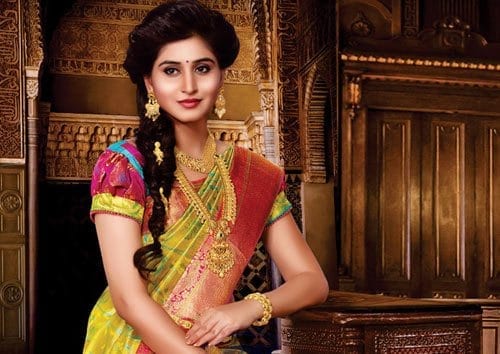 via
 #19 – Break Social Norms and Wear Green
Time to break social themes and wear green to go all classic and unique. Wear rare, and be rare.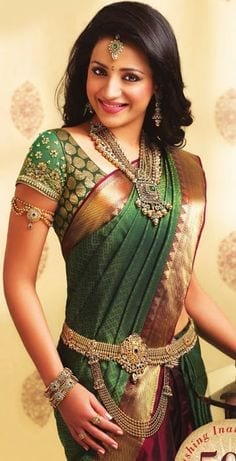 #18 – The Absolute Indian Way
Something that brides rarely choose to go for, so here you might get an edge with this and look uniquely capturing.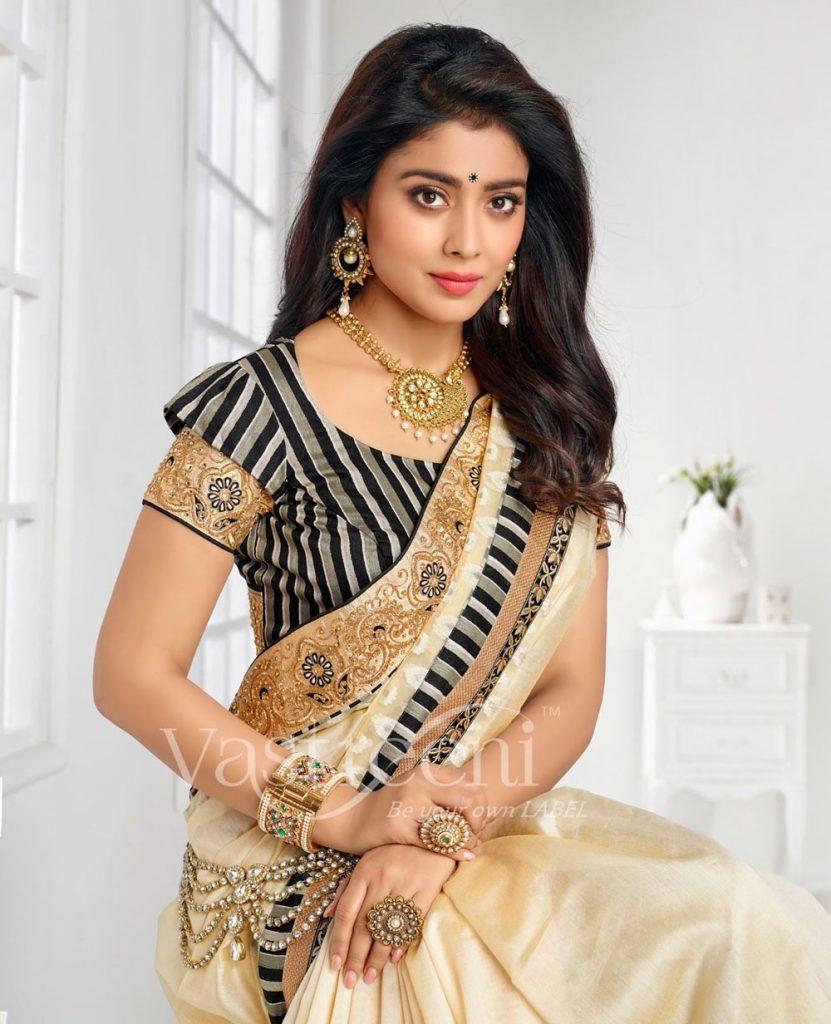 #17 – A Gorgeous and Light Silk Saree
The gorgeously colored saree with the dreamiest combo of light gold and aquamarine blue and vintage inspiration will stand you out for sure.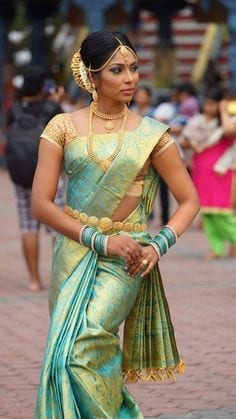 #16 – A Simplistic Style to go with
Want to wear something mundane and simplistic? Do not think twice and just go for this one; a brightly colored and nicely designed piece.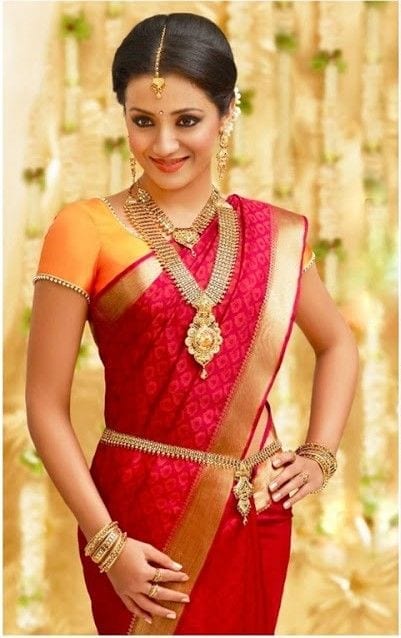 #15 – A Nice Patterned Style with Blouse Design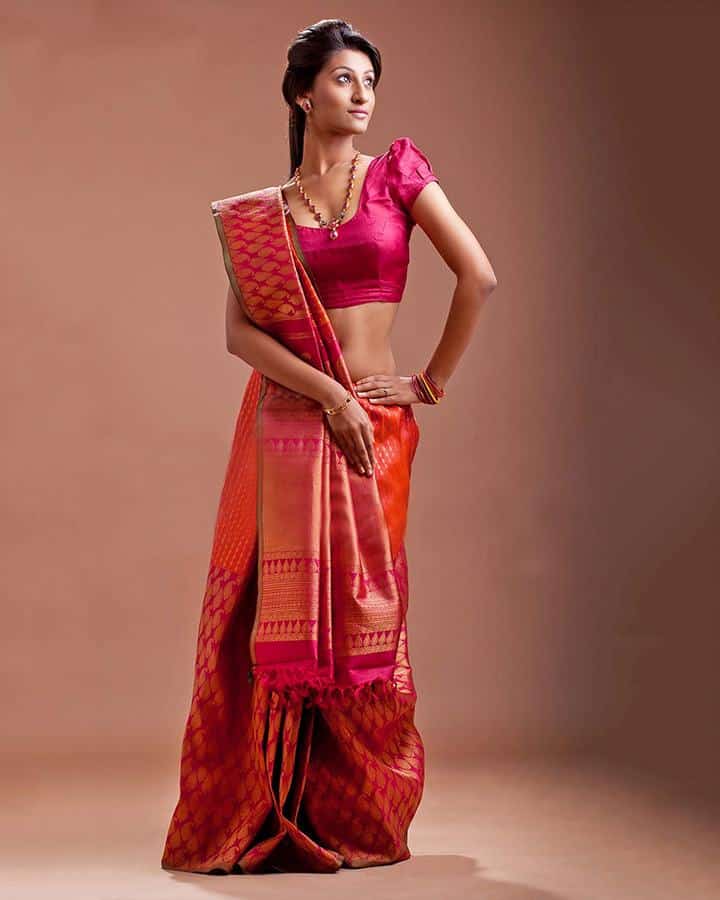 #14 – An Opportunity to go All Diva
Who says white is simple? When it is also the classiest and most royalty-inspired. Your day should be about you wearing what you feel is the nicest.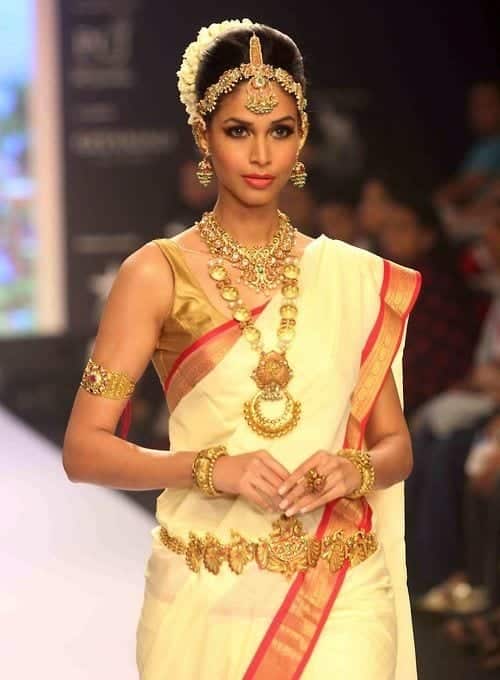 #13 – The Fanciest One
Or if you want to get your hands on for the fanciest and most celebrated item, then here is one example. Try choosing moderately heavy jewelry and stand out effortlessly. Just make sure that you nicely balance out everything and nothing seems to overload with anything else.
It's moderation that wins most hearts and of course a little bit of simplicity.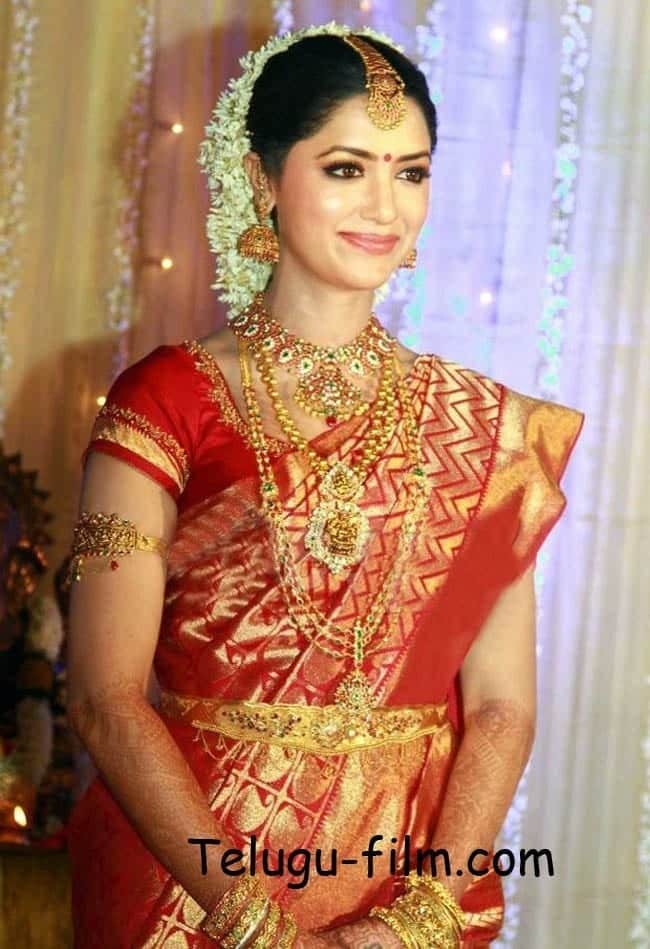 #12 – The Trendy Silk Sarees of Today
Wearing light or wearing silk is really all based on your call. Today's fashion outlets are offering some great options for silk clothing, so must try out. So for all the silk lovers out there, this one's up for the top best.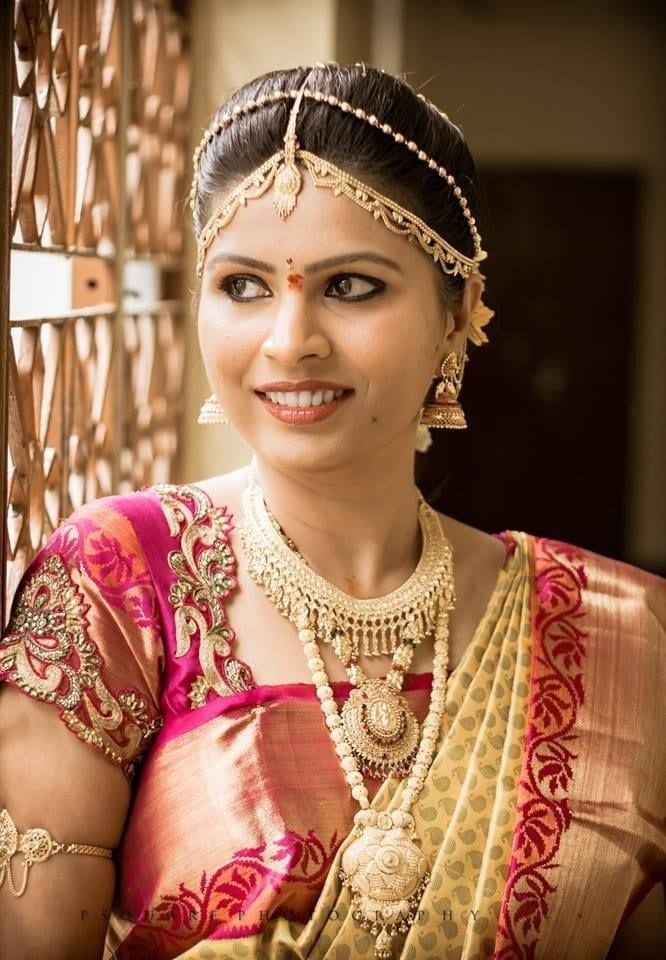 #11 – For The Prettiest Look
These kinds of looks will suit best for teen girls who plan to wear them for a fancy occasion and will surely bring out the prettiest in them. You can choose whatever hairdo that seems best, an updo, down flow, or anything else that goes with the girlish stigma attached to this design.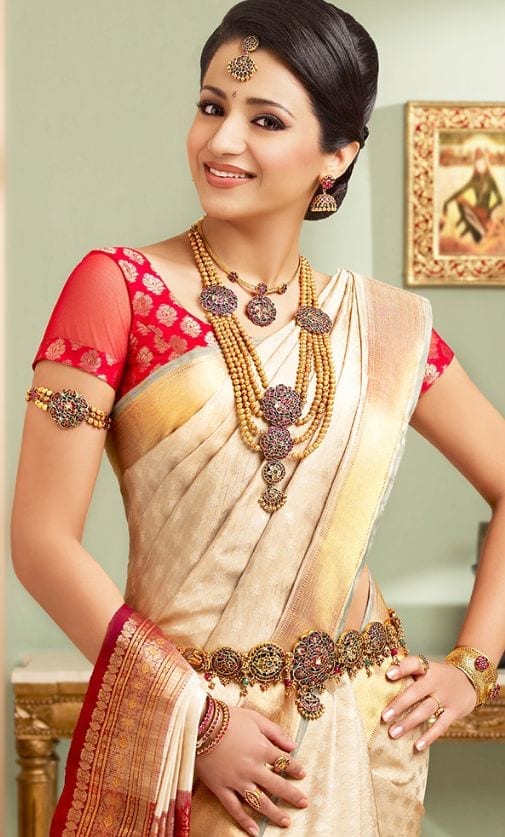 #10 – The Hotness in South Indian Fashion
Who says wearing an absolute Asian saree lacks hotness? Well those who have, clearly have not had the chance of seeing you in this. So clad in a sexy looking saree and light up your big day.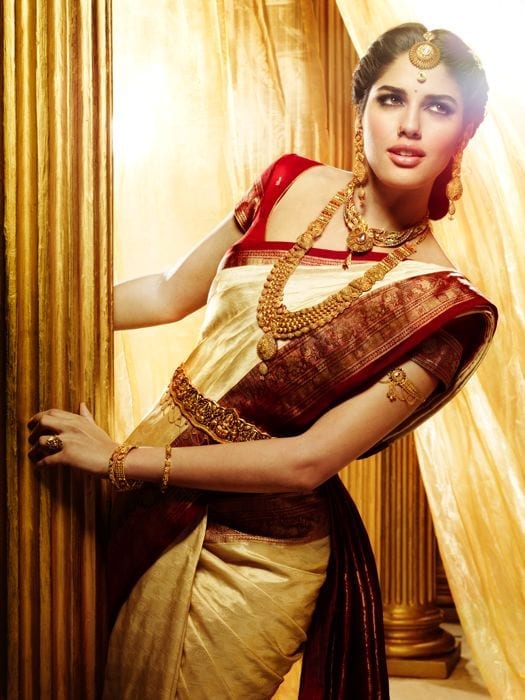 #9 – For The Best Mehndi Occasion
Something that will go fantastically and prettily with your Mehndi occasion which is just as festive as your wedding. So, try this up too. With something as nicely designed as this one, make it go with delicate jewelry, so it looks even prettier.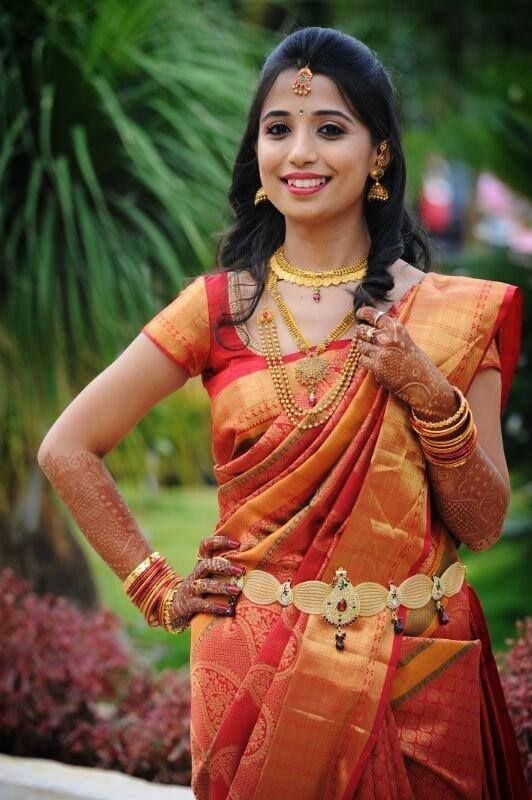 #8 – An Overly Flooded Saree with Jewels and Ornaments
Fan of a jewels and ornaments? Then this will surely be your best choice up till now. Time to pick up the traditional sets of jewels that have happened to be running into your family and make it go with this.
 #7 – For A Decently Beatific Wedding
Who knew even yellow could bring out the luxury you need for your wedding. A nicely draped saree with beautiful red patterns and a good pair of a set will be the best!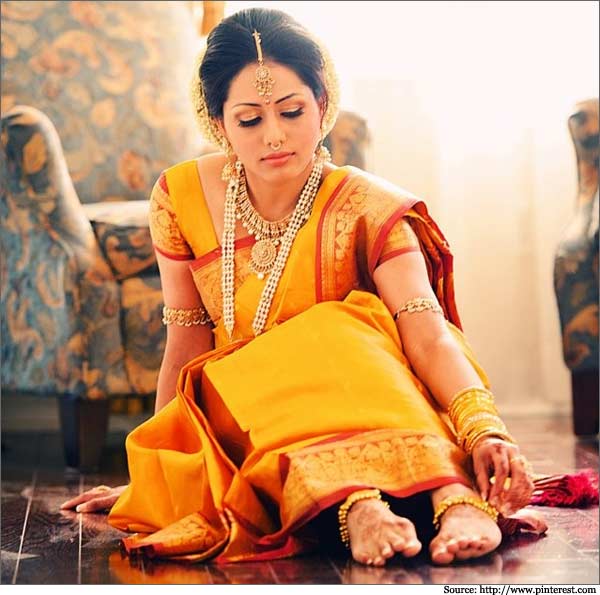 #6 – Designer Brands Have No Bounds
When designer brands drop in, they have no limits or bounds. Let it be a gorgeously sexy and royalty-driven saree for your wedding and the post-modern form of South Indian bliss.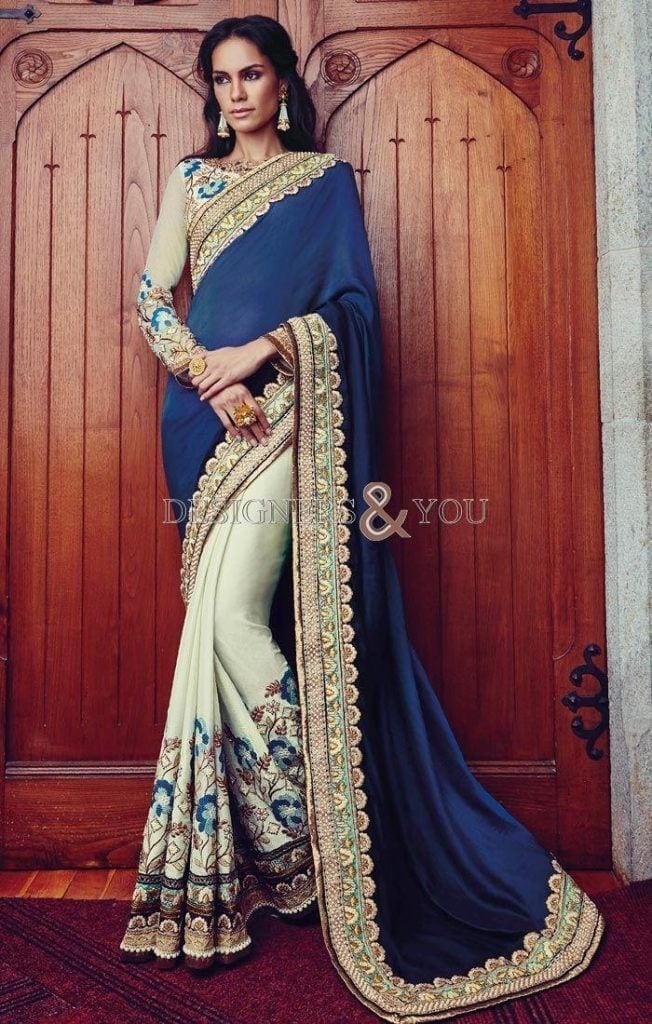 #5 – The Most Desi Style to it
If you want to stick to your desi style than this one will come in handy for guidance. There are so many designs out there in the market that respect each customer's individual preferences.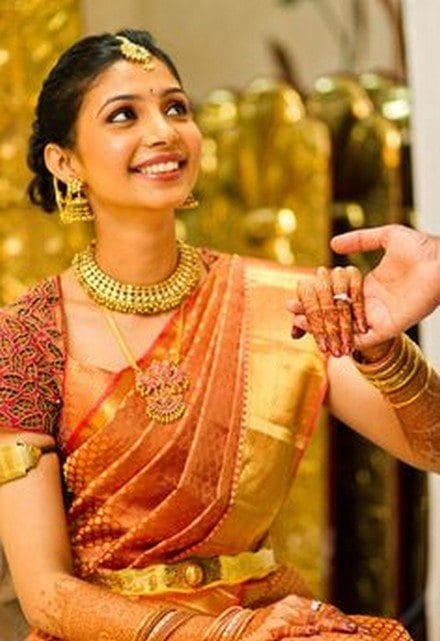 #4 – For The Loveliest Look
This one will serve nicely for the loveliest and the dreamiest look. A nice gold-colored design with catchy blue contrast and equally phenomenal jewelry to go with.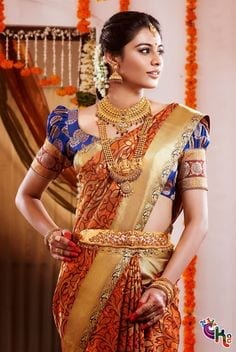 #3 – Your Addiction with Silk
Your addiction with silk will prove useful now as you pick up a mesmerizing set of saree, with a gorgeous shine, nice patterns and just everything for additional perfection and class.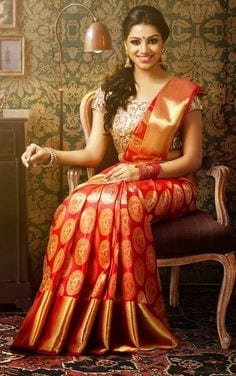 #2 – For A Vibrant Look
Having a vibrant look will make you the heart and soul of your occasion and will set you apart without any such effort on your part.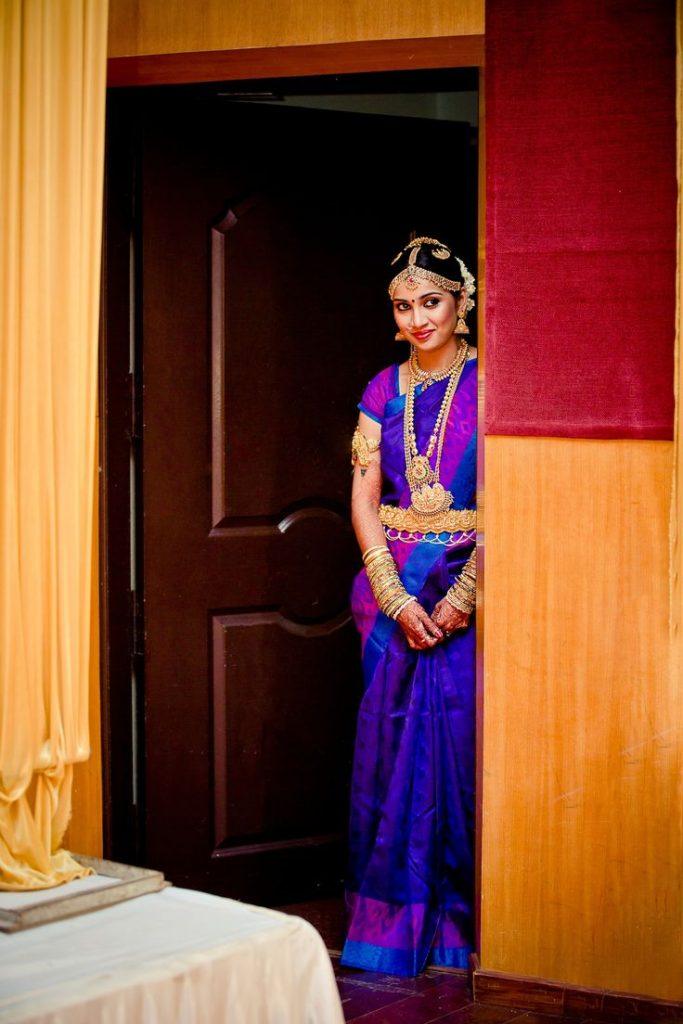 #1 – Some Classic Choice of Colors
Some classic choice of colors will do nicely. It's good to pick some contrasting colors and create your very own amazing style, and win the occasion!
Just remember, though, when picking a contrasted design, that you probably will have to pick jewels that are consistent in colors and all good!