Preppy Brands for Women. We all have experienced the divine magic of walking into a well-architectured and air-conditioned store – each with its uniquely cool scent that fills our senses and elates us as we walk around caressing and judging what will suit us, especially when we have an incredibly challenging and tiring week.
So, to brighten up your exhausting week, here we present to you some of the best and most prestigious preppy brands for young women, many of which are insanely popular amongst females of all ages.
Best Preppy Brands for Girls
We all love to shop every once in a while, let it be for fun, for a night out plan, or even as a stress reliever. And figuring out what store to go to that will suit your style can only add on the stress, making a fun shopping spree disastrous. Hence, we have compiled this list of top brands that are perfect for all preppy girls. So if your style is preppy, take a look at this list and make your life easier!
How did we decide:
We've ranked these Best Preppy Brands for Women based on their popularity, user reviews, and Instagram followers:
10 – J Crew
9 – Lacoste
8 – Ralph Lauren
7 – Tommy Hilfiger
6 – Burberry
5 – Calvin Klein
4 –  H & M
3 – Louis Vuitton
2 – Chanel
1 – Nike
Don't miss out earlier post about Top Japanese Clothing Brands For Men And Women.
J. Crew Group, Inc. markets multiple lines of casual men's and women's clothing through different catalogues, the company web site, and a chain of retail stores.
Mitchell Cinader and Saul Charles founded Popular Merchandise, Inc. in 1947, to sell low-priced women's clothing through in-home demonstrations.
The company focused on casual wear for upper-middle-class customers, seeking to achieve a Ralph Lauren look at a much lower price. To indicate a 'preppy' spirit, Popular Club Plan dubbed this operation' J. Crew.'
It has, however, seen a slow decline due to the pandemic recently.
Known For: Their best sellers are their cashmere sweaters.
Price Range: $100 – $500
Instagram: jcrew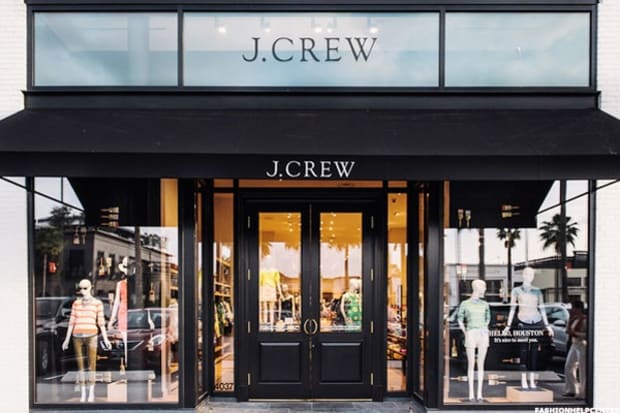 René Lacoste, the famous French Tennis Player, founded The Lacoste Company, formally known as La Chemise Lacoste, in 1933 with André Gillier, who was the president and owner of the largest French knitwear manufacturing firm at the time. Their first item was the revolutionary tennis shirt Lacoste had designed and worn on the tennis courts with the crocodile logo embroidered on the chest.
An American journalist had nicknamed René Lacoste as "The Alligator," which translated to "The crocodile" in French, leading to the iconic embroidered crocodile on all Lacoste items. The nickname, Lacoste said, also "highlighted my tenacity on the tennis courts, never giving up my prey."
Lacoste is now one of the most inclusive brands in America and all around the world.
Known For: It is best known for its white polo shirt that tennis players wear during their tournaments.
Price Range: $100 – $500
Instagram: lacoste
In the over 50 years since it was founded in 1967, Ralph Lauren has been given credit for creating the stereotypical American lifestyle. The brand has used traditional designs as the core but has also changed them in line with emerging trends.
Ralph Lauren started on a Small scale. He began by selling men's ties out of a drawer in the Empire State Building in New York City. Ralph Lauren quickly diversified to a whole line of menswear, which Lauren named "Polo," paying tribute to his love of sports.
Today, the Ralph Lauren Group manages 17 fashion brands and four lifestyle brands across 30 countries. Ralph Lauren is most widely known for the Polo shirt from the oldest brand in its portfolio – Polo Ralph Lauren. The product lines of Ralph Lauren cover all areas of apparel fashion, including men, wear, women, wear, women's watches and jewelry, children's wear, and sportswear.
If you plan on going shopping soon, do have a look at these Top Women Leather Jacket Brands.
Known For: Ralph Lauren is best known for its polo shirts, but their other products like dresses, blouses, and cardigans are also famous amongst women.
Price Range: $200 – $400o
Instagram: ralphlauren
Tommy Hilfiger Corporation sells womenswear, menswear, and childrenswear designed by Tommy Hilfiger. Tommy Hilfiger sells a complete line of clothing from socks to shirts, jackets, swimwear, pants, belts, wallets, and ties, as well as sleepwear, golf clothes, eyewear, cosmetics, bedding, and home furnishings.
Hilfiger started his first garments business while still in school. He and two of his friends invested $300 in blue jeans and sold them out of a basement. Hilfiger never went to college but built up the blue jean business into seven upstate New York stores called People's Place.
Soon People's Place went bankrupt, and Tommy Hilfiger moved to Manhattan, New York. Her, he started a sportswear brand for men after working as a freelancer for a while. However, this brand also closed its door within one year.
In 1984, Hilfiger was contacted by an Indian textile magnate Mohan Murjani. Murjani had an idea to redo the popular "preppy" look associated with designer Ralph Lauren and give it a younger and more mass appeal. He chose Hilfiger to design the line for his firm, Murjani International.
The line of Tommy Hilfiger clothing debuted in the fall of 1985 with an ad campaign that featured no clothes but declared that Hilfiger was a designer on par with Ralph Lauren, Perry Ellis, and Calvin Klein. This ad started the hype that is now associated with Tommy Hilfiger.
Known For: Tommy Hilfiger is known for their sweaters with the iconic blue and red symbol stitched on the breast patch.
Price Range: $30 – $400
Instagram: tommyhilfiger
Interested in denim fashion? Have a look at 15 Cute Outfits with Skinny Jeans for Plus Size Ladies.
The company began by producing high-quality outerwear that became crucial in the British military. During the second world war, Burberry first designed the beloved 'Trench Coat' for officers.
Thomas Burberry established the brand in 1856 when he was only 21 years old. The brand made its name during the second half of the 19th century, and throughout the 20th century, it cemented its legacy. The Burberry check was first introduced in the 1920s. Today, the brand is a globally distributed luxury house.
Until the '60s, Burberry sold mainly raincoats. The expansion into accessories was prompted by accident when a window display in its Paris store led to an overwhelming demand for Burberry check umbrellas and scarves.
Thomas Burberry knew the importance of quality goods and how necessary it was to make things with the utmost care. This philosophy still extends to all areas of the brand today. The company aims to be recognized as much for its excellence in operations for its luxury products.
Known For: Burberry is known for its coats and its scarves with its iconic check print.
Price Range: $2000 – $5000
Instagram: burberry
↓ 5 – Calvin Klein
Calvin Klein is an international brand that symbolizes bold, progressive ideals and a seductive aesthetic. Designer Calvin Klein founded it. Calvin Klein studied fashion in the city of New York and trained with a suit manufacturer.
In 1968, he and Barry Schwartz opened their company, with Schwartz running the business side of things and Klein responsible for the style. It was initially recognized for suits and coats, but Klein's sportswear line soon became famous.
Klein was the first designer to win three consecutive Coty Awards for womenswear (1973–75) and was the youngest designer of ready-to-wear clothes ever elected to the Coty Hall of Fame (1975).
Its five brands are CK Calvin Klein, Calvin Klein, Calvin Klein Jeans, Calvin Klein Underwear, and Calvin Klein Performance. As well as making its products, Calvin Klein does roaring trading, licensing its name to around 50 third-party producers of fragrance, women's apparel, footwear, eyewear, watches, and jewelry.
Known For: Calvin Klein's perfume is especially famous in women, their perfume Euphoria is their best seller for women.
Price Range: $30 – $300
Instagram: calvinklein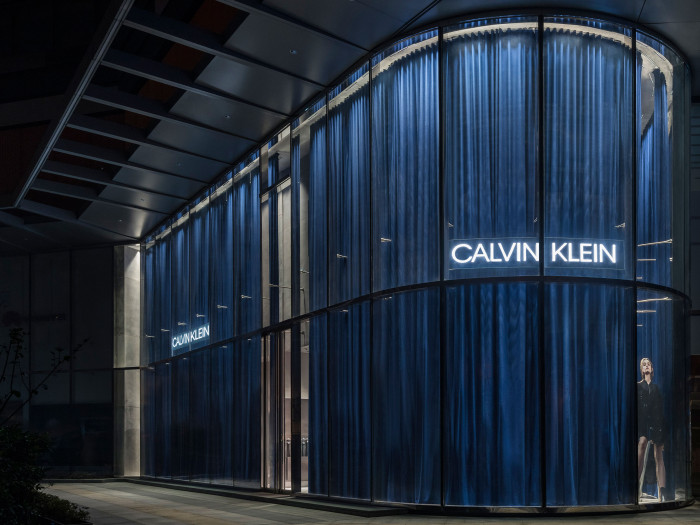 The fast fashion industry is booming. H&M seems to be at the forefront of this movement.
In 1946, Erling Persson opened a women's clothing store in Sweden called Hennes, which is Swedish for "hers." About two years later, Persson bought a hunting apparel and fishing store, called Mauritz Widforss.
When he combined that brand with Hennes, the store began to sell women's and men's clothing. That new store was called Hennes and Mauritz — more commonly known as H&M.
Every time a new H & M store opens, employees present a flash mob for the press, and the people celebrate the opening. Which we think is an insanely adorable tradition.
Here are Top Makeup Brands Owned by Celebs.
Known For: There is no one item that H&M is famous for, but it is known for its affordability and quality for people of all financial backgrounds.
Price Range: $25 – $150
Instagram: hm
↓ 3 – Louis Vuitton
A 16-year-old Louis Vuitton came to Paris in 18 37, travelling on foot, and started apprenticing for Monsieur Maréchal, a trunk maker. Louis Vuitton quickly became an esteemed craftsman in Paris.
This was the beginning of his highly specialized trade, the origins of his career in a small-scale industry that called upon the ability to custom design boxes and, later, trunks according to clients' wishes.
Now, with Marc Jacobs at the helm as creative director since 1997, the house has expanded its offering to include bags, clothing, shoes, accessories, and jewelry, making it one of the most valuable luxury brands in the world.
It brought about $4 billion in revenue in 2012 and has many stores worldwide, including France, Brazil, and Hong Kong. It was named the most valued brand globally among six successive and competitive ones.
The brand hence started with a young man designing some trunks in 19th century France, and is now one of the most famous and loved luxury brands in the world.
Known For: Louis Vuitton is known for its classic brown print; anything you buy from here with that print will speak for itself.
Price Range: $3000 and above
Instagram: louisvuitton
Chanel is a French fashion house that centers on women's luxury fashion, ready-to-wear clothes, and accessories. The company is now owned by Alain Wertheimer and Gérard Wertheimer, grandsons of Pierre Wertheimer, an early business partner of the couturière Coco Chanel.
Fashion designer Coco Chanel is known for her trademark suits, timeless designs, and little black dresses. In the 1920s, she launched her first fragrance and eventually introduced the Chanel suit and the little black dress, emphasizing making clothes more comfortable for women.
Chanel started out selling hats when she opened her first shop on Paris's Rue Cambon in 1910. She later added stores in Biarritz and Deauville and began making clothes. Her first perfume, Chanel No. 5, was the first to feature a designer's name.
A deal was ultimately negotiated where the Wertheimer business would take in 70 percent of Chanel No. 5 profits for producing the perfume at their factories. Soon, they took over the whole brand after Coco Chanel had to close it down after World War II.
Known For: The brand is most famous for its "little black dress," the Chanel No. 5 perfume, and the Chanel Suit.
Price Range: $2000 and above
Instagram: chanelofficial
One of the oldest fashion brands, founded in 1964, and it obtained about $25 billion in 2013, by offering dynamic and versatile footwear, apparel, some sports equipment for athletes, and also altruistically sponsor athletes and sports teams all over the world.
It was created in 1964 under the name Blue Ribbon Sports by Bill Bowerman, who was a track-and-field coach at the University of Oregon, along with his former student Phil Knight. They opened the gates to their first retail outlet in 1966.
The company was rebranded as Nike, Inc. in 1978 and went public two years later. By the early 2100s, Nike had retail outlets and distributors in more than 170 countries, and its logo—a curved check mark called the "swoosh"—was recognized throughout the world.
Nike's success is owed to endorsements by such athletes as Michael Jordan, Mia Hamm, Roger Federer, and Tiger Woods. In the 1990s, the company's image briefly suffered from revelations about poor working conditions in its overseas factories.
But today, Nike continues to be one of the most famous sports and footwear brands all over the world.
Known For: The brand is most famous for its shoes called "Nike Air."
Price Range: $50 – $300
Instagram: nike
No matter what brand you shop from, you should always stay true to your look and style. Don't let society guide your preferences. Be yourself with confidence, and you will indeed look amazing!
Frequently Asked Questions
Q.

Is Preppy still in style?
A. As one of our favourite designers, Tommy Hilfiger, has put it, Preppy never goes out of style. No matter the age or the era, preppy style is continually redefined and redone by brands like Tommy Hilfiger, Perry Ellis, and J Crew, making it impossible for the style to go out of fashion.
Q.

What is a preppy girl?
A. "Prep" style clothing comes from "the prep school look,"; the smart students aiming for college and professional careers. It has a focus on intelligent, classic, understated looks. You can become a preppy girl quickly by dressing in the preppy style, focusing on your hygiene, and having a positive attitude.
Q.

Is being Preppy a bad thing?
A. Being preppy and adopting the preppy style isn't bad at all. The stereotype associated with the preppy kid is that they are rich and white, but that is entirely false. Preppy people are just some people who are proper and sophisticated in their mannerisms and etiquette and take care of looking and acting a certain way. And there is absolutely nothing wrong with that; you do you!