Celebrities Makeup Brands. Wearing makeup is considered art by many people and a necessity by others. Some people wear makeup because they love playing with it and creating looks while others wear it to bring a little light to their faces. Either way, makeup is a big part of many people's lives.
For a perfect, charismatic look, one must be careful about the make brands you use. Various celebrities have launched their makeup brands that work well and give a sophisticated look. We have put together a list of stars that have made a name both in their careers and the makeup industry.
Best Makeup Brands Owned By Celebrities
Celebrities such as models and actors have often stepped foot into the business industry to make a secure and steady living for themselves. But not all do it purely for money. Some celebrities have managed to come up with brands that produce high-end products. In the makeup industry, the story is no different. Here we have compiled a list of celebrity-owned makeup brands you must try, as their products are impeccable.
How did we decide:
We used their Instagram followers, and reviews about their products by well-known beauty gurus on YouTube to put together this list of the top 15 makeup brands owned by celebrities:
16 – Jennifer Lopez
15 – Iman
14 – Josie Maran
13 – Alicia Silverstone
12- Lindsay Ellingson
11 – Victoria Beckham
10 – Katrina Kaif
9 – Miranda Kerr
8 – Drew Barrymore
7 – Lady Gaga
6 – Jessica Alba
5 – Selena Gomez
4 – Kim Kardashian West
3 – Kat Von D
2 – Rihanna
1 – Kylie Jenner
↓ 16 – Jennifer Lopez – J Lo Beauty
It's finally happening — you too can get that ageless JLo look. Actress-singer Jennifer Lopez, on August 23, 2020, teased the launch of her namesake cosmetics line, JLo Beauty, on Instagram. The tease was accompanied by a series of golden-hour selfies that were heavy on the glam and scant on the details.
Details beyond that are minimal, but the line appears to include makeup and skincare products. A December 2019 filing for "JLO BEAUTY" with the U.S. Patent and Trademark office also hinted at the brand's potential offerings. Fans can expect cosmetics as well as skincare products.
Instagram Account: jlobeauty
Recommended products: The products are yet to be released
Iman is a Somali fashion model, actress, and entrepreneur. A former muse of designers Gianni Versace, Calvin Klein, and Yves Saint Laurent. She is the widow of English musician David Bowie, whom she married in 1992.
Iman created a makeup line specifically for people of color, Iman Cosmetics. Inclusion is a major issue in the cosmetics industry, with plenty of brands still getting criticized for not having a wide enough range of foundation shades. She created Iman Cosmetics back in 1994The brand offers 16 foundation shades, which might not sound like a lot, but when compared to larger lines that dedicate three to four shades towards darker tones, it's a game-changer.
Her line offers alot more than foundation, however. It basically has any product you could ever need.
Instagram Account: imancosmetics
Recommended products: Luxury Pressed Powder ($16) and Luxury Concealing Foundation ($16)
The wide range of Josie Maran beauty lines, hair serums, and cosmetics give you a completely different look with lasting glamor. The formulas are claimed to be 100% argan oil-infused, eco-friendly, and organic. Embellish your skin and hair with mother nature's blossoming products by Josie Maran.
Her products are cruelty-free and perfect for skincare freaks as well as makeup lovers.
Instagram Account: josiemaran
Recommended products: ARGAN COLOR STICK ($22) and ARGAN CREAMY CONCEALER CRAYON ($20)
RECOMMENDED: Top Lipstick Brands 2019-Top 10 Best Lipstick Brands to try this year
↓ 13 – Alicia Silverstone – Juice Beauty
Alicia Silverstone has established a line of eco-friendly makeup and skincare products with Juice Beauty. Silverstone chose to work with the company because of its commitment to the environment.
Silverstone is pure vegetarian and highly discourages the usage of cosmetics, whose production involves animal products or animal cruelty. Hence, it can be stated that Juice Beauty's product line is eco-friendly and animal fat-free. Items are affordable and are not only the one available on high-end stores but also in general stores.
Instagram Account: juicebeauty
Recommended products: PHYTO-PIGMENTS FLAWLESS SERUM FOUNDATION ($44) and PHYTO-PIGMENTS LAST LOOKS CREAM BLUSH ($25)
↓ 12 – Lindsay Ellingson – Wander Beauty
Divya Gugnani and Lindsay Ellingson, co-founders of Wander Beauty, a line of multitasking beauty essentials, have streamlined how their consumers apply and use their beauty products. The co-founders have created products that serve multiple functions, which means less time spent at the vanity, and have won numerous awards for their innovative products.
Gugnani and Ellingson met at a salon opening in New York City on the Upper East Side. They bonded over their passion for beauty and travel. Through its innovation, the company encourages its consumers to downsize their makeup bags and simplify their beauty routine. Before starting Wander Beauty, Ellingson began her career in fashion and beauty in Paris as a model. "My very first fashion show was Christian Dior," she shares. Having had sat in the styling chair for thousands of hours during her tenure as a model, she knew how products worked. And she has applied that information to her brand to make it better.
Instagram Account: wander_beauty
Recommended products: On-the-Glow Blush and Illuminator ($42) and Wanderlust Powder Foundation ($42)
Victoria Beckham – the wife of legendary David Beckham, launched her beauty line in 2019. Their products specifically target elite class and hence can be found in high-end stores only. A force to reckon with, in the fashion industry, Victoria Beckham started her beauty business by collaborating with a Japanese cosmetic line to launch V-Sculpt, an exclusive range for highlighting and contouring features.
Victoria Beckham launched her eponymous fashion label in 2008, growing it from a small capsule collection into a global brand with flagship boutiques in London and Hong Kong. In fall 2016, Victoria expanded her focus to beauty with a makeup collaboration with Estée Lauder. The collection was a success, and a second followed the next year. It was during this time that Victoria met Sarah Creal, then an Estée Lauder executive. Working together, the two discovered a shared beauty philosophy and passion for clean products with luxurious ingredients. In 2019, they teamed up to create Victoria Beckham Beauty, a streamlined collection of fresh, high-performance products.
Instagram Account: victoriabeckhambeauty
Recommended products: Smoky Eye Brick ($56) and Lid Lustre ($36)
↓ 10 – Katrina Kaif – Kay Beauty
Katrina – the ruling queen of Bollywood cinema is looking forward to stepping into the Cosmetic Industry by launching her makeup brand. She also endorsed her skills as a spokesperson for beauty since she is a brand ambassador for L'Oreal Paris since 2013
Katrina Kaif launched Kay Beauty in collaboration with Nykaa in 2019. The product range is extensive, with just forty-eight shades of lip crayons. The shade variations were interesting – there are at least ten nudes and a few pinks we liked. The liners were super pigmented, and there's even a fun product called the strobe lip topper that can be used on top of your lip to give you that metallic effect. Kaif calls the collection #MakeupThatKares, so expect ingredients that nourish the skin, while delivering a longer, high-performance finish.
Instagram Account: kaybykatrina
Recommended products: Matte Action Lip Liner ($35) and 24 Hour Kajal – Spade ($3.5)
Miranda May Kerr is an Australian model. Kerr rose to prominence in 2007 as one of the Victoria's Secret Angels. Kerr was the first Australian Victoria's Secret model and also represented the Australian department store chain, David Jones.
Miranda Kerr started her beauty company KORA Organics in 2009. All the products are made partly from natural and certified organic ingredients. A decade later, Kora is still in business and is now sold in the U.S. at Sephora. The products range from face mists to toners, and serums, to lip tint to aromatherapy.
Instagram Account: koraorganics
Recommended products: NONI LIP TINT ($32) and TURMERIC BRIGHTENING & EXFOLIATING MASK ($62)
↓ 8 – Drew Barrymore – Flower
Barrymore's brand is exclusive to Walmart stores in the United States and ranges from lip glosses to makeup brushes. The best part about Flower is the affordable prices with subtle quality despite being at a store that is known for cheap quality makeup. You can also access the products online at Amazon and Flower Beauty website.  Similar to other competent cosmetics, the formulas are developed in the labs since Barrymore believes, "People deserve it!". Also, they don't spend money on an advertisement with the approach to allocate more funds to product development
Flower's Glisten Up Highlighter Chubby stick won the 2015 Best of Beauty Award. It gives a subtle golden gleam that stays all day, even on oil-prone skin. Barrymore has also said that Flower Beauty's Supernova Celestial Skin Elixir Primer ($16) has become a cult buy from the brand. The purple-hued primer is packed with shimmer pigments, and Barrymore says it sells out frequently.
Instagram Account: flowerbeauty
Recommended products: SUPERNOVA CELESTIAL SKIN ELIXIR ($16) and WARRIOR PRINCESS MASCARA ($10)
Stefani Joanne Angelina Germanotta, known professionally as Lady Gaga, is an American singer, songwriter, record producer, actress, and businesswoman. She is known for reinventing herself throughout her career and for her versatility in numerous areas of the entertainment industry. Gaga fans had been anticipating this announcement for a while, but the "A Star Is Born" actress finally confirmed that her makeup line, Haus Laboratories, has products currently available to order. The products are available to ship from its website or Amazon.
Haus Laboratories officially kicked off with three products in six shades of each in 2019: Glam Attack, multi-use liquid eye shadows, RIP Lip Liners, and Le Riot Lip Glosses. Each product is meant to be multi-use. Lady Gaga told Allure that she uses the lip liners all over as lipsticks, and the Glam Attack shadows can be used all over your face.
Instagram Account: hauslabs
Recommended products: LIQUID EYE-LIE-NER ($20) and GLAM ROOM PALETTE NO. 1: FAME ($34)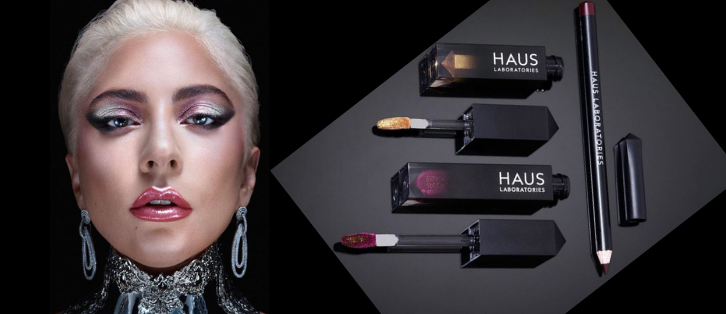 The Honest Company stepped into the makeup industry with a unique yet sensible concept of responsible, eco-conscious living. The company turned out to be the game-changer because of non-toxic, natural products. It's product Healing Balm, with sunflower-seed oil and shea butter won Allure Best of Beauty Award. The Honest Company has launched the Honest Beauty, skincare, and makeup line free from damaging ingredients.
The first thing you notice about this company is that it's not just something a movie star invested in because it looked like a business venture that would make him or her even richer. Jessica Alba has been outspoken about her concerns that too many new products are loaded with toxic chemicals. Ever since she launched the company, she has worked hard on promoting a healthier lifestyle and urging people to pay more attention to what they put on and into their bodies and the bodies of their family.
Instagram Account: honest
Recommended products: Prime + Perfect Mask ($19.99) and Extreme Lenght Mascara + Lash Primer ($16.99)
Have a look at these Top 15 Healthy and Organic Makeup Brands.
Selena Gomez recently came out with her own makeup line called Rare Beauty. Her products have been positively reviewed by almost all major beauty gurus like Nikkie Tutorials, but some like Patrick Starrr have criticised the brand's products for being too dewy. He received some backlash for doing so but he quickly explained that he preferred matte makeup and he did not mean to criticise the brand itself, but just that it wasn't according to what he likes.
Her brand primarily focuses on dewy makeup, makeup for people who like looking natural and prefer light makeup. The brand has garnered more support due to its packaging which has been made specifically for people who have motory issues like Lupus, as Selena Gomez has Lupus herself.
It has also been clarified that a $100 million will be donated to mental health organizations as Gomez is very active in this regard, also being the executive producer of the hit TV show 13 Reasons Why which deals with mental health issues in teenagers.
Instagram Account: rarebeauty
Recommended products: Soft Pinch Liquid Blush ($20) and With Gratitude Dewy Lip Balm ($16)
↓ 4 – Kim Kardashian West – KKWBeauty
Kardashian sisters personify beauty, style, and fashion in an alluring way. The flawless skin is not only the trademark of the sisters but also Kim's company. The eminent products with high-quality blueprints are the signature of Kim Kardashian West. Kim Kardashian West is selling a stake in her beauty brand for $200 million, in a deal that values the T.V. reality star's three-year-old business at $1 billion. So Kim Kardashian West is officially a billionaire now.
The buyer is Covergirl owner Coty Inc., which will get a 20% stake in KKW Beauty. Kardashian West, who stars on the long-running reality T.V. show "Keeping Up with the Kardashians," founded KKW Beauty in 2017 and tapped into her hundreds of millions of social media followers to sell lip gloss, body foundation, and perfume.
Instagram Account: kkwbeauty
Recommended products: SKIN PERFECTING BODY FOUNDATION ($45)  and POWDER CONTOUR & HIGHLIGHT KITS ($52)
Kat Von D. started her makeup line in 2008, which has made a remarkable position in the industry in limited time. Thanks to creamy pigmented formulas and tough-girl packaging. Her competitive advantage is Tattoo Liner in Trooper, which stays all day long. It can quickly turn you into a rock star, according to tattoo aficionado.
Kat Von D Beauty has just introduced their new pro program, which extends exclusive discounts and benefits to its makeup artist members. The best part about this new program is that it's fighting for a significant cause: for every Pro purchase, the brand donates $5 to an animal charity helping to make artistry cruelty-free. The 2018 charity partner was one of our favorites, Mercy For Animals.
Kat Von D Beauty has turned into a vegan brand, so it is ideal for vegans and other people of society who care about animals and their rights.
Instagram Account: kvdveganbeauty
Recommended products: Studded Kiss Crème Lipstick ($20.00) and Lock-It Edge Foundation Brush #10 ($34.00)
Want to steal some looks of celebrities? Head over to Best Makeup Styles From The Most Beautiful Celebrities.
Fenty Beauty is a cosmetics brand launched in September 2017 by singer Rihanna. The brand is famous for its broad inclusivity across skin tones and gender; especially it's Pro Filt'R foundation. The original foundation launch included 40 shades since expanded to 50. Some say the singer's foundations have "revolutionized" the cosmetics industry by showcasing a diverse line of foundations in 40 shades. Other products under the Fenty makeup umbrella include lipsticks, blushes, concealers, highlighters, and brushes.
The singer and businesswoman have plans to expand her successful brand "Fenty Beauty" with a long-awaited skincare line. Not a lot of details about the new "Fenty Skincare" line have been released, but Rihanna says the products are for both women and men and that she's been developing them for over two years. Her brand is gender as well as race inclusive and is really setting the right tone for the beauty industry.
Instagram Account: fentybeauty
Recommended products: PRO FILT'R SOFT MATTE LONGWEAR FOUNDATION ($35) and GLOSS BOMB UNIVERSAL LIP LUMINIZER ($19)
Kylie Cosmetics – the brainchild of Kylie Jenner was launched globally in 2016. In such a limited time, the cosmetic brand has made its mark and became the desirable makeup line. Kylie Lip Kit, Kylighter, and Metals are the unique Kyile ranges.
Kylie Cosmetics is an American cosmetics company founded by media personality, Kylie Jenner. The company began selling Kylie Lip Kits, a liquid lipstick and lip liner set on November 30, 2015. Formerly known as Kylie Lip Kits, the company was renamed Kylie Cosmetics.
Instagram Account: kyliecosmetics
Recommended products: GIRLS TRIP | LIPSTICK KIT ($26) and THE BURGUNDY PALETTE | KYSHADOW($42)