African American Clothing Brands. Before we begin to list all the amazing brands in the US, let's acknowledge the efforts of other natives of the US such as Blacks and African Americans who introduced clothing brands that are just as good as its counterparts.
We can assure you that class, quality, and customer services are there, and sophistication is the outcome in all of the examples. So, why not look at these top 15 black designer brands for men and women, and try them out sometime? Your disappointment has no chance of existing here!
 Best Black-Owned Brands To Shop From
Black-owned brands do not only deliver quality but do so with unimaginable grace. The products of these brands are stylish, chic, and top class. The designs are just phenomenal. We have something for everyone here, from comfort to vogue!
How did we decide:
We've ranked these Top 15 Black-Owned Clothing Brands based on their popularity, user reviews, and Instagram followers:
15 – Soul Child Clothing
14 – I.B. Blackman
13 – Theophilio
12 – Kai Collective
11 – Nuwbia
10 – ALL CAPS STUDIO
9 – Negash
8 – Nubian Skin
7 – Brother Vellies
6 – Pyer Moss
5 – Rue 107
4 – Daily Paper
3 – Telfar
2 – The Marathon Clothing
1 – Fear of God
Explore more about  Most Popular Teen Clothing Stores In The World.
About: Soul Child happens to be one of those greatest apparel brands that attract all ages and people of diverse tastes. Soul Child clothing was established as part of a fundraiser for The Male Achievement Network, Inc. in 2002 but was so successful that soon it turned into a separate venture. Today it stands as an independent entity and provides high-quality clothing for all!
They make hoodies, t-shirt, sweats, and even backpacks. You can choose from pre-existing designs or create your own through the custom option on their website.
Known For: They are most famous for their Signature Soul Child Hoodies ($60).
Price Range: $25 – $100
Instagram: soulchildclothing
About: It's one of the landmarks in the fashion industry and bases its expertise on sportswear and casual wear for both men and women. This is a brand that has been in business for a very long time and is loved and trusted by many, including Will Smith, as can be seen by the still from The Fresh Prince of Bel-Air below.
They make t-shirts and sweatshirts for men and women while also manufacturing polos for men and tops for women. Their caps are especially loved, and recently, they have launched face masks as well.
Known For: Their current top sellers include their Signature T-shirt ($26) and Fitted Cap II ($27.99).
Price Range: $14 – $50
Instagram: ibblackman_apparel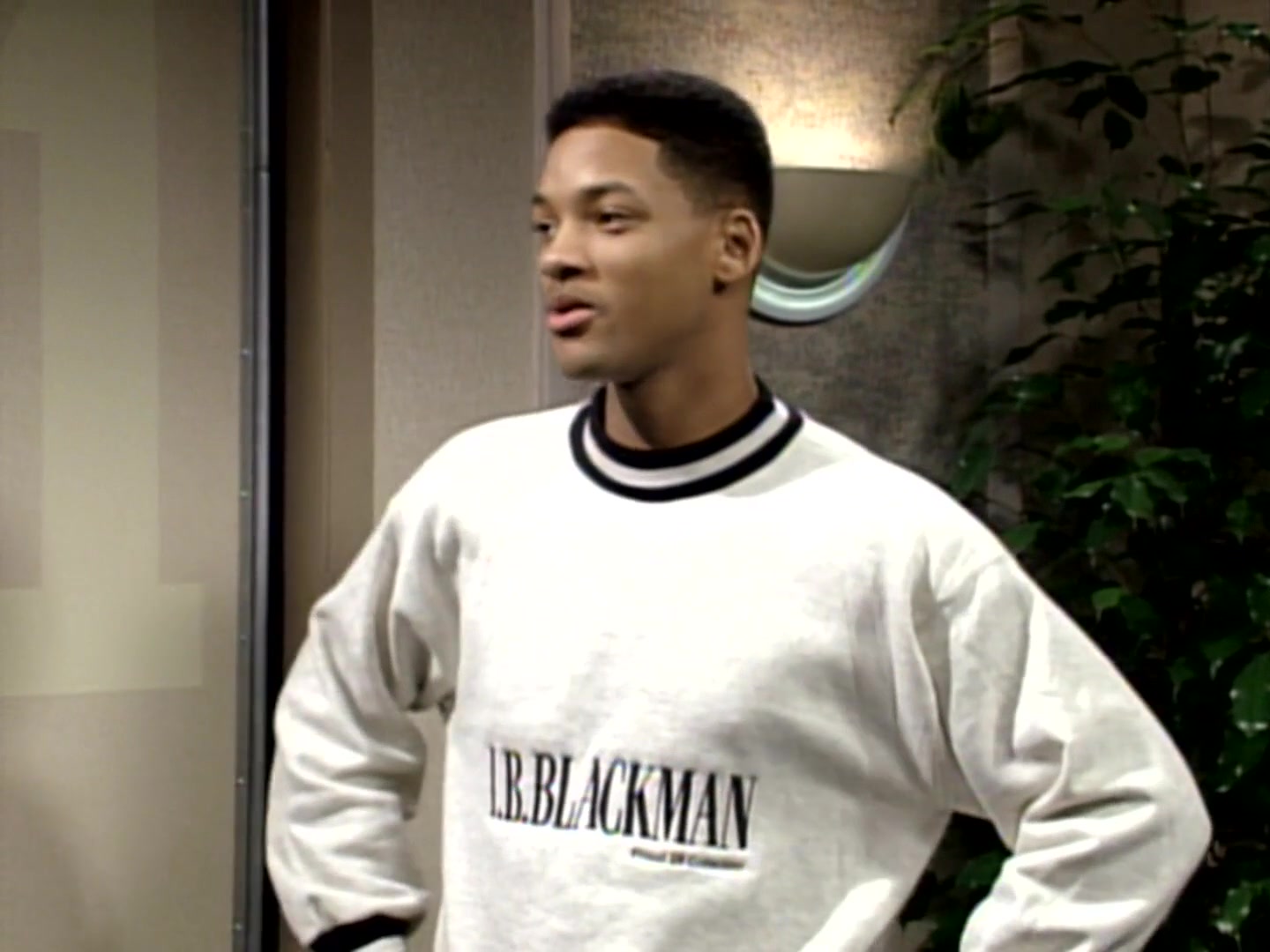 About: Theophilio was founded by Edvin Thompson, who was born in Jamaica but grew up in Brooklyn, New York. His brand mainly focuses on keeping alive the street style of Jamaica; hence it is a great choice if you want to go traditional. The brand's most recognizable products are the midi dresses and mesh tanks.
Known For: For women, the best seller is Ruche Freedom Rasta Tank Dress ($170) (pictured below) for men the best seller is Theo Graphic Family T-shirt ($75).
Price Range: $70 – $600
Instagram: theophilio
About: Kai Collective was started in 2016 by travel blogger Fisayo Longe to provide luxury brand quality items for lower prices. The brand aims to make sizes that fit all, whether big or small. It believes in inclusivity for all shapes, skin colors, and sizes and makes it apparent by the wide variety of sizes and colors that suit all skin tones. The unique prints of their dresses make it really easy for you to spot a Kai Collective dress anywhere.
Known For: They are best known for their Gaia Dress Red ($173).
Price Range: $100 – $250
Instagram: kaicollective
About: Nuwbia Art & Apparel focuses mainly on the dynamism and strength of African natives. It was started in 2009 and had since then made its way into some of the top black-owned brands. They claim that Ancient Kush and Kemet inspire their clothing.
Known For: They are best known for their T-shirts and Sweatshirts retailing at $35 and $45.
Price Range: $30 – $50
Instagram: nuwbia.apparel
About: ALL CAPS STUDIO emerged with a rather optimistic approach and wanted to introduce positive imagery of clothing in the fashion industry, which it surely did! It was founded by Warren Cochrane first as a design studio that specialized in branding, campaign visuals, and art direction for clients from all walks of life. Although the design studio is still operating, they are also selling a small array of products with limited stocks.
Known For: They have a limited variety of products; however, The Lumumba Tote Bags ($45) are their best sellers.
Price Range: $45 – $125
Instagram: allcapstudio
About: Negash clothing and footwear retail was founded in 2007, and its motive is to create products that will bring out absolute royalty in each of its customers. Their website goes as far as to name the men's section Kings's Chamber and the women's section as Queen's Chamber to give a truly royal feel while shopping. The kid's section is named young royals accordingly as well. The brand has made its name due to high-quality products fit only for the ones with royal taste.
Known For: In the King's Chamber, their best selling product is NegashNYC ™ Gold Signature Black Belt LMTD ($65), and in the Queen's Chamber, the best selling product is Negash ™ Blue Rose Goddess Backpack ($49.99). 
Price Range: $15 – $65
Instagram: negash83
About: Nubian Skin comes second to VS and is a profound lingerie brand for women of color. Many found it liberating as it indicates that all women can be beautiful and feel proud of their bodies and complexion. It was founded by Ade Hassan when she realized that as a woman of color, it was often hard for her to find nude lingerie. Hence she decided to make underwear and lingerie that would appeal to every colored person out there. The brand is based in London. They started work based only on women's undergarments but are now making underwear for men. Another commendable step taken by them is the availability of bras up to a G cup, allowing women of not only all colors but also all sizes to feel inclusive. They also sell corsets for women who wish to give their waists a better shape.
Known For: They are best known for their Naked Collection. 
Price Range: $15 – $125
Instagram: nubianskin
About: Runs by a classic slogan, "Revolutionary clothing for revolutionary minds," known mostly for its clothing and accessories. Founded by Aurora James in 2013, the brand started with the aim to keep traditional African designs alive. Now they create luxury pieces that are timeless and keep African traditions alive. Aurora James was born and raised in Toronto but shifted to New York later in her life. Before she started her brand, she was able to gather a lot of experience in the fashion industry, allowing her to come up with such an exquisite line.
Known For: They are best known for their Lauryn Boots ($795). 
Price Range: $400 – $1600
Instagram: brotherveillies
About: Pyer Moss was founded by Kerby Jean-Raymond in 2013. Although a fairly new brand, it has grown quickly and big. The brand's main aim is to promote dialogue on social constructs. The runway looks of Pyer Moss overdo themselves each season as they create looks that not only tell stories but also make you question societal norms. In 2018 they started a campaign with Reebok. It is a luxury brand that is exclusively sold only at a few stores and online.  So to get your hands on their products, you will need to be patient and really put in the effort. But you must know, they are completely worth it!
Known For: For men, they are known for CLASSIC LOGO CROPPED HOODIE ($250), and for women, they are known for WE FORGIVE YOU TEE ($125). 
Price Range: $125 – $2,200
Instagram: pyermoss
About: Rue 107 is a unique street-wear based brand in NY that wants to bring out the truest comfort with fashion for young people. Their main motive is not to dress people how they want, but how people themselves want. They merely want empowerment for their consumers. A wonderful Black inspired fashion retail and one of the best women's lifestyle brand to date. The brand was started in 2011 and is already a fan favorite. It is exclusively for plus size women of color, making it a wonderful addition to our list. They offer everything from dresses to swimwear when it comes to apparel and do so at fairly reasonable prices. They also offer a number of ways for payment, including paying in 4 installments using Klarna, which makes the brand even more affordable.
Known For: They are most well known for their plus size swimwear collections and dresses.
Price Range: $50 – $150
Instagram: rue107
About: Daily Paper was started in 2012 by three childhood best friends Hussein, Jefferson, and Abderrahmane, in Amsterdam. It all started with a blog about fashion that the three set up, and it eventually led to the formation of Daily Paper. Its main aim to keep the rich African heritage alive and use it to make more modern pieces of clothing. They release two new collection a year, for men and women both, and sell out pretty fast due to high quality and gorgeous designs.
Known For: For men, they are famous for Vintage Blue Kikir Pants ($149.95), and for women, they are famous for Black Epuff Cropped Jacket ($219.95). 
Price Range: $50 – $300
Instagram: dailypaper
About: Telfar is a unisex brand that was started in 2005. They sell everything, from T-shirts and shoes to beanies and shopping bags. It was started by Telfar Clemens, long before unisex clothing was popular. He won the CFDA/Vogue Fashion Fund Award in 2017. The brand has become even more popular in recent years due to the BLM movement as well as the new age of a youth who do not define themselves by two genders only.
Known For: Their Oxblood Shopping Bags available in three sizes, and Dance T-shirts ($110) are their most loved products.
Price Range: $65 – $550
Instagram: telfarglobal
About: Sizzling fashion retail focusing its talent on Afro-chic culture. Creativity and culture are its main ingredients in creating top-notch products. The brand was started by Nipsey Hussle before his death. The brand started when Hussle wore a sweatshirt with Crenshaw at the front in one of his music videos, and people fell in love with the design. Soon people coming to his shows started asking for it. They decided to turn it into merch, and soon, the sale of that one shirt turned into a whole clothing brand. Hussle once said that this brand allowed him to be influential in more than one category, and that is what he liked about it most.
Known For:  The Crenshaw Sweatshirt – Royal/Gold ($99.95) is their most loved product, also the one that started the line in the first place.
Price Range: $15 – $60
Instagram: themarathonclothing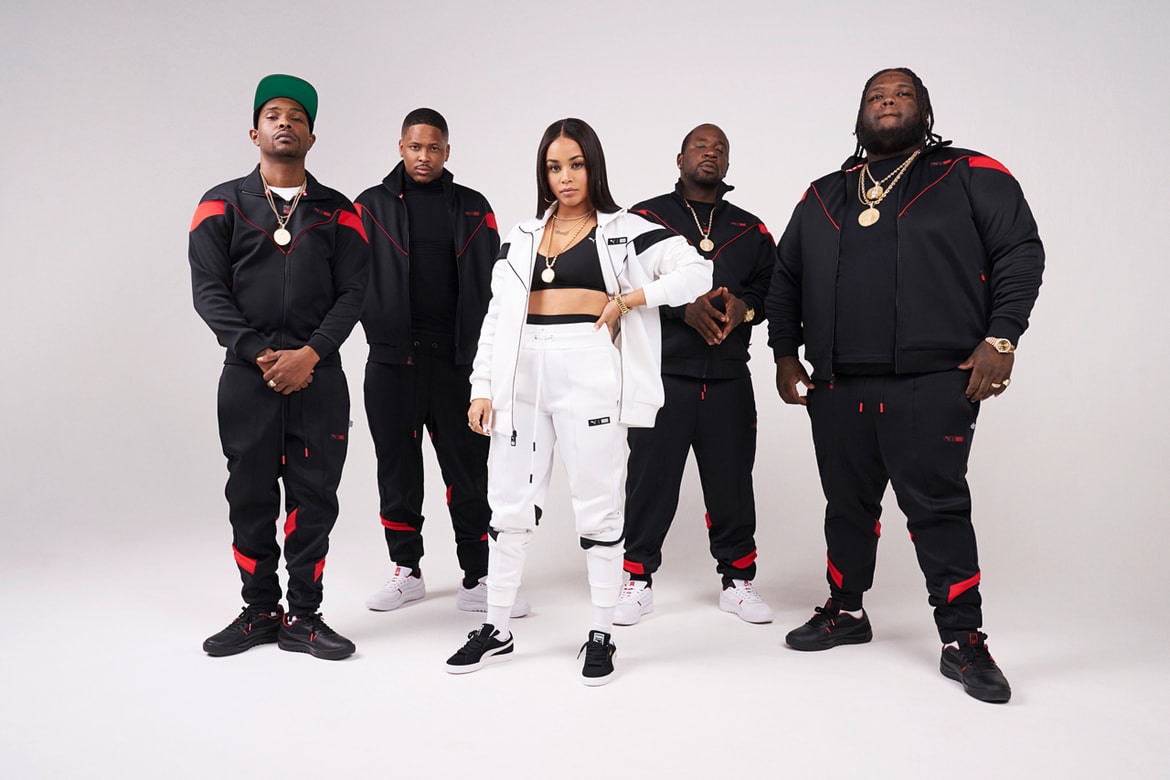 About: The brand was founded in 2013 by Jerry Lorenzo. It is a luxury, black-owned brand. Lorenzo created five custom looks for Justin Bieber to wear on stage during his Purpose World Tour. Soon he started selling that merch from a pop-up store. Lorenzo then started his own brand named Fear of God to sell clothes that he describes as some anyone can just put on and go about their day. The pieces are comfortable and fashionable at the same time while being easy to style. He also insists that the brand's purpose isn't to convert non-believers but just a way for him to express himself.
Known For: The Fear of God x Zegna Collection is a complete hit.
Price Range: $40 – $3,500
Instagram: fear of god
Frequently Asked Questions
Q. Is Fashion Nova a black-owned company?
A. Fashion Nova is a new and quickly growing fast-fashion company owned by Richard Saghian. Its work with influencers is the reason that it has grown as fast as it has. However, the company is not black-owned. Fashion Nova was recently in a scandal when it was discovered that the subcontractors who produce products for the company were paying their workers dangerously low wages.
Q. Why are black-owned companies becoming famous?
A. After the George Floyd incidental and resulting Black Lives Matter protests all over the world, people are now taking out time to look for and support black-owned companies that are producing amazing products but are underrated solely due to racism. Therefore, black-owned companies are seeing growth recently.