High School Boys Outfits -Every high school student knows that style is imperative when it comes to getting noticed. It is all very well following the rest of the herd like a sheep but tries to keep your look personal by choosing a fashion style to suit your own personality. By doing this you will stand out from the crowd but not look out of place. There are so many styles that are seen throughout high school from goth and emo to swag and street so with this in mind finding your awesome style is a walk in the park.If you are the skinny guy then you must check out this collection of 19 ideal ways to dress up as a skinny boy.
Hairstyle for High School Boys -There are some simple little rules for high school guys when it comes to fashion. The first one being to make sure your hair is of a style that matches your outfit. If you are venturing toward a more formal button shirt and jeans look then make sure your hair is nicely combed. You definitely do not want the bed hair to look with this style. However, if choosing a more rugged look than a messy look is acceptable as long as it's a clean messy look!.See this collection of 150 new hairstyles for Guys for more ideas.
Footwear – Footwear is pretty much the same ruling as your hair. Shoes need to look right with your outfit. D. Martens are great shoes for an alternative or biker style and are widely accepted in high school. Sneakers are always a good option for footwear and are a very popular choice for high school lads. If you're feeling daring and want to venture for a contrasting color shoe then do so at your own discretion. You never know, your bravery could win you extra popularity points.
This post has 20 great ideas for you to use to create your own awesome high school look.
High School Styles for Guys
#20- Street Style. Cool street style with a black jacket, tiger t-shirt, black jeans and finished with a pair of Doc. Martens. RECOMMENDED: 50 Most Hottest Men Street Style Fashion to Follow These Days
via
 #19- Casual Winter Wear. Jeans, jacket and a simple top matched with clean white sneakers. Messy hair is a great choice for this look.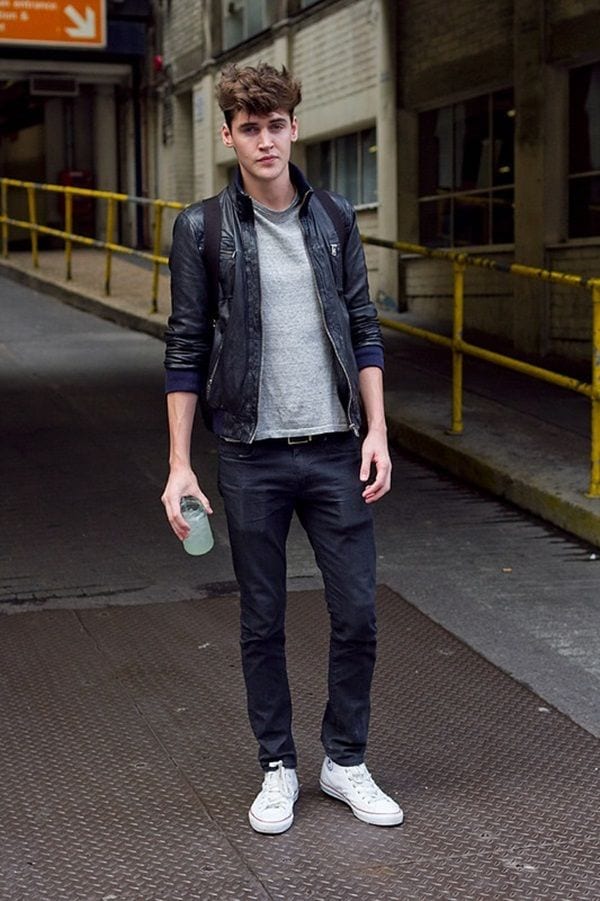 via
 #18-Style with Beanie –This look incorporates a pair of simple jeans, a printed t-shirt, and an open shirt. Accessories include jewelry, sunglasses, and a black beanie. Perfect look for those autumn months.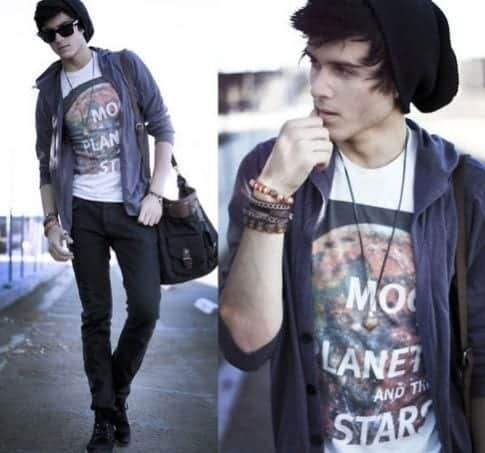 via
 #17- Logo Jumpers. Perfectly appropriate for high school; logo jumpers with contrasting jeans matched with blue sneakers makes for a great look. You should also check out these 10 Swag Outfits for Teen Guys for Perfect Funky Look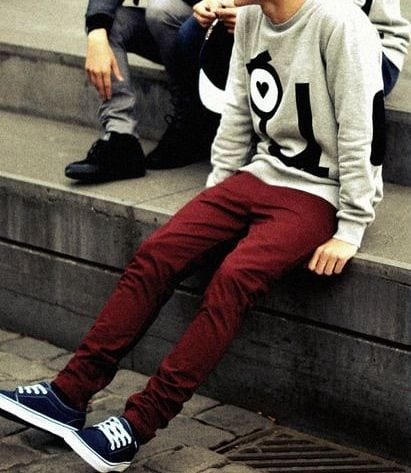 via
 #16- Swag Style.Great look for summer. Swag style with feather necklace as a nice twist and black boots for a touch of attitude.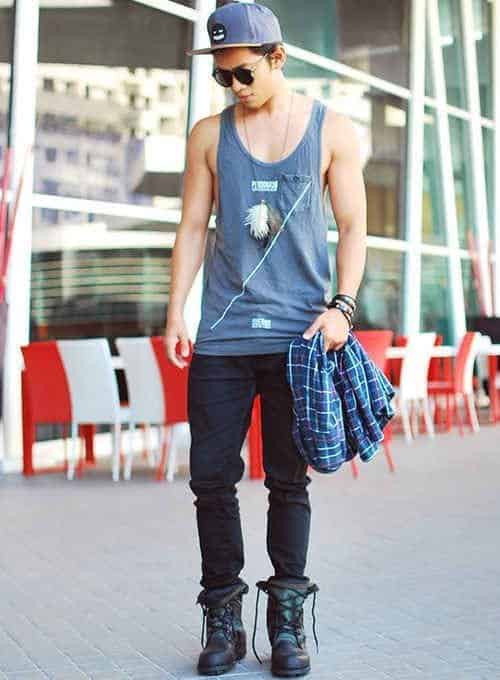 via
 #15- Cool outfit for a guy. Cute yet casual style with a black polo shirt and distressed denim jeans. Finish this look with black Doc. Martens. Rugged hairstyle acceptable. Find more hairstyle inspiration from these 15 Cute Outfits for University Guys-Hairstyles and Dressing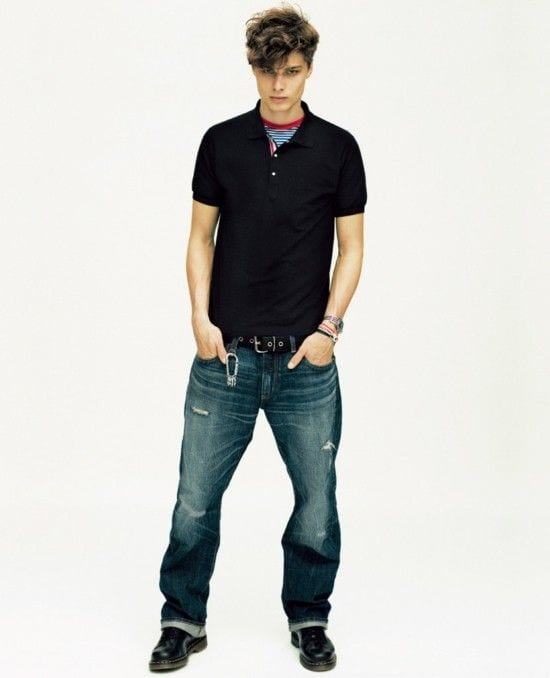 via
 #14- Brown or beige combat trousers are great and can be matched with any colored shirts. Use a jacket to add depth. Fabric shoes are perfect choices for summer days.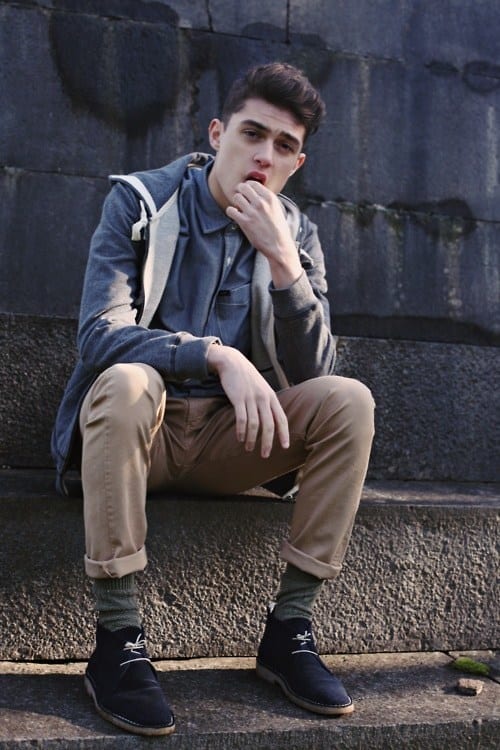 via