Best Beard Trimmer Brands. The hunt for having a perfect beard is something which seems out of control to many men. Perfectly shaped and groomed beard can only be made if you have the right beard trimmer on your grooming table by your side. Going to a barber repeatedly consumes time, energy and obviously heavy for your pocket too.
So why not go for an extra mile to have the best of the best beard trimmers in your hand to assist you in your self-grooming process without even visiting barber's shop again and again. Scroll below to see what we recommend to men as Must-Haves beard trimmers for them.
What Are the Best Beard Trimmers for Guys to Try?
While selecting a beard trimmer, one should consider battery time, size and ease of handling a beard trimmer before buying it. We believe that our recommendations and suggestions will prove to be helpful for you in your daunting journey of selecting the best beard trimmer for you.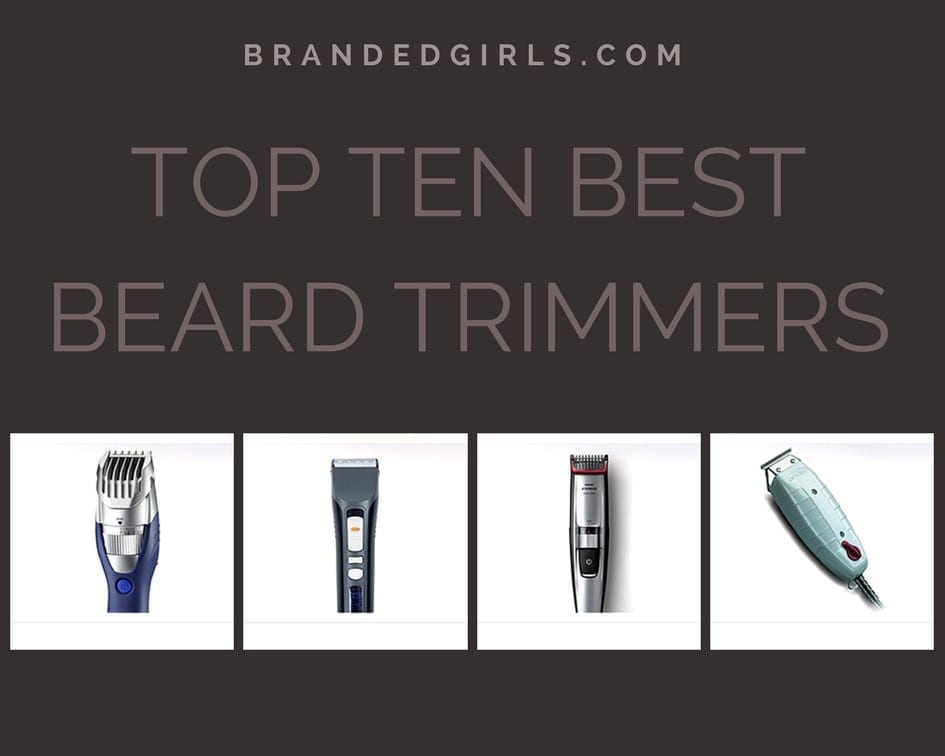 ↓ 1 – Philips Norelco Beard Trimmer 7200
Easy to maintain and clean with nearly zero requirements for oiling makes Philips Norelco Beard Trimmer 7200 to the top of best beard trimmer for men. An unbeatable battery power makes it peerless among other men beard trimmers existing in the market. Also, have a look at these Top Ten Best Beard Oil Brands in 2018.
Price: Philips Norelco Beard Trimmer 7200 is available at Walmart at the price of $49.95. Isn't it great?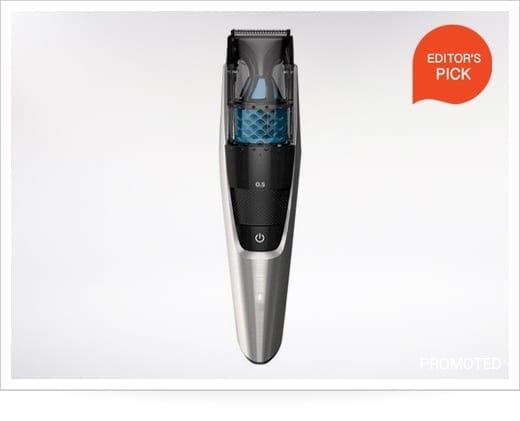 ↓ 2 – Braun MGK3045 Trimmer Multi-Grooming Kit
The seven in one beard trimmer is ideal for beard styling and shaping and is suitable for every fashionista. Its fine trimmer blades help to do detailing in beard designing as it contains 13 precision length setting trimmer blades. Guess what? You will get a bonus of Gillette Fusion ProGlide to help you cleaning the difficult yet very sensitive areas such neck areas and cheek sides.
Price: Luckily, Braun MGK3045 Trimmer Multi-Grooming Kit is available online on Amazon stores on a very affordable price of $34.54 so hurry up and grab your Braun Trimmer set now.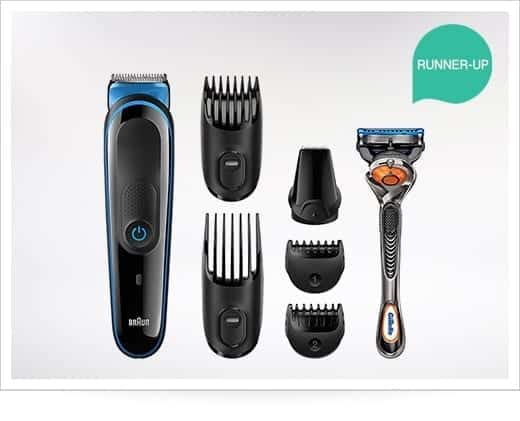 ↓ 3 – TRYM II
If you love traveling and are worried about your beard getting wild on your travel days. Its compact, portable design (design inspired by old iphone handsets) and light weight feature make it really easy to be carried anywhere with you even in your handy travel bag. Besides peerless product features, Trym's friendly yet responsive customer service also counts in to distinguish the product from others.
Price: Trym II is available on Jet.com at a price of $25.40.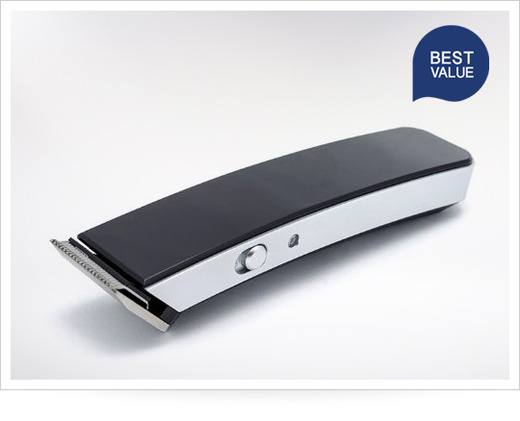 ↓ 4 – Philips Norelco One Blade Face + Body
If you are looking something for body grooming then Philips Norelco OneBlade Face + Body is just the right choice for you. The dual protection system of the blades makes it convenient to use for long and short body hair.
Price: One can enjoy a comfortable shave experience with Philips Norelco One Blade Face + Body available at $33.99 which is obviously not hefty.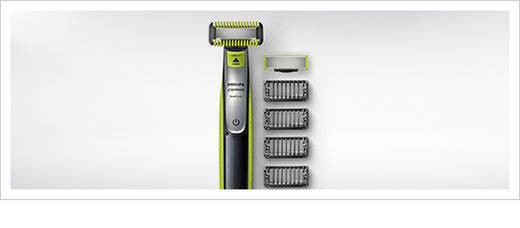 ↓ 5 – Wahl Lithium Ion All-In-One
Looking for a beard trimmer that is workable for long usage hours or you are one of the persons who often forget their trimmers on charging? Wahl Lithium Ion All-In-One holds its electric charging up to ten times longer than any other branded and non-branded trimmer present in the market.
Price: Wahl Lithium Ion All In one is available on Jet.com at the price of $34.12. Here are 20 Best Celebrity Facial Hair in 2018.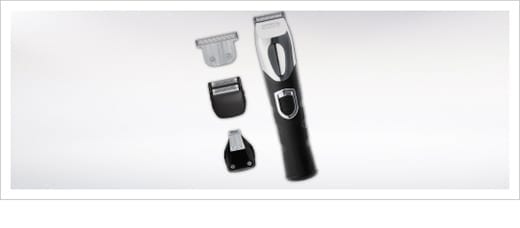 ↓ 6 – Remington The Crafter Kit
Be it your full-length beard, mustache or goatee – Remington is just the right choice for you. Its uniquely mechanically designed blades make it far easier to trim or shape a beard in stylist way. On full charged battery, Remington will be able to run 180 minutes with additional 5 minutes quick charge mechanism to speed up the trimming process. Isn't the run time just the way you always wanted? Remington has accessories set including five combs, one adjustable comb, trimmer set of nose, eyes, and ears and an amazing chic storage pouch and guess what? The complete set of accessories is water proof making it easier to get cleaned, washed and rinsed off so yes now you can shave it in the warm shower too.
Price: Remington The Crafter Kit is available on Amazon at a price of $39.93.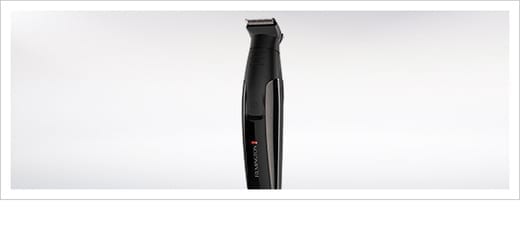 ↓ 7 – Andis T-Outliner Trimmer
Barber's favorite trimmer award goes to Andis T-Outliner Trimmer! Yes, you heard it right! Its carbon steel blades are specially designed for longer use and have increased shelf life making it workable for more shaves. Additionally, the quiet smooth and high speed running motor will assist you further to get the perfect trimmed beard that you always desired but don't forget to oil the blades before use (as oiling makes the blades more long lasting and rust and dust can be avoided too).
Price: With these all amazing features, Andis T-Outliner Trimmer is being offered on an affordable price of $59.99 on Jet.com.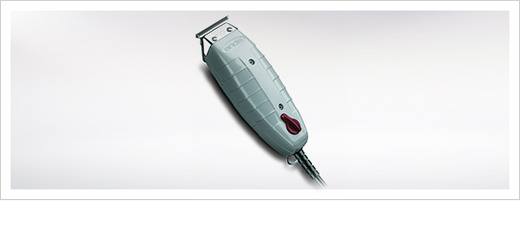 ↓ 8 – Panasonic ER-GB40-S Milano
If you get rashes, prone to getting cuts while shaving or trimming and have a sensitive skin then Panasonic ER-GB40-S Milano is just the right choice for you. The charging time of the battery is of 15 hours and can live up to 50 minutes. It has a special water drainage sophisticated system that enables you to clean it effectively and properly. Different 19 length settings of the blades with flexible grip help in greater extent to shape the beard in the perfect style as you like.
Price: Amazon offers Panasonic Milano beard trimmer at a price of $39.99 at their online stores.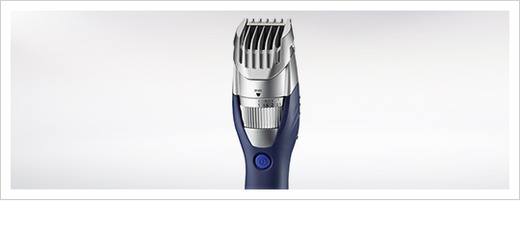 ↓ 9 – Philips Norelco Beard & Head Trimmer Series 5100
Combined with two clipping combs and cleaning brushes and double sharpened blades helps to shape the beard in the more fashionable way. Moreover, the skin-friendly blade system avoids giving any harm to face skin in any way.
Price: Philips Norelco Beard & Head Trimmer Series 5100 is just a click away from you and is being offered in a price of $48,71 on Amazon.com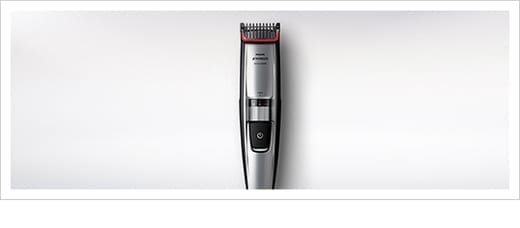 ↓ 10 – BeardScape Trimmer
Stubble control and smooth noiseless motor designed makes it user-friendly. It comes with 7 guard attachments of 1mm, 2mm, 3mm, 6mm, 9mm, 12mm, 15mm and 18mm all bunched up in a fancy storage box. BeardScape Trimmer is available at a price of $64.95 on Amazon.com