Pink Wardrobe Essentials for Every Teen Girl – Teenage girls are influenced by their surroundings to select upscale and glamorous accessories for themselves. Acquiring shoes, handbags, mobile covers, jewelry, bedroom equipment, and other stuff becomes their area of interest. For teens, the biggest hurdle further is selecting the COLOR.
Teens mostly opt for the color pink as it reflects their delicate and adorable personality. Along with that, teenage girls still have a close affiliation with Barbie and her pink EVERYTHING and therefore, pink holds a hugely important status in their lives. They are attracted to everything that is adorned in this color, even if it's just a little part of it!
To Decorate your room we have already covered 18 DIY PINK room decoration ideas for Girls.
CUTE PINK ACCESSORIES FOR TEENAGE GIRLS
For teenage girls, impression holds significance and they want to impress everyone with their taste and choice in accessories. Following described are some must-have pink accessories for girls that can help them make an impression and blend in with other teens while being cute and adorable but still making their mark.
Before you move on with these we highly recommend all young girls to see go through these 20 Cute Dressing ideas for teen girls with pink outfits.
↓ 15 – Phone Case to Keep Your Mobile Safe
Nowadays EVERY single person possesses a Cellphone/Mobile phone. Teens can accessorize their cellphones using customize mobile cases by different brands including Coco Chanel, Victoria Secret, and much more. To find more about branded mobile cases see our exclusive post on this. [highlight]20 Branded mobile cases and accessories.[/highlight] . These are the perfect mobile covers for college/high school girls.
Shop: Kawaii Japanese Pink Strawberry Phone Case. $11.54.
↓ 14 – Fuzzy Socks for Harsh Winter Days
Shoes exhibit an important part of your personality and your shoes say a lot about any person. For teenagers, there is a wide range to opt from starting from peep toes, pumps, joggers, stilettos and even slippers.
Shop: Anlisim Women's Pink Fuzzy Socks 6 Pairs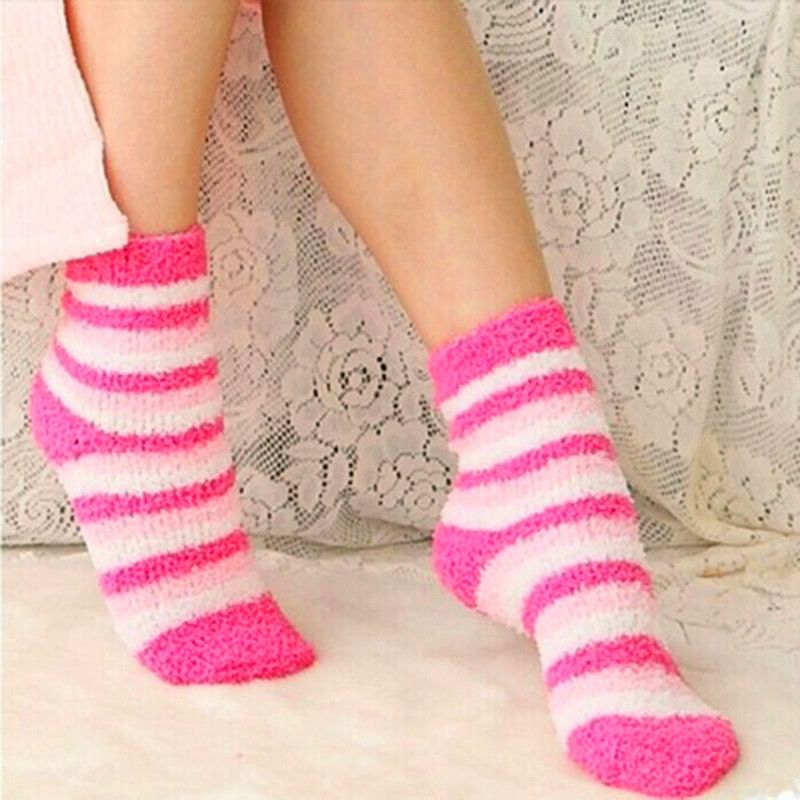 ↓ 13 – Necklaces so You Can Look Out of This World!
Necklaces add to the beauty of a person and for teenagers, well they love to accessorize themselves with a beautiful yet elegant necklace. The necklaces in pink color are adorable.
Shop:
↓ 12 – Headbands for a Chic and Cute Look
Headbands work in two ways, they add glamour to your hairstyle while keeping your hair arranged and out of your way. Pink headbands for teens are available in many different types and can be worn several different ways.
Shop: H&M Hairband with Knot Detail, $9.99.
↓ 11 – Best Friend Bracelets For A Bond That Lasts Forever
Bracelets make your wrists look delicate while being trendy and in-fashion.  You can wear them to any simple occasion or a high-class formal event and fit in. For teenage girls, pink bracelets are very much in style nowadays.
Shop: H&M 3 pack bracelets, $9.99.
↓ 10 – Rings To Enhance The Beauty of Your Hands
Rings can add up to the beauty of even the simplest look and enhance it even further.
Shop:
Pink and White Hearts Ring, $35.99.
↓ 9 – Earrings to Add A Sparkle to Your Outfits
Studs/ earrings are categorized mostly in the daily wear but they can be worn on formal occasionsas well. These studs can glamorize your simplest look and make you feel like a goddess.
Shop:
↓ 8 – Airpods Case to Keep Your Airpods Safe
Tops/ shirts are a vital part of your wardrobe and make an intense impression on other people. For teenage girls, pink tops/ shirts are available in adorable but unique styles.
Shop: BLUEWIND Airpods Case
↓ 7 – Backpacks for Daily Use
Bag and clutches add to your wardrobe a little bit of glamour and glitz while keeping it unique and adorable.
Shop: An assortment of pink backpacks. 
↓ 6 – Belts For a Formal Look
Belts add a tad bit of glamour to your whole wardrobe and make quite an exquisite impression.
Shop: Emporio Armani Women's Neon Leather Belt, $31.64 – $81.14.
↓ 5 – Watches to Keep You on Schedule
If you wear even a single watch with your wardrobe, you're all set for the day!
Shop: Casio Women's Stainless Steel Watch, $29.95.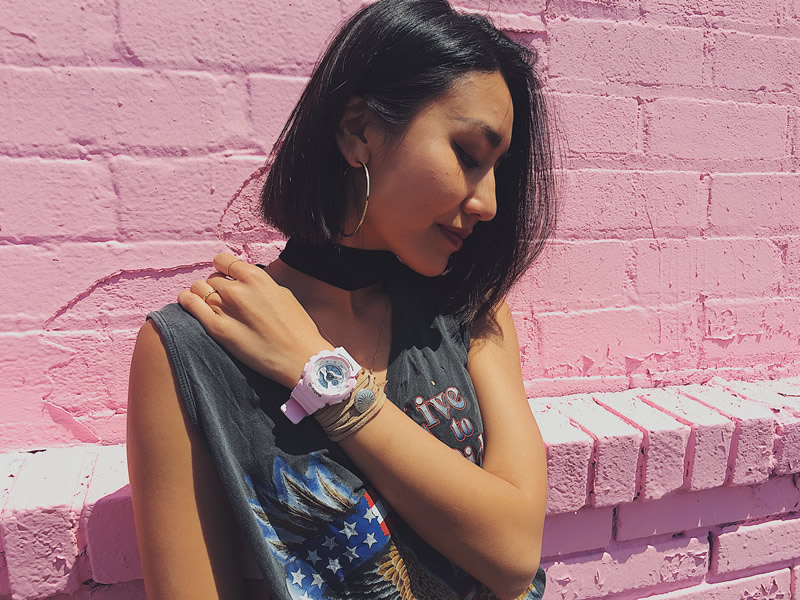 ↓ 4 – Headphones So You Can Enjoy Music Anytime
Jackets add style and trend to your look while being elegant and classy.
Shop: Beats Solo3 Headphones
↓ 3 – Retro Shades to Help You Fight the Sunlight
Sunglasses/ Shades protect you from sunlight and glare while making you look unique and trendy.
Shop: Different Options
↓ 2 – Key Chain to Keep All Your Keys Organized
Key chains add a tad bit of style and glamour to your clutches, bags, cellphones, and whatnot.
Shop: An assortment of different pink keychains.
↓ 1 – Hair Clips to Manage Your Hair
Hair clips make even your simplest hairstyle elegant while being trendy.
Shop: Pink Crystal Facet Pearl Hair Clip, $9.99.