Celebrity Makeup Looks. Celebrities are the kind of people who teach us more or less of possibly everything, from entertaining our lives with their fantastic performances to playing strong badass roles, being our real-life role models, and much more. But if we throw a prolonged look over this, they turn out to be enormously good at teaching us how to look our best too! Which is done through their cool makeup and fashion skills.
And here comes the purpose of this post, which is to highlight the most top-notch artistic work of celebrities on their killer makeup looks, which change along with the latest trends, day phases, and moods! Have a look and pick your ideal makeup style, the one that is meant just for you, whether it is Kylie's spring makeup or Gigi's natural makeup style! Don't miss out.
Cool Celebrity Makeup Looks
If you have been searching for makeup looks that will make you feel like a movie star or as if you are walking down the most expensive runways in the world, then you have come to the right place! We have compiled the best looks of the top Hollywood celebrities that will surely give you all the feels and ideas that you need to come up with your next rocking look. So do not wait any longer and dive in!
↓ 13 – Jessica Alba
Jessica Alba is the queen of looking young and gorgeous, and with her new and organic beauty brand, The Honest Company, she has made it possible for everyone to achieve a timeless beauty like her.
How to Copy Jessica's Nude Makeup Look: The incredibly sassy makeup look of Jessica Alba with the trending nude lip color sets it apart from any other smokey eye look. This one will be ideal for fall due to the deep smokey eye made using more browns than blacks. The look is effortless and straightforward yet looks the most classy and elegant out of any makeup look we have ever seen!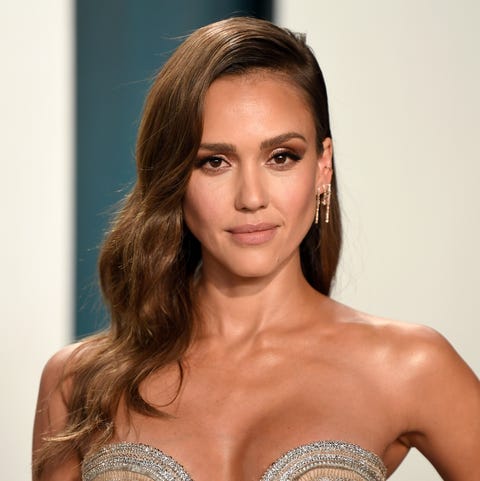 This nice and natural look of Albis also well-formed for ladies who aren't exactly makeup-crazy types. This was a look from a few years ago when Alba was much younger, but it's still ideal today. The no-makeup makeup look is making us want to try it out right now! Copy this one for simpler events, or you can even incorporate it into your daily life!
↓ 12 – Nina Dobrev
Nina Dobrev found fame from The Vampire Diaries and has since been living in the hearts of millions of fans worldwide, especially teen girls. Nina's makeup ideas are probably the best for darker skin tones because they are the hottest. Below one features a perfect look for weddings and formal parties.
Nina's Matte Red Lips Make Over: The shimmery eye shadow has been applied very simply, and this duller than the usual shade of red on her lips is giving us major fall vibes. She has only invested in a little bit on blush and no highlighter or bronzer. This is great if you have a naturally well-structured face. If not, then make sure you use a little bronzer to make your cheekbones stand out.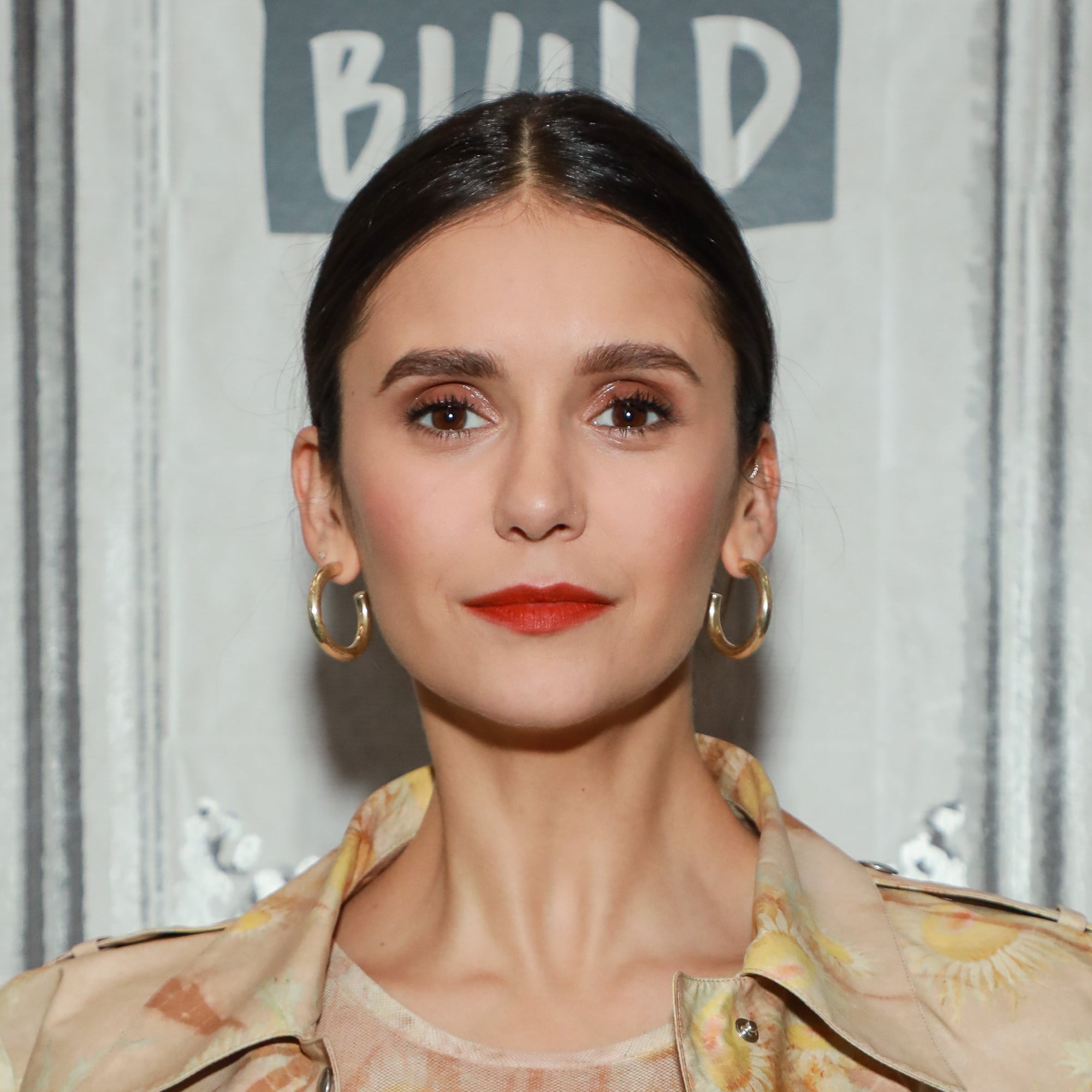 ↓ 11 – Gigi Hadid
Gigi Hadid has made her name as one of the most top paid models in the whole world in just a few years. She is a new mom, with her long term bae Zayn Malik and still looking as amazing as ever. Gigi's natural and simplistic makeup ideas are for simplicity-loving ladies everywhere and give the most authentic yet gorgeous look to their features.
How to Steal Gigi's Met Gala Look: Here's her ravishing bronzed beauty look from the MET Gala in 2018. The small teardrop sort of look achieved using a drop of silver eye shadow below her eyes is really fascinating and something that you must adopt for your next night out.
Here is a full-length look at her outfit; we are obsessed with her dress!
Gigi's Way of Going Minimalistic: Gigi Hadid's hot and pale nude-inspired makeup look is something to be inspired by, from her foundation to her lip color, and it could not get any classier. The pink eye shadow and nude lip color make it all come together perfectly for a natural-looking end product!
↓ 10 – Kylie Jenner
Kylie Jenner is the queen of producing makeup, we are sure you all must've heard of Kylie Cosmetics, but she's also an icon for her own makeup looks. Kylie Jenner's iconic makeup looks have occupied a top place on the list of ultimate fashion divas who know a bit too much about the latest trends.
Kylie's Pop of Color: Kylie's glamorous party look will work every time. The pink is a bold choice that people do not usually go for but the combination of it with gold eyeliner. We all know Kylie loves her nude lip colors, and she has opted for one here as well. We think it balances out the allurement of her eye look perfectly!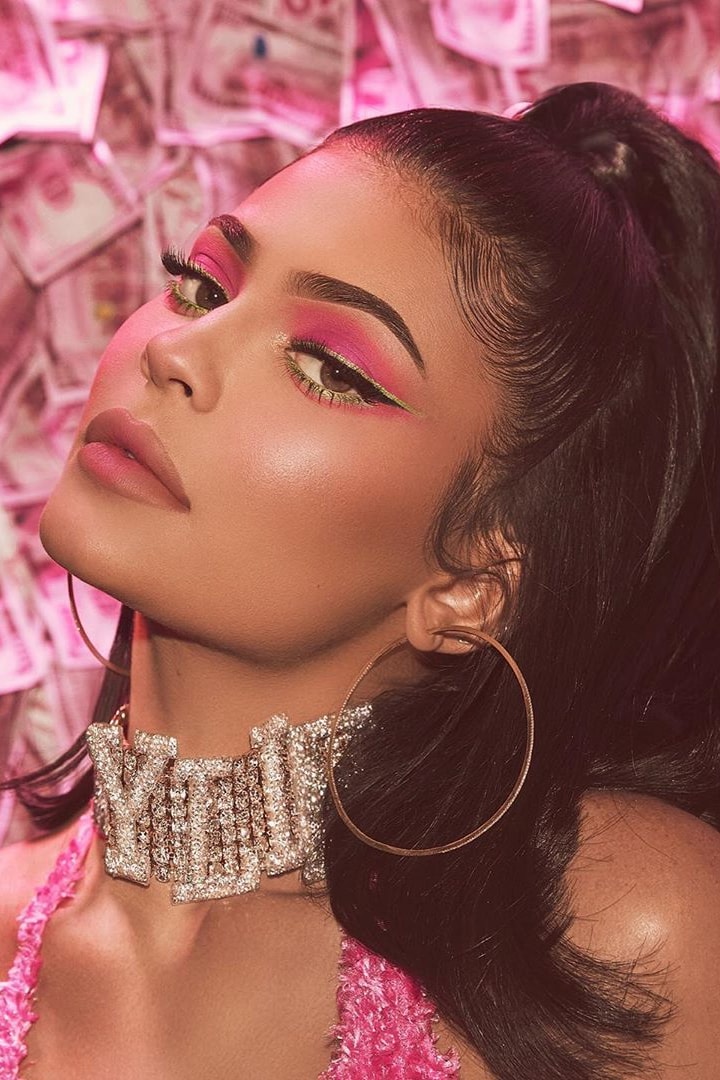 Her makeup inspiration comes in handy for nearly all. This one goes for all the classy dark skin ladies with a gorgeous matte lip color that matches the tanned skins so impeccably. This brilliant fall look makes use of 2020s most underrated deep magenta lip color. The eye look is a gorgeous combination of brown and gold, while the dark lip color makes it all fit perfectly together. This must be your ultimate pick for the holiday season!
↓ 9 – Selena's Gomez
Selena Gomez started her career at Disney and has now made a big name for herself in the music world and the beauty and fashion world. She recently launched her makeup line called Rare Beauty, which has been received really well by everyone. If we were to name someone who puts on makeup in the most luxurious and ravishing way, then it would be none other than the timeless beauty and our never-ending crush Selena!
Check out Selena Gomez Outfits-25 Best Dressing Styles of Selena to Copy
Selena's Monochromatic Look to Die For: Selena's nude and natural makeup look for a show, and the perfect french manicure makes her look ravishingly elegant. This is the look with which you wish to wake up every day.
Selena's Bold Brows and Berry Lips Style to Copy: Selena's look for one of her concerts  – the glittery showy eye makeup and the glistening lip color. Maroons and pinks for her eye look have to be the best choice ever made in the makeup world. They all come together perfectly, and the lip color really just adds to the glamour!
↓ 8 – Taylor Swift
Taylor Swift, the singer who gained fame from her song Love Story, has been only going up since. She has been famous for her red lip ever since she first came into the industry. What can we possibly say regarding Taylor's timeless makeup looks? Someone who probably has the most excellent fashion endeavors in the world, from makeup to dresses to shoes and much more.
You'll love these Taylor Swift Fashion – 25 Cutest Taylor Swift Outfits to Copy This Year.
Taylor's Classic Style to Die for: Even though she is famous for her iconic red lipstick, she is seen pairing a sweet pink shade with really light eye makeup, and we think it could not have been done better. She has just added a little bit of blush to her cheeks and nothing more. This look is hence ideal for our younger readers!
Here we see her in a stunning outfit and her legendary red lipstick! And some nice heels to go with her classic makeup look.
↓ 7 – Natalie Portman
Who doesn't know Natalie Portman. An amazing actress with films like the Black Swan and Thor under her belt and an even better fashion and beauty sense. Her looks are timeless, and she has always managed to look great. She keeps up with all trends and portrays them well in the way she dresses and styles herself.
Portman's Hard-to-Ignore Aura: This simple yet striking makeup look of hers is simply breathtaking. You can see that her eye shadow is extremely light, but she has amped it all with a slightly darker lip color. You can do this if you're not good at eye makeup and find it hard to get the perfect cut crease.
This slightly darker and smokier look is also mindblowing. You can work this one into your life for major events and on night outs with your girls to look extra special!
↓ 6 – Cara Delevingne
Cara Delevinge has been breaking stereotypes left and right ever since she came into the industry. She is one of the shortest models out there and has shown that height isn't necessary to succeed in the fashion world. Being a professional fashion artist and model gives her makeup expertise as a naturally gifted attribute and there is no denying that she is using it well.
Be-You-Ti-Ful Like Cara: Even here, you can see her wearing a light base and not being afraid to show the imperfections in her skin, imperfections we all have and should embrace with confidence. She is often seen wearing funky colors, and her coral neon eye shadow here is a true blessing.
This darker look can be applied for the fall and winter weather so you can bring some color and life into an already dull time of the year. Here is your holiday season makeup inspiration!
↓ 5 – Kendall Jenner
Kendall Jenner is currently the highest-paid model, and she has achieved this feat in just a few years, all thanks to her hard work and dedication. Although she doesn't like to stay in the limelight every once in a while, when we do see her off the ramp, she looks absolutely breathtaking!
Kendall's Breath-Taking Charm: An example is given below. Her light eye look and nude lip gloss make her look oh so beautiful, while her natural brows show us that natural beauty always comes first.  This is a look that can be used for many occasions!
Kendall's straightforward yet hot eye makeup is just simply what a fantastic party needs. This is another nude lip; we see a trend here!
↓ 4 – Mila Kunis
Mila Kunis is one of the most loved Hollywood female celebrities of all time. Her TV series, The 70s Show, helped her gain the popularity she has today, and her work in subsequent years has only proven her talent.
Mila's No Makeup Beauty Inspiration: Mila Kunis's absolutely brilliant and authentic look portrays what natural beauty looks like and can be achieved through skillful makeup tactics that give you the ultimate no-makeup makeup look.
Mila's hot makeup style with smokey eyes and light pink lipstick. You can see she hasn't used much contouring, but you can do so if you are comfortable with that and want to get a sharper structure.
↓ 3 – Megan Fox
Megan Fox has and will always be considered the hottest gal in Hollywood. Her work in the Transformers has made a special place for her in the hearts of millions of fans.
Easy to Replicate Blushy Pink Style: This nude look of hers is not only gorgeous but also easy to adopt and one that is perfect for all our ladies who do not dabble in makeup much. So if you are afraid of taking risks, then you should definitely go for this one!
Head-Turning Megan's Look: The one that is downright sophisticated, classy, and fancy as well. Here she pursues a dark makeup look, which works amazingly for her, and we are sure it will work even better for you!
↓ 2 – Emma Stone's Dreamy Makeup
Emma Stone is our favorite dork, and her work in La La Land has left people all over the world speechless. She has been showcasing her talent in a more and more obvious way as the years are going by, and we are so excited to see what she worked on next!
Irresistible Ice-ey Pastels: Here you can see she has paired up a dark smokey eye look, eyeliner, and deep pink lip color to achieve a classic look. You can easily copy this look for any occasion you like!
Here you can see her wearing a more natural look as she goes almost makeup-free! You can clearly see the absence of a foundation and just a light pink lipstick to give her face a little color. This is an amazing option if you have clear skin and want to save time!
↓ 1 – Emma Watson
Emma Watson isn't just an amazing actress and everyone's beloved Hermine. She is also an activist and a super-smart person who is constantly working for the betterment of society. We know that as incomparable and extraordinary as Watson is, her makeup fashion is equally incredible and goes along with every huge step she takes.
Basic Emma Watson Style to Replicate Anyday: Her enormously sophisticated makeup style with some basic eye shadow and simple peach lipstick. The blush is all she needs to complete her flawless natural look.
Watson almost always wears nude and natural colors on her face, and we think it's truly admirable how authentic and true she is!
Frequently Asked Questions
Q. Do celebrities do their makeup themselves?
A. It is often that celebrities get their makeup done by the most extraordinary makeup artists. Still, they are also normal human beings like us who also indulge in makeup themselves. The recent beauty and makeup routines of celebrities available on YouTube through different channels such as Vogue show celebrities do their own makeup just as often as they get it done professionally.
Q. What celebrities have their own makeup line?
A. There several celebrities who have their own makeup lines, such as Kylie Jenner, Selena Gomez, and Jessica Alba mentioned in this article. Others include Kim Kardashian, Rihanna, and Lady Gaga. These boss ladies have successful makeup businesses that are recognized and loved worldwide.
For a more comprehensive list, please take a look at the previous post on Celebrities' Makeup Brands.