Beauty Bloggers in India. With so many makeup brands emerging in India, there is no doubt that the culture of blogging is also fast-paced. With the stigma of makeup, lifestyle, and beauty prioritizing its way into the lives of people
It is evident that women look up to the expertise of those who have an edge in this area. Let it be makeup artists, dermatologists or even bloggers who are at your disposal 24/7 guiding your way into buying every single product out there.
Even good reviewers will do plenty in assisting you to seek out the right kind of product. With makeup enthusiasts all over the world, let's put a light to those in India and what they have been doing with their blogs that keep women always up to date with all the new trends going on there.
Best Beauty Bloggers From India 2020
Have a look at the top rated best beauty bloggers from India in 2019 who took their inspiration for beauty and lifestyle to convey it to thousands of women all across India. To be updated with the class, sophistication and the productivity of these bloggers, don't miss out on reading about their blogs and also check them out for great ideas.
The makeup and beauty blog seems like the presence of a reliable source that you can always turn up when it comes to makeup issues. From the honest and meticulous reviewing of the products, how to use them, how to get the best results and looks, along with answering all your issues on the spot, women look no further when they want the best use out of a product. RECOMMENDED: Indian Fashion Brands – Top 20 Indian Clothing Brands 2020.
The blog by the talented Deepica Mutyala is another hit to our list of best Indian bloggers. With her great videography skills, she nails a flawless go-to-blog whenever you need to learn a tacky makeup trick. Recently, she released a video regarding how to get the most impeccable result in your first try with liquid lipstick that makes it so much easier for first time users. She also comes up with her own creative measures to avoid factors such as wrinkles, dark eye circles, etc.
If you are a wedding-enthusiast, and the entire scenario that includes shopping, dolling up and what not excites you like a 4-year old, then this blog is your handy guide. Peaches and Blush is although, recommended for so many women, it is most suitable for Indian women, as they have an entire section of the blog restricted bridal shopping, vendors, makeup, and more. The blog keeps you updated with all new wedding trends, new bridal lehenga styles, makeup looks, and everything related to ecstatic beauty looks. Also have a look at Top Lipstick Brands 2020-Top 10 Best Lipstick Brands to try this year
#7 – Corallista
Corallista is one professional and diligent blog that truly caters to the consumers' needs by providing a detailed guide to everything that involves in buying a product. From an effective review, to catchy and handy makeup tutorials, to a well-informed user guide plan into buying what kind of makeup product and an entire section devoted to just DIY skincare. Other than, the blogger also breaks up the budget plan for you to choose what's best and really worth the cost.
Wish she is at such level of diversity that no other blog can be called such multi-faceted. From lifestyle to beauty, to epic solutions to hair and skin issues, this blog is a gem when it comes to women who wish beauty with health and not beauty over health. It's an extremely suitable platform for women of all age groups because even young women can have noticeable face problems and this blog will surely serve as a skin expert whenever you need one, with effective tips and tricks that can save you an expensive trip to your doctor. They also keep a hawk's eye to every new trend and ensure that it reaches the notice of all women. RECOMMENDED: Manish Malhotra Wedding Dresses 2020-Top 20 Bridal Dress by Manish Malhotra
Gia's blog is beautifully Indian-inspired as she possesses a rocking sense of dainty makeup skills and gives great ideas for factors such as keeping your lipstick last longer and your skin younger. She keeps an eye on quality makeup essentials and recommends to her readers with profuse reviews on them.
From basic skincare hacks, to expert-recommended tricks of how to get rid of a tan, the talented woman behind the blog brings the element of humor into her blog along with her successful youtube channel that's full of mesmerizing and fun videos that helps learn as well as have a good time.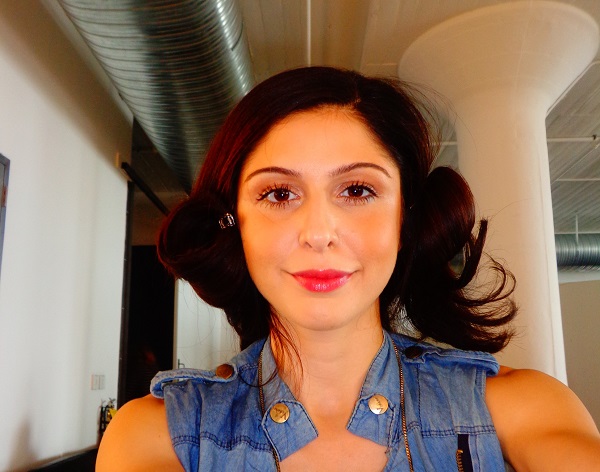 via
If you too, happen to be nostalgic with your grandmom's tips and tweaks and numerous life hacks, then this blog will give you a good experience to relive that. The fun and clever blogger behind this blog keeps you informed and entertained with catchy ideas and makeup hacks to look and feel better every day. Don't miss out Indian Celebrity Snapchats-25 Indian Celebrity Snapchat Accounts to follow
The beauty reel keeps a profound check on every top brand and new fashion startups, along with introducing new and exciting spas for women who love to explore heaven in fashion. Their reviews are very detailed and enough for you to know a product before buying it along with its price, availability, pros, cons and the most useful element — that's the user rating. According to a fact, the 2-4 star reviews are much more genuine rather than 1 and 5, as they give us the possible pros and cons for a particular product.
Along with informing you about useful and effective tips to keep your hair, skin and body healthy, this blog is a good go to spot when you want to achieve a particular makeup look but are unsure how. With tutorials and tips, and detailed process of makeup looks, you will surely end up getting the look you always wanted along with understanding the idea of skin tone and what best matches yours.
A Chemical Engineer by profession and content designer by choice! Meet Manahil Qureshi who has an infinite love for food and cats. Be it the latest fashion ideas about women or kids outfits or trendy men fashion styles, she loves to keep her pen moving on such niches. Other than writing, she has a love for designing jewelry which is why she has also started her own designer jewelry label, called Glare jewels. Want to know what is coming up next on her publication blogs? Subscribe to the newsletter and keep yourself updated anytime. Cheers!