Most Expensive Clothing Brands in Pakistan. Clothing is an expression that how someone feels and see himself.  It is well said "a man is known by his dress and address". The one who follows a trendy fashion style are always sensible for the best cloth brand, and most likely revives their wardrobe four times a year with the changing seasons. Peoples are becoming brand conscious day by day. For those who are brand conscious , want to know who is the most expensive designer in pakistan you can find a complete list of Most expensive designer brands  in pak in terms of of quality and trend.
2018 Most Expensive Brands in Pakistan
15#- Charizma
Charizma is making totally unique collections each season and their designs are according to demand of customers in affordable prices. The dresses are combined with embroidery gown with inner printed shirts on pure swiss voile lawn. Front Motifs, back motif, front full shirt motifs is the uniqueness and style.
Also see : Top 5 Bridal Designers of Pakistan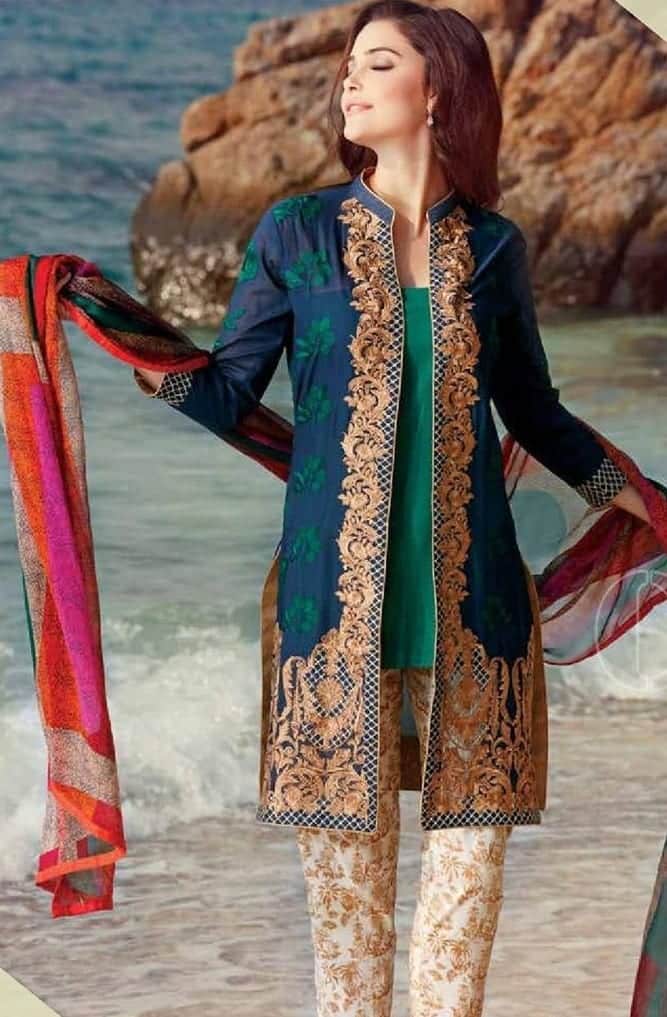 14#- Satrangi
The Satrangi by Bonanza bring to you a fashionable, wearable, comfortable, colorful and glamorous collection of lawn shirts, which are paired with tights, trousers or cigarette pants. they also give incredible bonanza cambric prints in winters.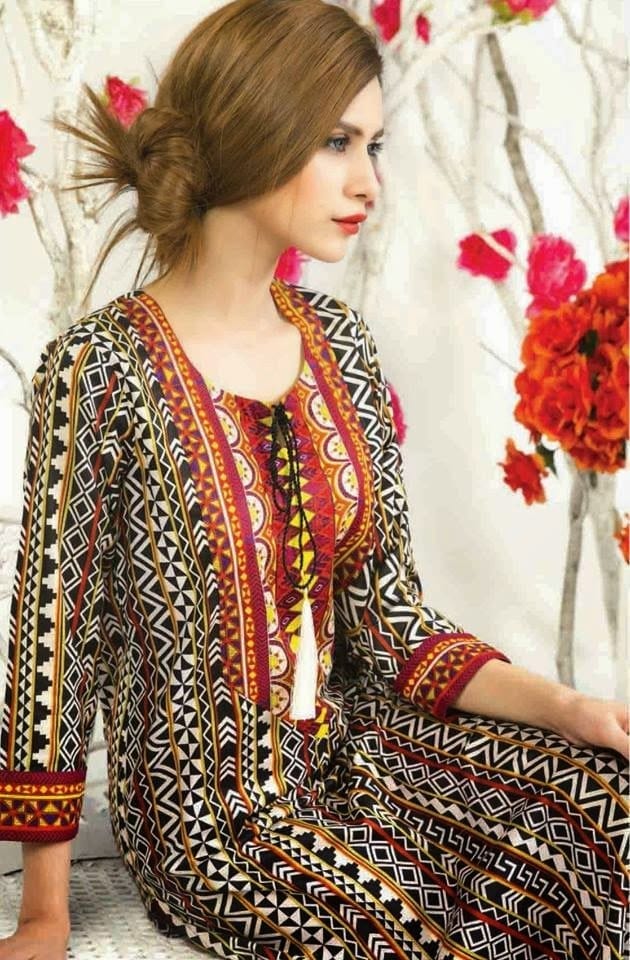 13#- Warda
 "Not just because it is a sale, but it is a relationship." Warda is mesmierizing its costumers with beautiful prints of voile, lawn, chiffon, woolen, cotton, khaddar and silk with a class collection of embroidery patches for the neckline, borders, and sleeves. Digitally printed have their own charm and style.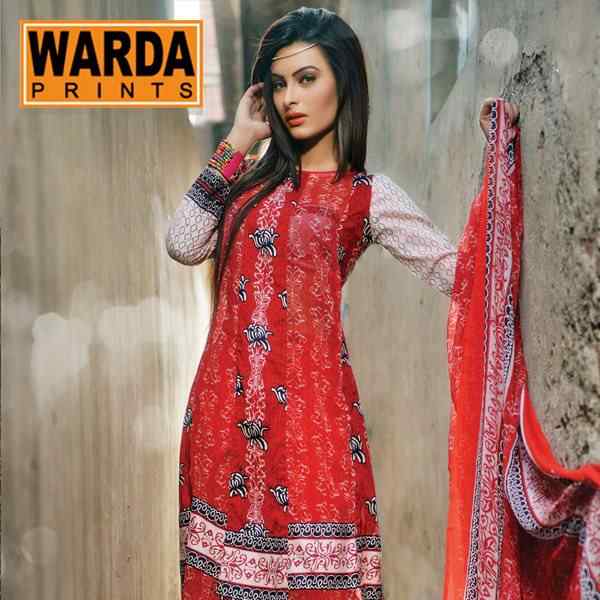 12#- Limelight
Limelight is ready to wear brand with stylish tops, short shirts and casual kurtis to pair with jeans, tights and straight trousers. It is also covering many international customers around the globe from Australia, America, Uk, Spain and many other countries. The Prets are skilfully stitched and perfectly fashioned.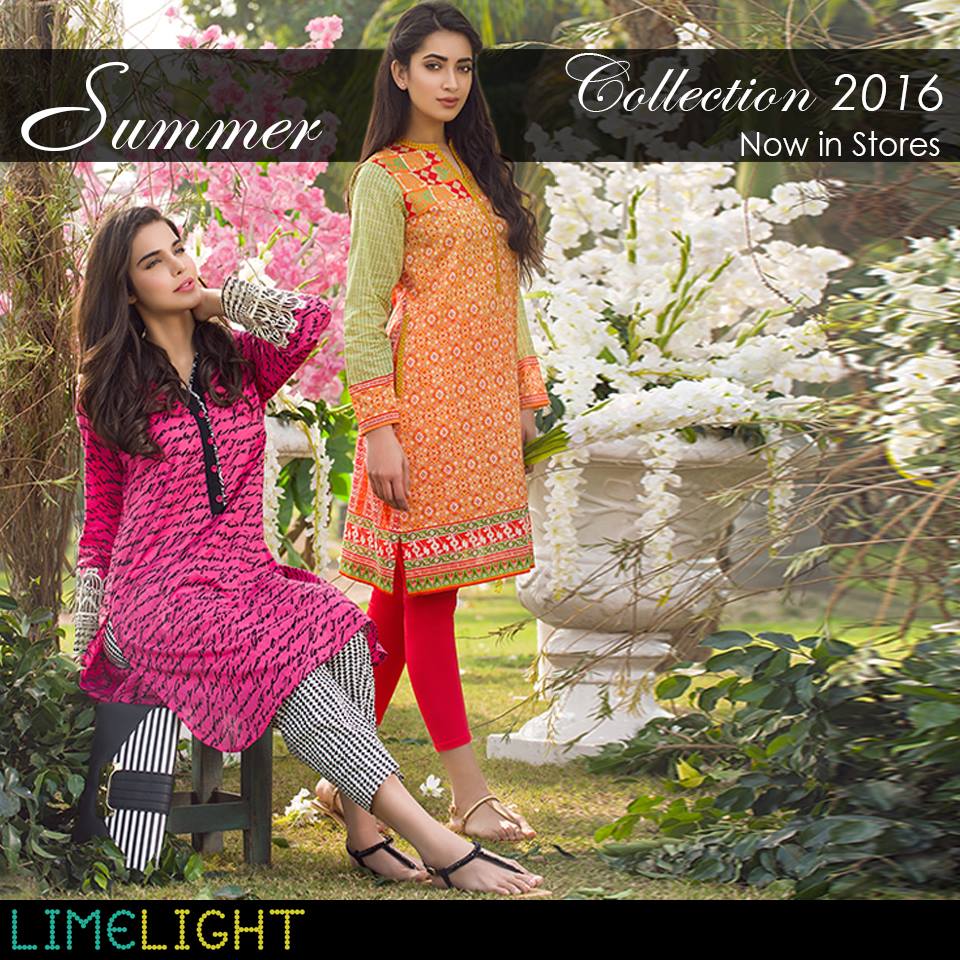 11#- Ethnic
Ethnic is very well known and reputed cloth brand by outfitters. It is the brand of modernity and style.The recent collection includes unique flowers styles that are printed digitally on the shirts and designs. The printed shirts look so chic if they are worn with jeans and capris.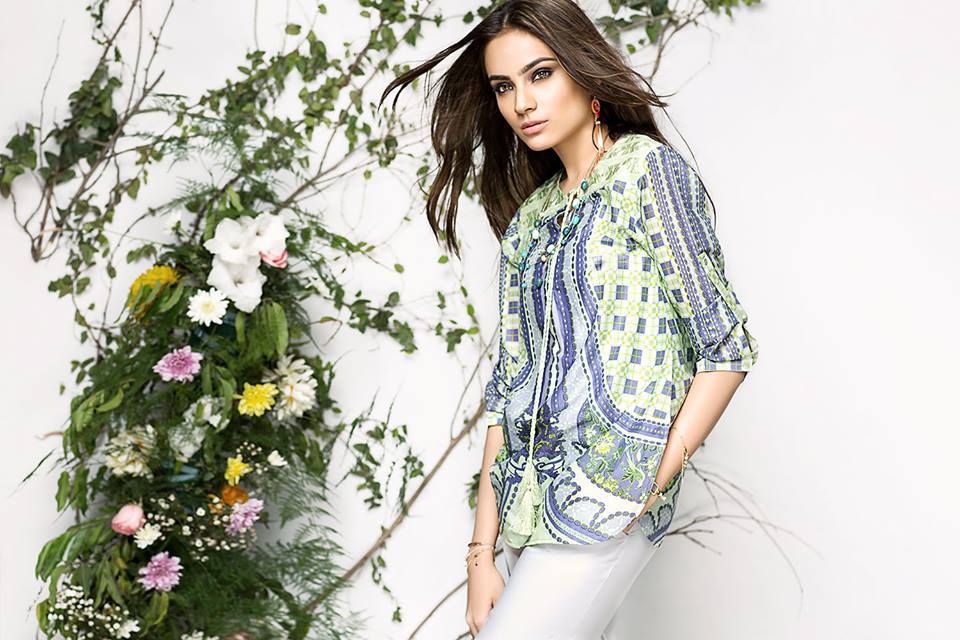 10#- Kayseria
Kayseria "Magic in Print" is the true color of Saffron. Exquisite color patterns of art and craft is the real sense of this brand. The brand is famous for launch of new design and color in every season. The universal beauty of this brand is getting famous in countries like UK, Canada, Australia and the USA.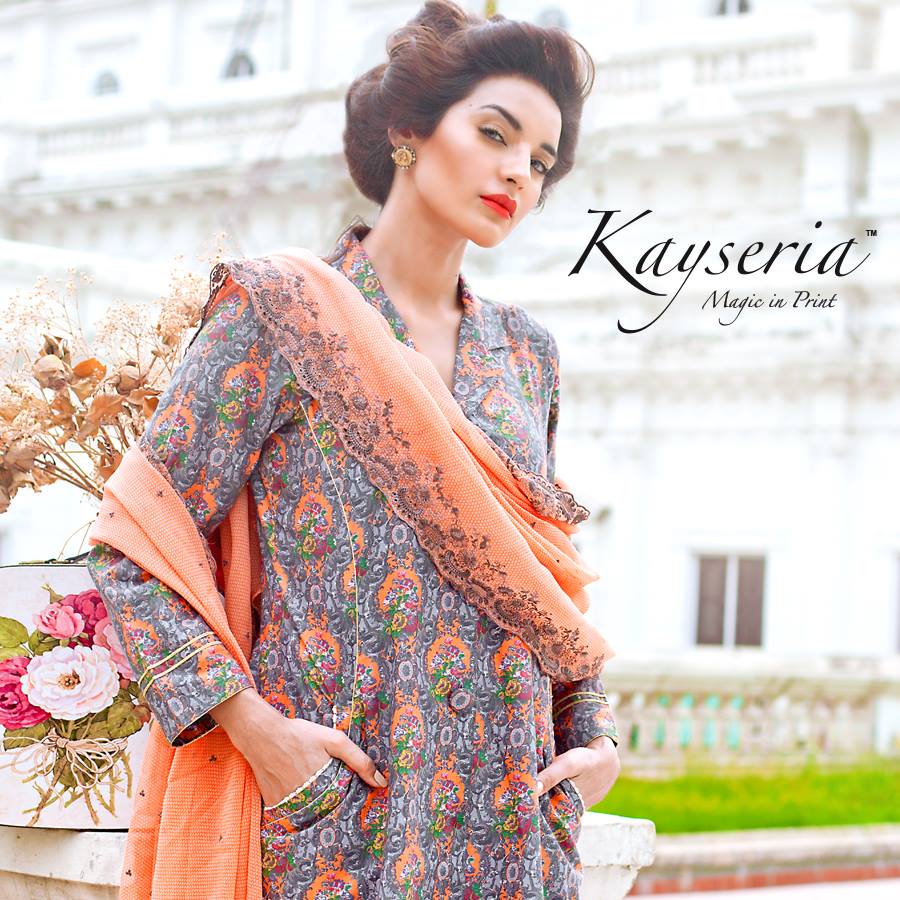 9#- Sana Safinaz
Deeply Associated with eastern culture the two sister in laws Sana Hashwani and Safina Muneer are dominating the industry with design of style and fabric of quality. Their Lawn collection is mostly a burst of colors and patterns on the supreme cotton that look cool and stylish. Embroidery on  neck and chiffon dupattas add a formal element.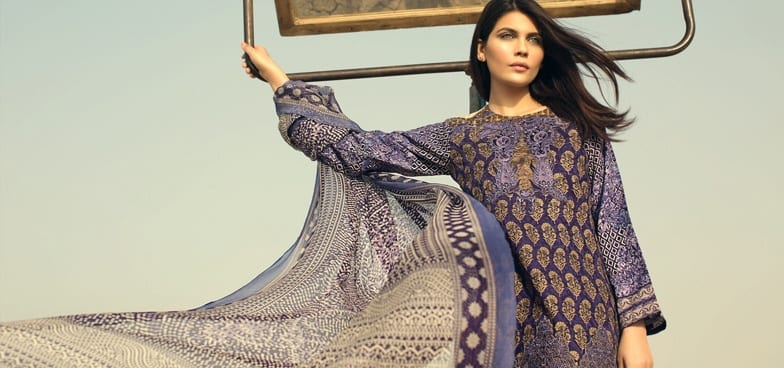 8#- Nishat
Nishat linen is most favorite with every women as of Superior quality. Every woman keeps waiting whole year  for Nishat Linen of new arrival because she knows better that she cannot get that type of quality linen from other clothing brands. The lawn prints are also stylish and stunning with beautiful floral designs and unique embroidery.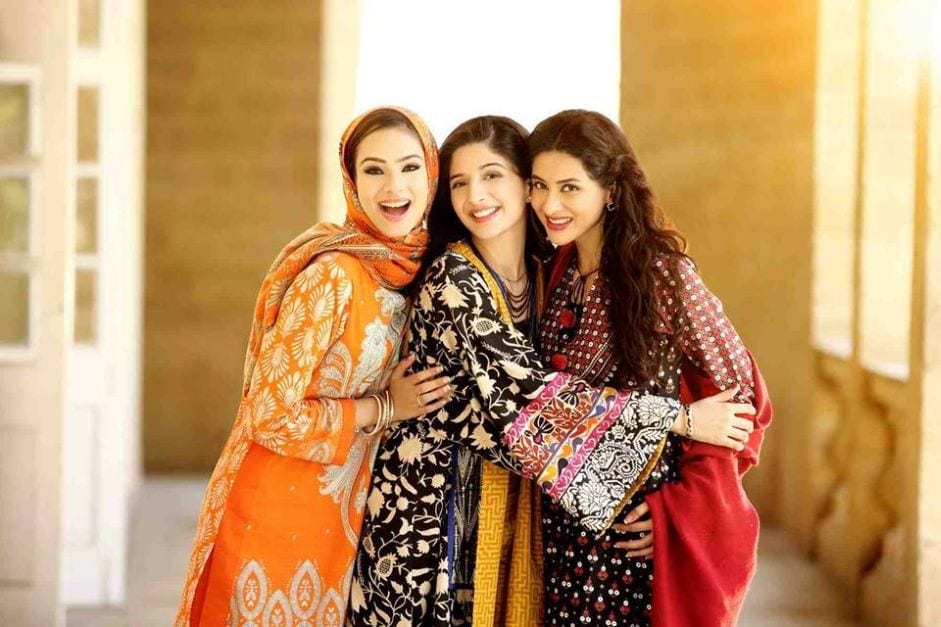 7#- Junaid Jamshed
Juanaid Jamshed (late) iconic logo J. established his brand in 2002 and very quickly it became the most favorite brand of every men and women. It has almost 14 outlet in big cities. The unique feature of this brand is its beautiful and unique kurtas. The vision of this brand is to provide its clients the latest fashion trend with supreme and fine quality.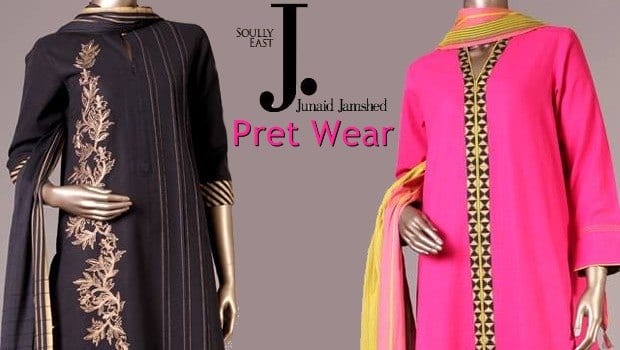 6#- Alkaram
It is one of the most leading and top class brand in fashion industry. The dresses are made with beautiful patches of embroidery patterns, magnificent cuts and laces in both summer and winters. The prints also contain digital printed blocks and stunning hues.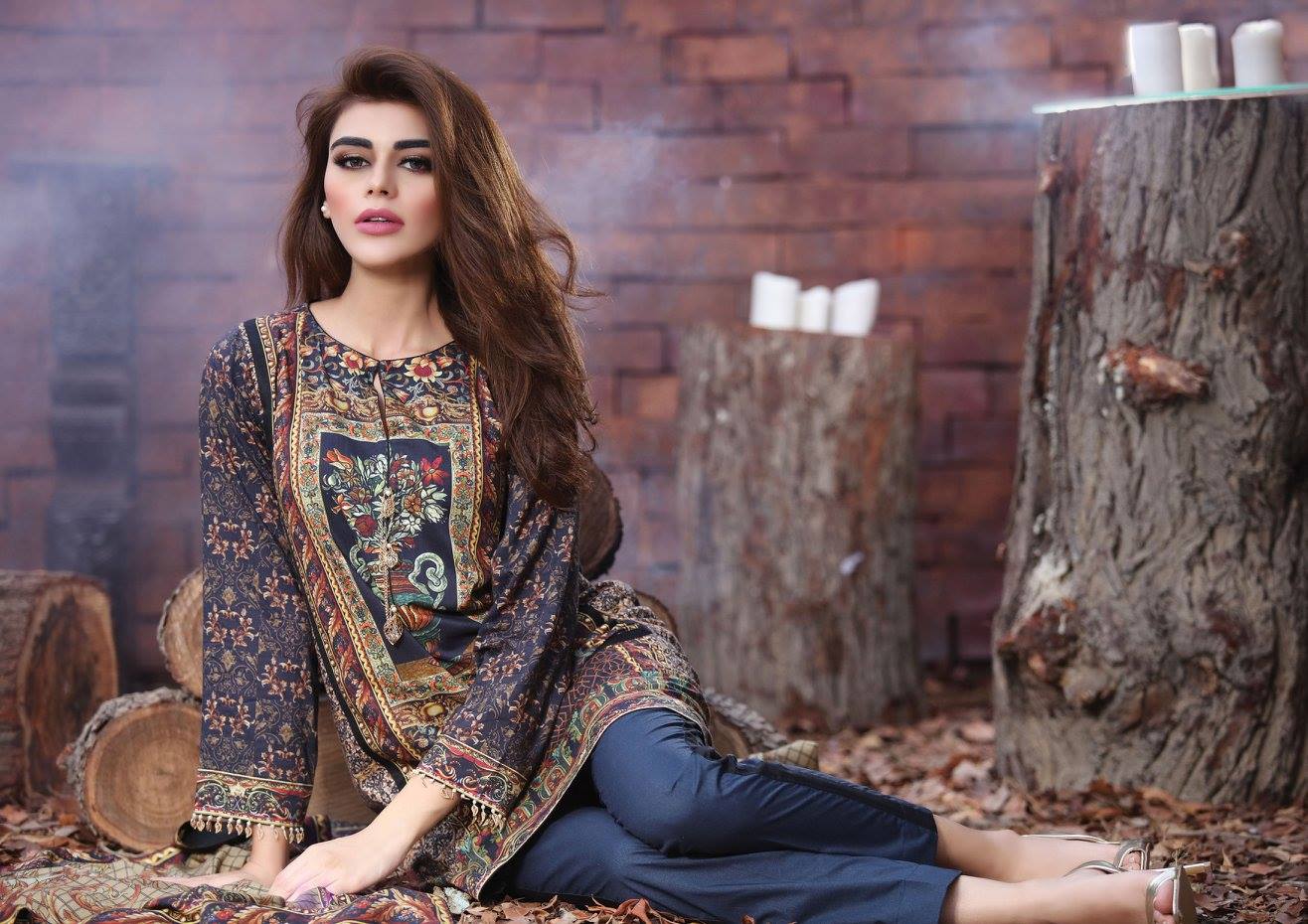 5#- Khaadi
Khaadi is most famous brand and pioneer of hand woven technique. It has introduced Khad Pret, Khaadi men and Khas. Classy print is the true essence of Khaadi.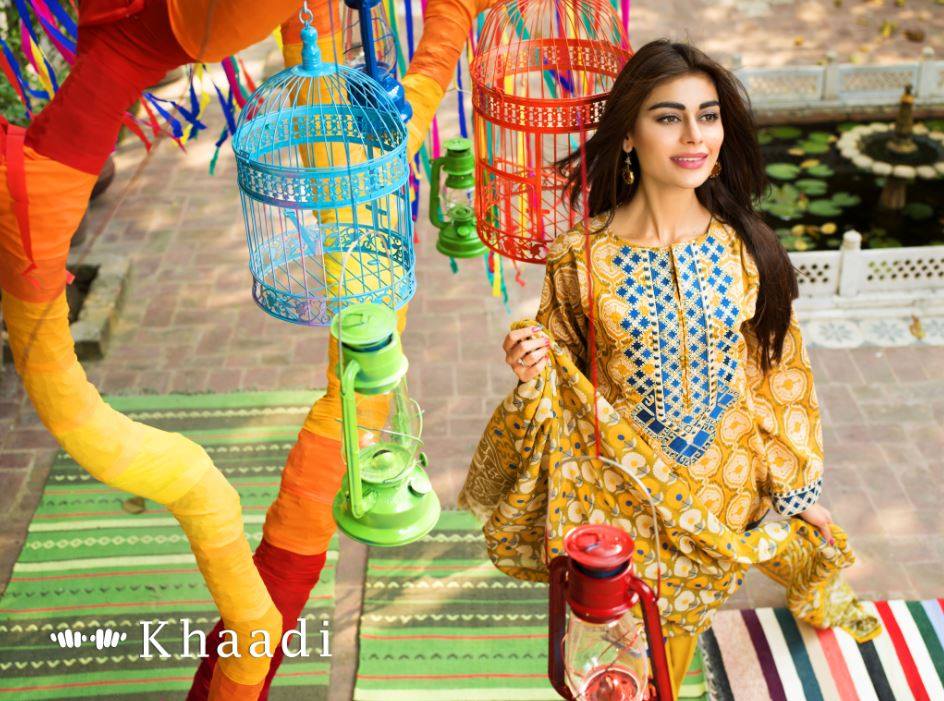 4#- Asim Jofa
Asim Jofa dresses represent the unbelievable creativity of highly talented artists from 2009. Charmeuse silk is their main specialty. He is also producing his own fabric because of complete perfection. Embroidered long shirts are available with new and stylish trousers of silk are in trend with Asim jofa now adays.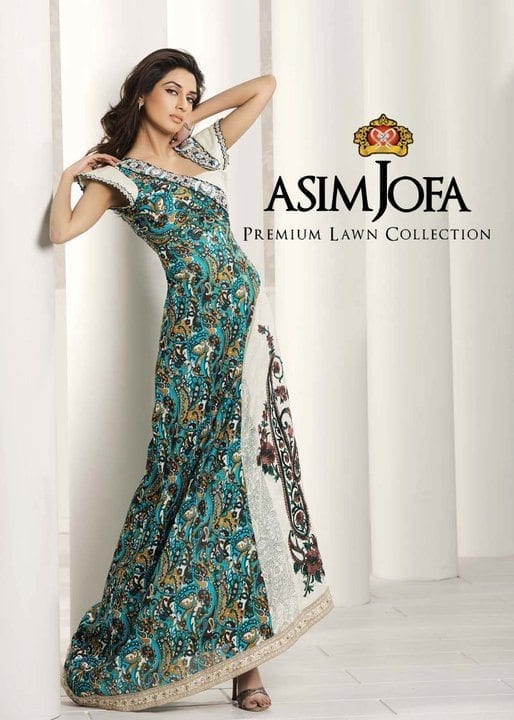 3#- Gul Ahmed
Pioneer fashion brand the true essence of tradition established in 1900 became the best clothing brand in a very short time period. The brand give the treat in every season to its customers. The textile industry is producing Lawn, Cambric, Khaddar, Cotton and Silk fabric.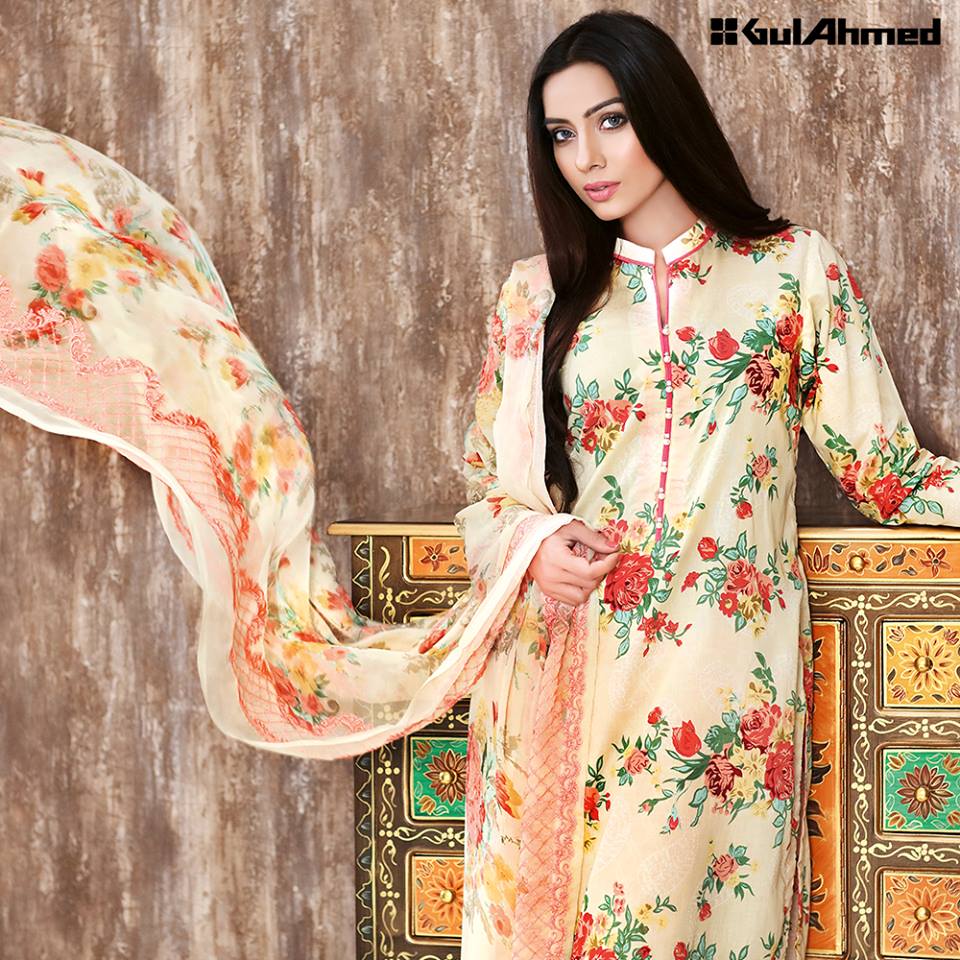 2#- Chinyre
It is one of the expensive clothing brand of Pakistan. It is the Brand of sophistication and style. The outlets are established in UK and Canada too. Amalgamation of global cuts and traditional designs is the style of Chinyre.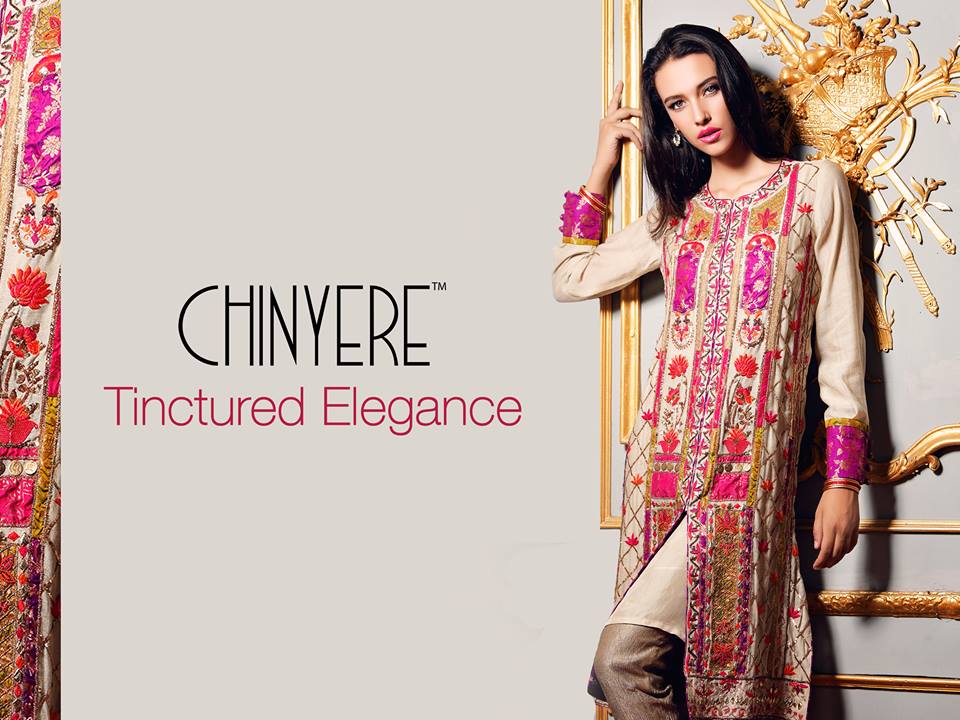 1#- Bareeze
The Bareeze the top most expensive brand includes pure organza, chiffons, cottons,supreme silk and much more. Bareeze is famous for supreme and fine hand embroidery whereas textile embroidery is keeping the traditional taste alive in each design.