Cute outfits with Yoga Pants.It is wise to understand that there are multiple styles of yoga pants and finding the right style for you is essential.We earlier talked about 15 Fashionable ideas to get a sporty look and yoga pant is one of the hottest wardrobes essential these days.
Comfort is the key when choosing your yoga pants as well as personal style preferences. Skin fit, crops or full length, flared, loose fit crops or full length are all suitable options when it comes to yoga pants. If you are wearing them for more athletic purposes or gym regimes then skin fit ones would be more suited to you. If you frequent the practice of yoga then maybe flared yoga pants or loose fitting crops will suit your relaxing needs.Nowadays you would find many top celebrities wearing yoga pants as a casual wear or for street style fashion.So how to wear them? what outfits to wear with them ? What shoes are perfect for yoga pants? See the under mentioned pictures with description to get a lot of ideas.
You can easily match loose fit yoga pants with crop tops or leotards for an outfit allowing maximum movement without problems while exercising as well as offering comfort. For more ideas on sportswear ideal for yoga why not check out our post on Nike Short Sleeve Tees. For a more fashionable style, rather than for practical, why not match skin fit bottoms with an oversized asymmetrical jumper? This is a great way of adding volume and shape to an otherwise plain silhouette.
Knee high boots or even ankle boots with leg warmers over skinny fit yoga pants will make for a gorgeous autumn and winter combination. Have a look at our following 18 images on different ways to make your yoga pants go the full distance.
Great Outfit Ideas to Wear with Yoga Pants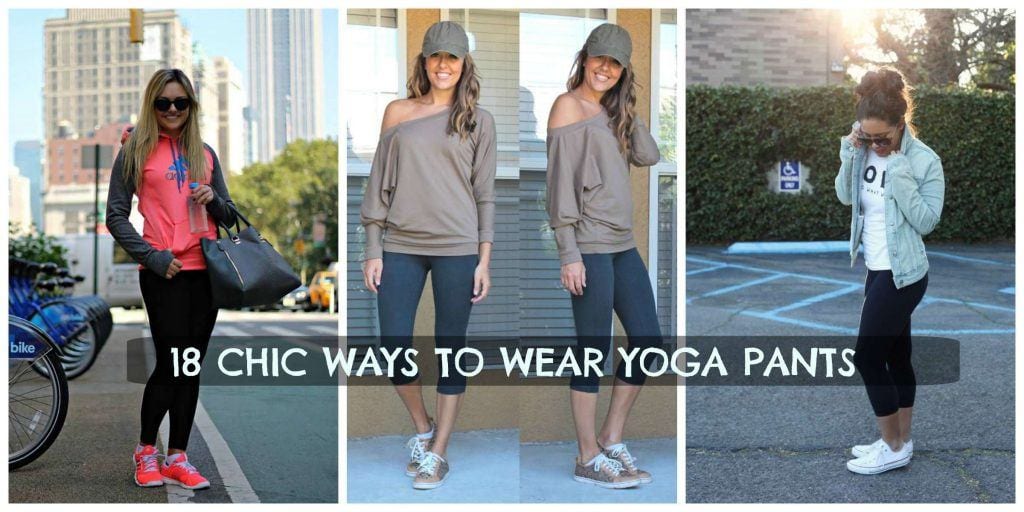 #18- Comfy Athletic Wear. Grey and black crop top with full-length loose yoga pants for comfort and casual style.

via
 #17- Stylish Yoga Athletic Onesie. Harem style yoga bottoms and open back strap top onesie. Perfect for outdoor activities.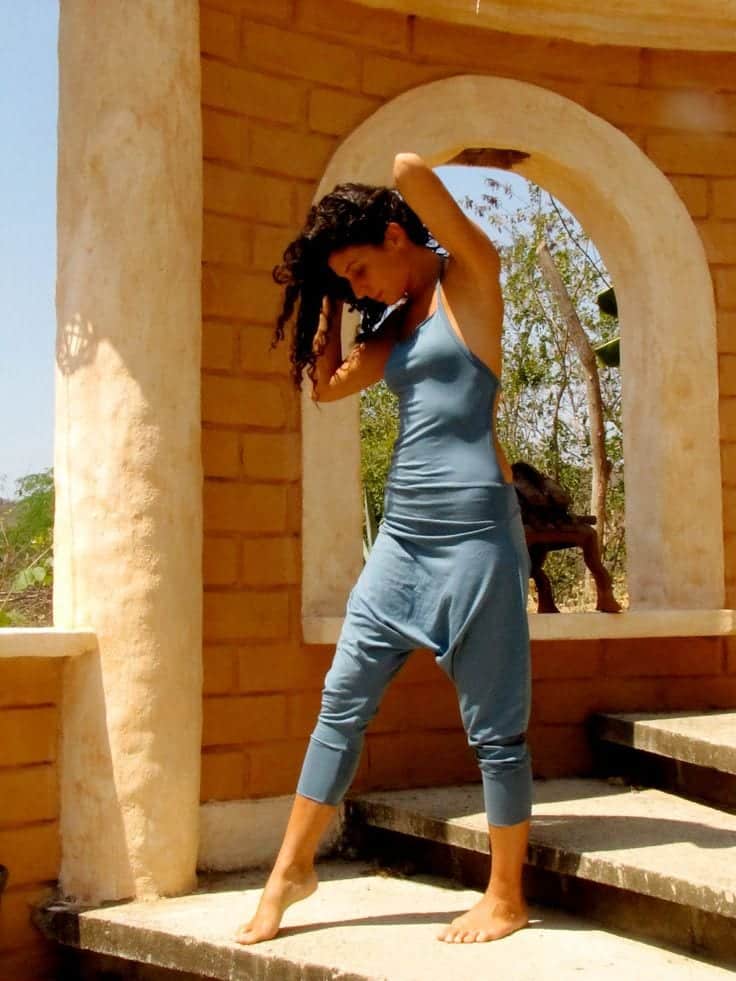 via
 #16- Casual Summer Style. Asymmetrical long sleeve top with matching baseball cap. Pair this with cropped yoga bottoms and trainers for a great casual look.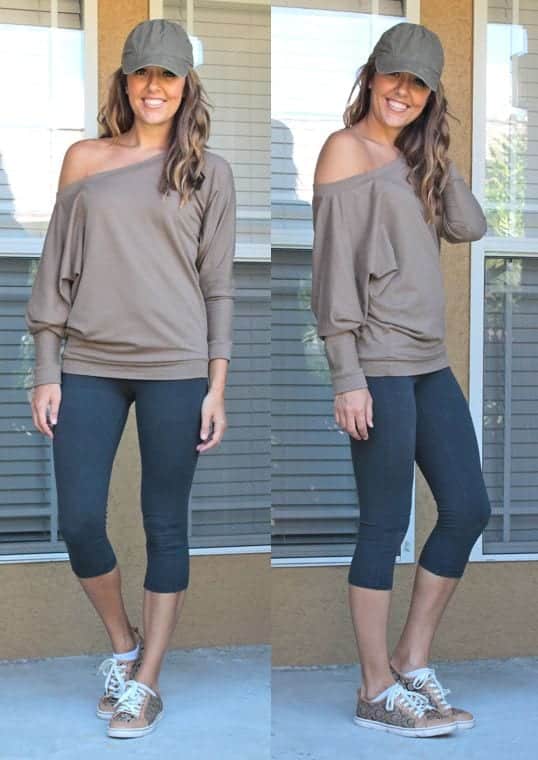 via
 #15- Nike Sports Look. Nike trainers with Stripe patterned yoga pants and matching sports jacket.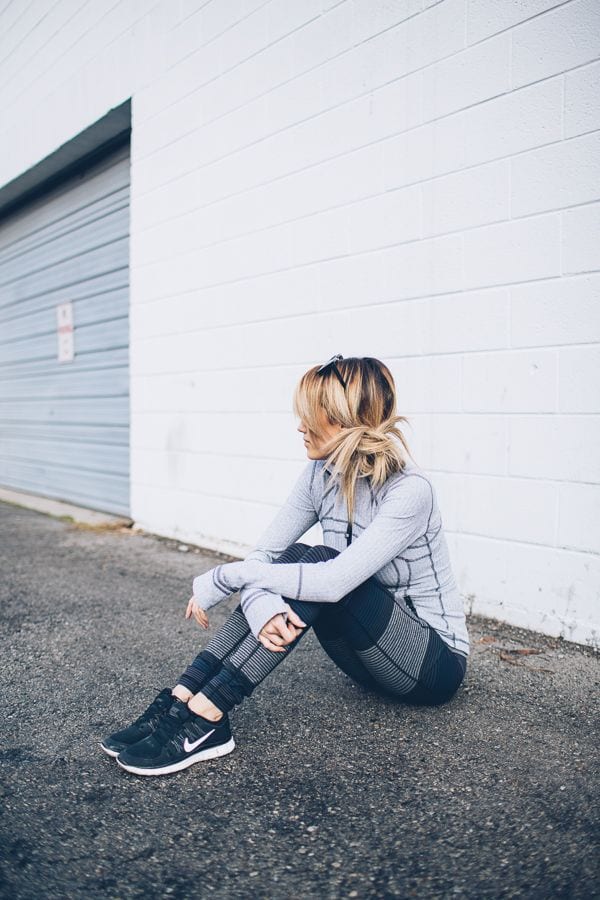 via
 #14- Street Style with Yoga Pants. Casual street looks with cropped yoga pants, logo print white t-shirt and denim jacket. Accessorize with sunglasses and finish this look with white sneakers.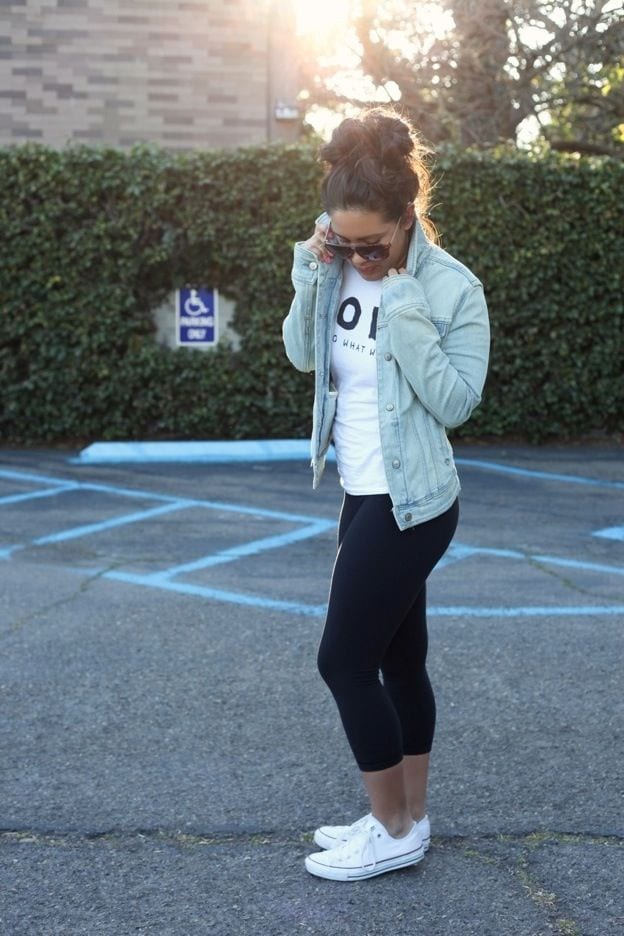 via
 #13- Long, three-quarter and cropped yoga pants combinations.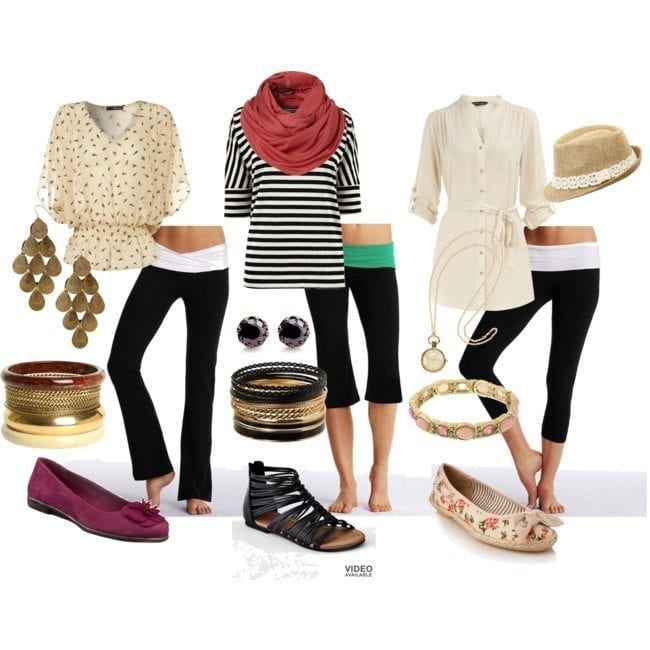 via
 #12- Yoga Onesie. Gorgeous yoga onesie with strap top and harem style bottoms.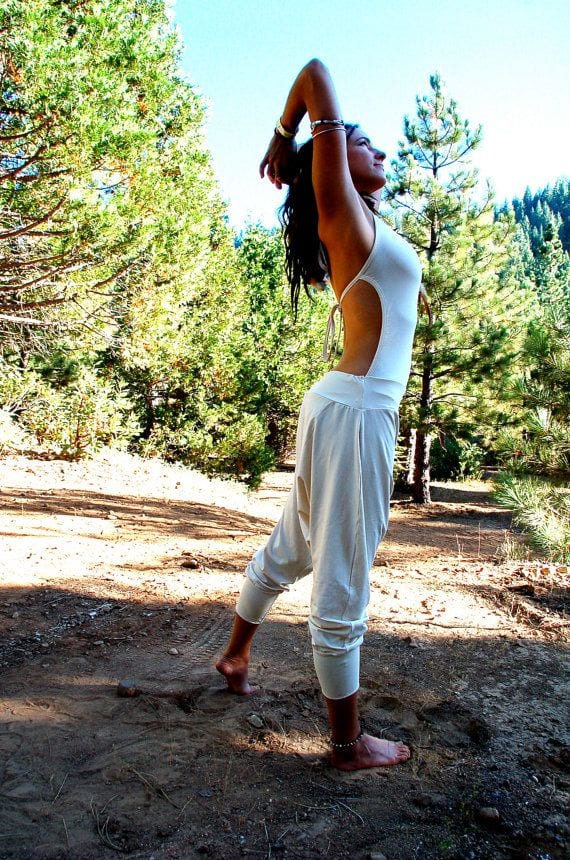 via
 #11- Formal Look with Cropped Yoga Pants.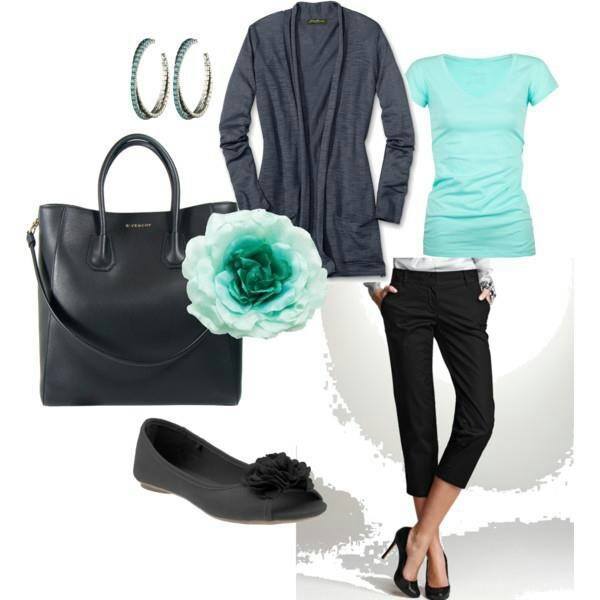 via
 #10- Adidas Yoga Look. Pink and grey Adidas sports hoody with black yoga pants. Match this look with pink Adidas trainers, sunglasses and large handbag. Along with the yoga pants you can wear bright colroed hoodeed top that is easily avaialbe in the adidas outlets. This outfit is perfect when you are ogig out for shopping but you dont want to get up and get dressed. Go for large handbag to keep your inportant stuff in there and dont ferget to wear sunglases to colpete the whole look. For the shoes you cna wear htem in the same color or you can wear them in contrasting colors. That totalyydepends on your perseonal preference.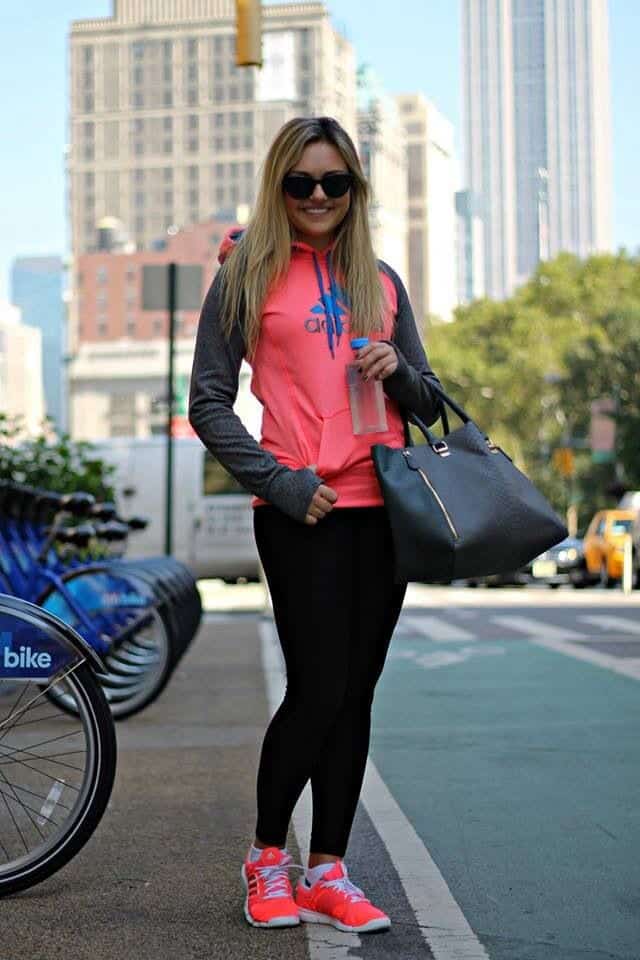 via
 #9- Black and Pink Yoga Outfit. Add an alternative flair with leopard print. Tapered jacket hemline allows for a cheeky peek of skin.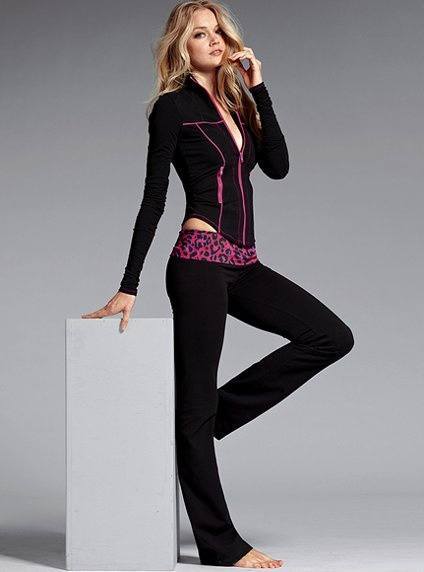 via
 #8- Sporty Look. Simple blue Nike V-neck matched with floor length skin fit yoga pants. This combo is perfect if you  are a sports girl and loves to play different kind of sports. You can wear this outfit when going for football classes or football sessions or when going out to plat tennis or squash. For this outfit, you need to go for black color skin tight you ga pants and along with it go for blue colored v neck long sleeved shirt to give yourself a comfy and casy=ual look for the sport session.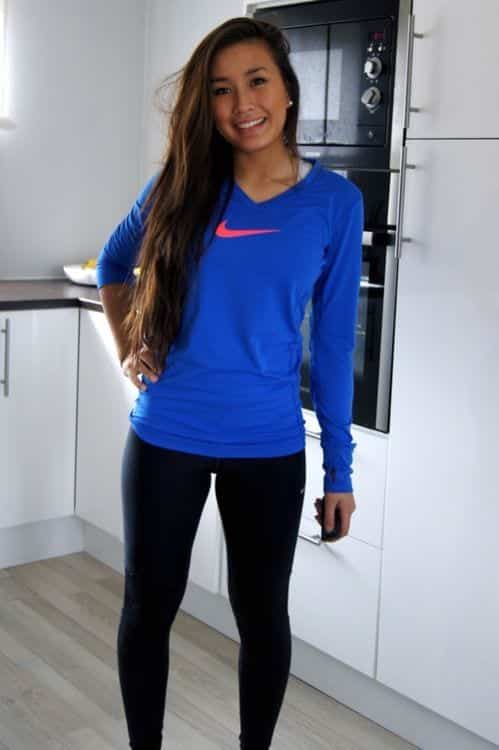 via
 #7- Cowgirl Look. Denim chambray shirt with black yoga pants. Accessorise this look with cowboy boots and a chunky scarf. A great way to dress up yoga pants. Yoga pants can be worn with verity of different things and will look totally dashing. You can turn your whole outfit just by making perfetc pairs and matching combos. For this kind of combo you need to go for black colored yoga pants and wear it with long denim shirt. You can add a nude colored infinity scarf along with it to complte the look. Voila!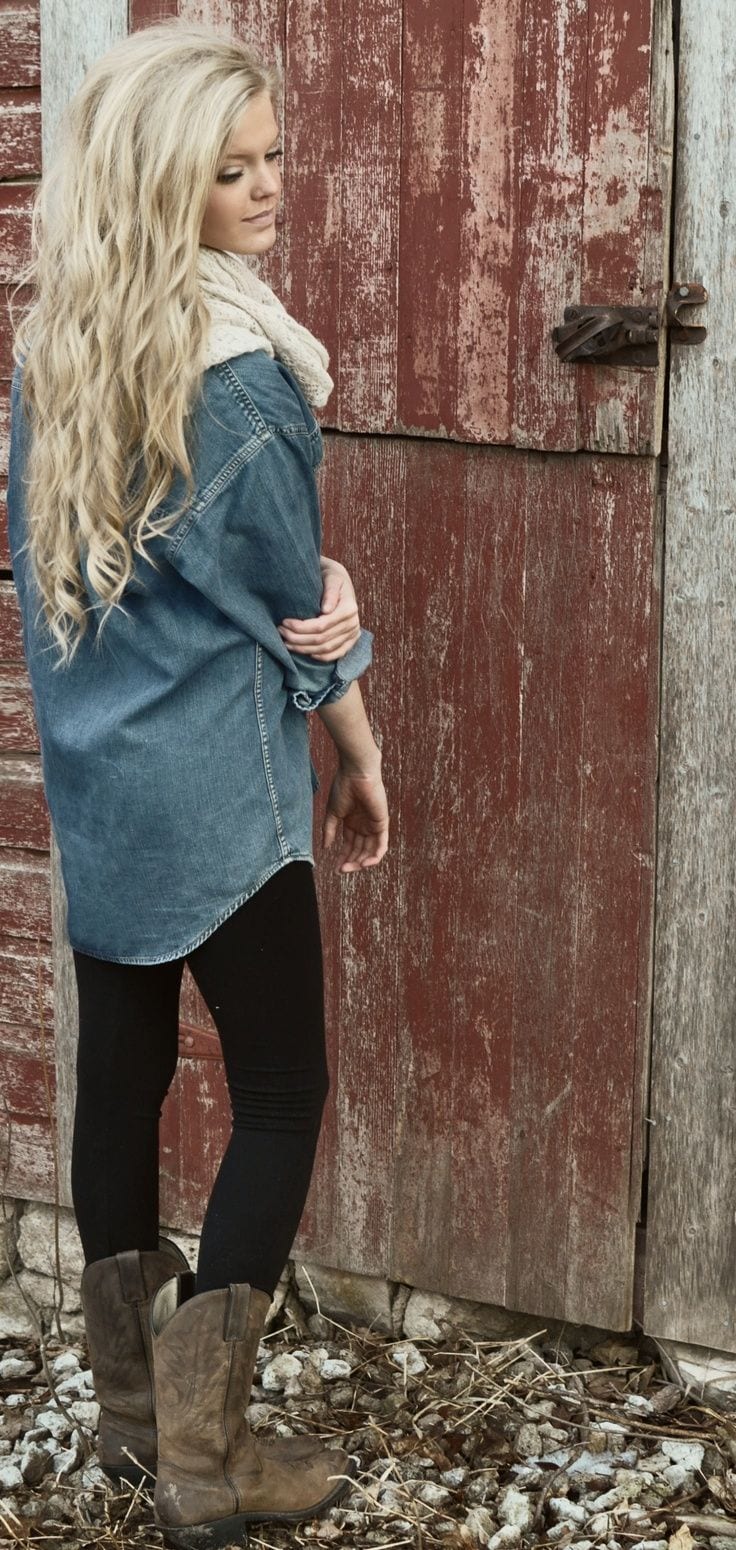 via
 #6- Printed Waistbands. A great way off getting noticed in your yoga pants and still look fashionable. Choose loose fit pants with printed or coloured waistbands. Match these with simple black or white crop tops so they really stand out. For this kind of yoga pants combo is great hen going out for dance class or for exercise or even when going out with friends to get a cup of coffee. These kind of yogap ants are greatly in fasion trends and are avsaialbe in variet of different colors and designs in the market. You can buy them as many as you want to keep on changing them. The mot awesome verity that you can get in the kind of yoga pants in from pink. They have the largest and then best yogap ants collection that a girl would want.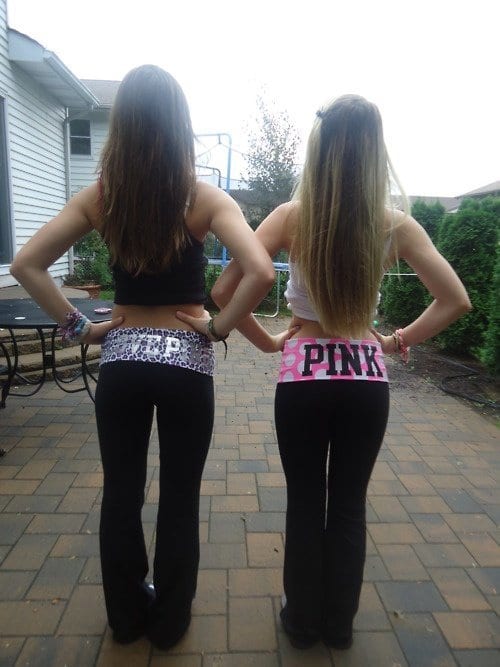 via
 #5- Simple Yoga Look. Simple white tank top and white waistbanded skin fit cropped yoga pants. A great look for yoga and gentle exercising.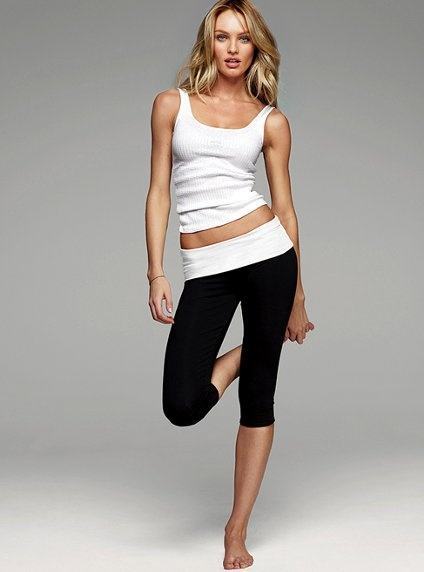 via
 #4- Purple and Green Style. Matching cropped yoga pants and jacket. A great look for yoga during spring.
If you are too bored with your normal dressing and you want to try something new and exciting then this is the rgight combo for you. You can go for purple colored yoga pants with matching zipper top alog wiht it. For more twist you can wear any other cotrasting colroed shirt inside your zipper to give and extra pop of color. This outfit is perfect for falll and for spring season when you want to look uniqye in your dressing.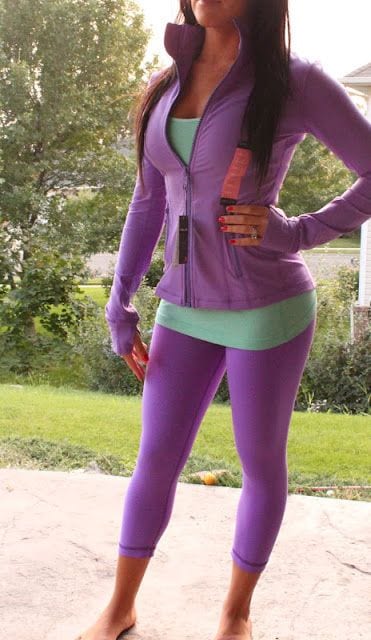 via
 #3- Simple beach style for yoga in Summer.
You cdan totally wear yoga pants as you beach dress and you can totally rock at it too. As far as color combos are concerned you can keep them as bright as you want to. For example for a classic combo you can go for black colred classic yoga pans along with white colored sleevless shirt. Or you can switch white colored sleeveless shirt with any otehr bright colored shirt like bright orange, red, blue etc. For the shoes you can wear your trusty pair of good flip flops.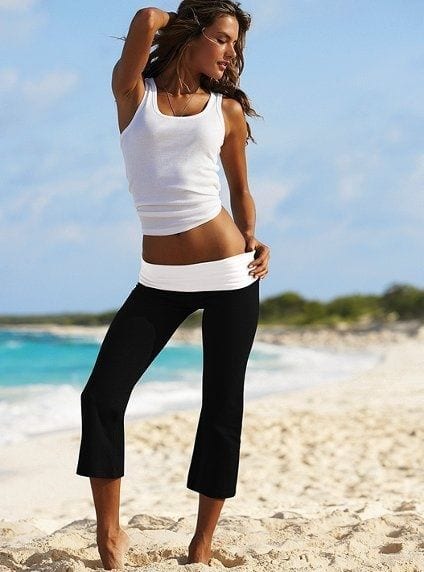 via
 #2- Summer City Style. Up style your flared yoga crops with a blue v neck top and flat sandals. Accessories with a pink handled straw handbag.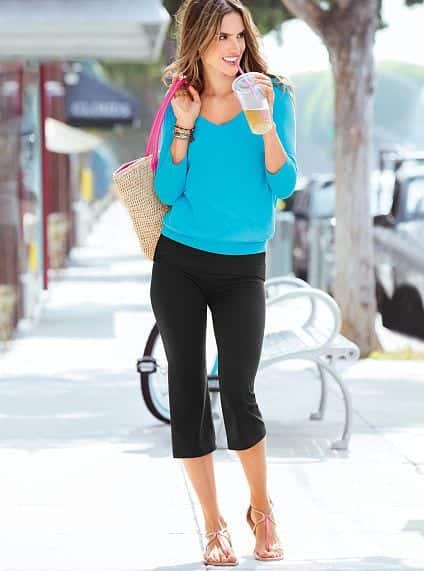 via
 #1- Summer Yoga Style. Pink tie-dye cropped yoga pants matched with black tank top. Yellow soled flip flops add a contrast of colour. Accessorise this look with a colourful straw bag, sunglasses and don't forget your yoga mat!!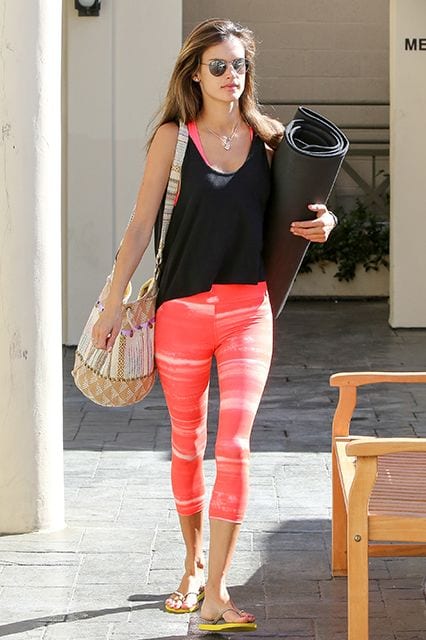 via