Cute Braids For Shaved Head- Shaved hairstyles make you stand out in a crowd because they are totally different from the other hairstyles and not many people have adopted this hairstyle until now. This time saving and trendy hairstyle were initially associated with punks but with the passage of time is becoming common among American and Black women too.
Latest Braided Styles With Shaved Hair
There are several ways in which you can style your shaved hairstyles. Choose the best-shaved hairstyle that suits your face type and hair texture. Check out some of the braided shaved hairstyles that are mentioned below in the article.
#30. Simple Braid With Straight Hair
A simple braid starting from the top and making its way down with both sides of the head shaved give a very clean look. This hairstyle will make your shaved hair part more prominent and will give it a thug look. For more emphasis, you can go for french braids with a little bit of added volume by adding back combing in your hair.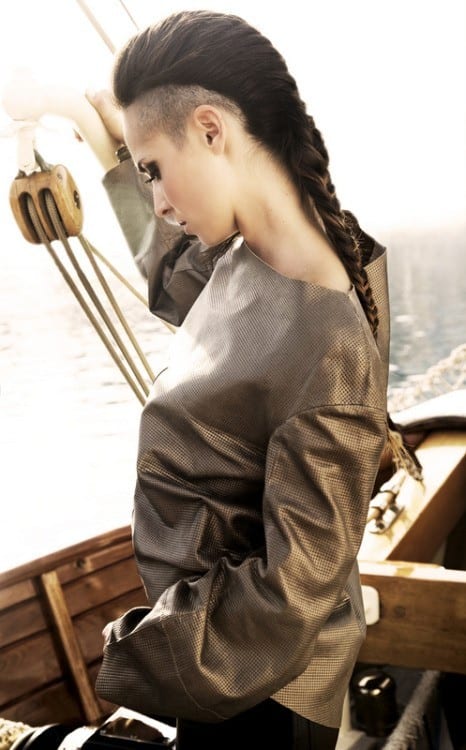 #29. Dope Braided Bun
You can get you side shaved in different patterns like in the picture. Make box braids and then tie them all up in a bun in the form of a turban at the top of your hair. If you do not have long hair, you can also use the extension.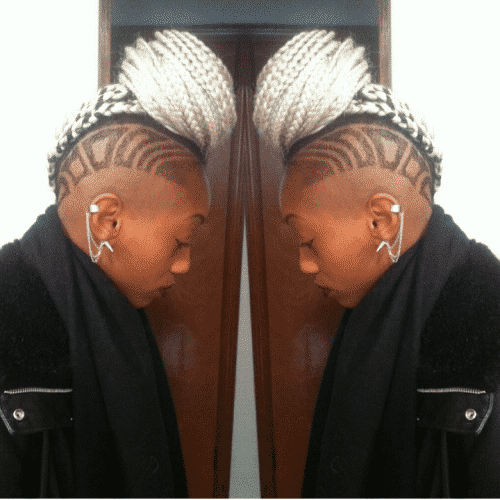 #28. Box Up Your Long Hair for School
Some woman just love making box braids and that is the reason they get shaved hairstyles. The hairstyle in the given picture is perfect for school going girls. All you have to do is box braid your long hair and then tie them up. You don't even need a pony for that just use you long box braided hair to tie the hair in a pony. Also have a look at [highlight]18 cute hairstyles for school girls-new styles and tips[/highlight]
This hairstyle is a perfect street style look or if you want to look more thug then this is the right style for you. All you need to do for this hairstyle is to go for box brais on all over your hair and hten put them in a high pony to make sire that your shaved part of your head is quite visible. This hairstyle will look perfect on knee length maxi dresses and is oerfect for any kind of ocassion. You cna alos temporarly color your hair to rock this hairstyle completely.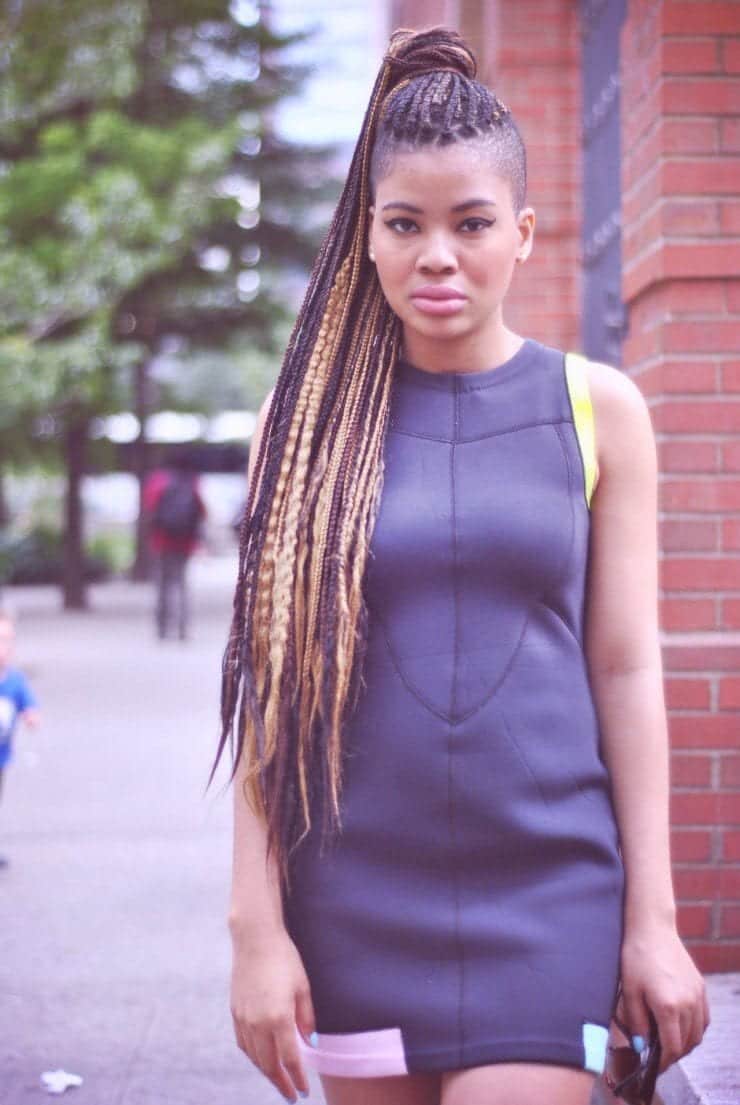 #27. One Side Shaved And The Other Braided
This epic and cool idea is for all those ladis out there woh want to look unique at every ocassion and who are ready to go for bold hairstyles. Ofcourse it takes alot of guts to wear this kind of hairstyle but if you do then it will be the best hairstyle ever. For thise hairstyle all you have to do is to go and get your half side of the head shaved and hten for the rest of yuor hair you can go for box braids to complee the whole look. For best results you can go for a unique dye in the shade of maroon or bugandy color for the front part of your head.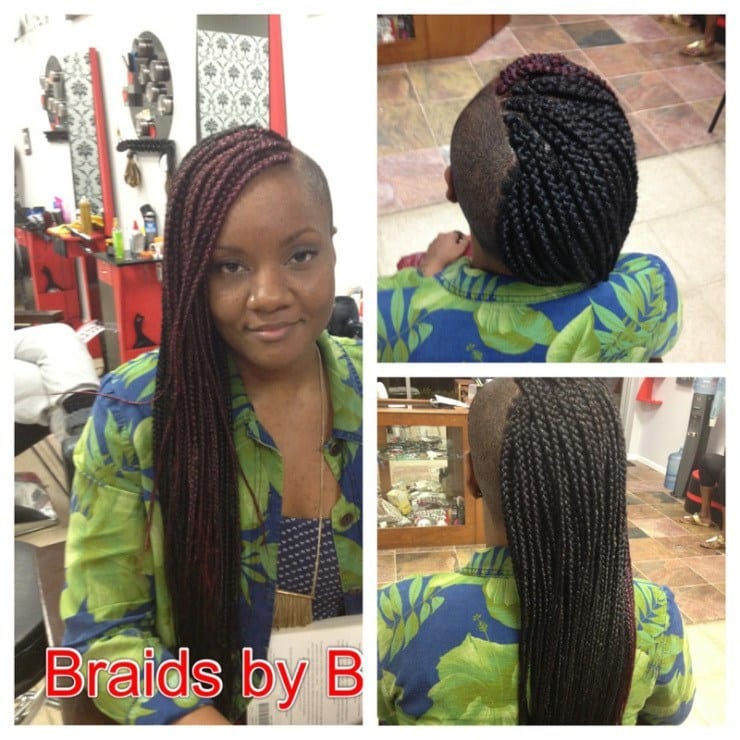 #26. Box Braid with an Accessory
Yes, you can box braid your hair on one side and then tie them up on the top with the help of an accessory.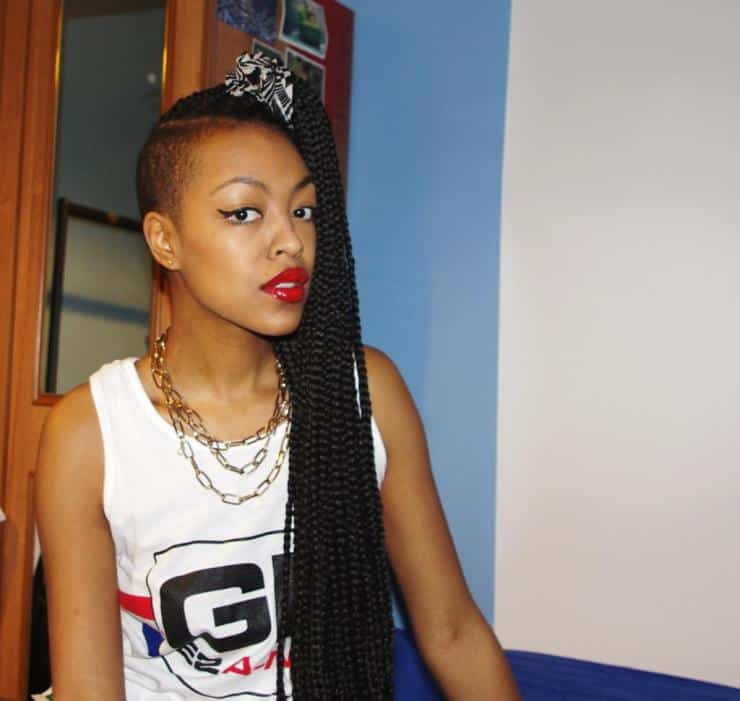 #25. Braided And Pinned From The Top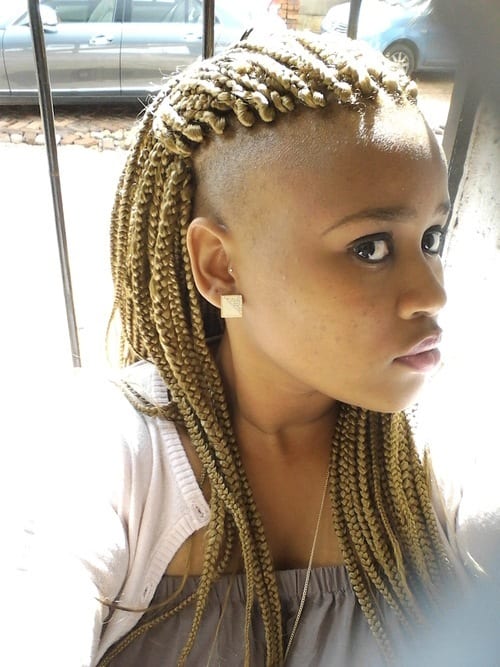 #24. Flowery Braided Bun At The Top Side Of Head
This bun idea is perfect if you want to incorporate box braid and half shaved head in your hairstyle as one. For this hairstyle, you can shave half part of your head and then make a pretty bun on the remaining hair. For more pimp in your hairstyle, you can first box braid your hair and then put them in a bun. Finish everything off with a nice flowery accessory to match your bun. Oh and don't forget to wear cute little tops with this hairstyle.