Hairstyle for Men. There are so many ways to style your hair this year that you, yourself will be overwhelmed with the number of options available at your disposal. As we already know how the year 2016 was a continuous series of experimentation.
It carried out by the hairdressers and hair specialists around the world that we never imagined that so much diversity could be out into men's hair fashion. You can have a glimpse of all sorts of men's hairstyles in our superb collection of Latest Men Hairstyles- 150 Most Trending Hairstyles for Men.
The new year 2018 has arrived with every bit of style, creativity and glamor that men want in their hair fashion approaches, from longer hair looks, medium length styles, shorter cuts, messy looks and much more, all because of the fact that young men always walk into salons with the hope of coming out with a style that makes them stand out like never before.
Also see : Top Goatee Styles
What Men's Hairstyles are Trending These Days
In this post, you will come across a lot of styles that will match your taste including various long and messy cuts, texture cuts, fringes, faded styles, some slicked back madness to will be found here, so, gear up and prep yourselves for some utter hair swag.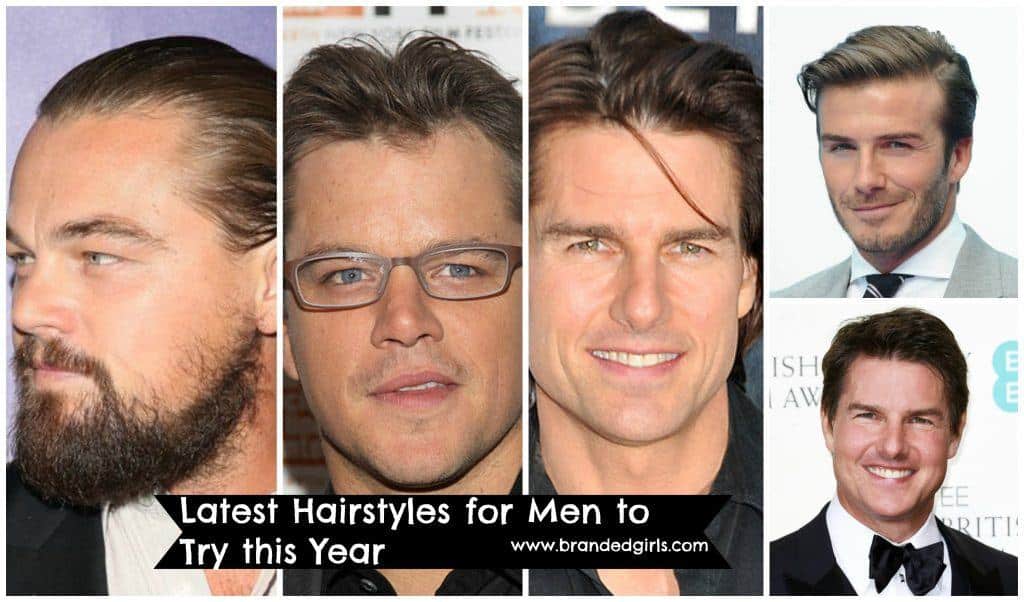 #25 – Short and Messy Style
A short and messy hair look with soft cut upper layers and a deeply faded look below that to give you the style you want. A perfect style to initiate your first day at work giving you the right amount of mature look along with the friendly posterior as well. RECOMMENDED: Hairstyles for College Guys-25 New Hair Looks to Copy in 2018.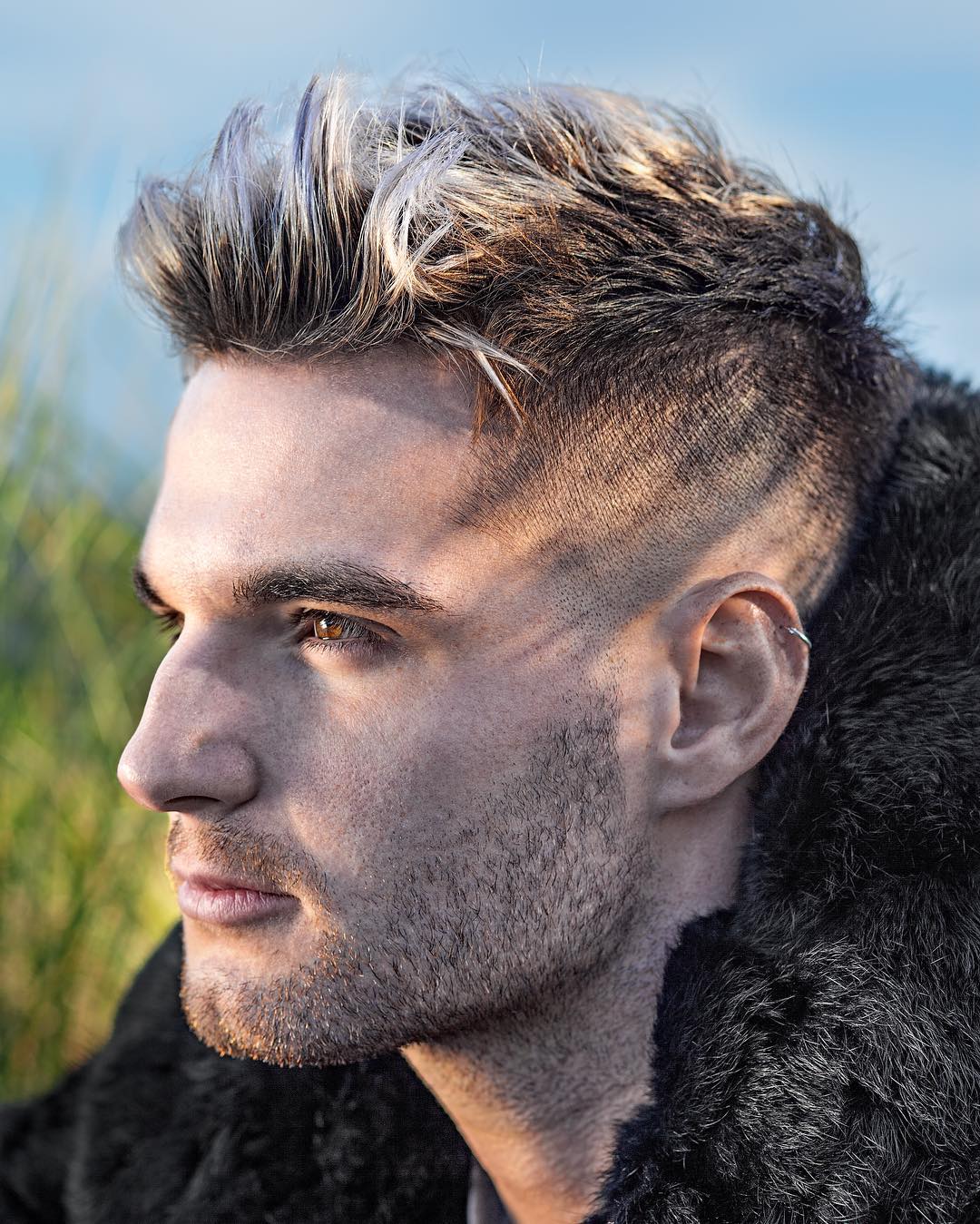 #24 – Hair with Longer Top
Hairdo for guys that is unlike any you have seen before. Because this hairdo has much longer spiky top with layers curved in one-pointed direction and a very light fade below it continuing to the back. Ideal for all guys who want to retain simplicity yet also wants to be stylish and updated.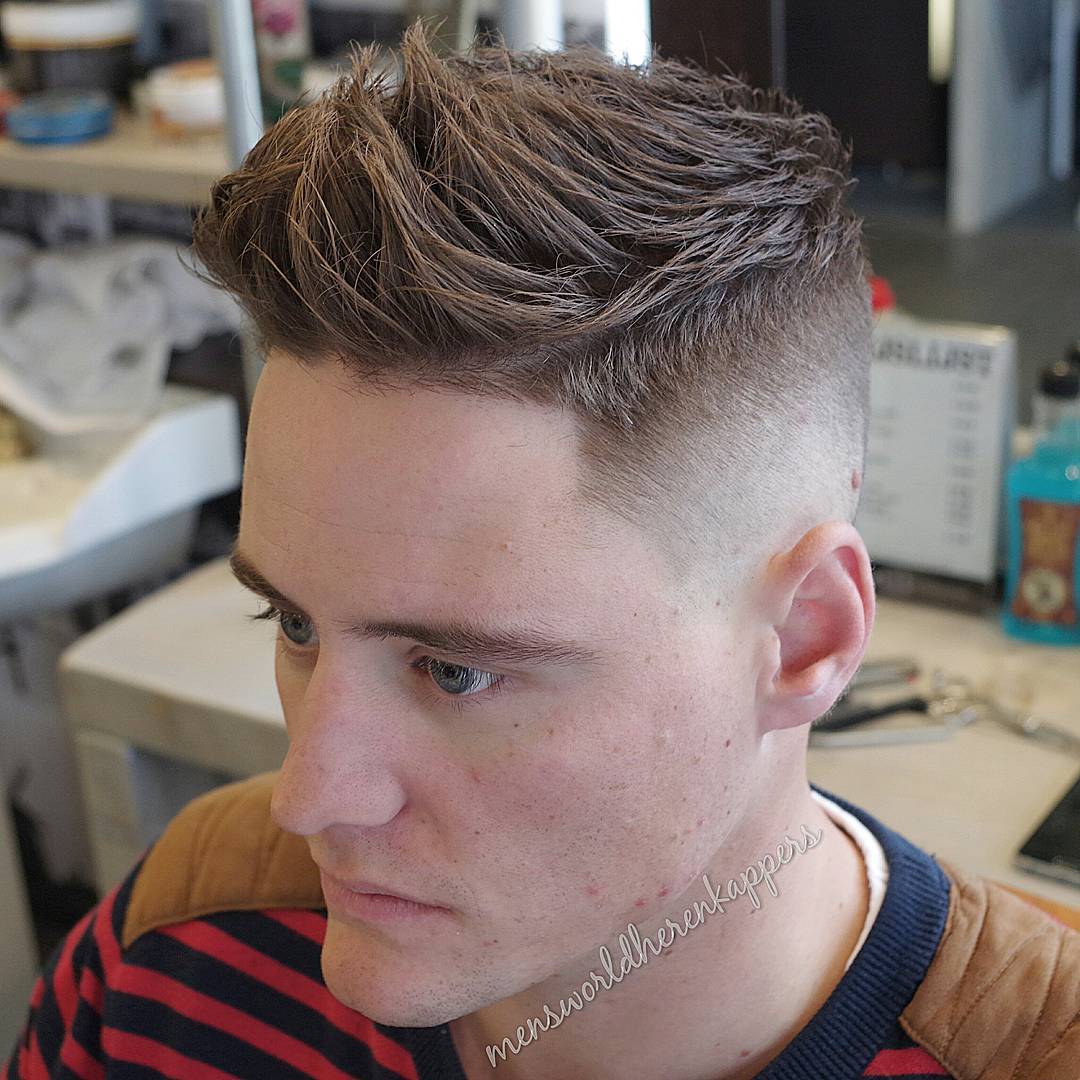 #23 – Slick Back Wavy Hairdo
For guys with oval shape faces because this hairdo seems technically meant for that particular face shape. An appealing and catchy style with slick and pushed back layers, which will appear much better if you keep them wavy and gelled. The side fading of the hairdo will be much lighter but the layers will be thick and longer.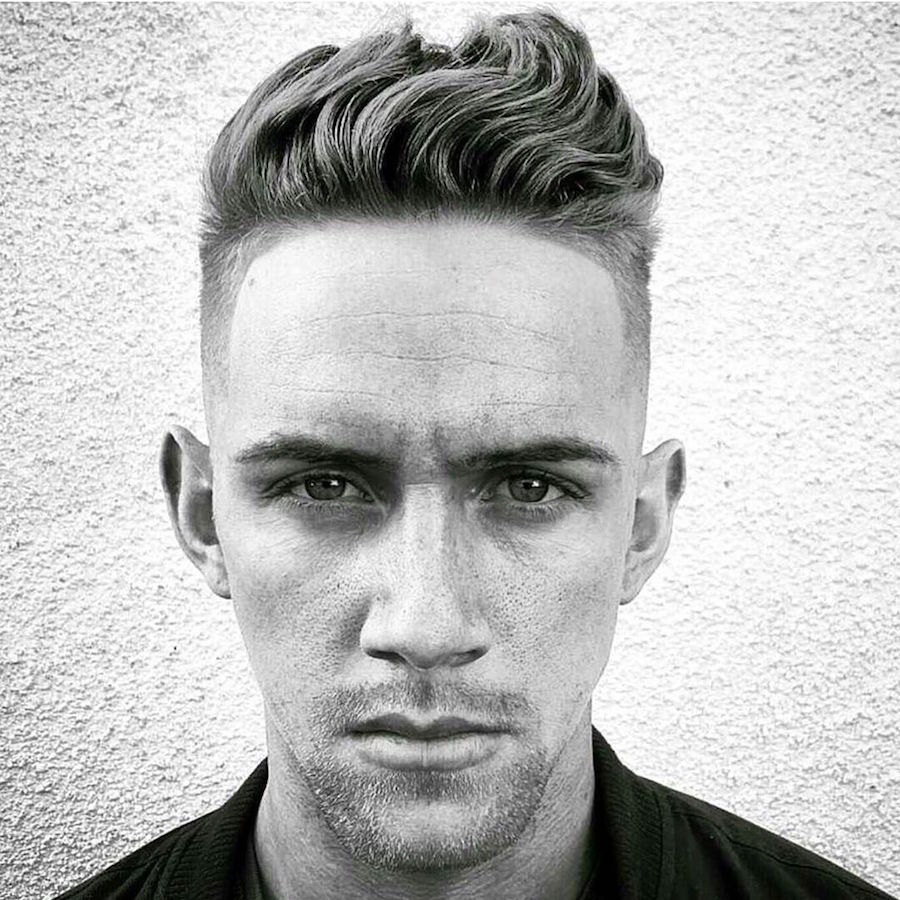 #22 – Textured Crop Cut with Fade
A cute and appealing textured crop cut for guys with or without fade but without fade will be much catchier than you may expect. So this hairdo includes classy textured cuts with lower directions mostly and a light fade continuing to the bottom of the head. This is probably more suitable for teen guys but older guys can also opt for this if they want a younger look.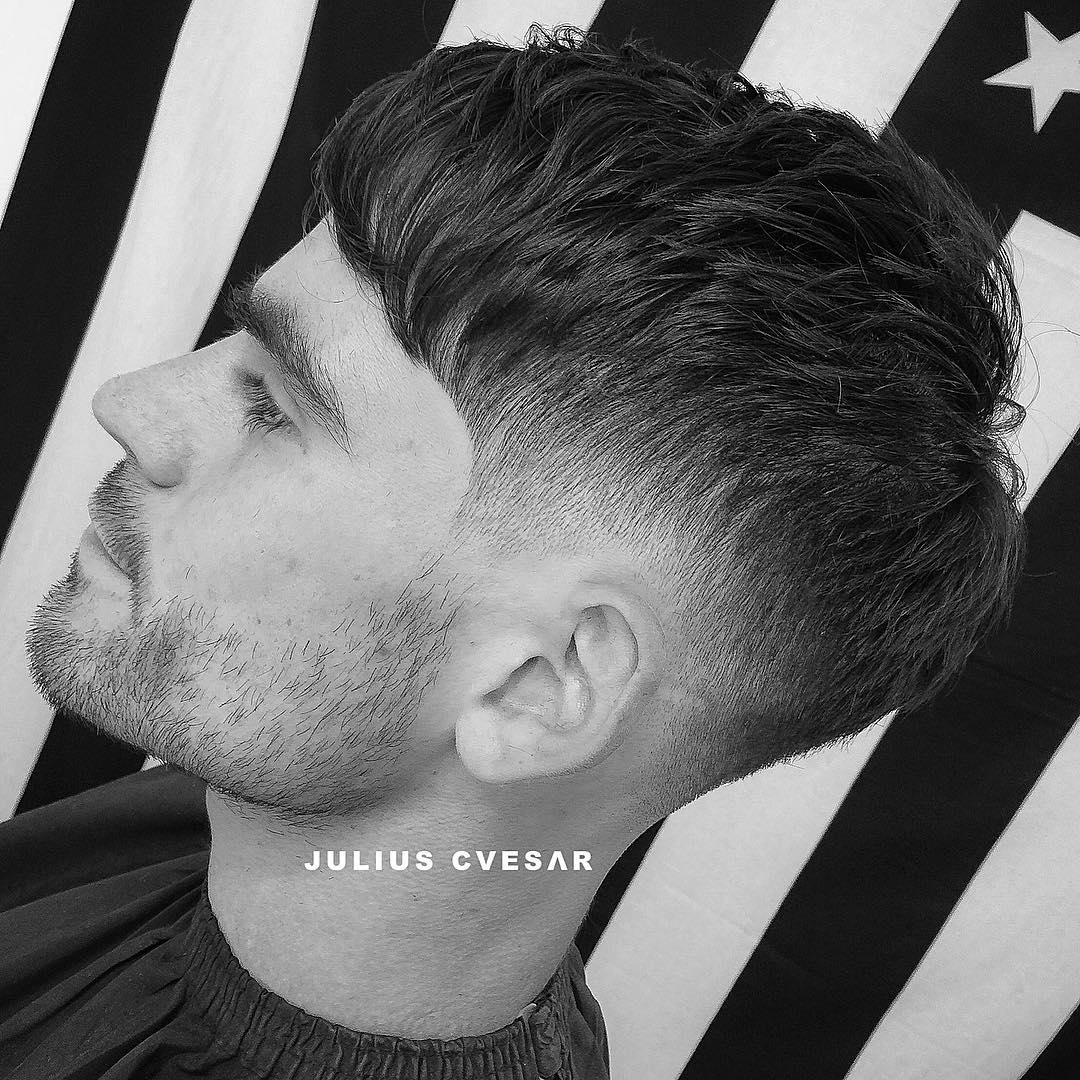 #21 – Silky Textured Haircut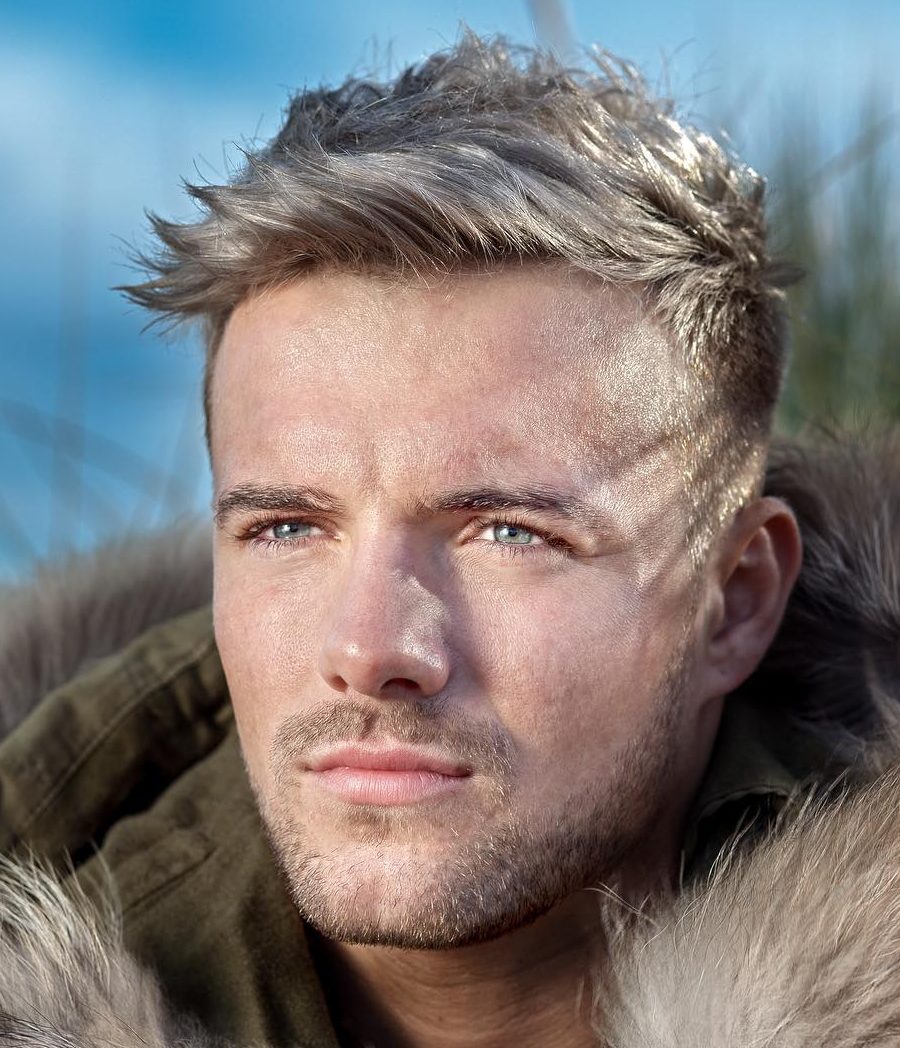 #20 – Lower Undercut Style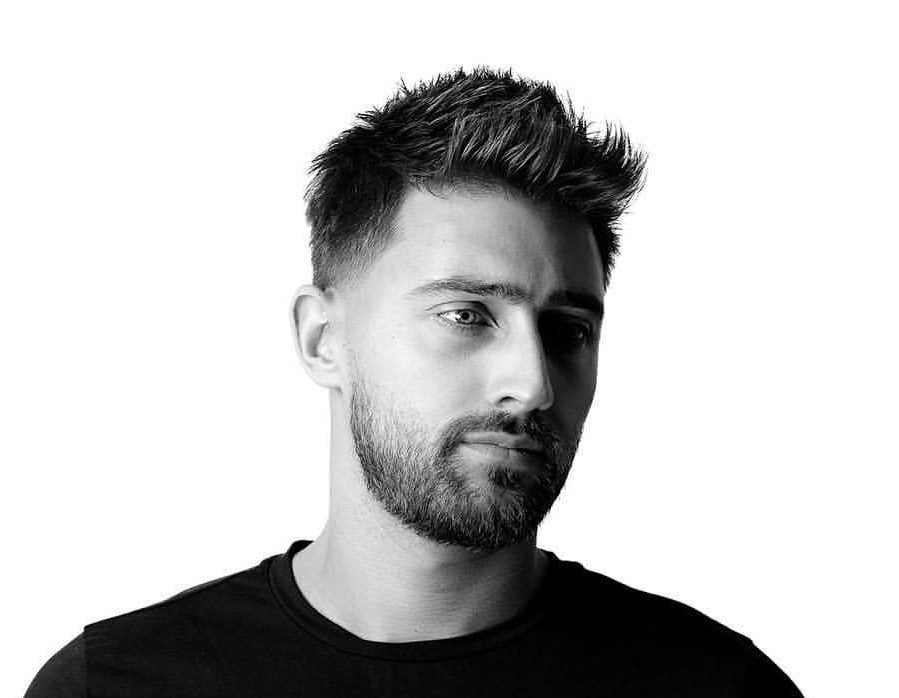 #19 – Cute and Messy Texture Cut
The cute, messy and oddly sophisticated texture cut that will turn out to be suitable for both men and college or high school boys because of the formal yet youthful look it gives to the person who applies it on himself. The classy cut consists of a cute and messy texture cut with a messy uppercut and a clean fade at the bottom. Would look best if you match it with a light beard.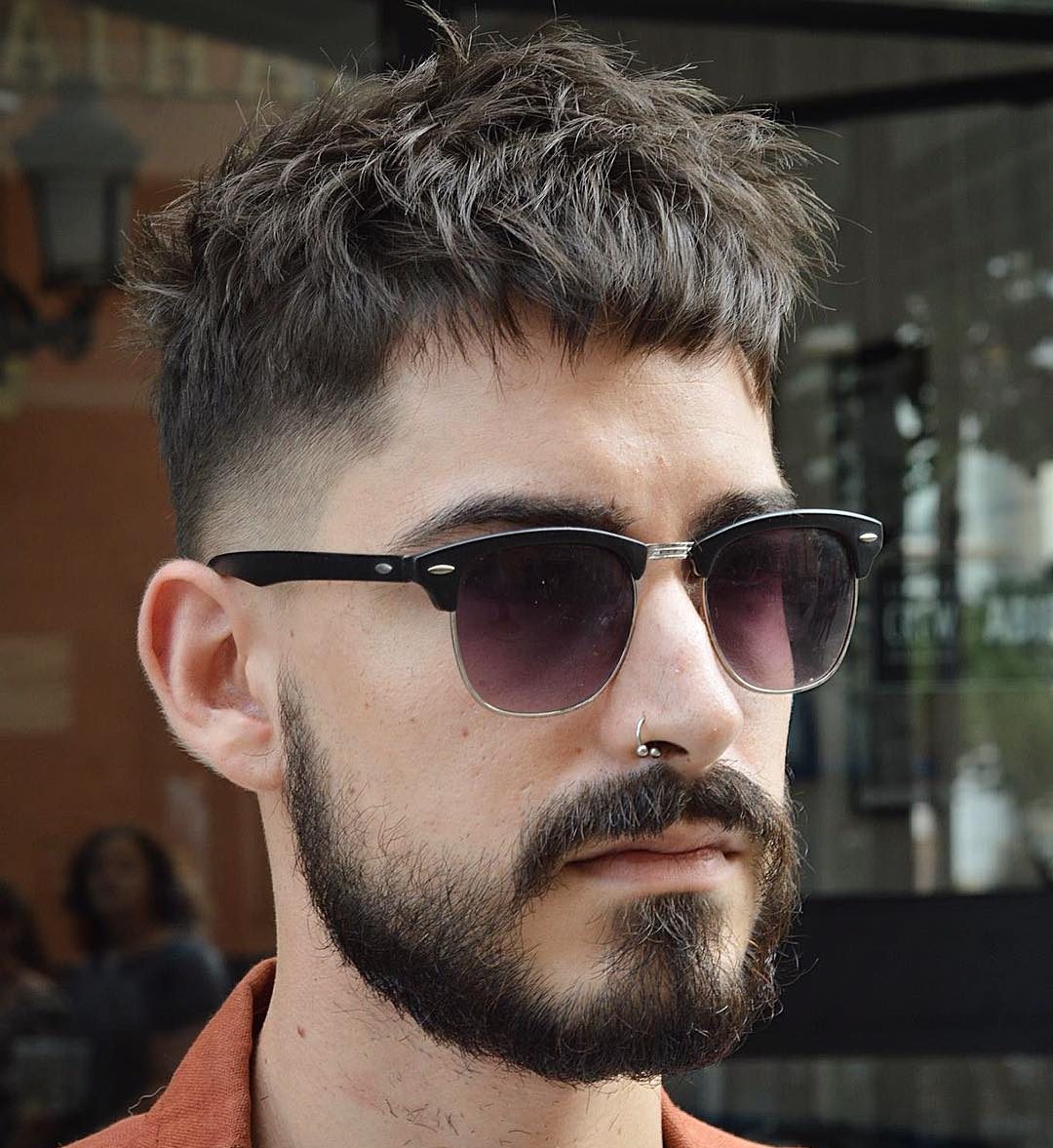 #18 – Hairdo with Longer Fringes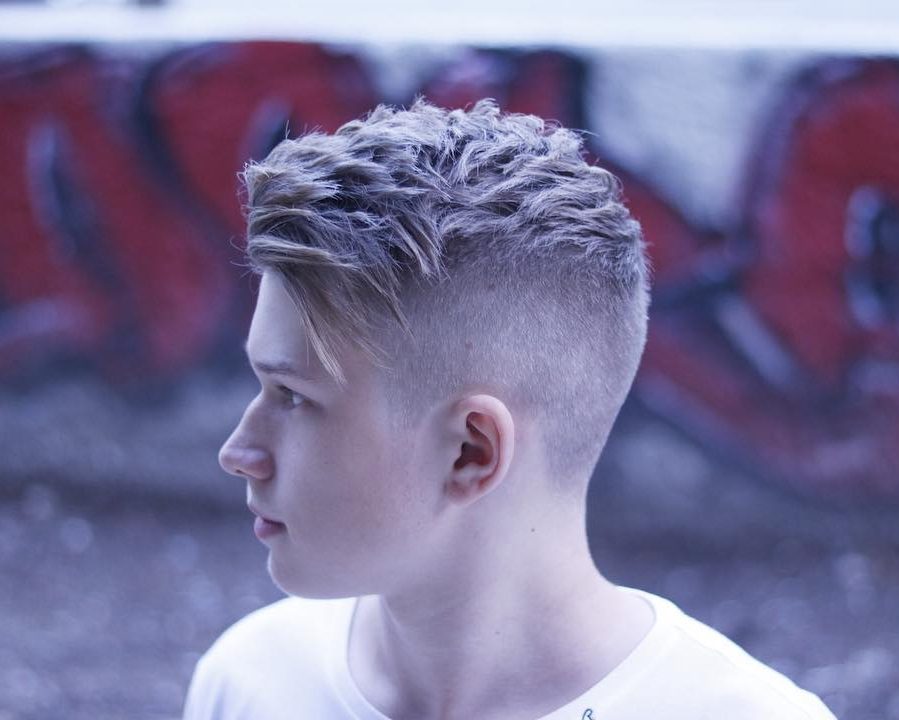 #17 – Combover Haircut with Side Part
The combover hairdo for guys to try in 2018 has impressed many guys in ways not known before. The impactful hairdo consist of a flashy side part with long silky layers shifted on one side and smaller cut layers on the side opposite to it. Mostly appropriate for guys in their late 20's or so but not a bad option for men of other ages at all, plus, it is always a good idea to try new things in fashion.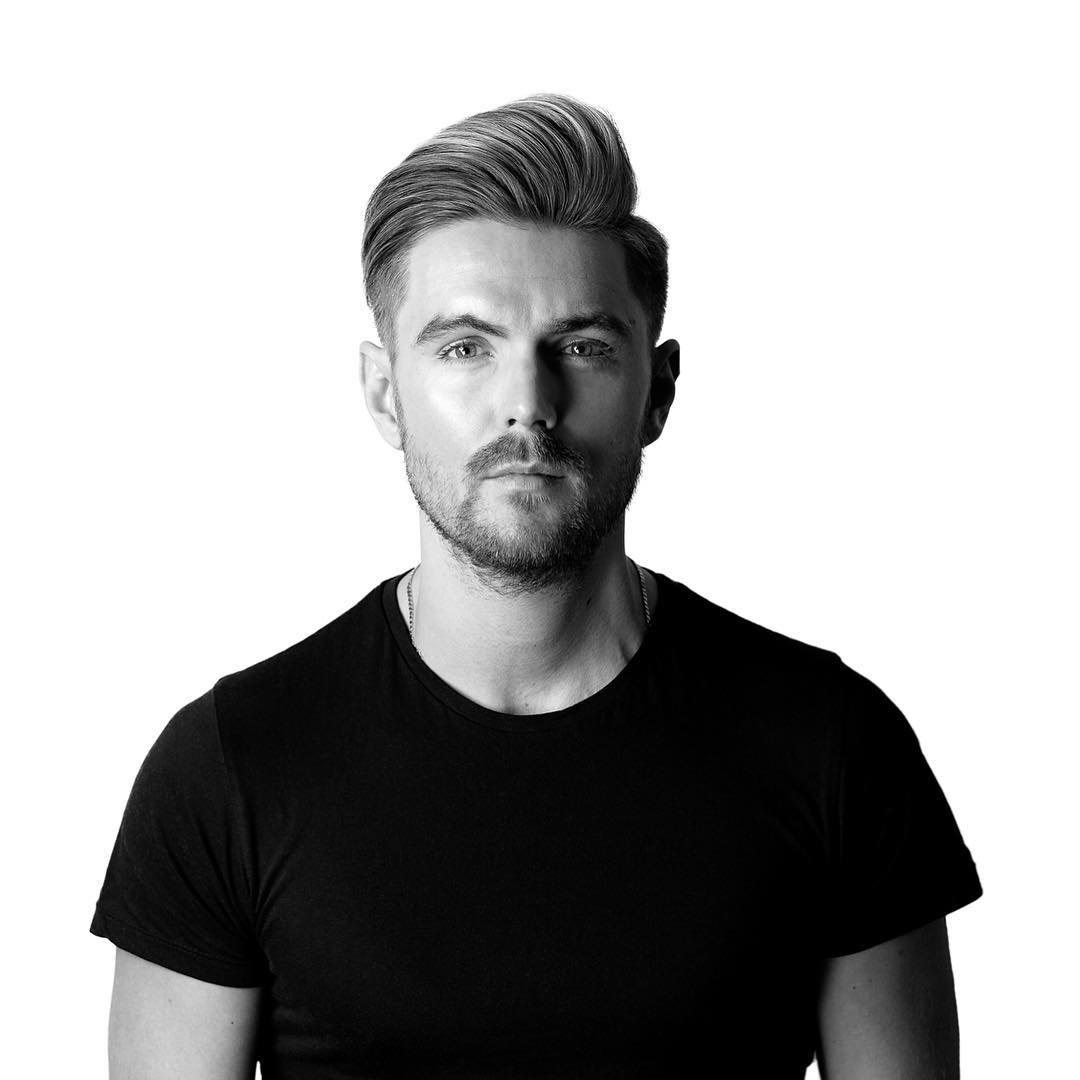 #16 – The Quiff Haircut for Guys 2018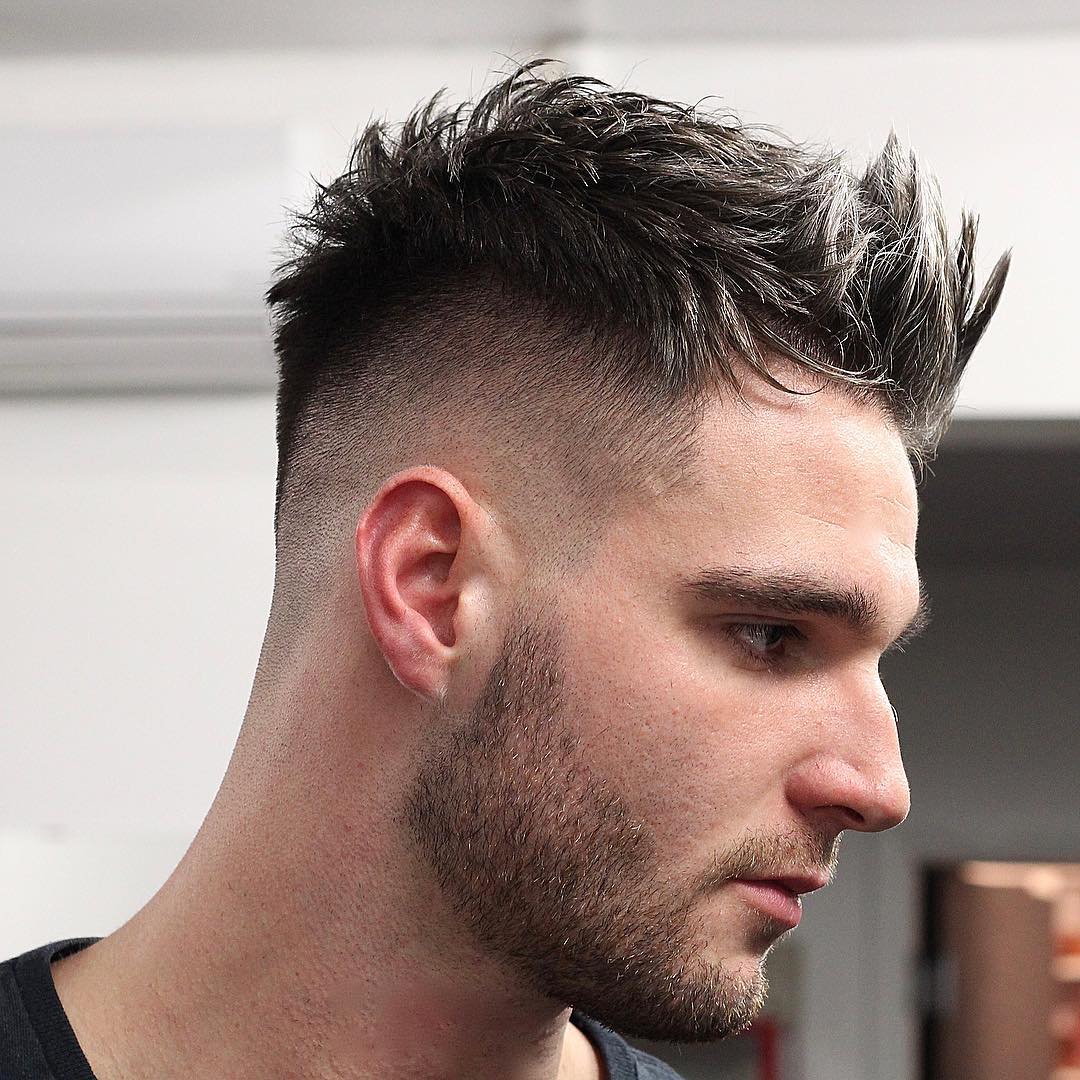 #15 – Curly and Clean Shape Up Look
For all guys out there with uniquely curlier hair and they often find themselves confused for as to how to get the best look out of hair which is not so easy to style. But worry not, because this style is your answer to the hurdles, with a curly and clean shape up hairdo, you will finally be able to get the style you want and your hair in a stylish order. Don't forget to have a look at Ranveer Singh Hairstyles-20 Best Hairstyles of Ranveer Singh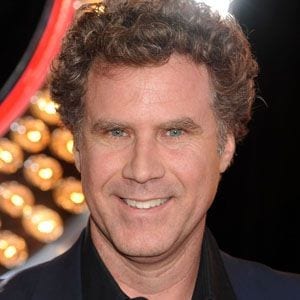 #14 – Medium Length Hairdo with Taper Cut
The stylish and reckless style of the year: the taper cut with long and free upper layers and shorter deeper cuts underneath it. To get the most out of it, the hair state should probably be silkier and straighter rather than wavy. A must try for all men this year.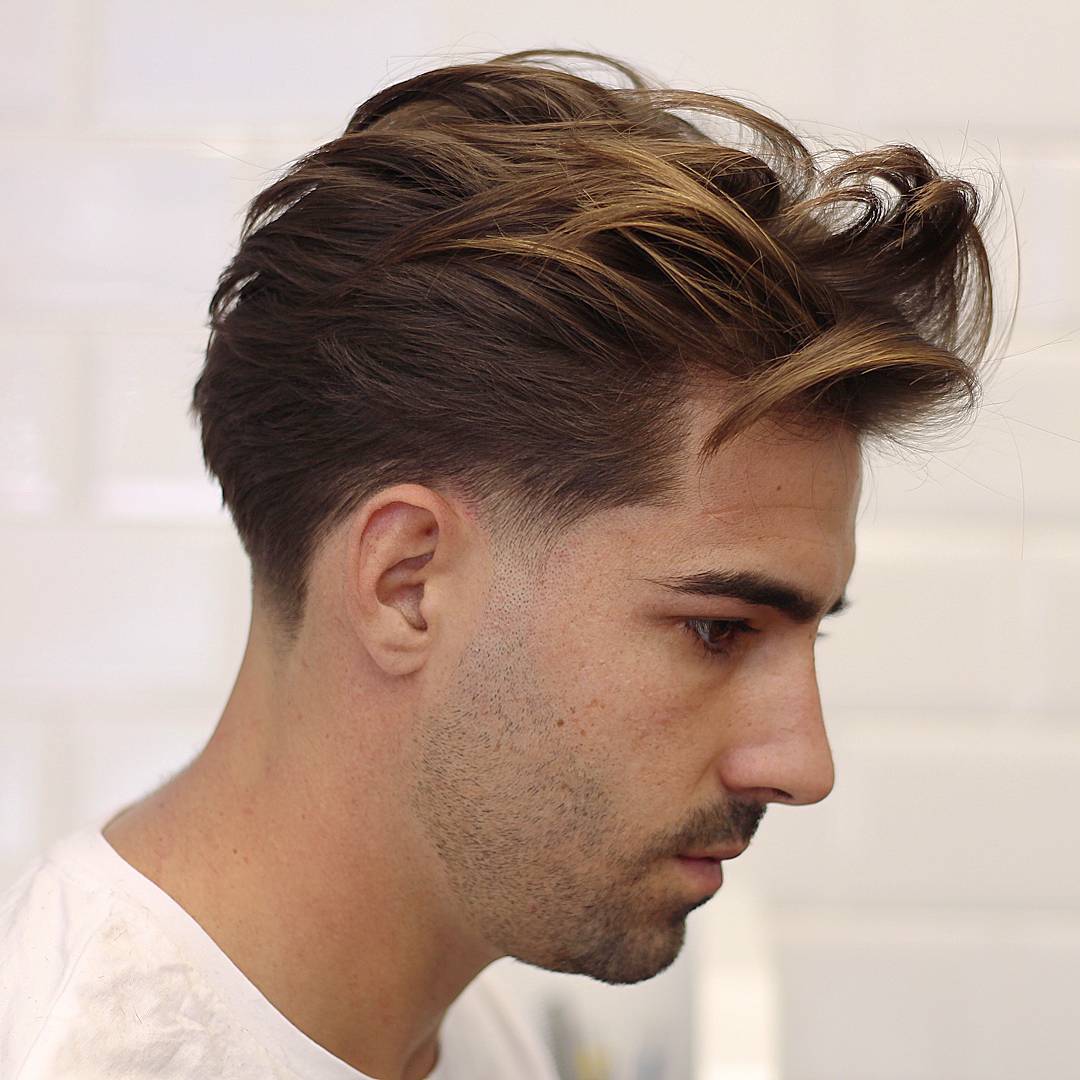 #13 – Low Fade Cut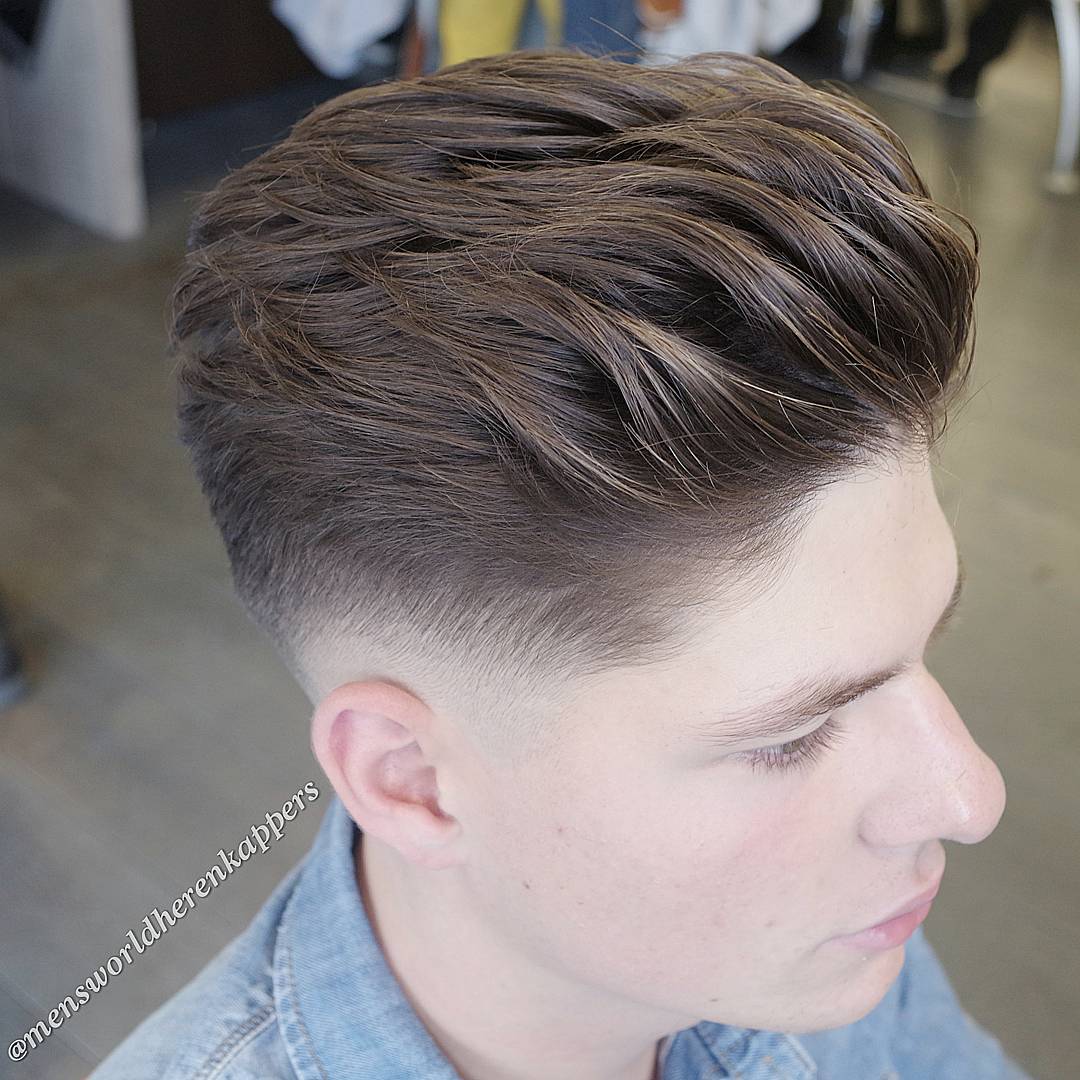 #12 – Short Men's Hairdo with disconnected Beard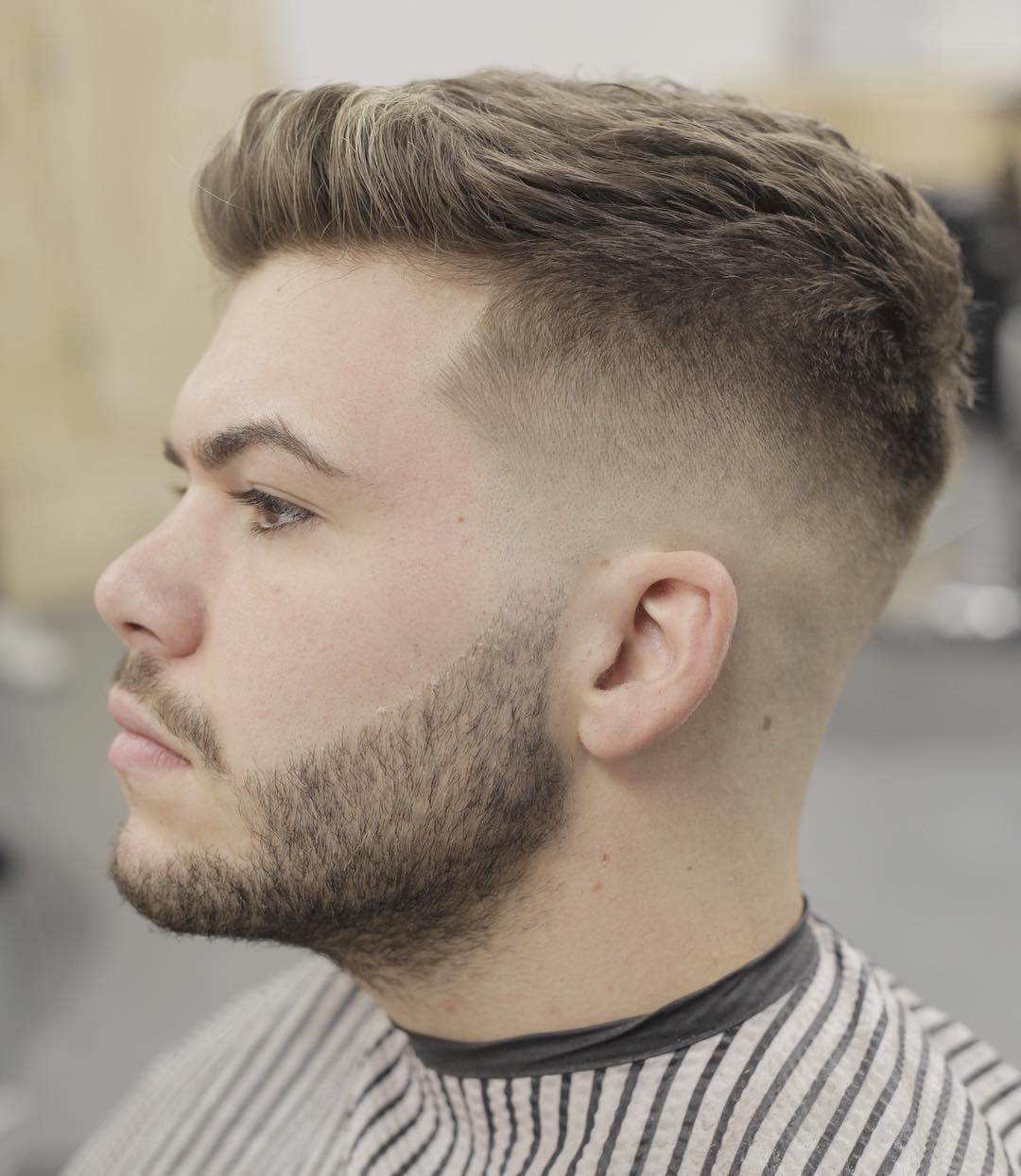 #11 – Cool 2018 Look for Boys
If you are the kind of guy who cannot imagine a hairdo without a little bit of swag then this brand new style for guys in 2018 is ideal for you. And we are sure that you will give this a try because the sample image is enough to tell why it's worth a try. With short shaped layers pushed back continuing into discrete cut layers at the bottom and the stylish sideburns forming into a beard is probably enough explanation.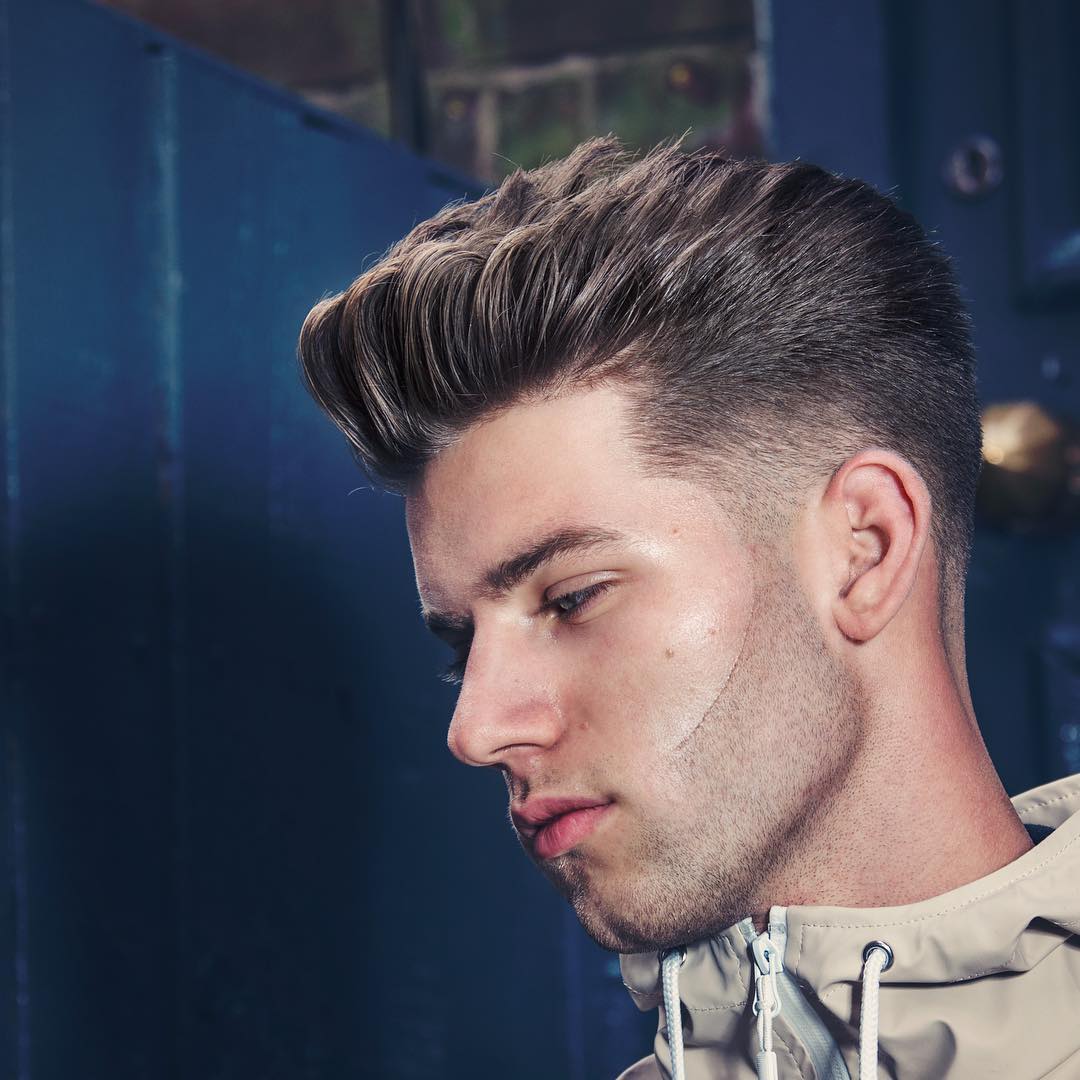 #10 – High Fade with Hard Partition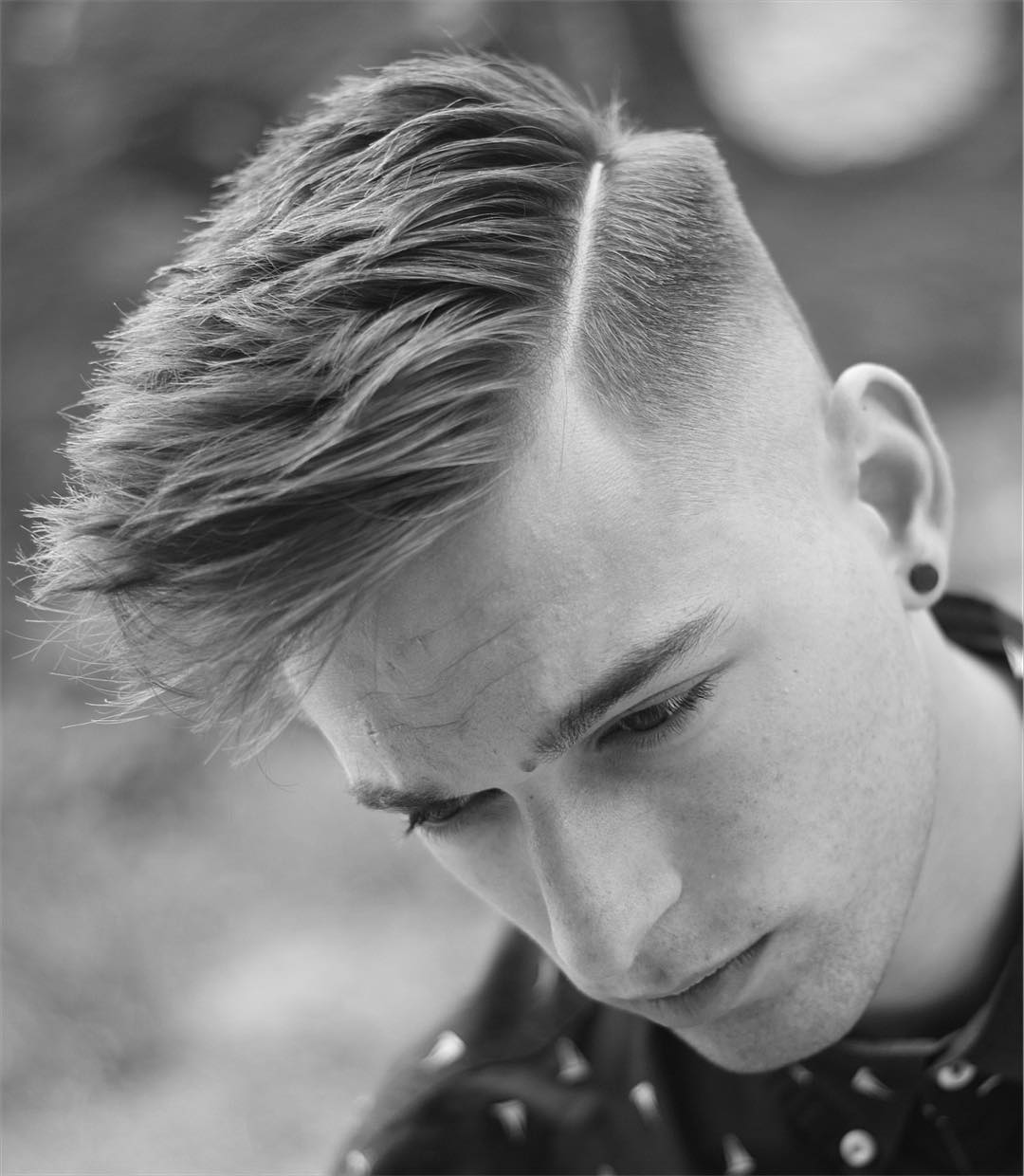 #9 – Temple Fade for Curly Hair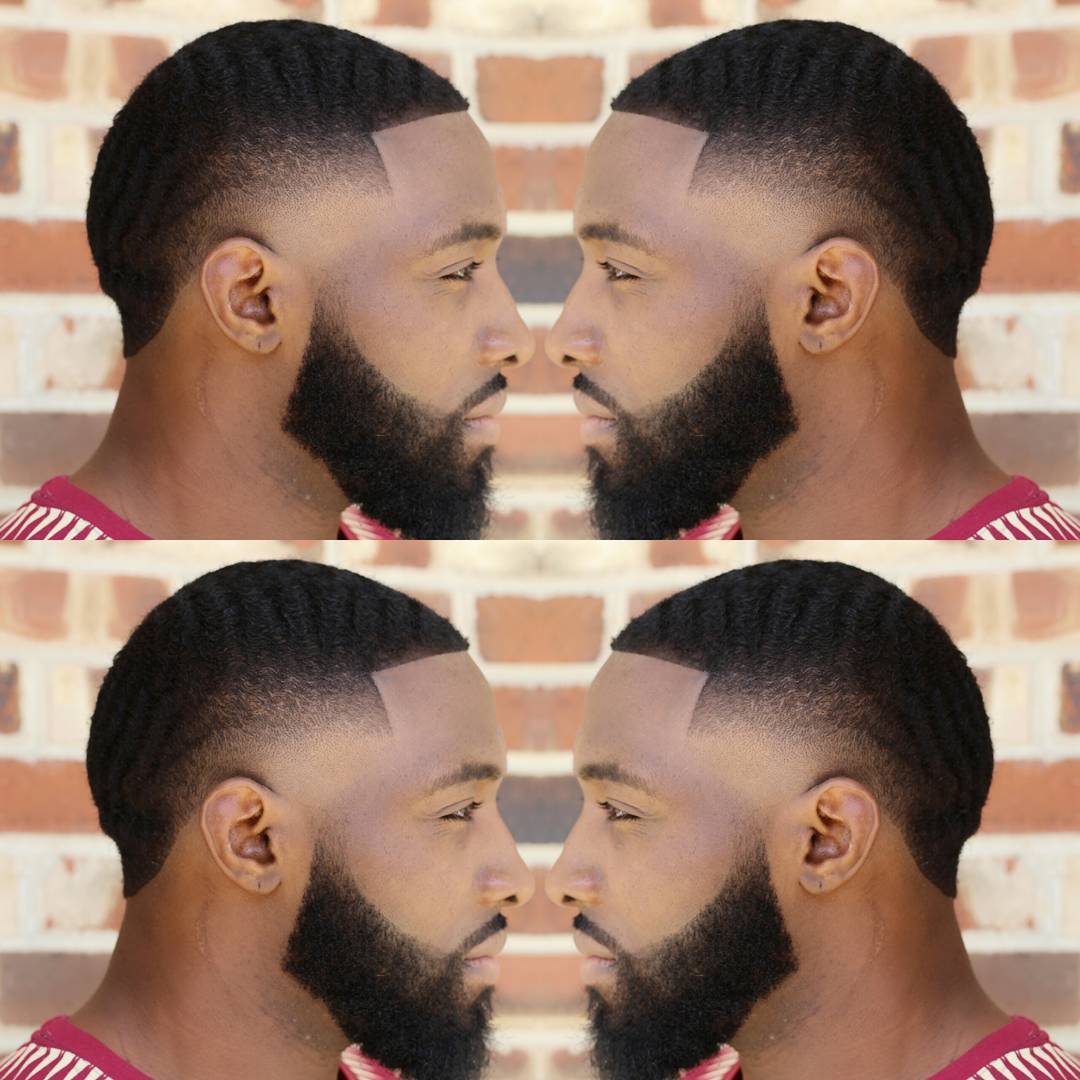 #8 – Short and Subtle Texture Cut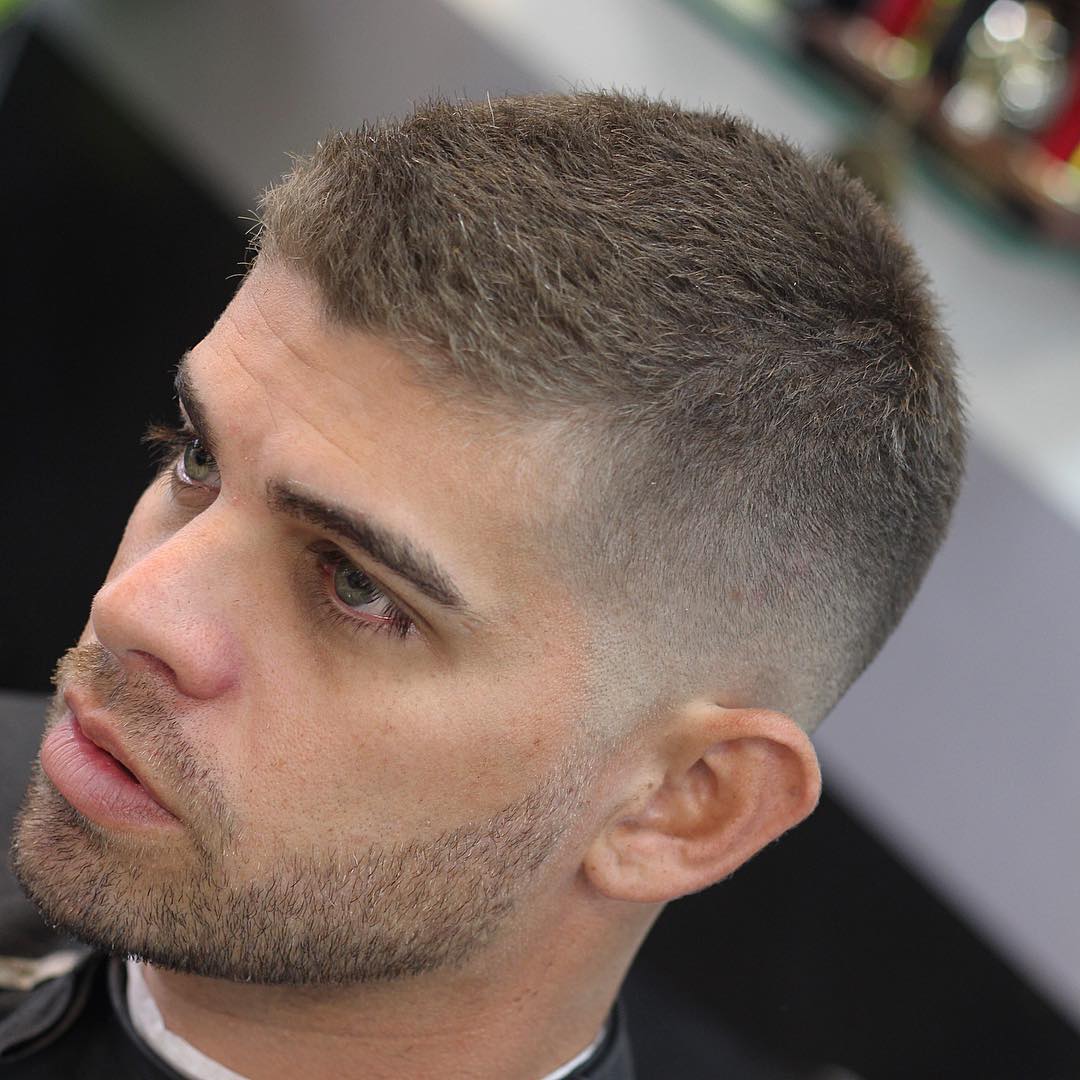 #7 – Short Disconnected Undercut
A short and unusual disconnected undercut for guys who want something different for this year. This hairdo will be unlike anything you have seen before, with a thick bundle of layers shaped and gelled on the top, a thick deep partition and a light fade at the bottom with a shaved design which is obviously optional for you.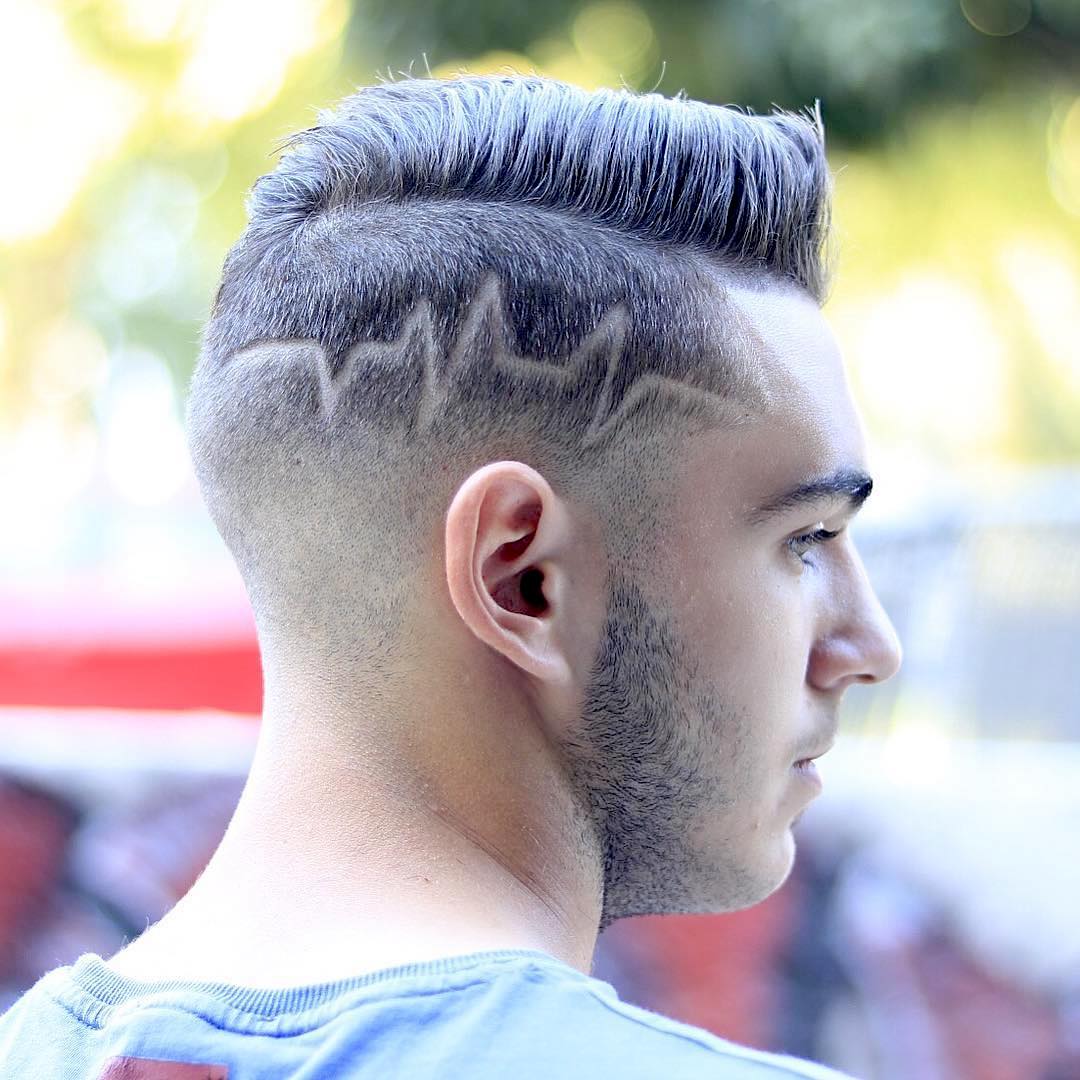 #6 – Short Spiky Cut for Men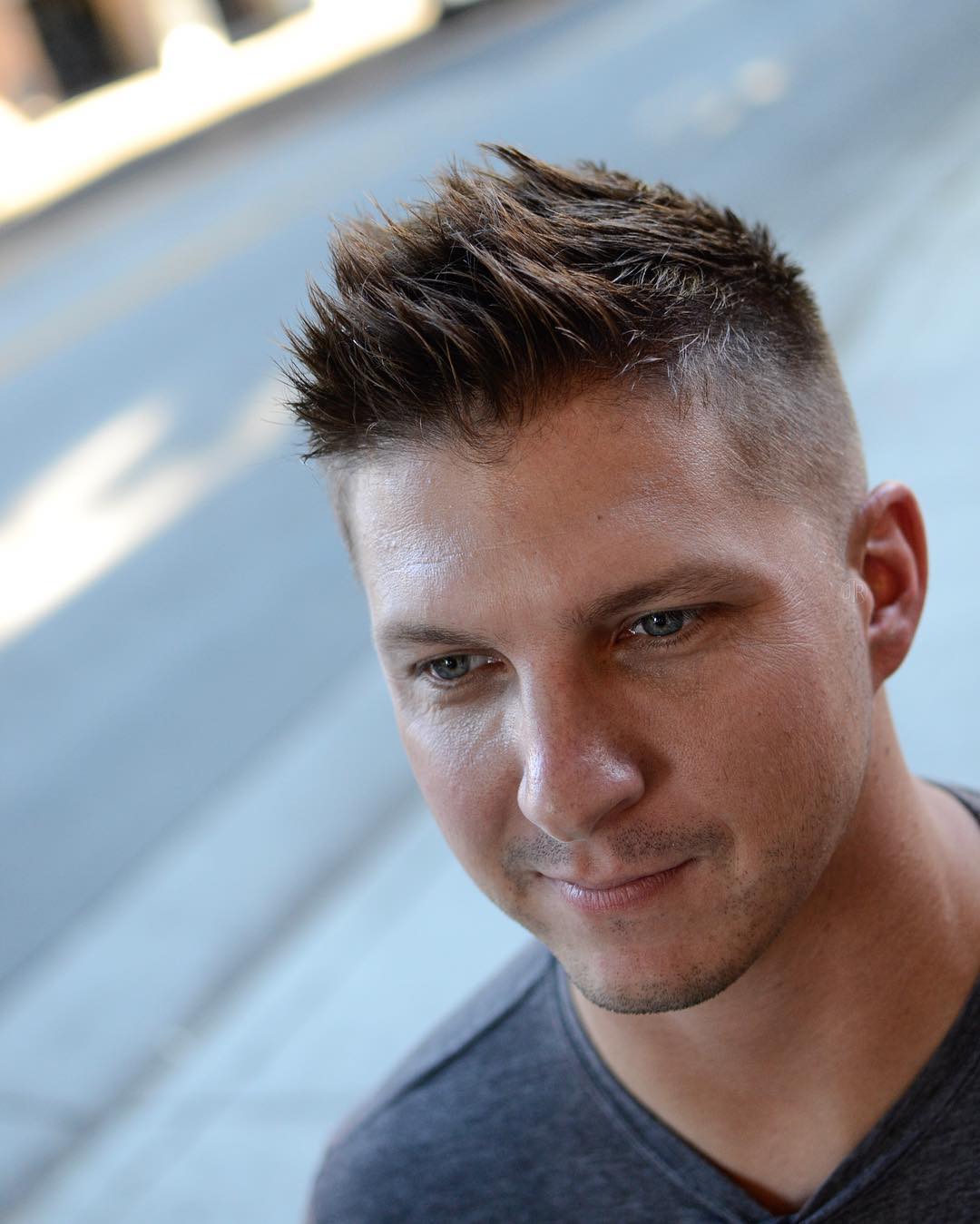 #5 – High Fade with Short Hair for Boys
As we already seen how much the faded haircuts are at the peak of hair fashion, so the element of fadedness will mostly be there in nearly all new hairdos like this short haircut with high faded style for boys.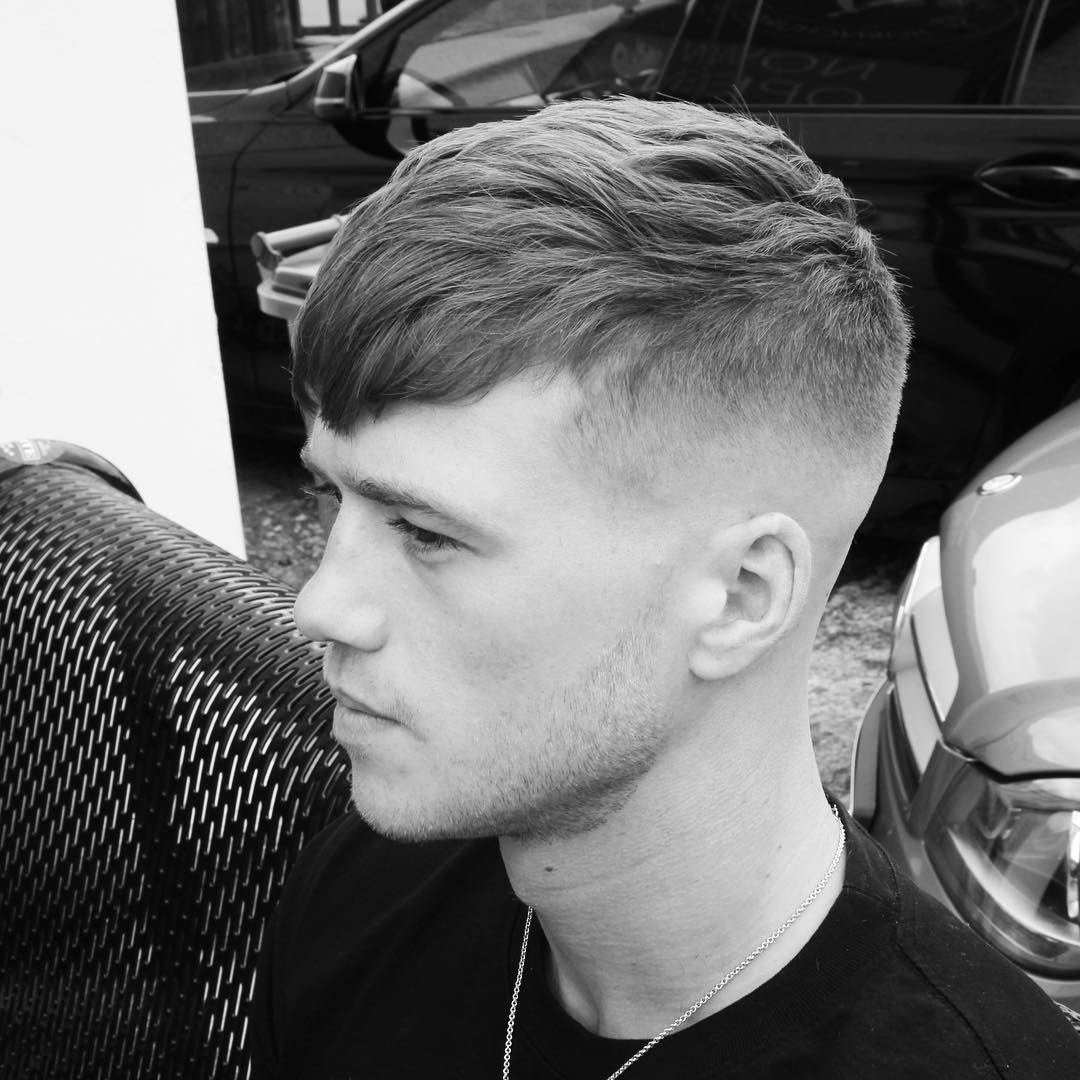 #4 – Crop Hairdo with Surgical Style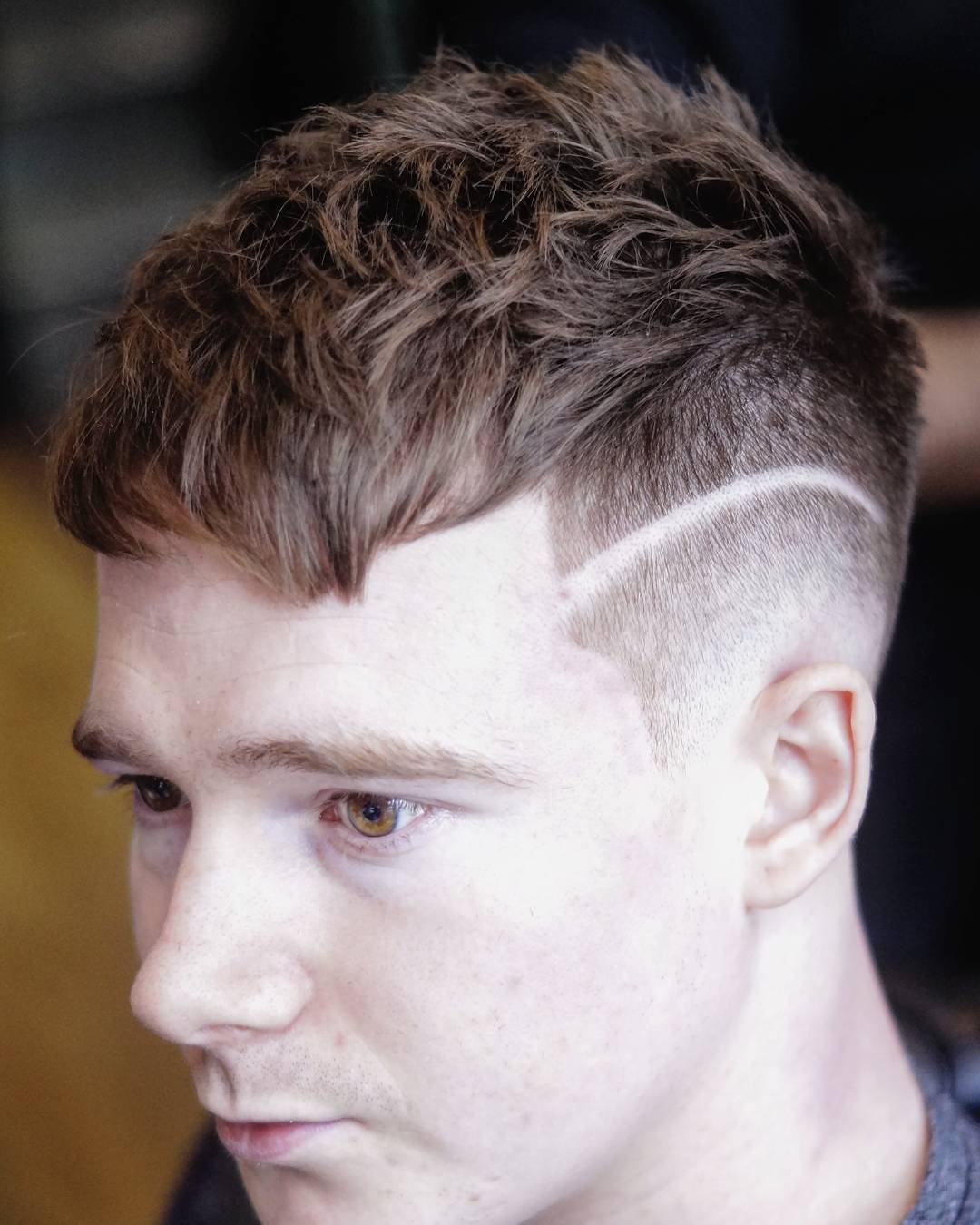 #3 – Short Quiff Hairdo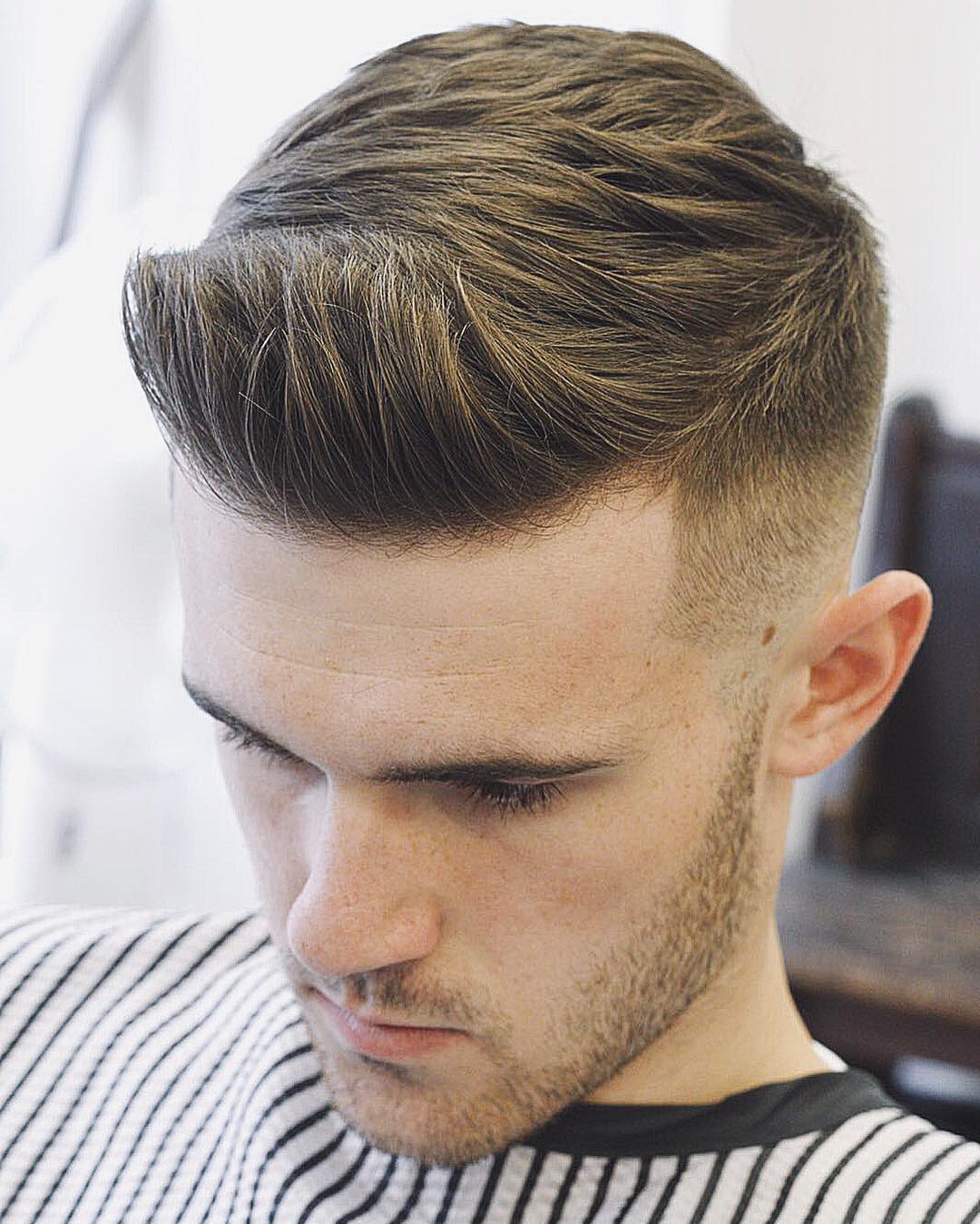 #2 – Ideal Cut for Men with Curly Hair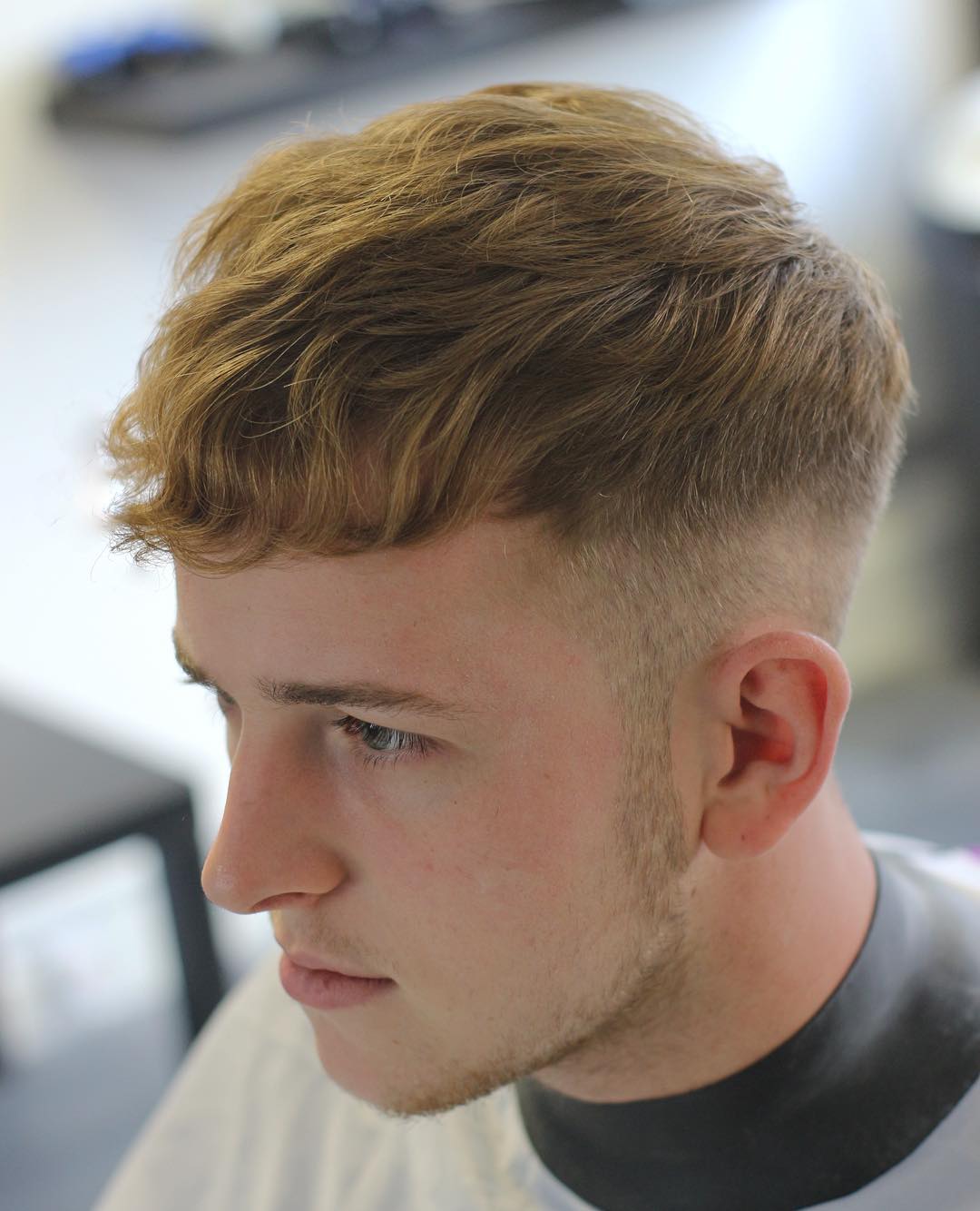 #1 – Mid Length Curls with Fade