Vaani Kapoor Hairstyles. Vaani Kapoor, the newly emerging figure in Bollywood, the center of the stylistic era and the one gaining momentum at a quite a pace when it comes to popularity.
Vaani's fashion instincts have already made quite an image in the industry enough for use to make an entire post just her outfits. Have a look at that here: Vaani Kapoor Outfits-15 Best Dressing Styles of Vaani Kapoor
But that's not all, Vaani Kapoor hairstyles have also taken her up a leap and she does not know how to back down. To know why that's the case, have a look at her top 15 best hairstyles so far that once again puts her in the spotlight and keeps the audience all hyped up in her lifestyle, career and more. These hairstyles of Vaani Kapoor have added quite a glamor to her looks more than she usually does and hence, she tops the rest when it comes to dressing and in carrying yourself in the best way.
 Best Hairdos of Vaani Kapoor to Copy
Follow the top 15 hair looks of Vaani Kapoor this year that might have missed but now you have a good chance to catch up. So have a look right now, below! From her party looks to her formal styles, to when she dances along the cinema screens, to when she is tirelessly on promotions; Vaani knows how to always be at the top of her game.
#15 – Vaani Kapoor Short Hairdo (Layers)
The one who practically brought back the trend of short hair in the Bollywood. When nearly every female lead could be seen with long flowing hair, Vaani boldly walked around with short layers, let it be her promotions, parties or even a newly released film, Vaani stood up for her style and made justice with it.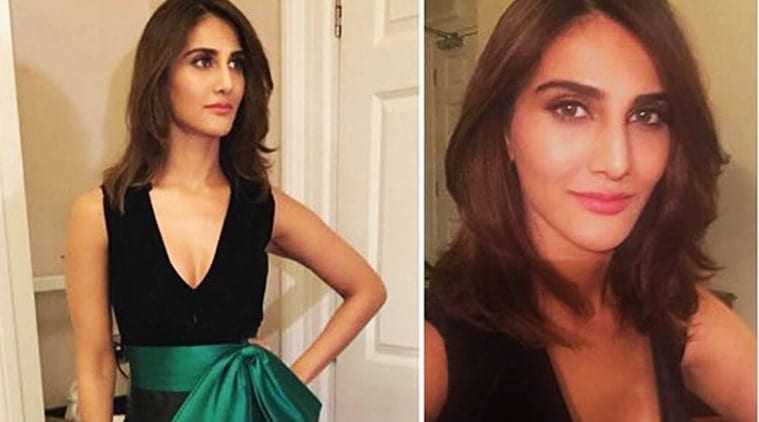 #14 – Vaani Kapoor Haircut in Befiker
Speaking of the short layers in her newly released film 'Befiker', she has a classy and unusually straight short hairdo that is slightly curly but looks immensely sexy. She knew how to carry it like a boss and attain the required look with it. Also have a look at Vaani Kapoor Pics; 30 Cutest Pictures of Vaani Kapoor
#13 – Long Side Layers Style
And when on promotions, it's mandatory to keep yourself at your most professional and classy while also looking attractive. All of this ain't easy, but Vaani does not back down and maintains composure in every style. So, the long layers side hairdo is all you need for a casual day at promotions and also be able to look as elegant as you like.
#12 – Braided Hairdo with Desi Saree
The next one is your most anticipated style and the one you struggle the most with. But Vaani has got your back in your toughest fashion choices. With a classic side braid look on a traditional and cultural saree is what you need to nail this look. With this hairdo, all you need would be the right makeup look and a bit heavier jewelry to match the simplicity of your hairstyle.
#11 – Sexy Hairstyle with Modern Saree
So, you have got that big party coming up that needs the best of your style. You have got the right outfit, the perfect modern style to show off your posture, and now the one thing that you need to make it all well and good is the nailer of a hairstyle and Vaani knows just how to make it possible. With a slightly wavy and silky side hairdo, your sensual saree will make you the center of the occasion and that's all you obviously want. Don't miss out Jacqueline Fernandez Hairstyle-25 New Hairstyles of Jacqueline
#10 – Formal Ponytail Look
Vaani Kapoor's formal ponytail look is what every woman needs to get by the day. It's casual, comforting and even looks attractive for a formal simplistic day. The formal ponytail style is the perfect try for countering bad hair days and settling with when you are not up for making lavish hairdos, or even for early morning backups.
#9 – Casual Haircut with Frock
From wearing sarees to gowns to something as diverse as a frock style, Vaani keeps impressing us with her endeavors, and even more with how she carries each one of her looks. With this simple and cute frock style, Vaani knows just the right hairdo to go with and nails it enough for us to apply this to our own style.
via
#8 – Hairdo with a Party Outfit
And when it comes to the fancy party you so much want to attend, Vaani has got your back about how to make it a perfect nailer for the night. With the perfect and sensual dress that you own and the stylish heels to match the cuteness of the dress, all you could ask for is that meant to be hairdo. With Vaani's silky wavy should-length cut, there is no style better. Have a look at 2019 Celebrities Hairstyles-24 Most Trending Hairstyles This year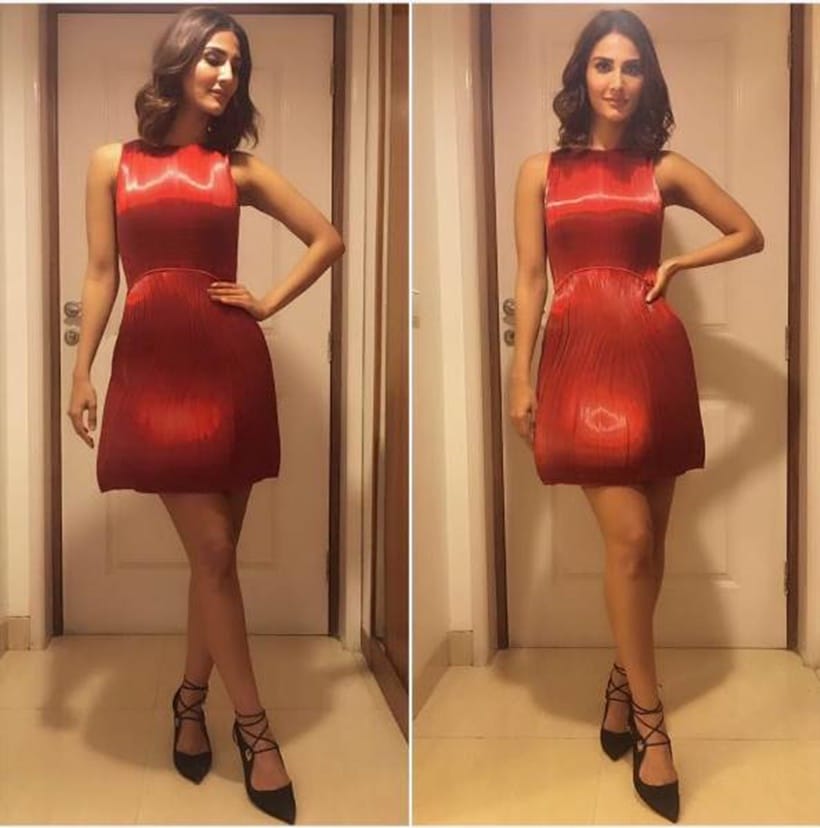 #7 – Vaani Kapoor Mid-length Curls
via
#6 – Inward Layers with a Zipper Dress
#5 – Straight and Simple Cut
Even for a casual city girl, who dresses simpler than anyone we could think of, Vaani steps up for her inspiration as well and gives her just the right tip to nail her everyday city style and feel proud of it. With a classy simple Kurti and jeans outfit, a bit of light makeup and minimal jewelry, a simple hairdo is all you need.
#4 – Updo with Flowers Style
When you have got that big cultural wedding coming and have absolutely zero ideas about how to style for that, take some tips from Vaani's very own personal wardrobe and make wonders happen for you. With this classic and cultural updo, styled with the famous flowers and matching jhumkas, there is no better way you could nail a saree that most women struggle with.
via
#3 – Curls with High Volume
Ranveer surely looks amazing opposite Vaani Kapoor. If you too love his hot looks, check out Ranveer Singh Dressing Style-24 Best Fashion Look of Ranveer Singh
#2 – Straight and Silky Mid-length Cut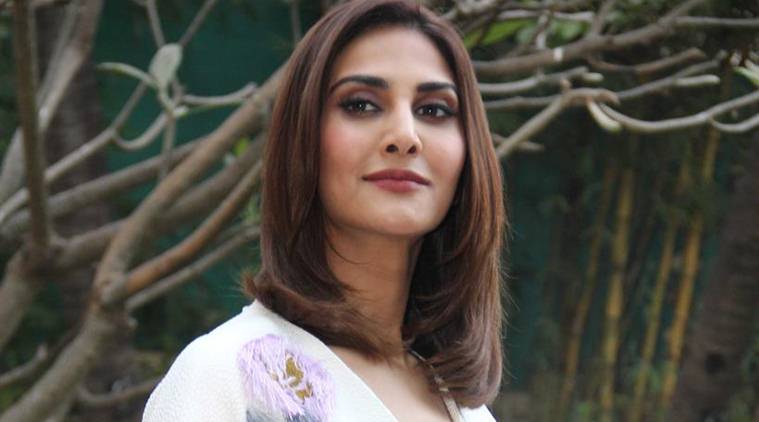 #1 – The Professional Hairdo
Because simplicity is surely the best tool for maintaining an utmost professional look. To know more, try Vaani's classic, casual and formal hairdo with nothing but silky straight layers and is meant for all women who wish to achieve attractiveness with a bit of simplicity. Vaani Kapoor surely knows how to match the taste of hundreds of women with so many diverse styles!