Cristiano Ronaldo hairstyles– He is not only known for his amazing soccer skills, but also for his hairstyles. He is also called the fashion icon and inspiration to many boys. Since he became a soccer player, he has inspired his fans for his fashion sense and hairstyles. Every year he comes up come with a new hairstyle which then becomes new men fashion trend. We have selected some of his most amazing looks that are very trendy. Check out the pictures below and take ideas for your next hair experiments. They are perfect for boys and men who prefer to look classy.I am sure you all will love this collection which includes Cristiano Ronaldo latest hairstyles too.
 Cristiano Ronaldo's Best Hairstyles

20. Short Hairstyle
Perfect short hairstyle for boys. Just like any other guy out there Christiano Ronaldo also to keep on changing his hairstyle game in order to stay up with the fashion trends. This trend is the most famous one. For this one, all you need to do is to go for short hair from the middle part of your hair ad for the side of your hair. This hairstyle is perfect for guys if they want uniqueness in their hairstyles when going for work.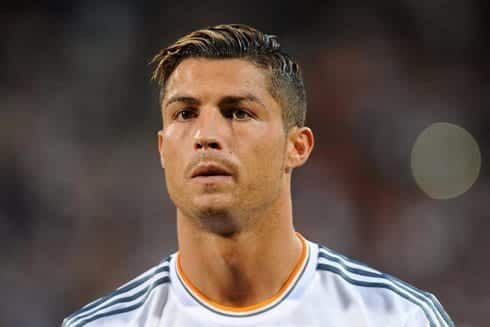 19. Short Curls
These short curls have always looked great on Ronaldo. Short curls look extremely good and sexy on guys but only if you know how to carry them. You can use hair spray or hair gel to keep everything in place and also to add extra shine to your hairstyle. Yo can wear this hairstyle to boys day out or even to formal places. For the dressing that goes well with this hairstyle are track suit or even formal three-piece suits depending on the type of event you are going to.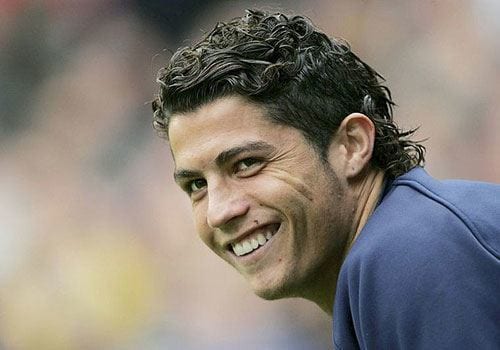 18. Side Shaved Hairstyle
Side shaved cut has been Cristiano Ronaldo's favorite hairstyle.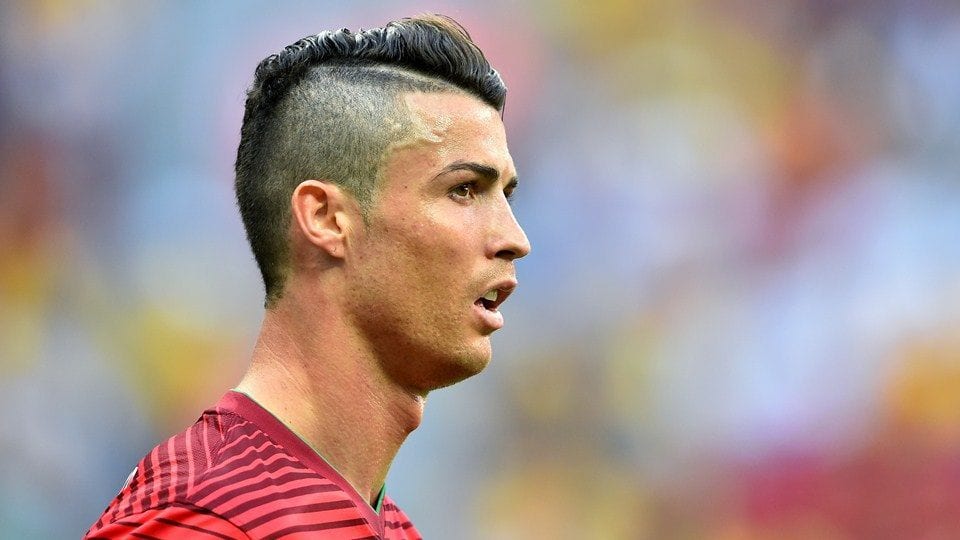 [highlight]Also see : David Beckham's Most Amazing Hairstyles of All  the Time[/highlight]
 17. Side Lines
For the stylish haircut, side lines are the best. You don't have to go for plain shaved one side of your head. You can always add your creativity to your hairstyles to jazz things up. For this hairstyle, all you need to do is to shave the side of your head and then for the middle part of your head make spikes. For the shaved part add two horizontal razor lines there. Don't forget to keep everything in place by using a little bit of hair gel.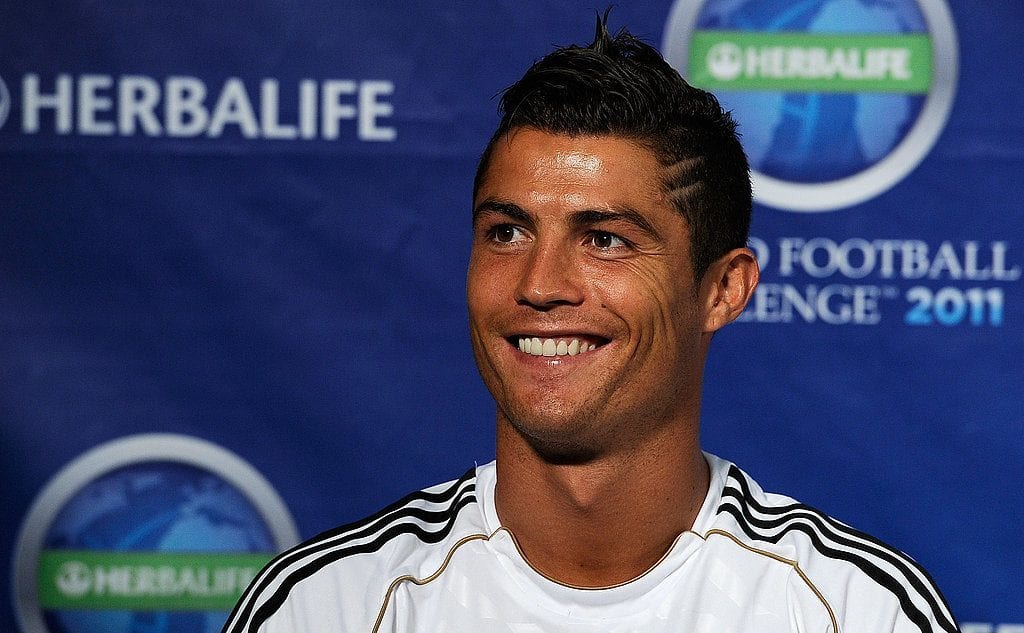 16. Middle Hair Spikes
The middle spikes are the best way to style the hair.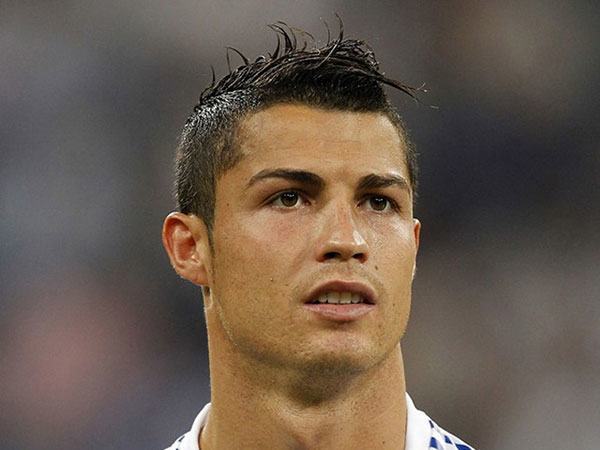 15. Front Spikes Hairstyle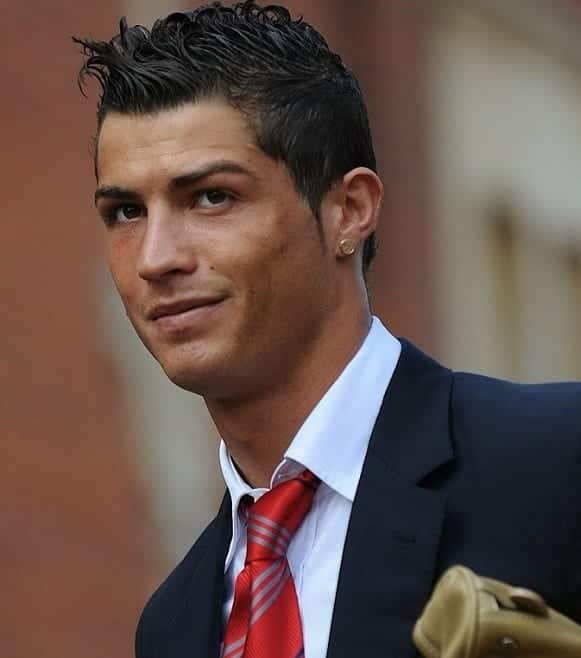 14. Side Short with Middle Hair Spikes
With side short hair, the rest of the hair can be styled with a gel.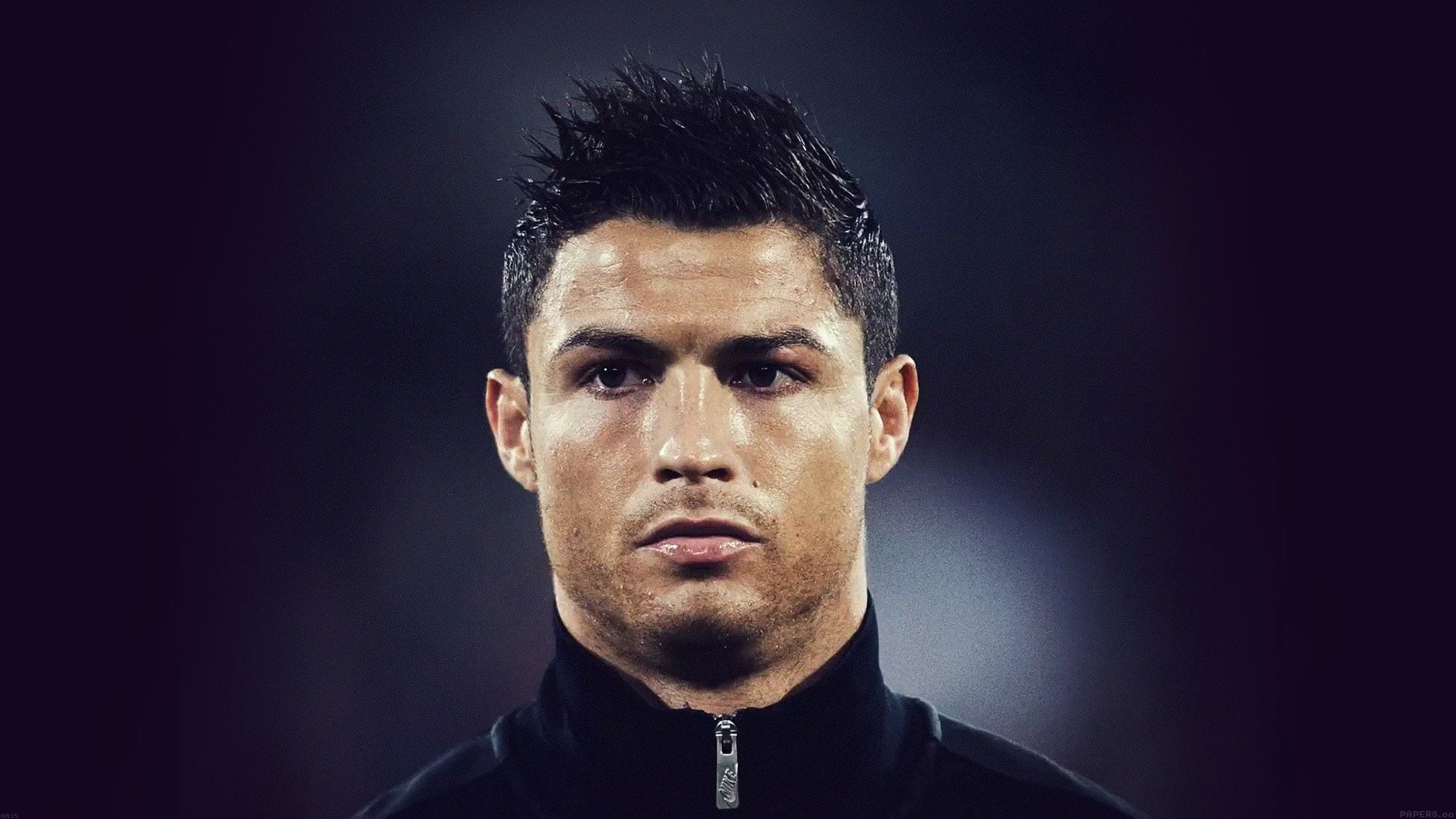 13. Short Messy Hairstyle
Ronaldo looks very clean with this neat short hair look. This hairstyle is also considered as the classic Christiano Ronaldo hairstyle. For this hairstyle, all you need to do is to don't brush your hair at all but instead go for short and messy hair to keep your look as trendy as possible. You can also try and add your own variations, for example, you can keep the side part of your hair little shorter than the center part of your hair.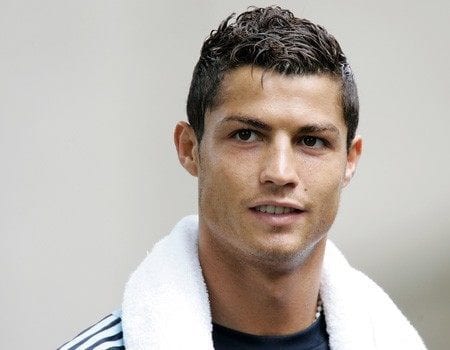 12. Straight Spikes
Straight spikes can be styled by using hair gel. This is an extremely awesome casual hairstyle for guys who love to attend different parties and want to look different and unique. For this hairstyle, all you need to do is to add a lot of hair gel to keep your spikes in place and to get them going throughout the day.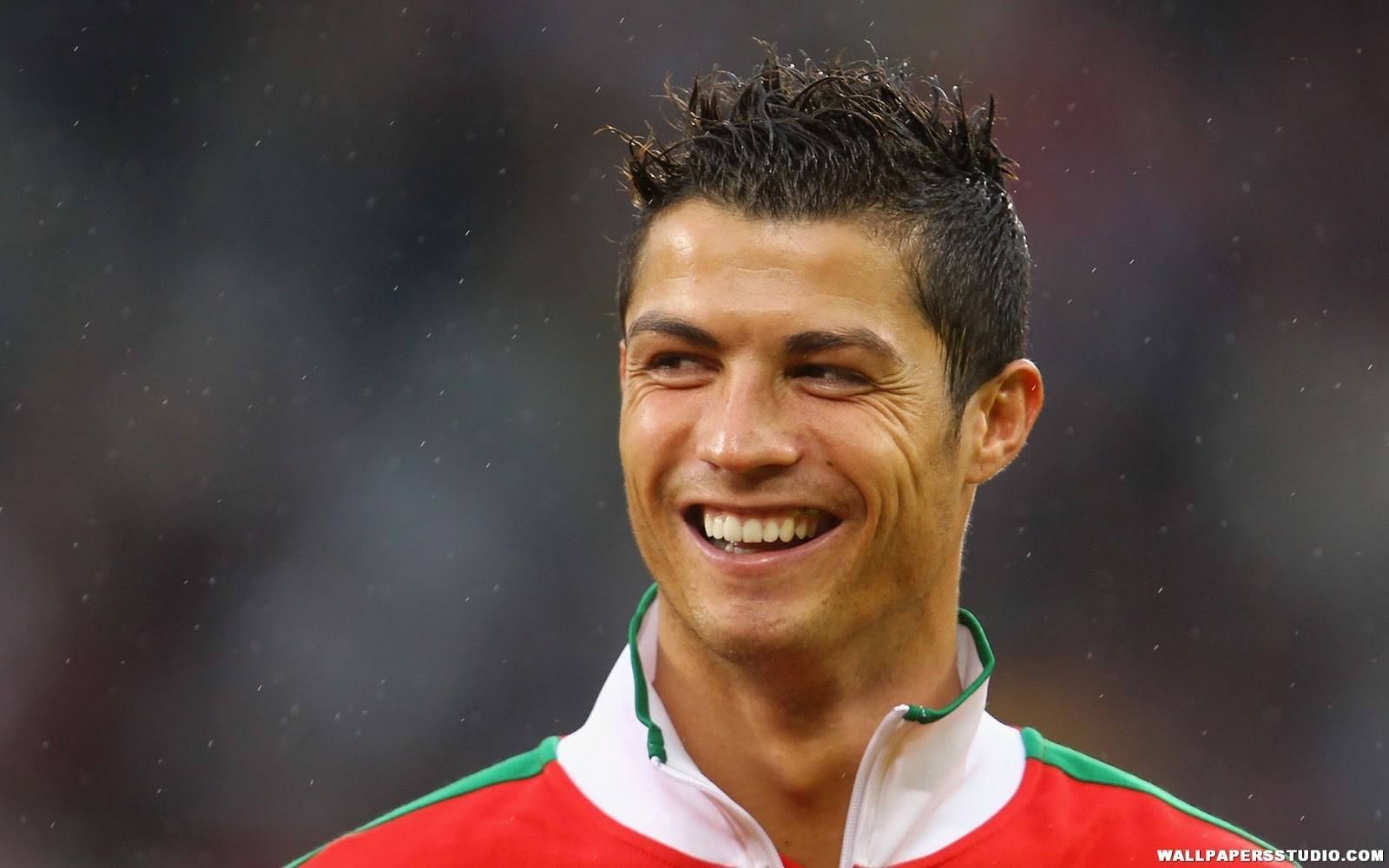 11. Short Army Cut
The military or the army cut is the best haircut for summers as it'll keep you cool and cozy.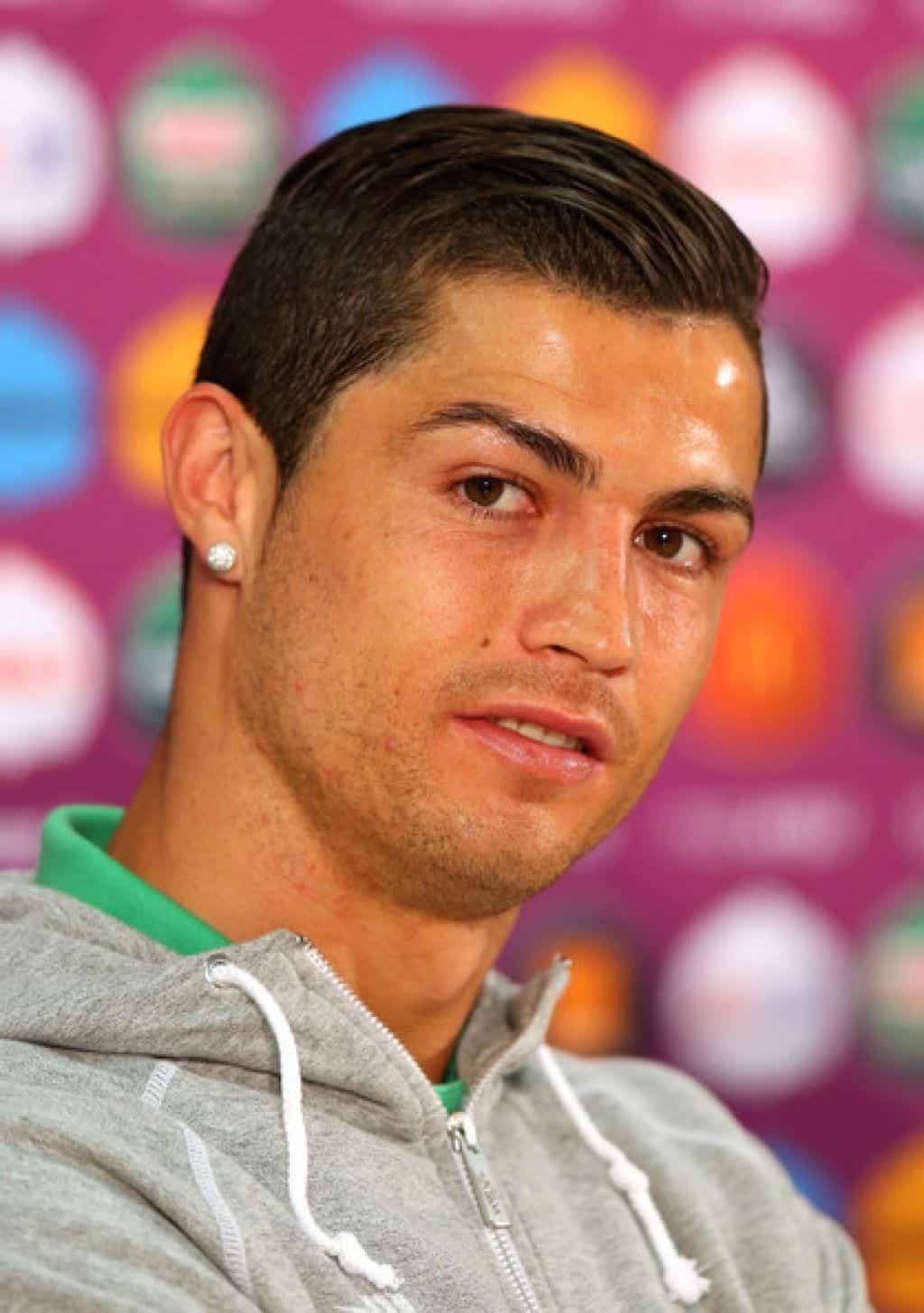 10. Mohawk Hairstyle
The most famous hairstyle, the Mohawk hairstyle is Cristiano's favorite.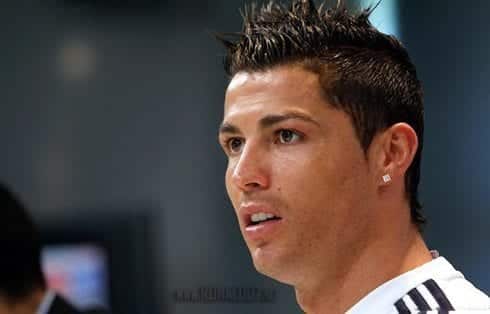 9. Shaved Art
With a little-shaved art, the hairstyle can look pretty amazing.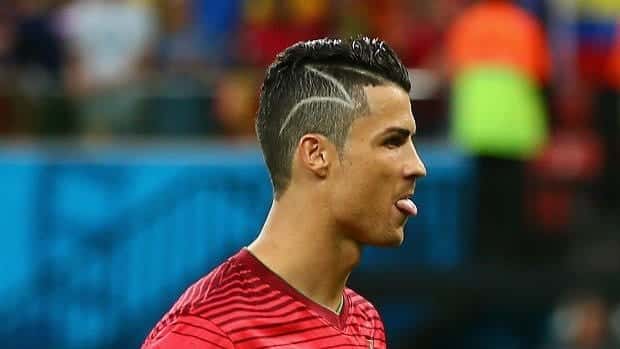 8. Varied Length Haircut
This hairstyle is perfect for the varied length haircut.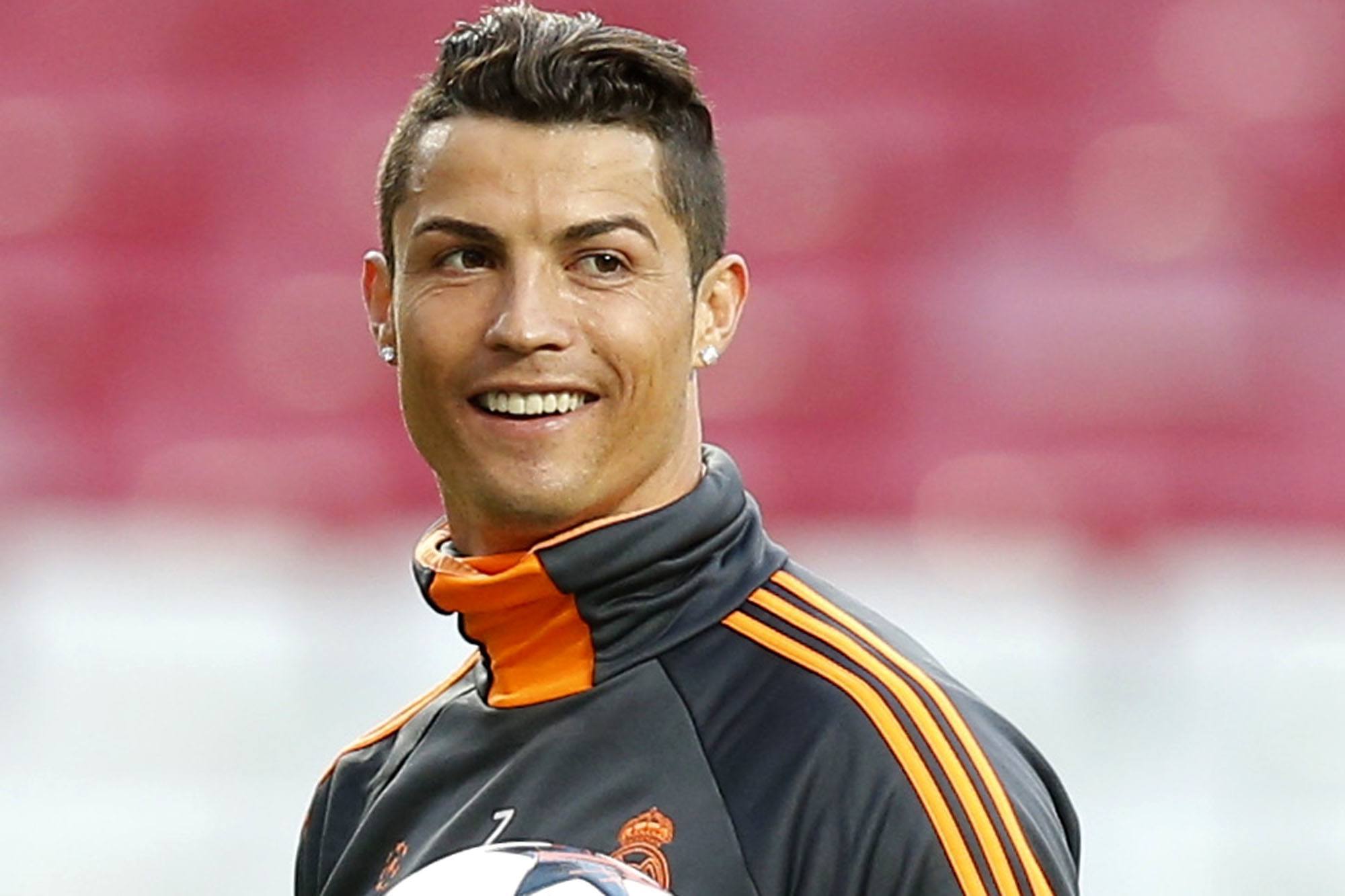 7. Side Line
The side line looks superb with this haircut and those spikes are like the cherry on top of the cake.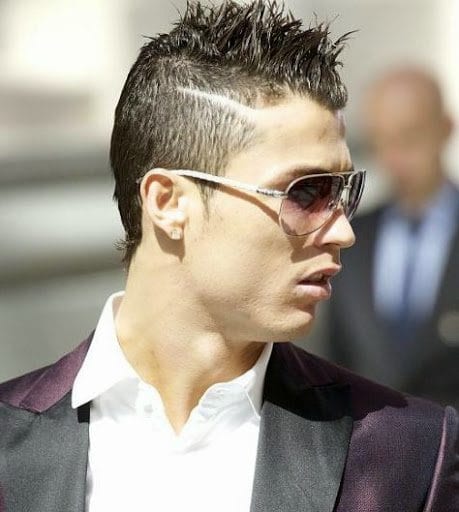 6. Blown Back Suave Hairstyle
Ronaldo has been an inspiration to many young boys for his blown back suave hairstyle. This is definitely one of the most inspiring hairstyles of Ronaldo and the best thing about it is that this can be copied by both young boys and older men. You should also check out Latest Men Hairstyles- 150 Most Trending Hairstyles for Men
 5. Side Design Haircut
This side design haircut is brilliant for the young boys. If you like to opt for shaved hairstyle then you are definitely going to love this hairstyle. For this hairstyle, you need to go for shaved hair on both sides of your head and for the center part keep your hair in medium length. For the shaved part add one line extending from the front and going towards the back. This is popularly known as Ronaldo's Razor lined haircut.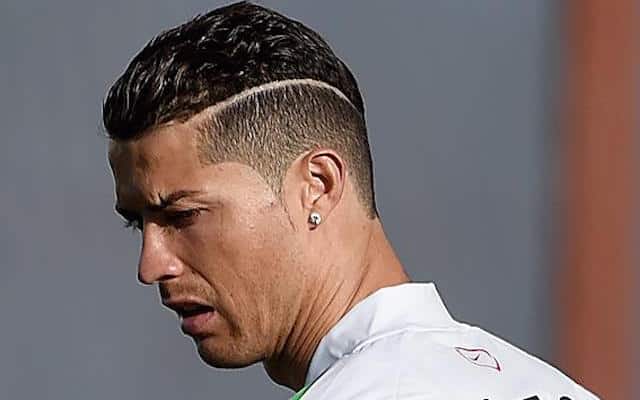 4. Short Hair Angle Cut
The short hair angle cut is a very trendy hairstyle.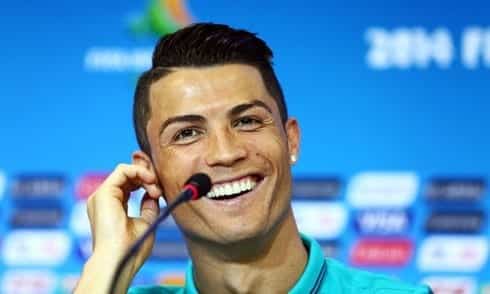 3. Short Side Cut
Such an amazing short side cut for boys. Instead of going for shaved lines on the both side of your hair you can go for the line only on one side of your head to add spice to your hair.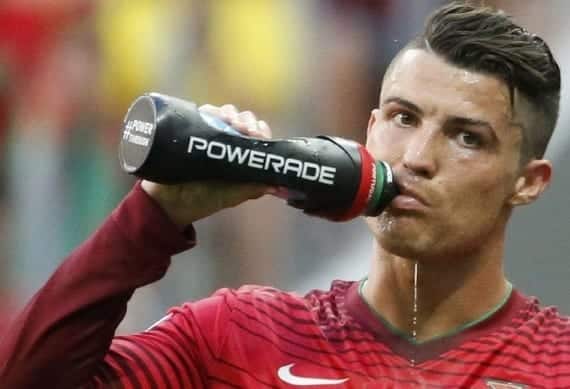 2. Funky Style
This combination of long and short hair is a very trendy and stylish cut.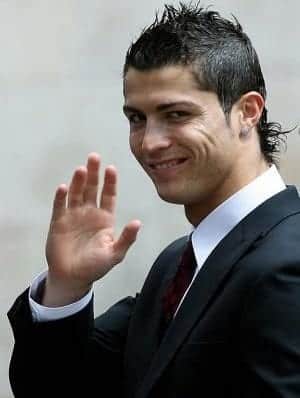 1. Messy Spiky Hairstyle
The one is one of his pics from the year 2015 and he looks as cute as always.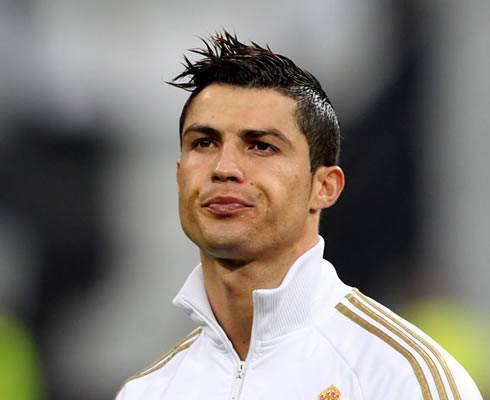 Cristiano Ronaldo has kept his style very trendy. There is so much more to write about him from his appearance, his style, haircuts, clothes etc. Ronaldo is one of the most stylish footballer and he is known for his unique style. He is already handsome and very smart which has led to his huge fan following. These pictures can an be inspiration to many boys who follow him. A new experiment and hairstyle every time can be great for a new look. Once in a while, it is important to pay attention to the hair and change the style to a new one.