Kate Middleton's Best Outfits. We are talking about the most followed and appreciated public figure, Kate Middleton is also known as Cathrine the Duchess of Cambridge. She is the wife of Prince William the Duke of Cambridge an heir to the throne of England.
She has great taste in fashion and she knows how to dress really classy and fashionable.  She knows how to follow the fashion trends and still manages to look so effortless and graceful. The mother of three children surely knows how to find the perfect dresses that will flatter her body and still look pretty simple.
Latest Outfits of Kate Middleton
Furry winter coats, short floral dresses, elegant red carpet gowns, you name it and you will find surely some inspiration from Kate's fashion sense. She can totally teach you a thing or two about the latest fashion trends. For a little change in your wardrobe, we present to you some of Kate Middleton's best outfits that you can find some inspiration from.

Styling Guide For Dressing Like Kate Middleton
How To Dress Like Kate Middleton On A Dime: Kate Middleton has made fashion headlines ever since she walked down the aisle. She is known for combining high-end fashion items with some items even from retail stores like TOPSHOP. Luckily nowadays its easier for commoners to achieve trendy and classy looks like her. You can easily dress like Kate Middleton on a budget because a lot of fashion stores create dresses inspired by her outfits.
How To Dress In A Sophisticated Manner Like Kate: When it comes to fashion there is a strict protocol that the Royals have to follow. By following these simple rules you can also achieve trendy and classy looks.
Do not overexpose your body.
Wear neutral colors.
Go for an A-line dress because it looks more flattering.
Choose appropriate footwear according to the occasion and place.
No outfit is complete without the right amount of accessories.
What Kate Middleton Wears Under Her Coat Dress:
One of Kate's go-to looks is a coat dress and it is a tricky one to pull off but the Duchess manages to look stunningly effortless in this outfit. She wears the same color and length dress underneath it. The trick for the coat dress is that her's is nipped at the waist and comes with an A-line skirt to give it an extra flare. A strong shoulder line also gives it a more defined look
Pencil skirts have always been in fashion because they make the body look so much slimmer. Their straight, narrow cuts give the illusion of a more skinny body and accentuate our body shape.
↓ 25 – Classic Work Outfit
This combo will surely motivate you to change your work outfits and start working to find some cool dresses. Here Kate is wearing a simple black knee-length coat with slight white detailing on it. A simple black dress of the same length underneath it and pair it with some black stockings. Accessorize with small pearl drop earrings and let your hair loose and you are ready to rock this classic outfit at your workplace.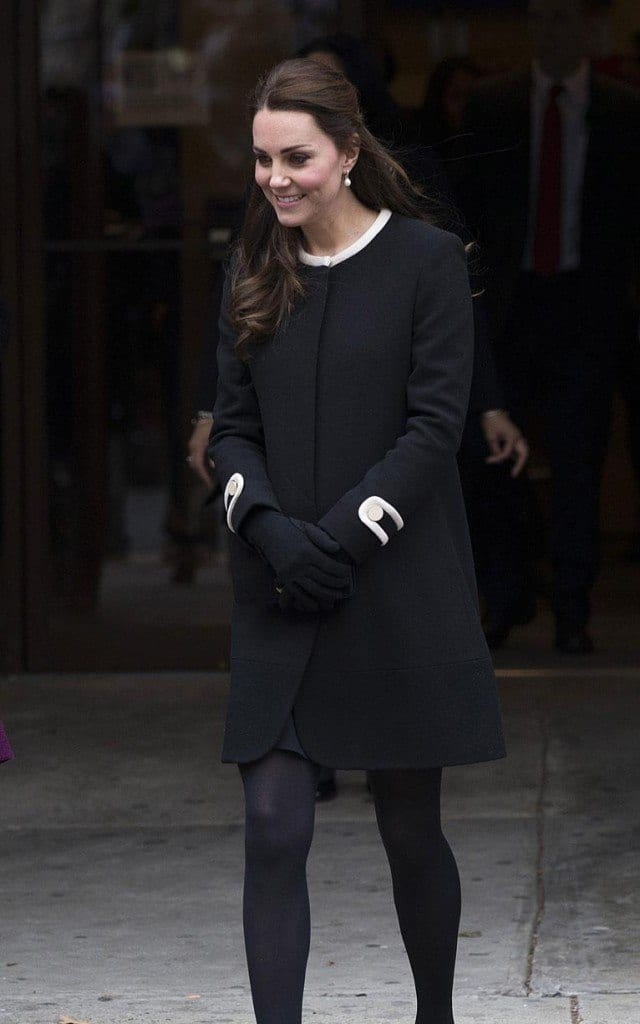 ↓ 24 – Grey With Turquoise Embellishment
Want to wear a grey dress but scared that it will make you look dull? Fear no more, Kate is to the rescue! Here she is wearing a light grey sheath dress with three-quarter sleeves. She brought some life to her outfit by simply adding some turquoise embellishments to make a pop of color. She paired this neutral-colored outfit with darker colored heels and clutch.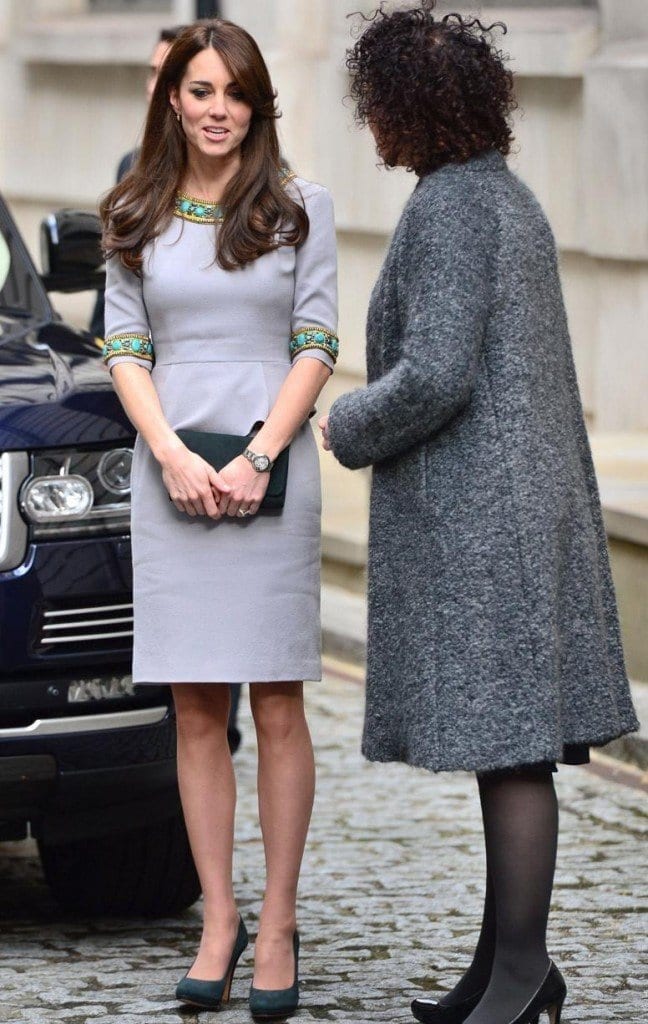 Source
↓ 23 – Style Coats With Belts!
Here she teaches us how to bring some smartness in our body when wearing loose coats. The solution is here, style it simply with belts!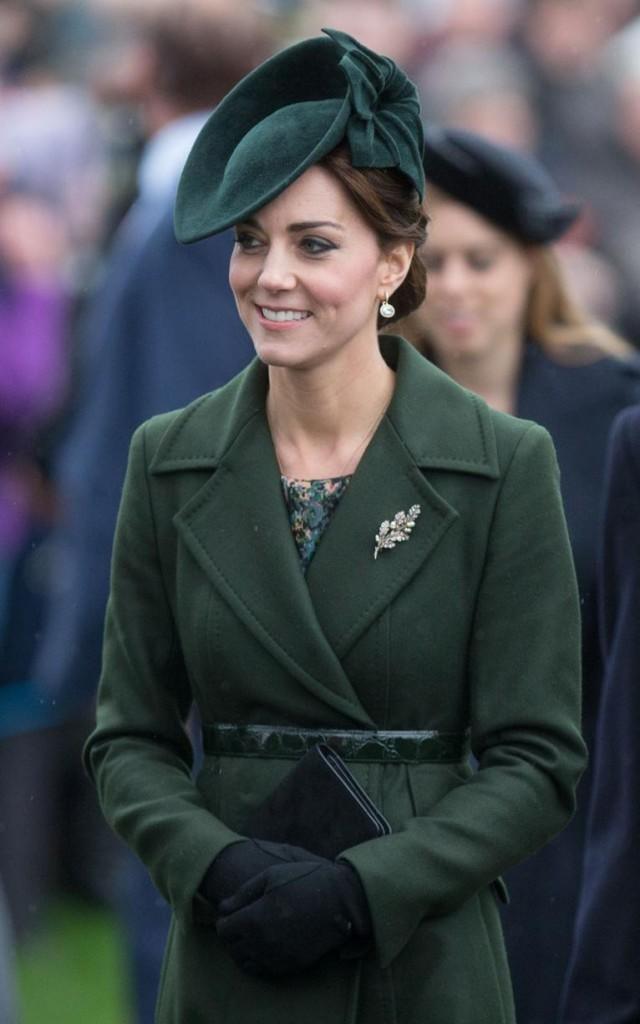 ↓ 22 – Plaid Skirt Suit
Another work outfit on the go! The good thing about skirt suits is that they make us look polished and more fashionable. Plaid prints are usually worn as casually but here again, Kate has managed to look classy and formal in plaid. She is wearing a plaid printed skirt suit and accessorized with contrasting colored clutch and shoes.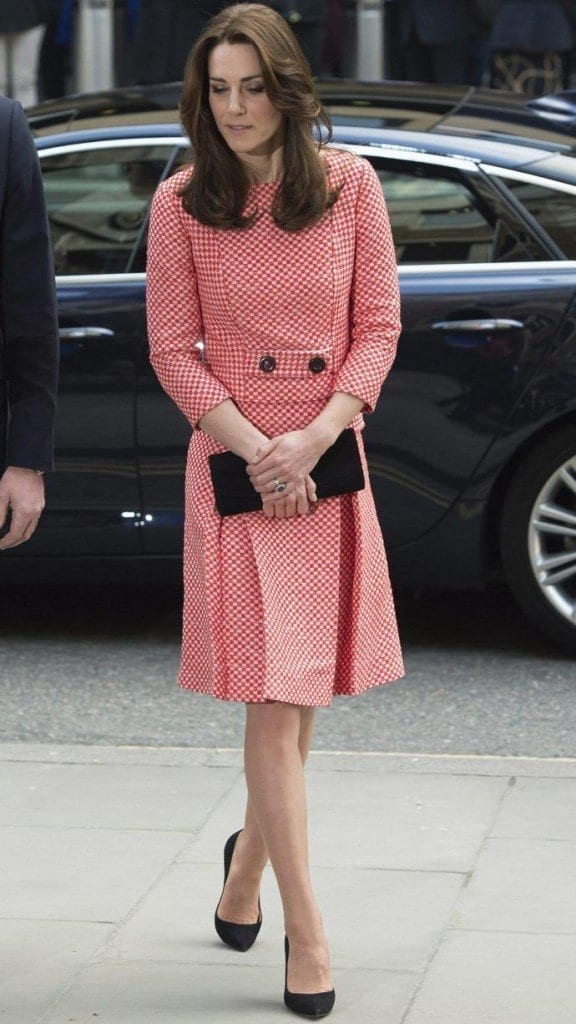 Recommended: [highlight]Gigi Hadid Outfits-28 Best Looks of Gigi Hadid This Year[/highlight]
↓ 21 – Elegant Teal Maxi Dress
Looking for something elegant and exquisite? Worry no more because we have the perfect solution. Kate wore this beautiful chiffon maxi dress in teal (one of her favorite colors) for an event. Paired the look with pointy-toe heels and for earrings, she selected a Pakistani designer Zeen.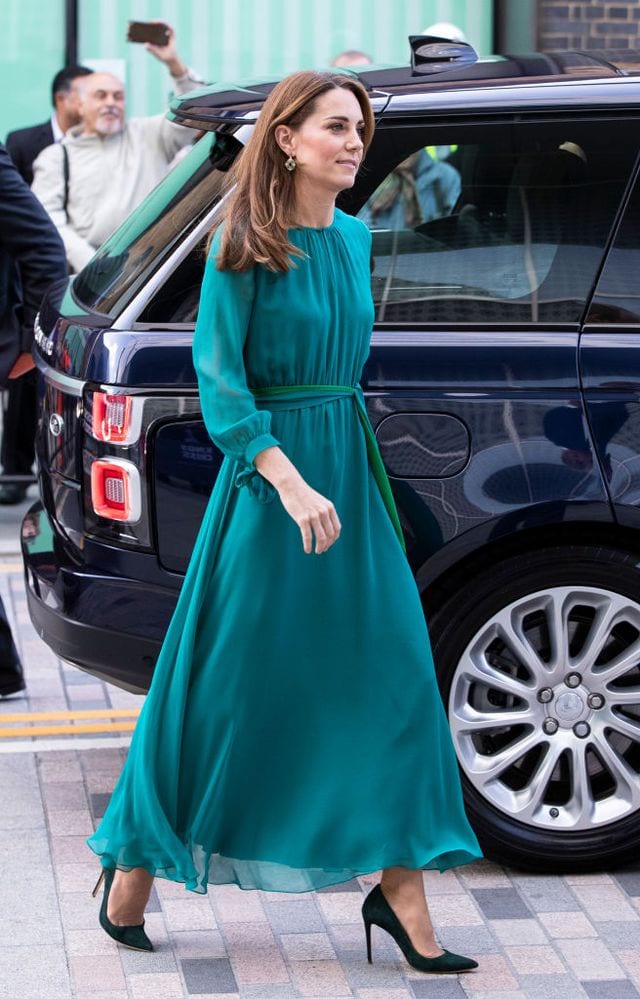 ↓ 20 – Laced Beauty
She looks so lovely in this blue lace dress. A little lace on this beautiful dress literally brought so much attraction and style to the overall outfit.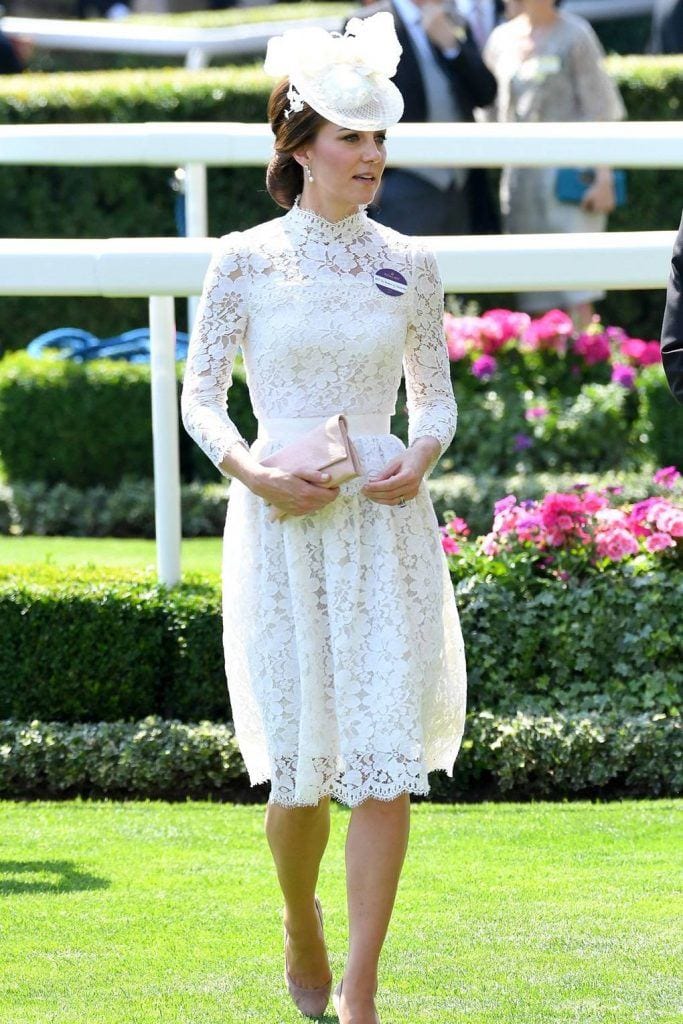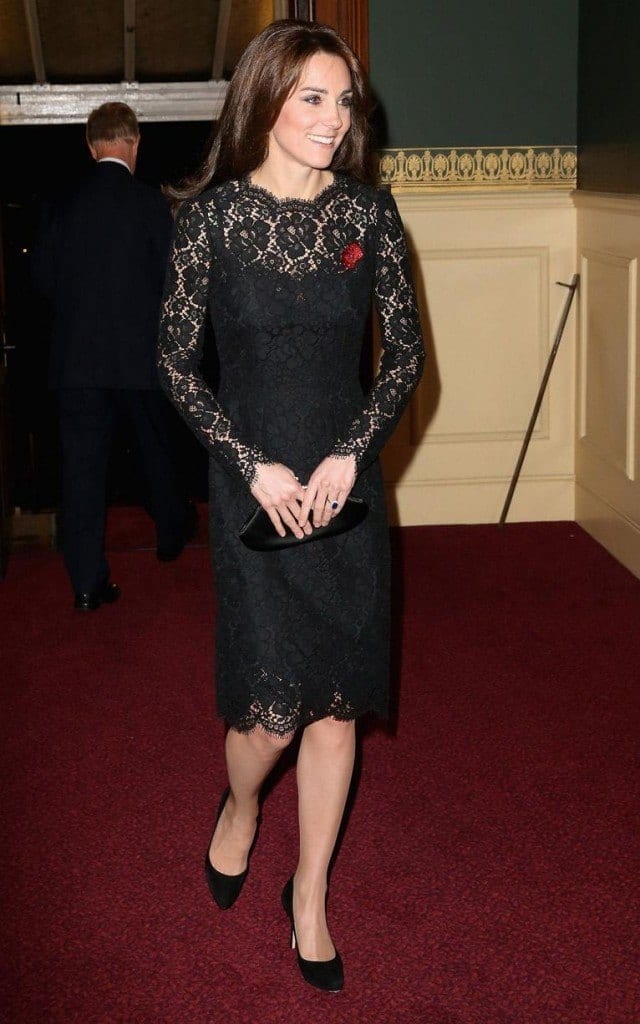 ↓ 19 – Jacket With Skinny Jeans Casual Look
It's been a long time since skinny jeans are a major fashion commodity. Kate Middleton rocked a casual look wearing an olive green jacket paired with black skinny jeans and chunky black boots.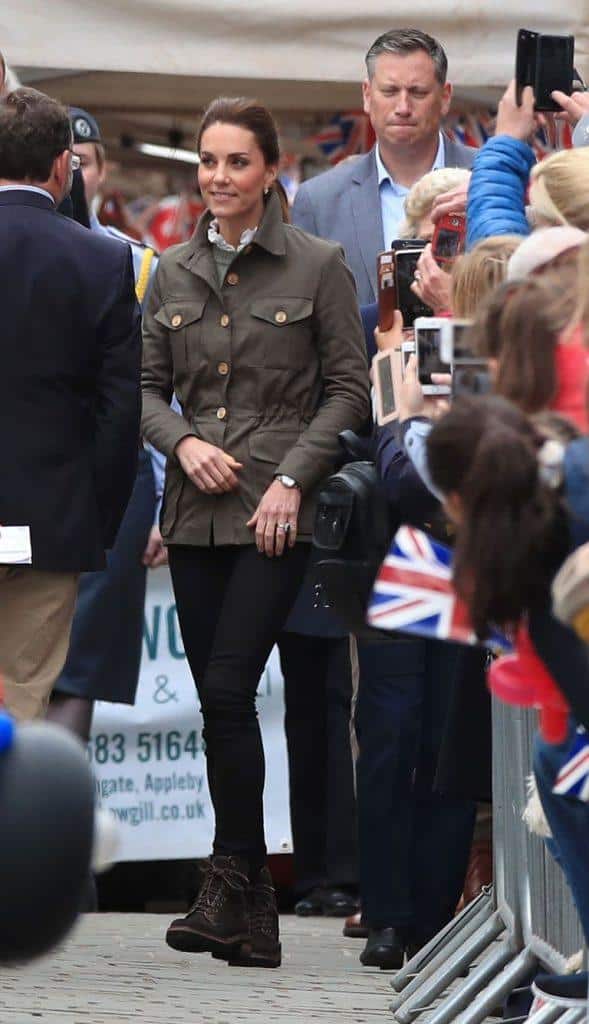 ↓ 18 – Chic Work Meeting Outfit
Here is another example of the Duchess looking chic in a business casual ensemble. Kate has slightly changed her fashion style here she stepped out wearing a stunning green blazer and paired it with navy bell-bottom trousers and white shirt.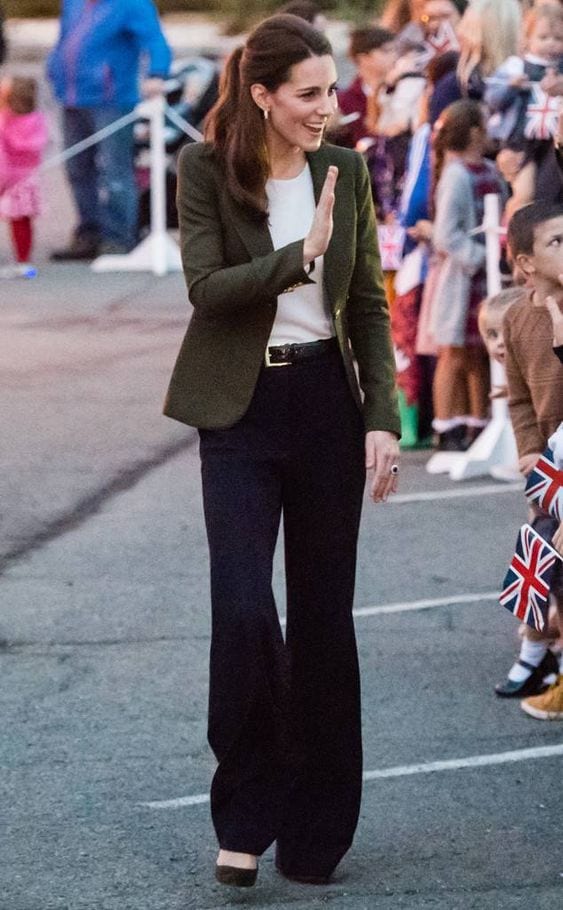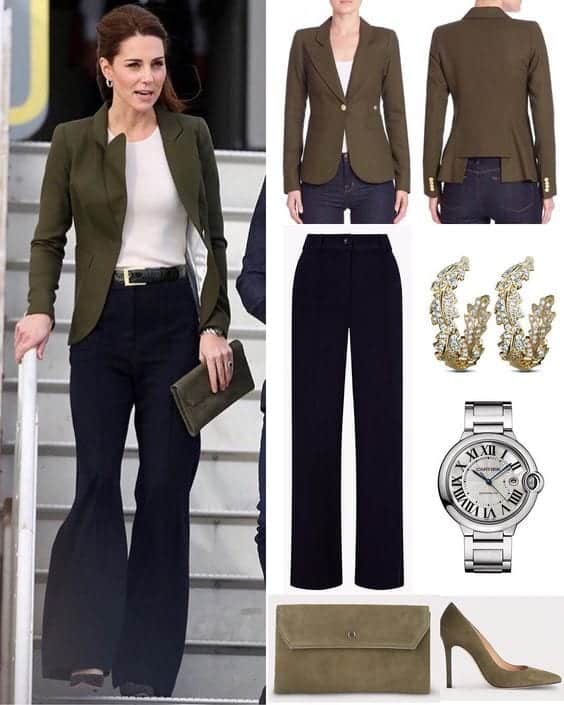 ↓ 17 – Pleated Skirts
The Duchess of Cambridge is not a fan of body-hugging outfits, she keeps her ensembles classy and modest. Pleated skirts are another way of giving yourself a heads up in trendy fashion race in a modest way.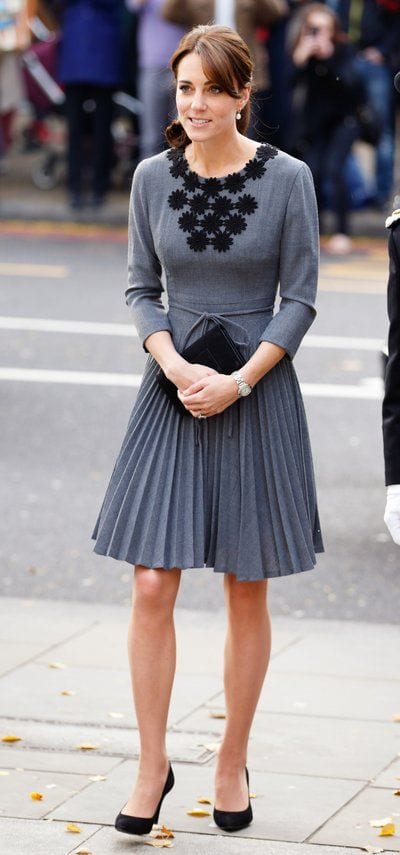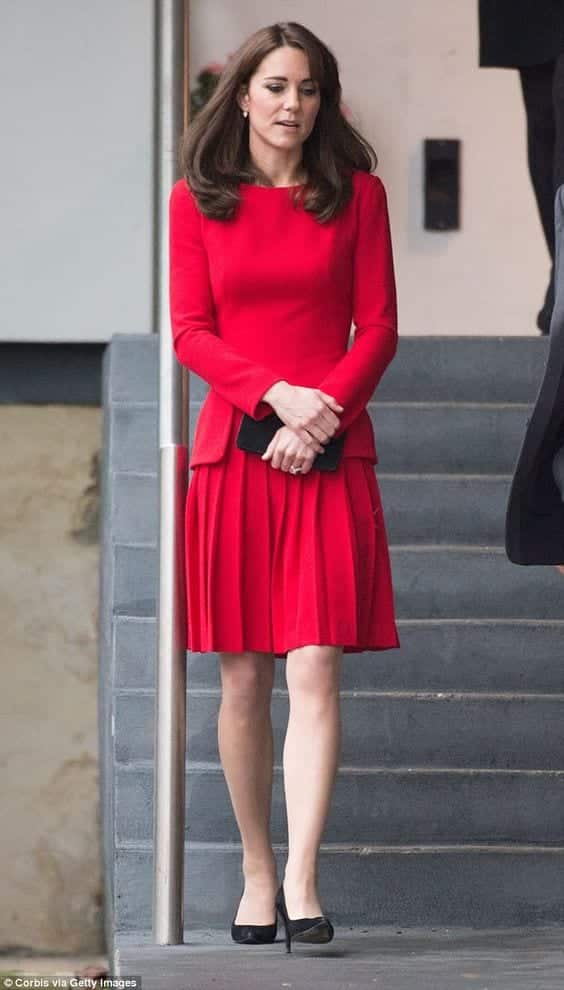 ↓ 16 – Kate's Street Style Fashion Look
You don't need to spend a whole lot of money to look like a royal. Here the Duchess put on a plaid Zara (an affordable fashion brand) coat and a cosy turtle neck sweater underneath it. She paired the pieces with skinny jeans and suede ankle boots and accessorized with a black tote bag.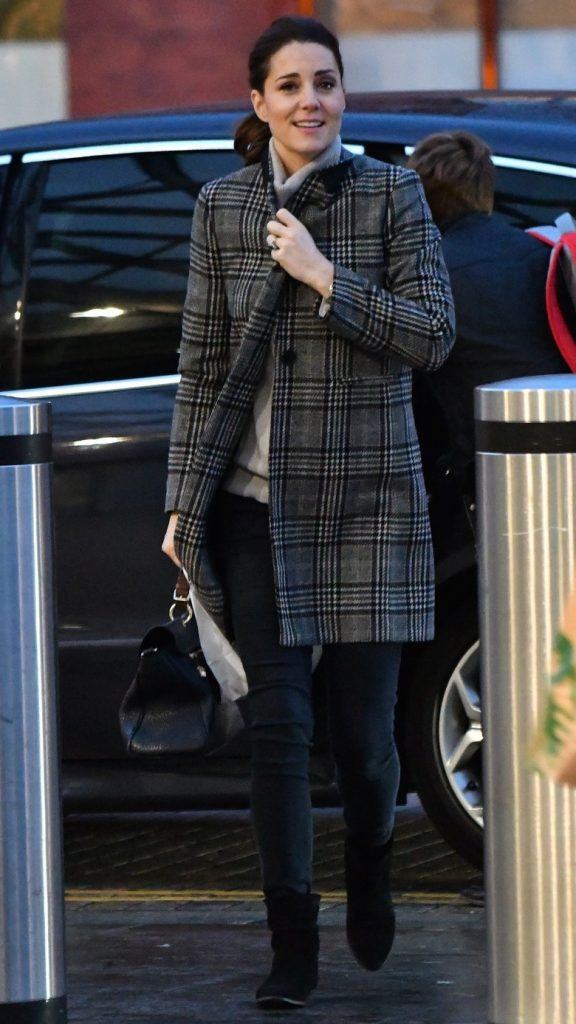 ↓ 15 – Sparkly Evening Gown
Kate's fashion choices have got us covered for all kinds of occasions. Here the Royal chose to wear this stunning pastel blue tulle gown with crystal embellishments. A subtle makeup look with nude lip and hair tied up give us very cinderella vibes.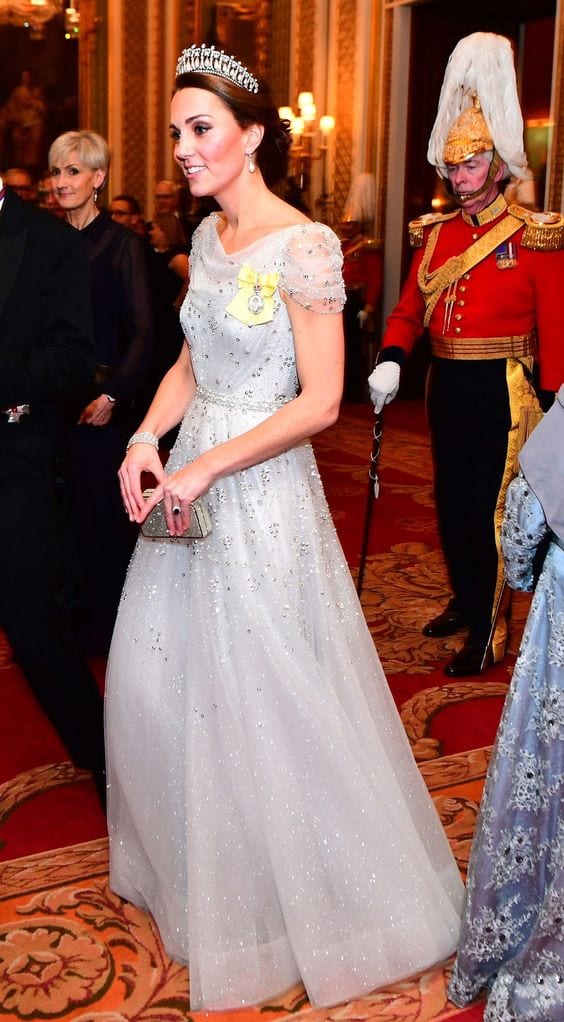 via 
Do have a look at [highlight]2019 Celebrities Hairstyles-24 Most Trending Hairstyles This year[/highlight]
↓ 14 – Flowy Floral Printed Dress
The Duchess knows how to look elegant and stylish at all times another attire she really likes are floral printed dresses. Especially for day time events like garden parties or other semi-formal engagements. Another trick we can learn from the Duchess is to add a belt to this light and breezy attire will make you look more stylish.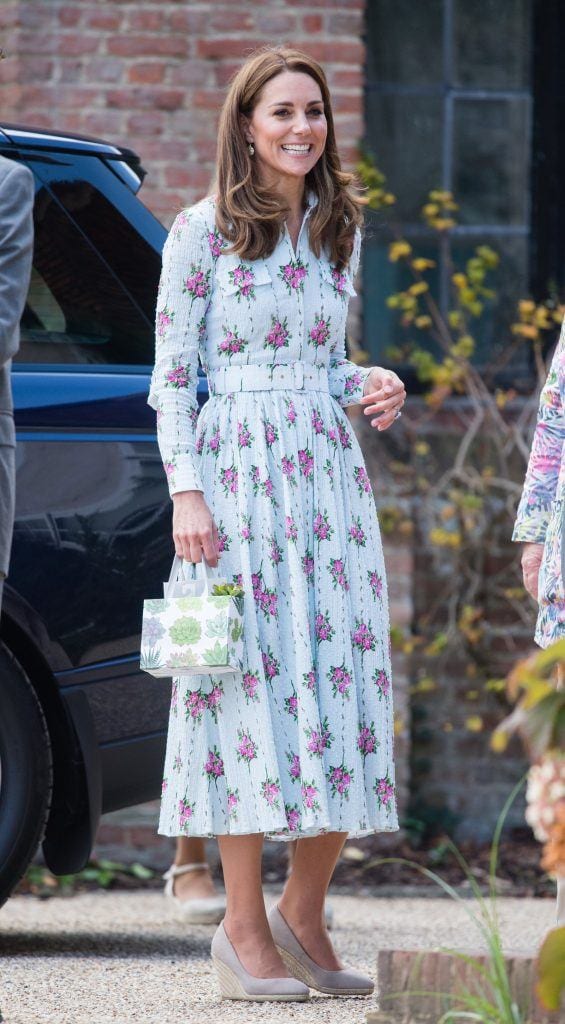 via
Kate stepped out in a stylish and surprisingly affordable floral printed shirt dress by Micheal Kors for dropping her kids to school.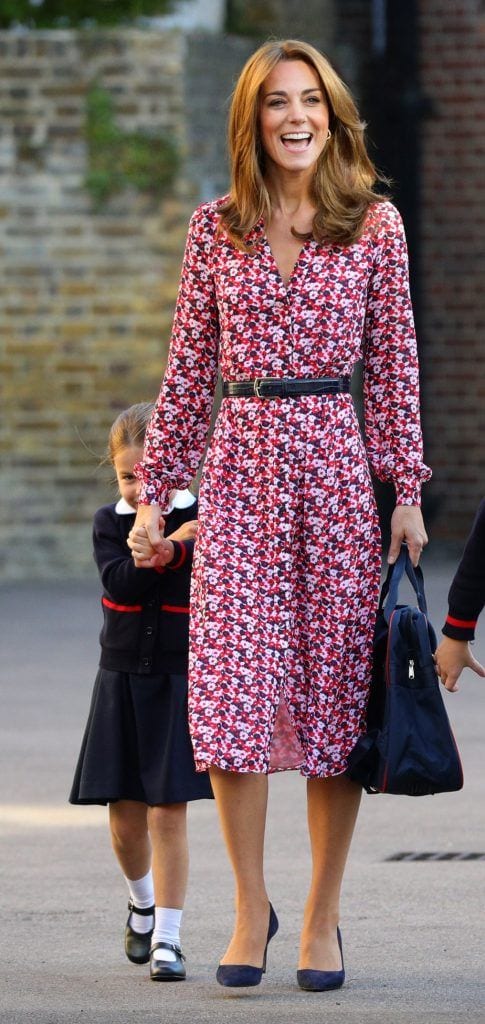 ↓ 13 – Comfy Casual Look
Another polished and casual look worn by the Duchess which can easily be accessible to us commoners. She wore a pretty eyelet blouse in white and paired it with tan culottes. For shoes, she went for white sneakers. This simple and comfy outfit will definitely make you look more stylish and effortless.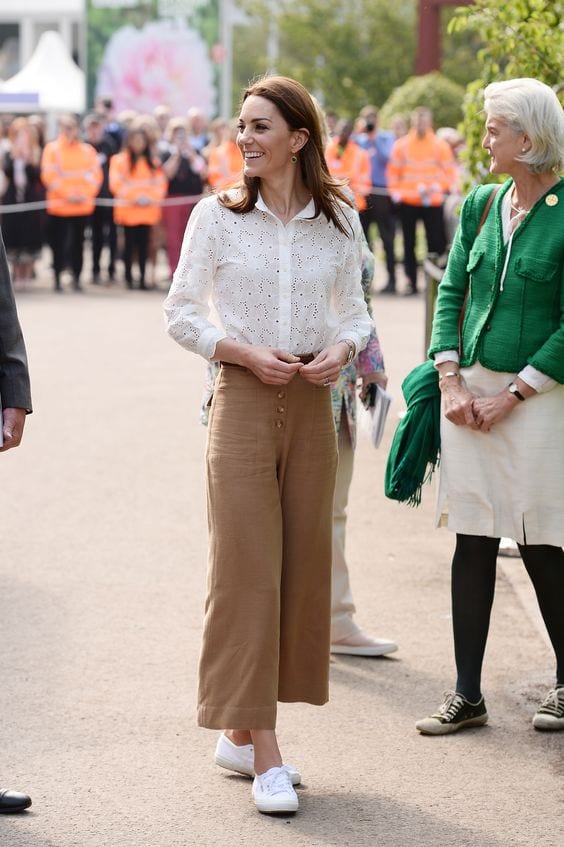 ↓ 12 – Culottes in Formal Style
Culottes are back in style and if you are a fan of these comfy pants like the Duchess than this look is perfect for you. Kate wore this fall-ready look to an official engagement. A button-down polka dot blouse in navy paired with black high waisted culottes. She finishes off her ensemble with a pair of black block heel pumps which is a more comfier alternative to her shoe of choice.

↓ 11 – The Go-To Coat Dress
Kate Middleton is very fond of the coat dresses it is one of her most favourite and go-to ensemble. A coat dress is a tricky affair but the Duchess knows how to rock this silhouette effortlessly. She has worn a coat dress to quite a lot of Royal engagements, she wears the same color and length dress underneath it and it's slightly fitted around the waistline to give it more defined shape. Oversized buttons and contrast colored clutch and shoes make the outfit more interesting.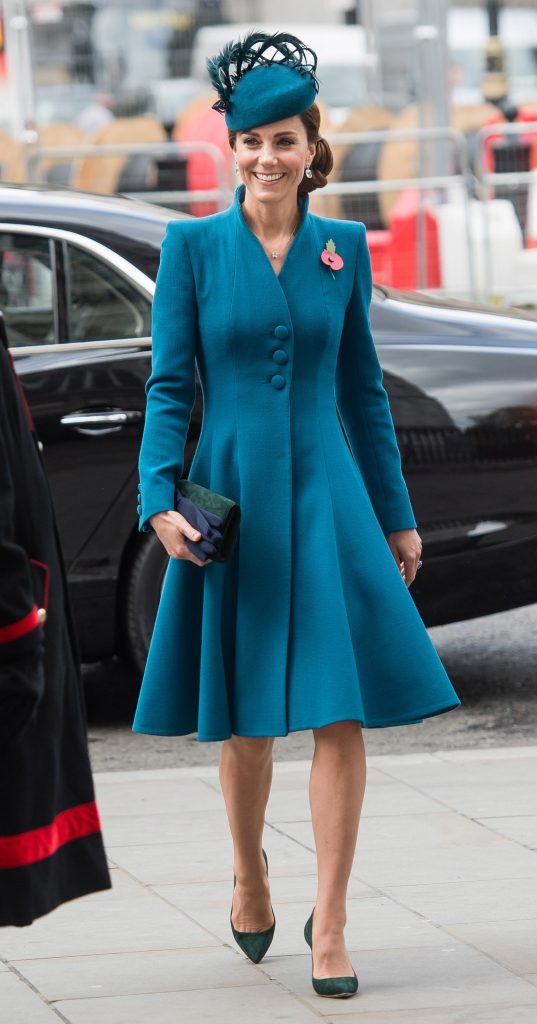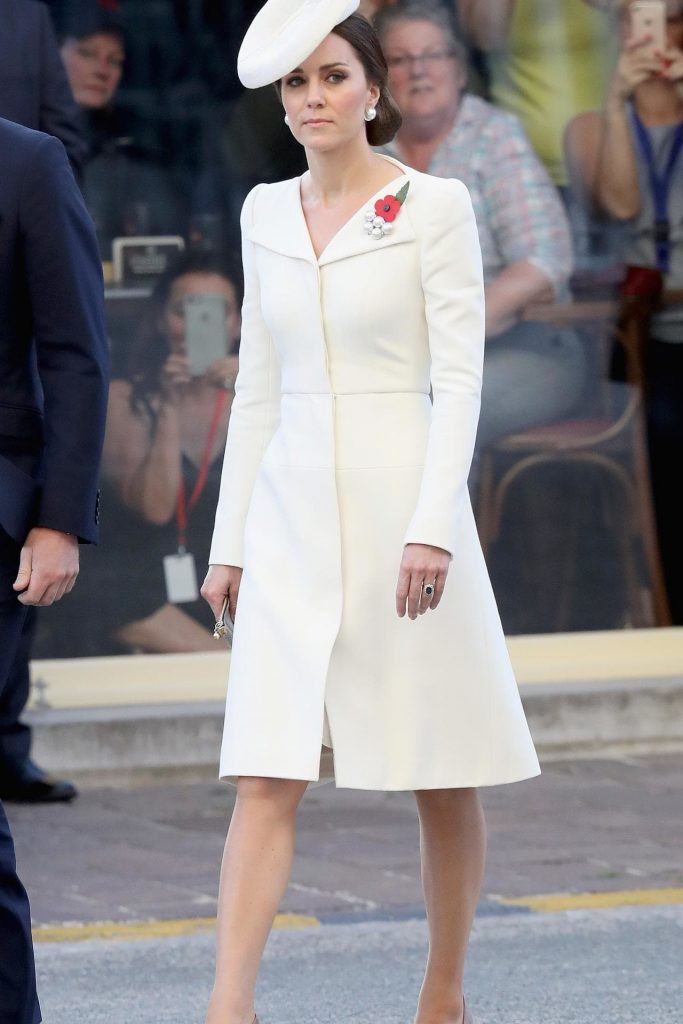 ↓ 10 Coat Dress With Trousers
The Duchess teaches us another way to rock this coat dress attire is by pairing it with some contrasting color trousers. Here Kate is wearing a green coat dress with white trousers and she finishes off the look with a darker colored suede clutch and pointy-toe pumps.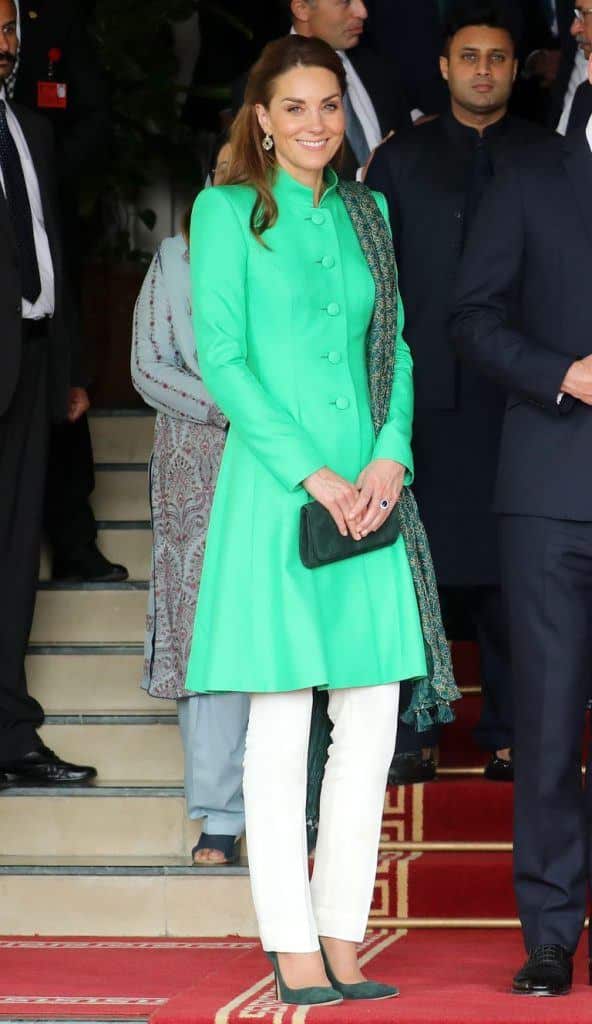 ↓ 9 – Plaid With Plain
Plaid with plaid is a classic combo and the Duchess of Cambridge also chose to pair these two articles. Here she wore a plain black turtle neck top with a plaid black and white skirt and a nude makeup look. For shoes, she put on her all-time favorite the pointy-toe pumps.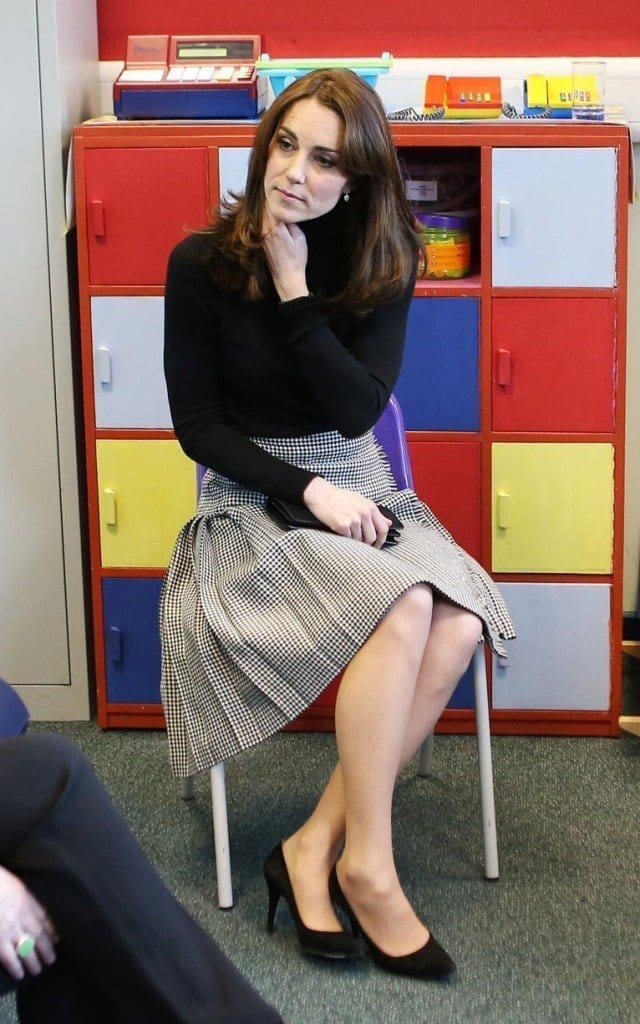 Here she wore the same combo but in a totally different style. This time she went for a bold red color midi skirt with a button-down top and black long boots.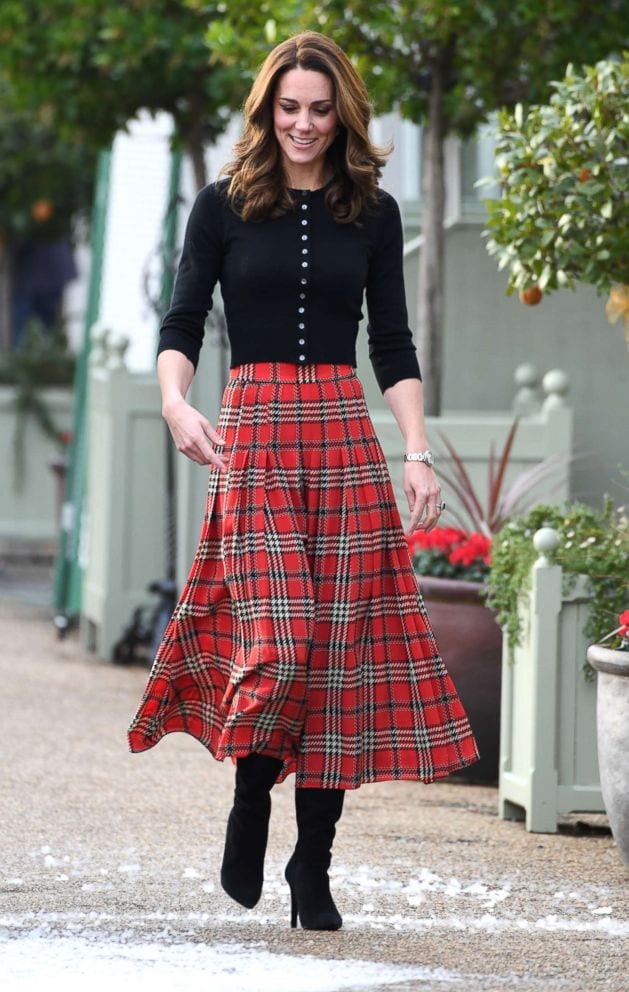 Don't miss out [highlight]10 Top Celebrities Eye Makeup Ideas to Copy Now[/highlight]
↓ 8 – Simple And Sophisticated
A simple and stunning piece in your wardrobe goes a long way and paired with the right accessories it can make you the life of the party. Here Kate wore a stunning royal blue dress and paired it with black clutch and heels. She let her hair down and wore
#07. Winter Fashion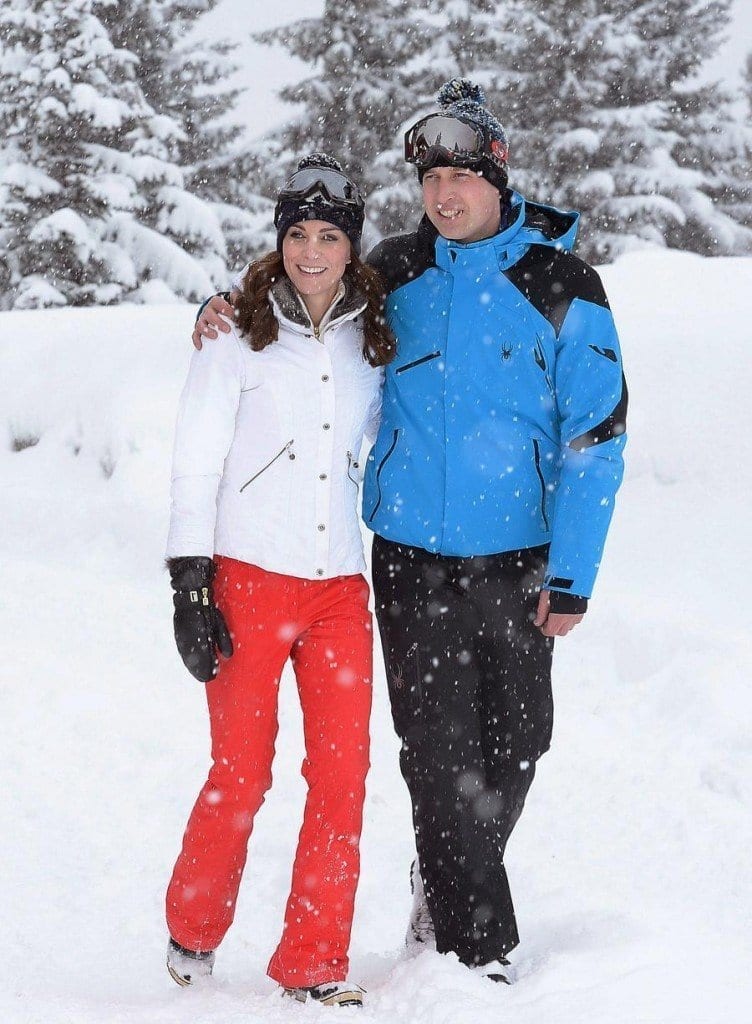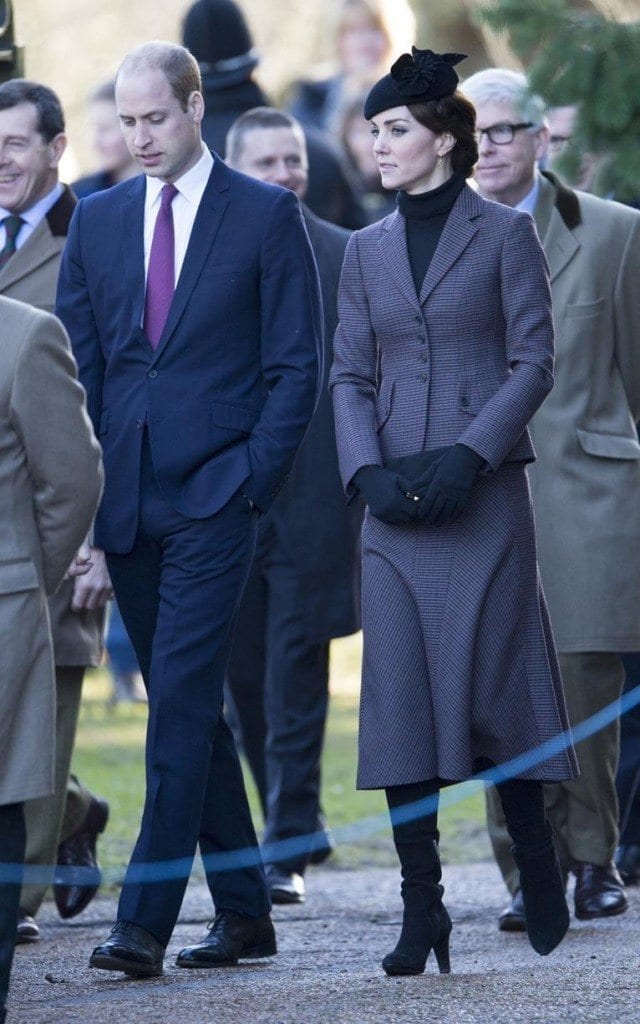 #06. Blue and White Embroided Dresses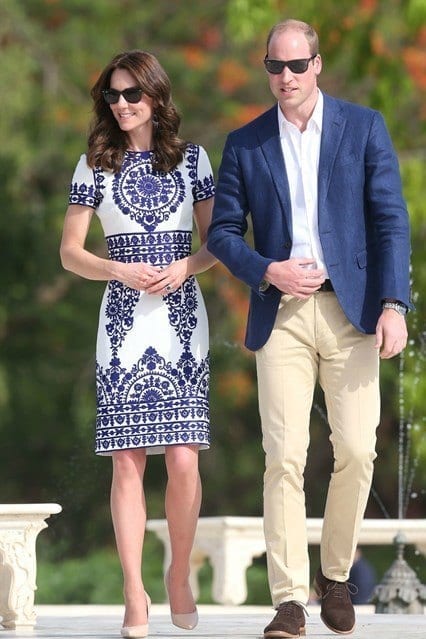 #05. Cool Asian Prints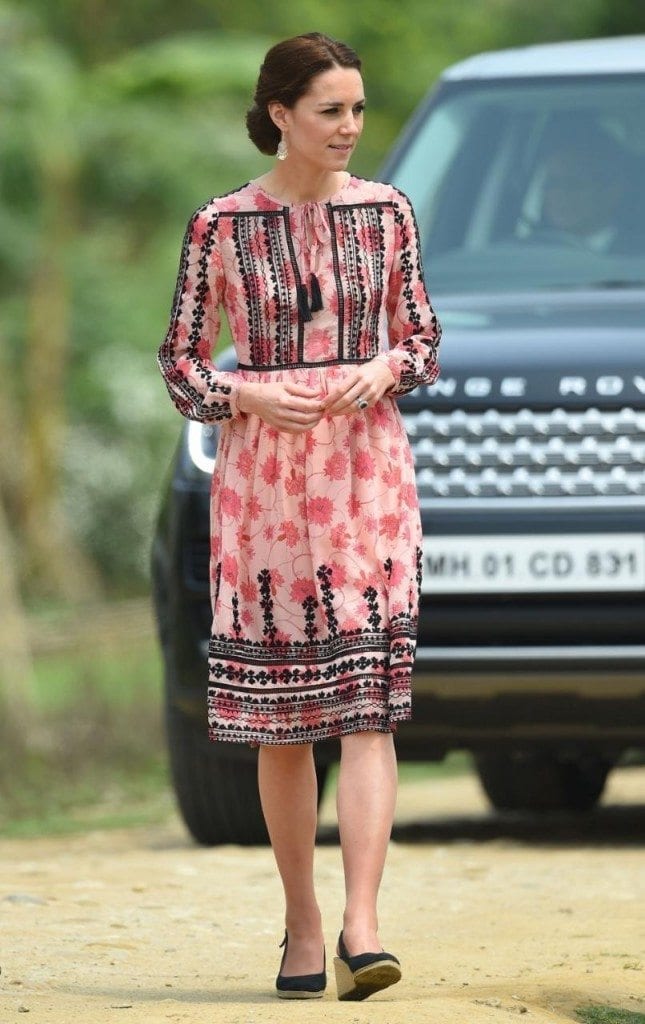 #04. Plain White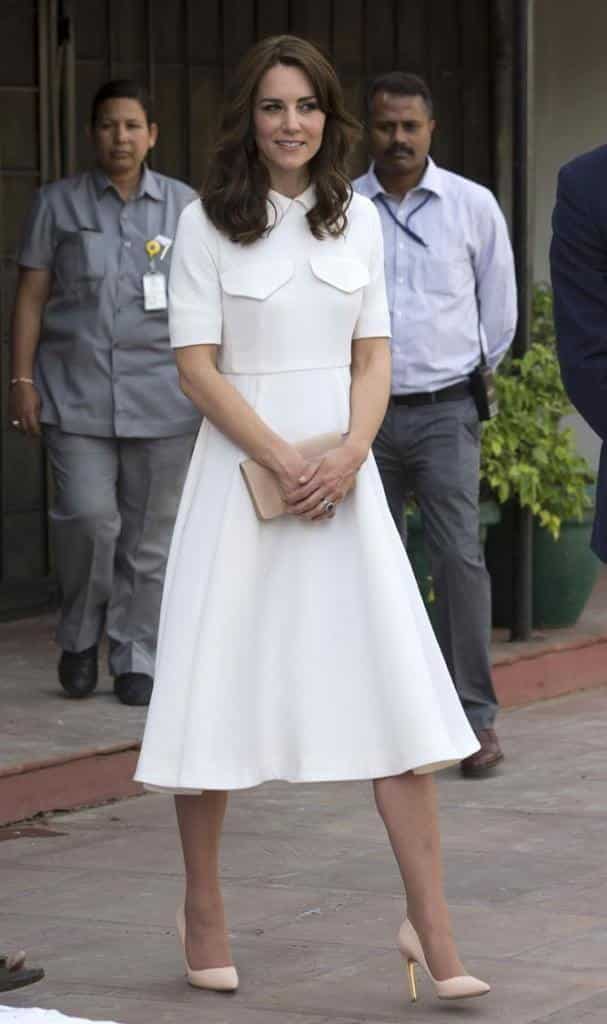 #03. Skinny Leggings For A College Girl Look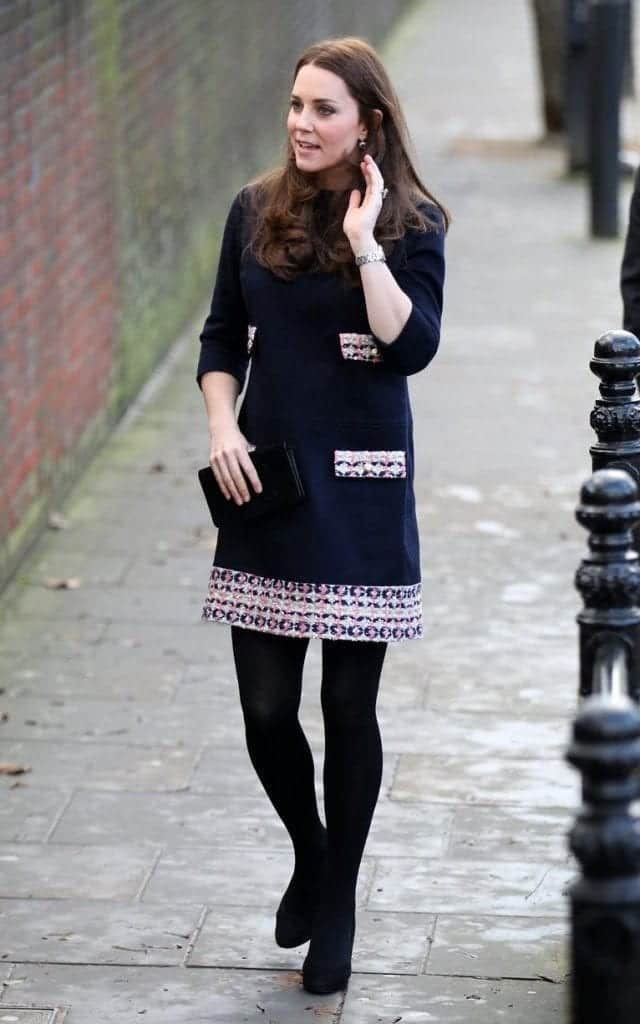 #02. Brighten Up Yourself On A Sunny Day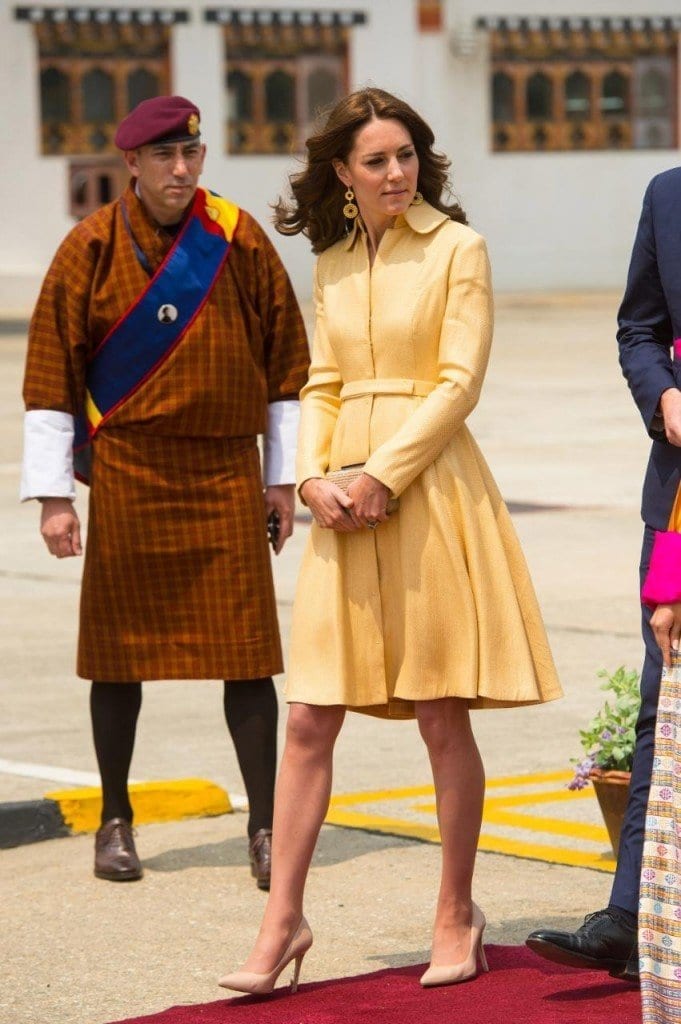 #01. A Smiling Face Always Looks Good