Top 10 Pakistani Female Models. The fashion industry in Pakistan is, no doubt, a female model dominated one. Our culture is rich in bridal customs and traditions, even the designers are lean more towards bridal dresses and bridal fashion. From the biggest names in the industry to the budding new artists, every fashion designer comes up with their paramount and majestic collection with every coming season. The wedding collection each year have some extraordinary attires that are shown in fashion shows by the supermodels of Pakistan.
Apart from that, women fashion has a larger appeal for designers because of the unlimited options of colour, cut, length and size. The diversity attracts the artist's eye. Hence, female models are in high demand all over and over the last decade or so Pakistan has produced some of the finest models known in the world.
Here is the list of top 20 female models from Pakistan who are being categorized on the basis of Instagram followers.
Best Female Models from Pakistan 2020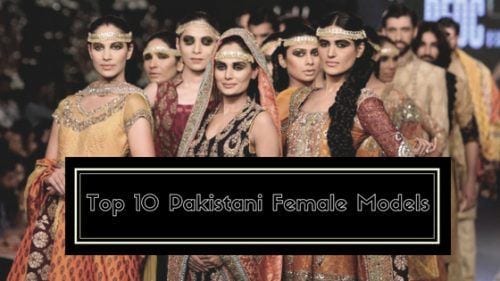 ↓ 20- Mushk Kaleem
Mushk Kaleem started her modeling career more sternly in 2017. She is an emerging Pakistani female model who started off her career from Sunsilk's shampoo campaign and thereafter this talented and hard working model was lucky enough to work with the most recognized designers of Pakistan fashion industry like Nomi Ansari, Elan and many more. Her one of the impeccable work includes the campaign with Zara Shahjahan that was actually named after her that is 'Mushk by Zara Shahjahan'. Instagram followers 8657.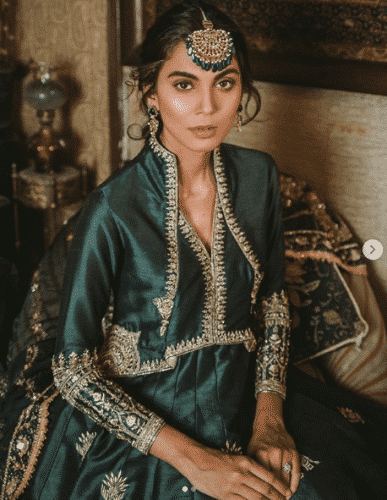 ↓ 19 – Hira Shah
Born in Hyderabad, Pakistan, Hira Shah is a London-based International model as well as a fashion designer. She rose to prominence is 2016 when she was nominated for the Best Emerging Talent (Model) award at the Lux Style Awards and again in 2017 which she won. She was also nominated for the 2019 Best Model of the Year LSA. As a fashion designer, she participated in the Muuse's Most Promising Designer competition by Vogue Talents and Vogue Italia in 2011 and 2012. Her work has been published in magazines including Vogue Italia, Asiana Magazine, Khush Magazine, Asian Bride Magazine, Syn, Slave and Defuse Magazine to name a few. Here are Top 10 Pakistani Male Models 2020 Updated List.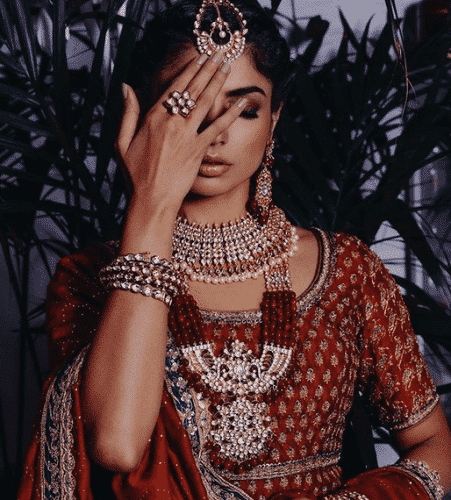 ↓ 18 – Anum Malik
Anum Malik is an up an coming model who has been in the limelight for the past 2 years. She has done various successful campaigns since for famous brands including Shehla Chatoor, Khaadi, AlKaram, Natasha Kamal and Jeem. She was nominated in 2016 for the Best Emerging Talent award as well as the Best Model award in 2019. She won the LSA for Best Dressed Female in 2017.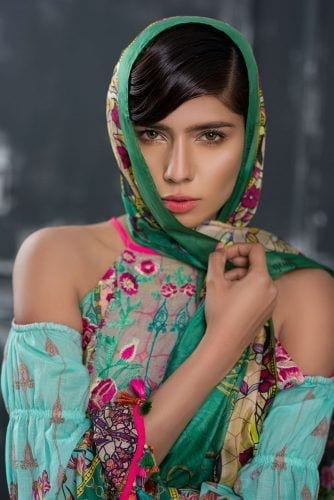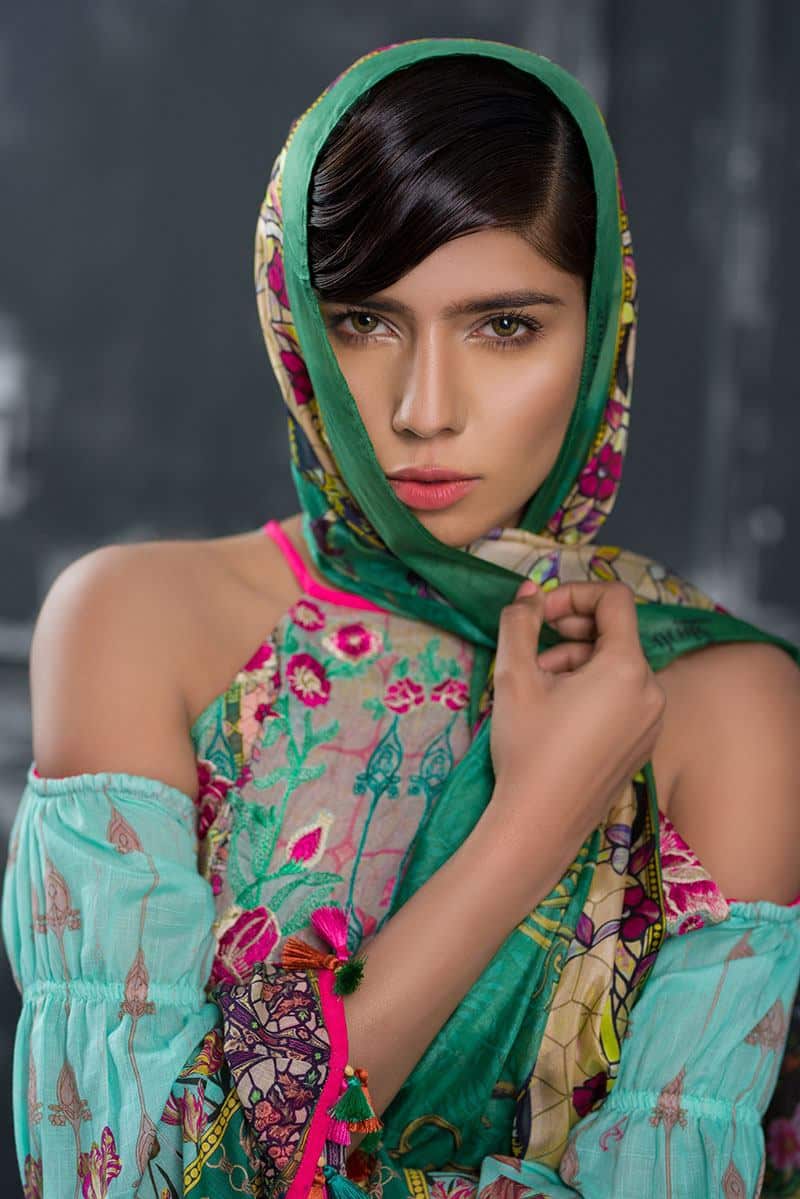 ↓17 – Roshanay Afridi
Roshanay Afridi is certainly a determined, driven and daring Pakistani female model who has been working for some renown international brands before stepping into Pakistan fashion industry. In 2017, she had her first ever shoot with Sana Safinas which came out absolutely fabulous. And with the period of time, she progressed and started receiving immense opportunities to work with some other famous brands and fashion designers of Pakistan. Because of her tremendous performance, she was nominated as the best female model of Pakistan at Lux Style Awards. Instagram followers 28.5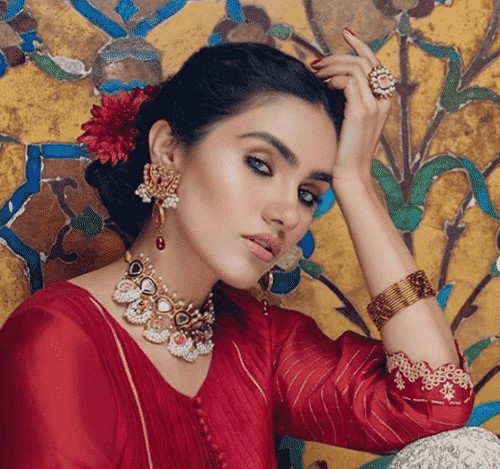 ↓ 16 – Farwa Kazmi
She is one of the most stunning and gorgeous models of Pakistan who has been setting the ramps on fire since very long. Her ever so stunning looks made her way to work as a model for the topmost fashion designers like HSY, Nomi Ansari, Nida Azfer, Zara Shah Jahan, and the list goes on. She was also a part of the renowned brand outfitters. Instagram followers 29.4k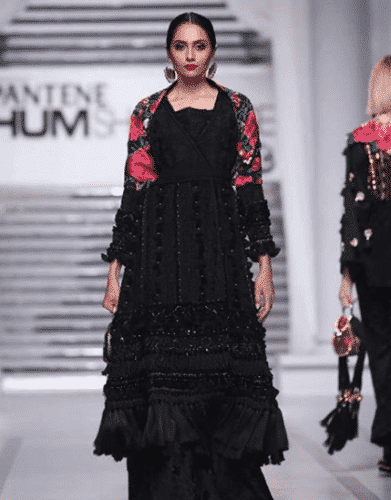 ↓ 15 – Nooray Bhatti
Nooray Bhatti is a 32-year-old Pakistani fashion model with 32.7K Instagram followers, originating from Karachi who first started her career in 2003. Her debut was with Tapu Javeri. She's the sister of Sadaf Pervez who's also a model. Nooray has established herself as one of the leading and most promising faces in the world of modeling. She has modeled for Fahad Hussayn Rizwan Beyg, Umar Sayeed, Nilofer Shahid, Deepak Perwani, Karma, Maria B, Amir Adnan, and many others. She regularly appears on PFDC Sunsilk Fashion Week and Pakistan Fashion Week. She's been nominated for Lux Style Award for Best Model five times since the start of her career. Don't miss out these Top 10 Pakistani Clothing Brands for Women 2020.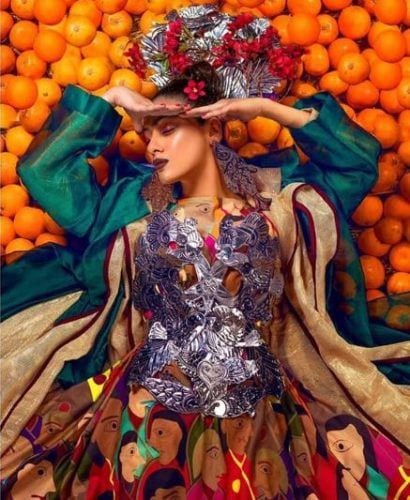 ↓ 14 Eman Suleman
The face that beholds innocence and the eyes that speak itself. Eman Suleman is an epitome of beauty who is being proclaimed in this fashion industry with her magnificent looks and winning attitude ever since she stepped into this glamorous world. Her work is outrageous and praisable. She has worked for some well-known designers and brands of Pakistan that includes Zara Shahjahan, Saira Shakira, Nida Azfer, Generation, and many more. Eman Suleman was honored to be nominated for Lux Style Awards as the Best Emerging talent in Fashion which she boycotted because of some women harassment issues. Instagram followers 68.1K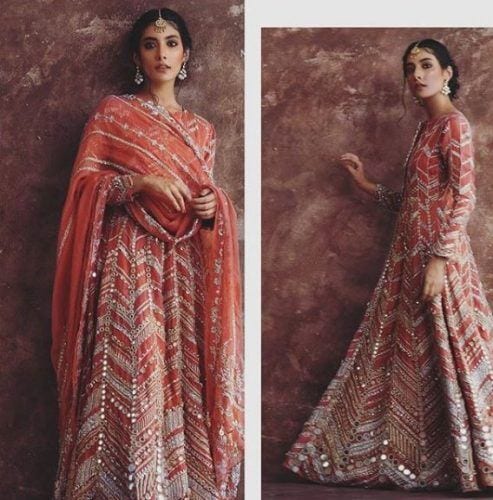 ↓ 13 – Zara Abid
She was nominated for Best Emerging Talent at the LSAs in 2016 and for the next two years for the Best Female Model award. She has carved a name for herself in a short period of time and has been a part of numerous fashion shows, ramp walks and campaigns since her debut. Instagram followers 67.9K. Also, have a look at these Top 10 Pakistani Brands For Hair Care.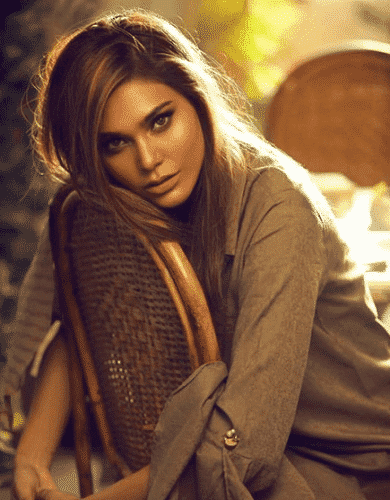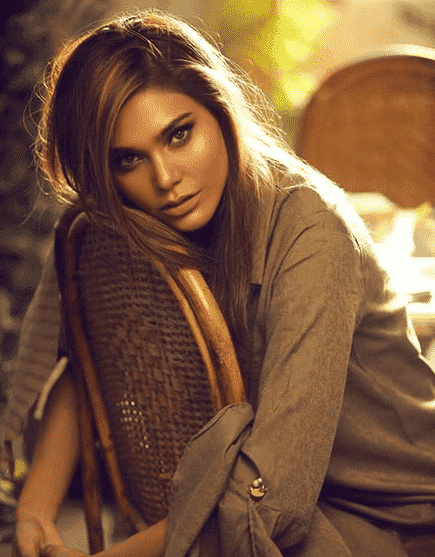 ↓ 12 – Cybil Chaudhry
Cybil Chaudhry is a 35-year-old German-Pakistani model with 110K Instagram followers. She's one of the most successful and established names in the modeling community. She started her career in 1999 when she was just 15 years old. She has done modeling for numerous national and international designers including Asim Jofa, Faraz Manan, Fahad Hussayn, Sobia Nazir, Flitz, Gul Ahmed, Bareeze, Karma, HSY, Mehdi, Umer Sayeed, Muse and many more. She won the 2014 LSA for Model of the Year and has been nominated three times besides. She is a divorced single mother of two sons. Here are Top 5 Expensive Weddings in Pakistan.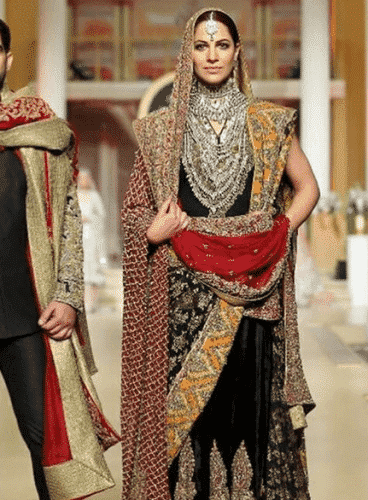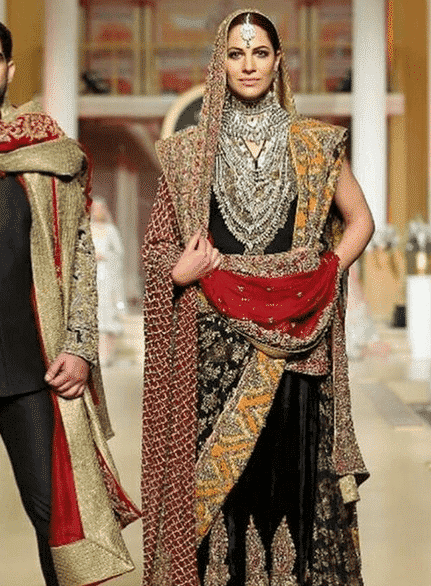 ↓ 11- Sabeeka Imam
Sabeeka Imam is a British born Pakistani model who has studied direction and film making from a foreign university. She started her modeling career since she entered her teens. She is the most talented model who has done a number of International projects all along with various magazines of UK. She was honored to receive the British Asian Model Of The Year award in the year 2011. Speaking about her work in Pakistan, she has done a tremendous job with the most prestigious designers of Pakistan and always sizzling down the runway with her gorgeous looks. Apart from this, she has appeared in many TVCs, acted in Bollywood and Lollywood movies and made her name with all the hard work and determination. Instagram followers 113K.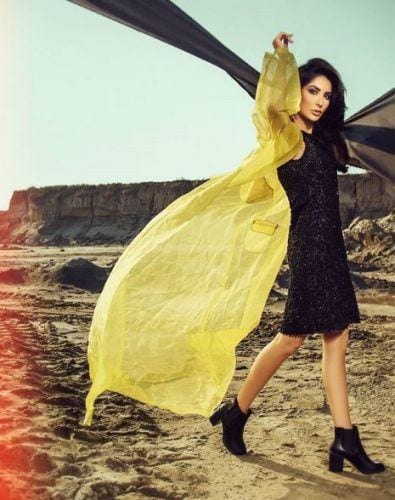 ↓ 10 – Amna Babar
The 25-year-old supermodel with 135K Instagram followers started her career with Khawar Riaz and has since then collaborated with many renowned names like Ammar Belal, Fahad Hussayn, Ali Zeeshan, Ather Shahzad, Guddu Shani, Maraam & Aabroo, Deeves, Nilofer Shahid, Saim Ali, and Rana Noman Haq. She regularly appears on PFDC Sunsilk Fashion Week and Pakistan Fashion Week. She has appeared in several music videos as well. Babar won the 13th Lux Style Award for Best Emerging Talent and 17th Lux Style Award for Model of the Year. She was nominated in 2015 and 2017.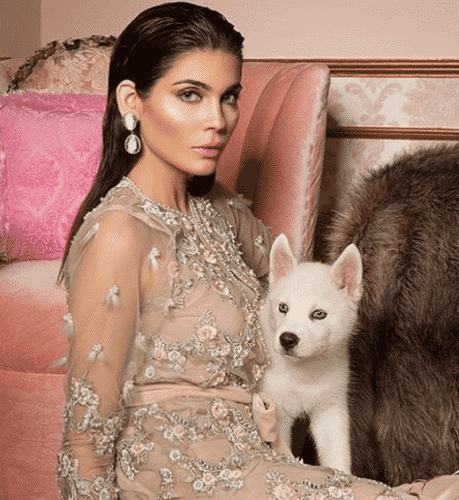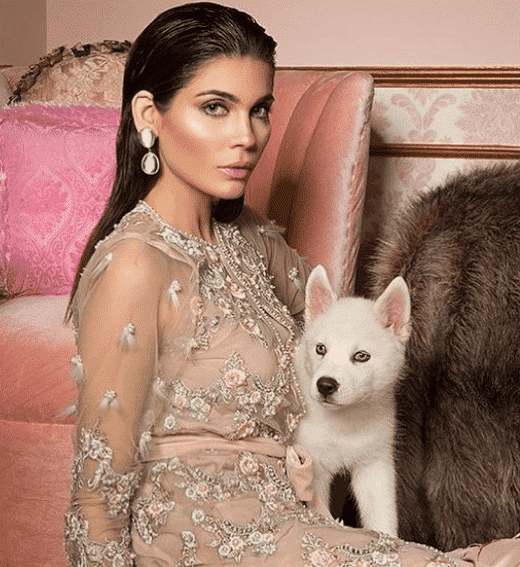 ↓ 9- Neha Rajpoot
Neha Rajpoot is an exotic beauty, who has quickly become the favorite of major fashion houses. Being half Pakistani and half Ukranian, she proves herself to be the perfect blend of both east and west and bold enough to experiment either of the fashion. This light colored eye girl has been the on the cover of some deluxe magazines too. Not only that she is being praised by her modeling but also, she has been impressing the audience from her acting skills too.  Her drama serial 'Moray Saiyyan' received an overwhelming response. Indeed, that day is not far when this alluring face will be captivating the film fraternity. 156K Instagram followers.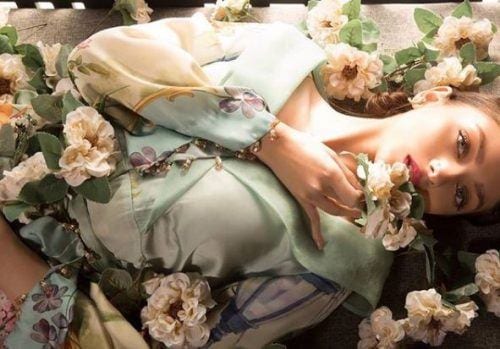 ↓ 8 – Fouzia Aman
One of the veterans of the fashion industry and indeed a supermodel, Fouzia Aman is a seasoned model who hails from Karachi. She started her career in showbiz at a young age and achieved fame soon after. She has been working for the past 15 years and has done modelling for numerous brands including Khaadi, HSY, Amir Adnan, Umar Sayeed, Sania Maskatiya, Gul Ahmed, Karma, Nickie Nina and many more and has also done several television commercials. She won the 2016 Model of the Year LSA and was nominated in 2008 and 2014. She is also a proud single mother of a young boy. Instagram followers 227K.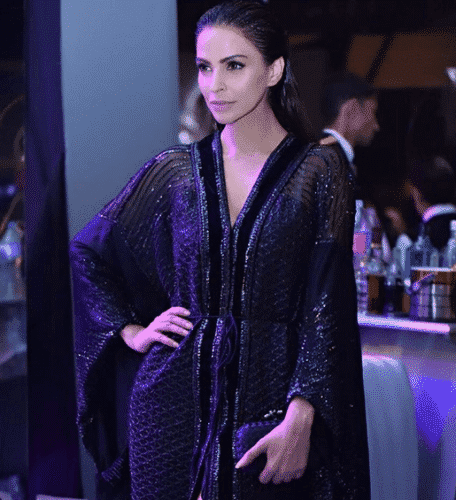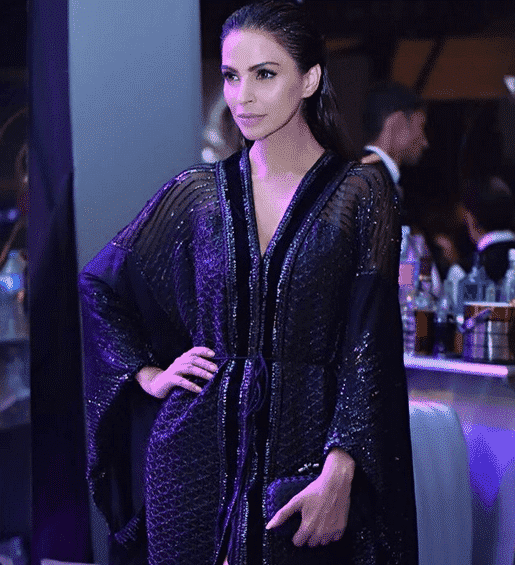 ↓ 7 – Rabia Butt
Rabia Butt is a 28-year-old Pakistani model who hails from Lahore. She's been in the industry since 2008 and has been nominated for the Best Female Model award in 2009, 2010, 2012, 2014, 2016 and 2017. She won the 2008 LSA for Best Emerging Talent and also went on to win the 2011 LSA for Best Female Model. Instagram followers 239K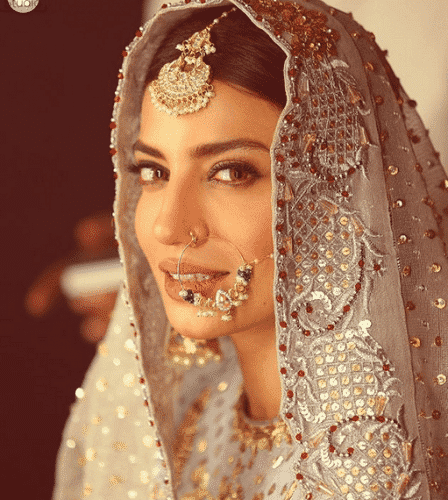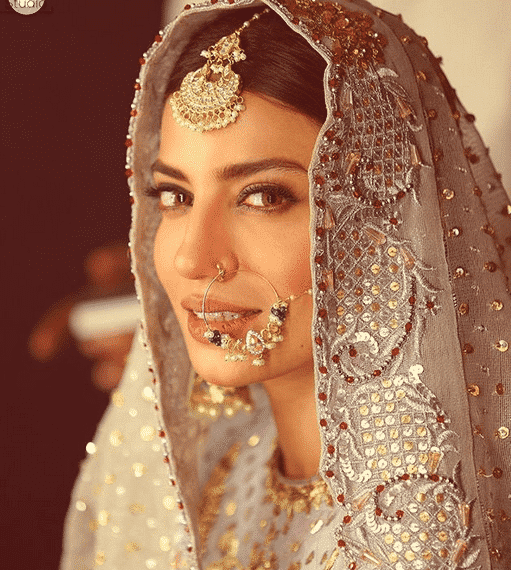 ↓ 6 – Amna Ilyas
She is an established actress as well as a model who is 26-year-old with 275K followers on Instagram. Amna Ilyas is originally from Lahore. She was nominated for the LSAs in 2011 and 2012 and won the Best Dressed Female Award at the 11th Lux Style Awards and Best Female Model at the 14th Lux Style Awards in 2015. She made her film debut in 2013 with Zinda Bhaaag which was a critical and commercial success. She's been a part of several films, doing item songs and full-fledged roles as well as multiple television serials since. Amna has worked with all top fashion designers and brands of Pakistan including Karma, Chen One, Khaadi Khas and HSY.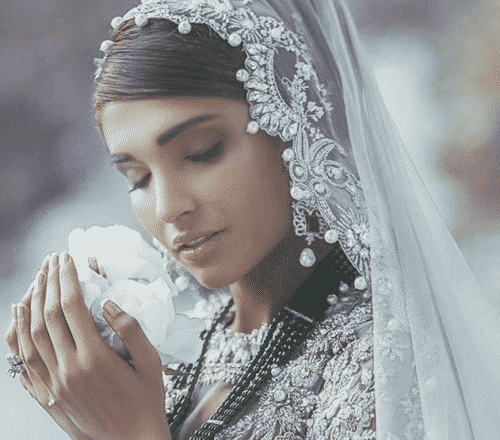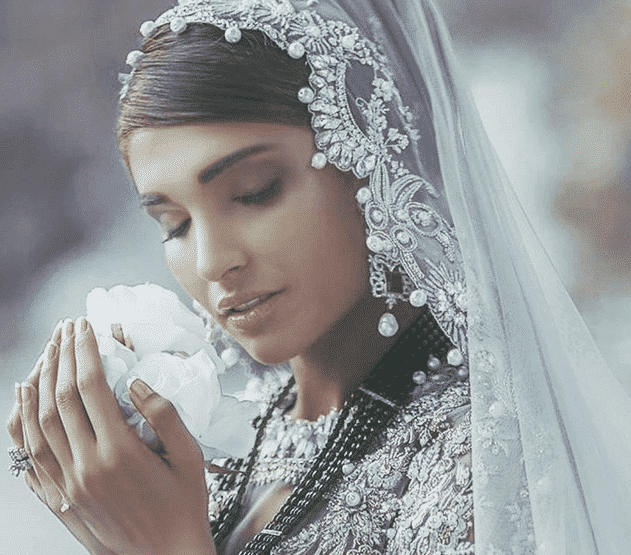 ↓ 5 – Sunita Marshal
Sunita Marshal is the shining star of Pakistan Fashion Industry who was introduced in the world of glamour by her aunt. Sunita has done numerous astounding campaigns in her extensive modeling career and worked with some leading designers of Pakistan that include HSY, Banto Kazmi, Deepak Perwani, Nilofer Shahid and many more. Being one of the most sexist lady, she was honored to receive the most prestigious award for the best female model at 7th Lux Style Awards. Undoubtedly, Sunita marshal is one elegant and decent model who appeared in many TV serials and made her fan go crazy with her performances. Instagram followers 368k.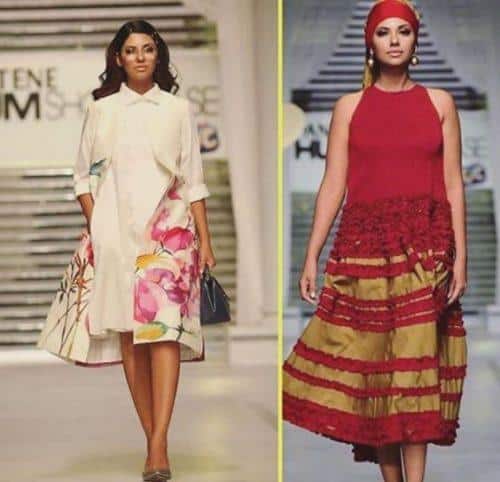 ↓ 4- Nadia Hussain
Nadia Hussain with 500K followers on Instagram has never failed to astonish her fans with her divine looks, ambitious personality, and flawless performances. The fashion diva started her modeling career when she was just 19 years old and since then her beauty is being groomed and adorned with every coming year. This tall and smart graceful lady has always been a show stopper of some famous designers of Pakistan and winning the heart of her fans with her ever so glamorous looks.  Not that she is only a supermodel but also a dentist, a beautician and a responsible mother of four kids who always tries to balance her personal and professional life at two different paces. Indeed, Nadia is an all-rounder who is accomplishing the goals of her life. Instagram followers 494K.
↓ 3- Ariba Habeeb
Ariba Habeeb has been working in the modeling world for the past few years whose grandeur and elegance can be felt from her pretty face. She has been spotted with many prestigious designers of Pakistan like Sana Abbas, Nomi Ansari, Deepak perwani, Tena Durrani, and many more. Recently she appeared in a drama serial 'Koi Chand Rakh' and gained immense popularity with her admirable looks and superb acting skills. Her Instagram followers reached to 610k.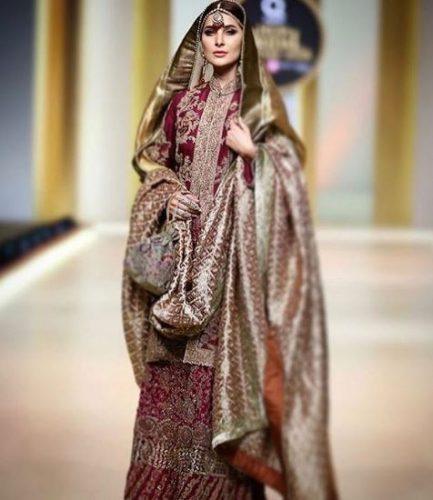 ↓2- Mehreen Syed
Mehreen Syed is the native of the fashion world with 627k Instagram followers, who is always rocking the runways and acing her modeling skills with every other day. She is indeed a style icon who received an award for a model of the year at lux style awards. Lately, she has done modeling for Zaina chottani with her baby bump and gracefully managed her attire and continues to surprise herself with her extraordinary looks.
↓ 1 – Sadaf Kanwal
Representing the younger and fresher generation of models, this 24-year-old Karachiite has made waves in the fashion world in a tremendously short period of time. Sadaf has done modeling for countless top fashion designers and designer brands of Pakistan including Sheep, Khaadi, Sapphire, Maria. B, Shariq Textiles, Umsha by Uzma Babar and many more.  Furthermore, she regularly appears in fashion shows and on the covers of many popular fashion magazines such as Sunday Plus, SHE, Good Times, Visage, Paperazzi etc. She is the brand ambassador of Zong (4G Pakistan). She ventured into the field of acting in 2014 with the TV show Meka Aur Susral and made her film debut in 2017 with Balu Mahi. She has won the LSA for Best Emerging Talent and Model of the Year and has also been nominated for the Best Supporting Actress category. Here are Top 10 Attractive Pakistani Politicians.