The Best Bar soaps for a beautiful skin. Bar soaps seem to have hugely declined over the past years as people have been venturing more towards the quick and efficient liquid hand washes and shower gels. The trusty bar soap has apparently taken a back seat. However, these days, not only are people choosing more healthy and natural soaps and remedies, but science has discovered the benefits that bar soaps hold over liquid soaps. It may look smaller than bottled soap but on the contrary will last you much longer due to it being dense concentrated, and because bar soaps are usually cheaper, you get more for your money! Even better!
Which Bar Soap is the Best to Use
It is wise to choose a soap type that suits your skin. If you have sensitive skin, you should choose a sensitive and gentle soap. For dry skin choose an oil based soap as these will keep your skin moisturised and will keep your natural oils locked in. Soaps with exfoliating qualities will keep skin fresh, vibrant and soft as they will get rid of any lurking dead cells and debris.
This list contains the top 10 soaps which are available on the market. There are soaps to suit every woman no matter what type of skin you have and not only are they good for your skin but the scents and fragrances available are absolutely stunning!
 #10- Dove – Sensitive Skin Unscented Beauty Bar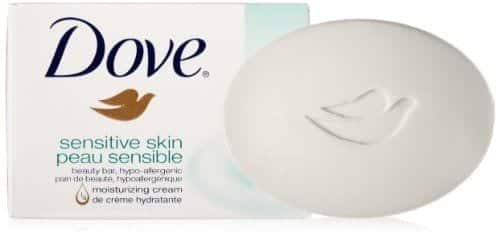 Recommended by dermatologists, dove is a global favourite in womens soaps. This bar soap from Dove is hypo-allergenic and contains part moisturiser so keeps skin soft whilst gently cleansing and pampering. This soap is available from £1.50 so is very affordable and available to everyone.
Also check out [highlight]Top 10 women's perfumes of 2015[/highlight]
#9- Olay – Ultra Moisture Bar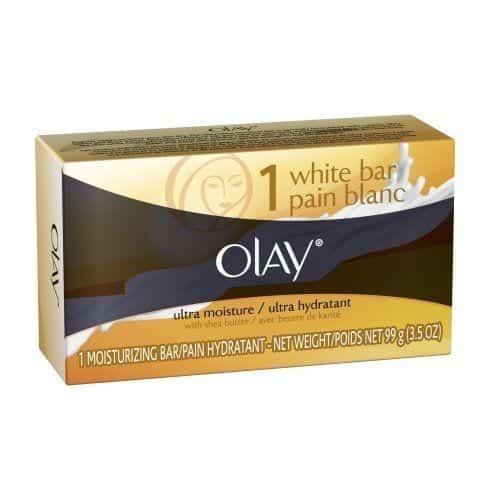 This soap bar is definitely aimed at women with very dry skin. With soothing shea butter, this soap will create a nice lather to caress and cleanse your skin. Women with normal skin will find this soap a little too oily as it is an extreme moisturiser. This soap bar retails at £1.50 a bar so is affordable to everyone.
#8- The Body Shop – Pink Grapefruit Bar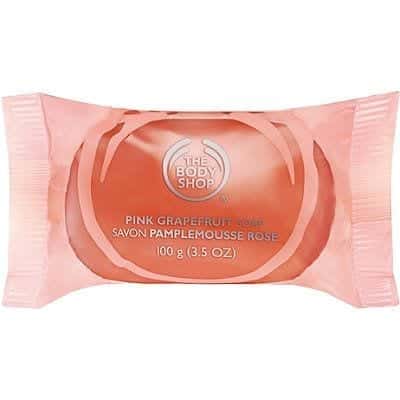 At £2.00 a bar, this soap is definitely cheap but it offers a lot. A gorgeous tangy grapefruit and soft blossom scent with a rich lather makes for a bright and invigorating experience. This soap is aimed at people with normal skin. The grapefruit seed oil is enriched with fats that are perfect for repairing damaged skin.
#7- Dr. Bronner's – Peppermint Pure Castile Soap Bar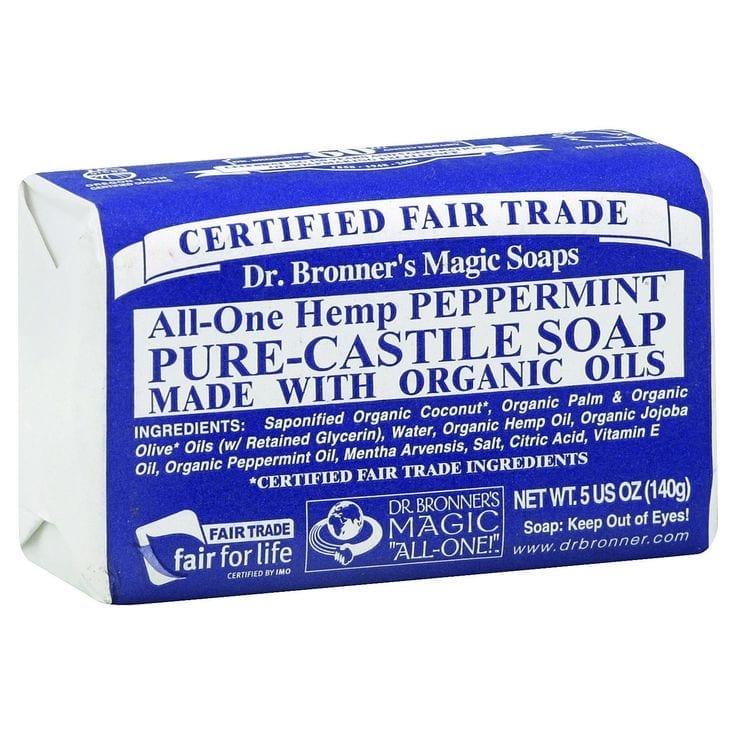 With a gorgeous and zingy peppermint scent, this soap is designed to awaken and clear. This soap is packaged in biodegradable, recycled paper and uses only fair trade ingredients making this an environmentally friendly soap. with organic hemp oil, this product will keep skin hydrated and feeling soft and supple. This soap is available at £3.99.
#6- L'Occitane – Milk Shea Butter Extra Gentle Soap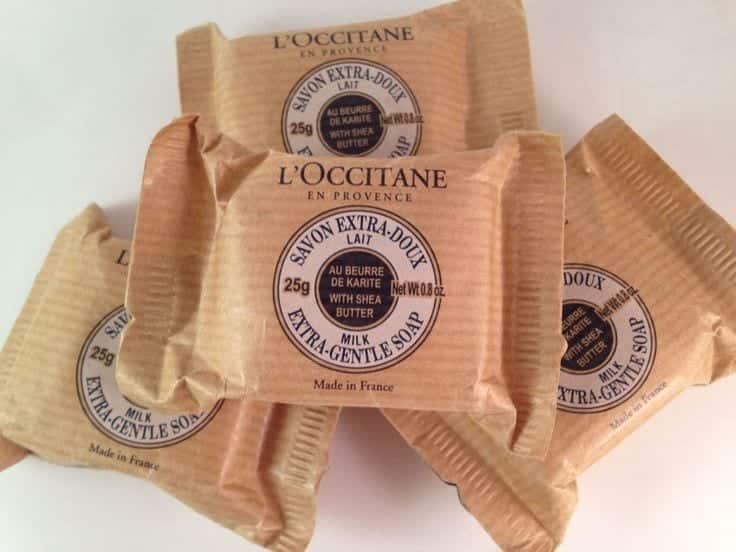 Soft shea butter with 100% vegetable oil is a fantastic combination for sensitive skin. A soft milk scent and shea butter is designed to gently cleanse the skin whilst preserving the natural moisture. At a price of £4.50, this is definitely a winning soap bar for every woman.
#5- Aveeno – Moisturising Soap Bar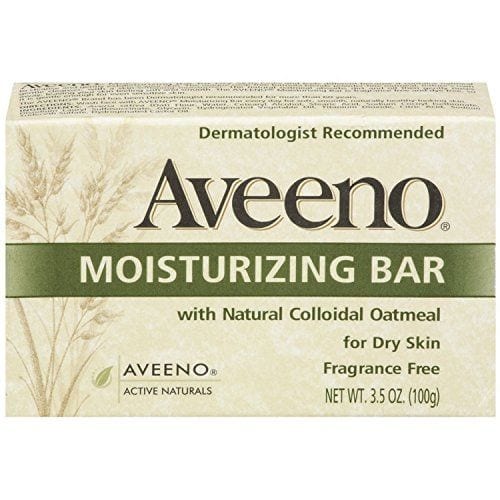 This is a fragrance and dye free soap bar which uses moisturising and natural ingredients to gently cleanse the skin without the use of chemicals. Soft oatmeal is great for leaving skin soft and smooth. Priced at £5.00 this is definitely a must for ladies who like the all natural and chemical free soaps.
#4- Moroccanoil – Fragrance Originale Cleansing Bar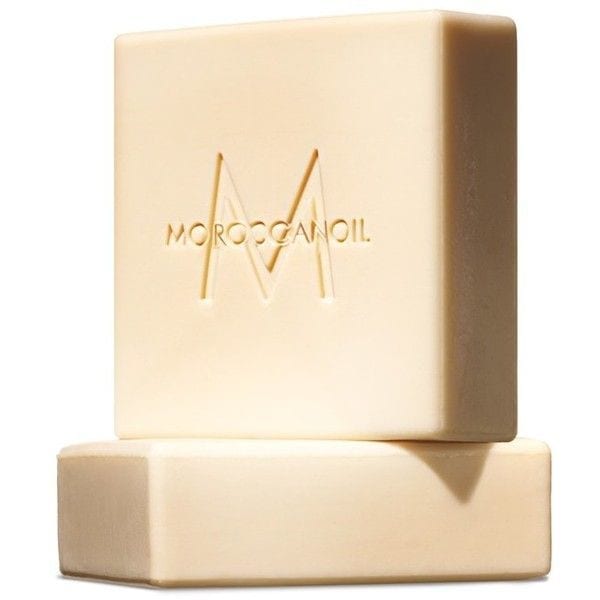 This stunning soap bar contains anti-oxidants which are great for deep cleansing skin. Not only will skin be cleansed, but the addition of Shea butter leaves a stunning fragrance for you to enjoy. This soap bar is available on the high street for £10.00.
For more tips and tricks, have a look at [highlight]5 great natural beauty remedies using honey[/highlight].
#3- Dior – J'adore Silky Soap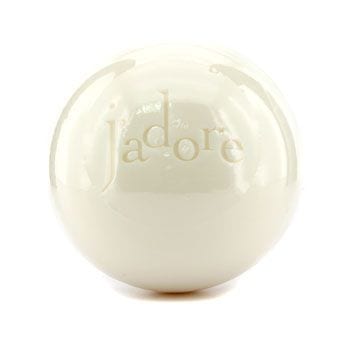 Dior's J'Adore soap is designed to gently cleanse the skin whilst using natural ingredients such as Ylang Ylang. This soap also holds protective and nourishing qualities too. At a price of £19.50, you definitely pay for quality, and quality it delivers.
#2- Coco Chanel – Coco Bath Soap Bar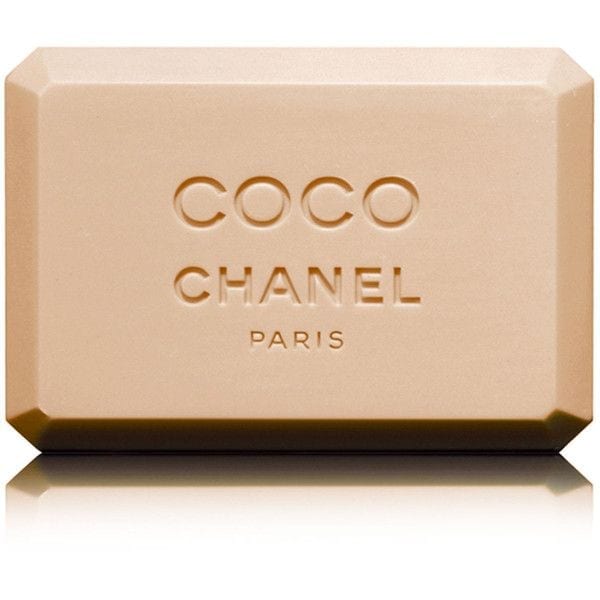 With notes of orange and rose, this is a stunningly scented soap bar, perfect for the lady of luxury. This soap delivers a smooth and rich lather, perfect for pampering your skin. This soap can be purchased at £19.00, this may seem expensive, however you pay for prestigious names.
#1- Tom Ford – Jasmine Rouge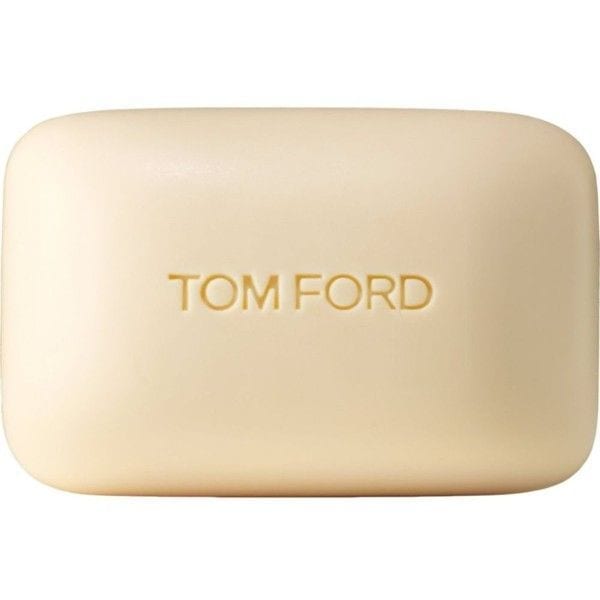 This high end soap brand retails at £25.00 on average and it is not surprising. With rich scents of warm spices infused with jasmine and sage, this soap awakens the senses and makes the skin feel fresh and alive. A stunning soap for any woman.
All images sourced for Pinterest