Branded girls will today bring really simple smokey eye makeup tutorials for girls with green eyes.You can follow these tips to get a dramatic look.We have earlier done blog posts on different kinds of eye makeup but today we will be talking about the most awaited topic "Smokey eye makeup for green eyes". It is one of the most dramatic style of eye makeup. Many people prefer to go for dark appearance therefore they prefer going for this look.
You can find many tutorials online but for today our tutorial is for girls who have green eyes. You need to first select the colours that you would want to use. Mostly colours like greys, black and charcoal are used. To make it more funky green and blue can be added though makeup artists avoid going for any other colour. The more original colors are used the more dramatic look it will be.Lots of celebrities have been spotted wearing green smokey eye makeup .
steps by step tutorial :
Choosing a colour: Smokey eye makeup can be done with one color or two colours of eye shadow. Go for black, brown, grey but you can go for dark colors for a bold look.
Preparing your lid: Apply foundation around the eyes. You can use primer or concealer. This helps the makeup appear bold and bright.
Pencil: Trace the lash line with the pencil. Always work from the inside and get thicker towards the end, flicking for a fancy and cat-eye fashion.
Eye shadow: Apply eye shadow over the eyes and smudge it well.
Shimmer: Apply it to your brow bone. The more properly you put the more facial features are visible.
Liner: Apply a liner over your eyes. You could apply a winged liner.
Mascara: Apply mascara over the eyes to strengthen the lash length.
I hope you enjoyed reading the blog post . You will be able to achieve a perfect smokey eye makeup in a very less time. You can change the looks from day time to night time.For more details and looks you can have a look at the pictures. The pictures below show a easy way to do smokey eye makeup .Smokey eye makeup looks prettiest when it is done against very minimal makeup.
# 1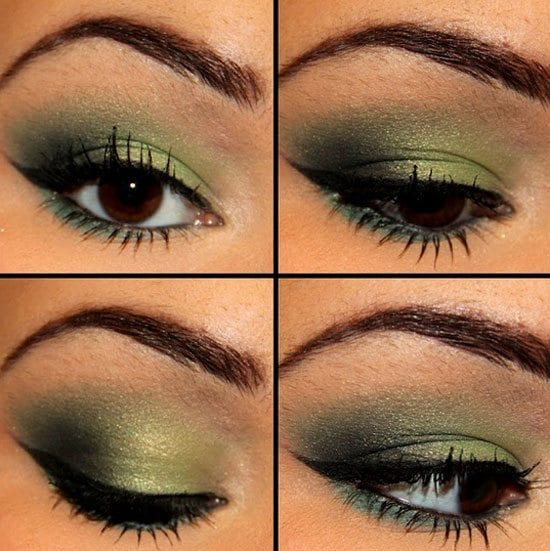 # 2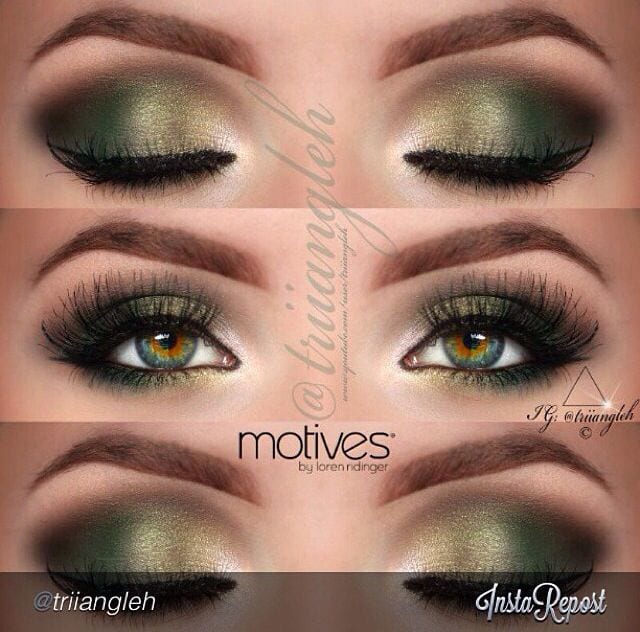 # 3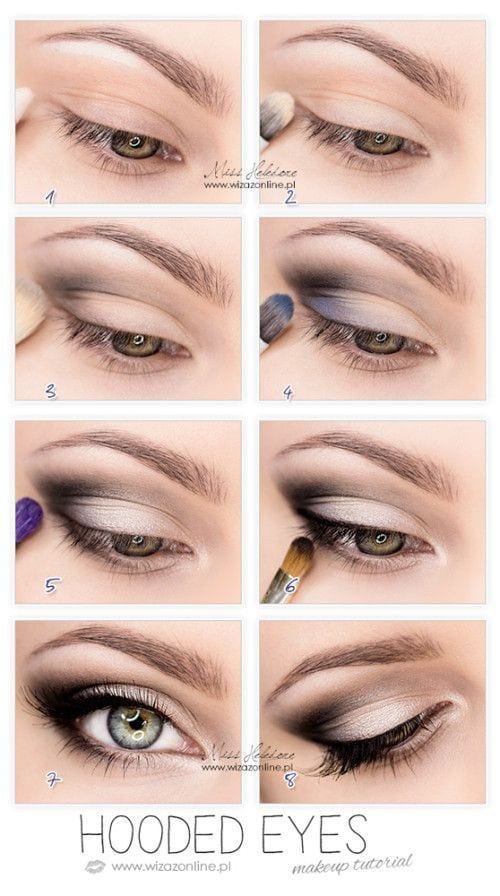 # 4
[highlight]Also see : 25 Smokey Eye Makeup Ideas for Different Eye Colors[/highlight]
# 5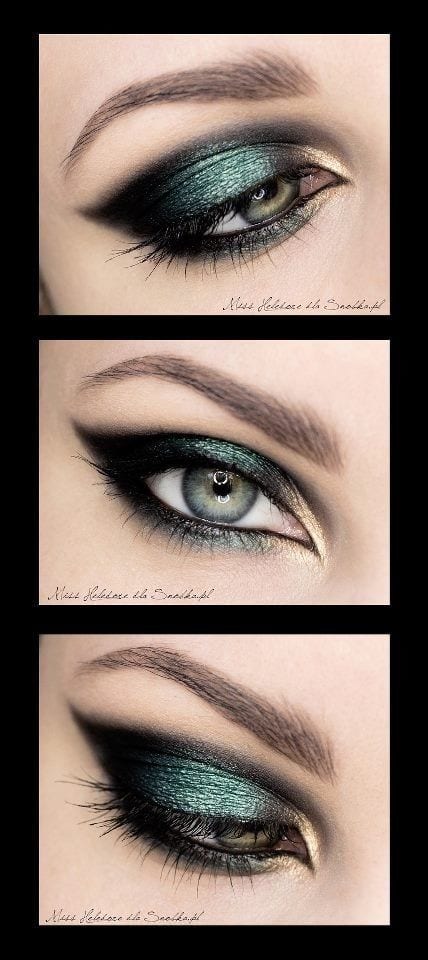 # 6
# 7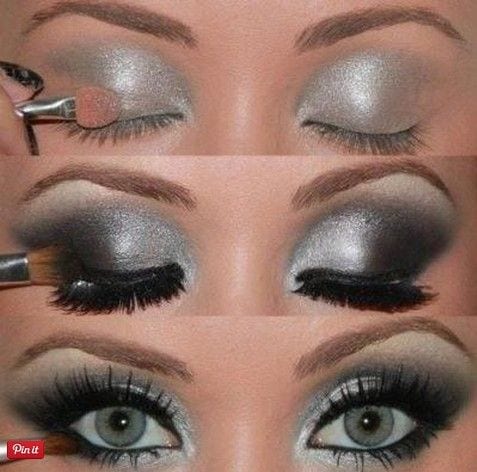 #8
via
# 9

# 10