Today in the big world of  makeup, smokey eye makeup  is the most followed trend. Eyes being one of the most prominent feature catches lot of attention. Having a right eye makeup can dramatically change your look.For choosing the right product see top 10 makeup brands these days.
The first step is to identify what eye shadow colours would suit your eye colour and shape. Any kind of technique would suit almond eyes, but for protruding eyes you have got to use medium to dark matte colours. It is also very important to choose the correct eye shadow for your eye colour. For blue eyed people, it wouldn't be advisable to use too many colours as it changes the focus from the eye's natural beauty. We would suggest colours like grey, or silvery blues for such eyes. Women with brown eyes have considerably more and better options to play with. Majority of the world's population is blessed with brown eyes. Peach, purple and teal are colours that make brown eyes stand out. Purples and reds are our favourites for green eyes. These colours make the eyes look dramatic and quite appealing.
The smokey eye makeup is one of our all-time favourites. The first step to doing eye makeup is to even out the skin colour around the eyes. For this you may apply a good quality foundation according to your skin tone. You can also apply a primer or a concealer to hide the puffiness or the dark circles.
After which, you need to trace your lash line using a dark coloured eye pencil. Smudge this to give it a dramatic look. You can blend it with a thin eye brush or cotton bud. Use a medium coloured shade towards the lash line and blend it well, covering the mid of your lid to the crease. Ending it by brushing a darker colour towards the corner of the brow bone which makes it look appealing. After which, use a nude or a light shade towards the brow bone to make it stand out. This compliments the eyes and makes the brow bone look prominent. Following these tutorials you can easily get as sexy as you dream of. You can get lot of eye makeup ideas from this collection that for what color eye which smokey eyes shade will suit. Good luck.
Tutorial No 1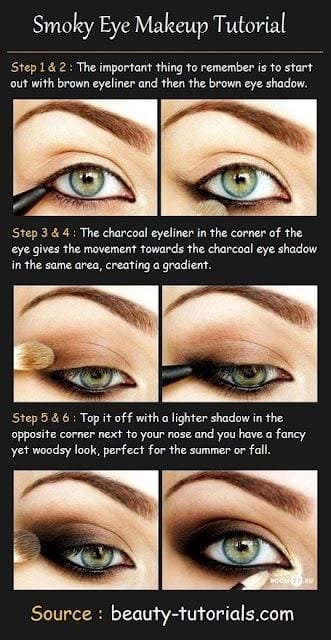 via
Easy Smokey Eye Makeup Tutorial NO 2
Smokey Eye Makeup for Green Eyes Tutorial 3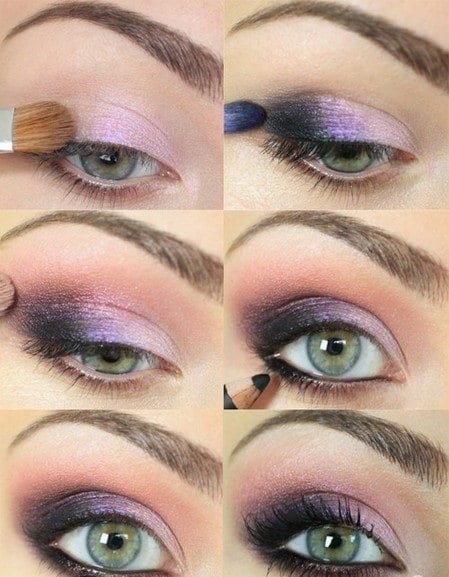 Perfect Smokey Eyes Tutorial no 4

Also see  celebrities eye makeup Ideas and Secrets also
Black and Gold Smokey Eye Tutorial no 5

via
Tutorial no 6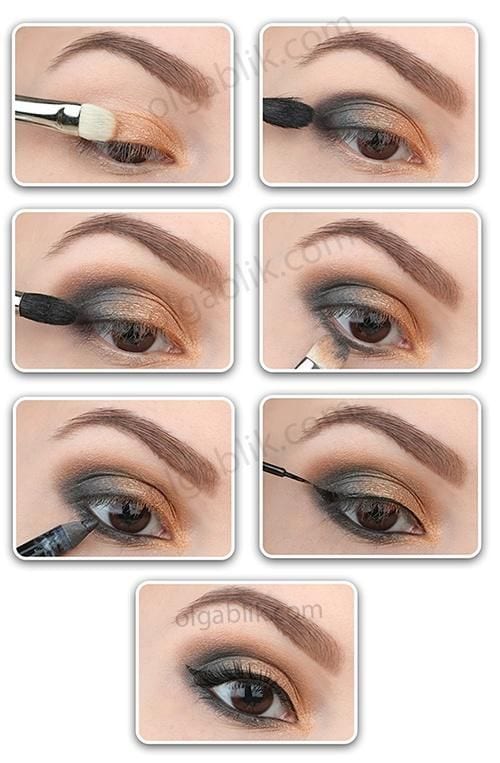 Purple Smokey Eye  Tutorial no 7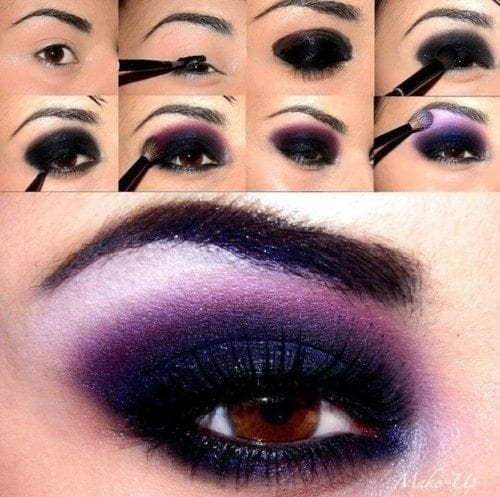 Green Smokey Eye Makeup  Tutorial no 8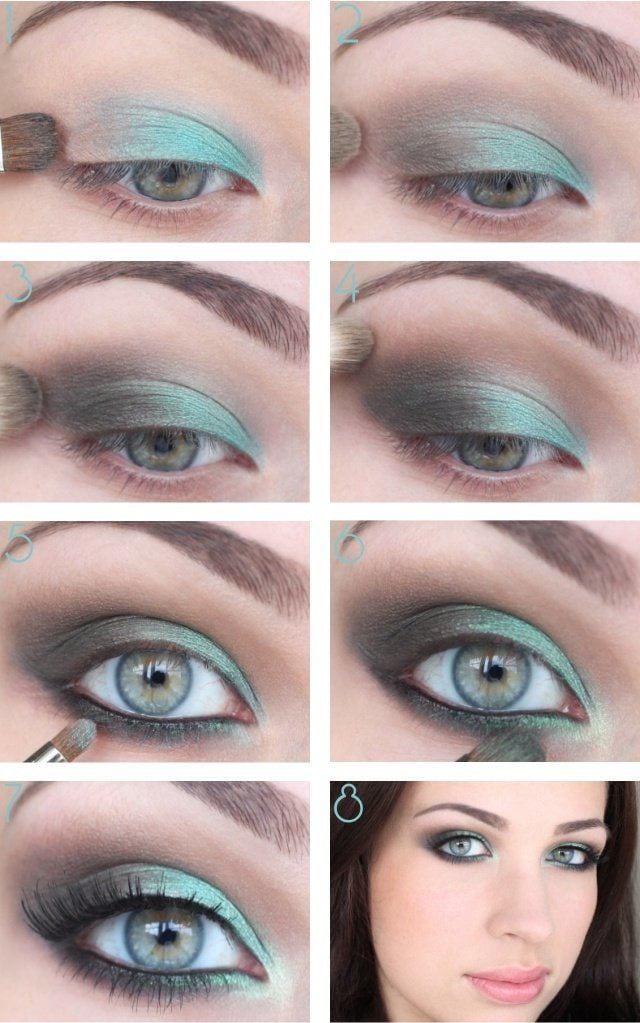 Day time Smokey Eye Tutorial no 9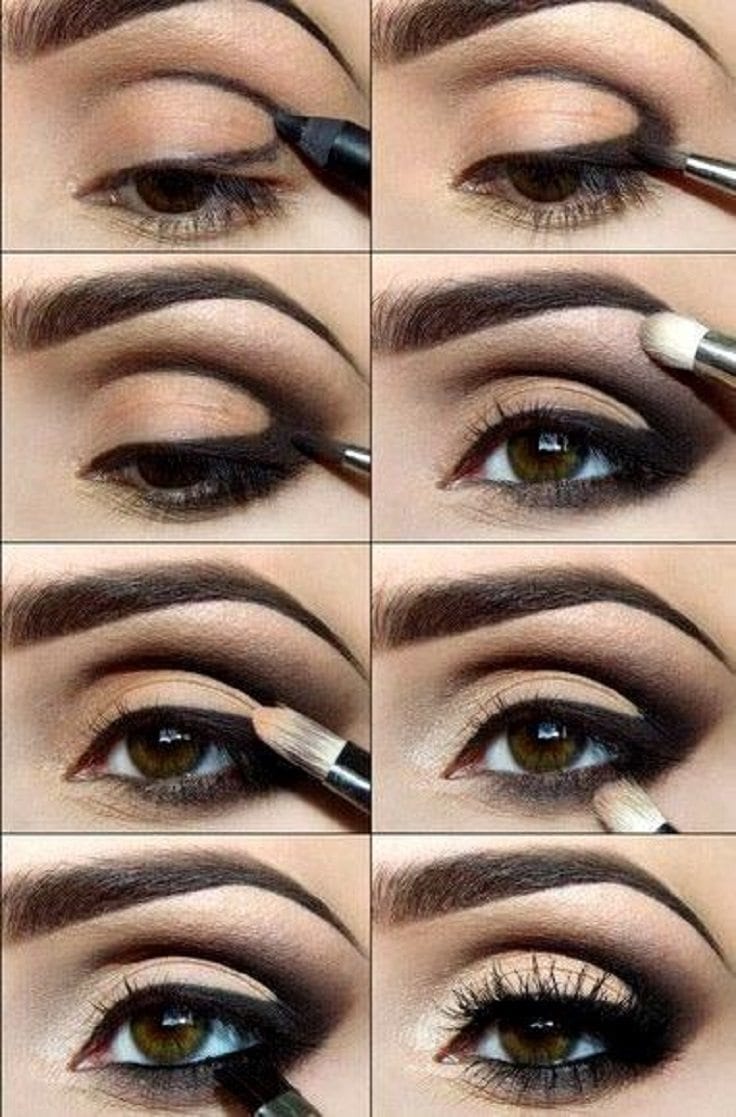 Tutorial no 10

Smokey Eye for Brown Eyes Tutorial no 11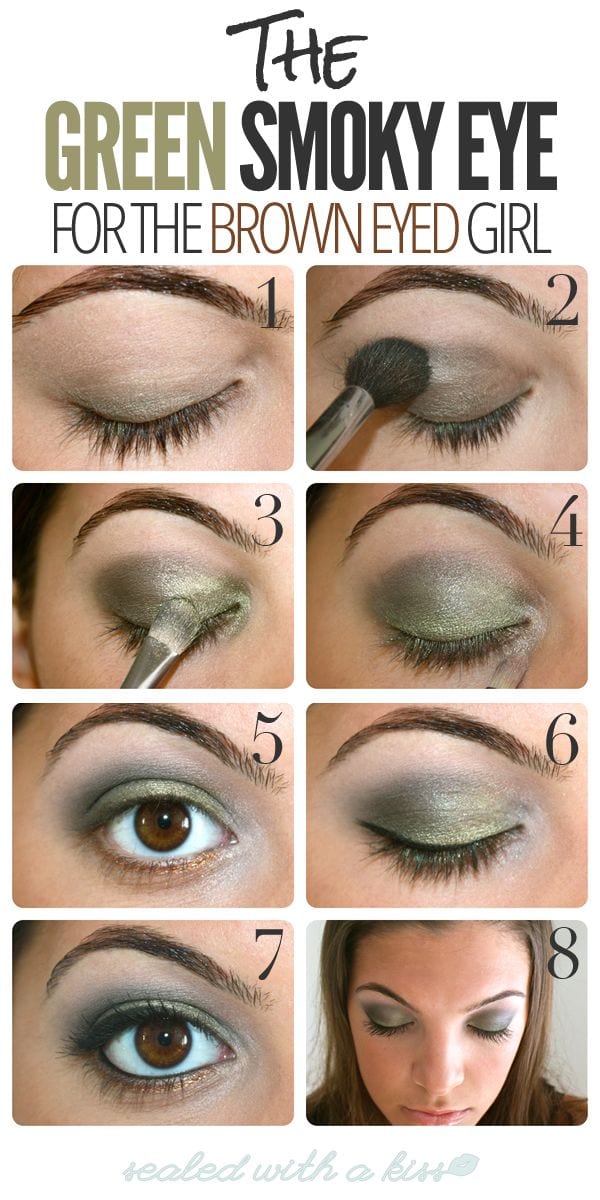 via
Tutorial no 12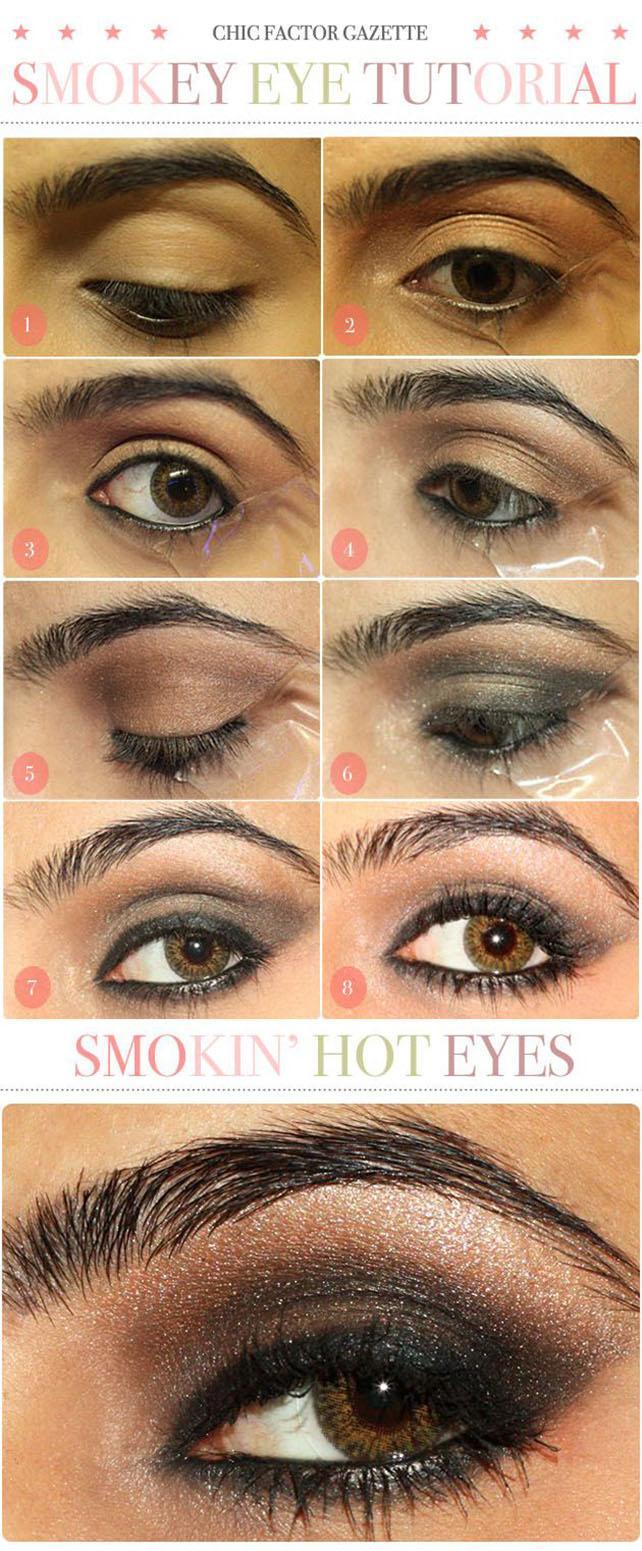 via
Soft Smokey Eye Makeup Tutorial no 13

via
 Pink Smokey Eye Makeup Tutorial no 14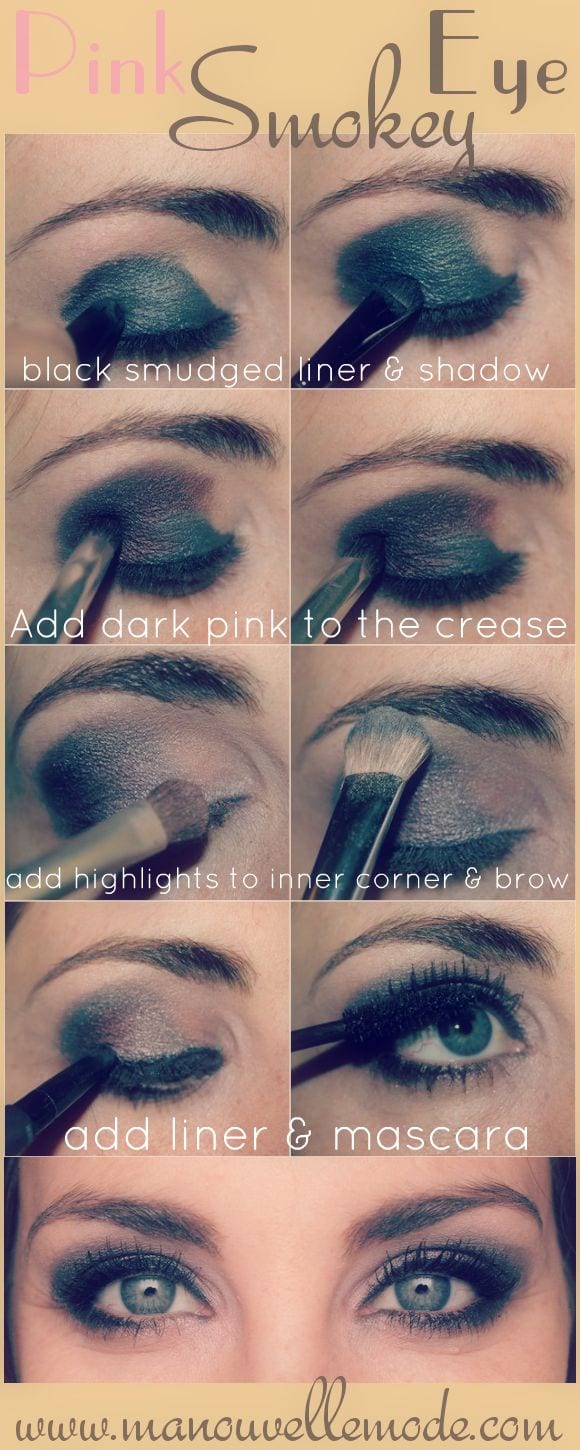 via
Peach Smokey Eye Tutorial no 15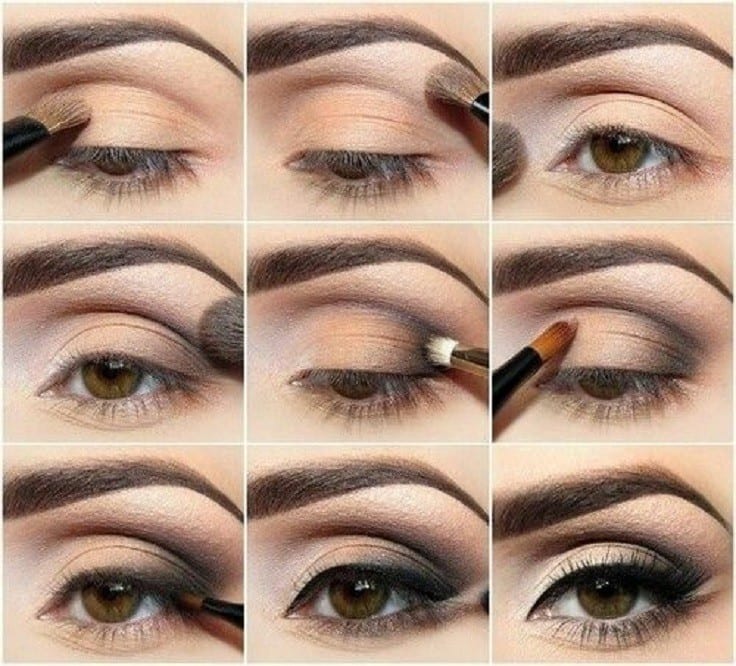 Also Recommended : Party makeup ideas for Dark Complexion Women
Navy Smokey Eye Tutorial no 16

via
Cool Smokey Eye Makeup Tutorial no 17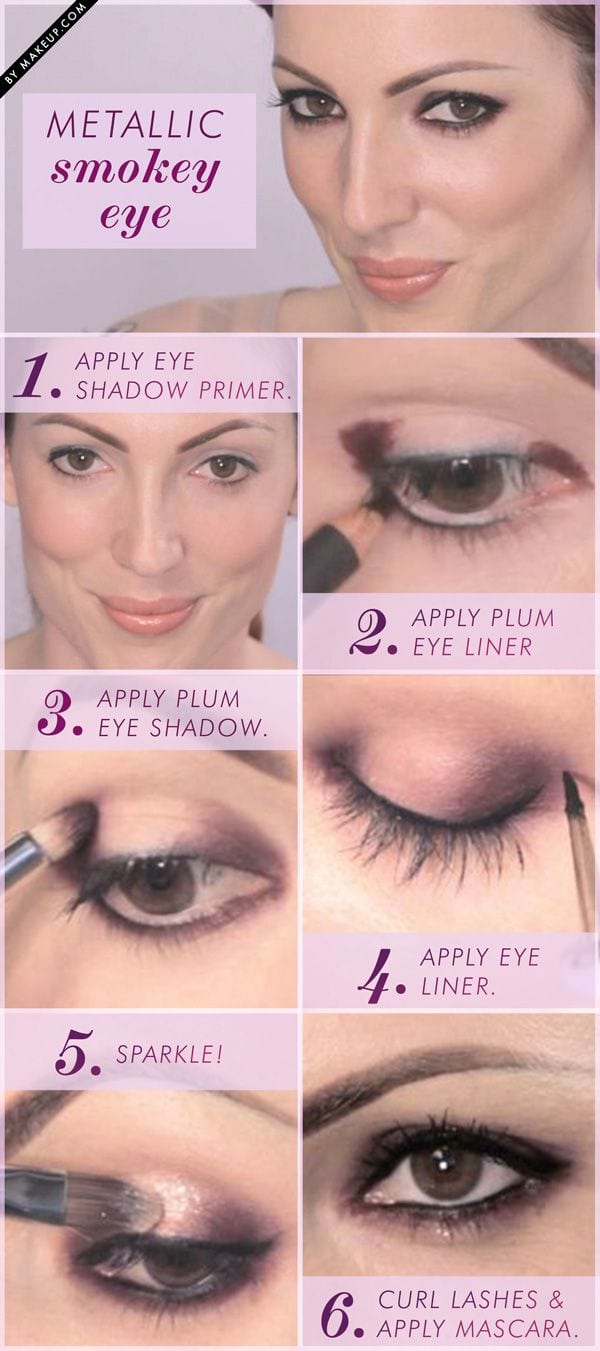 Black and Blue Smokey Eye Tutorial no 18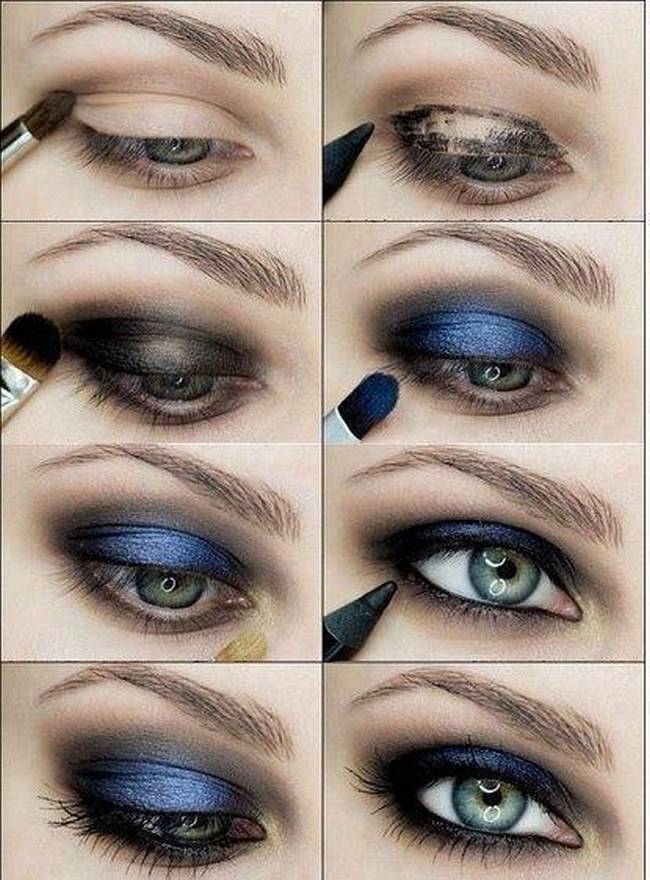 Bold Smokey Eye Makeup Tutorial no 19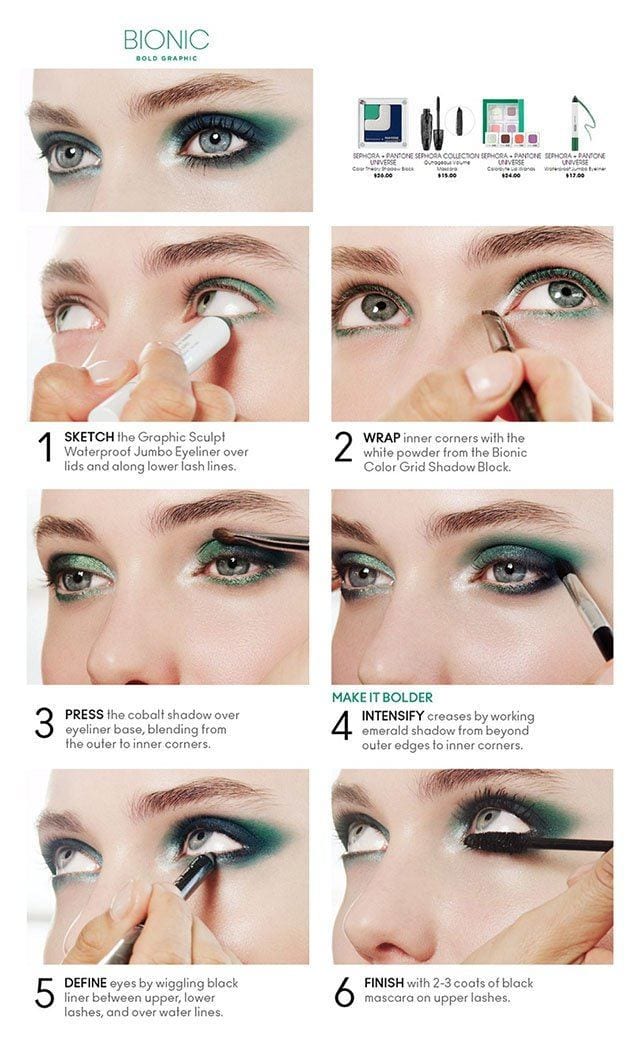 Step By Step Dark Eye shadow Tutorial no 20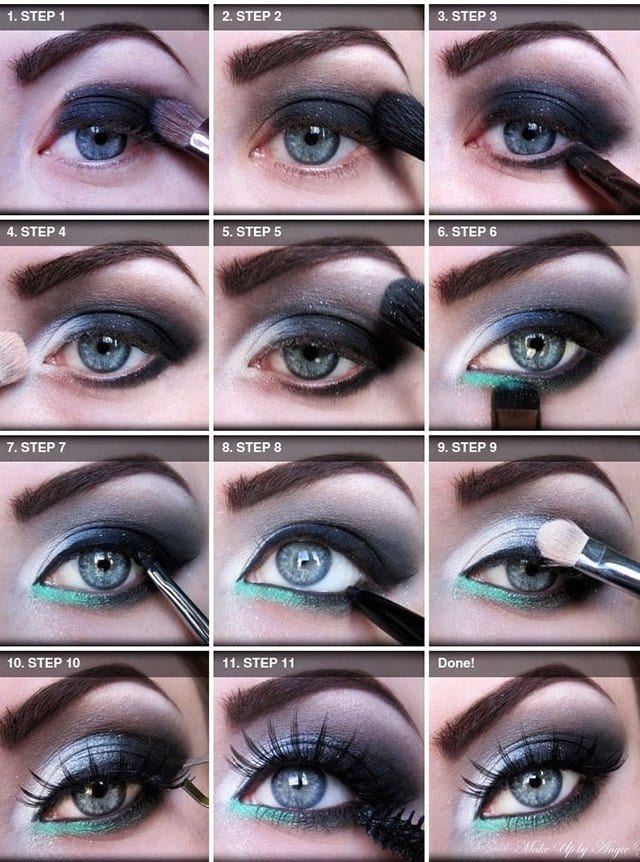 Black Smokey Eye For Green Eyes Tutorial no 21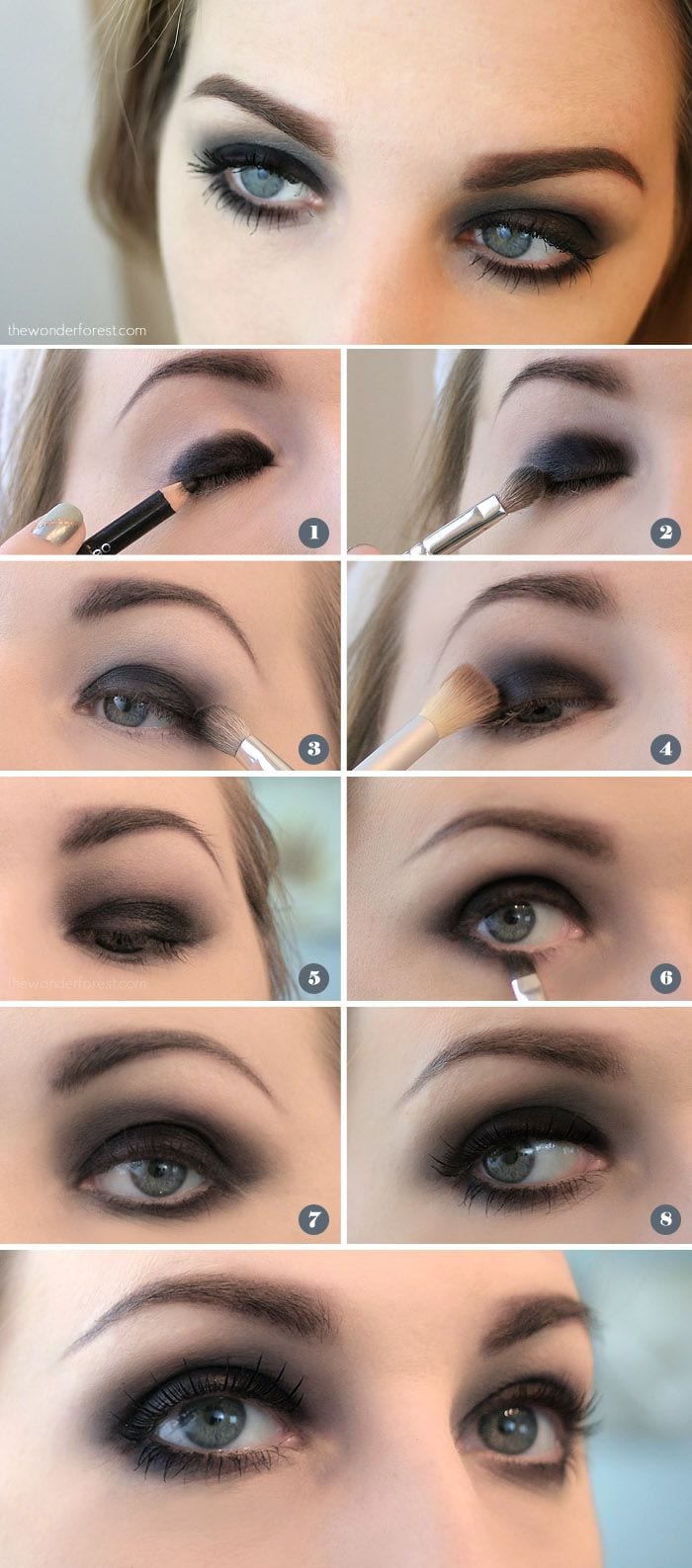 Dark Smokey Eye Makeup Tutorial no 22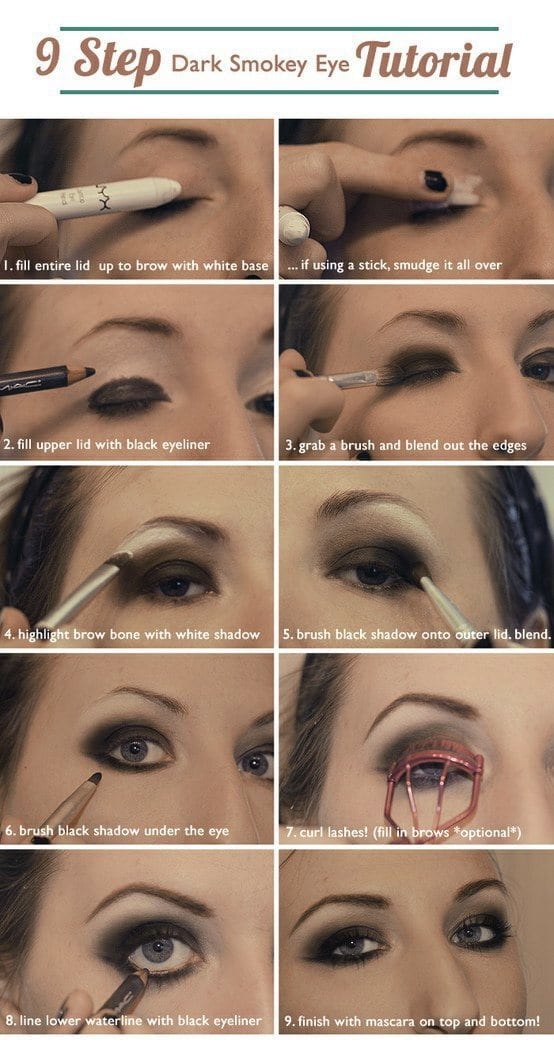 via
Tutorial no 23
Colored Eye Makeup Tutorial  no 24

Tutorial no 25