Latest Bridesmaid Lehenga Designs. Here are some of the classiest and newest lehenga designs that will work flawlessly when you go wandering about a bridesmaid dress. In here you will find your best pick and will dramatically outshine your best friend's day.
About 22 newest and most trending designs and styles of lehengas, specified for all the classy bridesmaids out there, who definitely deserve this, and must have done something to earn the spot! So have a look and enjoy.
New Styles in Lehenga Designs 2016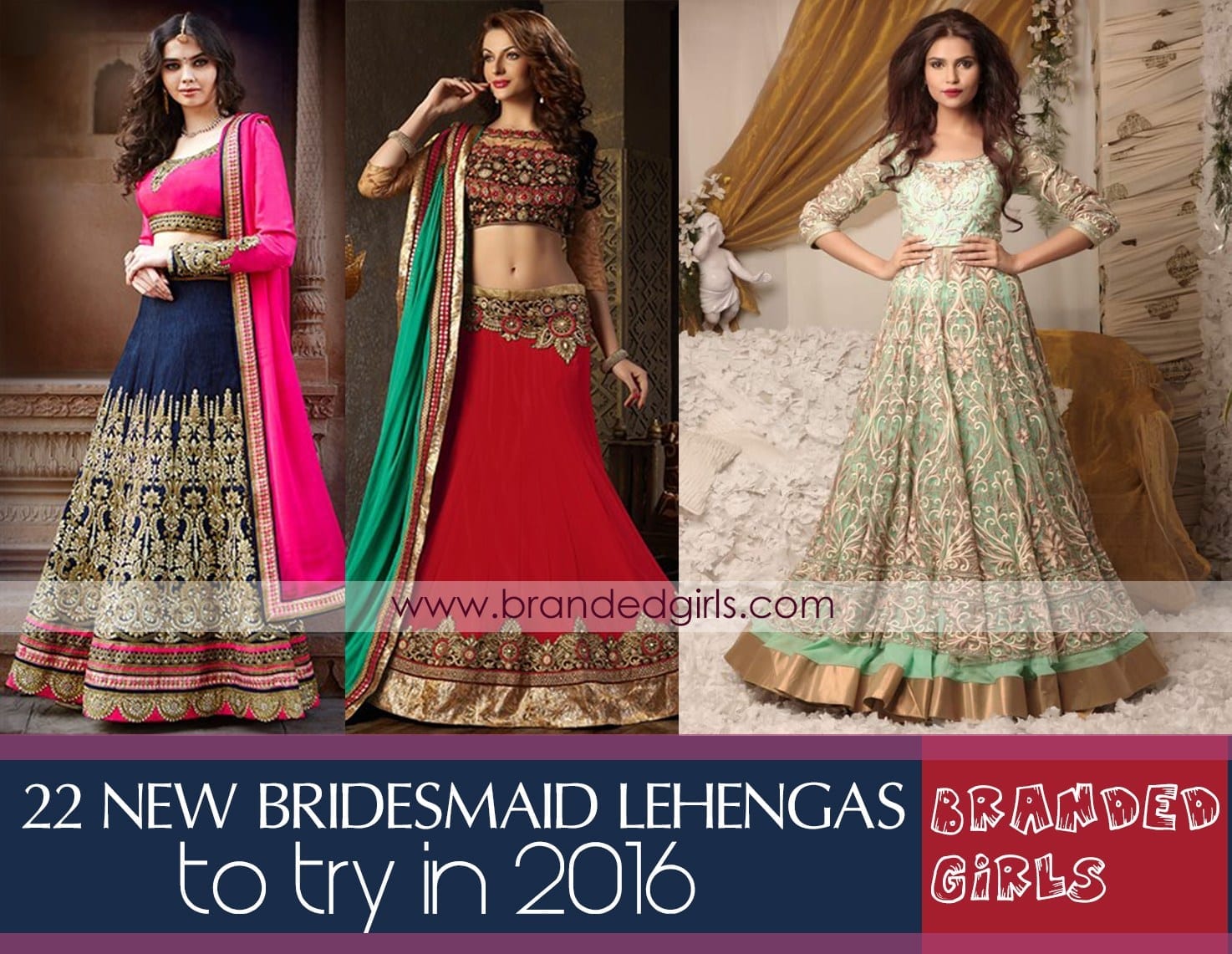 RECOMMENDED: Latest Bridesmaid Lehenga Designs-22 New Styles to Try in 2016
#22 – The Sexiest Style Ever
Welcome this sexiest looking lehenga dress of the year into your wardrobe and send chills down everyone's spines, whoever take a glance at you.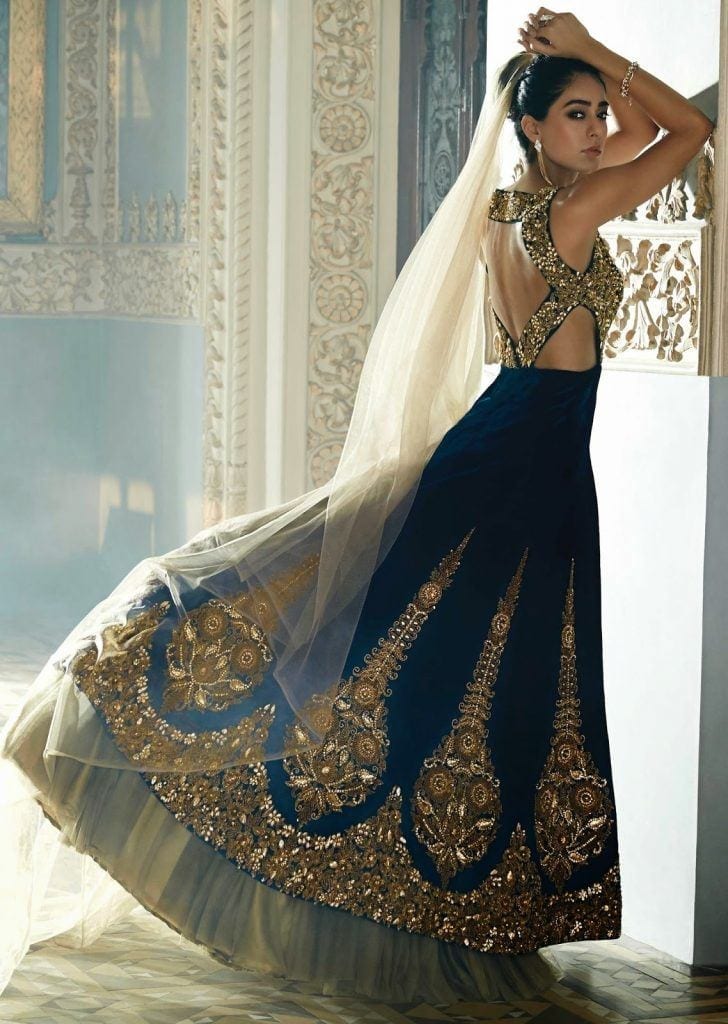 #21 – Another Dramatic Intervention
Another dramatic intervention is here to save your day. Make yourself the diva of uniqueness with this innovative combo of black and dark gold. It would look amazing on sangeet night, check out some more amazing ideas here: Dholki Outfits-20 Ideas What to Wear on Dholki/Sangeet Night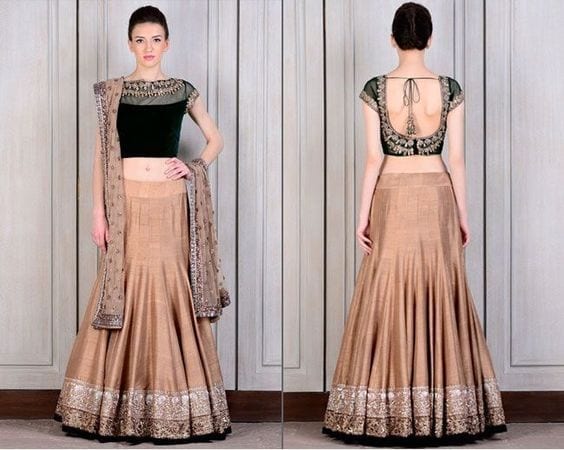 via
#20 – Ramp-worthy Styles
Ramp-worthy styles are here to give you every piece of glamor and class that has been hidden, so now it will dramatically outshine everyone else.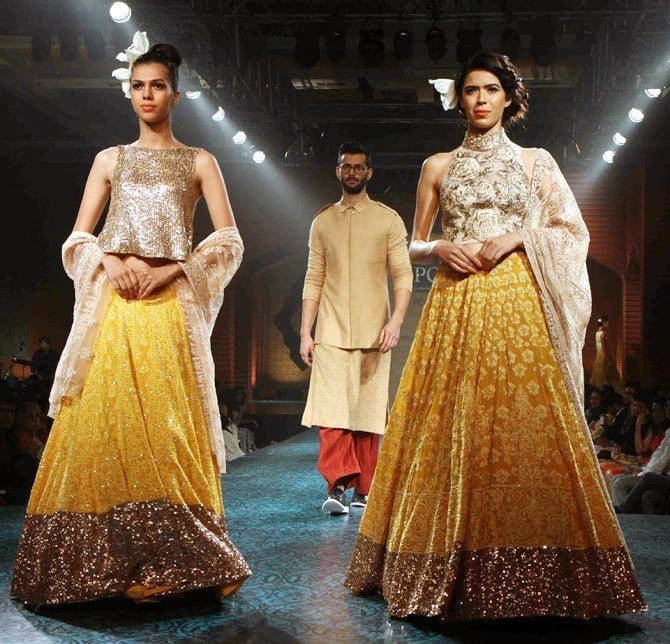 #19 – The Cutest Lehenga Style
This cutest lehenga style will be a perfect pitch for all the pretty young ladies out there. The lace blouse is just wonderfully classic.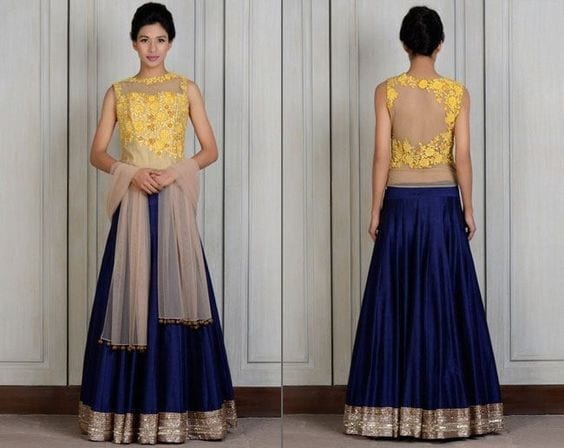 #18 – Gorgeous Coral Style
Yes, magic surely does happen when two just cool-inducing colors decide to make up your special dress.
A lovely peach shade will do miracles for you!
#17 – Lehengas Made For Weddings
By throwing a glance at such idyllic and perfect designs, they clearly indicate, how flawless they are for weddings. If you need help setting up your lehenga dupatta then this is something you can not miss: How to Wear Bridal Lehenga Dupatta in 10 Different Styles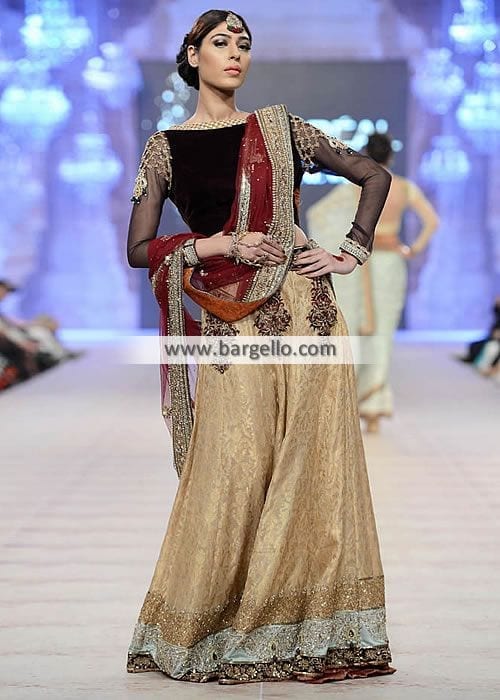 #16 – A Blissful White Dress
The bliss, class, and comfort in white can never be condoned and overlooked. Why so many of you choose to pick up white at a shop full of vibrant, catchier colors, can never be understood by those who don't.
And that surely is what will set you apart on a day that is important for you.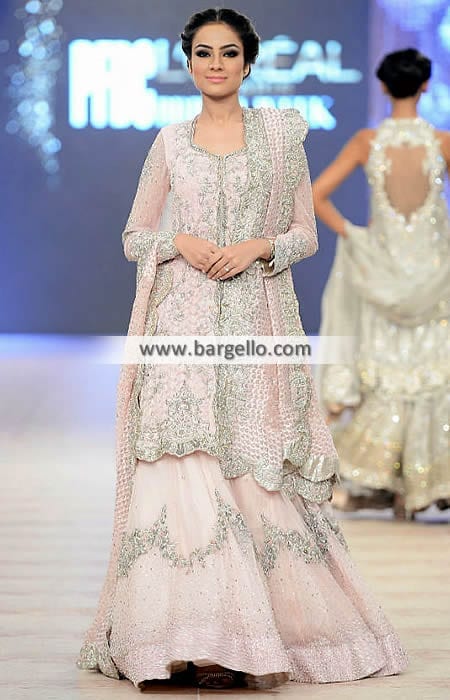 #15 – The Dreamy White-Silver Lehenga
The dreaminess and price go hand in hand. It all comes down to this one lehenga, and your friend getting married once, and you can't lose the moment.
#14 – A Manish Malhotra Lehenga
Yes, love does happen at first glance on a dress. If not with a person.
via
Try your dream coral lips for life.
And a lovely beaded clutch too.
#13 – The Pink Mesmerization
via
Get sexy strappy silver heels for pure bliss.
#12 – The Sophisticated One
With every bit of sophistication as you possibly can desire. You can even wear your lehenga with a gown for a unique and beautiful outfit, so here are 30 Latest Indian Bridal Gown Styles and Designs to Try this Year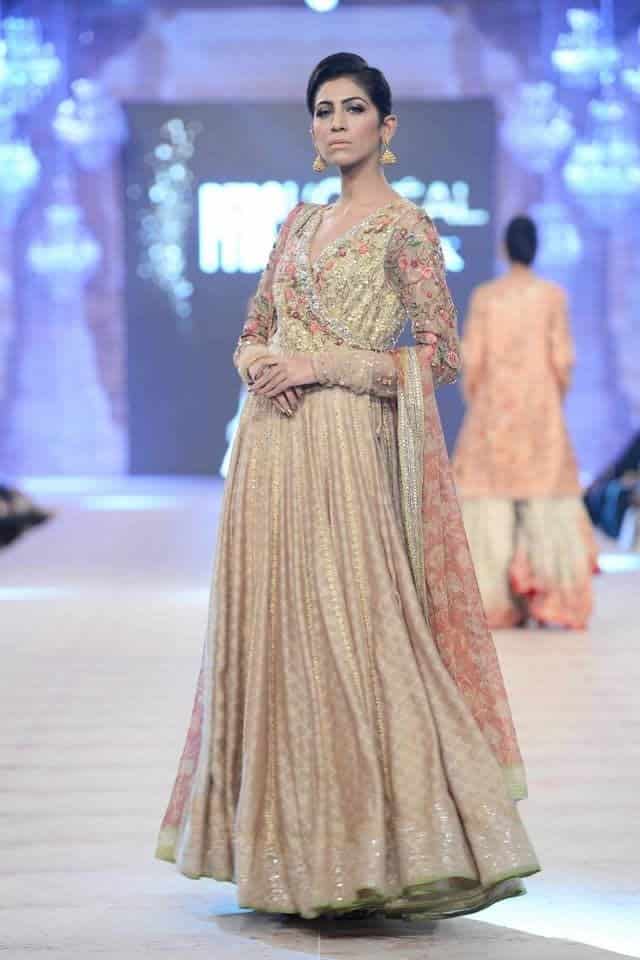 Get a natural or nude makeup look for this prepped up.
#11 – Blush Lehenga Set by Manish Malhotra
Get loveliest pink and light makeup ideas here:
#10 – The Mildest Choice
The mildest choice, for those who aim for subtlety but still manage to rock the occasion like a boss.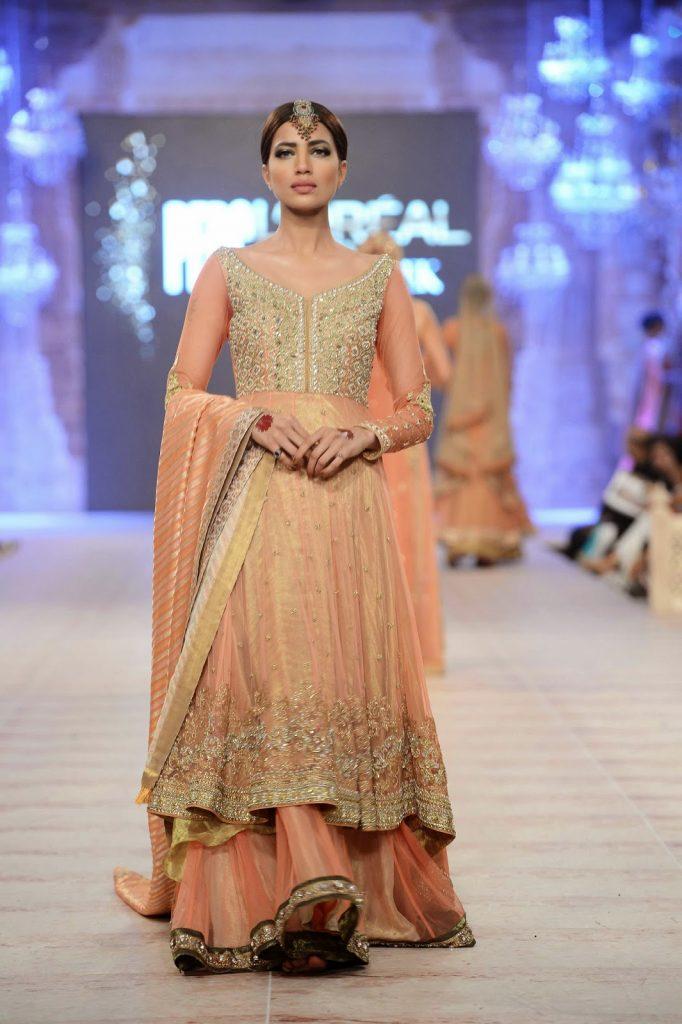 #9 – Peach Embroidered Jacket Lehenga
via
Time to get some matching elements for a complete look.
#8 – A Floral Motifs Lehenga by Manish Malhotra
#7 – Second to the Bride's
Here comes the one which surely stands second to the bride.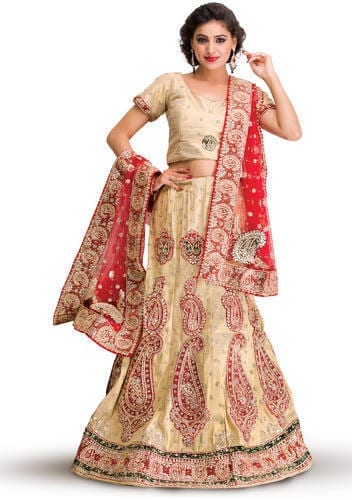 #6 – A Traditional Style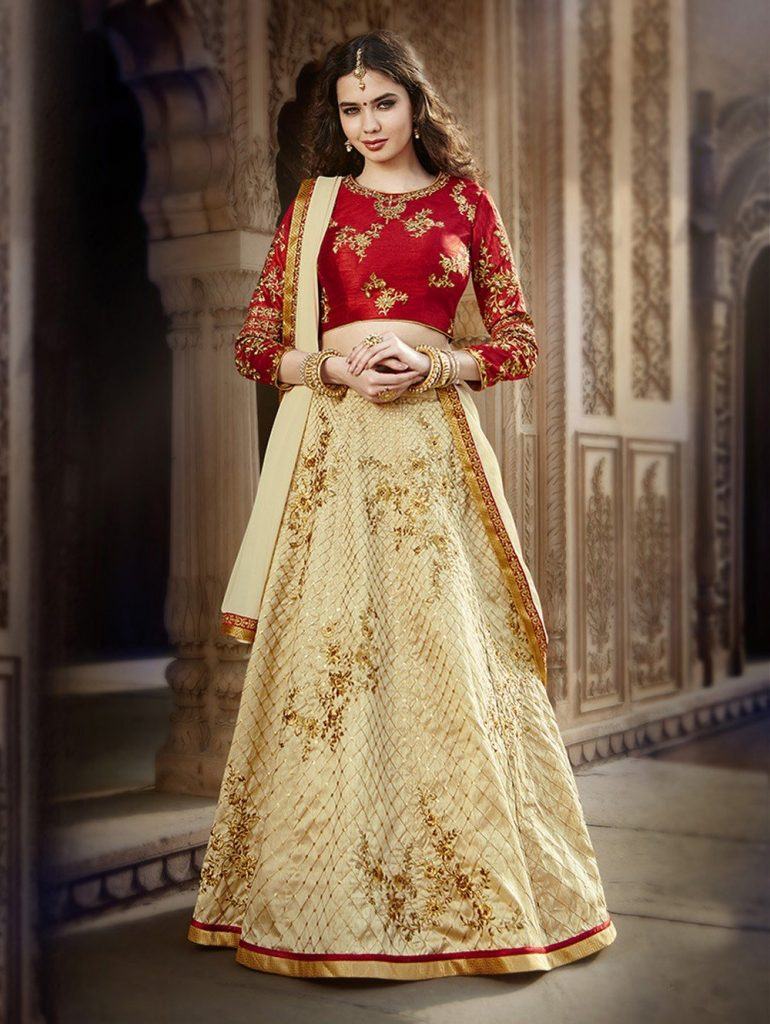 #5 – Traditional Indian Style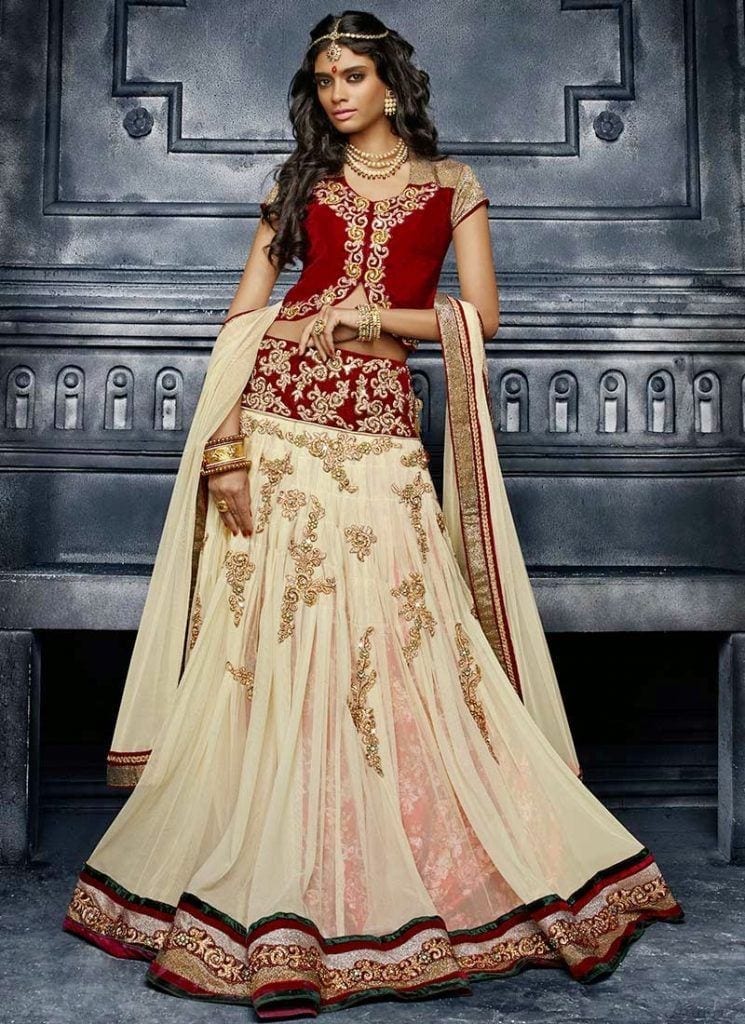 #4 – Alia Bhatt in a Manish Malhotra Lehenga
Alia Bhatt is surely the diva when it comes to wedding outfits. Here are Alia Bhatt Outfits-32 Best Dressing Styles of Alia Bhatt
via
#3 – A Stunning Lehenga Choli
#2 – The Immortal Pink Trend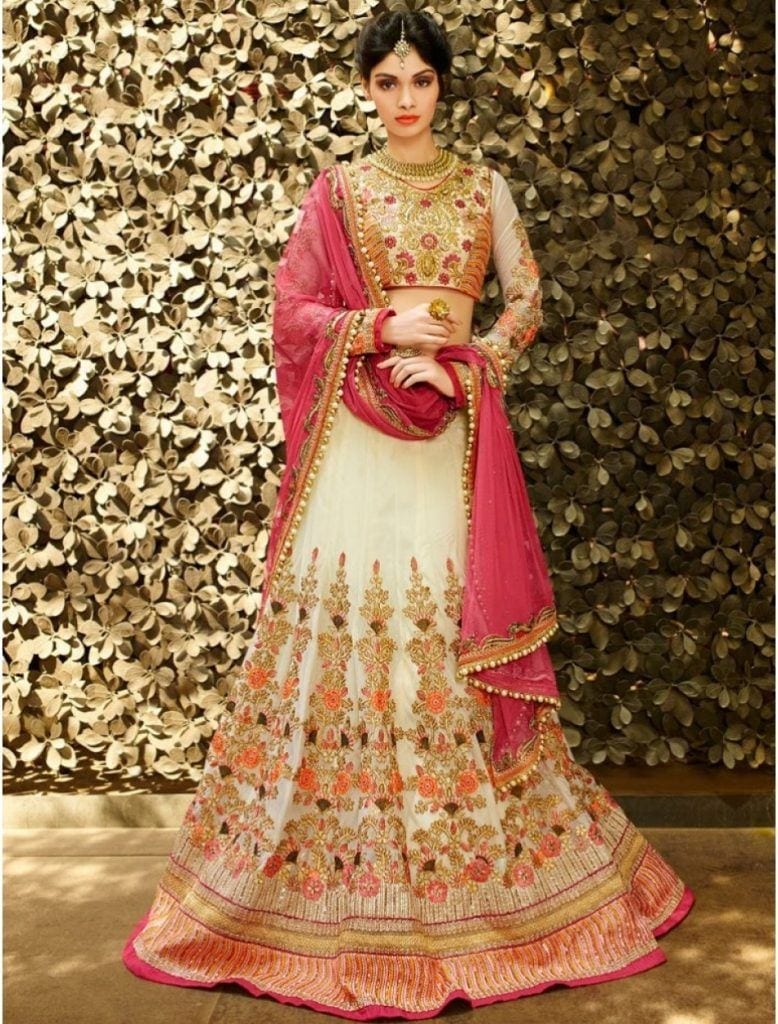 #1 – The Piercing Blue Style
Here's your piercing blue sensation. Get yourself all trimmed.