We have arranged some of the most famous Korean girls fashion ideas. If you are you a fashion lover then you must be looking for many ideas and tips. There are plenty trends that are very popular amongst the Korean girls. We have got the best of ideas and latest trends so you can find the perfect outfit for yourself.  Korea is that one place where people are fashion freaks and Korean girls love dressing up well no matter wherever they go.
With new clothing tips and tricks you can enhance your style and beauty.  Everything from tricks and tips help a lot with the styling ideas. Today I am unfolding 18 dressing ideas inspired by korean girls. For that you can use mix and match of colours when you pick up a outfit. With this you will be able to add  while several colours in your wardrobe. From yellow, blue, pinks, black and reds that can never go out of fashion. You can pick as per your choice. Neutrals don't draw attention unless you add more colors to it. Apart from the colours, pick the right kind of outfits that will look perfect on you for an instance if you are way too thin then go for a little loose clothes rather than wearing tight. These are the few points that you should keep in your mind when buying clothes because that's what matters the most.
Next thing that you should keep in your mind is about your figure. Wear clothes that are perfect for your size and shape. We have picked several kinds of styles for winter and summer both. From dresses, tops, maxi, shorts etc. These tips and advices are best for girls who like to experiment with their outfits.  Once you know what suits you the most then you can easily be your own stylist rather than spending a lot of money on stylist advice which a lot of girls opt for. We aim to show you varieties of dresses that can help you pick the right one. A perfect guide for young girls who love to dress up well.
Korean Women Clothing Ideas
Before we move on, we'd like to share with you some of the most amazing Korean fashion brands and designers, so you know where to go shopping for the looks we discuss today. One of our favorite ones is the brand "beyond closet" by designer Ko Tae Yong. Other cool brands include Mixxo, BSQT, HUPOT, Raike Nen and Yong Kyun Shin. All of them have been producing some amazing outfits and are being recognized internationally.
1. Korean Swag Style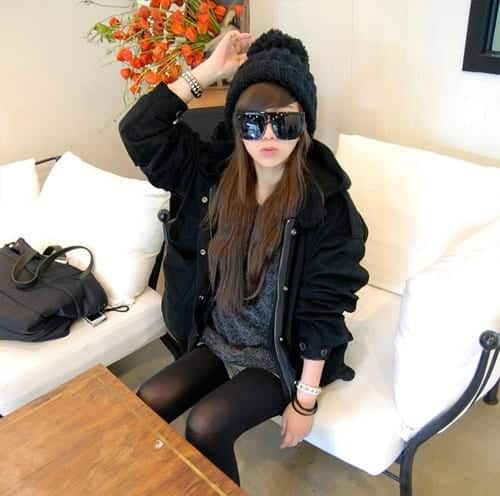 Also see : 20 Fashionable Looks of Korean Men
2. Short Floral Dress
3. College Girl Style
If you want to look like a hot Korean superstar in collefe, then this is the look to go for.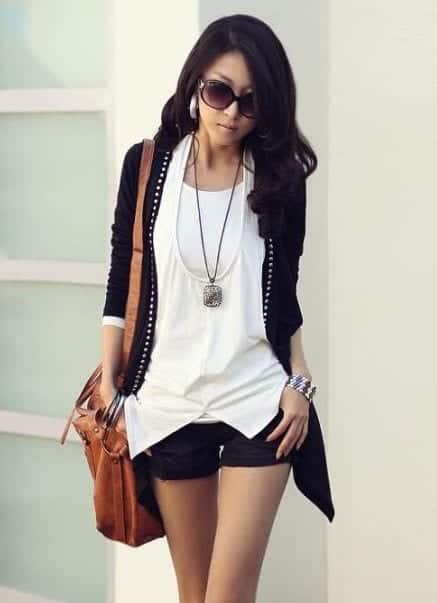 4.  Short Dress with Matching Hat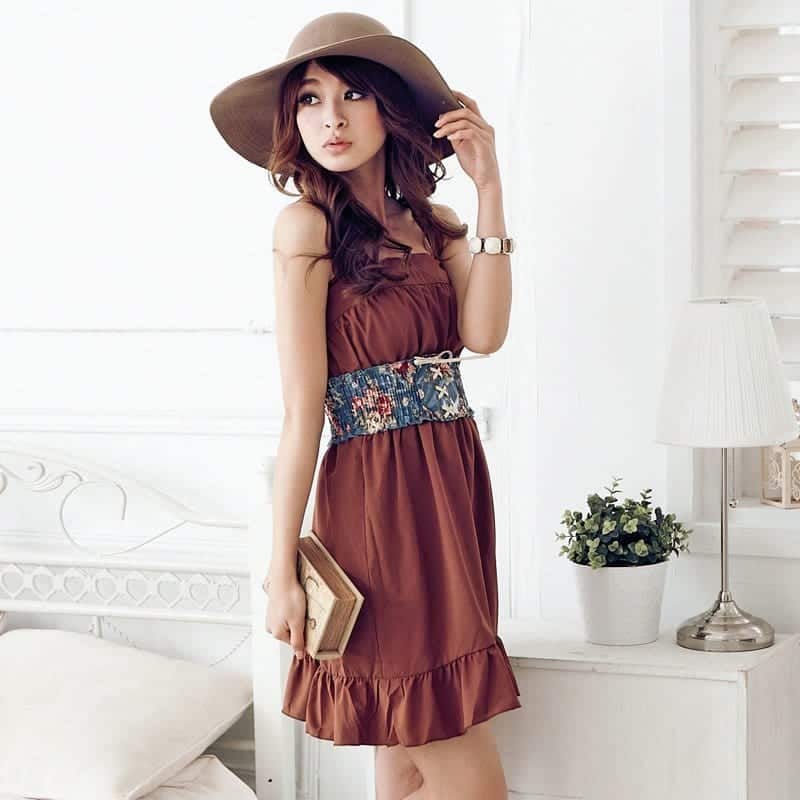 5. Casual Wear
For casual wear in winters, you can wear loose knee length sweaters. These knee length sweaters are extremely cozy and comfy. Along with that they're also very cute and elegant if worn the right way. For the perfect combo go for purple colored loose knee length sweater and then long boots in contrasting color. For example, with a purple colored dress you can wear light colored jewelry and white colored high heels.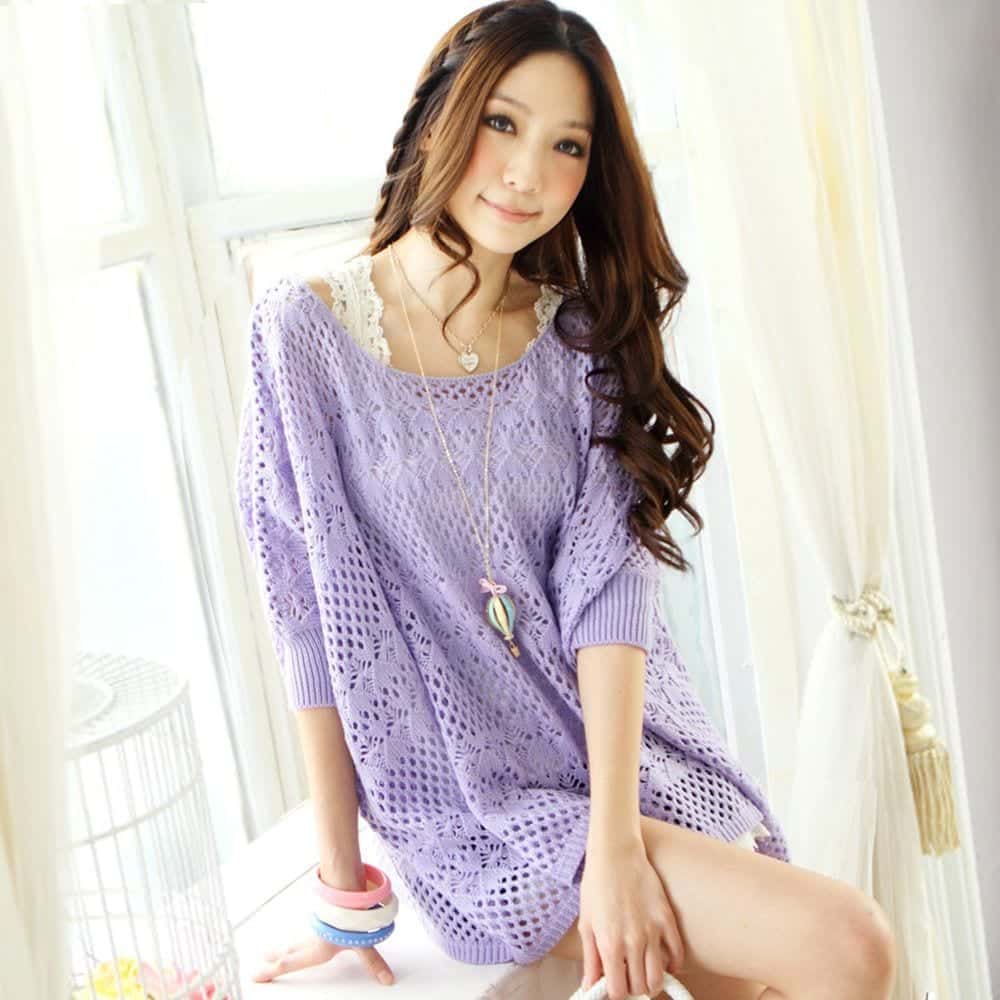 6. Short Dressing Style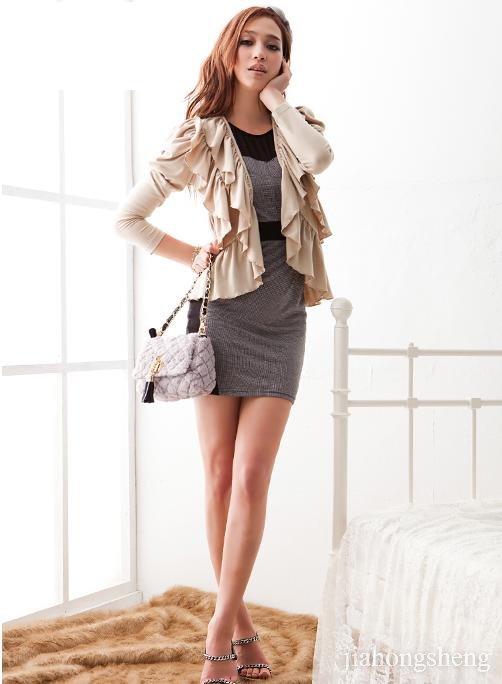 7. Floral Long Maxi
Printed floral maxis are a msut have item in Korea and they always look spot on. This one that we see here has a gorgeous smoking design at the chest area, giving it the X-factor. Such designs look especially great on petite girls. and if you're one of those girls then don't miss out our fabulous guide on 25 Cute Outfits for Skinny Girls-Ideas What to Wear being Skinny. This outfit can be worn when going out for a date for the first time or when going out with your best friends. For the perfect look, go for light colored floral maxi and pair it with bown or any other ligth colored shoe and handbag.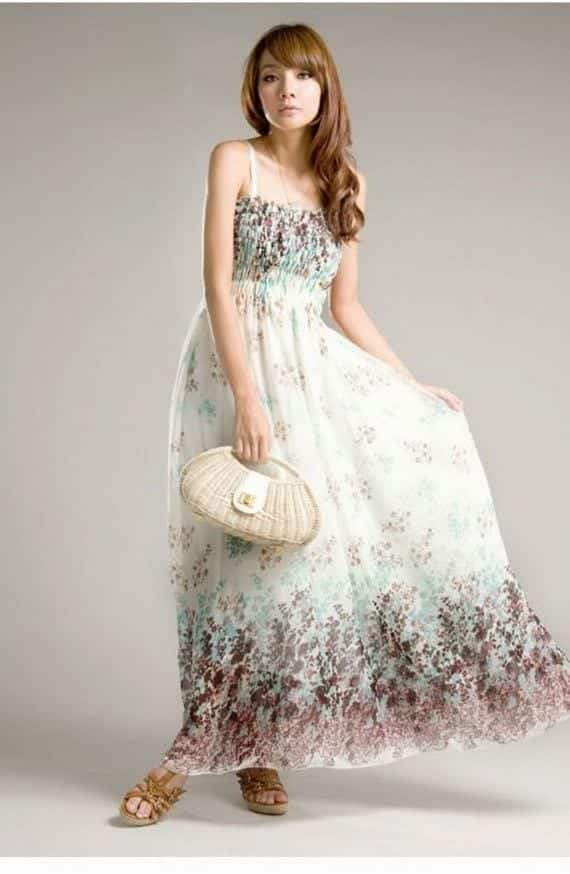 [highlight]Recommended : 15 Pink Accessories Every Teen Girl Should Have these days.[/highlight]
 8. Fancy Outfit for Party
Silk is always the best choice for formal ocassion. No matter where you're going, a silk dress can never go wrong. If you are going to a formal party with your office fellows and you want to look responsible and elegant then this type of silk knee length dress will be perfect for you. For this particular look, you can wear a purple colored dress and then pair it up with silver and white jewelry for a perfect look. For the shoes; you can wear white colored wedges or high heels if you are into heels, otherwise just go for flat pumps or ballet shoes.
Silk Slip dresses like these are not just fun to wear but are also available at extremely reasonable prices so you should get some in all your favorite colors. By dressing them up using fancy accessories and shoes and a nice hairstyle, you can easily wear them to formal dinner events like thanksgiving or christmas too.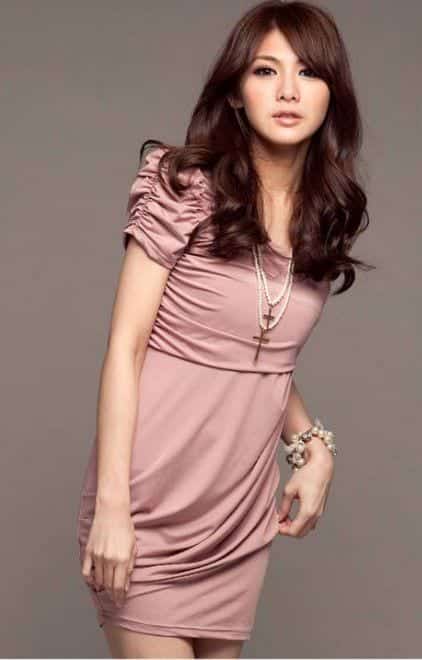 9. Cute Outfit for Korean Girls
This contrasting outfit is perfect for college gonig girls. For this kind of outfit go for jet black chiffon knee length dres and then wear a small jakcet in white color for a perfect combo. For the jewelry and other accessories you can wear them in either black color or you can add uniquness by wearing it in red color.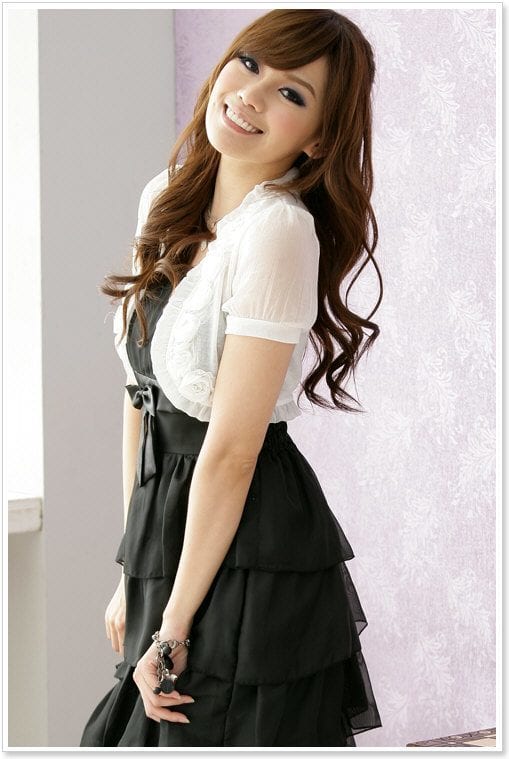 10.  Korean Girl Cute Face Makeup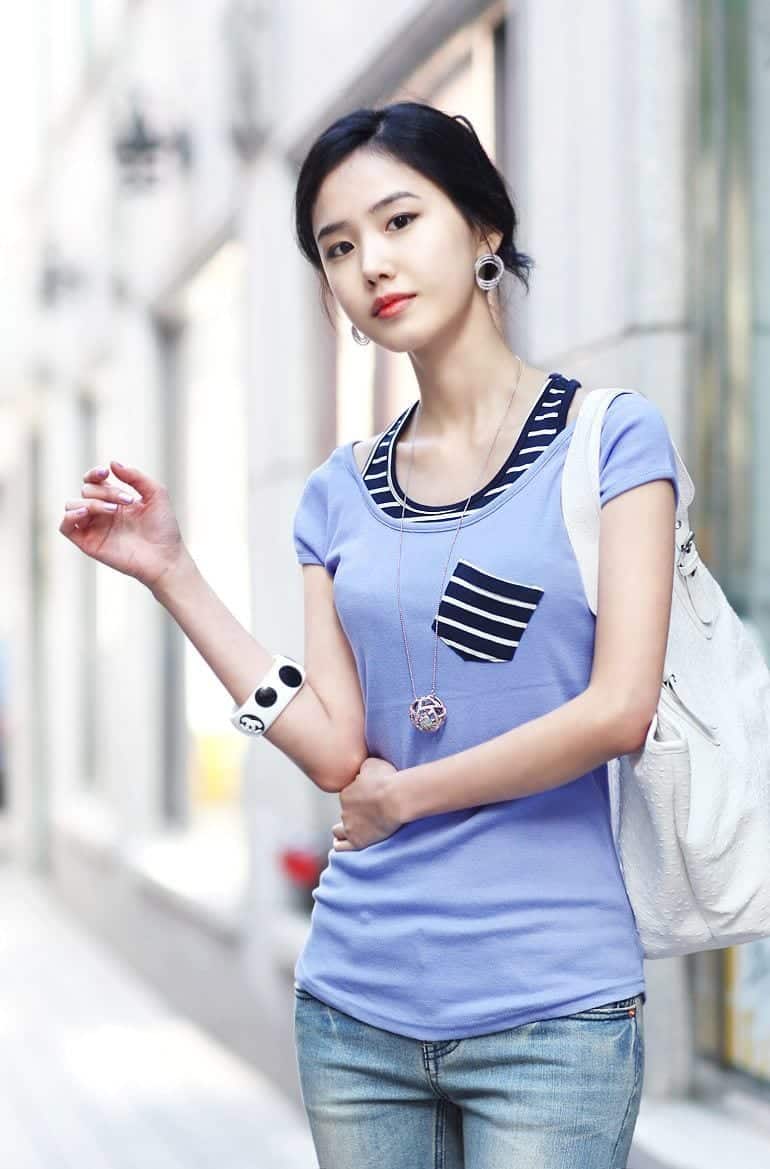 11. White Fashion Trends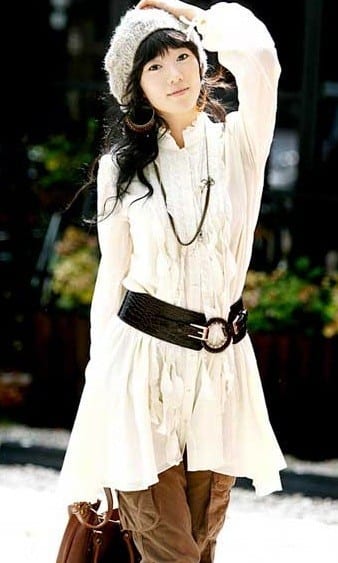 12. Denim Jacket Fashion
Wear your denim jacket with shorts and ankle booties for a swag Korean look. The short bob hairstyle also looks really cool with this outfit.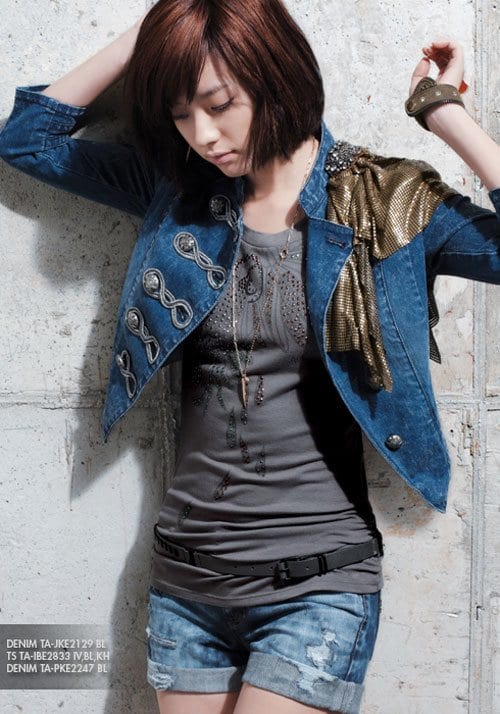 13. Korean Girl Street Style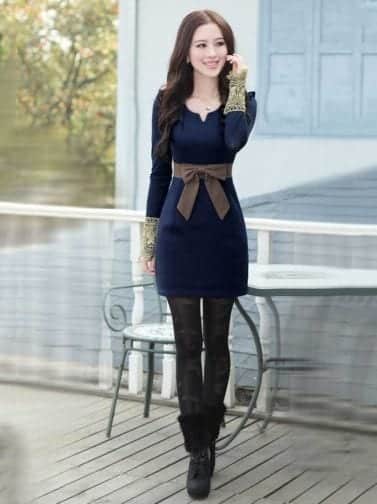 14. Winter Outfit Look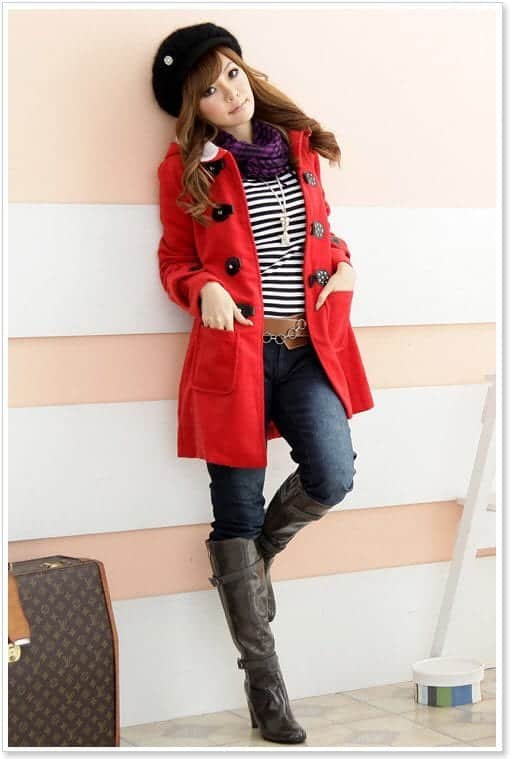 15. Korean Girl Hairstyle
The cutest hairstyle for asian girls and also a really quick and simple one.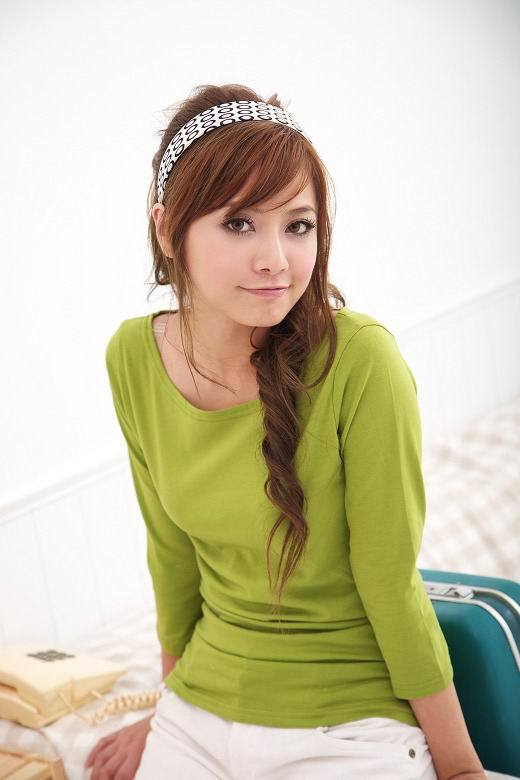 16. Polka Dots Fashion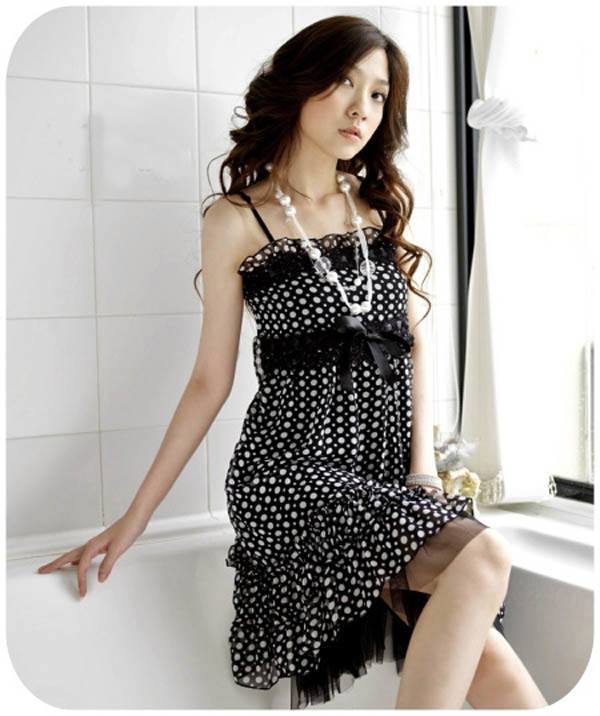 17. Korean Petite Women Fashion
Korean fashion trends 2016-2017 are all about looking classy and neat.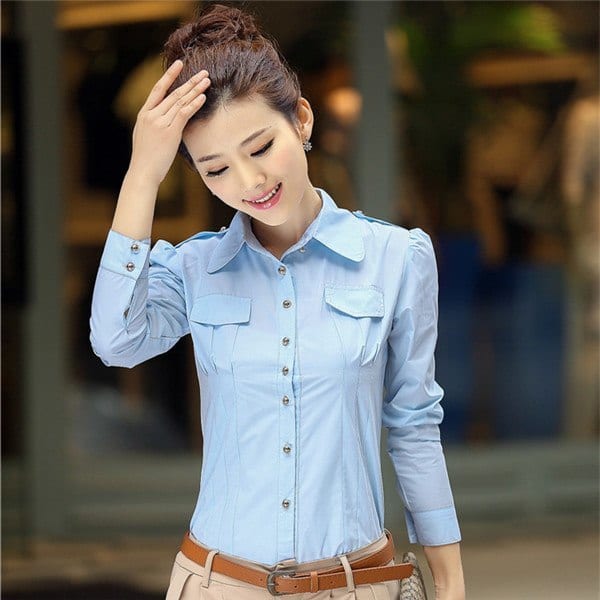 18. Cute south korean teen Girl Style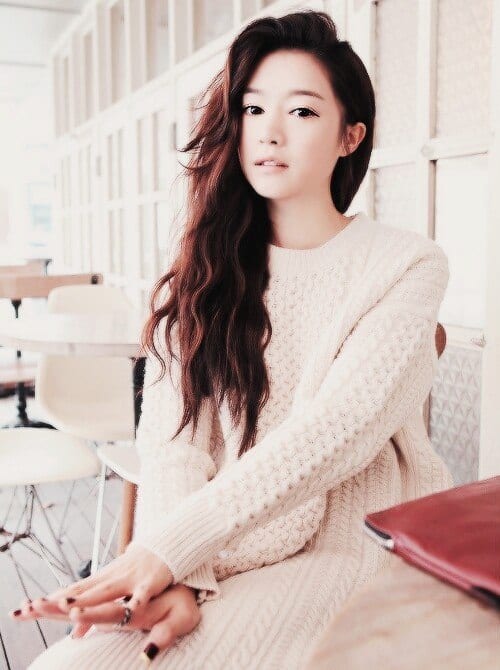 These were few of the styles that are famous in Korea. You must try these trends and change your styles every now and then so you can be sure of what suits you the most.