Cute Airport Outfits? Airports are amazing places. Business or pleasure? Are you going abroad to work or are you off on an amazing family holiday? Are you just jumping the channel or on a long haul flight to somewhere hot and sunny? Regardless of your reasons for flying, airports are a great place for fashion as you see people from all walks of life. Different people means different fashion which means different inspiration.
It is important to remember though, with airports comes long waits, time in duty free and the potential queues through customs, so it is best that your outfit be chic and stylish but also soft and comfortable. Simple skinny jeans, t-shirt or blouse and a loosely fitted jacket are great garments for the airport. Chambray shirts are fantastic for adding layers, colour and volume whilst not weighing you down with heavy material.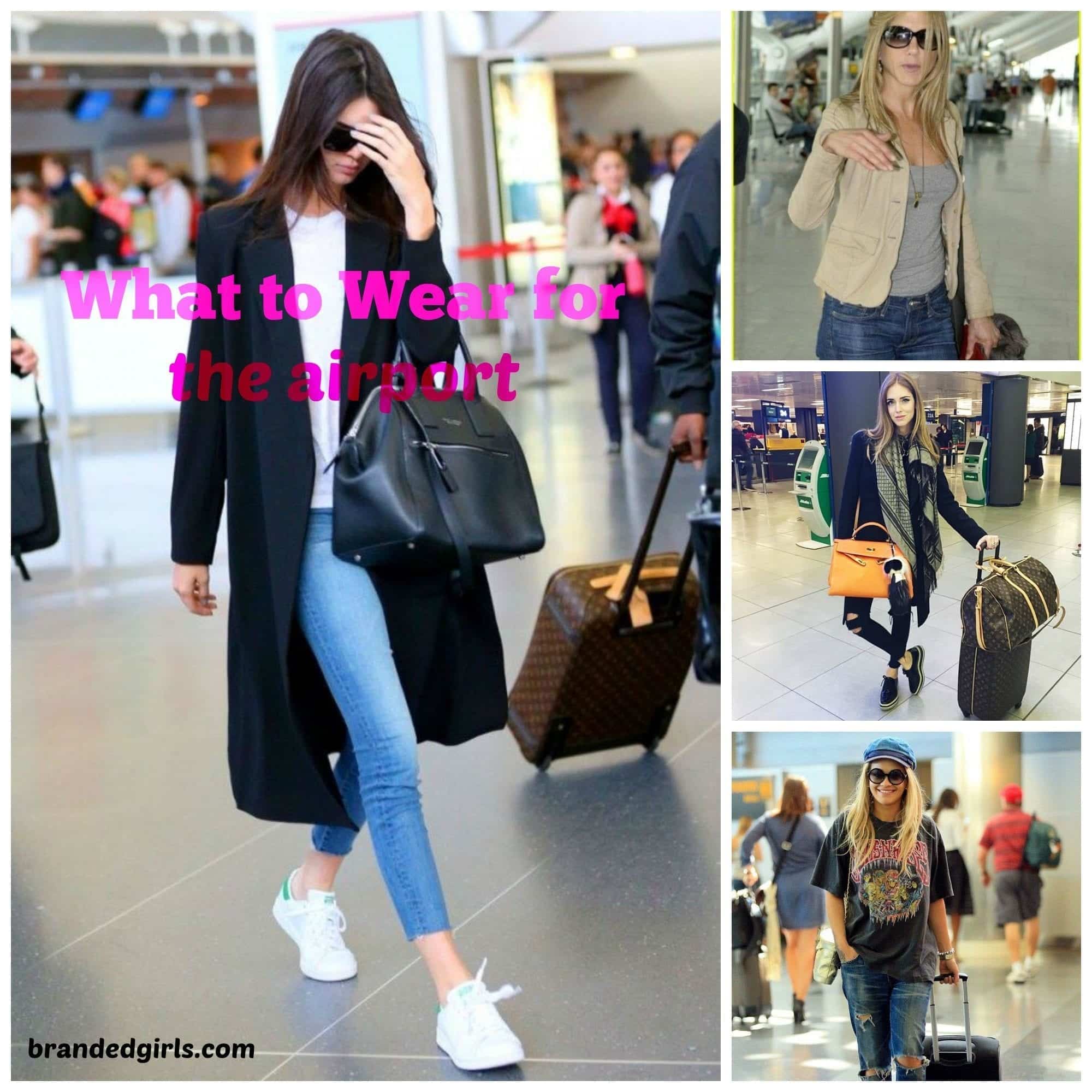 When it comes to accessories, the main attention grabber is going to be your luggage. Everyone notices suitcases and bags before its owner so be sure to choose one that it fashionable but also denotes your own personal taste. Vintage leather suitcases are a beautiful and sophistcated option for the elegant lady, whereas colourful, quirky floral patterns will suit a teenage girl brilliantly. One brand which is guaranteed to get heads turning is the expensive Louis Vuitton, a brand you would normally see with travelling celebrities. For hand luggage why not opt for a tote bag? Large enough to store all your travel essentials as well as adding shape and style to your outfit. in a wide range of shapes, styles and colours, tote bags are a simple accessory to find.
Footwear for airports varies drastically depending on your reason for travelling. For the business woman on a short trip, pointed or rounded heeled pumps are acceptable. For the young girl off on a long flight with the family on holiday, choose a flat and comfortable shoe such as simple trainers, oxfords or even ugg boots. Try to shy away from steep stilettos, as these will only make you uncomfortable whilst browsing duty free, waiting around for your flight and even on the plane itself.
Why not have a look and gain some inspiration from the images below to create your own airport outfit.
Ideas What to Wear at Airport to Look Chic
Celebrities Airport Styles
#18- Rita Ora's Rock Look. Printed rock style t-shirt with distressed jeans and white trainers makes for a casual travelling outfit.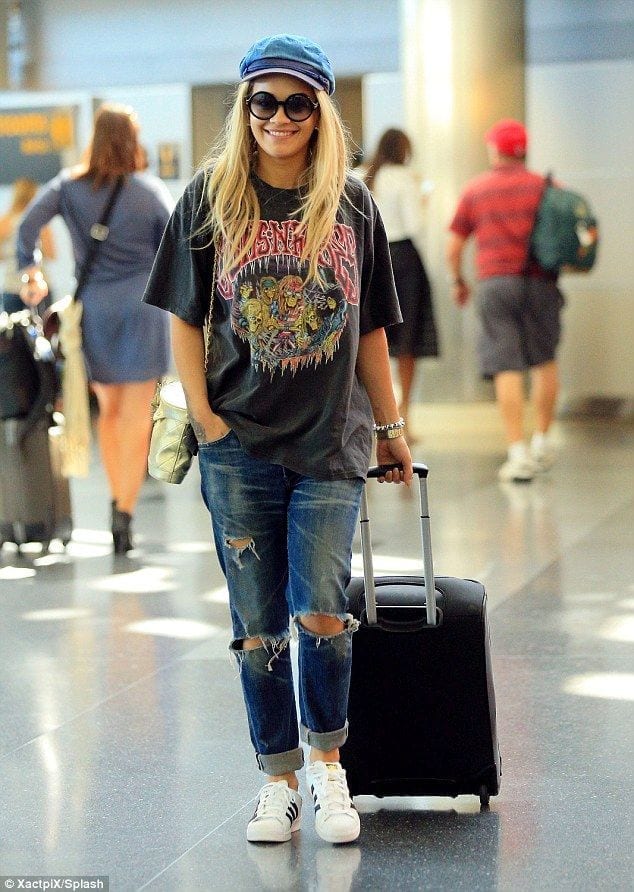 via
#17- Kendall Jenner. Kendall's casual style consists of black jeans, black loafers, a simple black top under a denim jacket and a large red tote bag which stands out beautifully.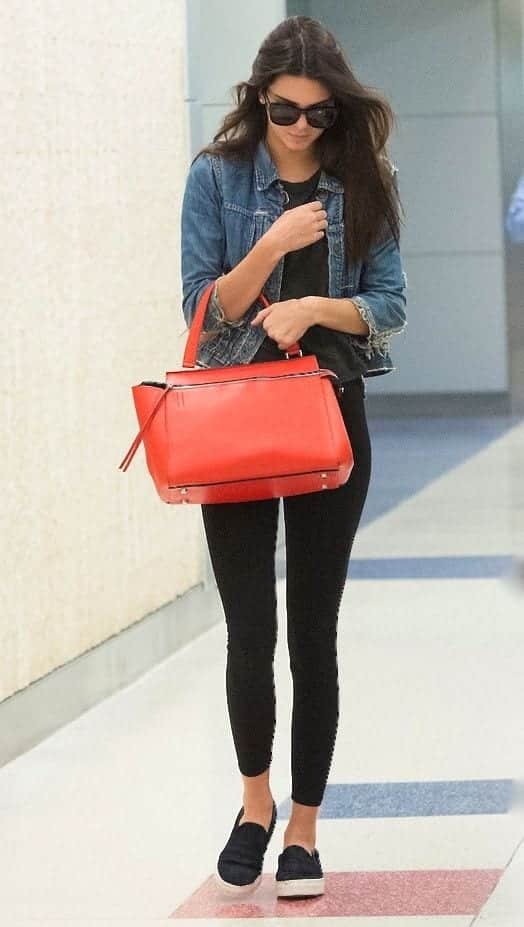 via