Latest Kurti Designs 2018: One would always be wondering about the latest design by her favorite designers if she is a fashion geek. Every season, the top designers bring a prize by releasing latest fashion designs. These designs not only bring change but also are the trendsetter of the season.
Kurtis, being the most required and adored outfit, comes in really awesome style assisting the fashion followers. Team branded girls have collected top latest trendsetter Kurti designs from various brands. Designer styles always create a new persona which is followed by almost everyone in every season. You can also check out Kurti Neck Designs–23 Latest Kurti neck styles 2018.
Trending Kurtis from famous Brands to Try this Year
Though Pakistani Brands are excelling in latest fashions yet Indians are not far behind. Among various Kurti brands, Manish Malhotra, Sangira, RainDrops and many others.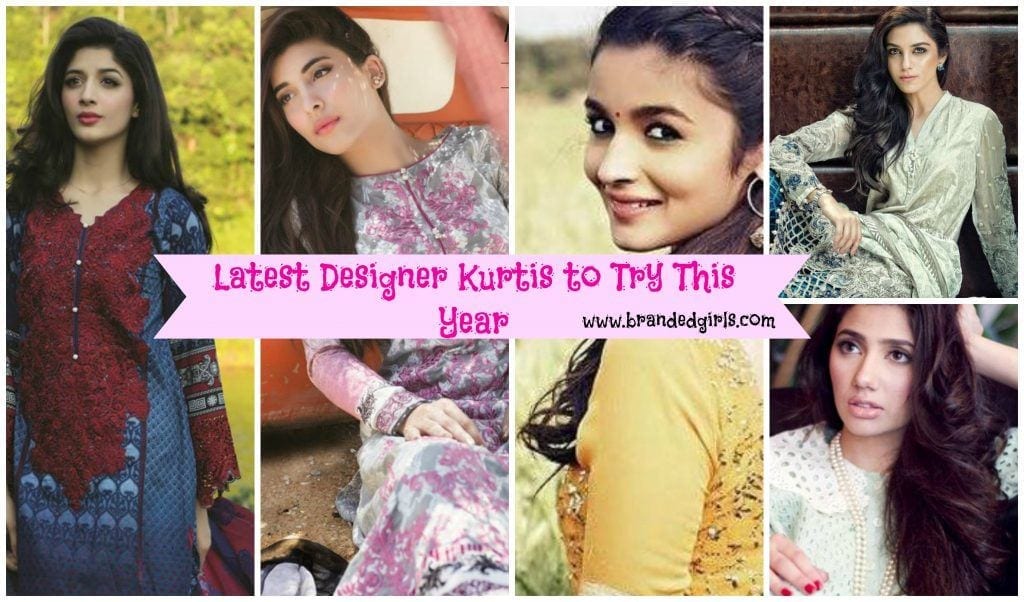 Few of their latest and  finest collections are:
Kurtis by Manish Malhotra
When it comes to designer kurtis, how could Manish Malhotra be forgotten? He is one of the best and trendiest Kurti designers of India.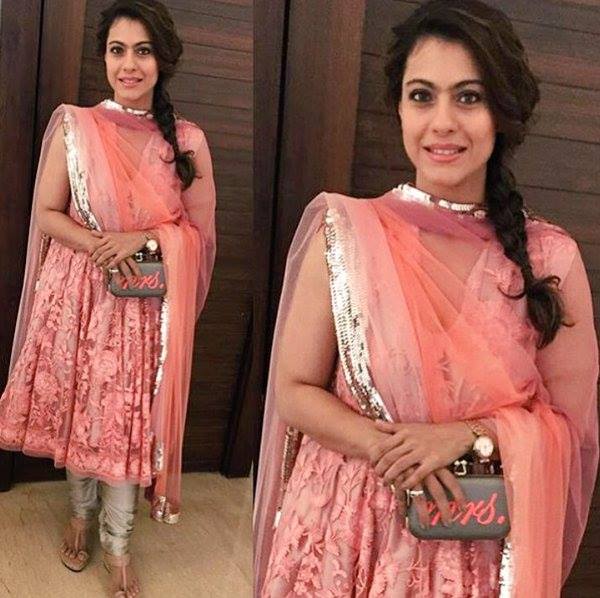 Via
Here's a list of some of our favorite designer kurtis that are available online for all:
Biba
Biba offers contemporary Kurtis. It is among the finest Kurti designers in India. It offers great design for all aged women and young girls.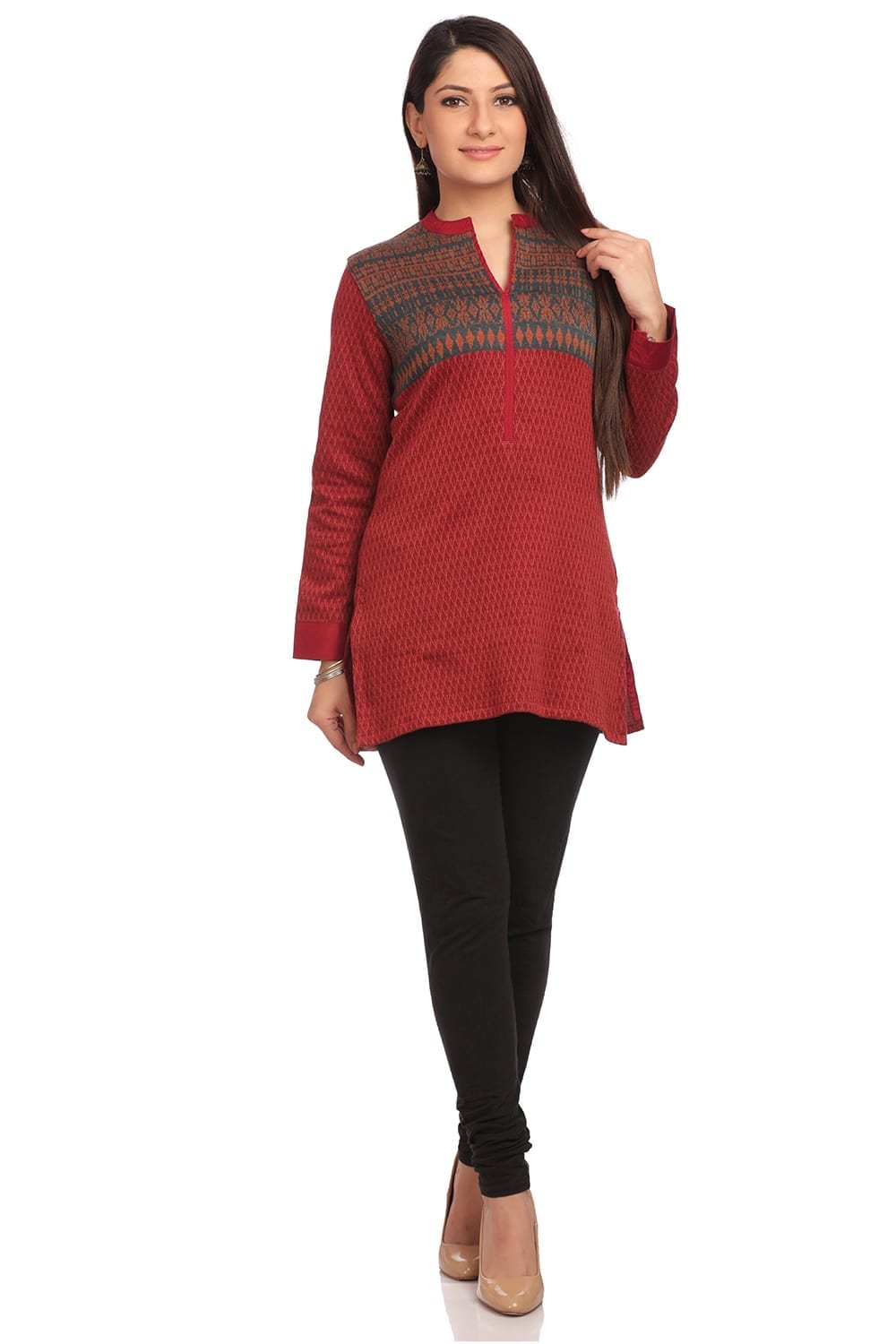 Via
Sangira
The latest frock style Kurti is perfect for any casual party.  One always feels great and looks classy with this outfit.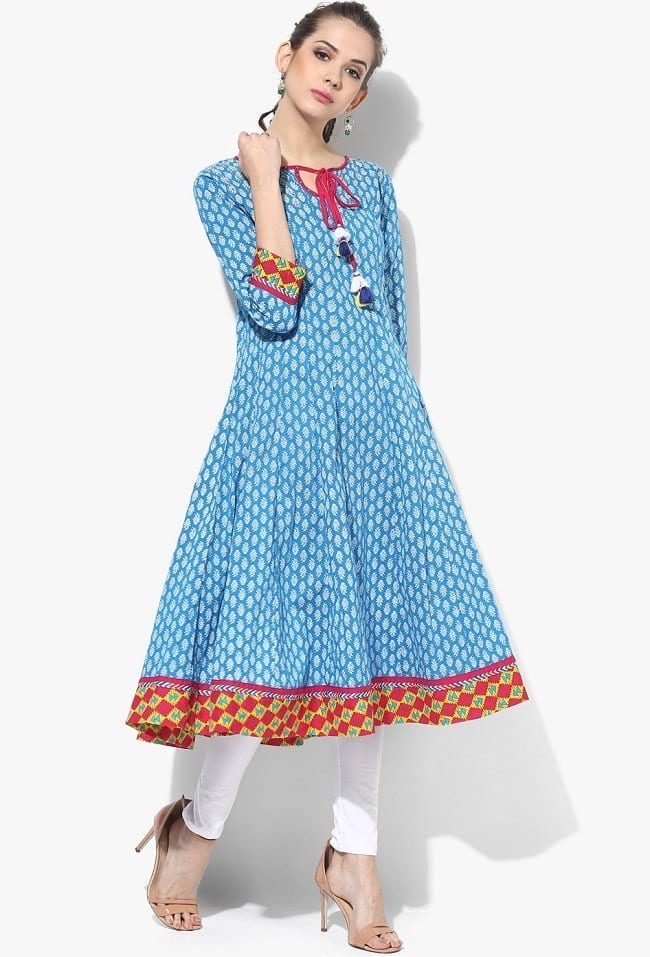 RainDrops
The navy blue color long kurti is a nice attire from RainDrops for your party wear.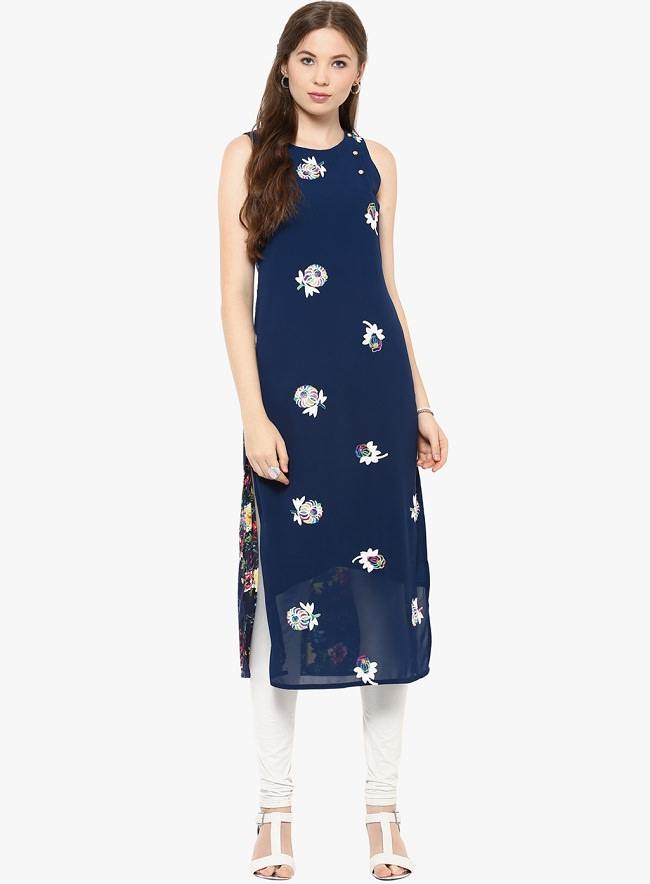 Kurti Designs from Prominent Pakistani Designers
#15 – Zarah Shahjehan
Zarah Shahjehan offers cosmopolitan design Kurtis. The persona of this brand gives exuberant look to your elegant personality. The latest casual kurta range by Zahra Shahjehan is released under Coco by Zara Shahjahan Plaid and Florals Winter Collection 2018.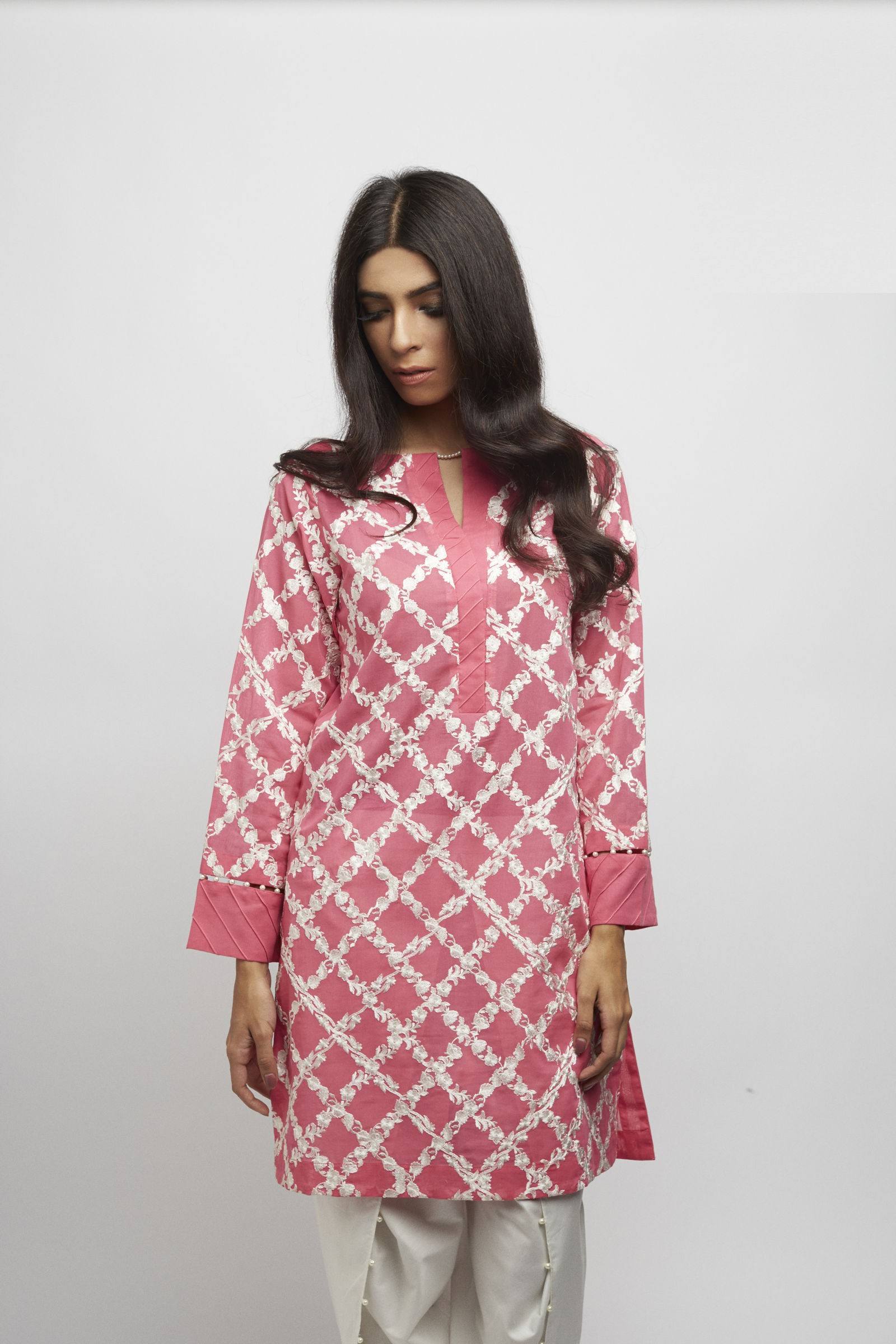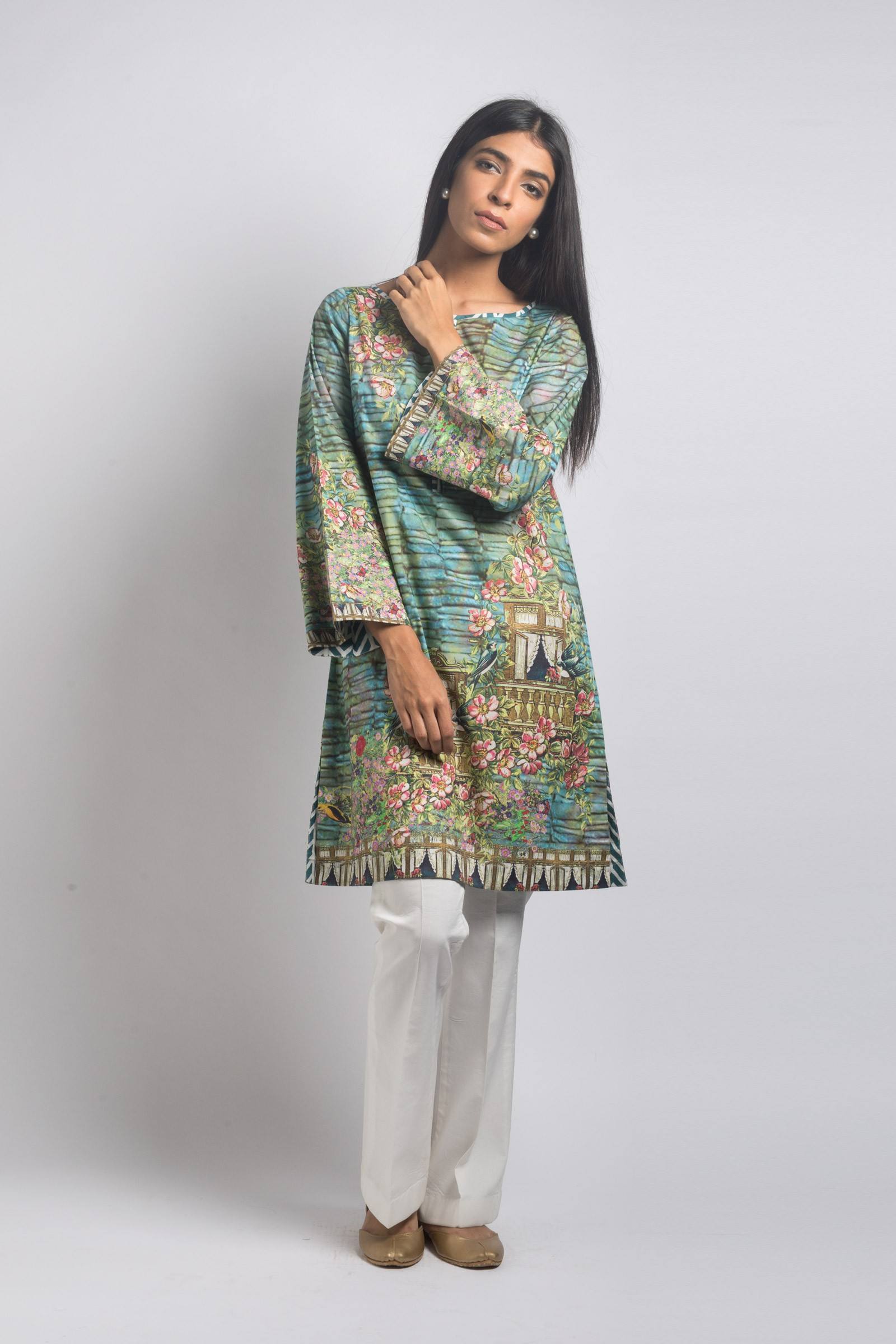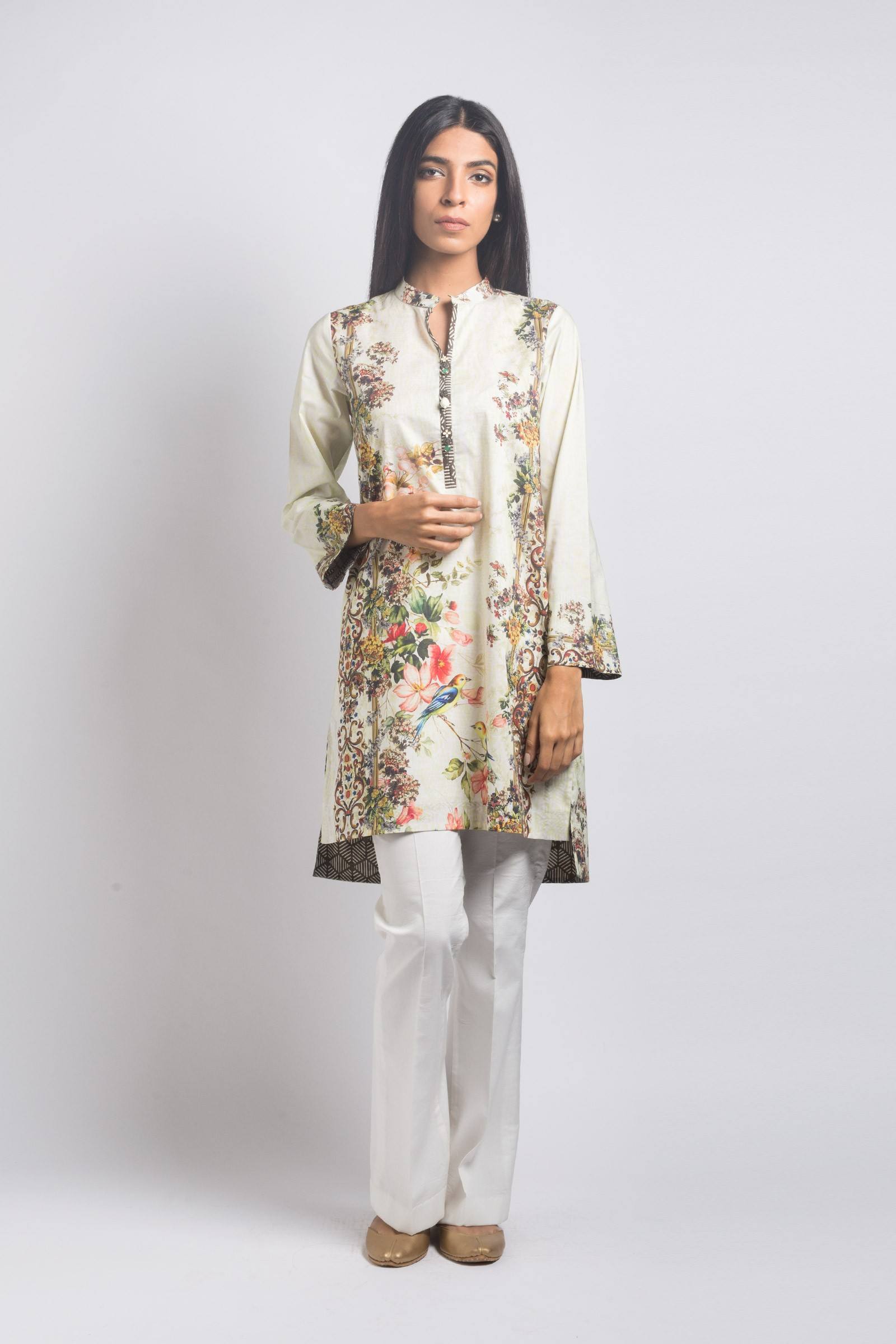 Via
#14 – Firdos
Firdos has released some great winter collection in all ranges varying from formal to casual and semi-formal. This persona gives you an uber chic look, suited for all occasions.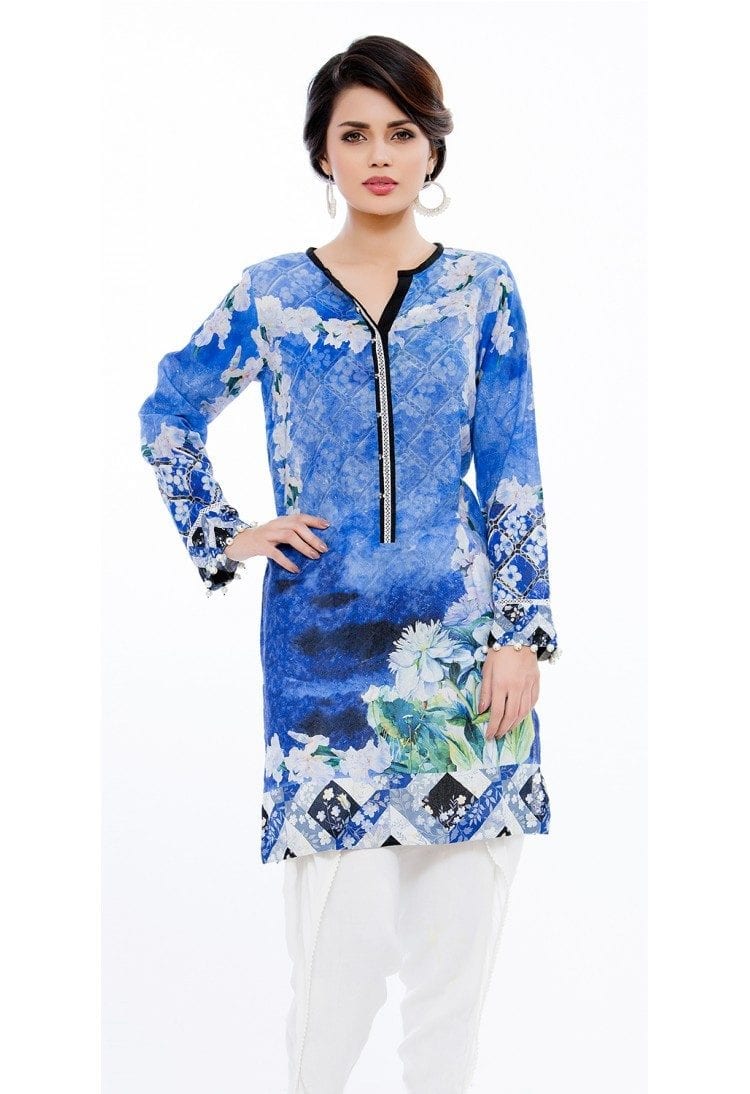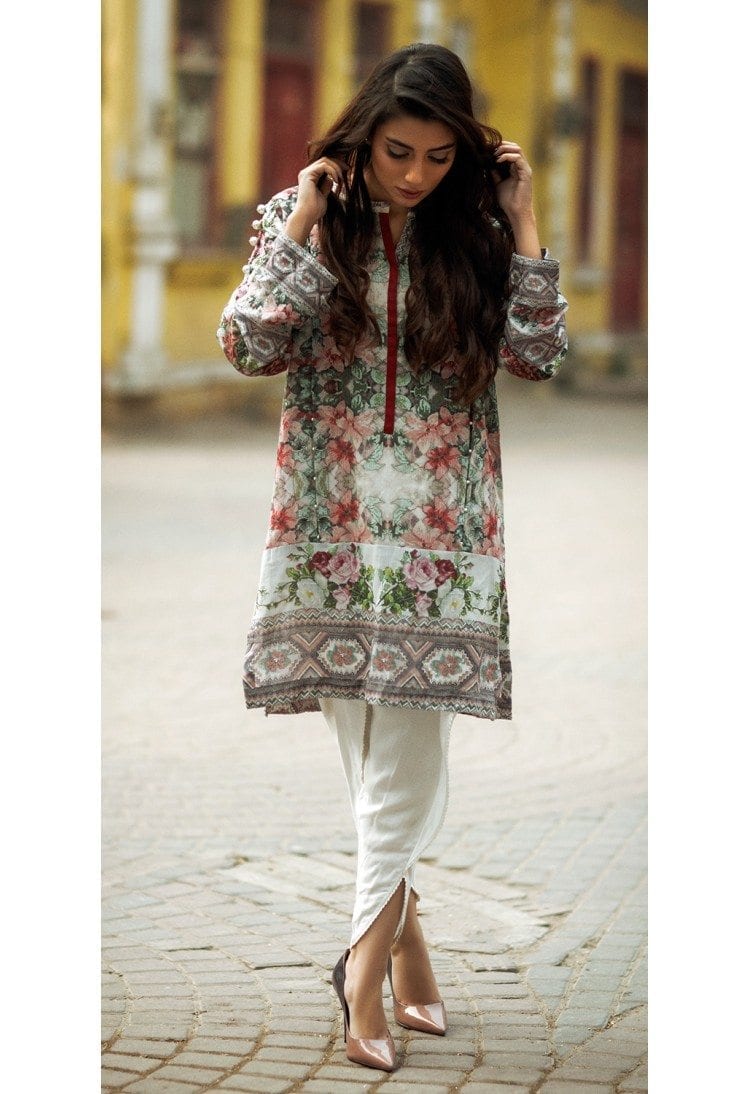 #13 – Agha Noor
Agha Noor, a simple yet elegant attire that will always bring you in limelight no matter you are wearing its casual or formal collection. Vibrant colors and unique designs are the signature style of Agha Noor. Some stylish Kurtis from Agha Noor are: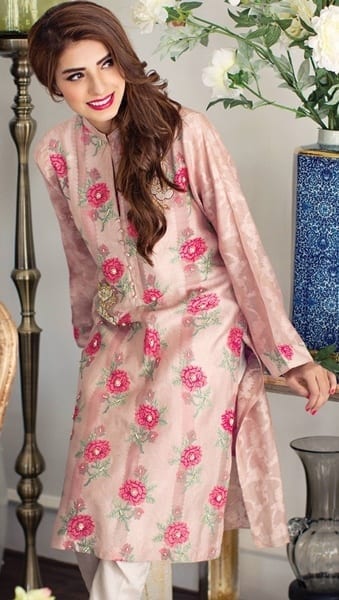 Zarmeena Khan looks stunning in Agha Noor's silk kurti.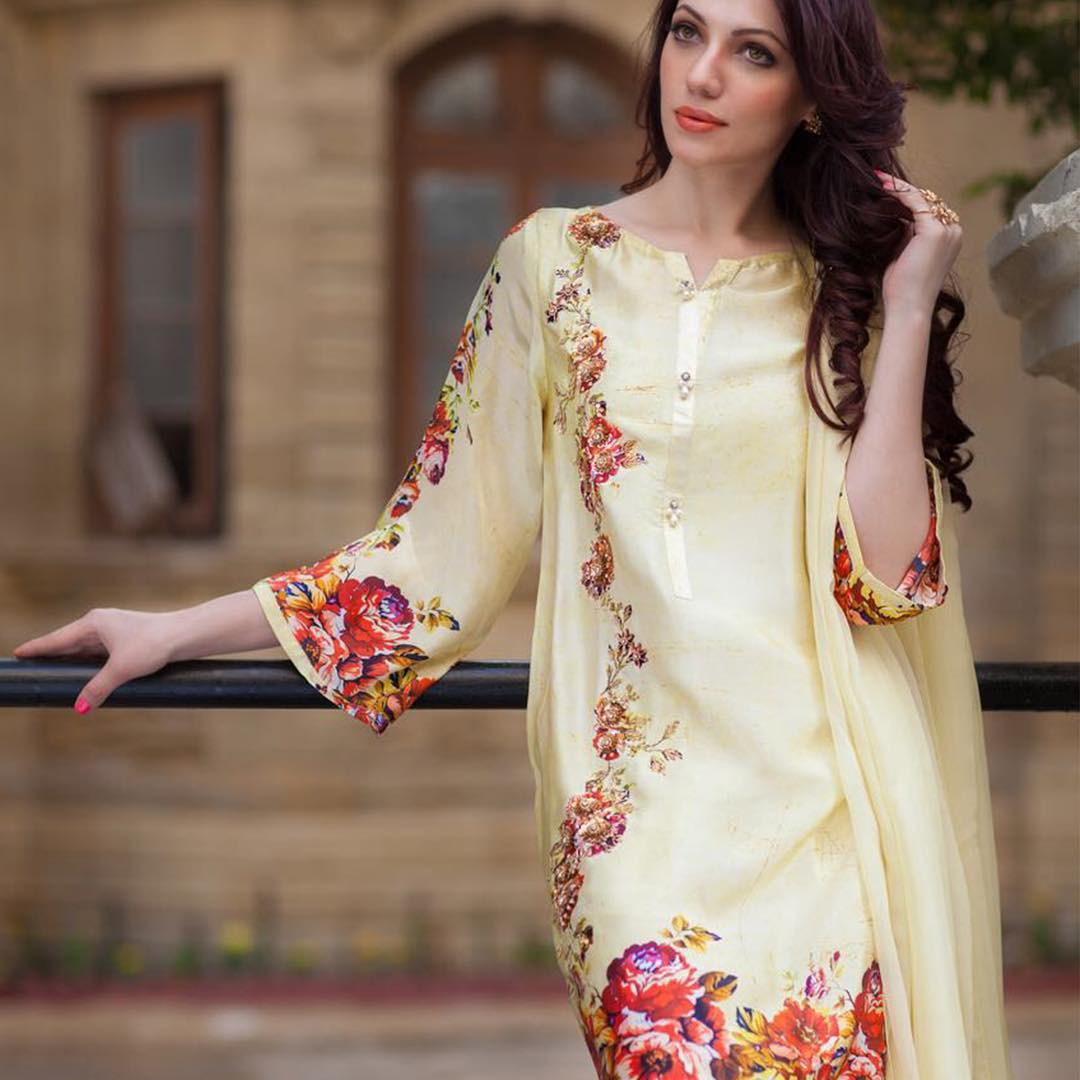 #12 – Alkaram
Alkaram Studio has launched it winter collection Vol.1 . Its kurti variety are seamless and contemporary giving a nice uber chic look.

The Alkaram's digital printed kurtis are a style statement having a perfect combination of dazzling colors and aesthetically pleasing patterns.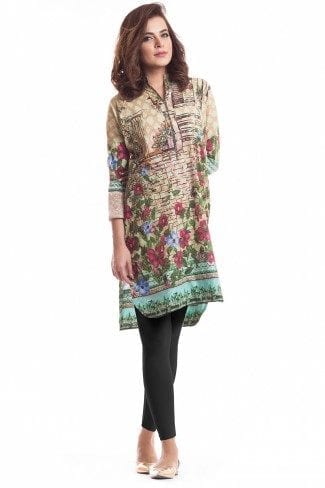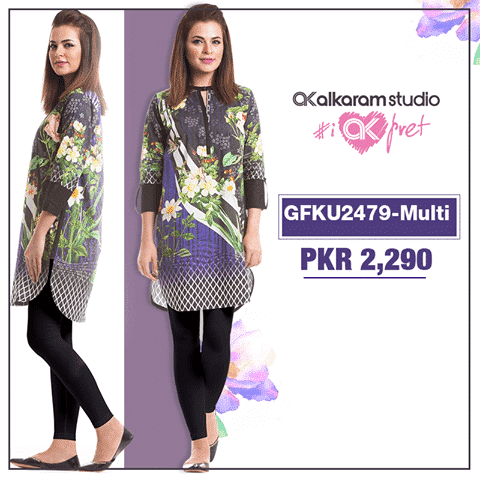 Via
#11 – Kayseria
Kayseria is also among the launch of classic, elegant and brilliant kurti designs. Color yourself in the resonating Kayseria hues this winter.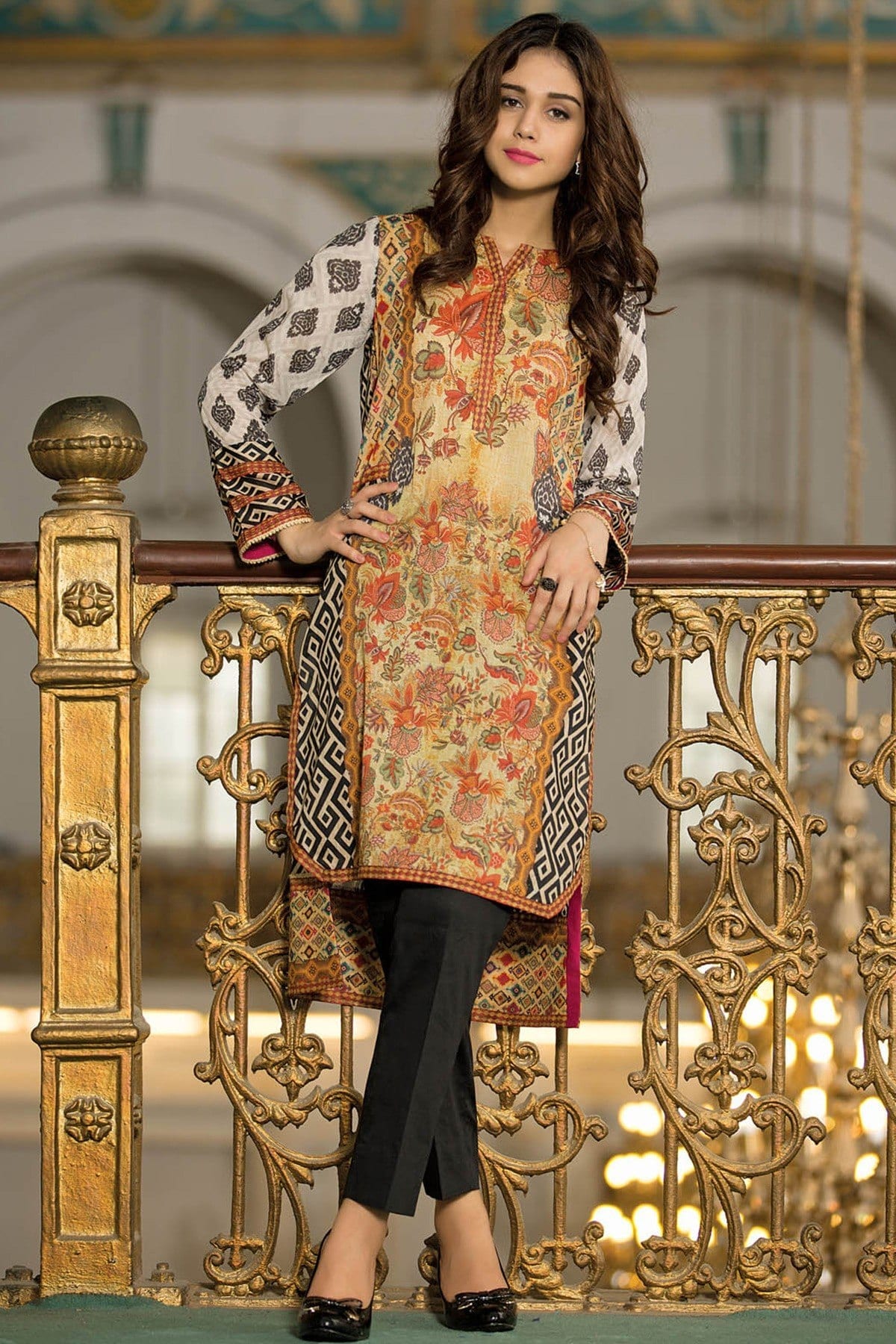 Via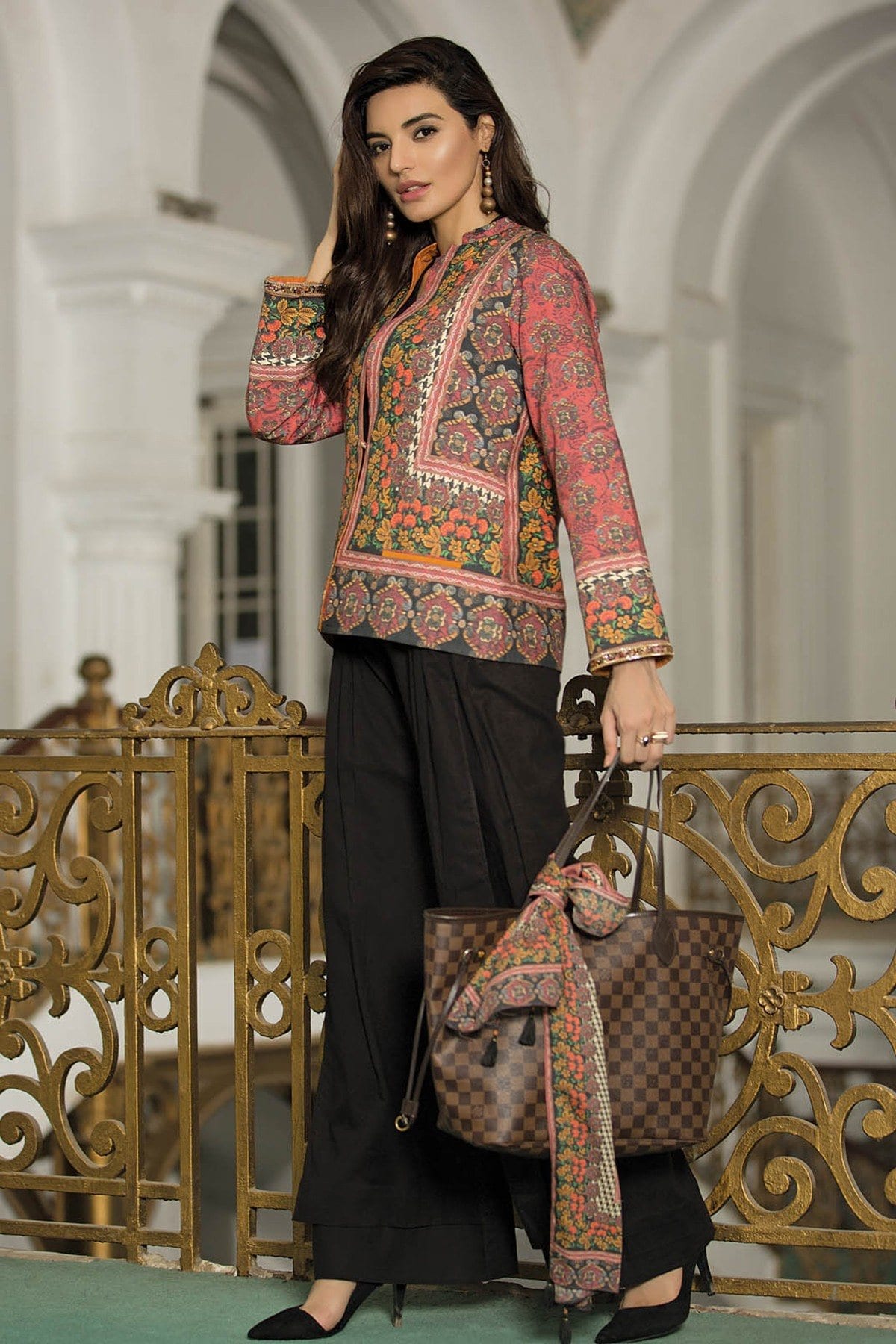 #10 – Gul Ahmed
Gul Ahmed has a good range for winters that can go well with jean, jeggings or twill pants. It can make you trendy in winters.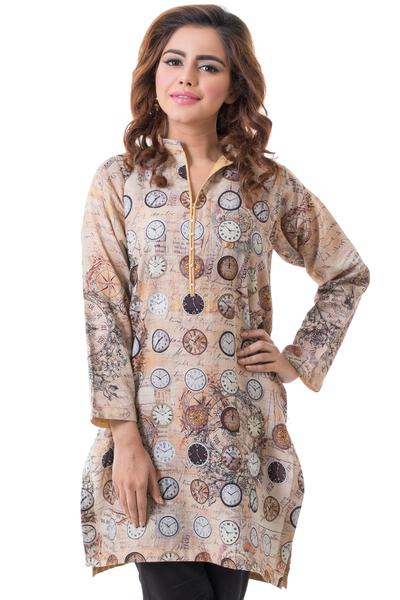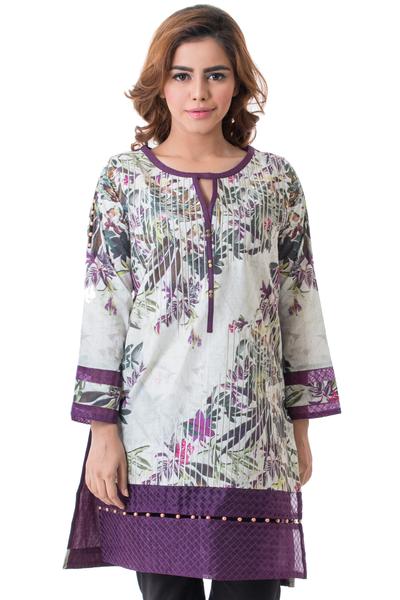 Via
#9 -Charizma
Charizma has launched Embroidered Kurti range this fall. The vibrant color catalog makes the winter energetic and lovely.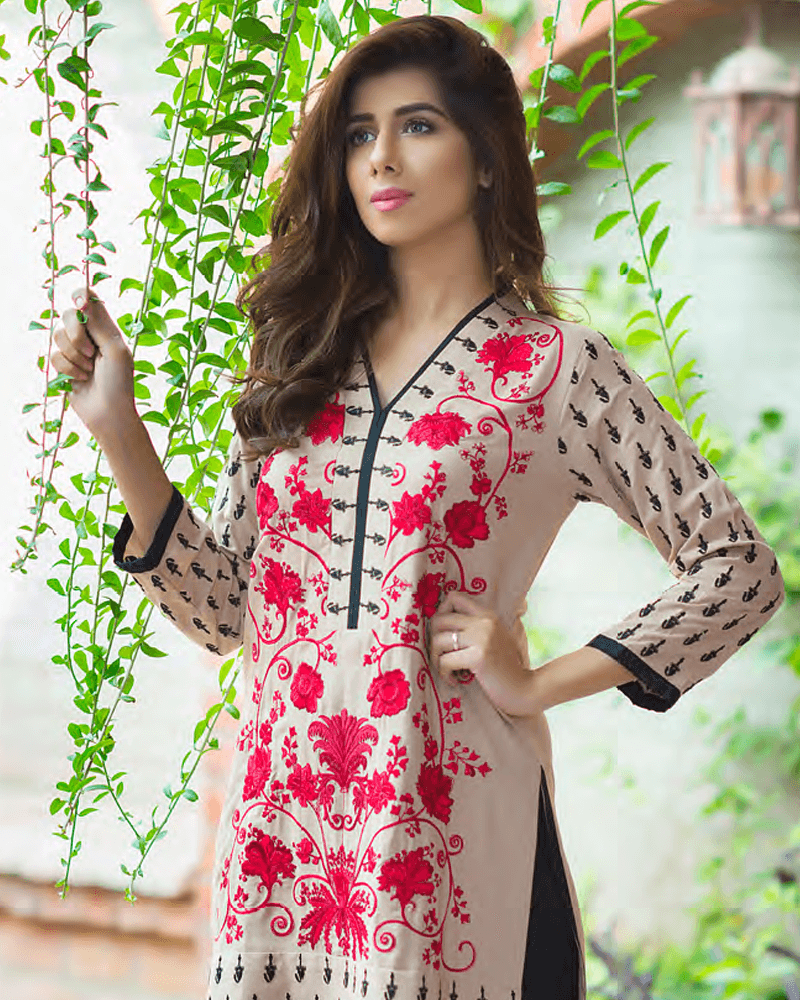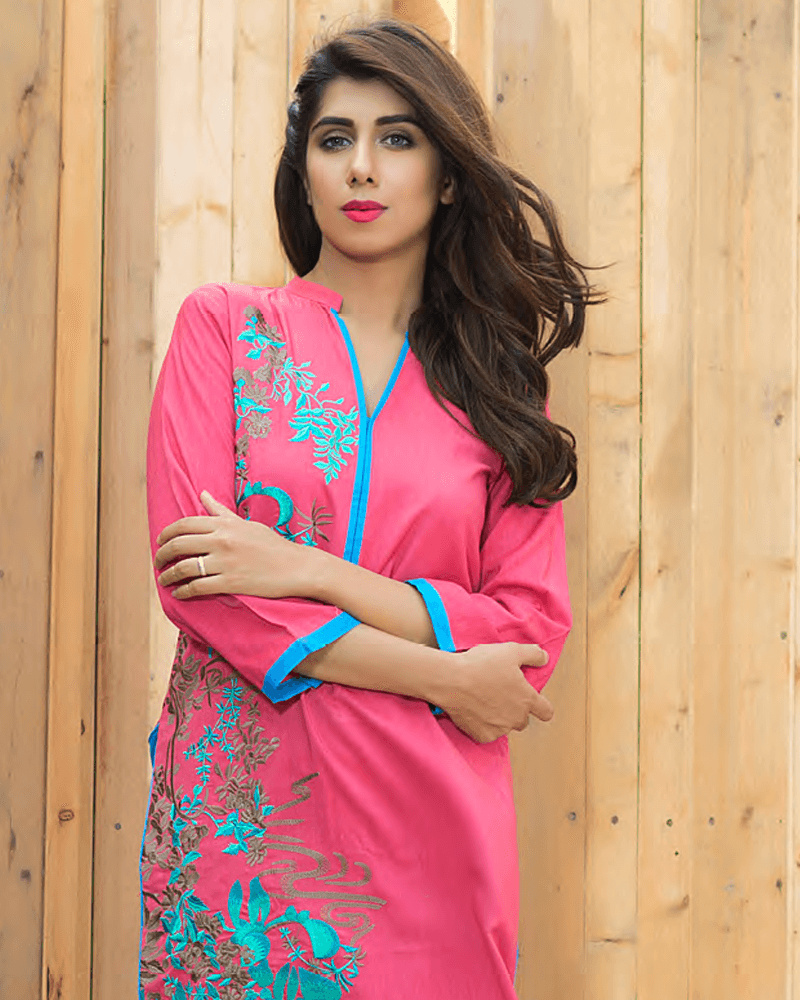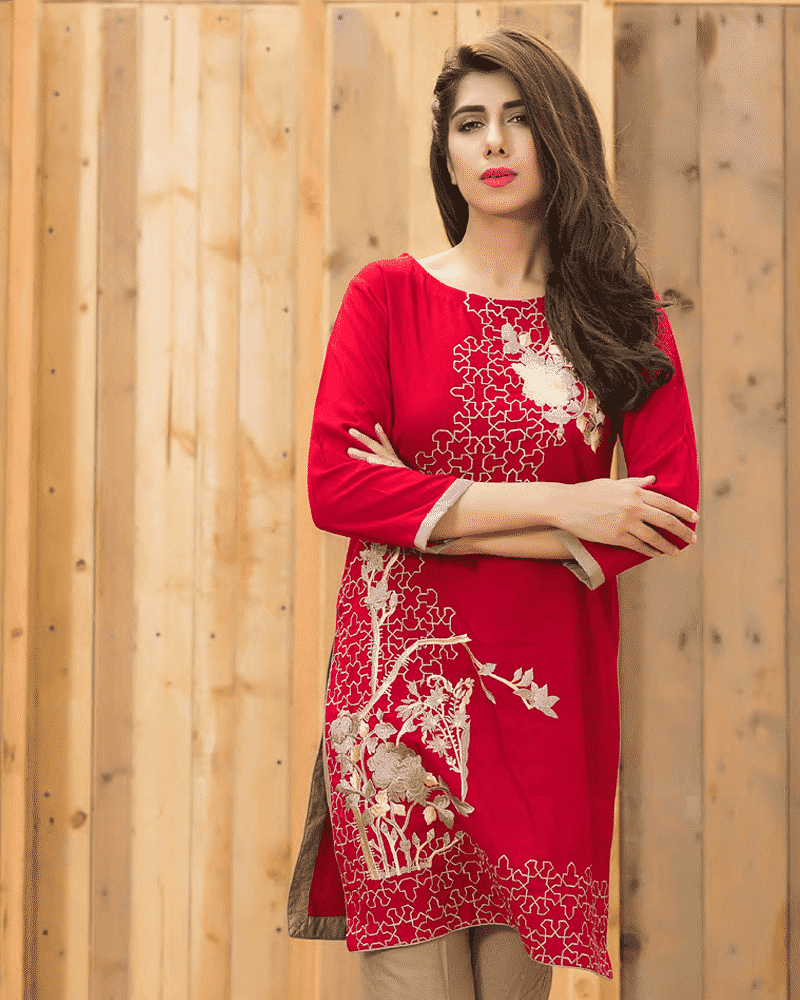 #8 – Nishat Linen
Nishat Linen comes up with the great collection that became a trendsetter every time. Their collection of this season is also sparkling.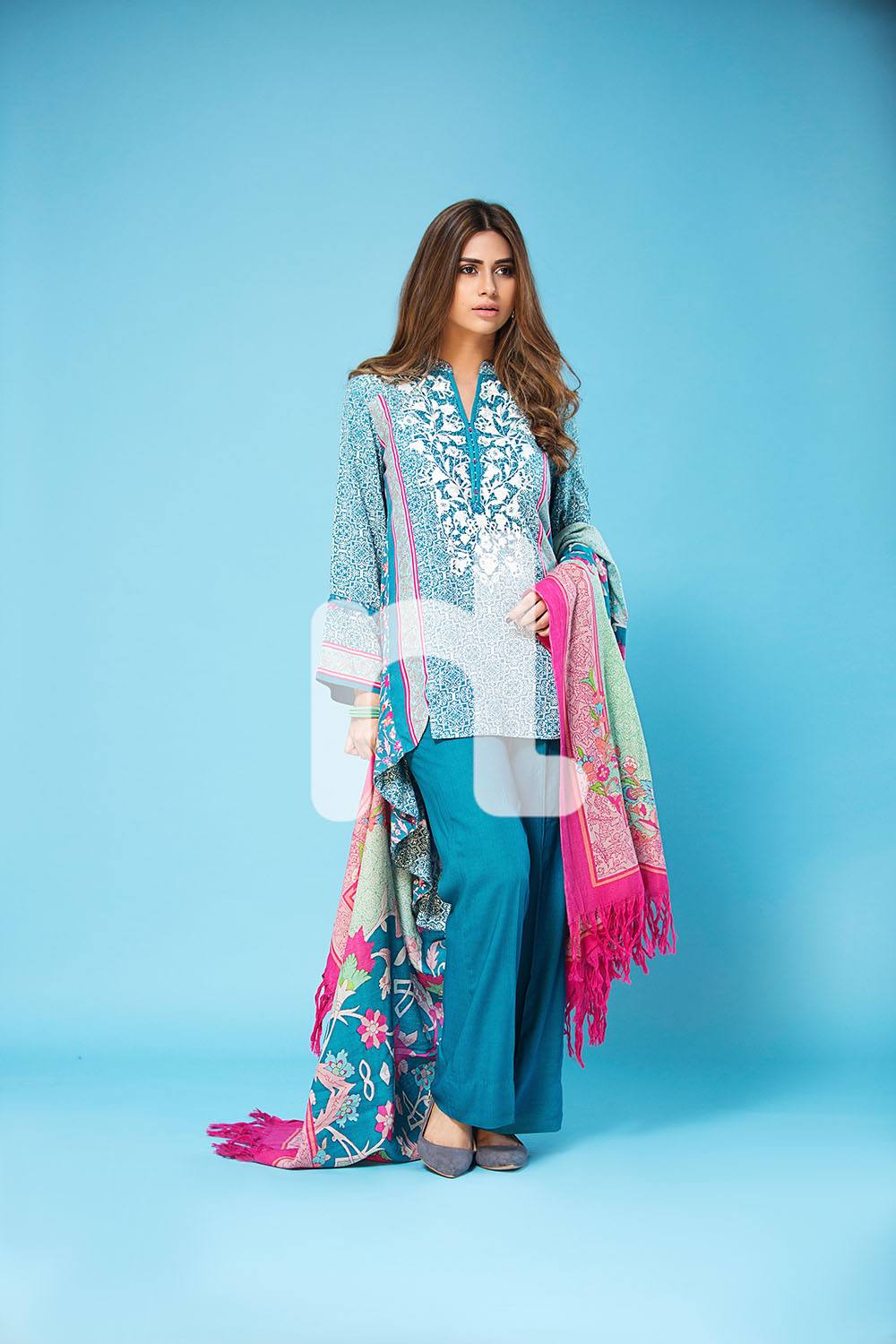 Via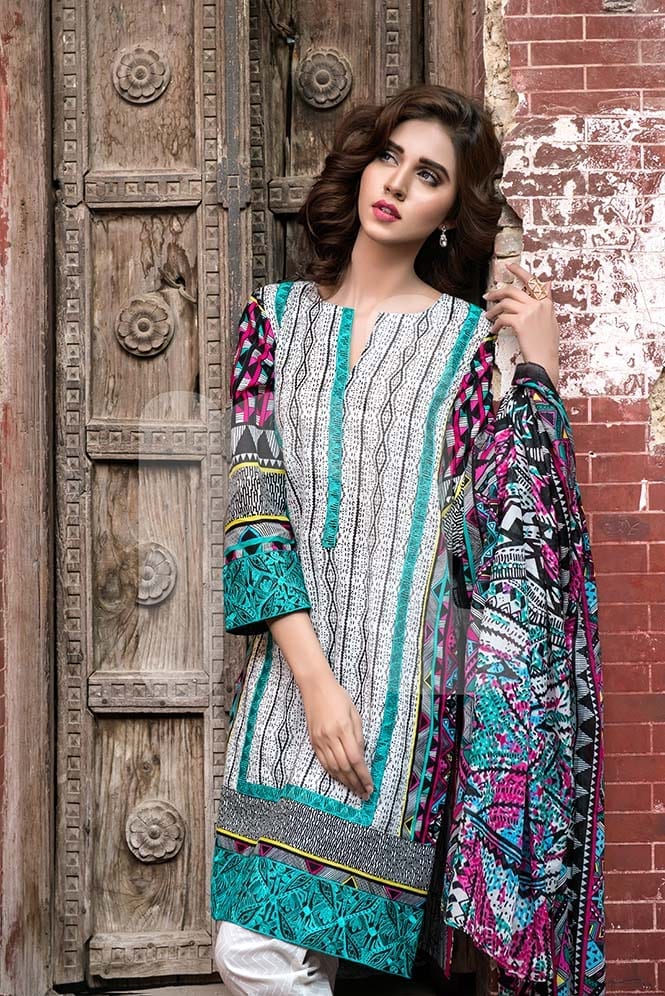 Via
#7 – Chinyere
Chinyere released dazzling color catalog wrapping you in gorgeous attire this fall. Chinyere designs has contemporary geometric shapes and rich floral patterns.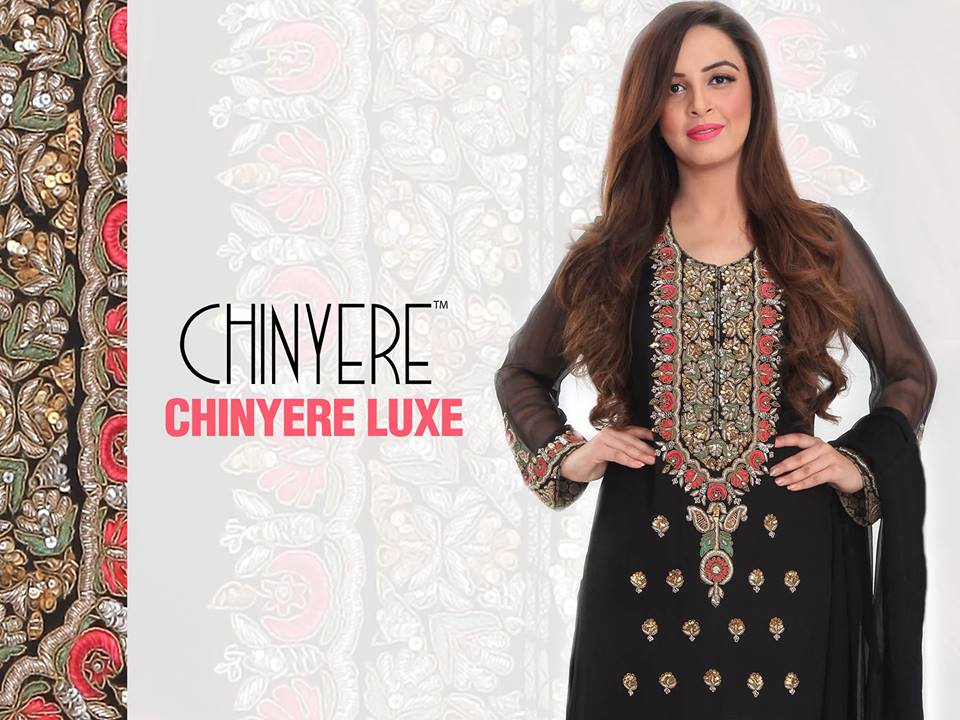 Via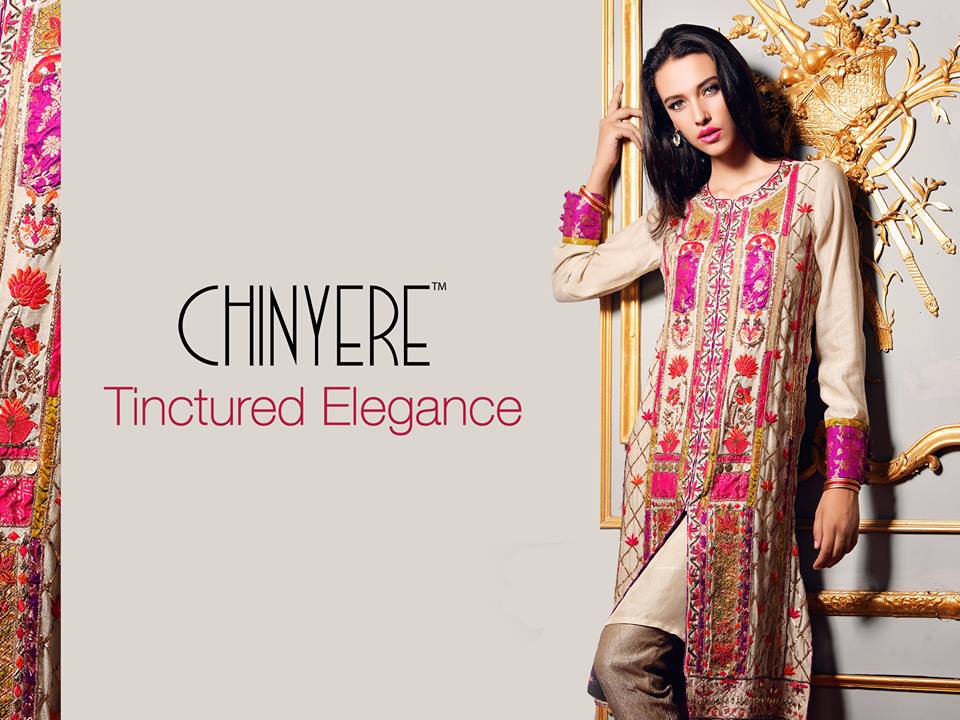 Via
#6 – Generations
Generations has nice formal and semi-formal kurti range best for all ages, ladies and girls. The cherishing colors enhance the charisma of anyone wearing it. Do check out Latest Shalwar Kameez Designs for Girls-15 New Styles to try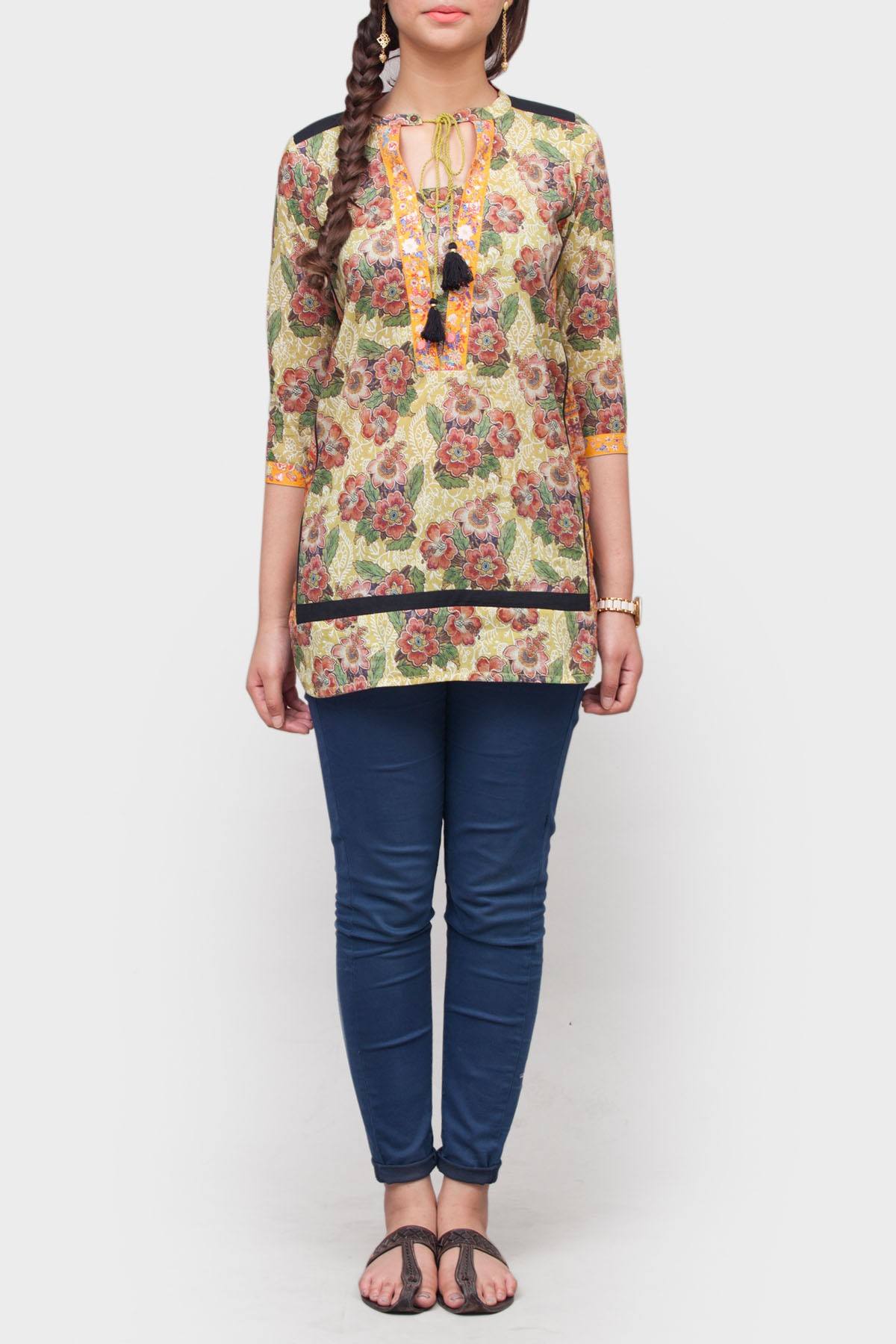 Via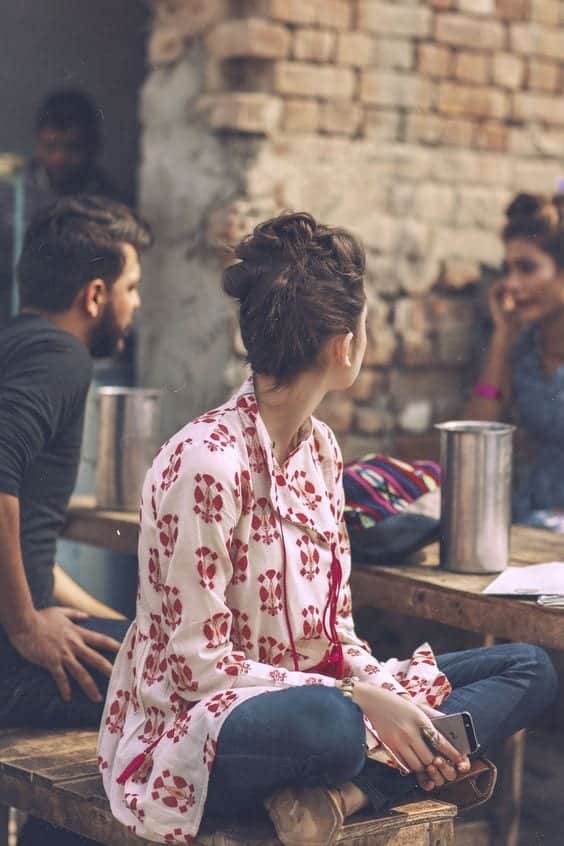 #5 – Threds
The sprightly collection of Threds will make your winters lively. Their sparkling kurtis are a must have for any formal or casual event.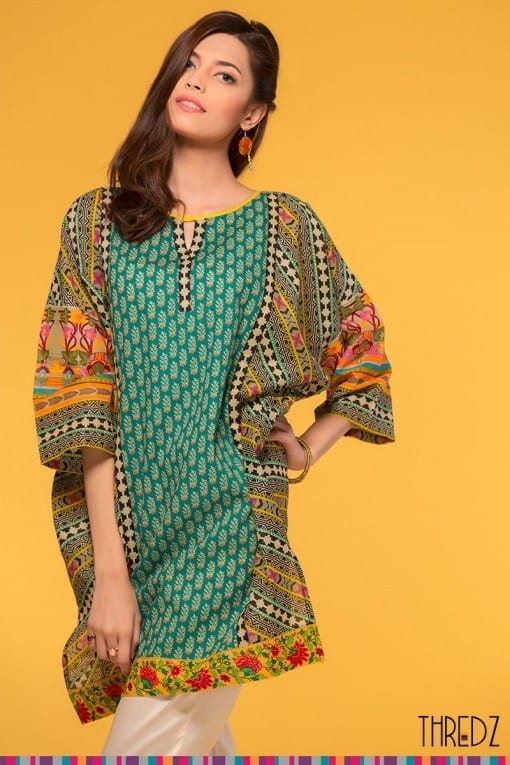 Via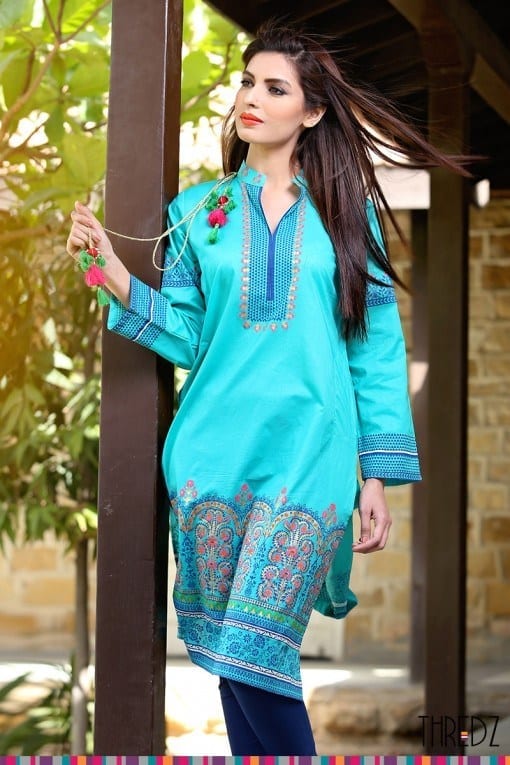 Via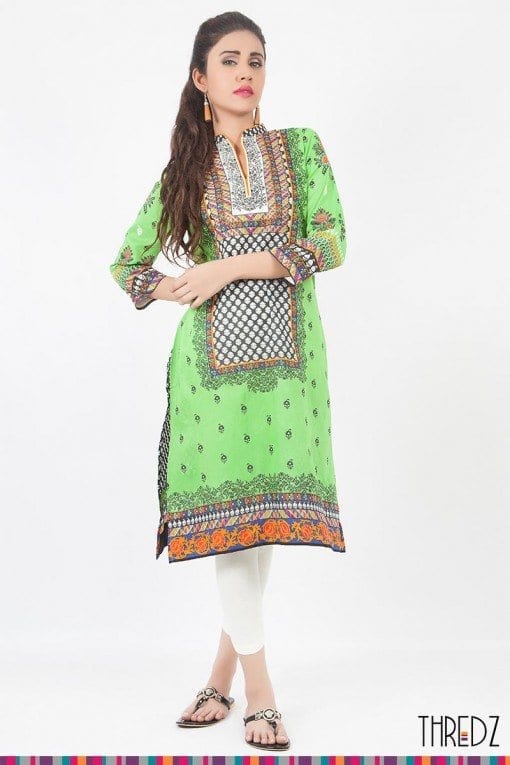 Via
#4 – Junaid Jamshed
J Dot has always launched exuberant collection for its valued customers. The Kurti's by Junaid Jamshed have a signature design and attractive colors that boost up the winters.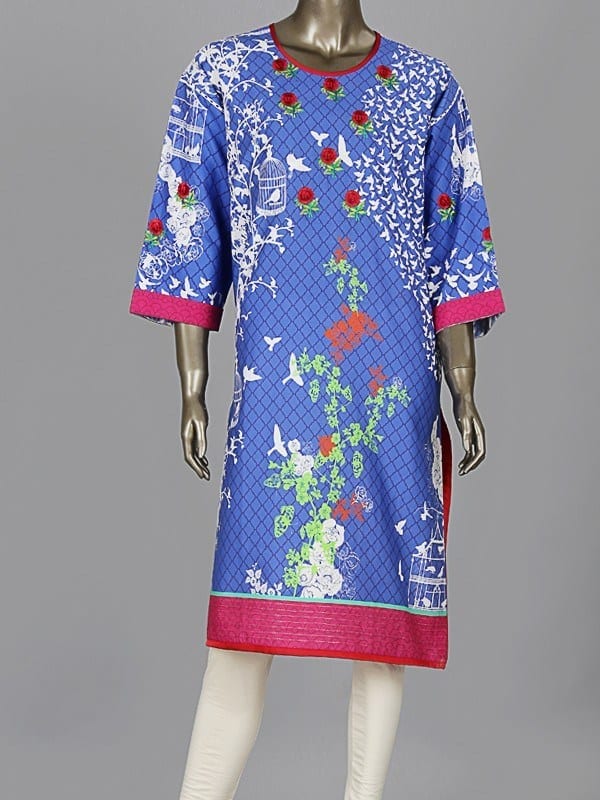 Via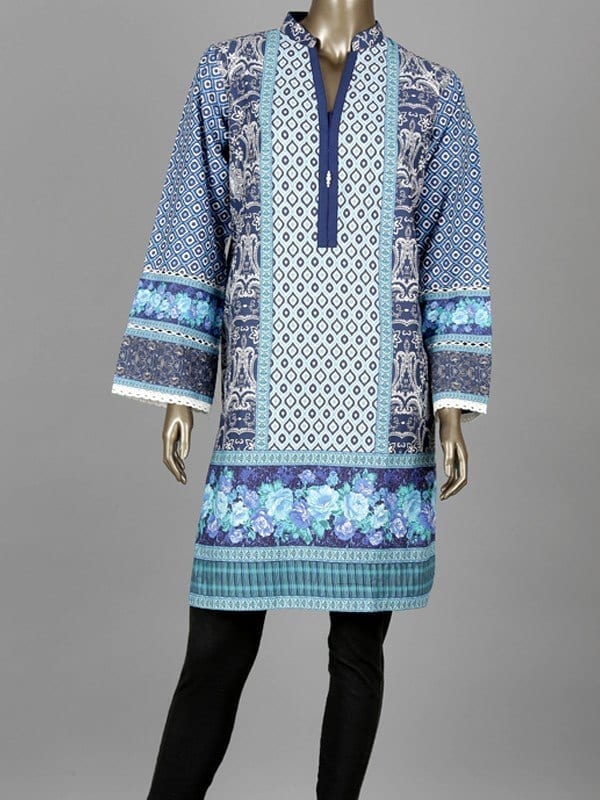 Via
#3 – Khaadi
Khaadi – a significant name. It always has something new, ravishing and special for its customers. It's charming collection in charismatic colors always makes you fell in love with their catalog. Some of their latest kurti collections are: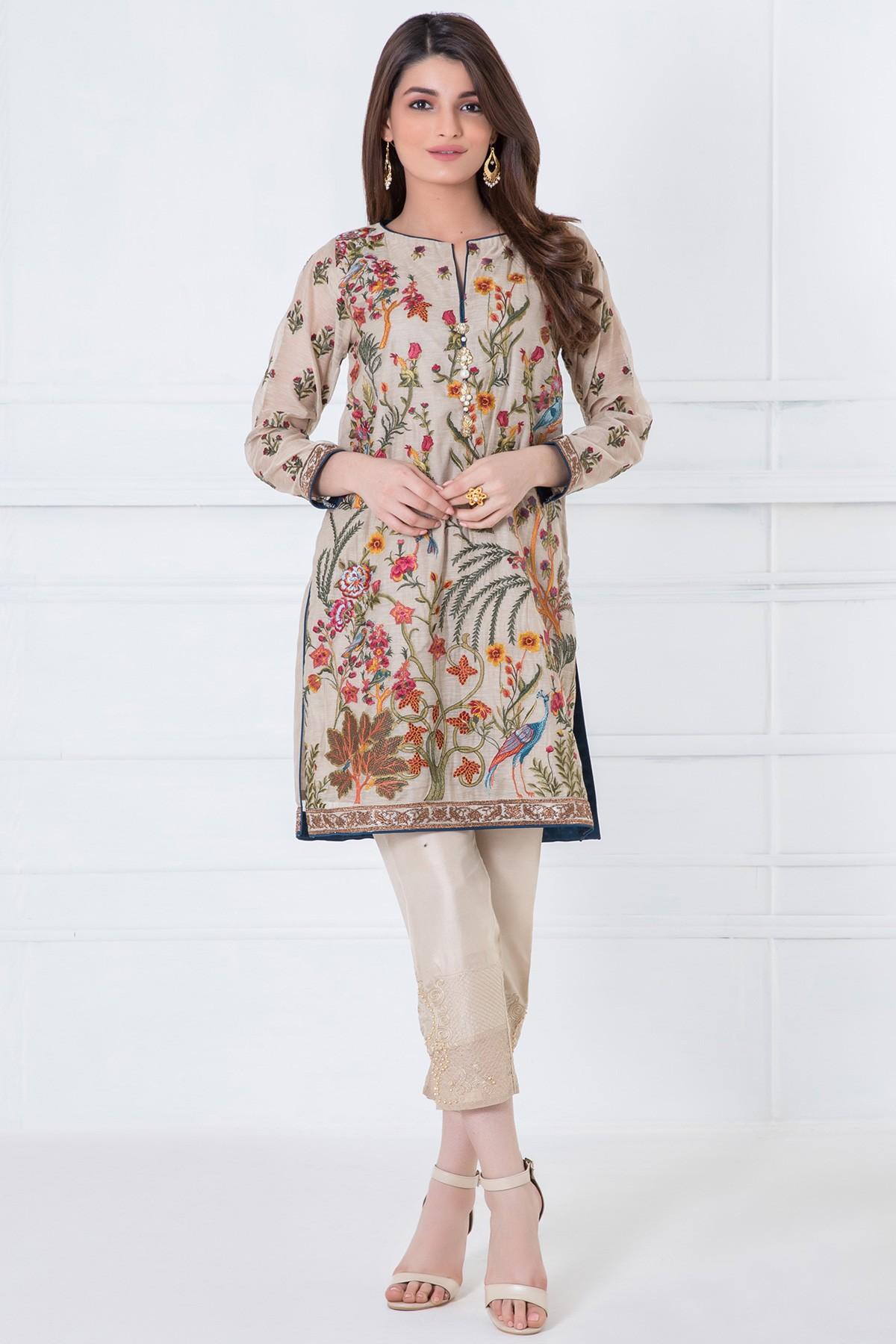 Via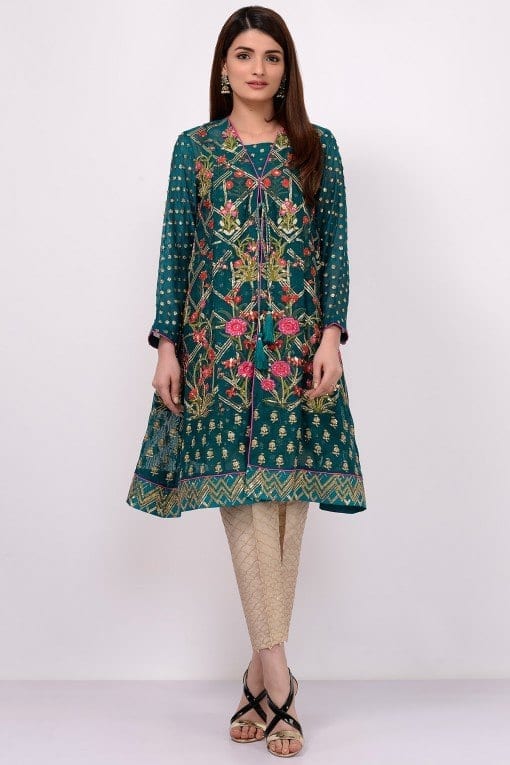 Via
#2 – Asim Jofa
Asim Jofa's winter catalog has bright colors and attractive designs. The spectacular Kurti collection from Asim Jofa will take your breath away.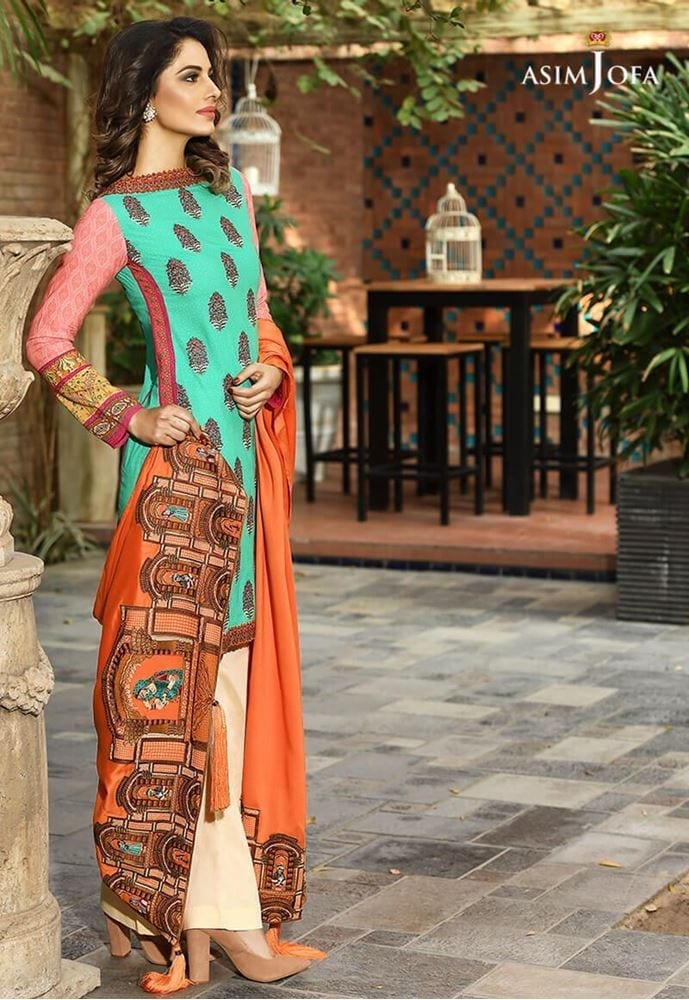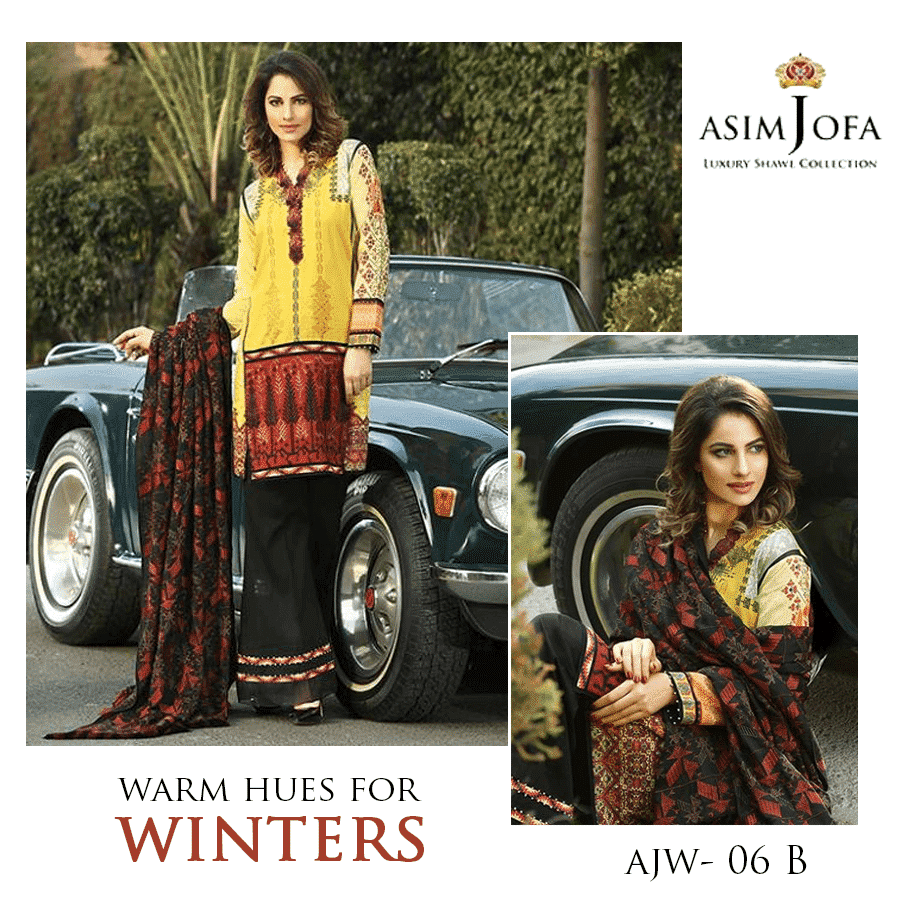 Via
#1 – Maria B.
Maria B. has ravishing Kurtis style which makes you stand out with prominence and elegance. Her 2018 catalog has something really awe inspiring for you this fall.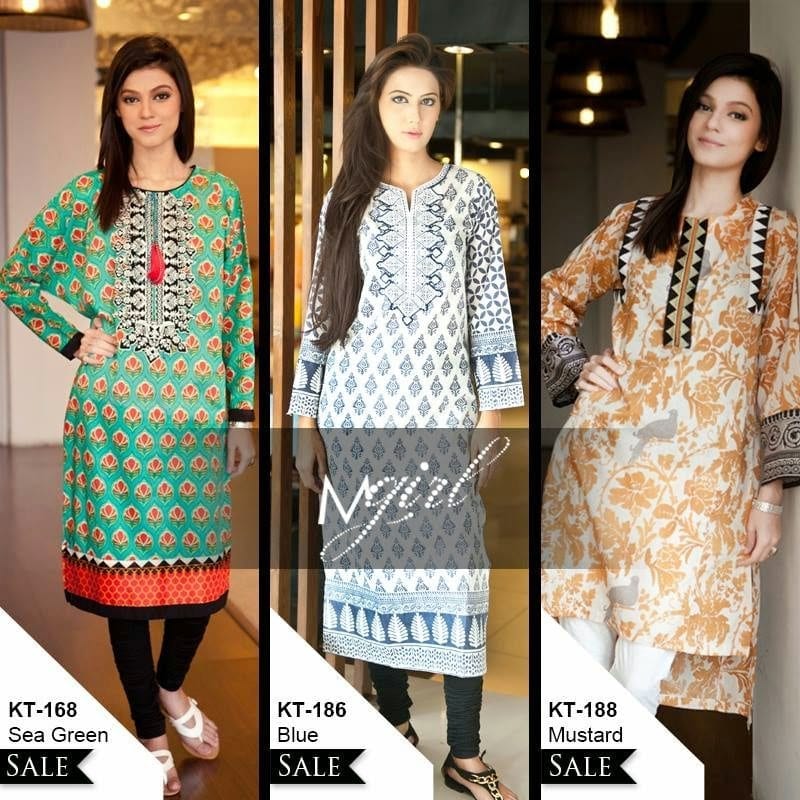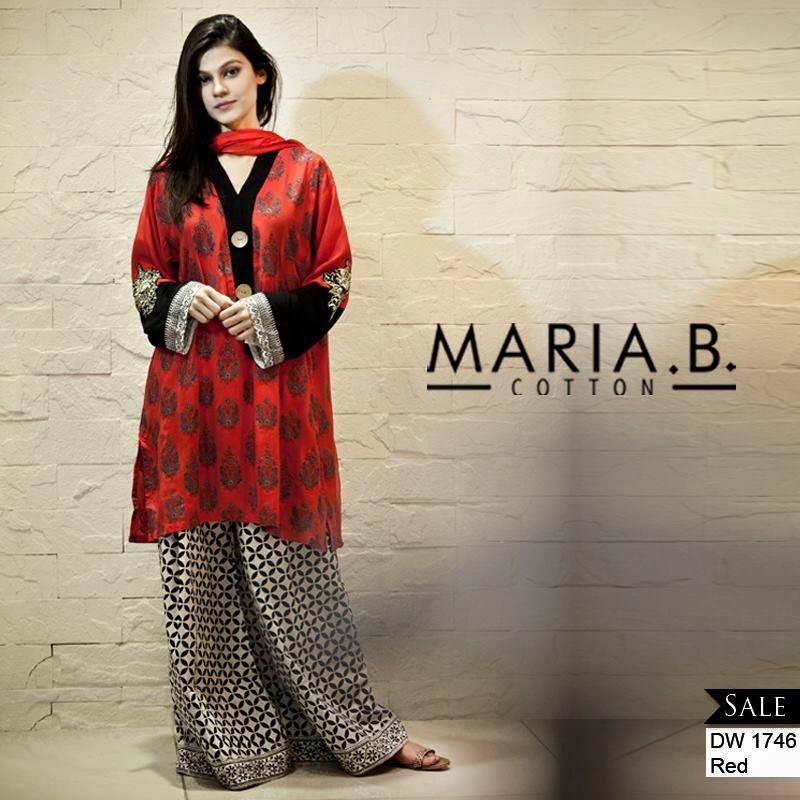 5 Best Bottoms to wear with Kurtis for Gorgeous look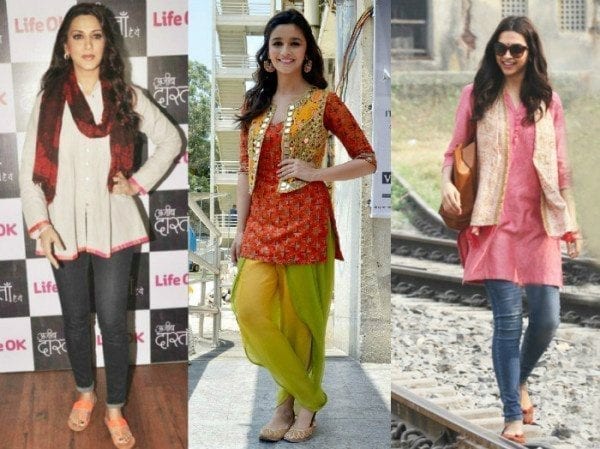 #5 – Kurti with Leggins
The simplest yet trendy way to wear a kurtis is to wear it with leggings. It gives you a modern trendy look.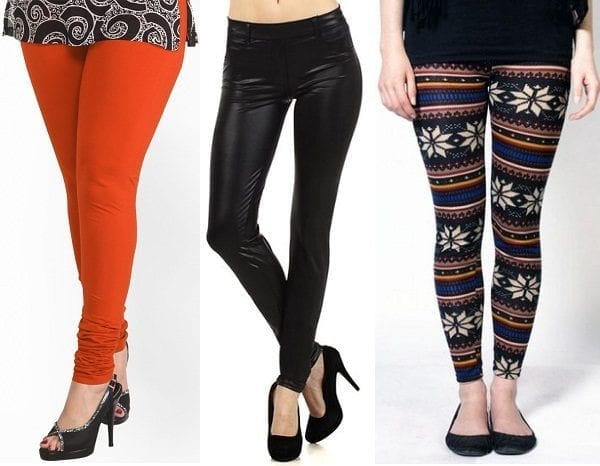 #4 – Kurtis with Plazzo Pants
Plazzo Pants is another contemporary way to top up with a stylish kurti. It gives you an ethnic yet urban look at the same time. Here are Hijab with Palazzo Pants-20 Ways to Wear Palazzo Pants Modestly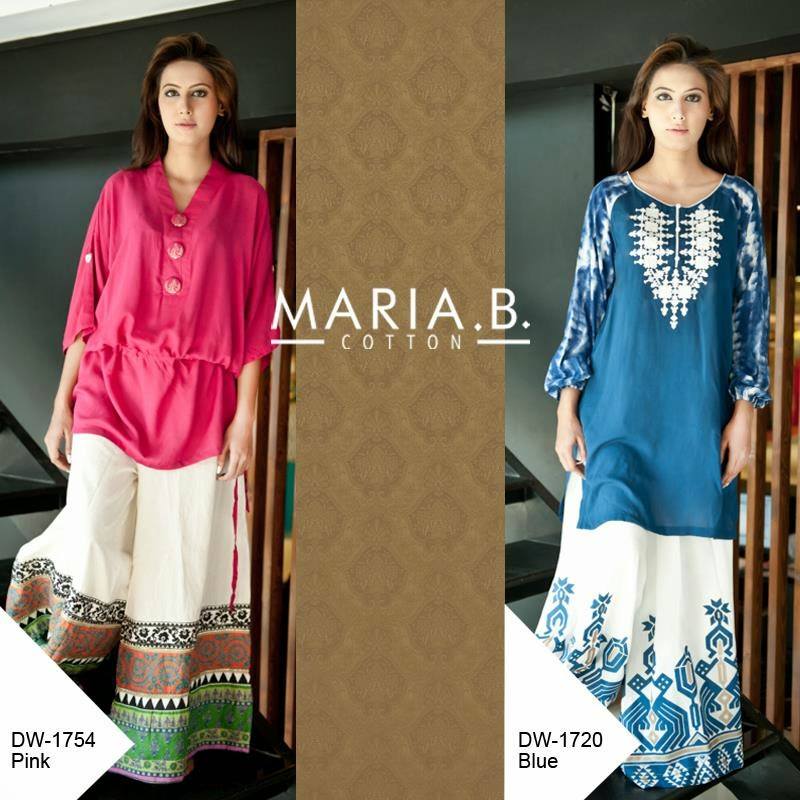 #3 – Kurti with Jeans
Jeans – being a western wear could be amalgamated with eastern Kurtis in a nice fashion to give you an exquisite look. It is the most common way to team up the Kurti with Jeans.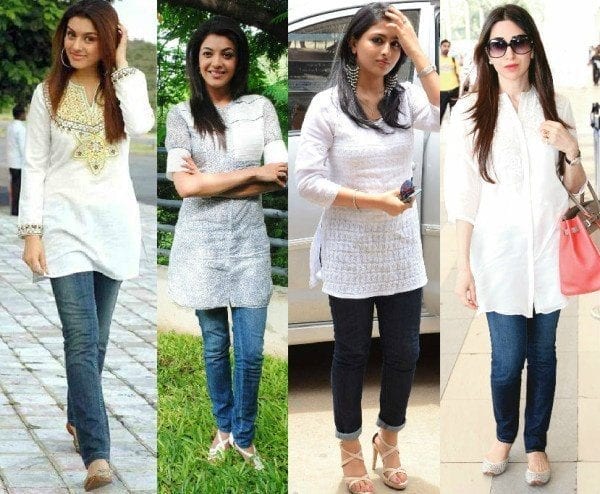 #2 – Kurti with Chooridars
Make your outfit more attractive and eastern with an attractive chooridar. A must try for traditional occasions.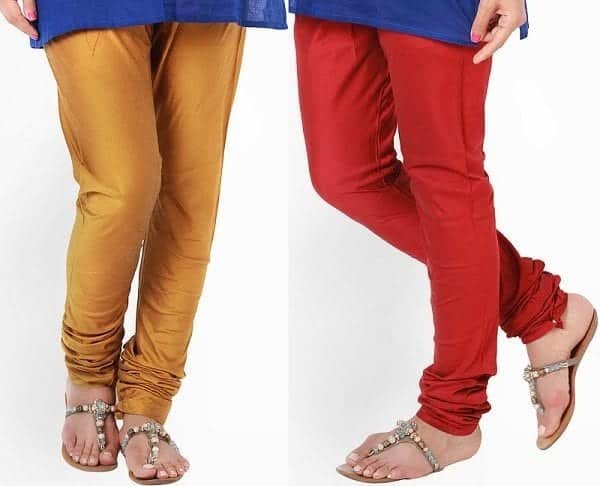 #1 – Cigarette Pants
For slim bodies, cigarette pants is always the best choice to look gorgeous in an outfit accompanied with Kurtis.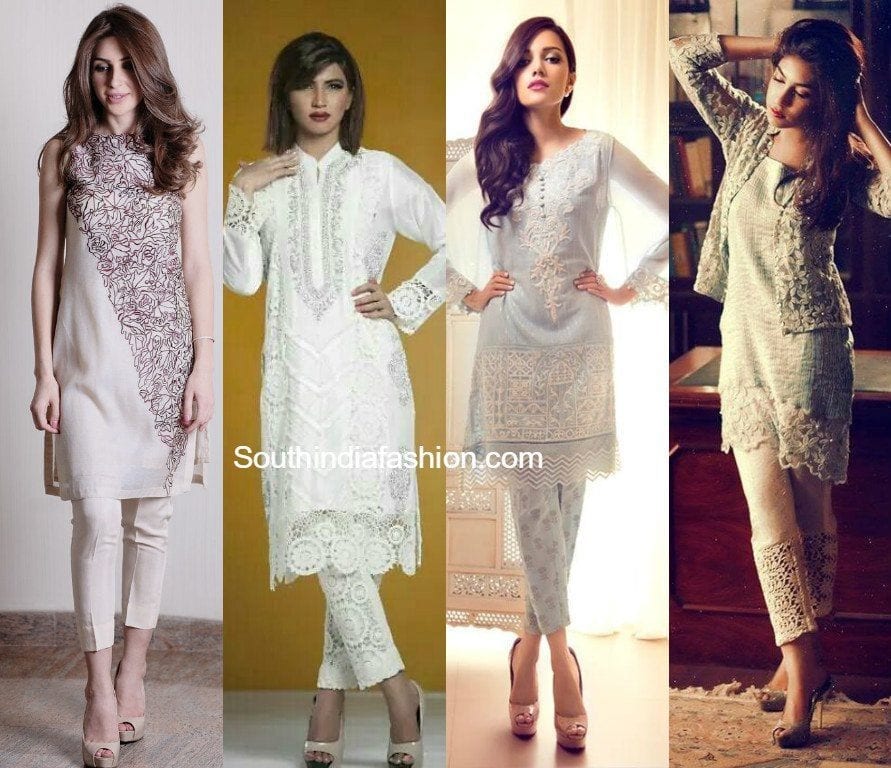 5 Best Shoes to try with Kurtis
How could a dashing outfit go well without shoes? To wear kurtis in style, we have gathered some shoes variation best for the Kurtis.
#5 – Khussas with Kurtis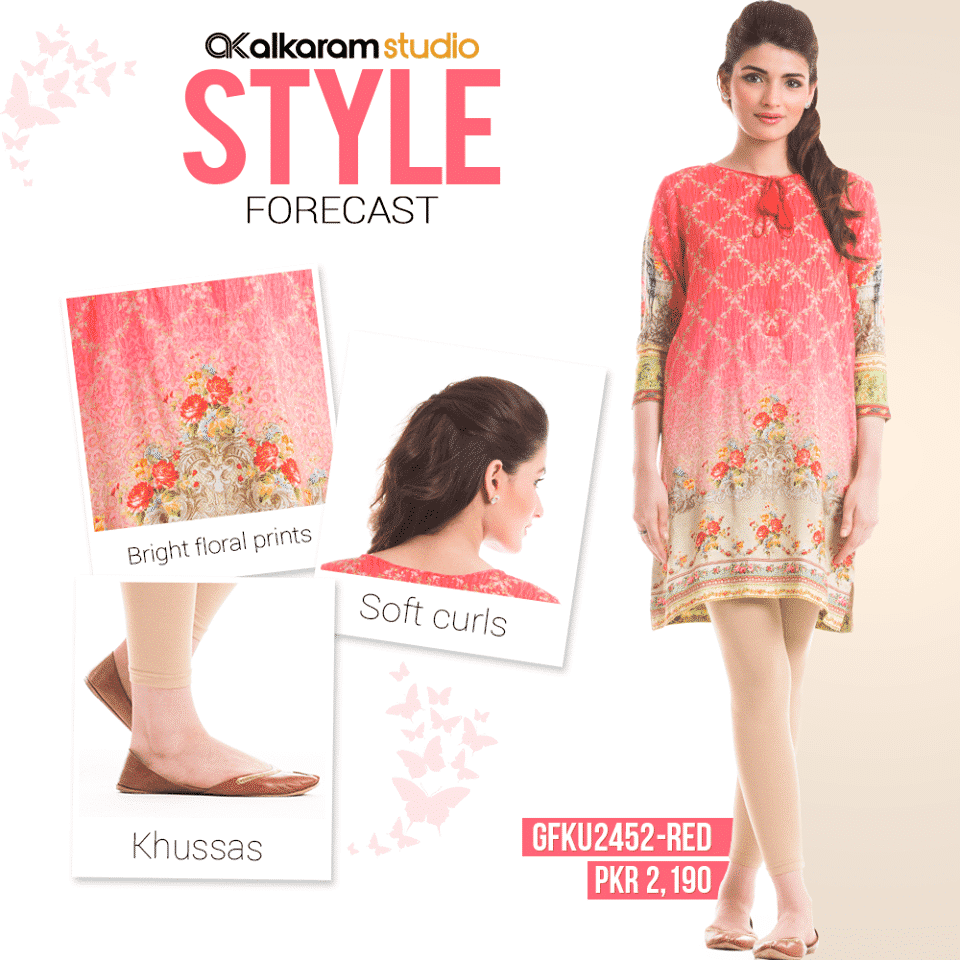 #4 – Boots with Kurtis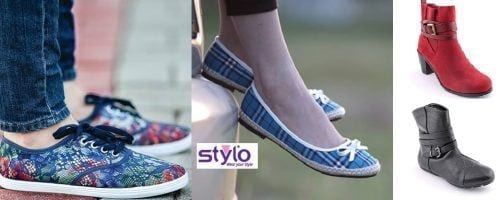 #3 – Pumps with Kurtis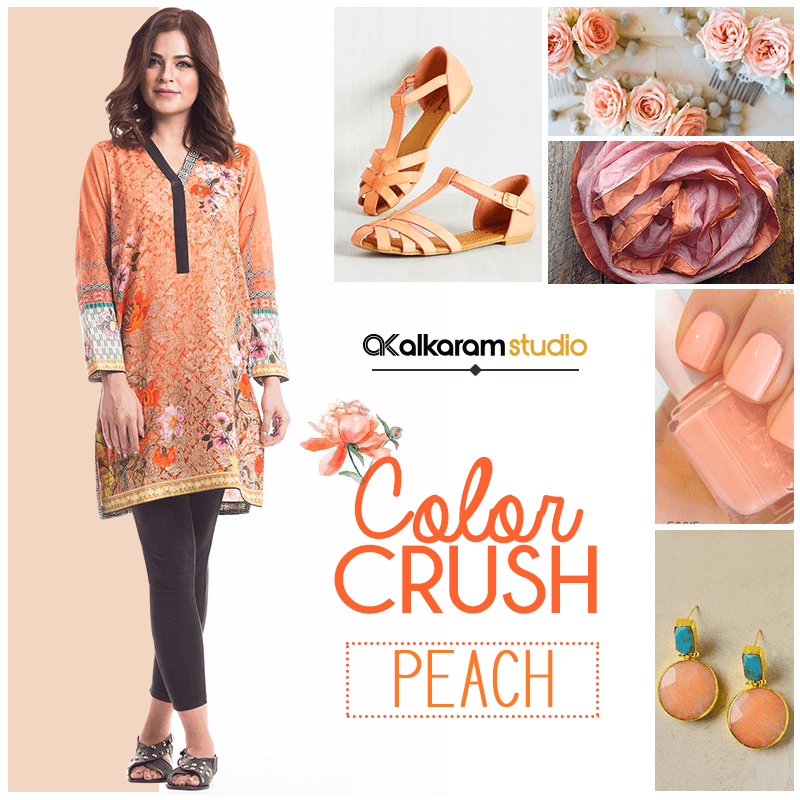 #2 – Wedges with Kurtis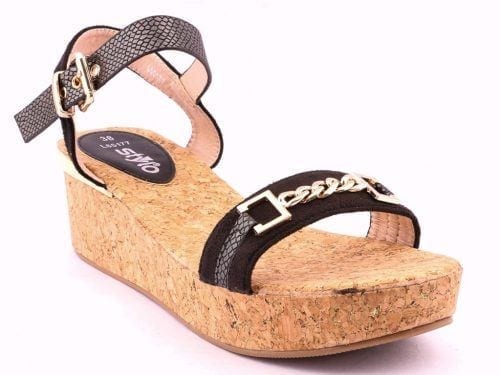 #1 – Heels with Kurtis
Also have a look at these Winter Kurtis Designs – 18 Latest Kurti Styles for Women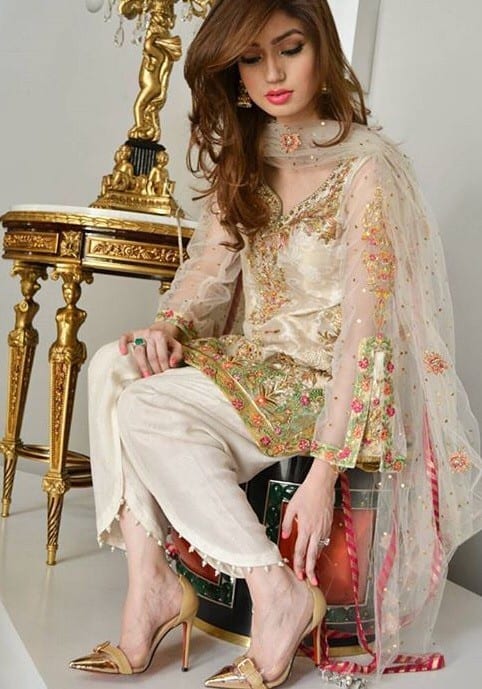 Via
6 Hairstyles to Try with Kurtis
For better and trendy look with Kurtis, hairstyle is a must. Some latest casual and formal hairstyle that will enhance your personality with style are:
#6 – Side Sectioned Hair with Half Down Curls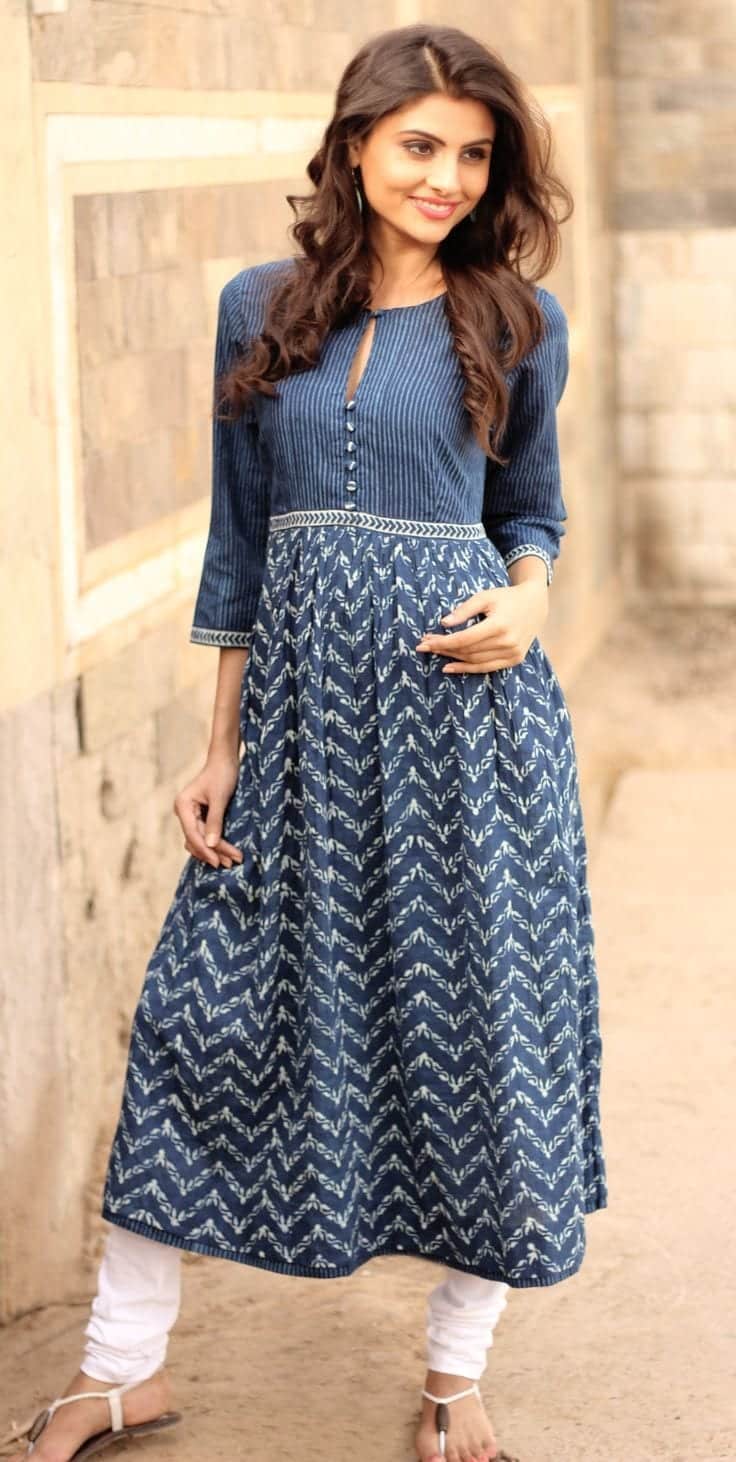 #5 – Side-parted straight hair with a twist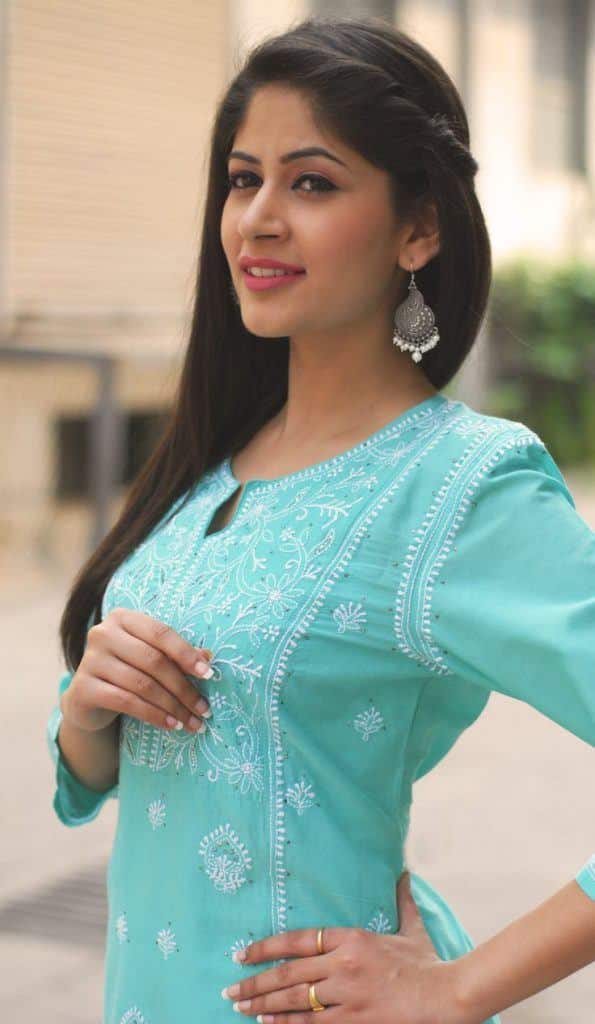 #4 – Messy and curly hair look hairstyle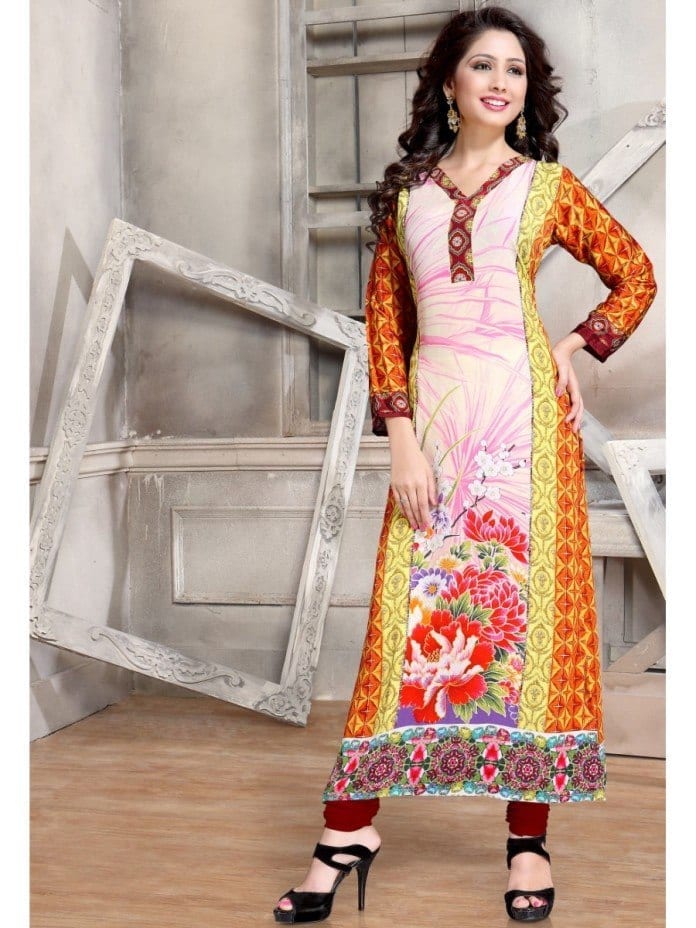 Via
#3 – Wavy Style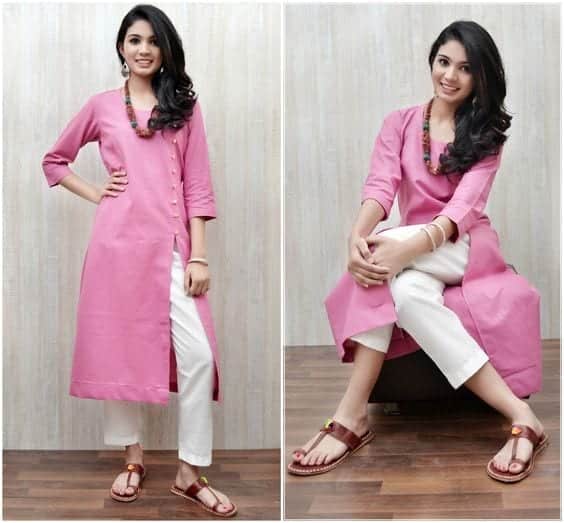 Via
#2 – Braided Style with a Kurta
RECOMMENDED: Alia Bhatt Outfits-32 Best Dressing Styles of Alia Bhatt
#1 – Straight Hairstyle with Kurtis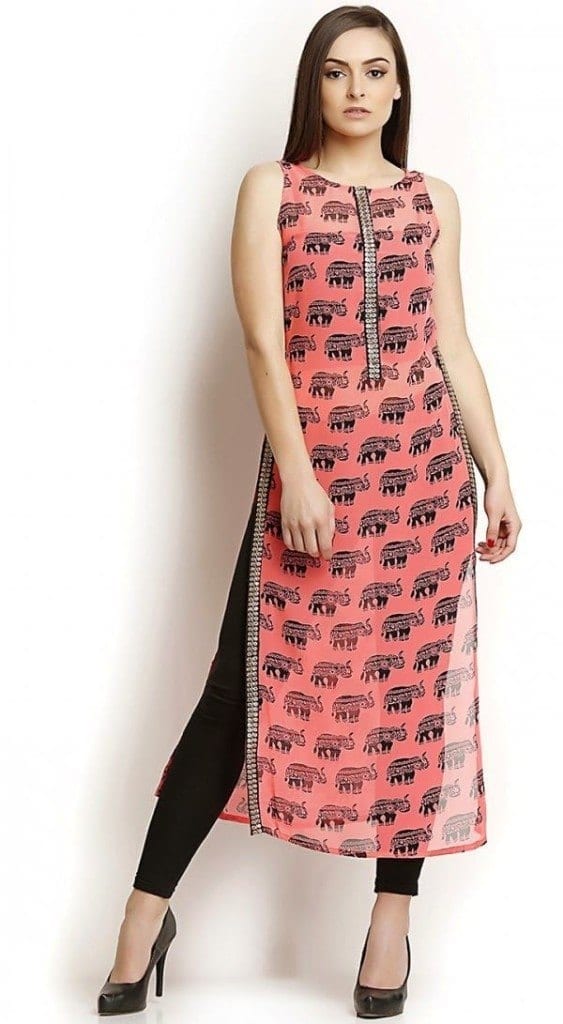 How to Wear Makeup with Kurtis
Makeup is an essential that not only enhance your beauty but also bring you in limelight. Some makeup tip for your formal and casual parties that go great with Kurtis are:
Nude Eye Shades

Matte Lipstick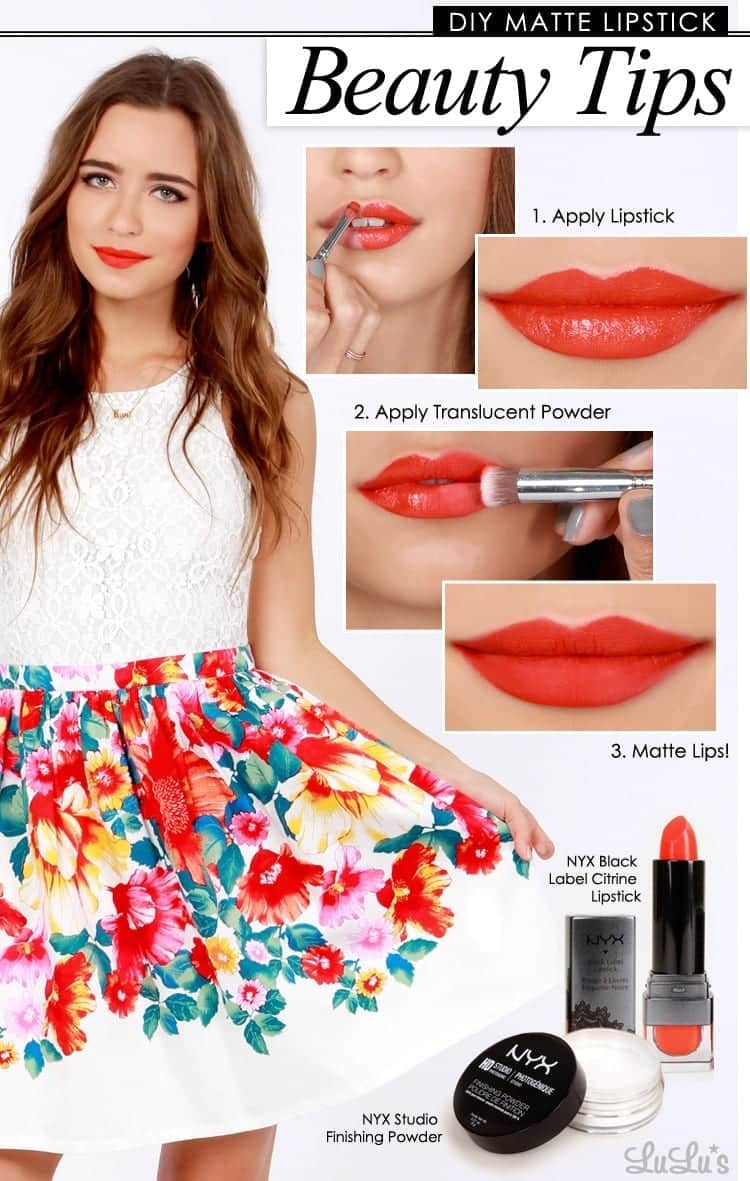 A complete Natural look perfect for Kurtis