#13- Wear Scarf. This look matches oxfords with distressed jeans. Chunky scarf, trilby hat and winter woolen coat make excellent additions to this winter high school style.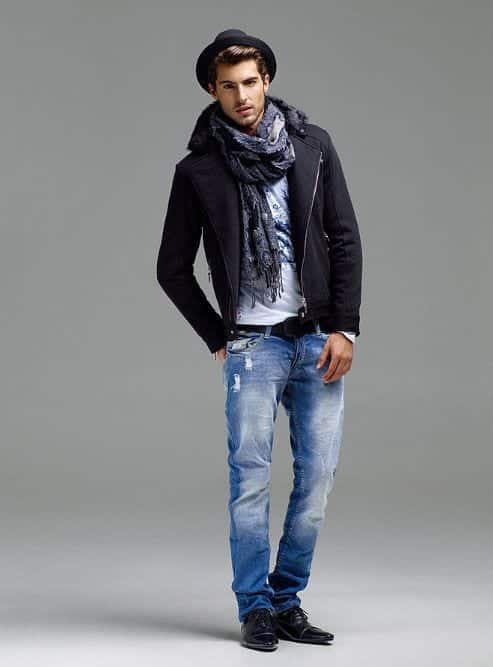 via
 #12- Sneakers with Combat Trouser – Roll up combat trousers with baseball jacket. Contrasting red sneakers and patterned shirt break up the bulk color. For the accessories, go for shades in a dark colour like brown, black or even maroon.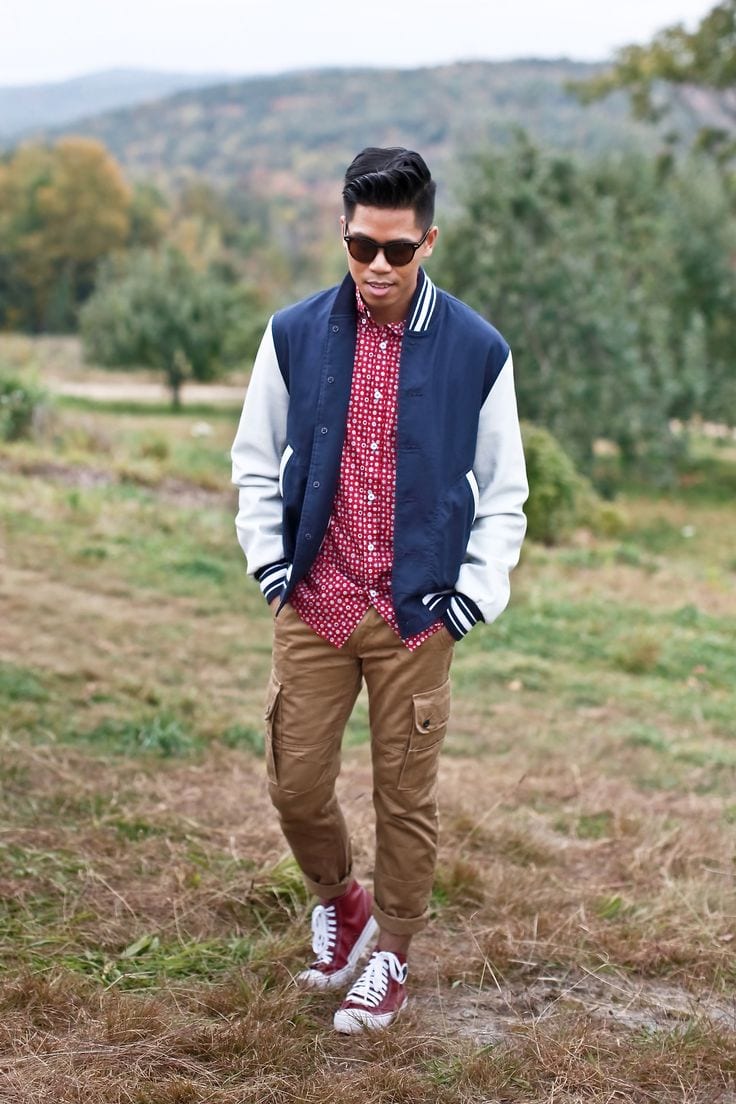 #11- Tartan Outfit. Shirt with jeans is always a good look. Use different colored shoes and headphones for a splash of color. Finish this look with sunglasses and baseball cap. Instead of going for front open plaid pattern shirt, you can wear plaid pattern shirt but keep the front closed. And with this kind of shirt you can wear any contrasting colored sneakers .
via
#10 – A very cool outfit combination for school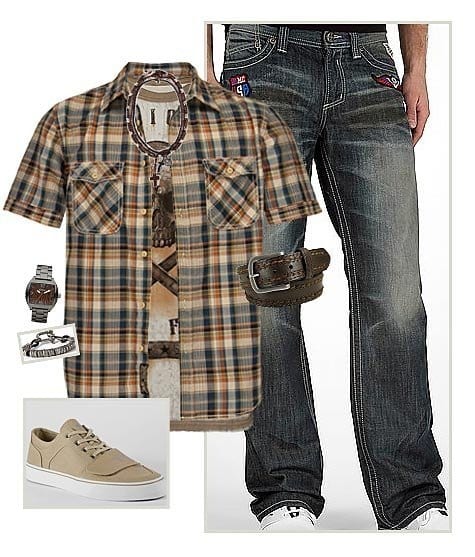 via
 #9- Goth/Emo/Biker/Alternative Style. An awesome combination of combat shorts and ankle boots. You can match either a denim or leather jacket with this look. Finish with a fantastic chunky headband.
via
 #8- Smart Casual. Simple outfit matching darker tones for the clothing and contrasting with brown shoes and beanie. Awesome autumn look.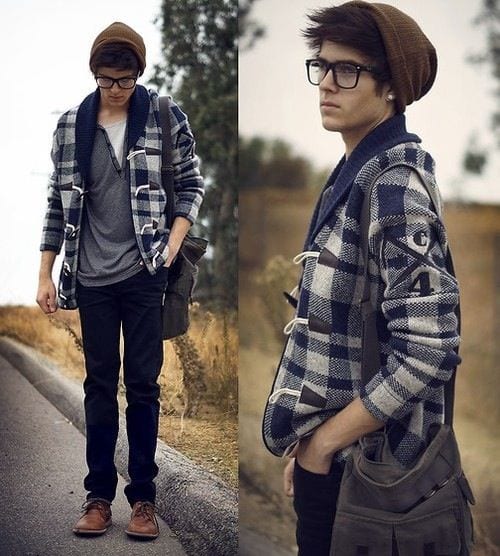 via
 #7- Stunning summer student Accessories combination.
via
 #6- Skater Boy Style. Black skinny jeans with a leather jacket and hoody. Finish this simple, but effective combination with plain sneakers and accessorize with headphones. For this outfit idea, you can go for black colored jeans and wear it with a black tee. A leather jacket would be great if you're wearing this in Fall or Winter season.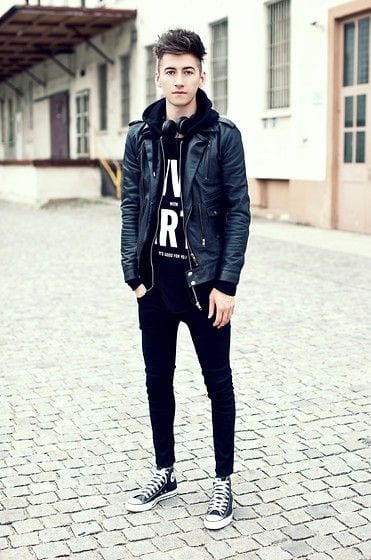 via
 #5- Spring Wear. Wool jumper with blue jeans. The brown boat shoes make this outfit along with the zigzag parting style hair. This outfit idea is perfect for those guys who want to dress very fashionably and want to dress to be remembered by other people. For the outfit idea, you can go for jeans along with front close sweater in any dark color other than blue. For the shoes, you can wear loafers or skechers, depending on your choice. For the hairstyle, you can go for side parted hair for a perfect combo.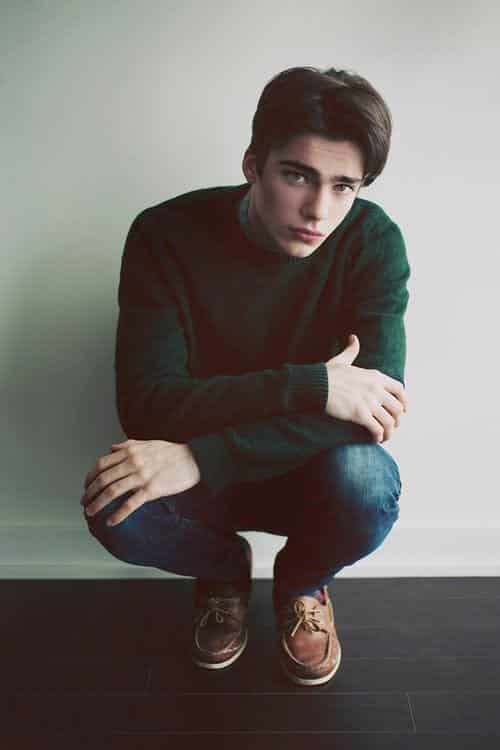 via
 #4- A Great combination of spring style. Sport it up with Nike high tops. You can see that boot but jeans are once again back in style. They are a great choice for guys who are on the heavier side.
via
 #3- Casual Street Style. Distressed jeans and sneakers with an eye-catching red stripe v-neck. Another look where baseball caps are suitable. For brighter and bolder options you can wear any bright colored t-shirt or tank top and pair it up with your fav pair of shoes.For shoes you can either go for sneakers or wear loafers is also a good option available for you . For accessories, add any bright colored, casual watch. If you're more of a smart watch guy then the samsung gear watch would look really awesome with this outfit.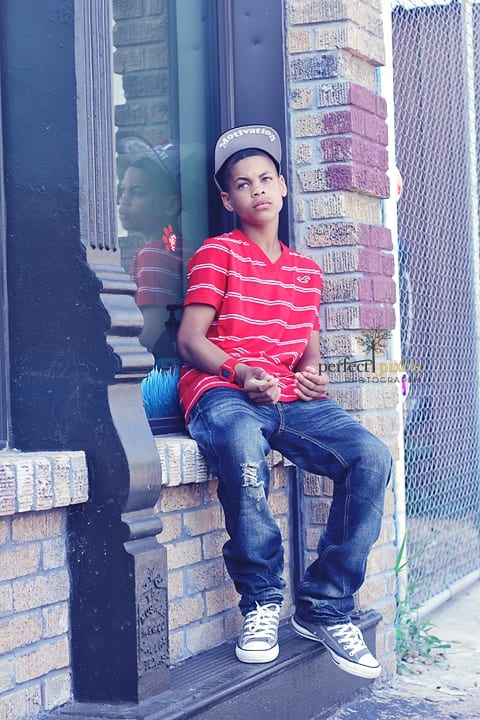 via
 #2- Alternative Look. Jeans with low neck top and aubergine hoody. Complete this look with ankle boots and a very stylish mohawk style hair do. This outfit idea is perfect for guys who want to look casual to high school and also who don't want to spend so much time in the morning trying to get ready for the day. For this outfit you can go for dark colored jeans and along with that you can wear a sleeveless black colored tank top. If the weather is a little on the cooler side then go for an opposite colored hood on top to bring everything in the outfit together. For shoes, sneakers are gonna be your perfect choice.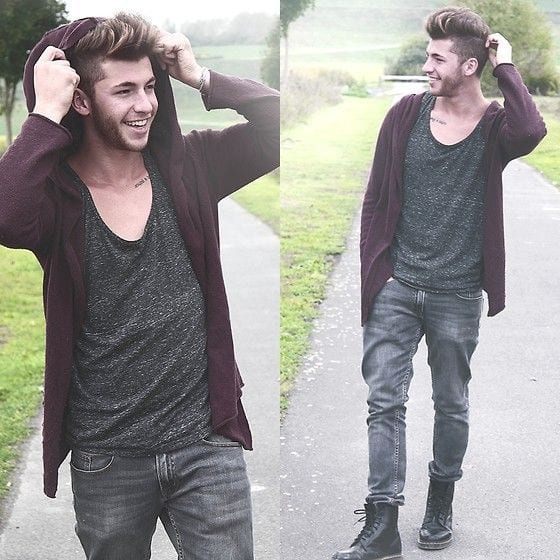 via
 #1- Decent Look. Ties are still a very frequently seen accessory in high school. Use them to their full potential and choose one which will compliment your outfit. Novelty ties are not the best option for high school. Plain or simple patterns will denote an intellectual image.
via