Italian Men Street Style Fashion- Italian fashion and Italian men are two things that a person could die for. The Italian do not shy away from colors and this is the best thing about them that they keep experimenting with different colors.
RECOMMENDED: Zayn Malik Hairstyles-20 Best Hairstyles of Zayn Malik All the Time
Top Hottest Italian Men
This article basically gives you the best looks of Italy's Street style fashion in men from which you can get a lot of ideas how to dress like Italian men to look as hot as them.
#30. Old Italian Men Style
Yes, You've got it right. Pair up Highlighter colored orange shorts and pair them up with a nice dark colored shirt and coat. Wear your sneakers and sunglasses and you're ready to roam out on the streets.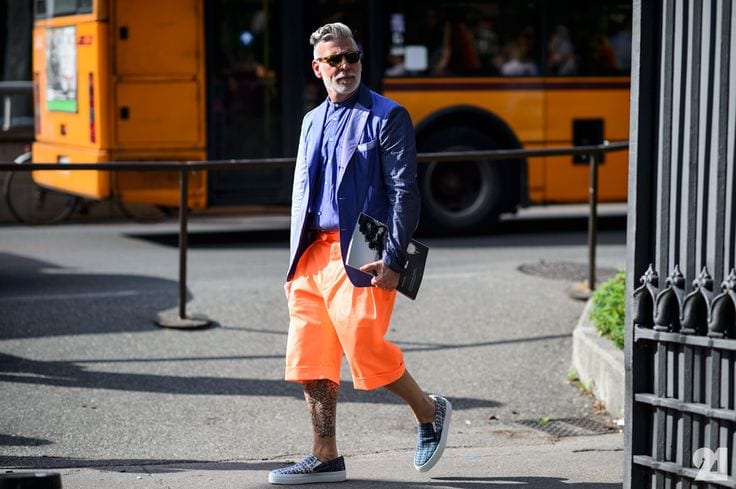 #29. Matching Shoes with Shirt
Wear a light colored shirt with a pullover and match the color with the joggers you wear. Pair this all up with beige colored pants.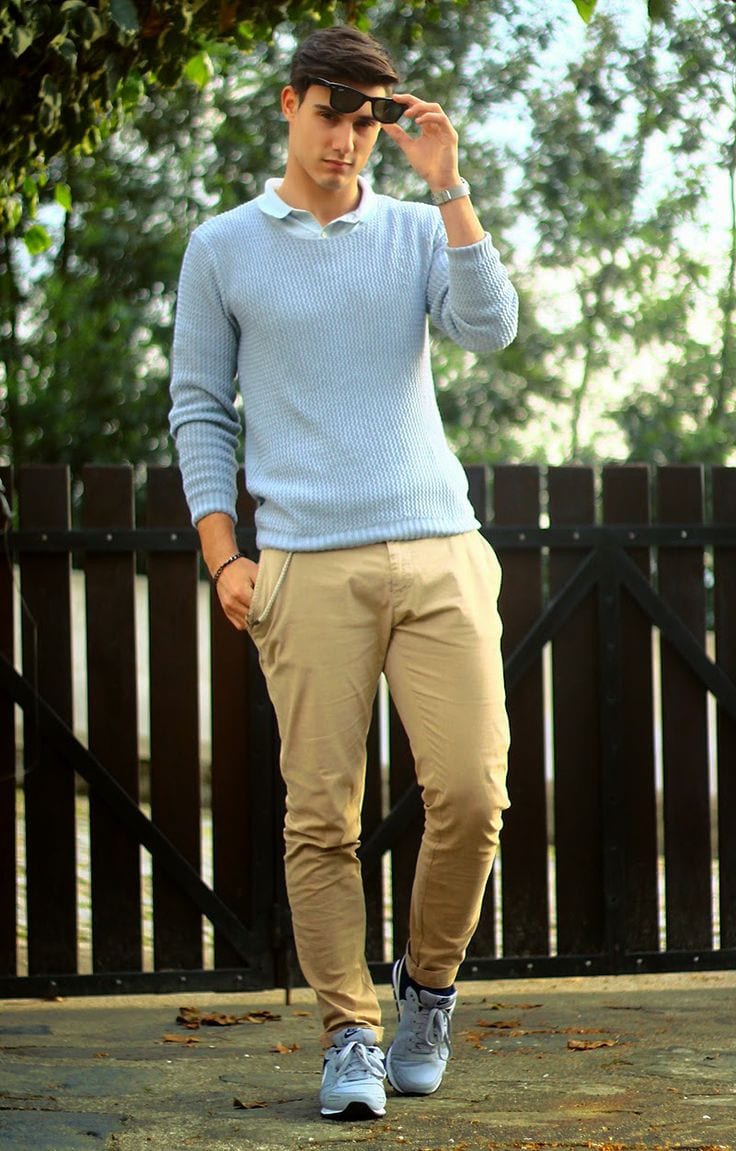 #28. Polka Dots Are An All Time Favorite
Wear up a dress shirt with a polka dots pullover and a light colored coat and pants.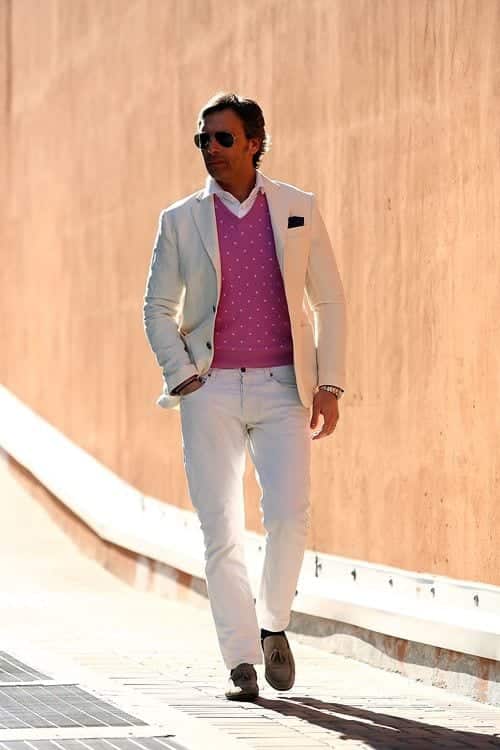 Source
#27. Dress Up In Black
Black is the perfect color for winters and you can wear a poncho jacket for giving an extra touch of glamour to your outfit.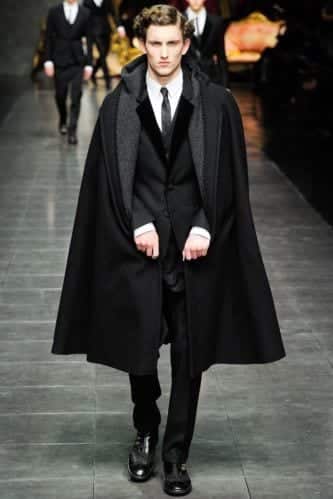 #26. MDV Style
If you love the check prints then this thing is definitely for you. Match your vest and pants and wear a coat, round glasses and brogues with these like in the picture.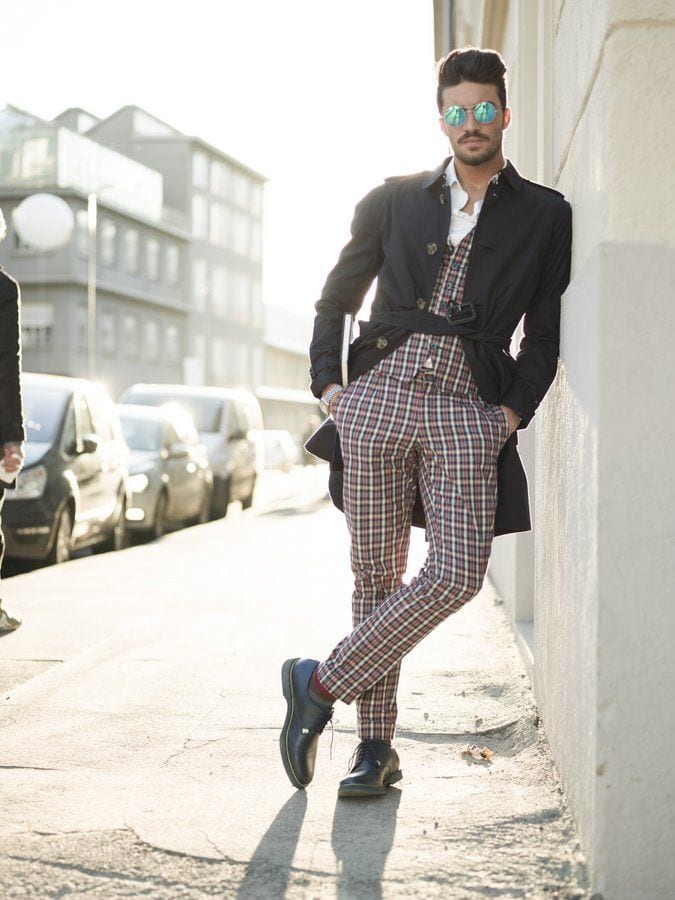 Source
#25. The Ultimate Combination: Black With Blue
A white vest, black blazer, and blue bottoms are perfect. Roll up your sleeves for giving a casual yet cool look as in the picture. Also have a look at [highlight]Top 10 men fashion brands 2015-Men's style-Men's clothing[/highlight].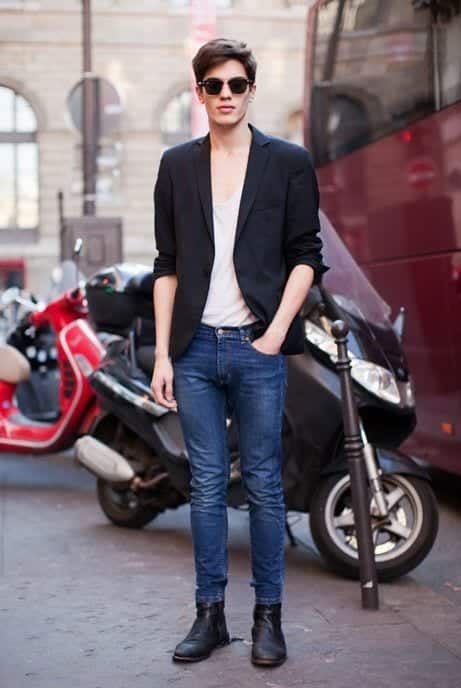 #24. Black Men Fashion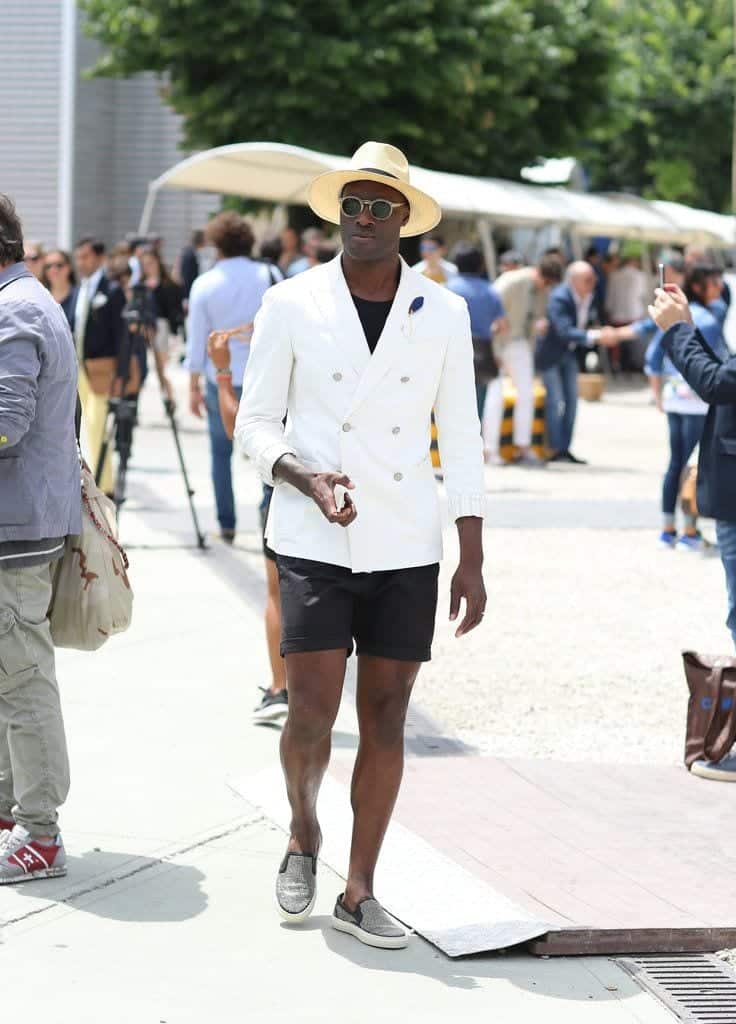 #23. Denim Is An All Time Favorite
Wear up a denim jacket with bands in one hand and a classy watch in the other for a cool look. Also, have a look at [highlight]Latest men hairstyles-150 most trending hairstyles for men[/highlight].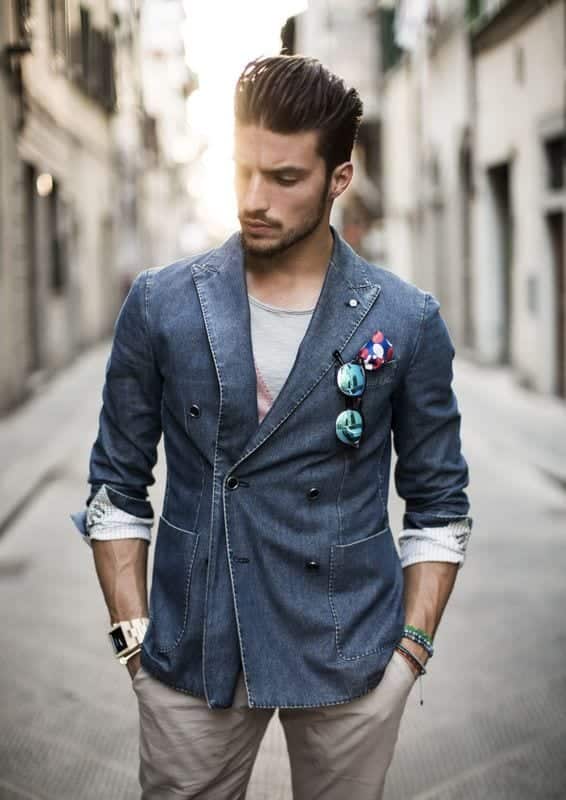 #22. Grey For A Sophisticated Look
You can experiment with pleated shirts as well and wear them with a blazer and muffler of the same color.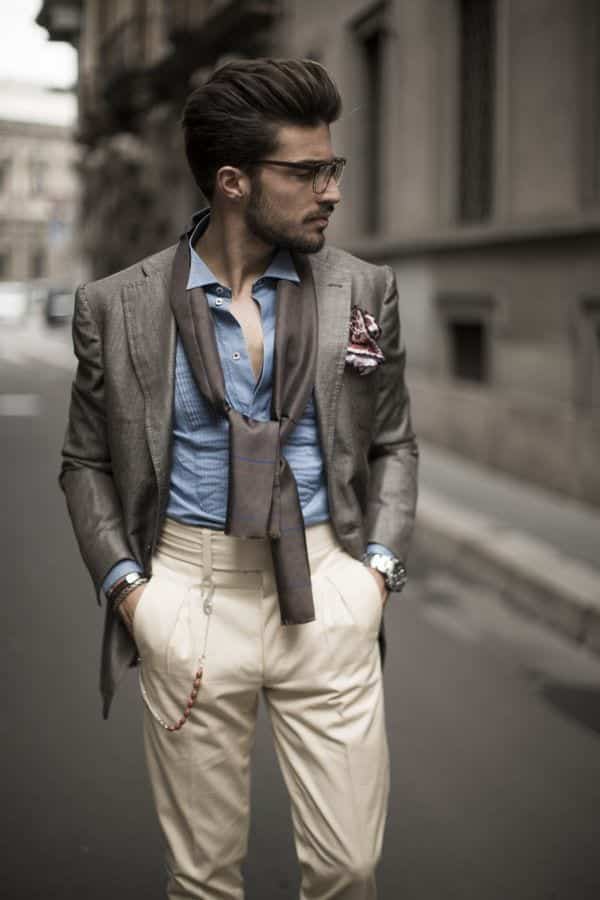 #21. All In One Combo
A t-shirt, a sweater, and a coat all can be paired up together for a casual yet handsome look.
#20. Let Your Socks Describe Your Style Statement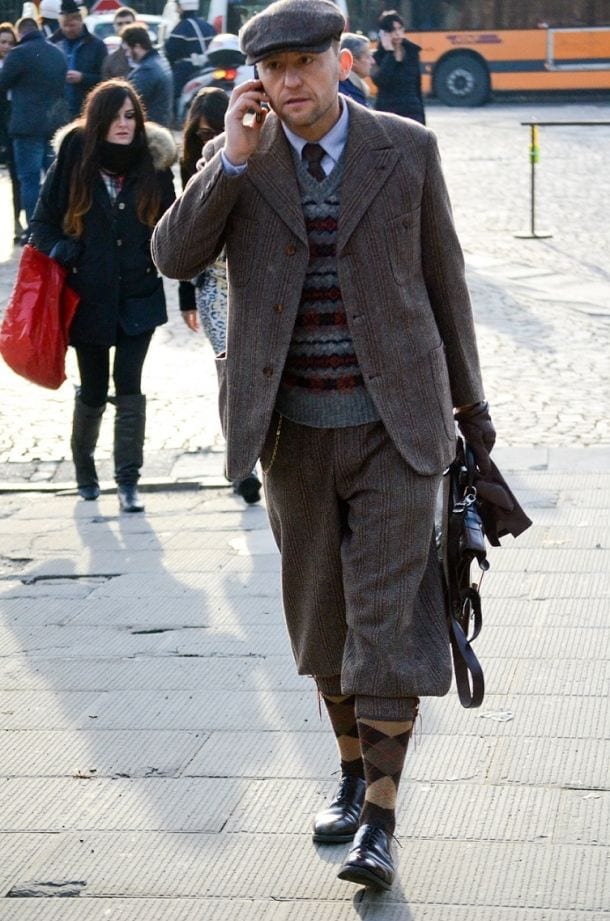 #19. Military Jackets
Yes, they give a very edgy look when worn with fitted denim pants and waistcoat.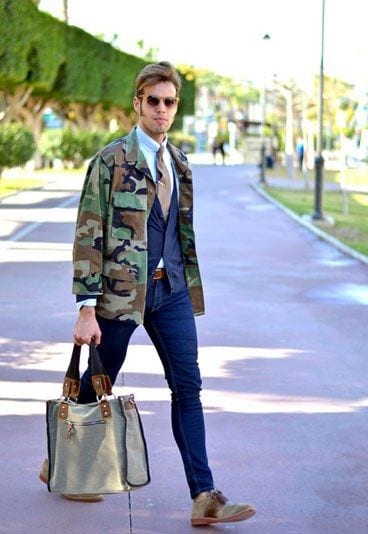 Source
#18. Who Says Men Don't Look Good In Pink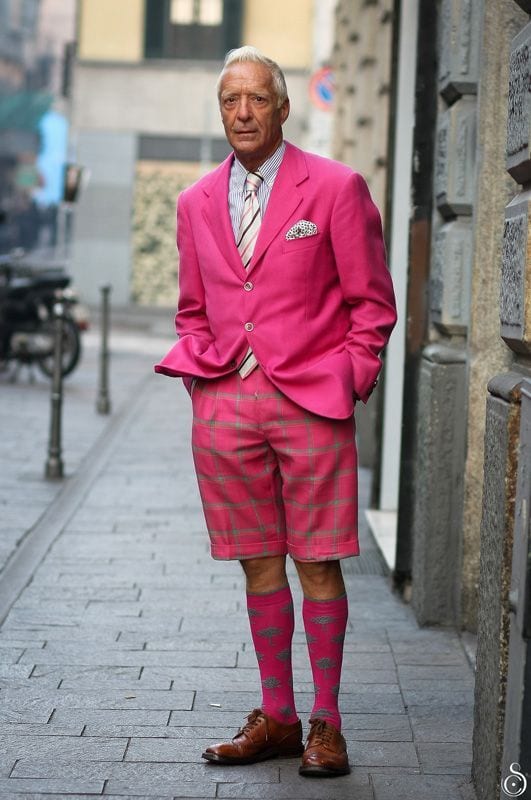 #17. Scarves Are The Best Accessory TO Pair With A Dull Colored Outfit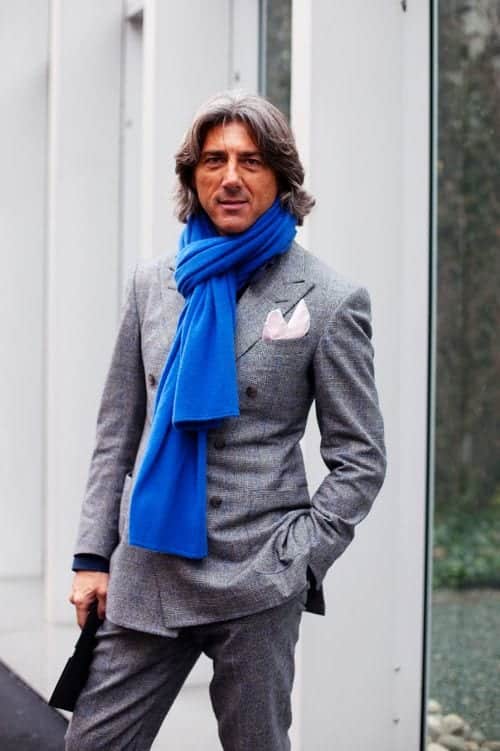 Source
#16. Colored Pants Are Totally Cool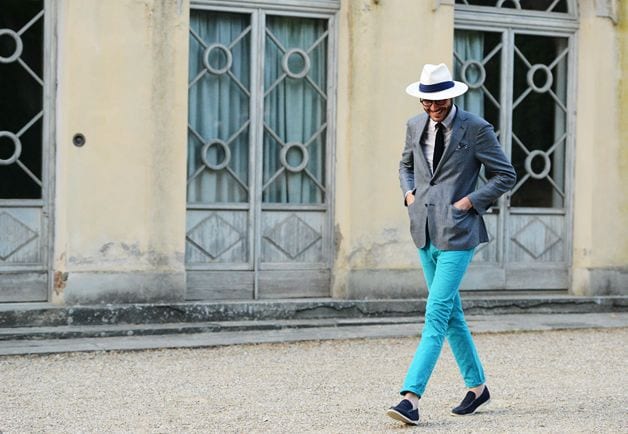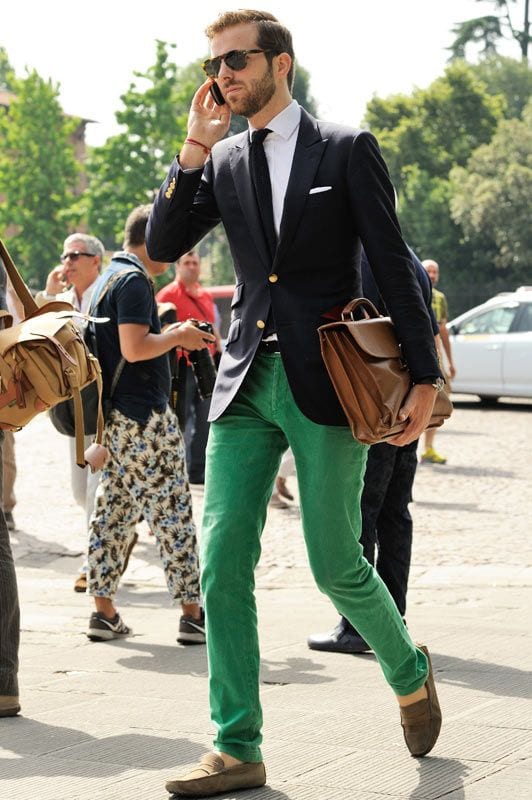 #15. Don't Love Suits? Problem Solved
If you're not a fan of suits and don't like wearing them then you can always pair suit coats with jeans.
#14. All White Outfit For Summers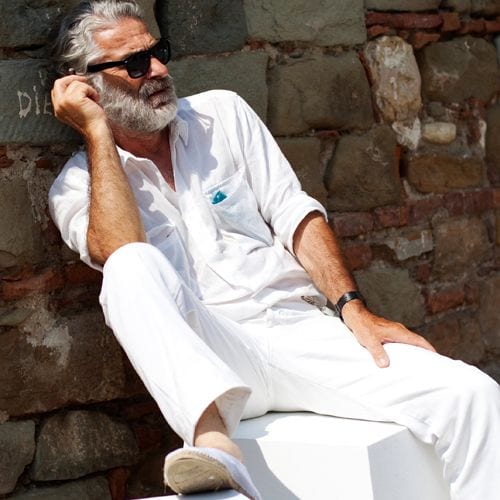 Source
#13. Teen Guys Style
For all those teens out there, this outfit idea is for you. For this idea go for denim jeans with a matching denim jacket and then wear any kind of cool patterned tees inside the jacket. This outfit is perfect for college or university. You can even rock this outfit when going out with guys or when going to watch movies with your special one. You should also check out these amazing Dating Sites for Teens-15 Free Online Websites to Make Friends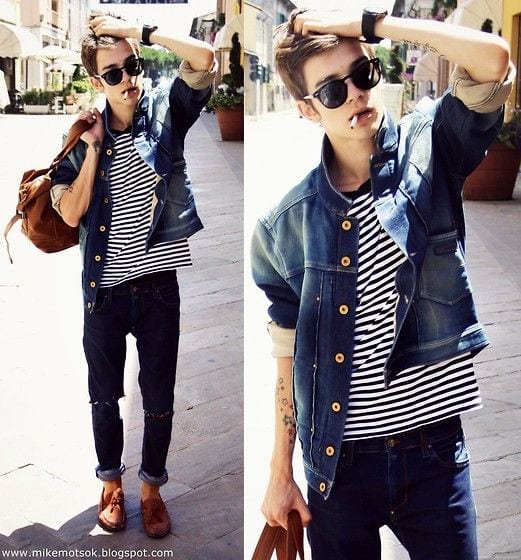 #12. Men Beach Shorts
For beachside parties, or casual hot days in summer, you can totally wear this outfit. For this outfit idea, you go for a floral shirt and then wear a loose white colored or any other light colored tee. You can also wear a hat for a perfect beach look. For footwear go for flip flops to complete the look.  If you think that flip flops are too mainstream then you can also go for sneakers. Basically, this look is all about keeping your outfit casual and easy going.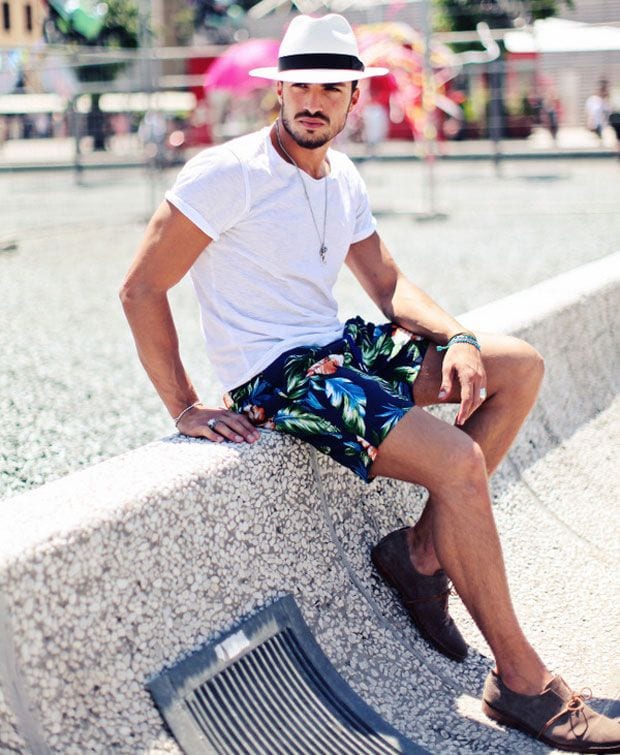 #11. Floral Pants for Summer Fashion
In recent years many great brands such as ZARA have introduced great quality floral pants for men at very reasonable prices. So you should definitely give them a go for a unique swag look.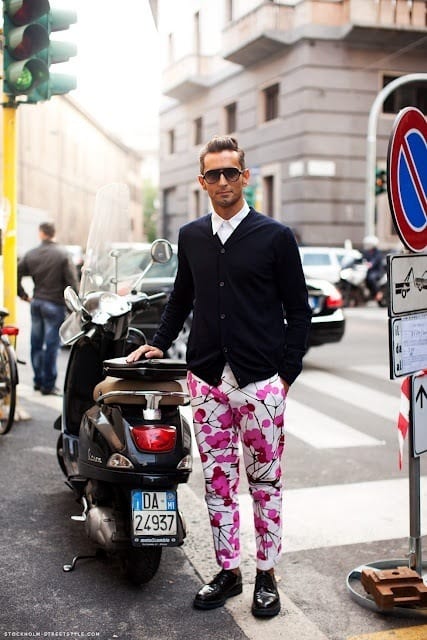 #10. Dapper Look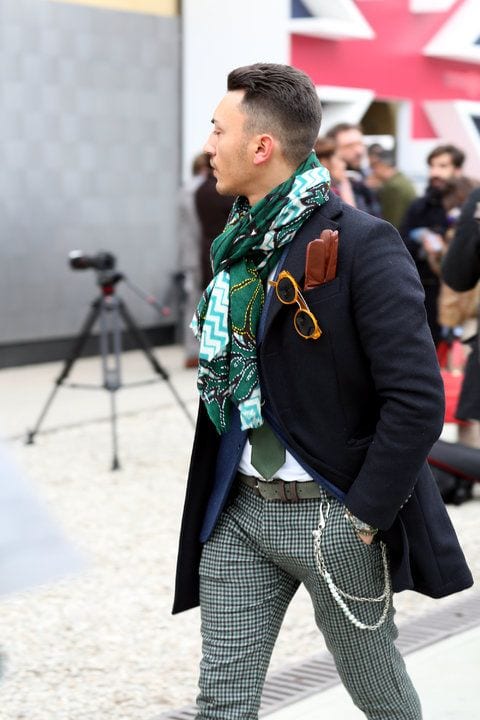 #9. Smart Casual Outfit
This outfit idea is perfect for work or for formal gatherings or when going out to a date night dinner. For this outfit idea all you need to wear is formal pants in green or dark blue color or any kind of unique color, then for then that keep the color tones light. Keep the top two buttons opened to give a little casual look to your outfit. For the belt and shoe wear brown colored oxford shoes and brown colored leather belt.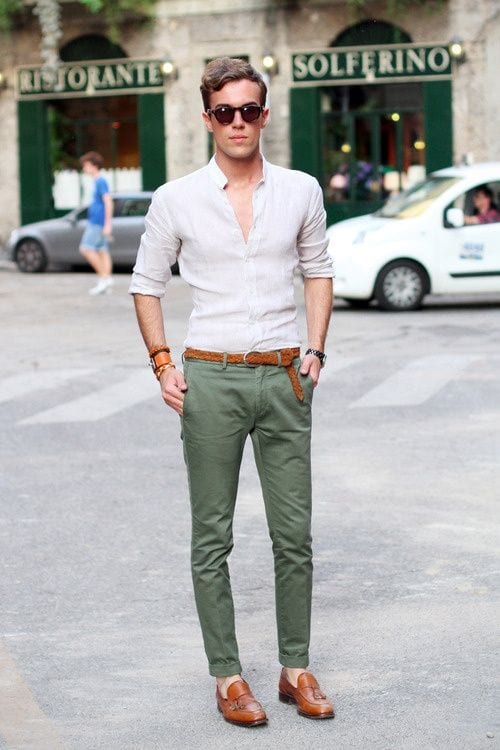 #8. Rid Yourself From the Typical Blues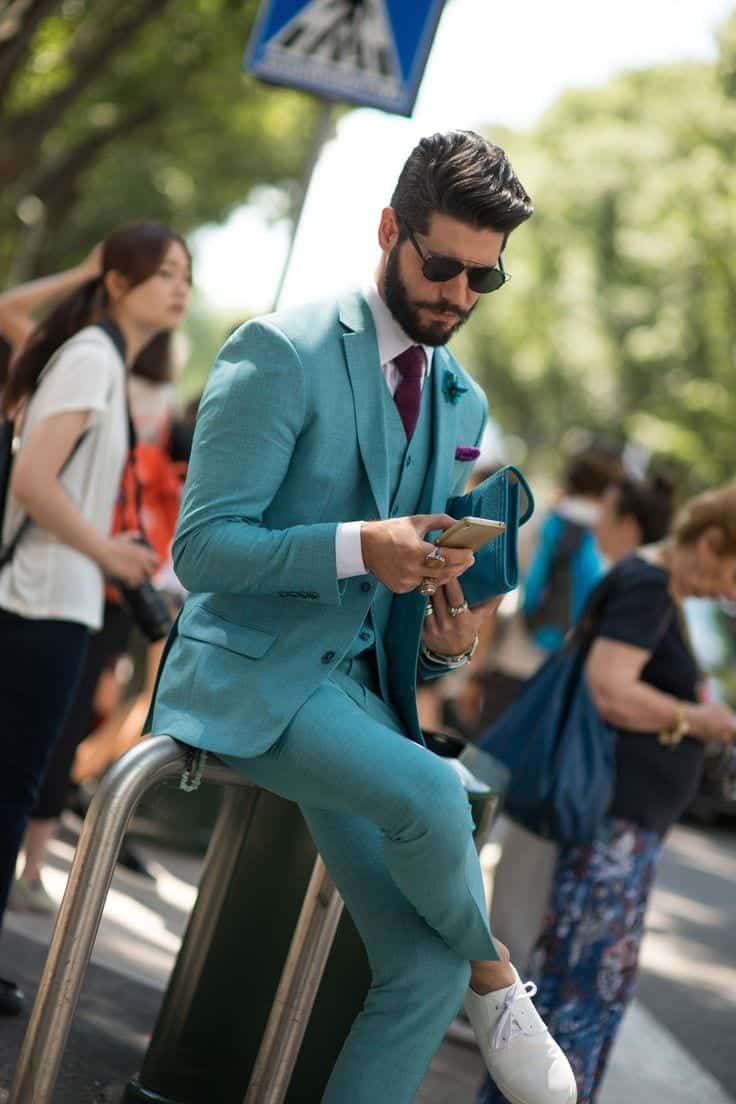 Source
#7. Window Pane Checked Suit
You don't have to wear two piece suit in only plain patterns You can also try around and go for plaid patterns for more uniqueness in your dressing. For this kind of dressing outfits all you need to do is need your next well-tailored dress in plaid pattern, this can be in gray color with white lining. Wear this two-piece suit with any light colored shirt to match with your outfit perfectly. For the tie go for dark colored one. Don't forget to add a handkerchief in any contrasting color. For shoes, you can go for your  favorite pair of oxfords in brown color.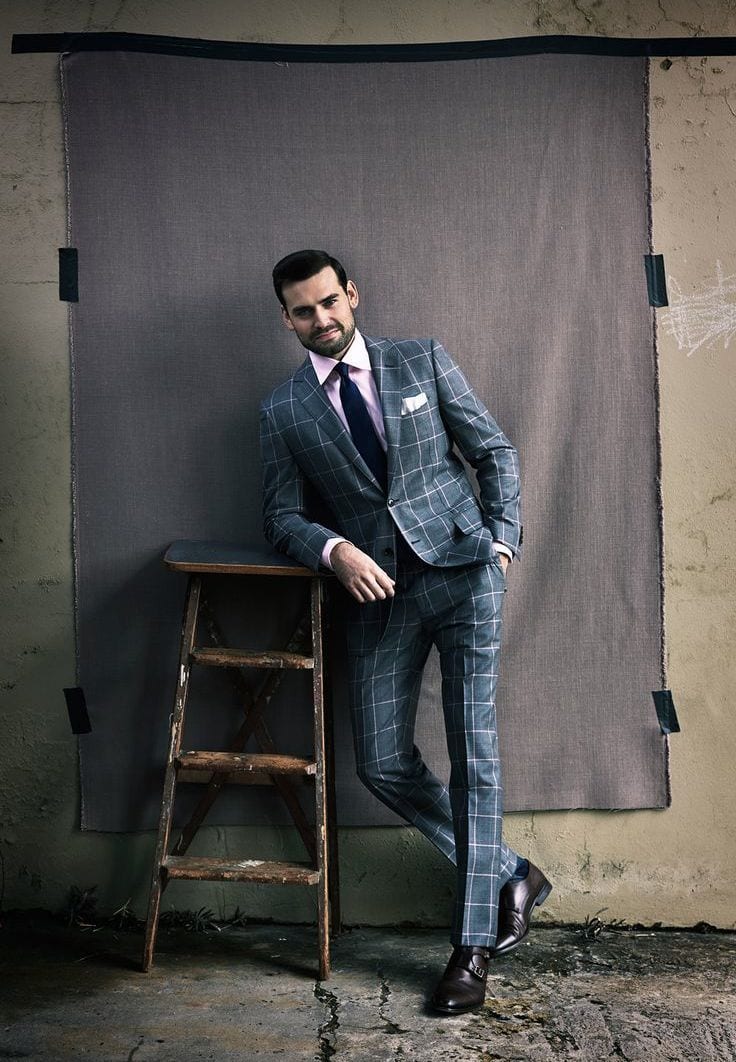 Source
#6. Floral T-Shirts With Blazers
If you are going to a party, to the beach or to boys day out then this outfit idea will be your best option. For this outfit, idea goes for white-colored jeans or formal pants and then wear it with a floral tee. Now you may think that floral tees are not a good option, but they can be worn really well by guys if you know how to wear them. For the best options wear a coat n course material over your floral tee in any nude or dark color.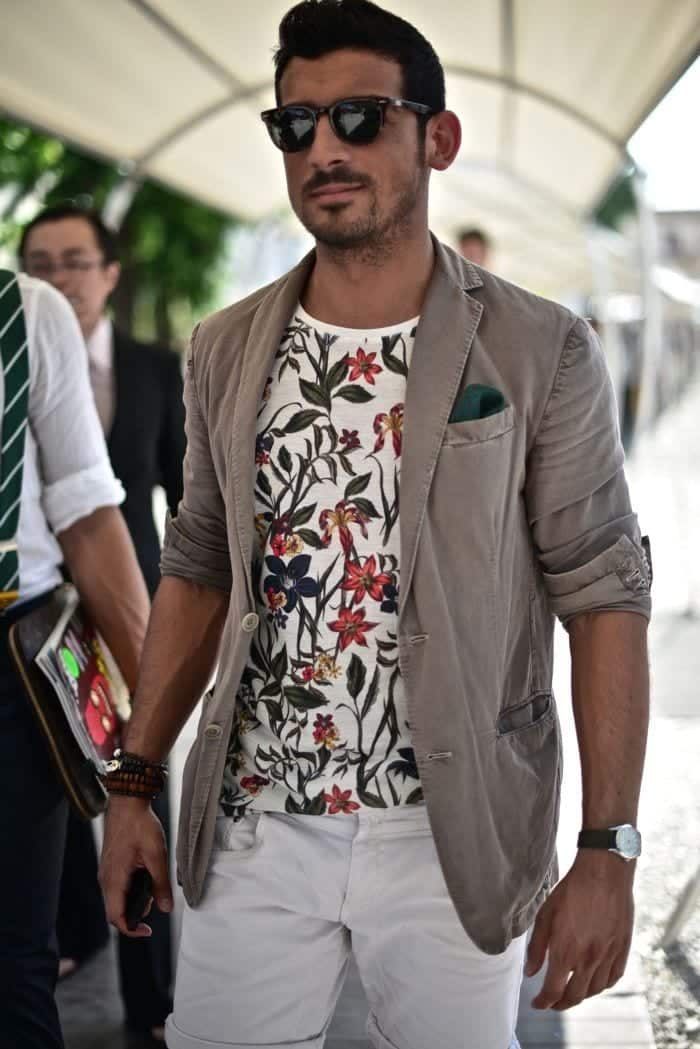 #5. A Classy Gangster Look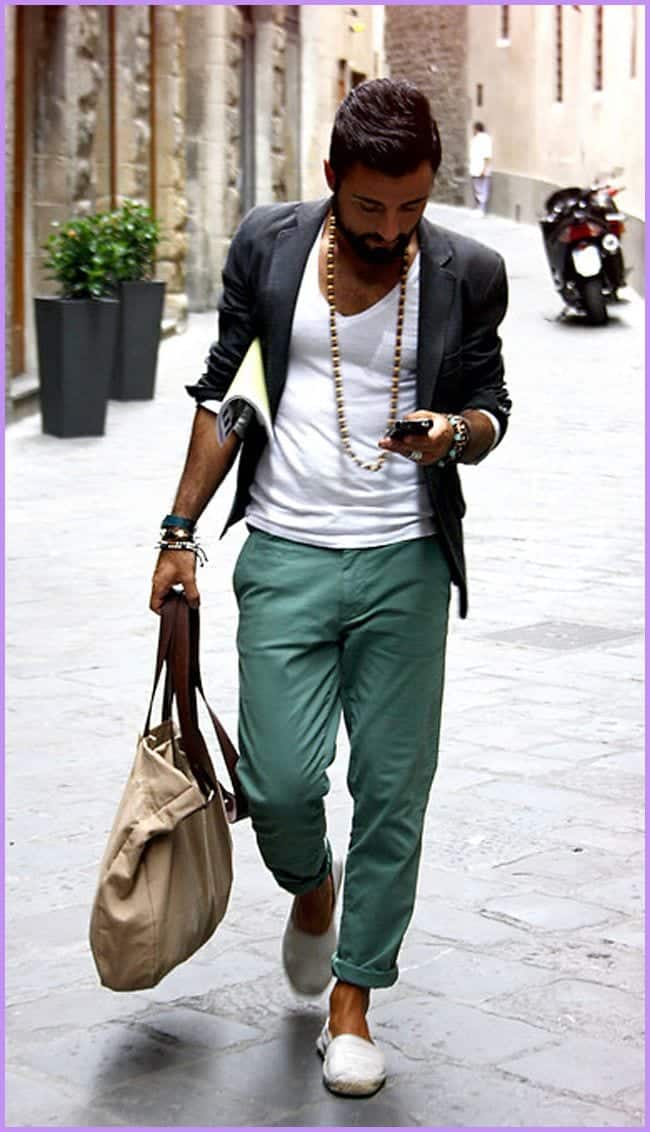 Source
#4. Bow Ties ,Braces and oxford shoes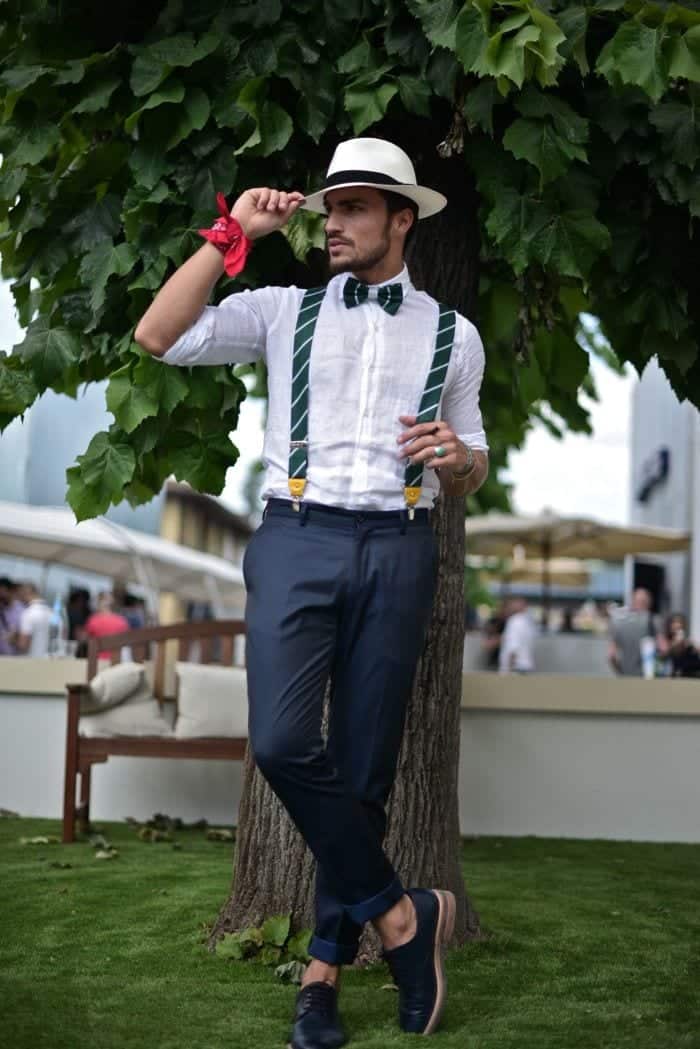 #3. Khaki Shorts With Denim Shirt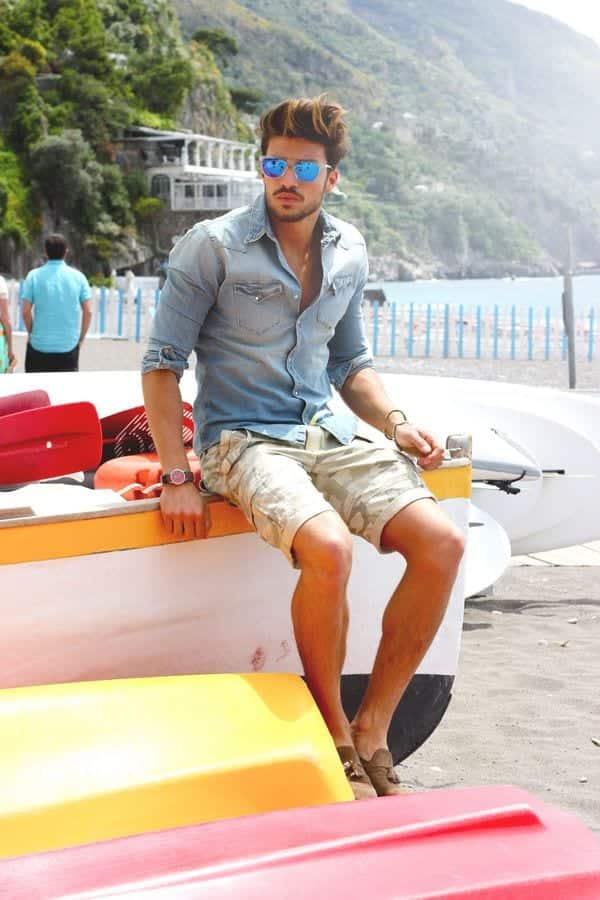 #2. Sometimes, All You Need Is A Pinch Of Yellow

Source
#1. Only Italian Men Can Carry Velvet So Effortlessly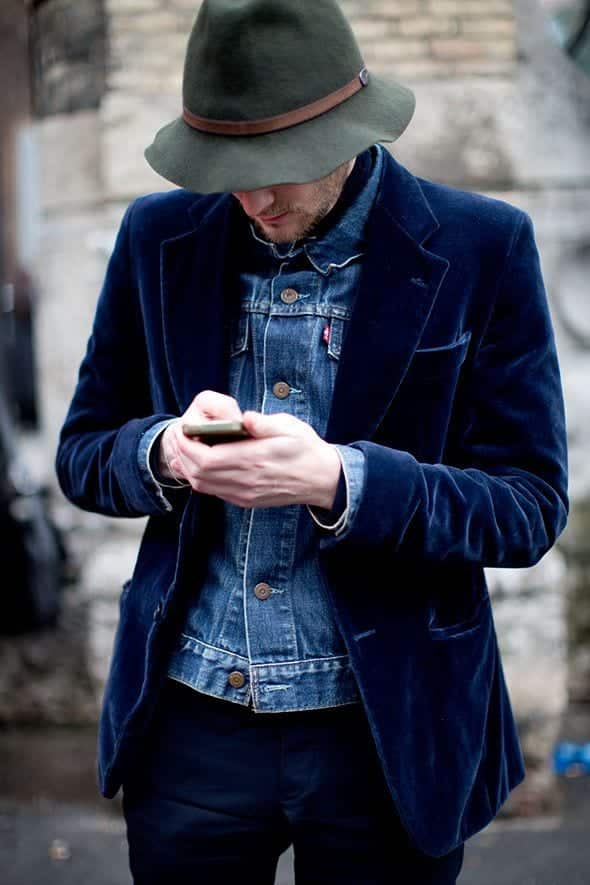 Source