Funky Outfits for Guys- Associating the typical blue, black, and gray colors with men has got too mainstream. Nowadays guys can go for the funky shades which can bring a revolution in their wardrobes. The pink, purple and neon shades are not only for girls but for men as well if worn with the right articles. There is much more than denim, ties, t-shirts, and, hoods which can transform one's couture choices.
Summers come up with sexy spectacles and chic hats and winters are all about trench coats and scarves. But these can be reformed through appropriate mix and match. One should not be scared of trying out unique prints and patterns since prints are trendy and fashionable.
Best Funky Outfits for Men
Why dress boring when you can wear some really funky outfits and can style yourself using your own fashion sense. Well, this article is gonna make this pretty easy for you. The dressing has a great role in depicting one's personality and men often have limited options. But this is just a stigma since designers are coming up with unique and eye-catching prints for men as well. The article is all about men's funky clothing options which can bring out the fashionista inside you and will help you in adding a few funky articles to your wardrobe.
↓30- Coolest Sweatpants for Casual Look
Sweatpants are just for relaxing and casual home time but guys can bring the best out of them since these are now available in various styles like camouflage prints. You can easily find them on eBay and Alibaba express.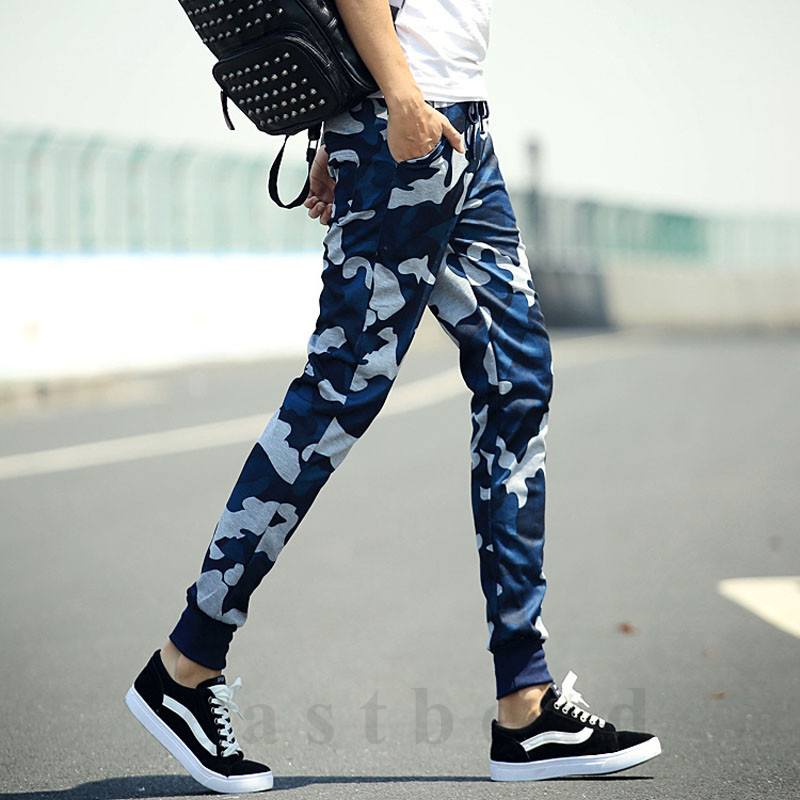 ↓29- Stylish Beach Look
Beach is not all about cargo shorts or simple white cotton shorts now you can find some really epic one's in floral and Ankara prints which look unique if worn with simple tees. Also, Tommy Hilfiger's latest spring collection has some really epic pastel color distressed shorts options.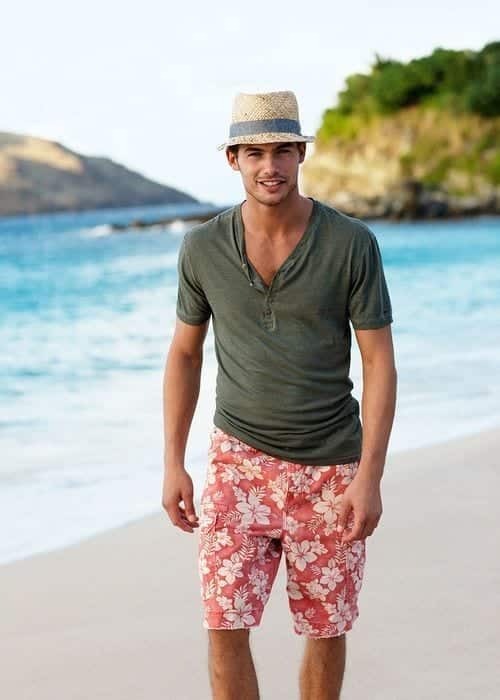 Via
↓28- Perfect Funky Attire for Summers
This summers you can slay your funky look with some stripy tees in pink, black, and gray colors along with some relaxing cargo shorts and funky white sneakers. The simple and stylish combo is perfect for a hot day out with friends and also extremely comfy and casual.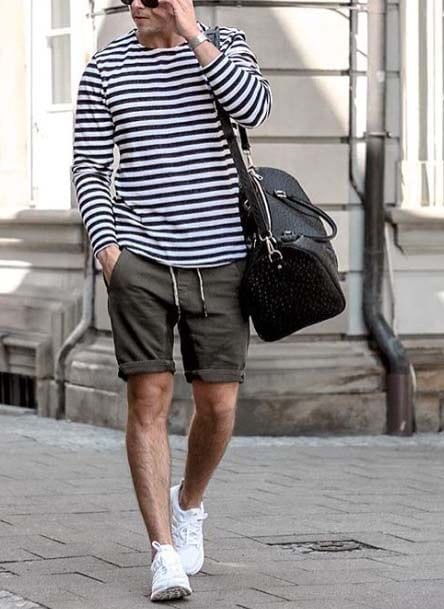 ↓27- Zayn Malik's Classic Spring Style
The superstar Zayn Malik in the world of music and fashion is idealized by many young guys. A denim embroidered jacket embellished with chic leather sleeves and a red hat can be worn to college or university or shopping as well.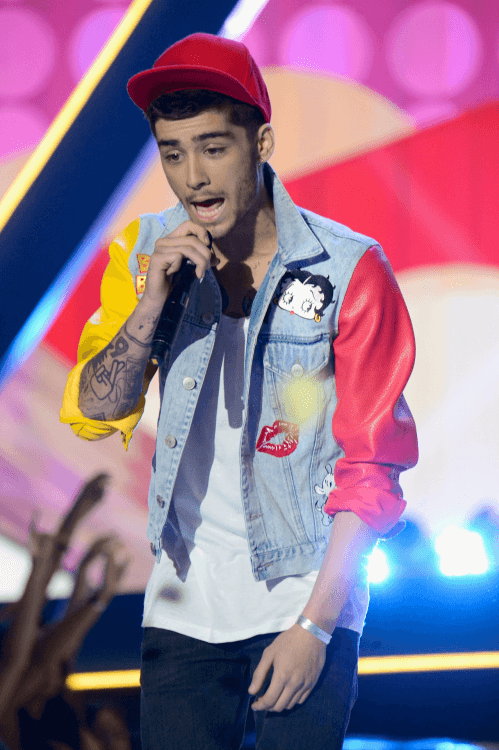 ↓26- Chic Fall Look
When it comes to fall, sweater becomes a mandatory investment which is available in various colors and designs but you have to be extremely careful when choosing one for yourself since you have to keep your body shape in mind. V-neck sweaters are an amazing option for skinny guys whereas if you are a bit chubby then must go for round necks. Geometric prints have always been catchy, you can carry a geometric print sweater with faded jeans or you can wear it to work with formal slacks. Always go for a good color combo since it will make your style stand out among others.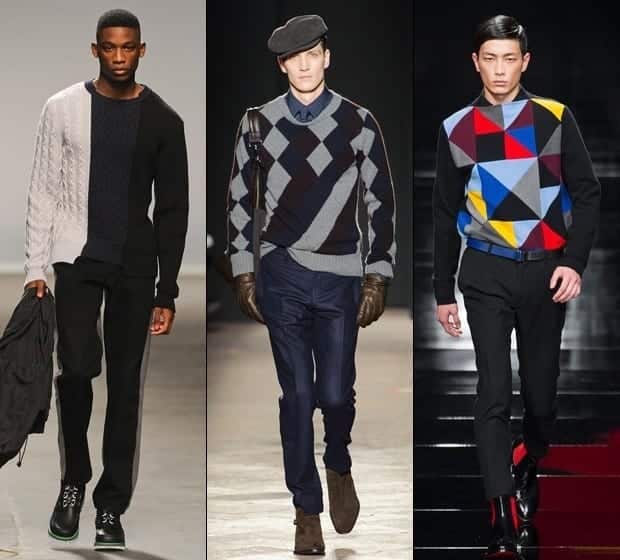 ↓25- Semi-formal Funky Attire
A pastel pink blazer in a graph print with a cotton white button down shirt is a marvelous option for a lunch date or even some engagement party. But you need to accessorize it either with the help of a little embellishment or a handkerchief that is up to you. Tassel loafers in brown will stand out with this sort of style.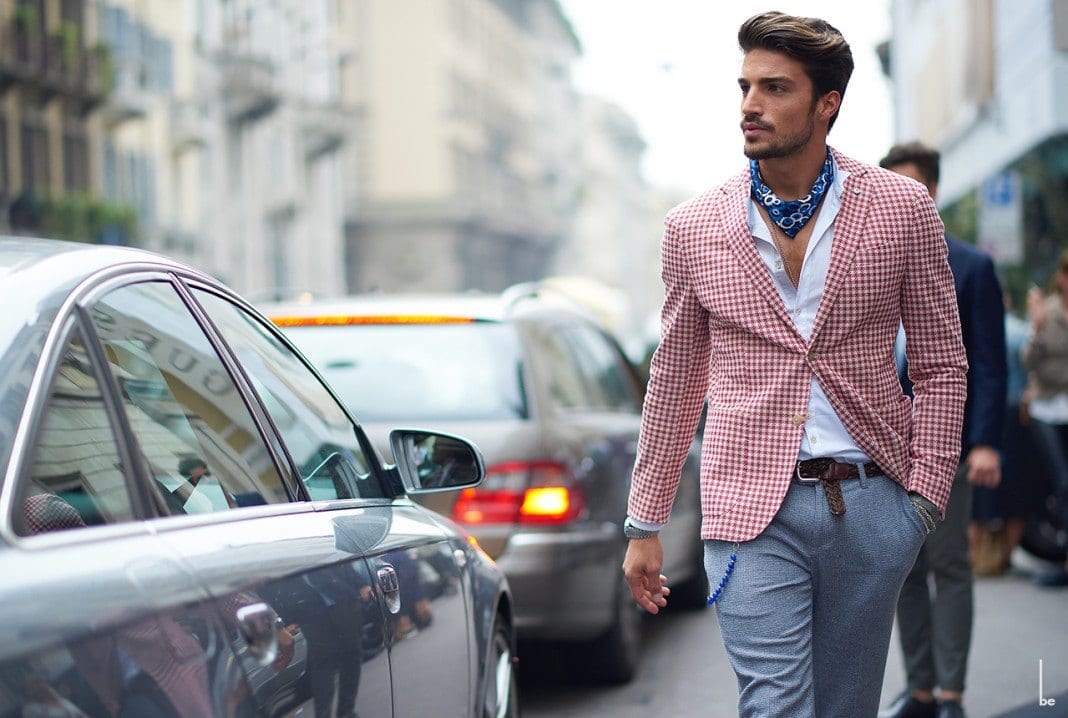 ↓24- Vintage Look for Skinny Guys
The typical vintage look requires simple denim jeans in gray or green with pastel color round collar or cotton shirt and an elegant scarf. The scarf can have some argyle or calico print that will specify your style statement. Wear them with chic simple loafers to have a complete vintage yet stylish look.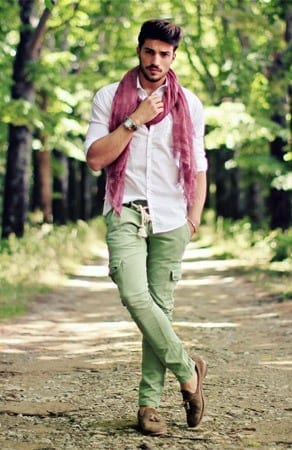 Via
↓23- How to wear striped pants?
Stripey pants are not only for girls, men can totally carry unbalanced striped pants with some simple yet stylish tee in neutral colors. Wear a leather strap watch and some sexy spectacles to have the complete look for a spring or summer day at college or with friends.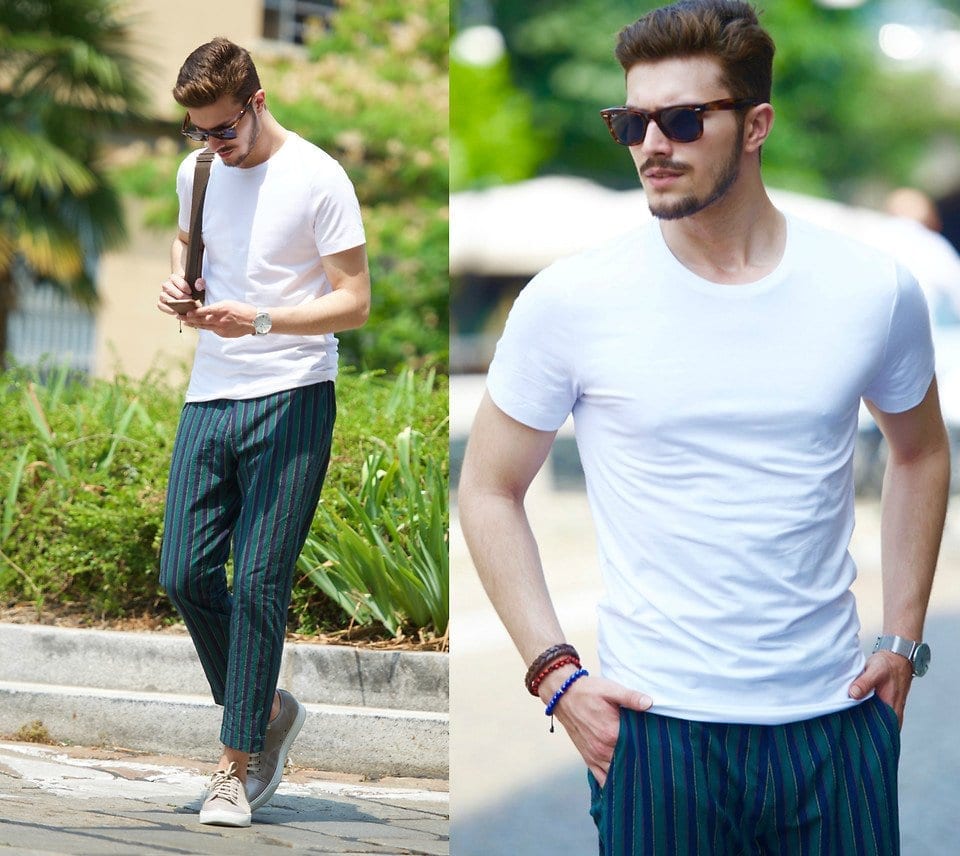 ↓22- Funky Fall Street Style
Fall is perfect for trying out different styles of coats and boots. A coat woven in pin check pattern with some stylish boots or sneakers and jeans is a perfect option for fall style dress-up.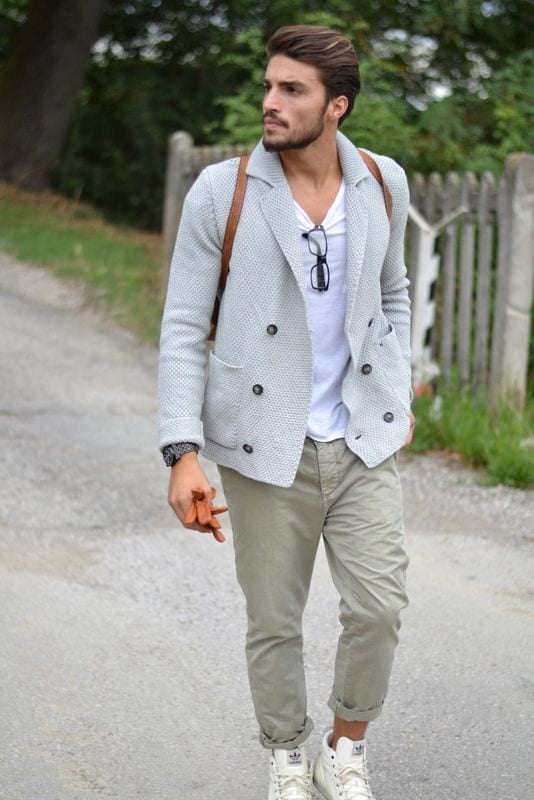 ↓21- Funky Rockstar Outfit
Want to have the swaggy rockstar look? Go for some chic bomber jackets with chic leather wristbands and ripped jeans. A storm flyer or fox print bomber jacket by Kenzo and Maison Margiela would be amazing.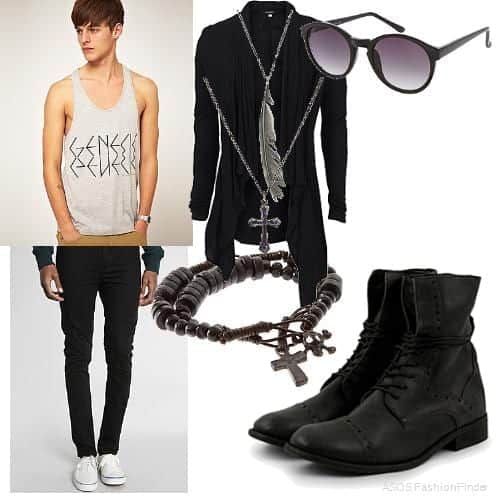 ↓20- Cool Partywear for Men
Men can add some amazing striped and patterned blazers to their formal wardrobe since these are both unique and stylish. Also, you can look indifferent by styling yourself in a striped blazer and some chic maroon pants.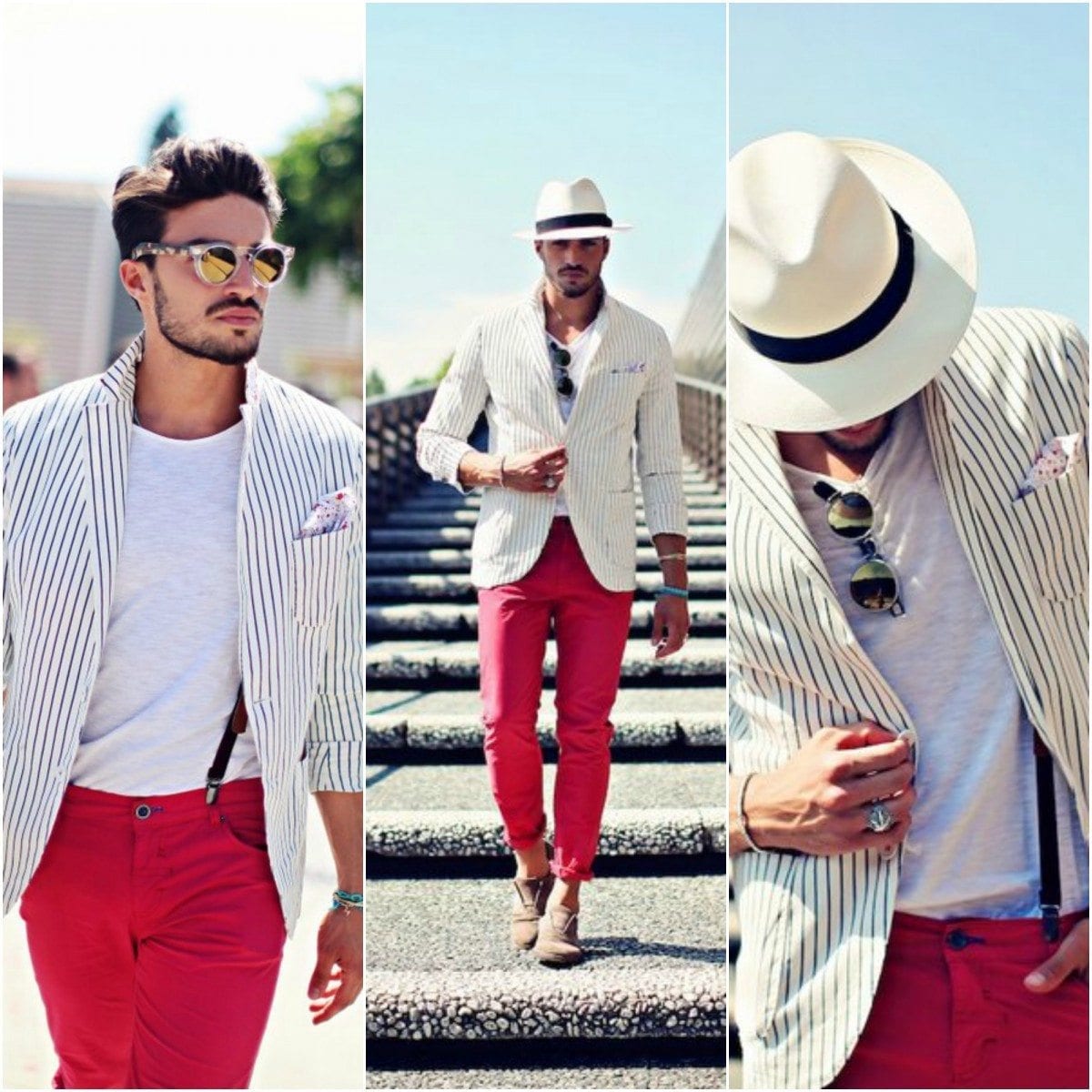 ↓19- Funky Festival Dress-up
Festivals are all about feisty and funky outfits. Men can go for floral or African prints in blue and maroon. Also, ripped shorts and jeans will spice up the whole look. Add some chic wristband and spectacles to look distinct from others.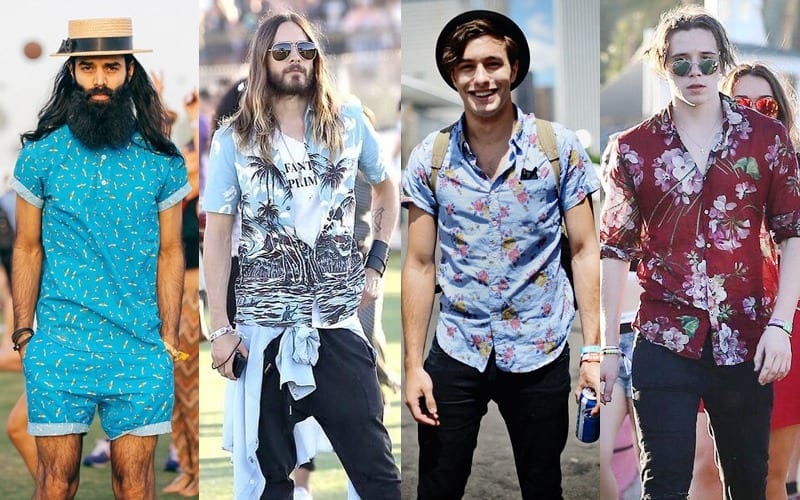 ↓18- Funky Biker Look
Wanna have an epic yet funky biker look? Go for some stylishly embroidered leather jackets or a catchy tee shirt that defines your style the best. If you want to have a bold look then go for a bandanna.

↓17- Hipster Funky Attire
Wear some ripped jeans with a printed masculine tee and a hippie hat along with sneakers and you're all set for a hipster street style. For further accessorizing, add a chic long chain or ring.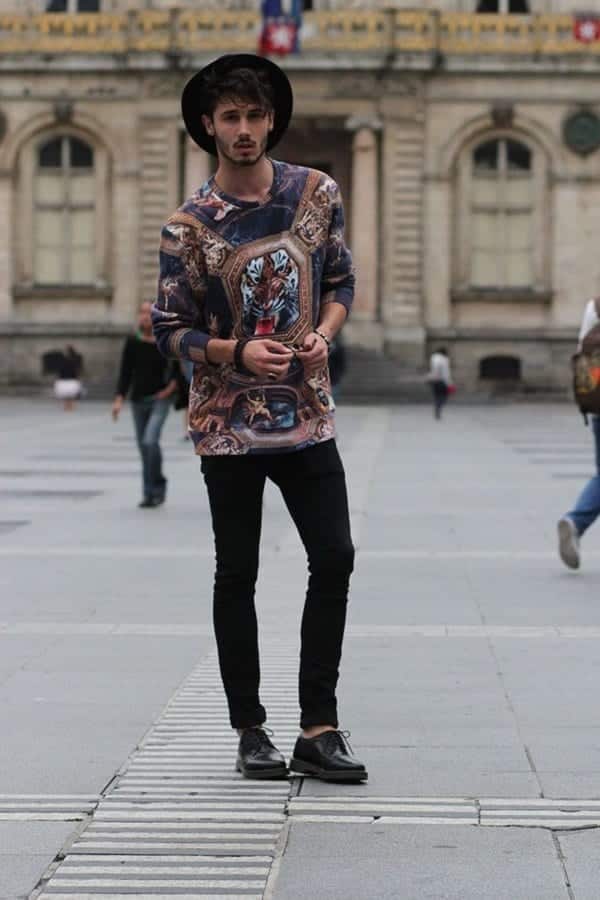 Via
↓16- Funky Summers Street Style
Summers are all about light cotton button down shirts in floral prints and checks.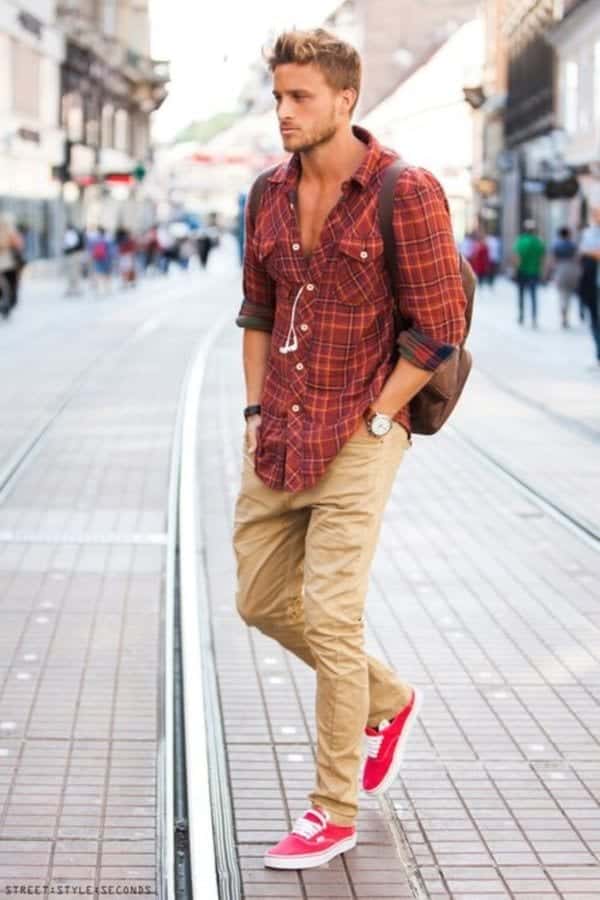 Via
↓15- Printed Denim Pair Ups
A printed denim jeans can be paired up with simple white button down shirt is an amazing option for guys who love a simple yet funky style.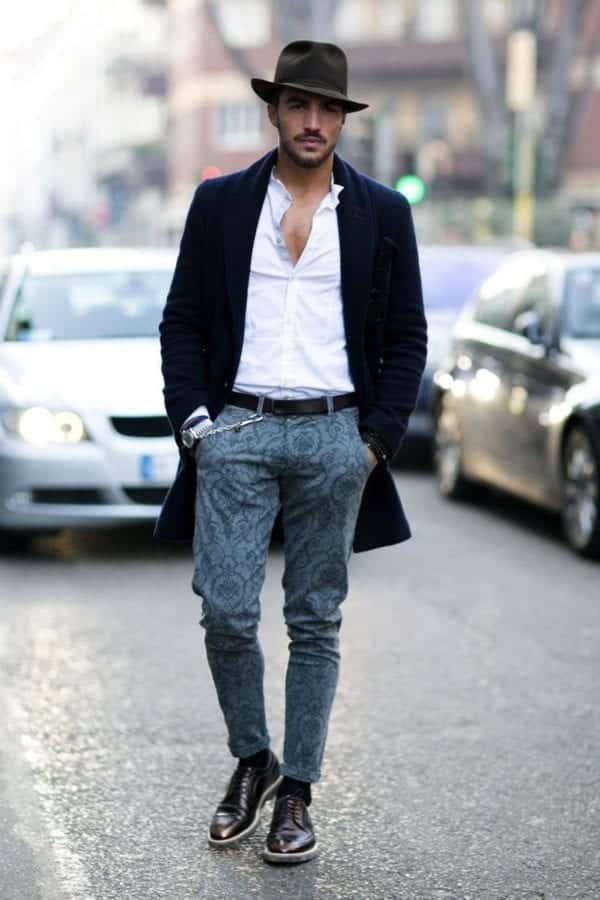 Via
↓14- Abstract Prints for Men
An abstract print blazer or a tee or even a denim jeans is definitely an amazing option for guys who are young and love experimenting.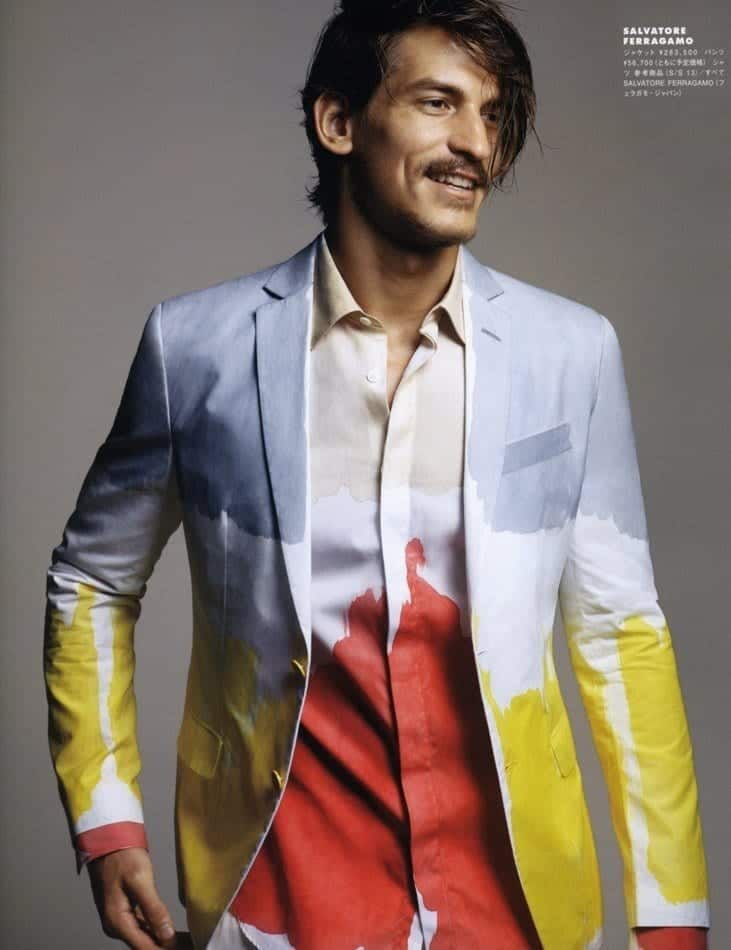 ↓13- Bohemian Style Dressup
Bohemian style is all of about freedom of style and fashion. You can mingle 70s hippie style with some floral touch to get the typical bohemian style.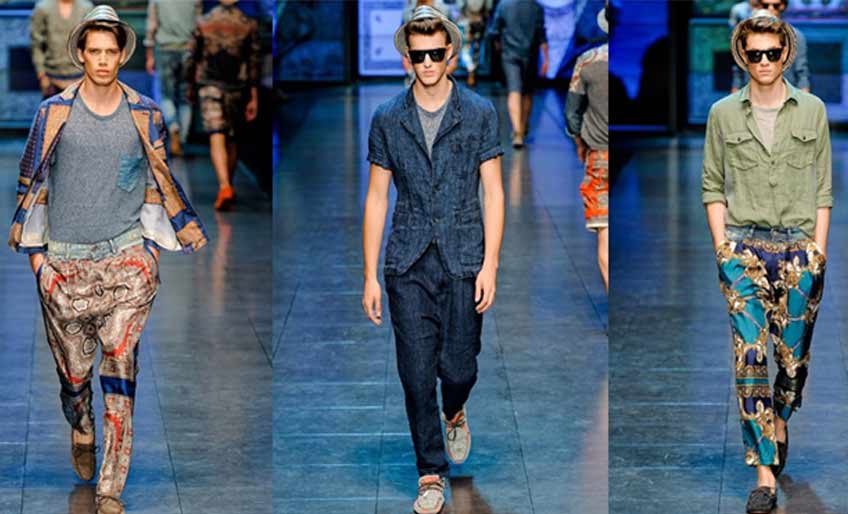 Via
↓12- Funky Dress-up for Work
Wearing boring dark suits to work is extremely boring, you can now go for some pastel blazers and prints like polka dot and houndstooth for a unique style statement.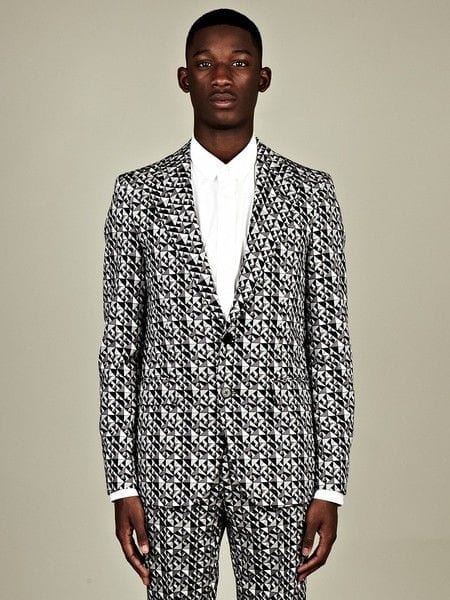 ↓11- Funky Style for Prom
Now you can wear a funky silk tuxedo to prom with a floral blazer and black silk embellishments.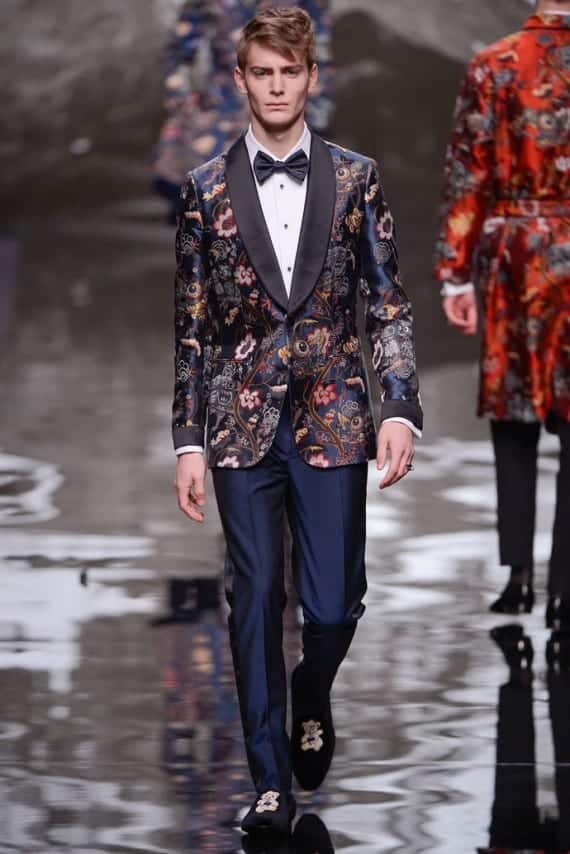 ↓10- Pastel Funky Attire for Men
Pastel colors like pastel purple, sea green, and pastel lime are the perfect shades for summer since they look cool to your eyes and feel quite comfy in heat.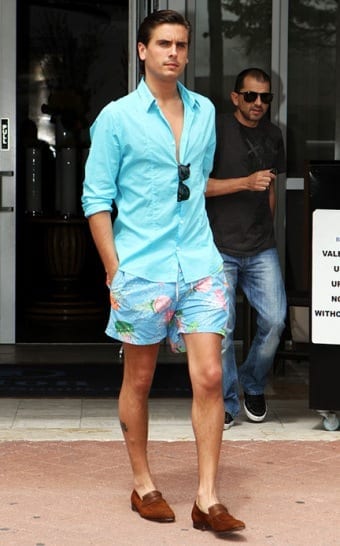 Via
↓9- Funky Flannel Shirt Dress-up
A perfect way to wear a flannel shirt is with a simple black, gray or white tee underneath and this style is perfect for young university or college going guys since it's both simple and stylish. It can be worn with sneakers or joggers as well.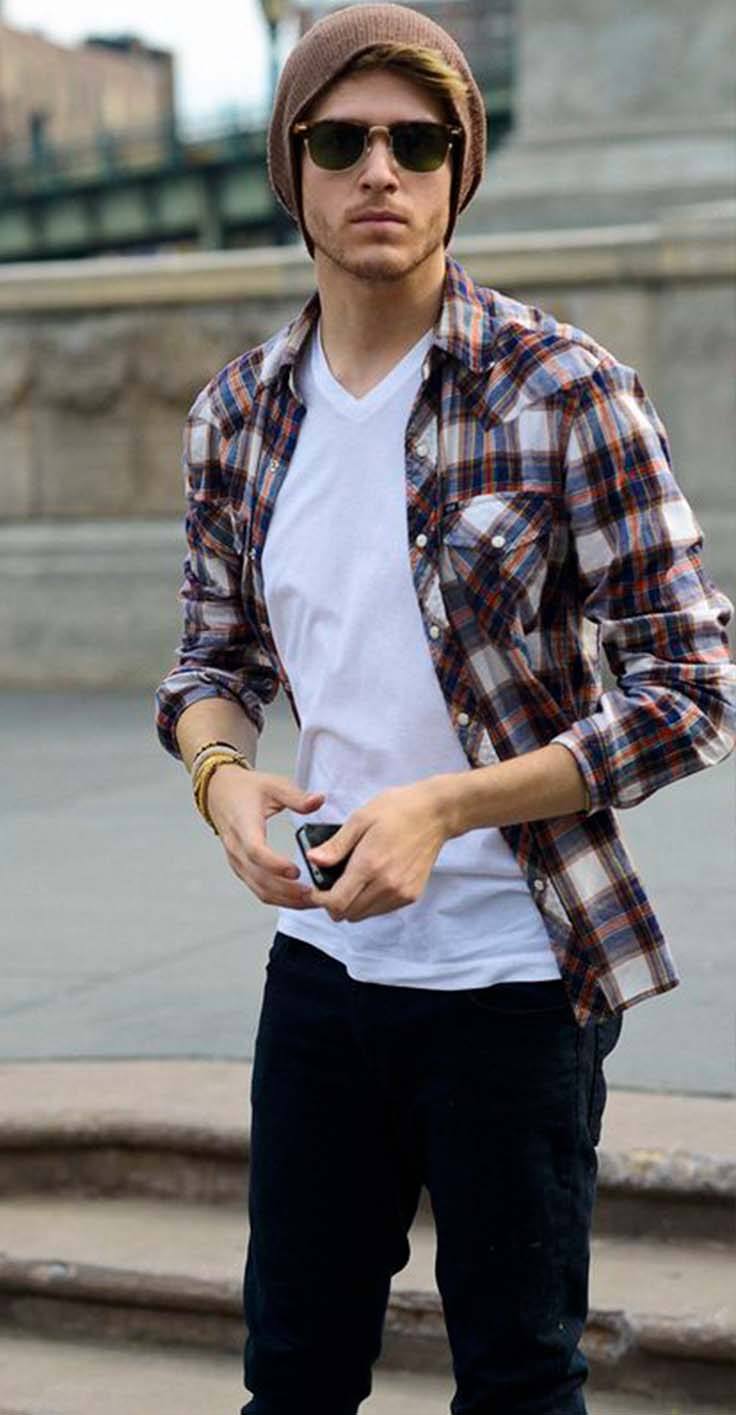 ↓8- Sporty Look for Men
You can wear a Nike or Adidas tee with some faded ripped jeans and a derby hat to have a sporty attire.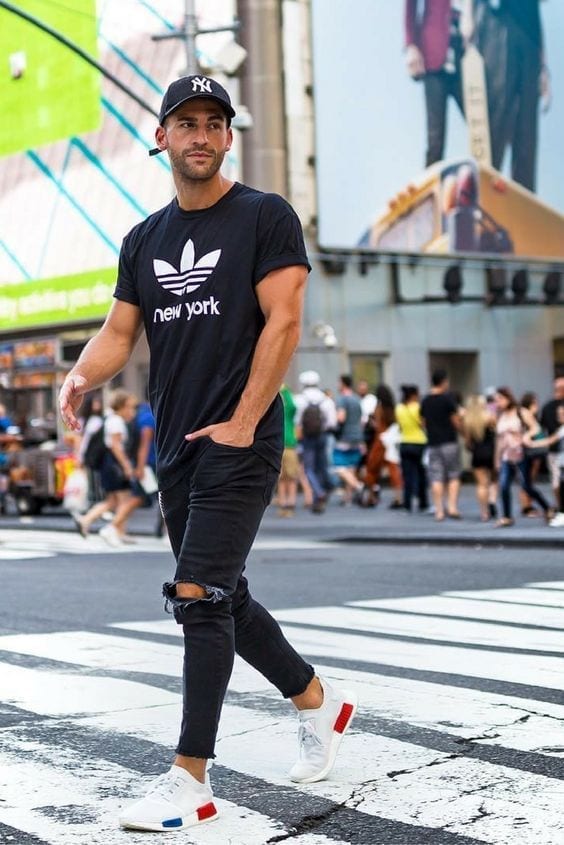 ↓7- Retro Look for Men
The 80s retro look is back in trend with polka dot and striped ties and sexy printed pants in gingham and paisley prints.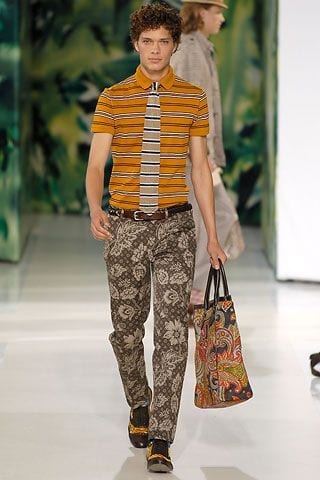 ↓6- Monochrome Funky Outfit
Not a fan of colors? Go for a collar shirt or suit in black and white paisley and tartan print which are equally funky its own sense.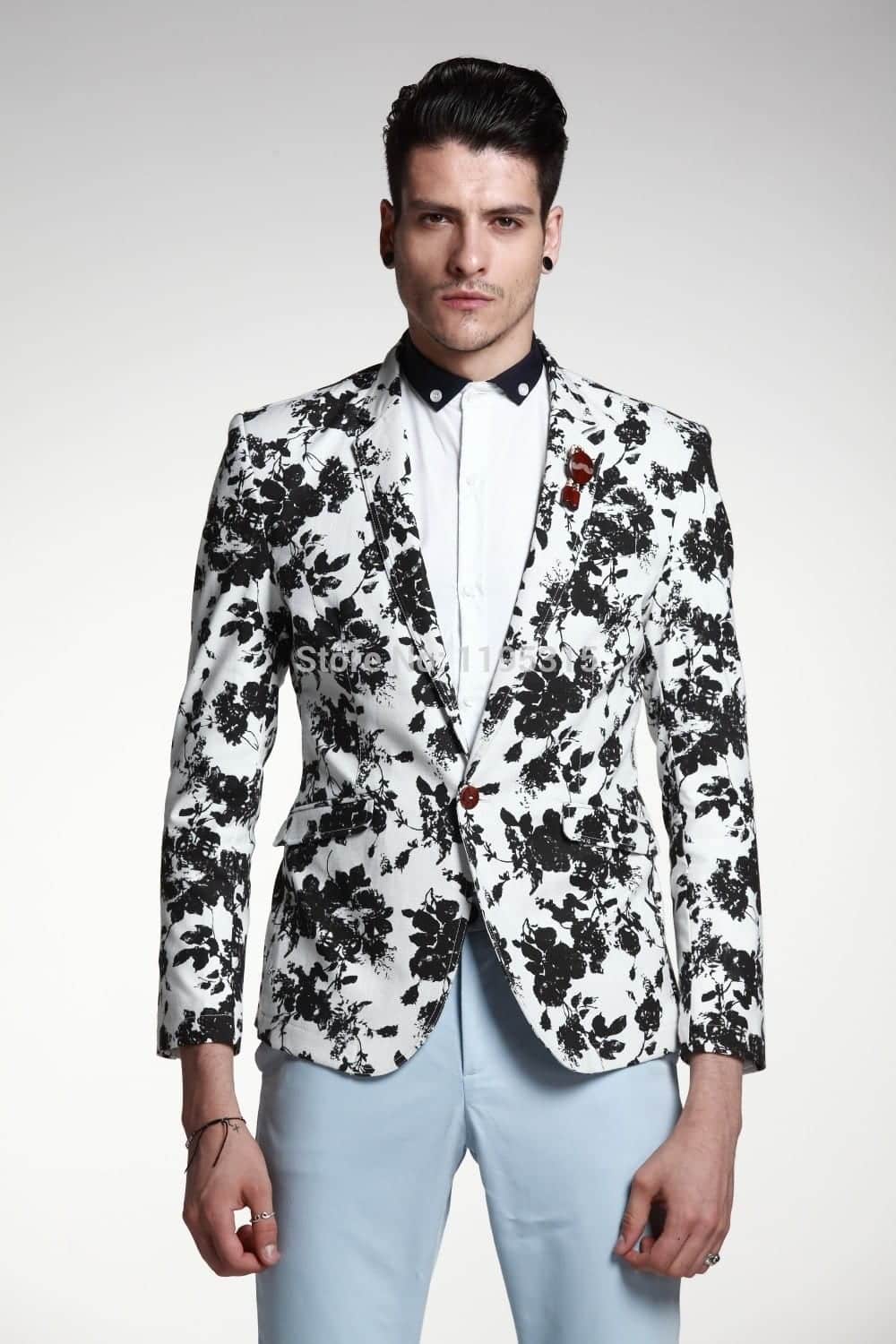 ↓5- Funky Pair Ups with White Jeans
White jeans look really cool in spring and summers with shirts in pastel lime and pastel pink shades because the gray and blue have got too mainstream.

↓4- Zac Efron's Funky Look
You can follow Zac Efron's funky look if you are a fan by going for shorts in geometric prints and vest tops in epic pastel shades.
Via
↓3- Funky Outfit by Tommy Hilfiger
Tommy Hilfiger's Summer collection is all about pastel denim shorts and floral trousers with the typical round neck tees dark blazers.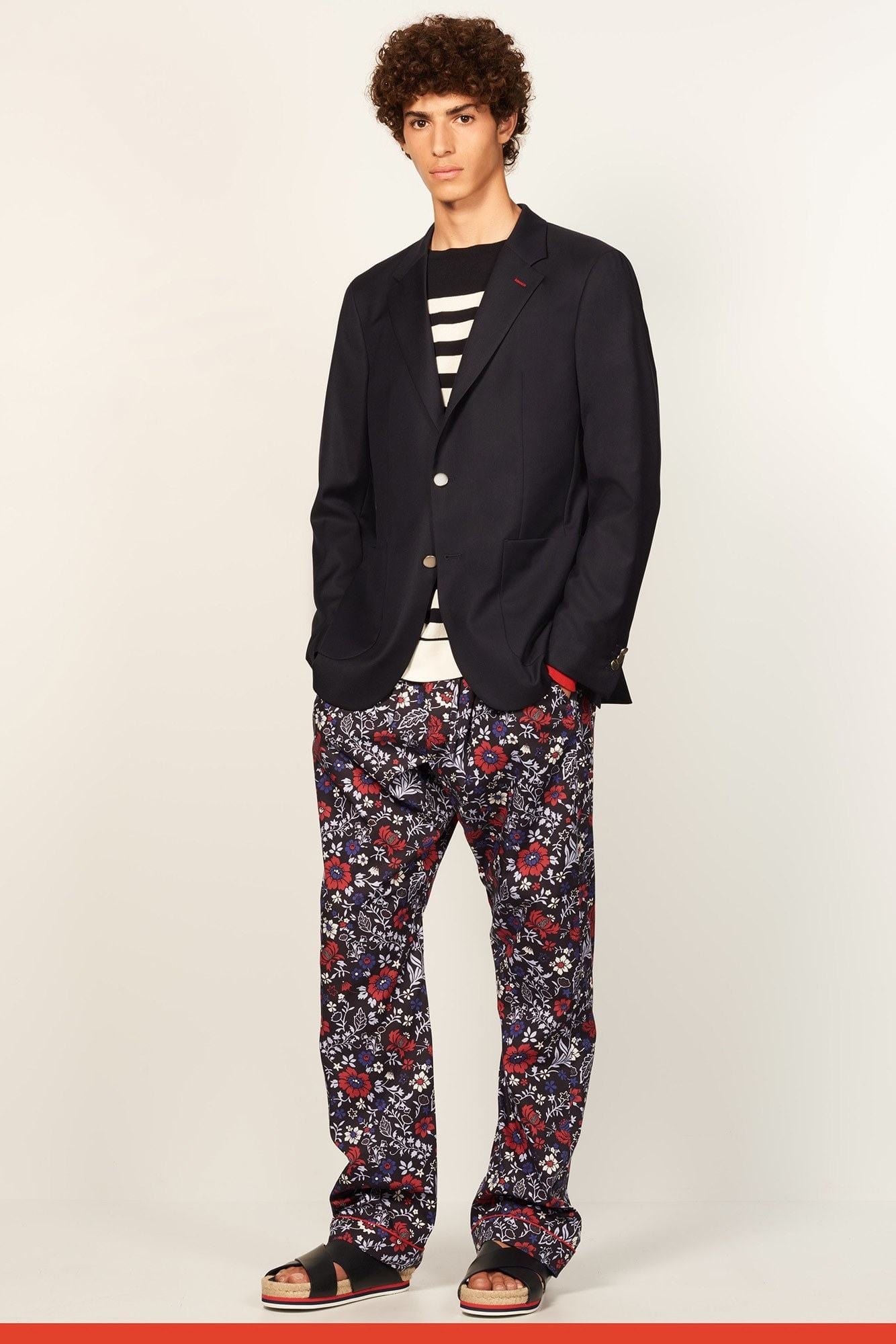 ↓2- Funky Hats for Spring
Hats are perfect for summers as well as winters especially when you're going for funky tees then a hat in any neutral shade especially derby style will look amazing and if you want an artsy look for a festival then you can totally take up a fedora.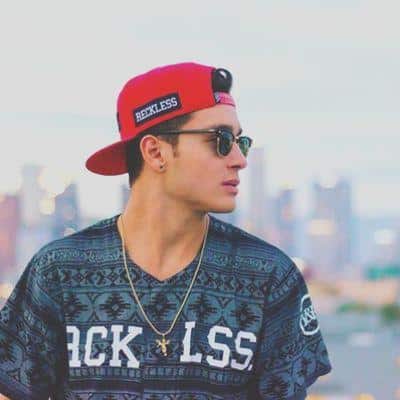 ↓1- Funky Shoes for Guys
Sneakers are now available in various floral and African prints and these are sold by huge brands as well. However, you can slay your funky look with a pair of simple loafers in denim or leather as well, depending on your style preferences.
Hope these few ideas helped you in styling your wardrobe with a bit of a funky touch to it.