Jeans for Skinny Guys- None of you guys would go for a pair of jeans that will make you look bad because a perfect pair of denim is a holy grail of any guy's wardrobe. Jeans are an ultimate choice for any season i.e. any time of the year, then why would you go for the ugly boring denim styles. With a wide range of styles and cuts, you can pick a perfect pair for yourself that suits your body shape and physique well.
Picking a pair of jeans for yourself gets quite tough if you have a skinny body type. You cannot create your own style statement by picking any sort of jeans regardless of your physique rather you need to pick something that tones your legs in the right manner. 
The article is going to ease the shopping in the times ahead for skinny guys as they'll know what is their ultimate choice.
How to Wear Jeans Skinny Guys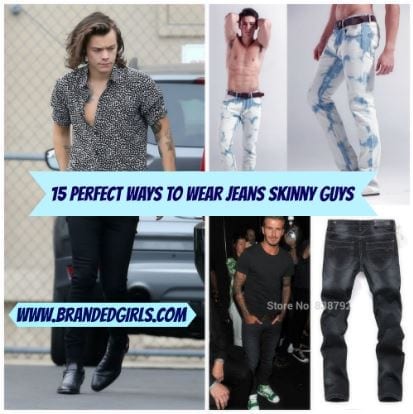 ↓15- Skinny Fit Jeans
Just like Harry Styles, any slim and tall guy with a trapezoid body structure can carry skinny jeans since it will complement the slender body shape and toned legs quite well. It's good for tall guys to wear folded skinny jeans however, shorter guys need to make sure that their jeans are the perfect length since for shorter guys it is all about looking taller than normal. Also, they can go for a denim-on-denim look since it is very refreshing and quite in fashion nowadays. A black or faded blue skinny jeans is ideal for slim body shapes. Bomber jackets with a plain white tee is an excellent choice for skinny men since it makes them look lean and athletic. RECOMMENDED: 10 Swag Outfits for Teen Guys for Perfect Funky Look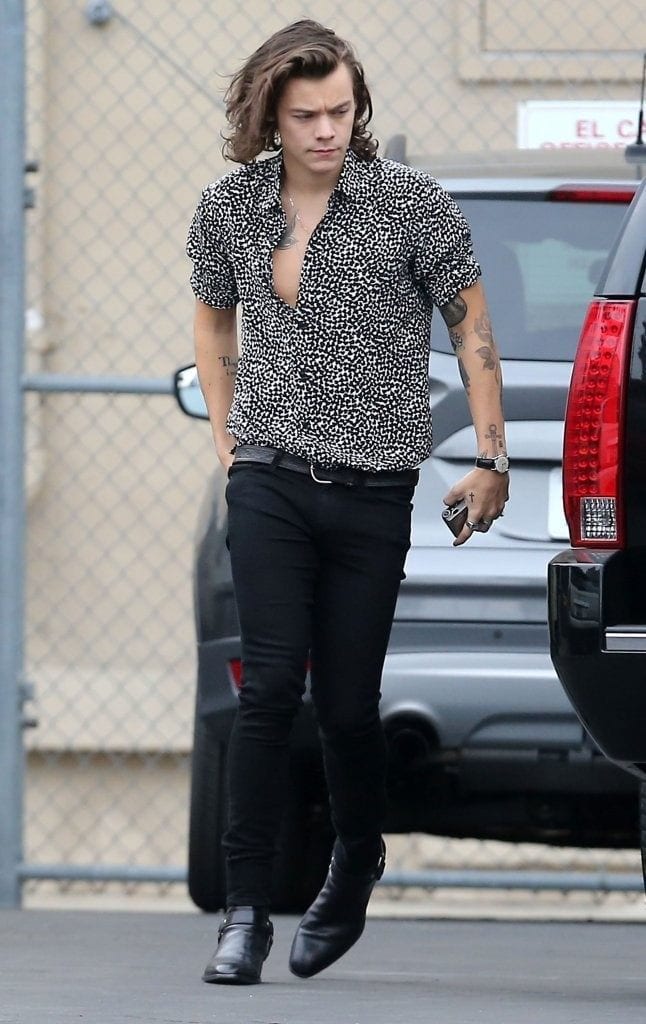 ↓14- Straight Cut Jeans
The very traditional straight cut denim pair with classy boots and taper coat is the ultimate choice for skinny guys with a slightly taller height and square body shape. Such jeans are fitted around the seat, waist and thighs and slight straight cut at the bottom that defines the legs quite well. Also, these can be worn with blazers at formal events. Cuffing straight jeans will make them look even more stylish.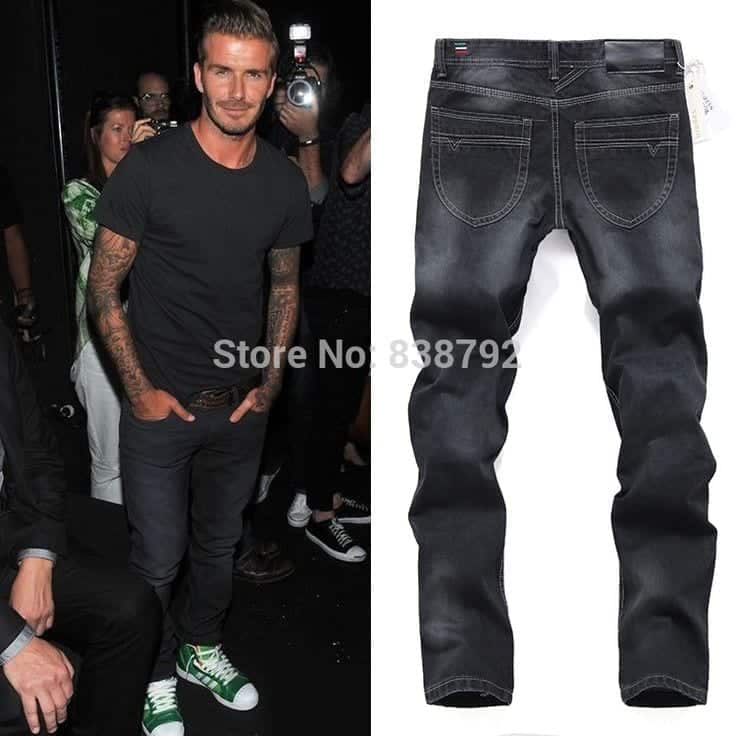 ↓13- Boot Cut Jeans Style
Jeans with a boot cut hem and high rise are perfect for a street style look. These can be worn with stylish hoods and even simple button down shirts in black and off-white. A little wash on a boot cut jeans never hurts rather it emphasizes the legs even more. Guys with a taller structure are required to wear them with brown leather belts to emphasize the waist.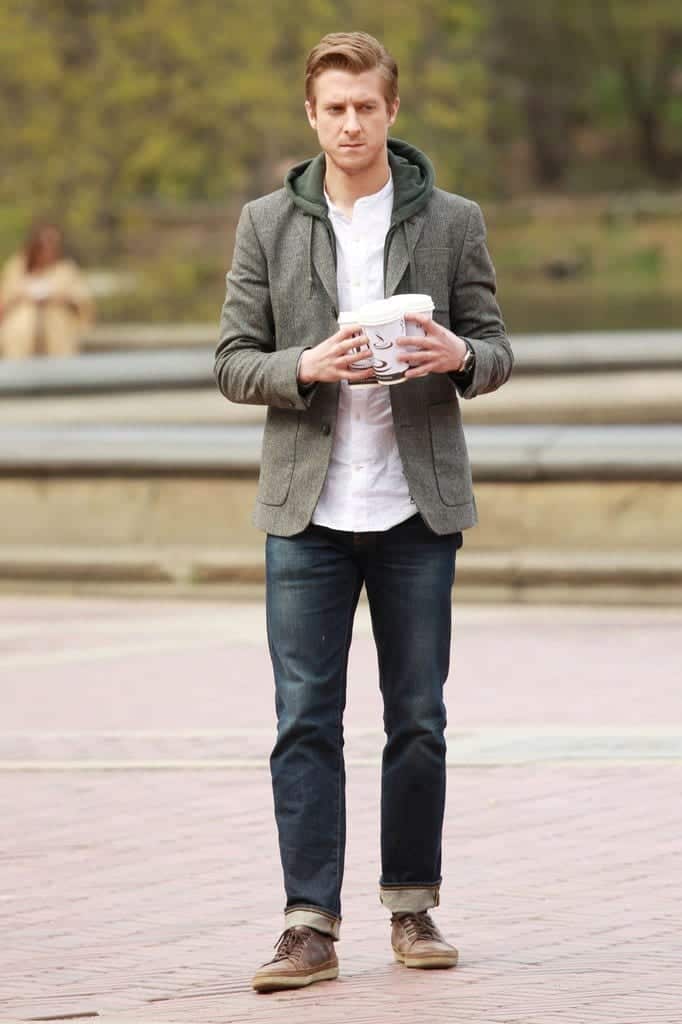 ↓12- No Stretch Slim Jeans
Slim jeans with a little or no stretch are perfect for guys with a thin waist and lean legs. For fashion-forward looks, slim jeans are the ultimate answer since it got a bit tapered cut at the bottom and gives the skinny jeans look at the same time.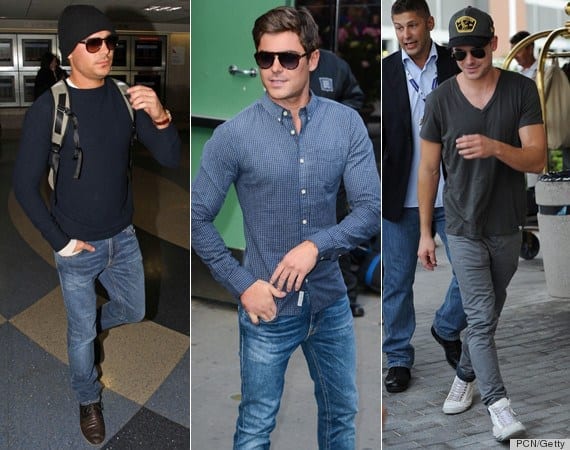 Via
↓11- Athletic Jeans Style
For casual sports and hang outs double denim athletic jeans style is perfect. It can be worn with hats, caps or other sportswear. Casual sneakers and joggers go quite well with these medium-rise jeans.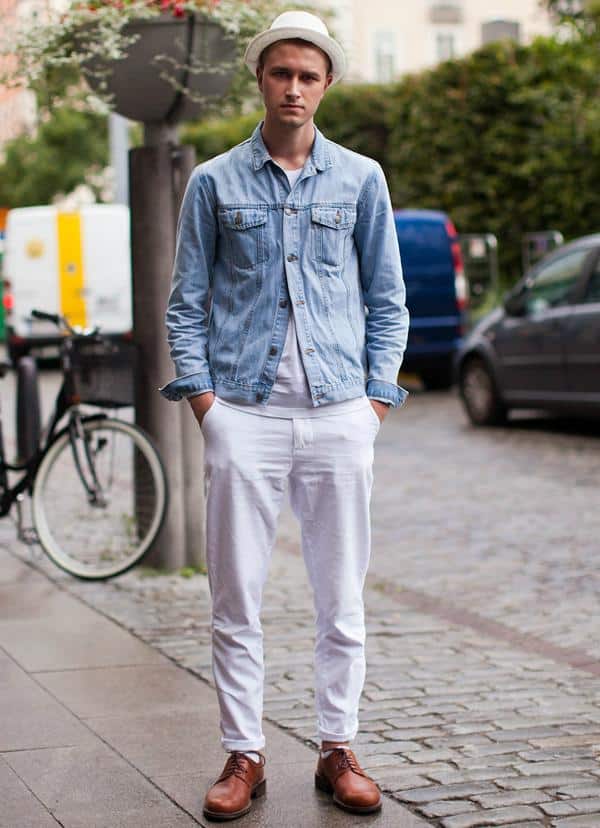 ↓10- Slim Fit Light Wash Jeans
Mid-rise slim fit jeans which go straight through the hip and slightly slim through the thighs is amazing when a light wash is added to it. Slender legs always go well with prints and washes. The blend creates a more defined look. Guys with an ectomorphic kind of body can slay this look with sweatshirts and white or black sneakers. If you feel like going shopping then do check out these Preppy Brands for Men-Top 10 Brands Every Guy Must know to Shop
↓9- Acid Wash Denim Style
Acid wash style is both unique and trendy among all the denim fashionistas nowadays. All the popular brands like Armani and Levis are providing high-quality jeans in this style. Guys who have a thin waist and are daring enough to pull off this style can go for acid wash jeans in faded blue or gray with a casual tee and sneakers.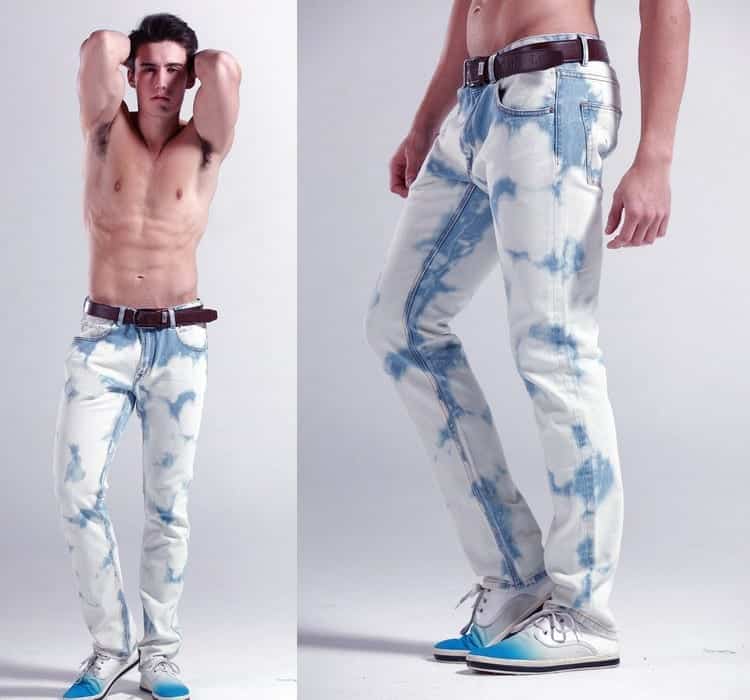 ↓8- Raw Denim Style
The raw denim style looks very chic when worn by young teenage guys at concerts and during hangouts. The low rise and no stretch style with a little-tapered cut at the bottom go perfectly with slender body structures. It can be worn with shirts in lining and checks and even with blazers.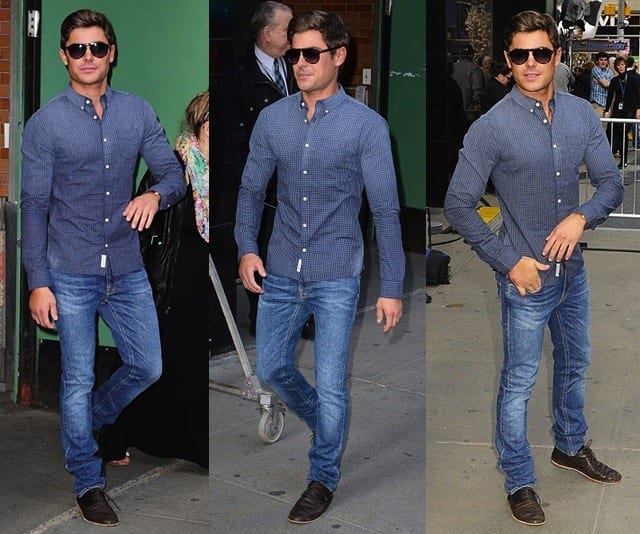 Via
↓7- Stone Wash Denim Style
The best finishing to every guy's apparel is provided by the stone wash denim jeans which create a classic and casual look at the same time. Slim guys with a bony structure can wear them with stylish oxford style shoes and formal collar shirts. These can be worn in either boot cut style or slim fit style. RECOMMENDED: 19 Cute Outfits for Skinny Guys; Styling Tips with New Trends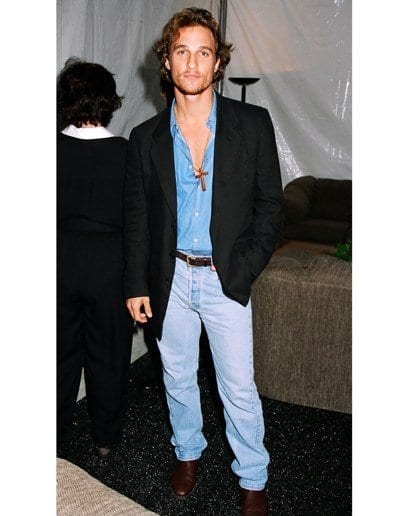 ↓6- Vintage Wash Denim Style
The contemporary vintage wash denim can be worn by slender guys with thin waists with boots and coats as well as stylish tees. The raw touch and slightly blended shades create an enchanting amalgam. The style even goes well with the vintage style full sleeved tees.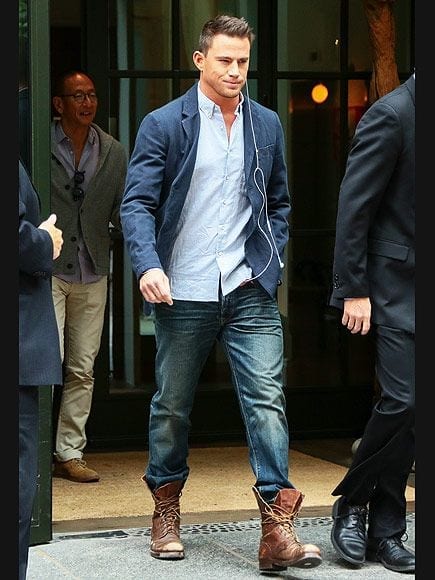 ↓5- Dirty Wash Denim Style
Dirty wash denim style gives you a rockstar look if worn with the straight cut jeans. The fit through the hip and tapered at the bottom style is both dapper and trendy. The raw look is loved by fashion-conscious consumers who are appealed to the new and unique styles among denim. These flattering denim pieces can be worn with charcoal and raw t-shirts along with boots to create a rockstar persona. Here are 48 New Hairstyles for Skinny Boys Trending These Days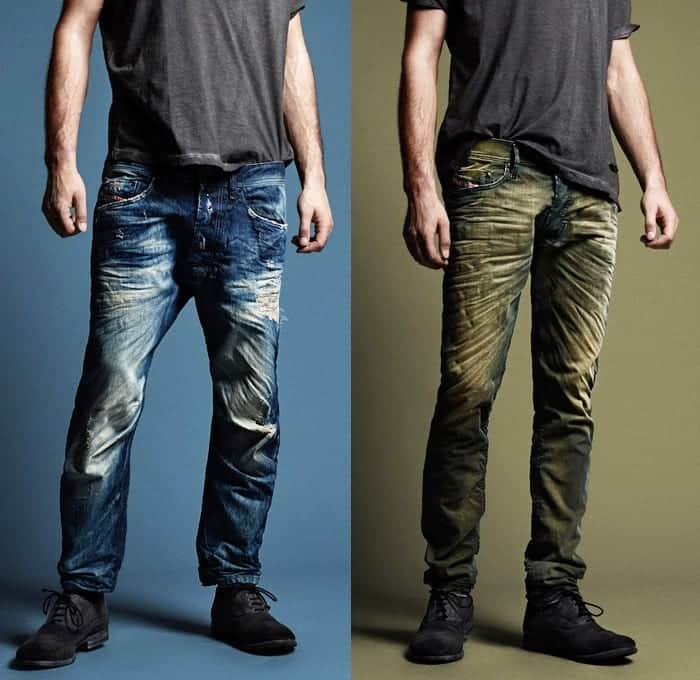 Via
↓4- Straight Cut Striped Jeans
The ripped jeans at the knees or thighs with no stretch, low rise, and a straight cut are the hype of the denim fashion world this season and are perfect for slender guys. These can be worn with funky t-shirts or button down shirts and bomber jackets or leather jackets. The chic sneakers in white are worn with these jeans by different celebrities around the world.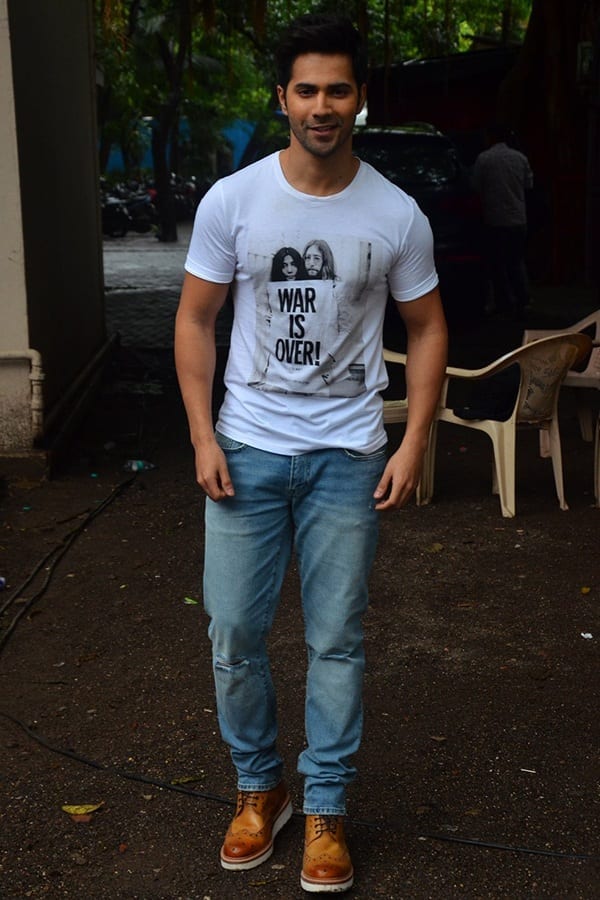 Via
↓3- Straight Regular Denim
The straight regular denim is the ultimate option for those who want to keep their jeans both classy and comfy i.e. neither tapered nor lose. It doesn't make their legs look thin nor fatty, rather it gives a classic casual look. This style is perfect for summers as it is not that clingy. Check out these 15 Shoes for Guys with Skinny Legs–Footwear Ideas for Skinny Men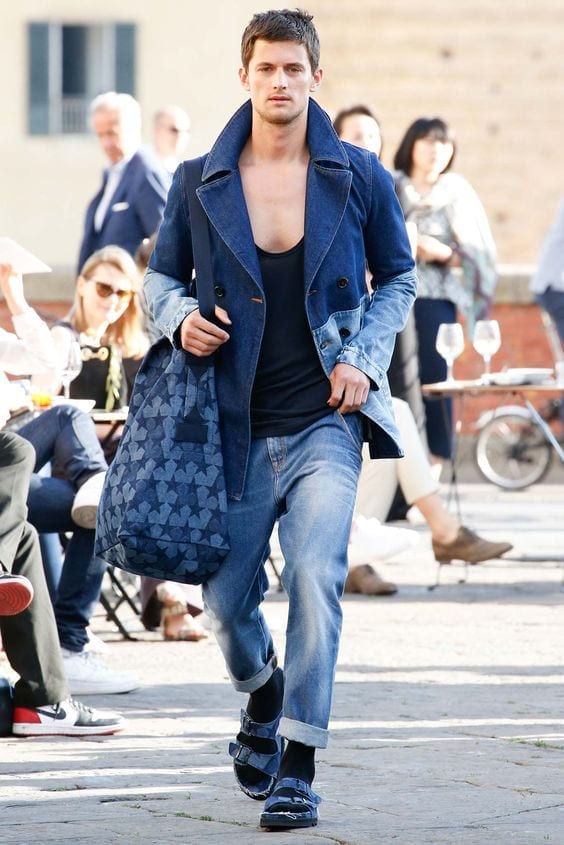 Via
↓2- Tapered Leg Jeans
Jean with a low waist and tapered leg are an ever going fashion in the denim world. These are mostly worn in white, gray, light blue and charcoal black shades. A little cuff at the bottom makes it look even more charming. It can be accessorized with collar shirts and sweaters.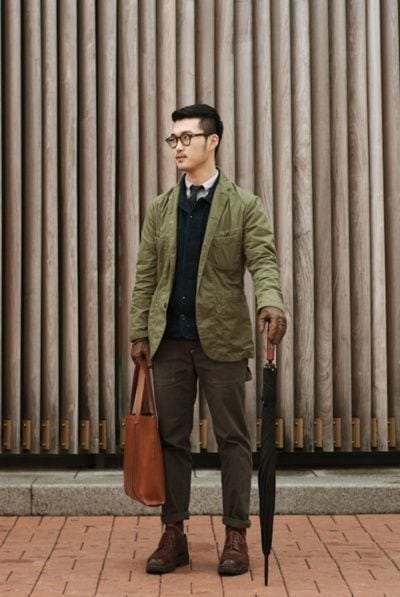 ↓1- Slim Khaki Jeans
Slim khaki jeans that stand below the waist and give a slim look to the legs is very trendy among fashionistas these days. These denim jeans can create a dope look with boots and sweatshirts. Khaki pants are an amazing option for fall since they are a bit different and stylish. Also, these can be worn with a formal button-down shirt at formal events and charity functions ceremonies.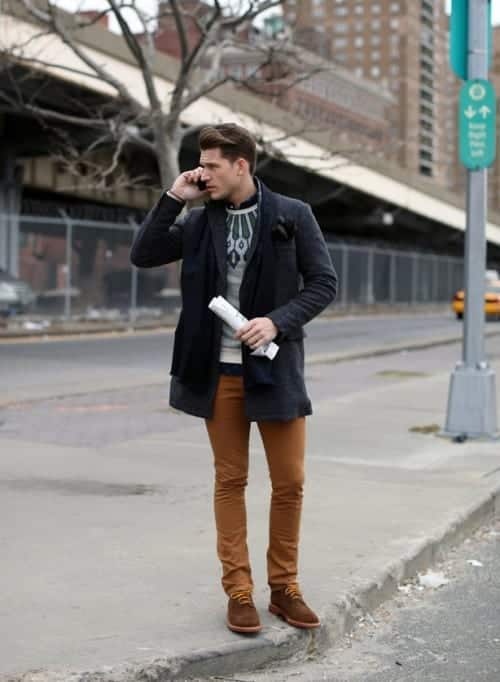 Never go for a boring denim style when you can pace up with the recent trends comfortably. You can add your own ideas regarding other jeans styles in the comments section.